DEMOCRACY NOW: Headlines September 14, 2022
Report: 97 Members of Congress Sold or Bought Stock Related to Committee Work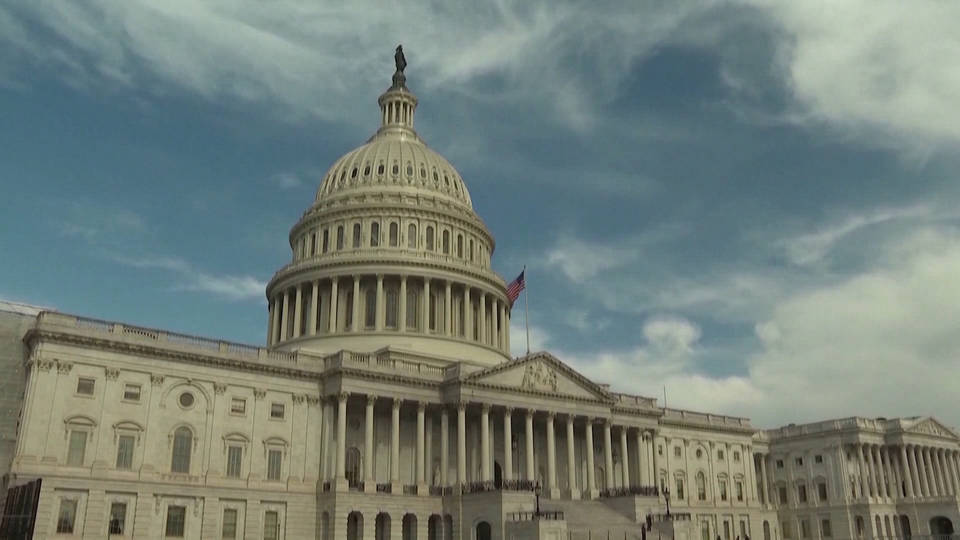 In other news from Capitol Hill, a new investigation by The New York Times has found at least 97 current members of Congress or their close family members have bought or sold stock or other investments that intersected with their legislative committee work. One case highlighted by The New York Times involves House Democrat Alan Lowenthal of California, who serves on the House Transportation Committee. In 2020, his wife sold shares of Boeing one day before the committee released a damning report about problems with Boeing's 737 MAX jet.
Mourners Pack Streets of London for Procession Carrying Coffin of Queen Elizabeth II
Sep 14, 2022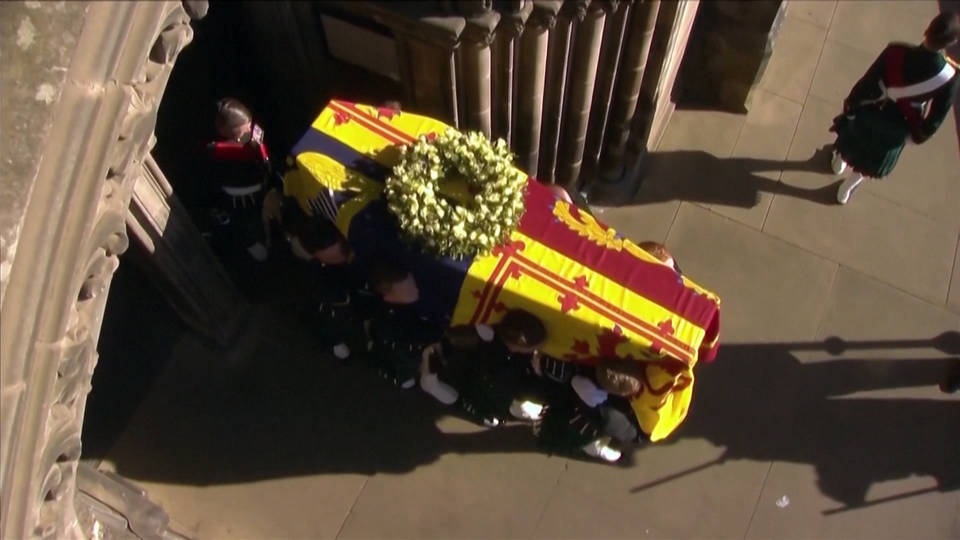 In London, thousands of people are lining the streets to watch a procession carrying the casket of Queen Elizabeth II from Buckingham Palace to Westminster Hall, where her body will lie in state until her funeral on Monday. We will go to Northern Ireland after headlines to look at how the Queen is remembered there.
Biden Administration Works to Prevent Major Railway Strike
Sep 14, 2022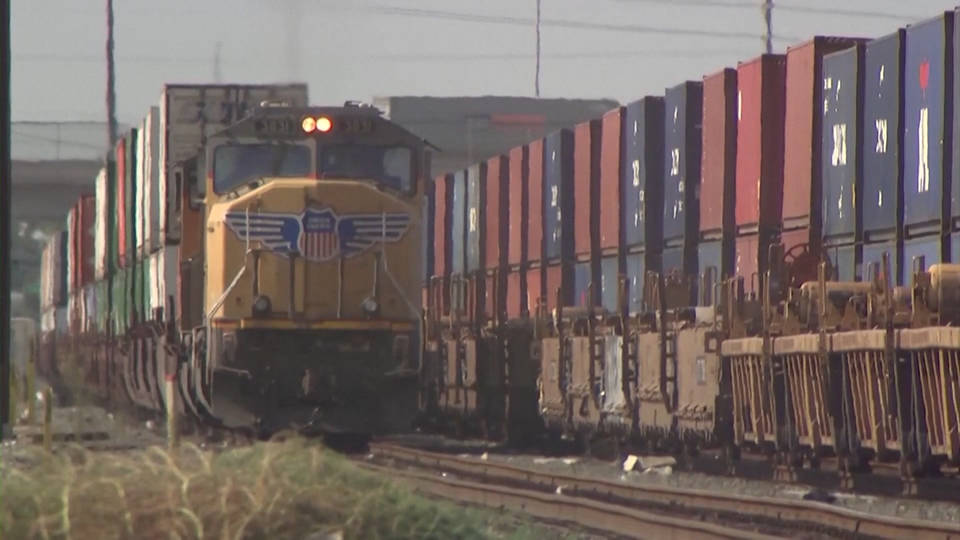 Labor Secretary Marty Walsh is meeting with railroad companies and top union officials today as more than 110,000 rail workers threaten to go on strike Friday to protest deteriorating working conditions. A strike could disrupt supply chains nationwide. On Tuesday, White House Press Secretary Karine Jean-Pierre said the Biden administration is working on plans if a strike begins.
Press Secretary Karine Jean-Pierre: "We are working with other modes of transportation, including the shippers and truckers, air freight, to see how they can step in and keep goods moving in case of this rail shutdown. The administration has also been working with relevant agencies to assess what supply chains and commodities are most likely to face severe disruptions and available authorities to keep goods moving."
Seattle Teachers Suspend Five-Day Strike After Tentative Agreement Reached
Sep 14, 2022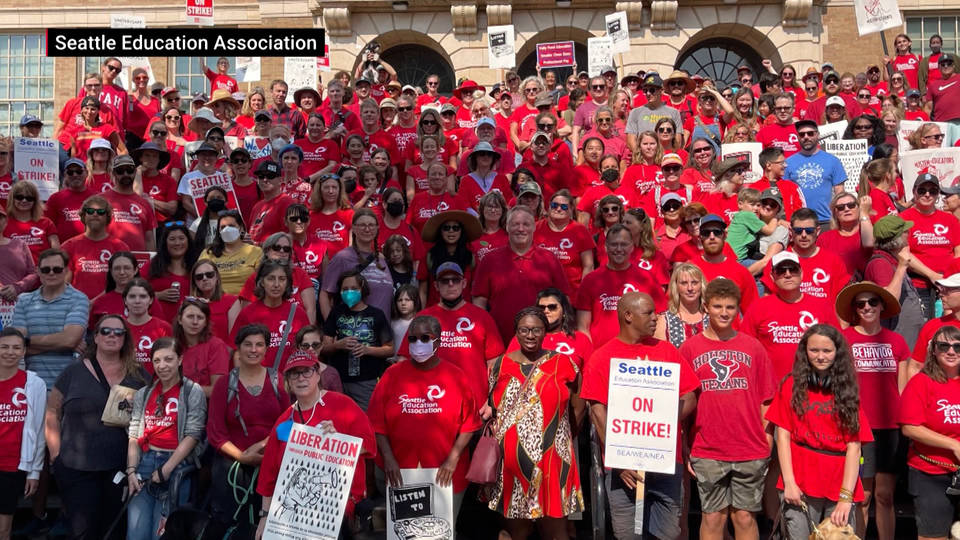 In other labor news, teachers in Seattle have voted to suspend their five-day strike. Schools are scheduled to reopen today, after a tentative agreement was reached between the school system and the Seattle Education Association.
William Ruto Sworn In as Kenya's New President
Sep 14, 2022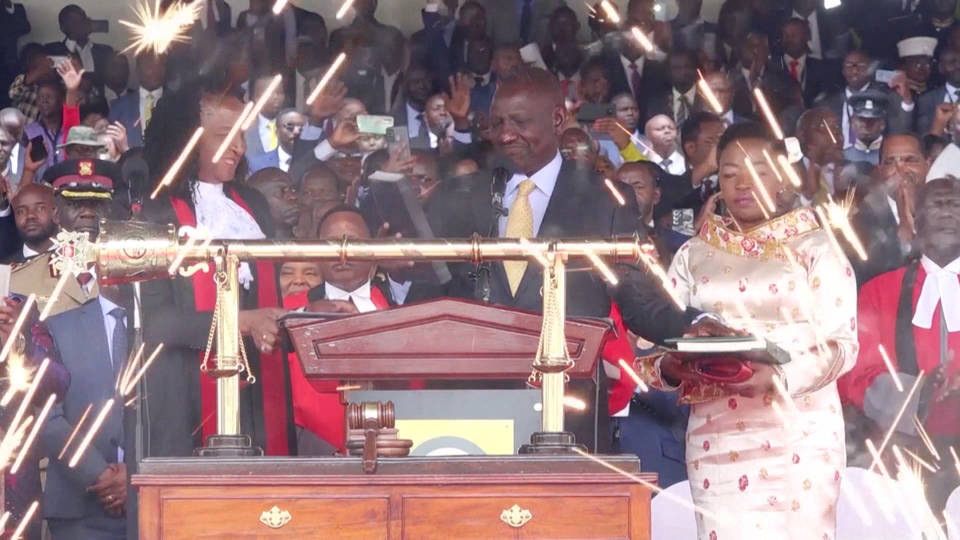 William Ruto has been sworn in as Kenya's new president following last month's election. Last week, the Kenyan Supreme Court rejected a challenge from his opponent, Raila Odinga. On Tuesday, Ruto vowed to confront the climate crisis.
President William Ruto: "Among the central concerns of my government will be climate change. In our country, women and men, young people, farmers, workers and local communities suffer the consequences of climate emergency. It is not too late to respond. To tackle this threat, we must act urgently to keep global heating levels below the 1.5 Celsius, help those in need and end addiction to fossil fuels."
Toll from Pakistan Flood Rises as Survivors Lack Clean Drinking Water
Sep 14, 2022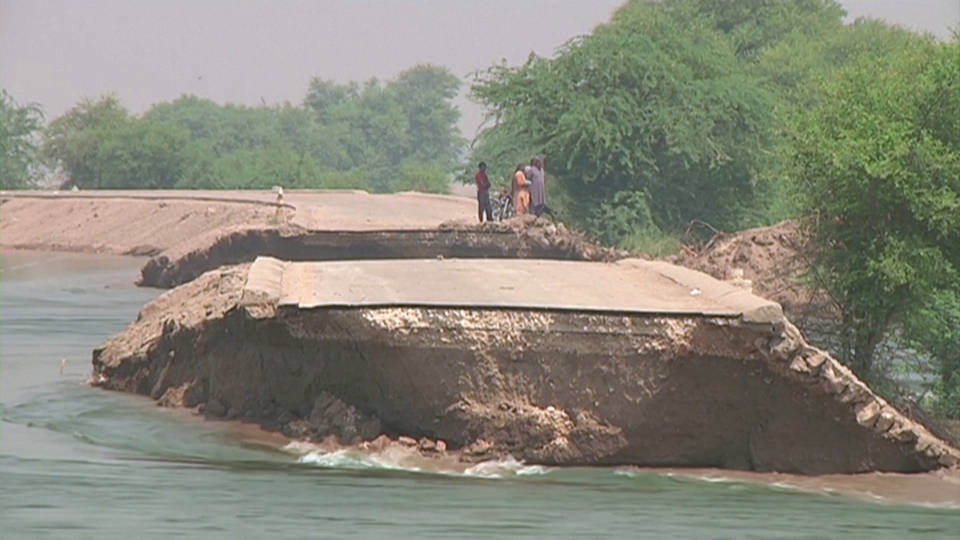 In Pakistan, the death toll has topped 1,400 from catastrophic flooding that has left a third of the country under water and devastated key agricultural areas. Authorities now say it could take six months for the water to recede in some areas. More rain is forecast in some of the hardest-hit areas. Authorities are also racing to protect a key power plant north of Karachi that provides power to millions of people. Patients in makeshift hospitals say they are getting sick from a lack of drinkable water.
Mohammad Murad: "Floods inundated our homes, and we came down here. The water which is supplied through the water tanker here is not clean. The children are falling sick by drinking this water. They suffer from cold, cough and skin problems. There are no good arrangements for drinking water here."
Former Twitter Security Chief Warns Congress About Major Security Flaws
Sep 14, 2022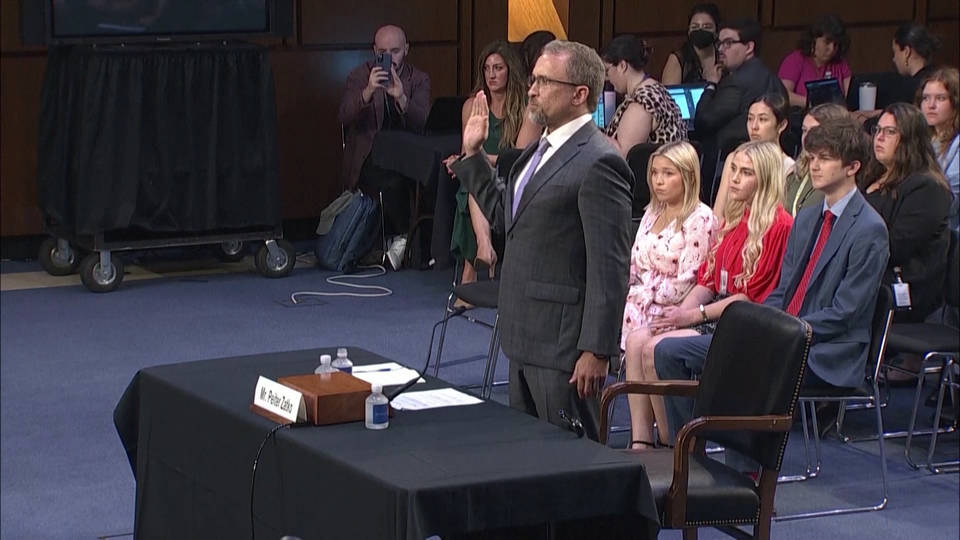 Twitter's former security chief testified before Congress Tuesday and warned of major security flaws on the social media platform. Peiter "Mudge" Zatko told lawmakers that China and India had agents working inside Twitter and that the company's security protocols were inadequate.
Peiter Zatko: "What I discovered when I joined Twitter was that this enormously influential company was over a decade behind industry security standards. The company's cybersecurity failures make it vulnerable to exploitation, causing real harm to real people. And when an influential media platform can be compromised by teenagers, thieves and spies, and the company repeatedly creates security problems on their own, this is a big deal for all of us."
Alex Jones on Trial Again for Spreading Lies About Sandy Hook Massacre
Sep 14, 2022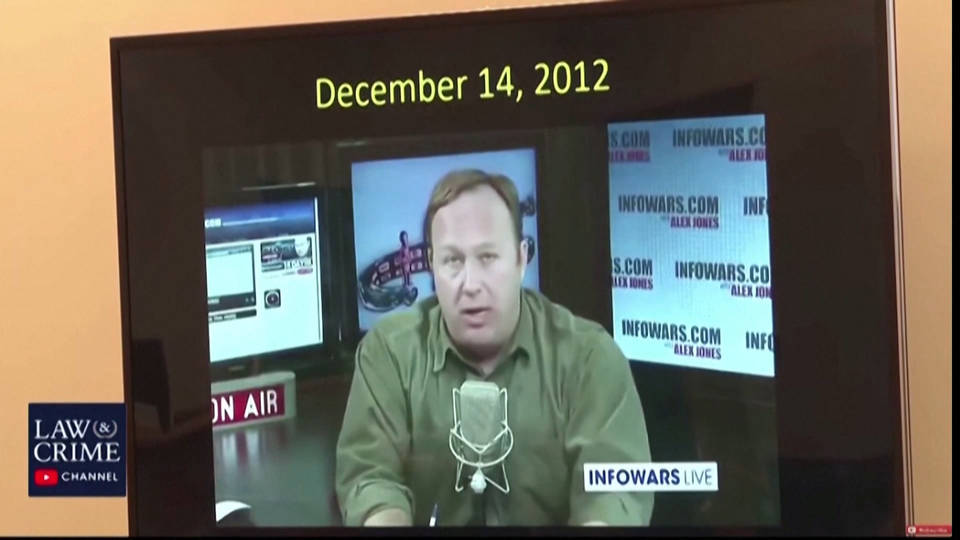 The right-wing conspiracy theorist Alex Jones is on trial again, this time in Connecticut, for claiming the 2012 Sandy Hook mass shooting was a hoax. Last month, a jury in Texas ordered Jones to pay nearly $50 million to a Sandy Hook family. Now a jury is hearing a case brought by 13 family members of victims, and an FBI agent, who accuse Jones of defamation.
Former Independent Counsel Ken Starr, 76, Dies
Sep 14, 2022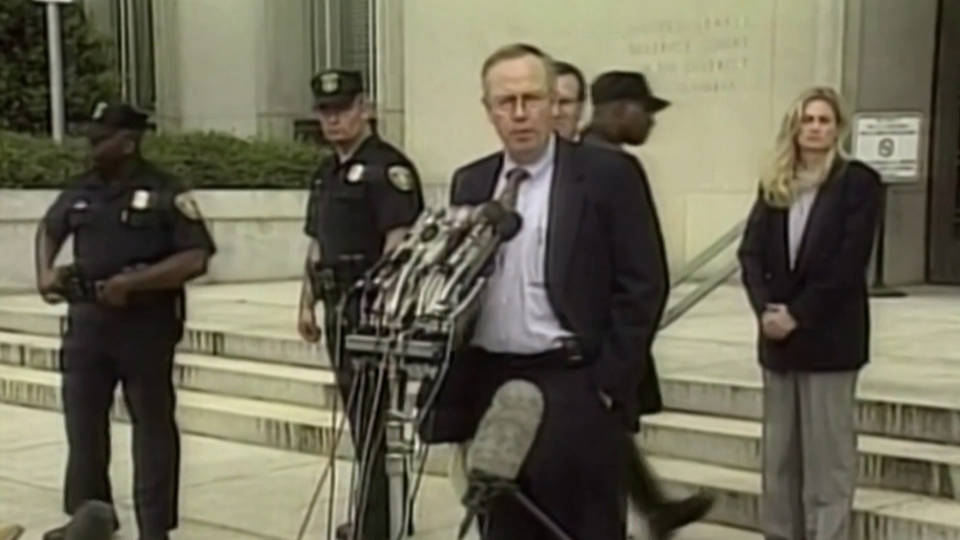 Former independent counsel Ken Starr has died at the age of 76. In the 1990s, the right-wing judge headed an investigation of President Bill Clinton that led to Clinton's impeachment in 1998. Starr later served as president of Baylor University. He resigned in 2016 over the university's cover-up of rape and sexual assault by football players. He also served on the defense team for sex offender Jeffrey Epstein and for Blackwater mercenaries accused of killing civilians in Iraq. In 2020, Ken Starr joined Donald Trump's defense team during Trump's first impeachment trial.