Zelensky Makes Unexpected Visit to D.C. as Faith Leaders Call for Christmas Truce in Ukraine
Dec 21, 2022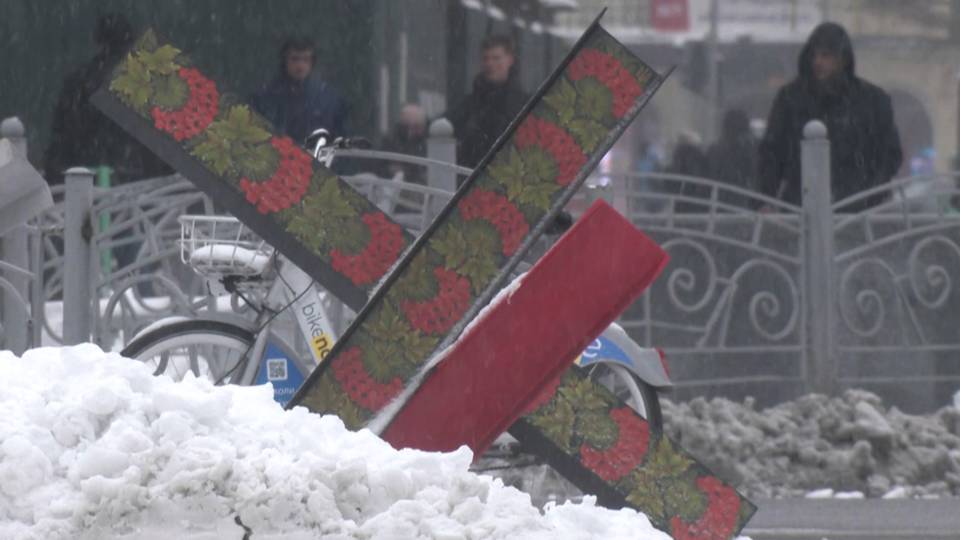 Ukrainian President Volodymyr Zelensky is in Washington, D.C., on a surprise visit to meet with President Biden and will address a joint session of Congress. It's his first time leaving Ukraine since Russia invaded in February. Biden is announcing another $1.8 billion in immediate funding for Ukraine, including its Patriot missile system.
This comes as over 1,000 faith leaders have called for a Christmas truce in Ukraine. The signatories, including Rev. Jesse Jackson, Bishop William Barber and members of the Russian Orthodox Church, write, "We urge our government to take a leadership role in bringing the war in Ukraine to an end through supporting calls for a ceasefire and negotiated settlement, before the conflict results in a nuclear war that could devastate the world's ecosystems and annihilate all of God's creation."
Meanwhile, the World Health Organization reports 10 million people — around a quarter of Ukraine's population — may suffer from mental health disorders because of the war.
Taliban Ban Women Students at Universities in Ongoing Rights Crackdown
Dec 21, 2022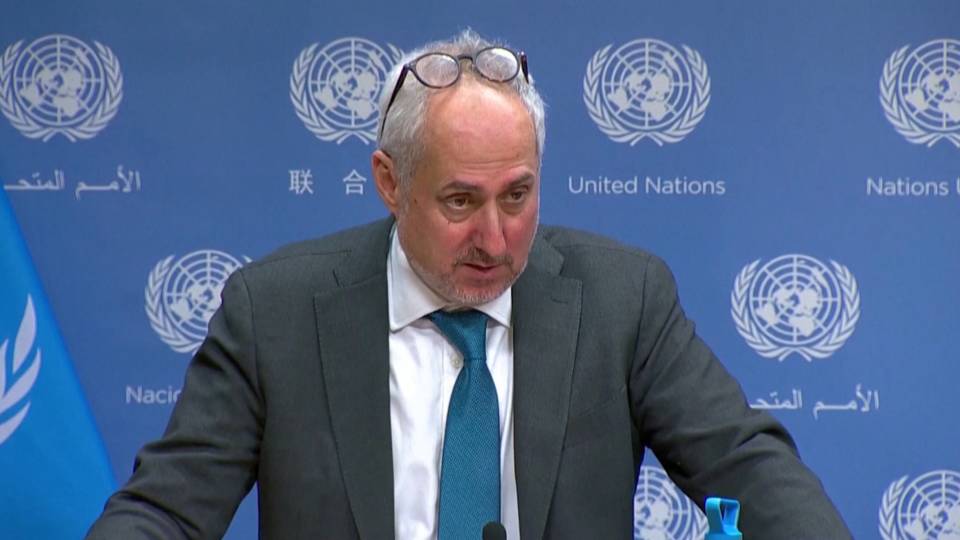 In Afghanistan, the Taliban has banned women and girls from accessing higher education. The Taliban have already barred female students from secondary schools since last year, despite pledges the move was temporary. The decision was met with immediate condemnation from Afghan women and rights groups, including the United Nations.
Stéphane Dujarric: "What it is, it's clearly another broken promise from the Taliban. We have seen, since their takeover and also in the past months, just a lessening of the space for women, not only in education but access to public areas, their nonparticipation in the public debate."
Taliban Frees Two American Prisoners
Dec 21, 2022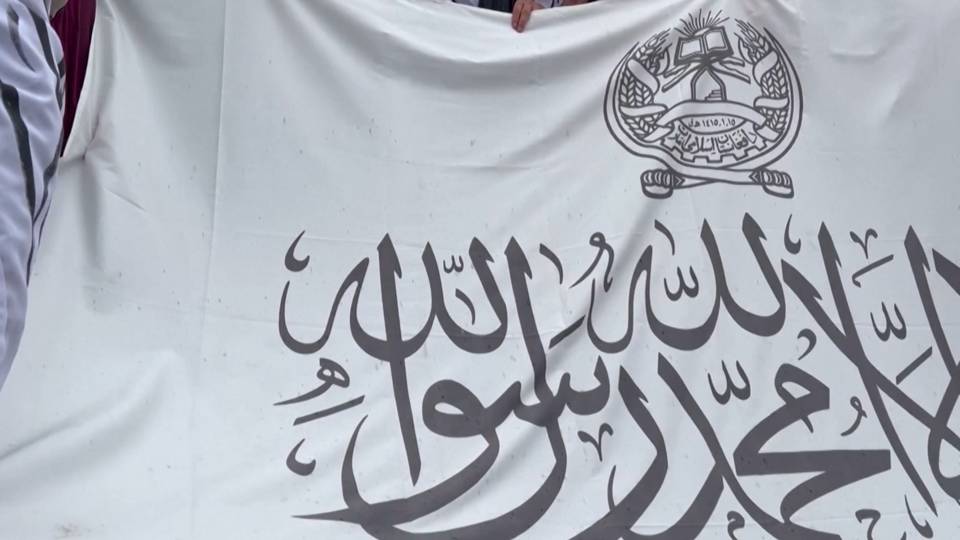 In other news from Afghanistan, the Taliban has freed two American prisoners, including independent filmmaker Ivor Shearer, who was detained in August while filming near the site of a drone strike that killed al-Qaeda leader Ayman al-Zawahiri. Shearer was arrested along with his Afghan producer, Faizullah Faizbakhsh. It's unknown whether he's still detained.
Peru Expels Mexican Ambassador for Granting Asylum to Family of Ousted President Pedro Castillo
Dec 21, 2022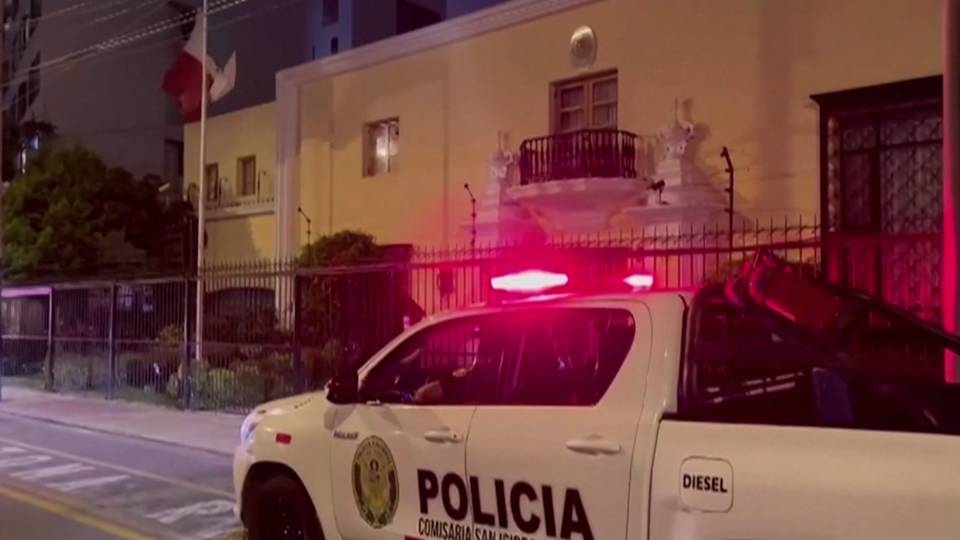 The Peruvian government on Tuesday ordered Mexico's ambassador to leave the country within three days, declaring him "persona non grata." The move comes after Mexico granted asylum to the family of ousted former Peruvian President Pedro Castillo, who was impeached and detained earlier this month. Castillo was arrested while on his way to the Mexican Embassy in Lima to seek protection. Castillo's removal triggered mass protests across Peru that have left at least 25 people dead and hundreds injured by the police and military.
Germany Convicts 97-Year-Old Woman for Complicity with Nazi Murder of 10,000 People
Dec 21, 2022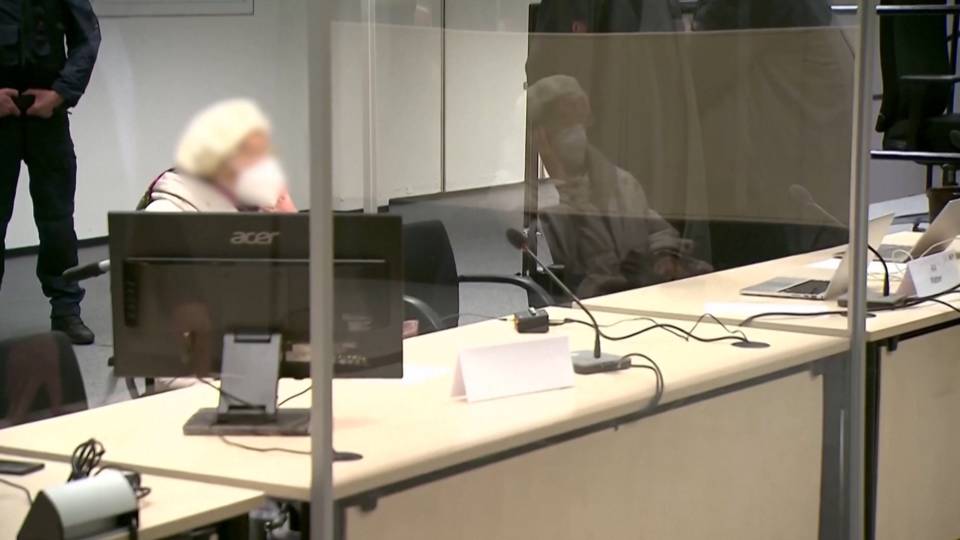 In Germany, a court convicted a 97-year-old woman who worked as a typist at a Nazi concentration camp of aiding and abetting the murder of over 10,000 people. Irmgard Furchner was given a suspended two-year sentence. This is state prosecutor Maxi Wantzen.
Maxi Wantzen: "'Only a secretary' is easily said, but the role of a secretary at the time in the bureaucracy of a concentration camp was significant."
Biden Admin Asks SCOTUS to End Title 42 But to Delay Termination by at Least a Week
Dec 21, 2022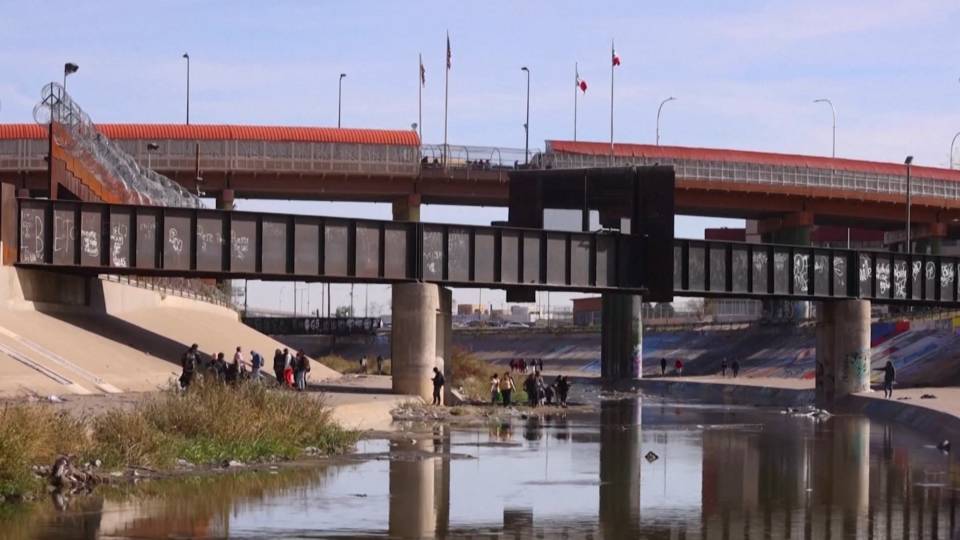 In immigration news, the Biden administration on Tuesday urged the Supreme Court to reject calls from Republican-led states to continue enforcing the Trump-era Title 42 pandemic policy — used to quickly expel migrants at the U.S.-Mexico border without due process. The policy was scheduled to end today, but the court temporarily blocked its termination after several states, led by Arizona, filed an emergency appeal. Biden officials, however, asked the court to give them until at least December 27 to end Title 42 to prepare for the arrival of what's expected to be thousands of asylum seekers who've been blocked from entering the U.S. and applying for refuge since March 2020.
USPS to Acquire 66,000 Electric Delivery Trucks as Part of Sustainability Push
Dec 21, 2022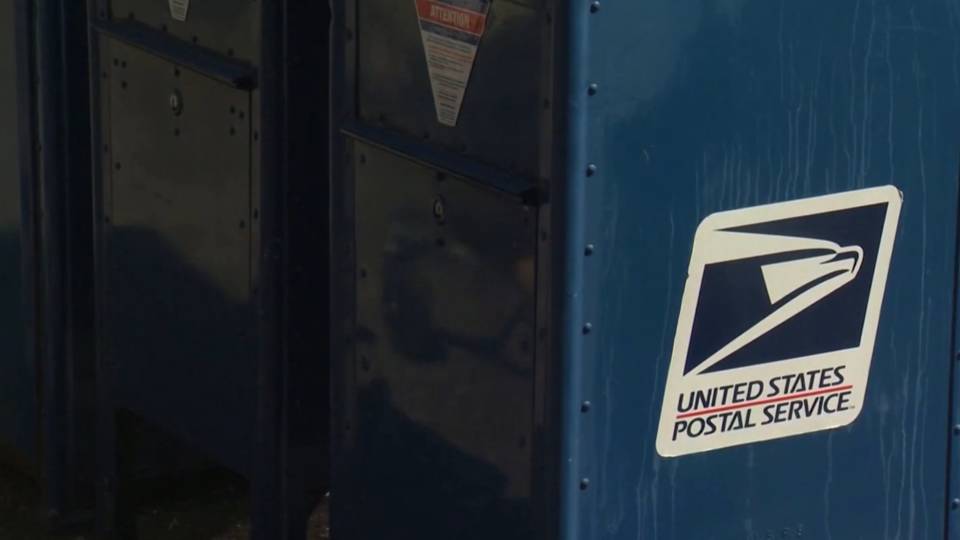 The U.S. Postal Service says it will purchase 66,000 electric delivery trucks over the next few years and aims to almost exclusively acquire 100% electric starting in 2026. About a third of the USPS's $9.6 billion budget for its electric fleet will come from the Inflation Reduction Act. Biden has ordered federal agencies to purchase only zero-emission vehicles by 2035.
EPA Orders Cuts in Heavy Vehicle Emissions as Activists Call for Urgent Move to Zero Emissions
Dec 21, 2022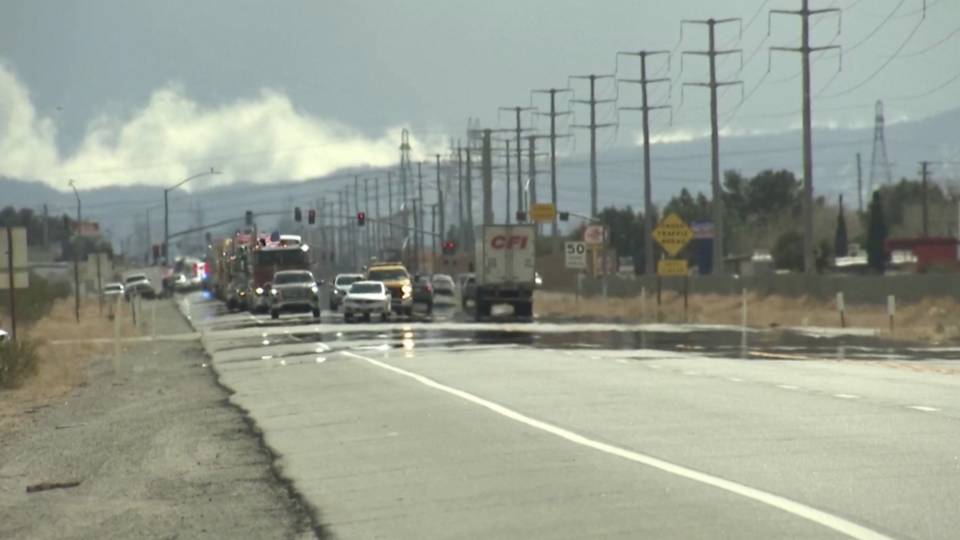 A new rule from the Environmental Protection Agency will require heavy-duty vehicles, like buses, delivery vans and trucks, to start drastically cutting nitrogen dioxide emissions in models starting from 2027. The EPA says the rule will reduce emissions of the harmful pollutant — linked to heart and lung disease — from these vehicles by 48% by 2045. Seventy-two million people in the U.S. live near major truck routes, mostly low-income and communities of color. Environmental groups say the measure doesn't go nearly far enough and that zero-emission alternatives should be more aggressively pushed.
In another setback for environmental advocates, the EPA has delayed a decision on granting California waivers so it can set its own truck pollution standards to be stricter than federal ones.
Texas Officer Who Killed Atatiana Jefferson Receives 12-Year Sentence
Dec 21, 2022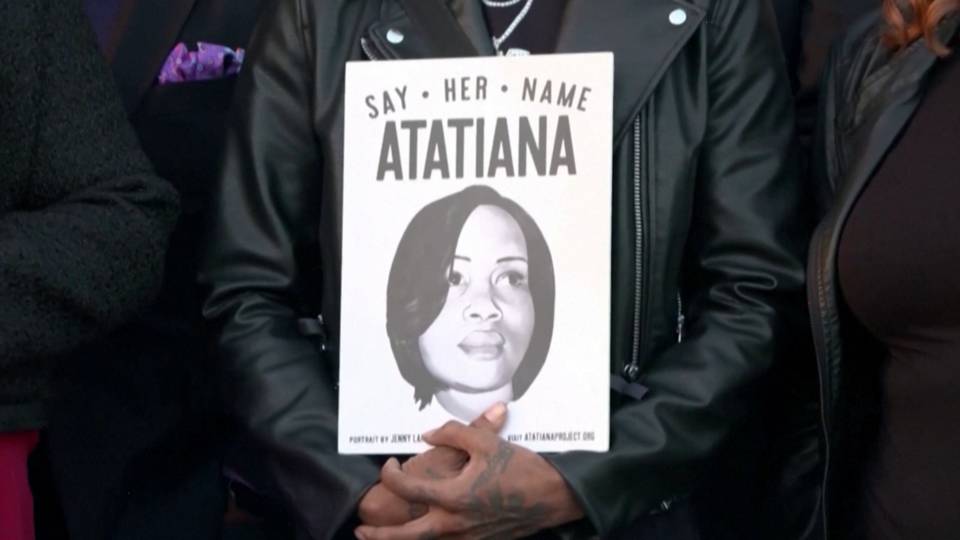 A Texas jury has sentenced former police officer Aaron Dean to nearly 12 years in prison for killing Atatiana Jefferson in 2019. Dean shot and killed Jefferson while conducting a "wellness check" and as she was babysitting her 8-year-old nephew at her mother's home. Jefferson's family said they are also pursuing federal charges against Dean.
Elon Musk Says He Will Step Down as Twitter CEO If Suitable Replacement Found
Dec 21, 2022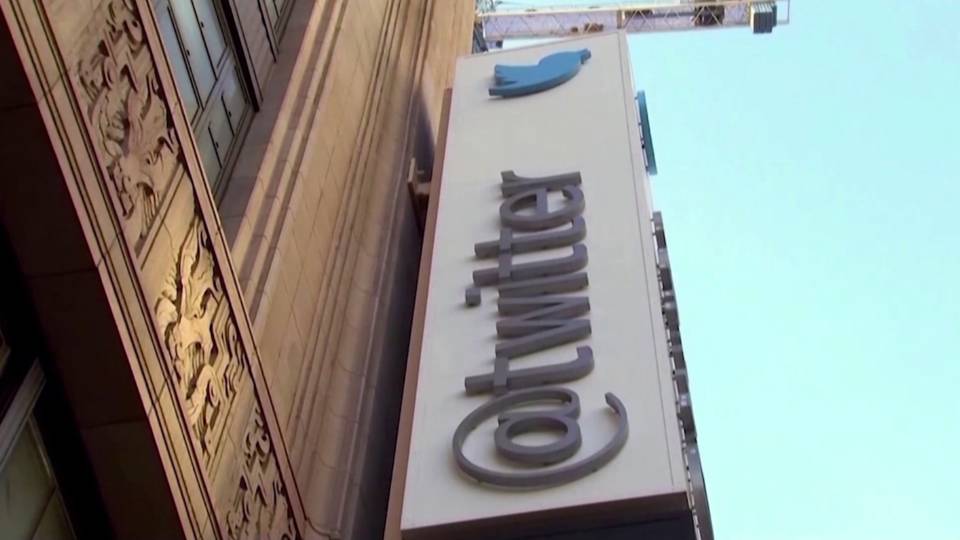 Elon Musk said he will resign as Twitter CEO once he finds someone "foolish enough to take the job." Musk tweeted the announcement Tuesday evening, after Twitter users voted "yes" on his poll over whether he should step down. Musk waited a day and a half before commenting on the results. This comes amid deepening turmoil at Twitter. On Tuesday, 100 former employees filed complaints against Musk and the company, alleging illegal termination, sex-based discrimination and failure to pay severance.
Meanwhile, Twitter continues to leak internal documents via selected reporters in what they're calling the "Twitter Files." On Tuesday, journalist Lee Fang posted part eight of the release, which shows how Twitter assisted the Pentagon in an online influence campaign by protecting certain accounts at the military's behest, including fake ones.
CFPB Orders Wells Fargo to Pay $3.7 Billion for Widespread Consumer Violations
Dec 21, 2022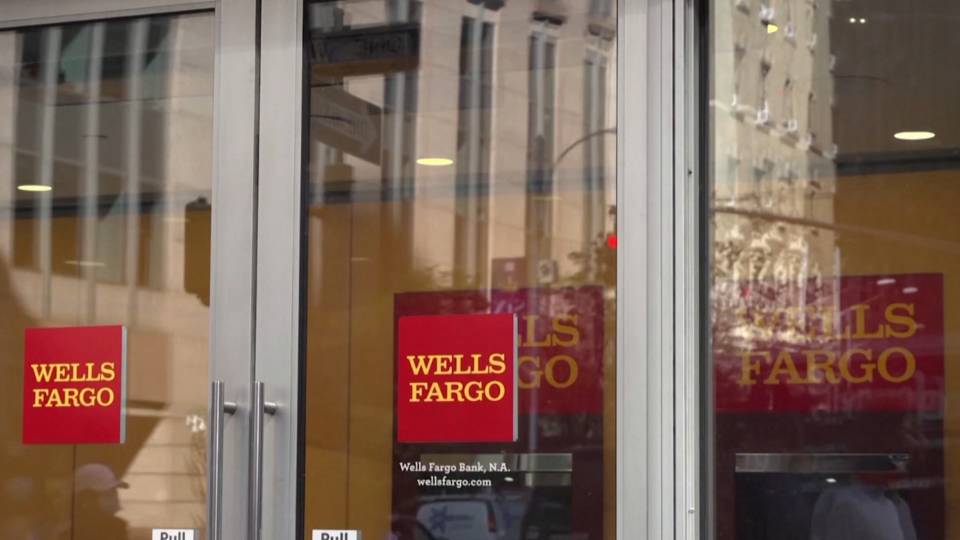 The Consumer Financial Protection Bureau, or CFPB, has directed Wells Fargo to pay $3.7 billion in penalties and damages for mistreating consumers, including unjustified foreclosures and vehicle seizures. The CFPB says the bank failed to properly record home and car loans, leading to wrongful repossessions and overdraft fees. It's the largest fine ever imposed by the federal regulator; the previous record of $1 billion was also set by Wells Fargo. Wells Fargo has been fined by the U.S. government to the tune of nearly $20 billion since the financial crisis for consumer violations.
Senate Moves Forward $1.7 Omnibus Bill Cutting Key Social Priorities to Avert Gov't Shutdown
Dec 21, 2022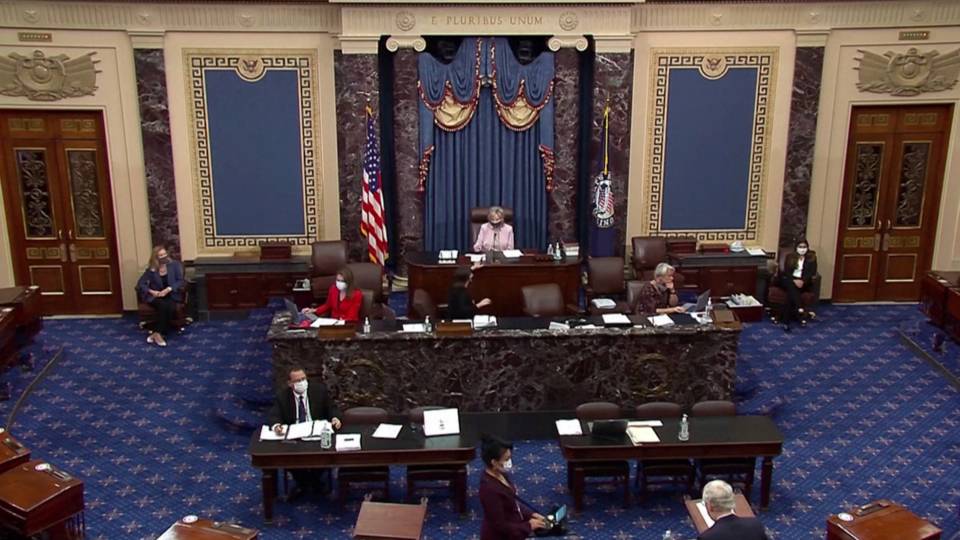 The Senate advanced a $1.7 trillion spending package Tuesday that would keep the government funded through next fall. The measure includes $858 billion in military spending and $45 billion for Ukraine. To secure enough Republican support, Democrats sacrificed a number of social programs, including the hugely popular child tax credit, which cut the childhood poverty rate by half. California Congressmember Barbara Lee tweeted, "Our child poverty epidemic is a choice made by the so-called pro-life party." The sweeping bill also leaves out emergency pandemic funding, a path to permanent legal status for Afghan evacuees in the U.S., and includes a Medicaid provision that could lead to states disenrolling up to 19 million low-income people. Congress must pass the bill this week in order to avoid a government shutdown by a deadline of midnight on Friday.