Biden Pledges More Military Aid to Ukraine, Won't Press for Negotiations with Russia
Dec 22, 2022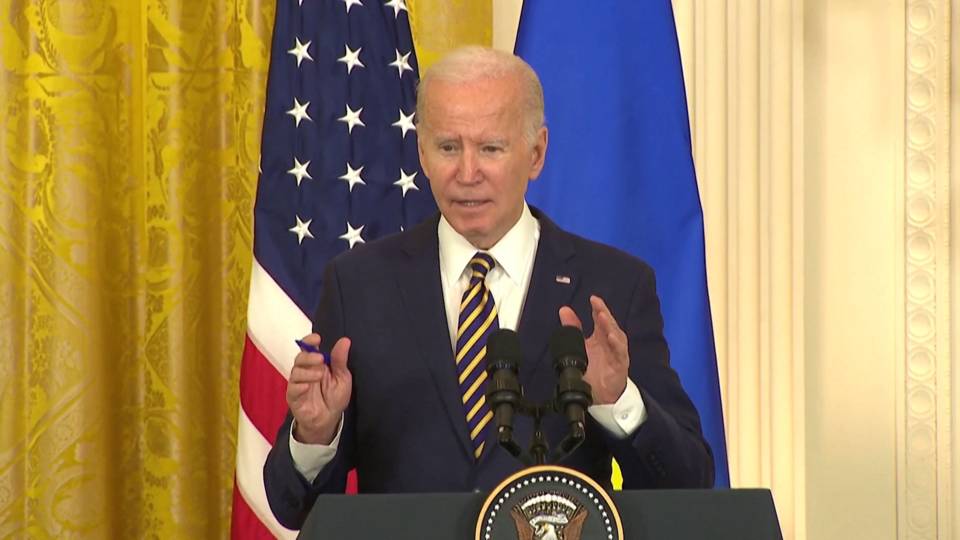 On Wednesday, President Biden welcomed Zelensky to the White House, where he announced more military aid for Ukraine, including a Patriot missile defense system. In a joint news conference, Biden indicated he would let Zelensky set the timetable for any negotiated settlement with Russia.
President Joe Biden: "It can succeed in the battlefield with our help, and the help of our European allies and others, so that if and when President Zelensky is ready to talk with the Russians, he will be able to succeed, as well, because he will have won on the battlefield."
Ahead of Zelensky's trip to Washington, over 1,000 faith leaders in the United States called for a Christmas truce in Ukraine. We'll have more on this story after headlines.
European Officials Find No Evidence Russia Sabotaged Nord Stream Pipelines
Dec 22, 2022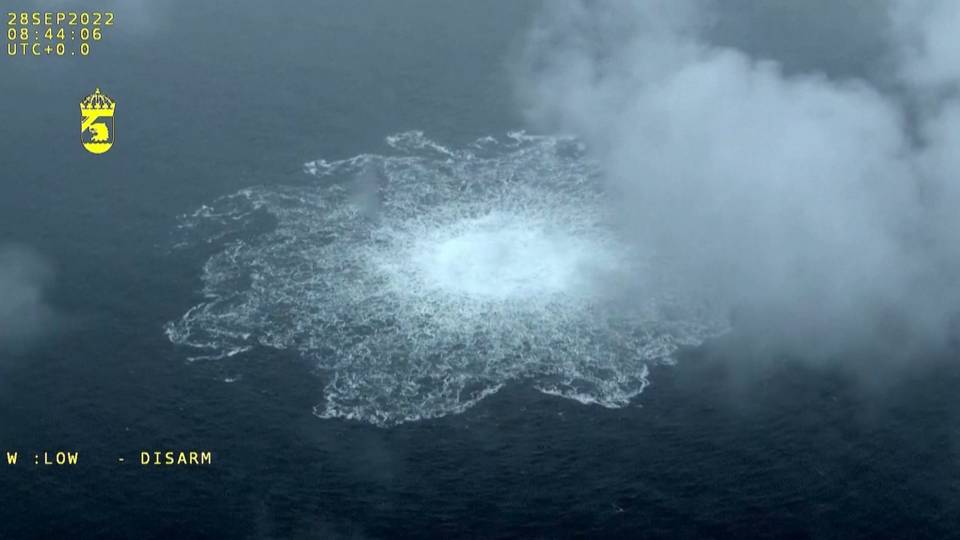 Top European officials believe Russia may not be to blame for acts of sabotage that severely damaged undersea pipelines built to carry natural gas from Russia to Europe. That's according to The Washington Post, which cited interviews with 23 diplomatic and intelligence officials from nine European countries about the September explosions that led to the closure of the Nord Stream pipelines. The officials privately said there is no evidence that Russia was behind the sabotage, which caused some of the worst methane gas leaks in history and cut off supplies of Russian fuel to Europe ahead of winter. On Wednesday, a Kremlin spokesperson said European countries were failing to conduct a proper investigation. Russia has blamed the U.K. for the explosions, a charge denied by British officials.
Russia to Add 500,000 Troops After Putin Admits War in Ukraine Is "Extremely Difficult"
Dec 22, 2022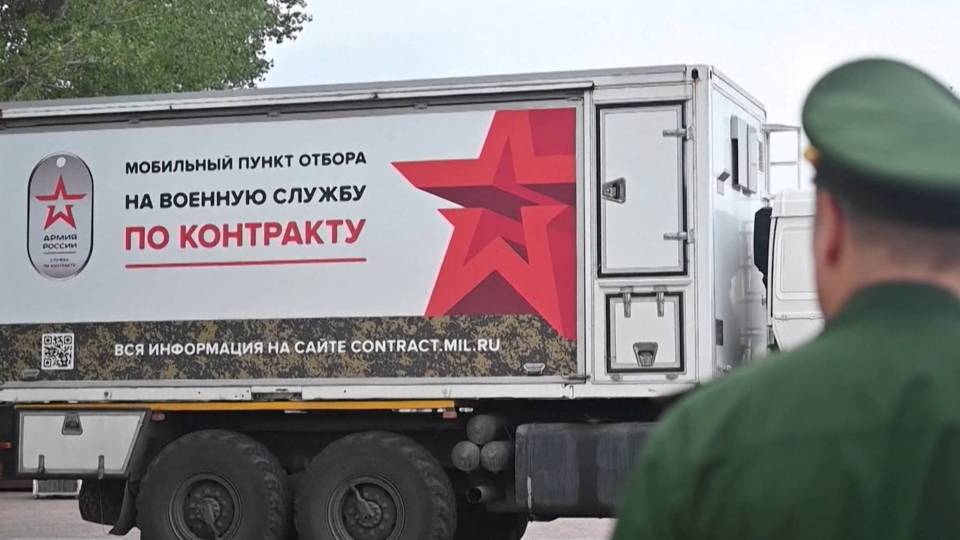 Russian President Vladimir Putin has pledged to expand Russia's army by a half-million troops and is prepared to give his military "everything it is asking for." In another sign the Kremlin is preparing for a long war in Ukraine, Russia's defense minister on Wednesday suggested raising the maximum age of conscription from 27 to 30. President Putin also made a rare admission of battlefield defeats, calling the military situation in four Ukrainian territories recently annexed by Russia "extremely difficult."
China and Russia Hold Naval War Games as U.S. Deploys B-52s and Stealth Fighters to South Korea
Dec 22, 2022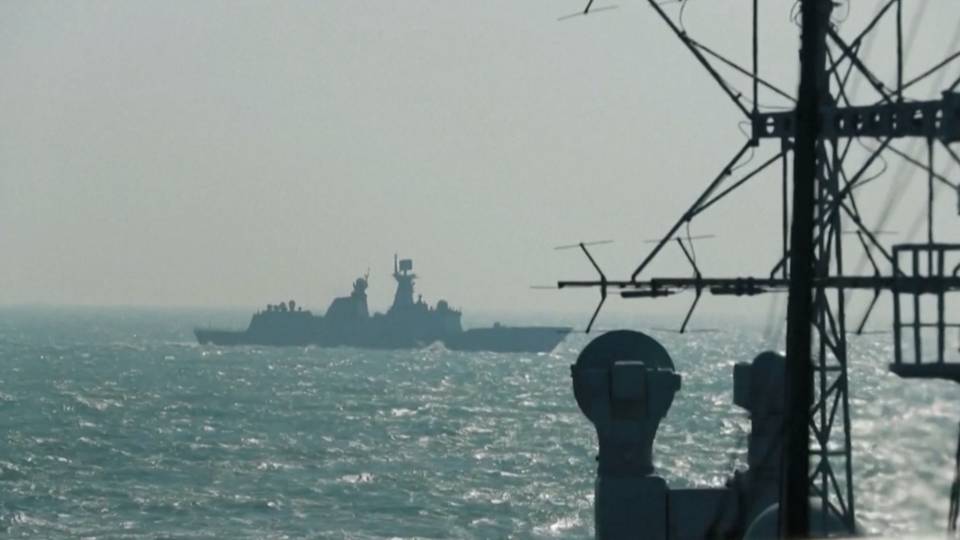 Russia and China have kicked off a week of naval exercises in the East China Sea, including live-fire missile and artillery drills. The war games began one day after the U.S. Air Force flew nuclear-capable B-52 bombers and stealth fighter jets to South Korea for joint drills, and after North Korea test-fired two medium-range ballistic missiles over the weekend.
Japan Unveils $320 Billion Plan for Largest Military Buildup Since World War II
Dec 22, 2022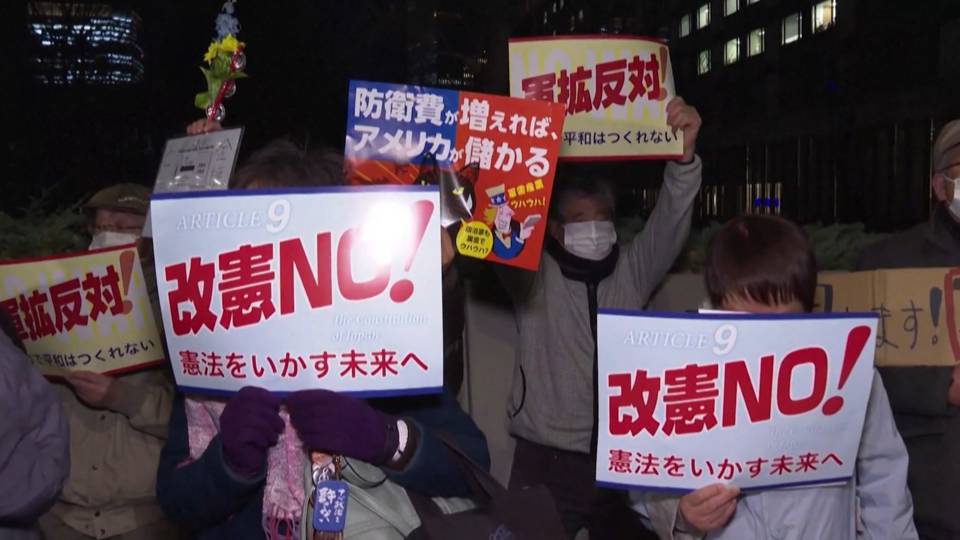 Japanese Prime Minister Fumio Kishida has announced a five-year, $320 billion plan to buy long-range missiles capable of striking China or North Korea — including hundreds of weapons sold by Lockheed Martin. If completed, it would represent Japan's largest military buildup since World War II. Article 9 of Japan's Constitution renounces war and bars Japan from using — or threatening to use — military force.
WHO Calls on China to Share COVID-19 Data
Dec 22, 2022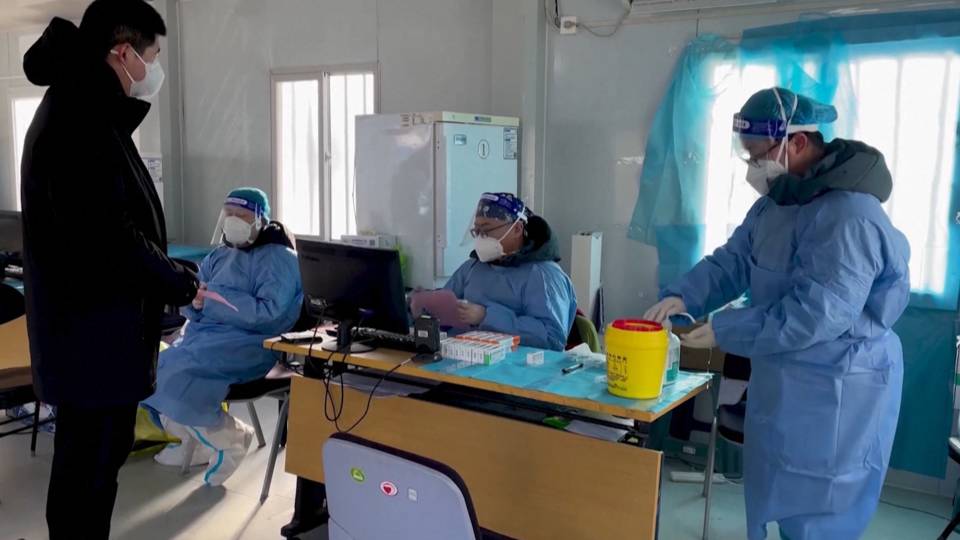 The World Health Organization is calling on China to accurately report data about COVID-19 cases and deaths, after Beijing ended its strict "zero COVID" policy. On Wednesday, WHO officials cited anecdotal accounts that ICUs are filling up with severely ill patients, even as China officially reported relatively few ICU admissions. This is WHO Director-General Tedros Adhanom Ghebreyesus.
Tedros Adhanom Ghebreyesus: "WHO is very concerned over the evolving situation in China, with increasing reports of severe disease. In order to make a comprehensive risk assessment of the situation on the ground, WHO needs more detailed information on disease severity, hospital admissions and requirements for ICU support."
On Wednesday, China reported no new deaths from COVID-19. The claim came after a top Chinese health official said China would change the definition of COVID deaths to include only those caused directly by pneumonia and respiratory failure. Many disease models predict a surge of COVID cases could kill up to 1 million people across China over the next few months.
U.S. Life Expectancy Fell in 2021 as Drug Overdoses and COVID-19 Cases Surged
Dec 22, 2022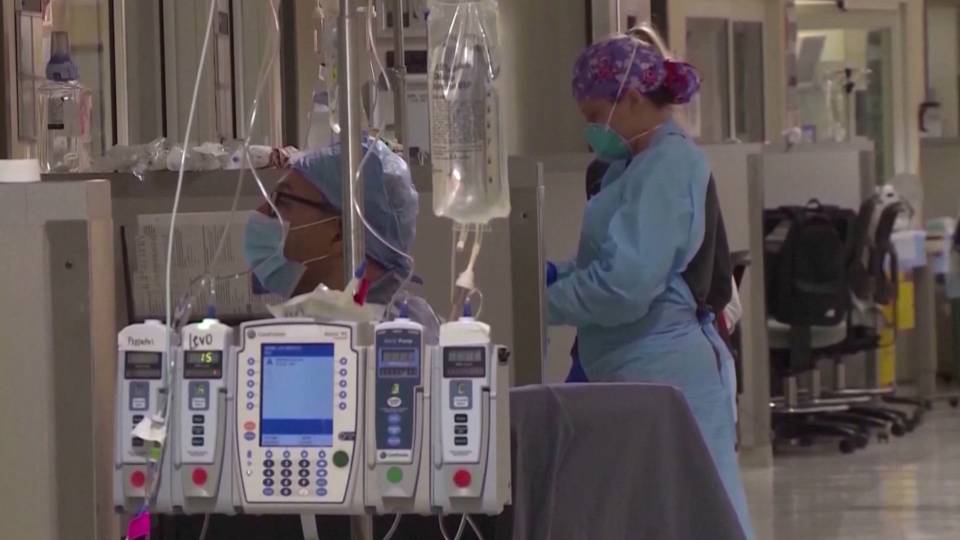 Here in the United States, life expectancy has dropped to its lowest level in a quarter-century, brought down by the coronavirus pandemic and a surge of drug overdoses. New data from the Centers for Disease Control and Prevention show a baby born in 2021 can, on average, expect to live 76.4 years. That's nearly two-and-a-half years of lost life expectancy since the start of the pandemic. Last year, a record 106,000 U.S. residents died from a drug overdose, while COVID-19 remained the third leading cause of death behind heart disease and cancer.
Up to 20 People Have Died on Rohingya Refugee Ship That Has Been Adrift for Weeks
Dec 22, 2022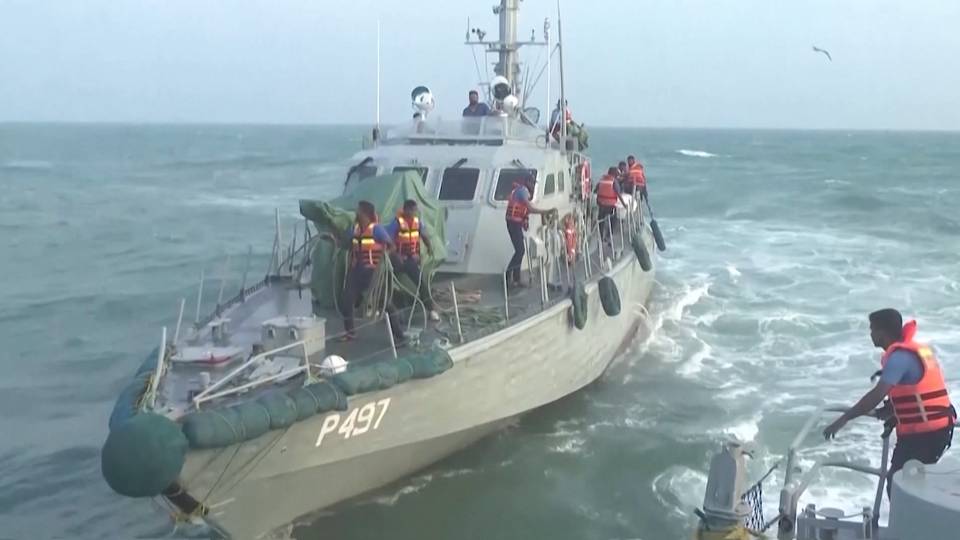 Up to 20 Rohingya refugees, including children, may have died on a boat carrying at least 160 people that's now stranded near India's Andaman Islands. It's believed the boat was headed to Malaysia from Bangladesh and has been adrift since late November. Aid groups warn survivors face imminent risk from starvation, thirst and sickness.
This comes as the U.N. Security Council adopted its first resolution on Burma in three-quarters of a century Wednesday to call for an end to violence and the release of all political prisoners, including Aung San Suu Kyi, who was ousted and detained by the military junta in February 2021. Since the coup, the military has waged a brutal crackdown on protests and dissent. India, China and Russia abstained from the Security Council vote.
Netanyahu Finalizes Deal to Form Israel's Most Extremist Government Yet
Dec 22, 2022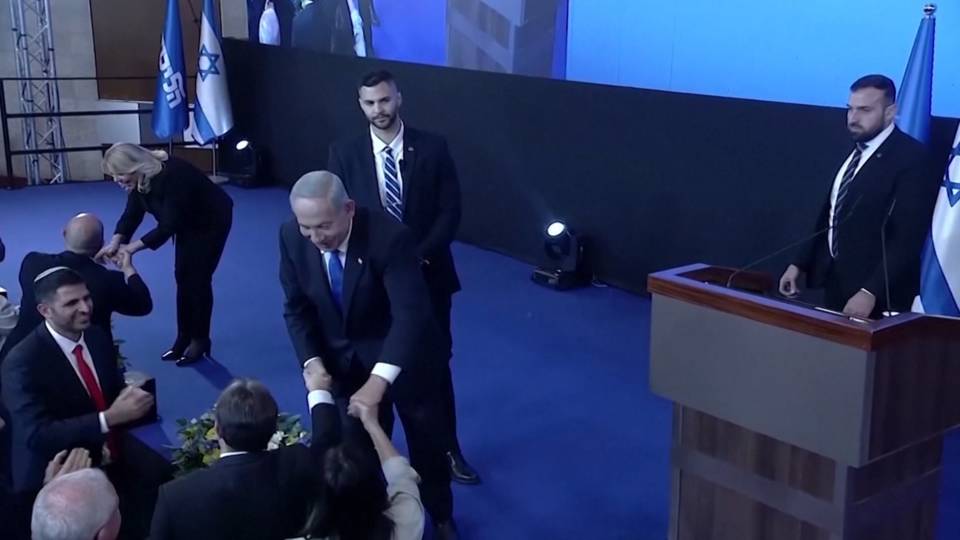 In Israel, Benjamin Netanyahu said Wednesday he has formed a new coalition government, just minutes ahead of a deadline and following weeks of negotiations. It's the most far-right government in Israeli history. Netanyahu and his Likud party will rule alongside leaders from the ultranationalist Religious Zionism Party and Jewish Power party, confirming fears the rights of Palestinians in the Occupied Territories and Arabs living in Israel will be further eroded. Russian President Putin called Netanyahu earlier today to congratulate him. Netanyahu told Putin that he hopes a way will be found as soon as possible to end the war with Ukraine.
U.S. Imposes More Sanctions on Iran as Prospects Dim for Revival of Nuclear Deal
Dec 22, 2022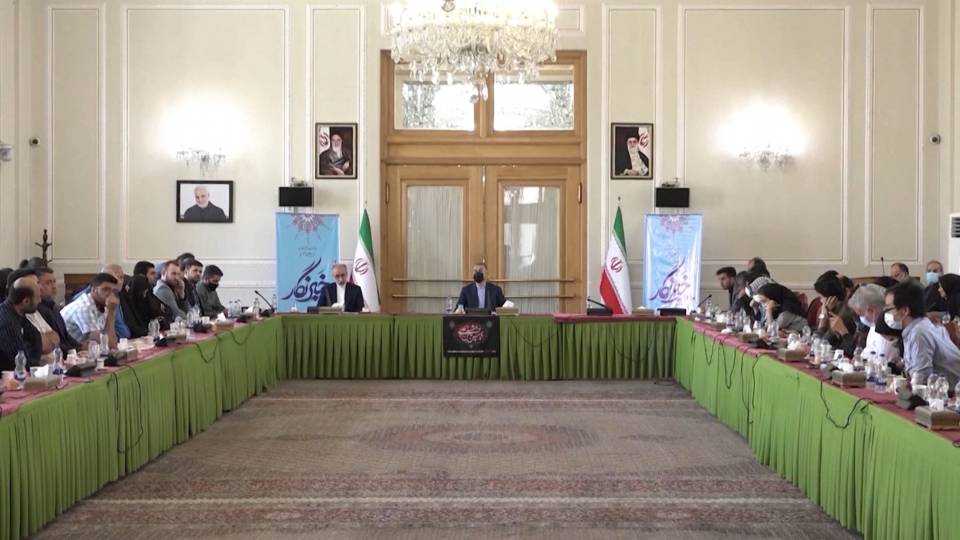 The Biden administration has enacted another round of sanctions against Iranian officials, targeting individuals and groups involved in the crackdown on anti-government protests. Iran has executed at least two people in connection with the uprising, sparked by the September death of 22-year-old Mahsa Amini in police custody.
Meanwhile, a recently surfaced video shows President Biden telling someone in a crowd at a November campaign event the Iran nuclear deal was "dead." Biden's comment has further dashed hopes of reviving the landmark agreement, which Biden pledged to do when he was running for the presidency. Earlier this week, a top European foreign policy official said the EU is still working with Iran to restore the 2015 deal, which collapsed after the U.S. unilaterally withdrew from it under Trump in 2018.
Pentagon Fails to Submit Information on U.S. Role in Deadly 2017 Nigerian Airstrike
Dec 22, 2022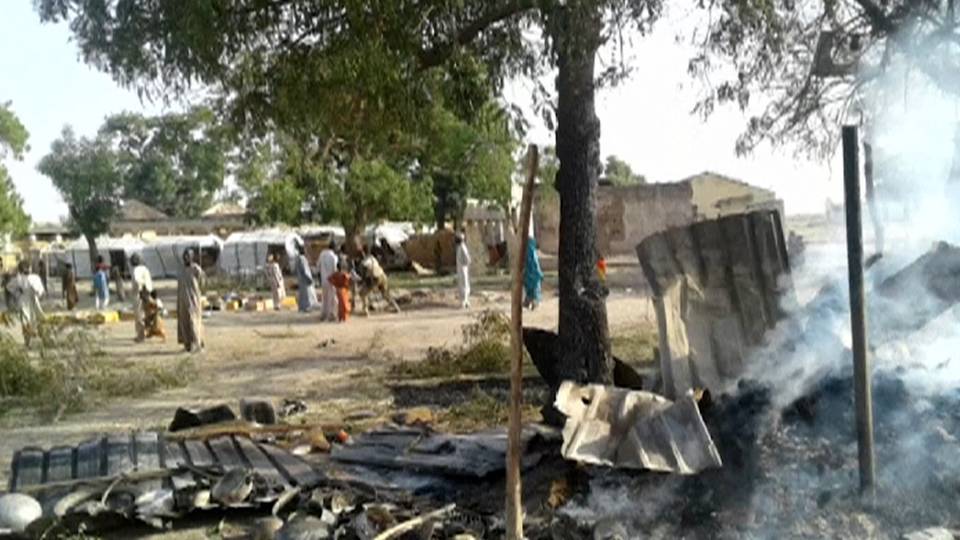 The Pentagon has failed to meet a deadline set by a group of House lawmakers to explain the role of the U.S. military in a 2017 Nigerian airstrike on a displaced persons camp that killed more than 160 civilians, many of them children. Earlier this year, The Intercept reported the Pentagon provided Nigeria with intelligence ahead of the airstrike in the northeastern Borno state, which was supposed to target Boko Haram fighters. Human Rights Watch Nigeria condemned the Pentagon for its lack of transparency and accountability.
Fiji Deploys Military Amid Fallout from Disputed Election
Dec 22, 2022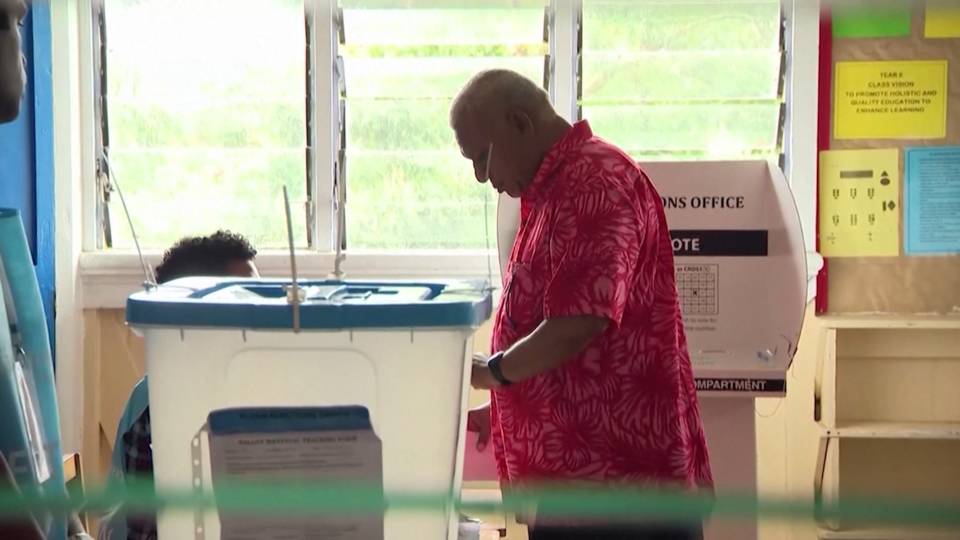 Fiji's government has called in the military to help "maintain law and order" amid a deepening political crisis following last week's contested election. Long-standing Prime Minister Frank Bainimarama has refused to concede, delaying the swearing-in of returning Prime Minister Sitiveni Rabuka, who on Tuesday reached a deal with other opposition parties on forming a new coalition government. Bainimarama originally came to power in a 2006 coup; Rabuka seized power in Fiji's first coup in 1987. Rabuka is expected to pursue tighter ties with U.S. allies Australia and New Zealand, while the current leader maintained a close relationship with China.
Former EU Lawmaker José Bové Says Moroccan Prime Minister Tried to Bribe Him
Dec 22, 2022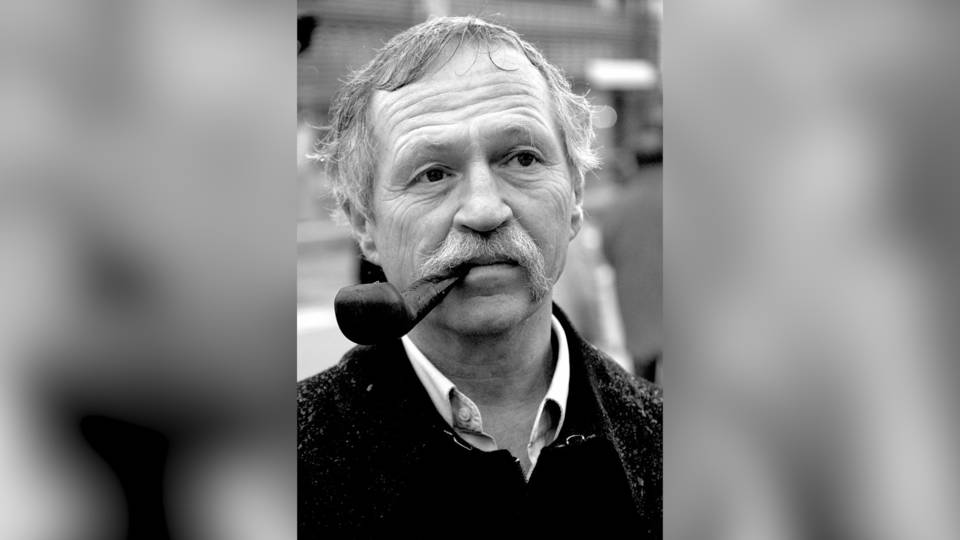 The Moroccan prime minister is suing José Bové, a former member of the European Parliament, for defamation after Bové accused him of attempting to bribe him into supporting a free trade agreement when he was a trade rapporteur for the EU between 2009 and 2014. Bové, a French farmer, labor activist and politician, made the revelations on live radio last week.
José Bové: "The minister of agriculture could not bear the fact that I was opposed to this project, and he proposed to send a gift to me in Montpellier, in a cafe that would be discrete, and that we should meet between Christmas and New Year's Day."
Interviewer: "Was it money, José Bové, that he was offering?"
José Bové: "Well, what else do you think it was? It wasn't a teapot to drink tea."
Bové has opposed trade deals with Morocco that include products from Western Sahara, which Morocco has occupied since 1975. This comes amid a growing corruption scandal in the European Parliament, where multiple lawmakers are accused of accepting bribes from the governments of Morocco and Qatar. Click here to see our coverage of that story.
Former FTX Execs Plead Guilty to Fraud, Will Cooperate in Case Against Sam Bankman-Fried
Dec 22, 2022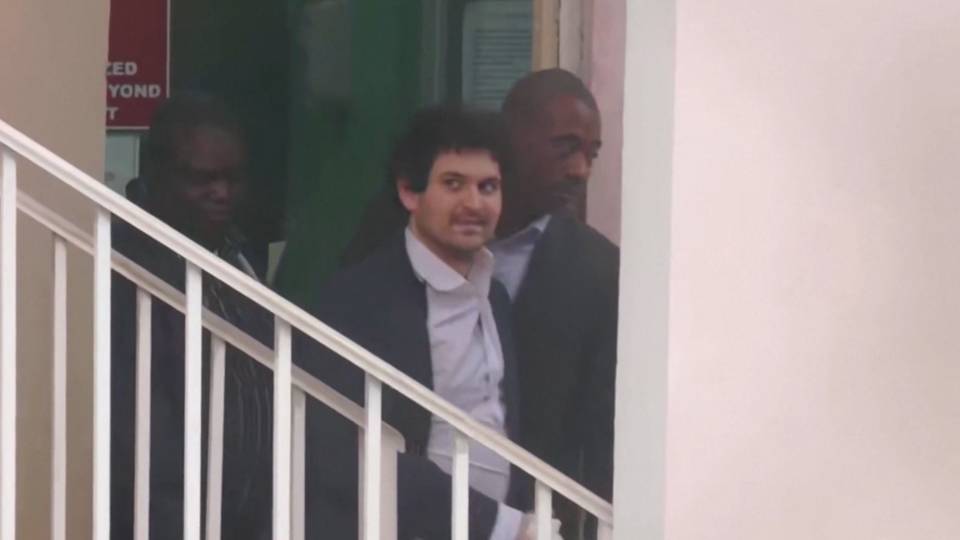 Image Credit: Claude Truong-Ngoc
Sam Bankman-Fried, the disgraced founder of fallen crypto exchange FTX, is in U.S. custody after agreeing to be extradited from the Bahamas. Bankman-Fried faces federal fraud charges after his company collapsed last month, losing billions of dollars. In more bad news for the erstwhile crypto mogul, two former top executives have pleaded guilty to fraud and agreed to cooperate in the government's criminal case against Bankman-Fried.
Roanoke, Virginia, to Honor Henrietta Lacks with New Statue
Dec 22, 2022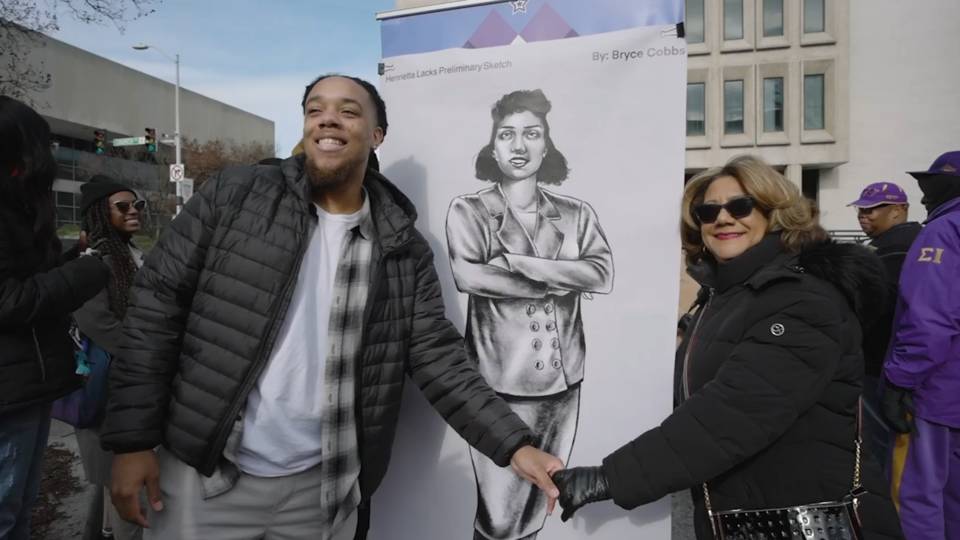 Image Credit: City of Roanoke, Virginia
In Virginia, a life-size bronze statue of Henrietta Lacks — the Black mother whose cells were taken without her consent in 1951 and used in medical research and treatments — will be placed in a plaza next year in her hometown of Roanoke. The plaza was previously named after the Confederate General Robert E. Lee. Lacks's cells, known as "HeLa" cells, led to groundbreaking treatments for HIV/AIDS, cancer and other illnesses. This is Ron Lacks, the grandson of Henrietta Lacks, speaking at a press conference to unveil the statue design.
Ron Lacks: "This historic moment, occasion, has been a long time coming. And I want to thank Vice Mayor Trish White-Boyd and the foundation, because they were the first ones to ever reach out to the Lacks family, before starting this project. And this means a lot to my family."