Chile to Open Embassy in Israeli-Occupied Palestinian Territories
Dec 23, 2022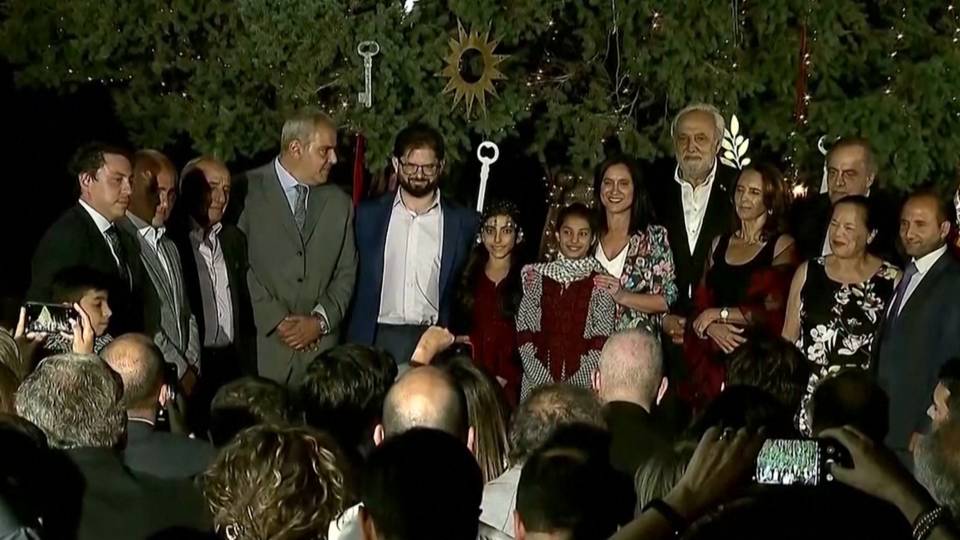 The Chilean government has announced plans to open an embassy in the Israeli-occupied Palestinian territories. Chile's President Gabriel Boric made the announcement Wednesday during a ceremony in the capital Santiago hosted by the Palestinian community.
President Gabriel Boric: "We're going to upgrade Chile's official representation in Palestine, from the chargé d'affaires we have today to an embassy we will open during our term, to give the representation it deserves and demand that international rights simply be respected."
Over 300,000 Palestinians are estimated to be living in Chile, many with roots in the occupied West Bank and Bethlehem.
TikTok Admits Its Workers Spied on Journalists
Dec 23, 2022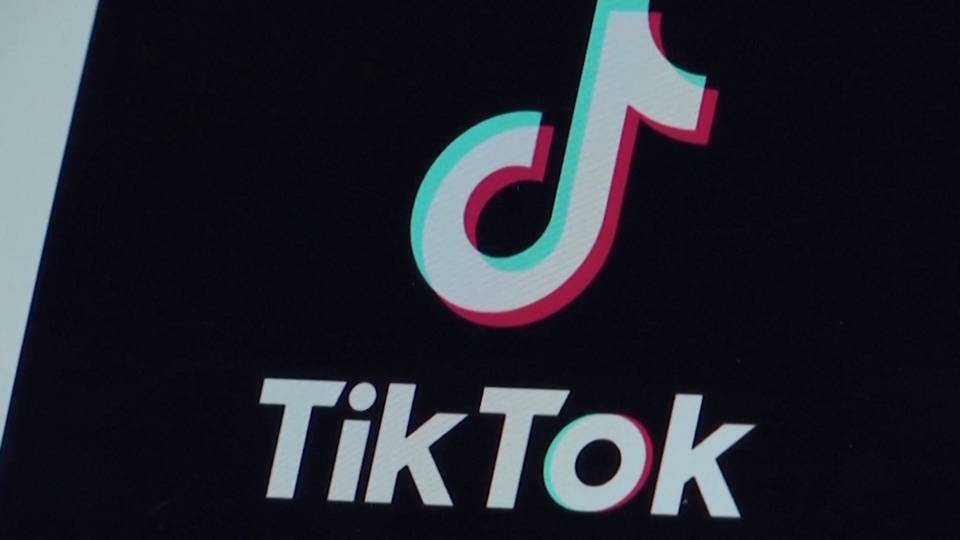 The video-sharing platform TikTok has revealed some of its workers tracked two reporters who cover the company, gaining access to their IP addresses and user data. One journalist was from the Financial Times; the other wrote for BuzzFeed and now works at Forbes. Forbes says at least two more of its reporters were targeted for surveillance, which was undertaken as part of an internal investigation into leaks at the company. ByteDance, the Chinese parent company of TikTok, says it did not approve the spying tactics and fired the worker who led the effort. This comes as the Senate on Thursday passed a provision banning TikTok on most U.S. government devices. Some lawmakers have been fighting to ban the hugely popular app altogether amid ongoing tensions between Washington and Beijing, saying it poses a national security and privacy risk.
Genealogy Records Contradict George Santos's Claims His Grandparents Fled Holocaust
Dec 23, 2022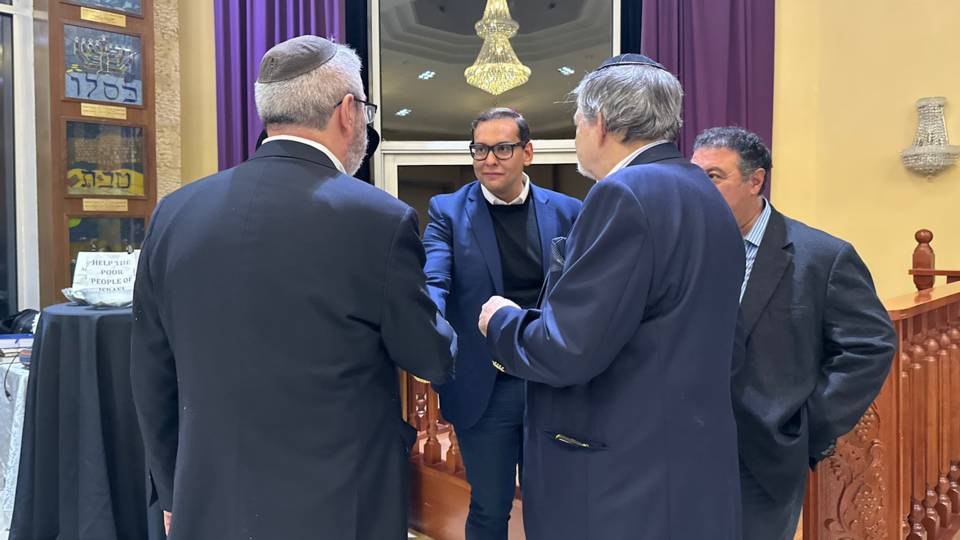 Image Credit: Twitter: @Santos4Congress
Here in New York, Republican Congressmember-elect George Santos has broken his silence over a New York Times investigation that found he misrepresented key parts of his background and finances. On Thursday, Santos tweeted, "I have my story to tell and it will be told next week." In the latest revelation of Santos's apparent fabrications, the Jewish outlet The Forward reports Santos lied about his grandparents fleeing anti-Jewish persecution during World War II. The Forward reports genealogy websites show Santos's maternal grandparents were born in Brazil, not Ukraine or Belgium, as his campaign website stated. On Wednesday, incoming House Minority Leader Hakeem Jeffries accused Santos of hiding from legitimate questions about his résumé.
Rep. Hakeem Jeffries: "At this moment we need answers from George Santos. He appears to be a complete and utter fraud, his whole life story made up."
Charlene Mitchell, First Black Woman to Run for U.S. President, Dies at 92
Dec 23, 2022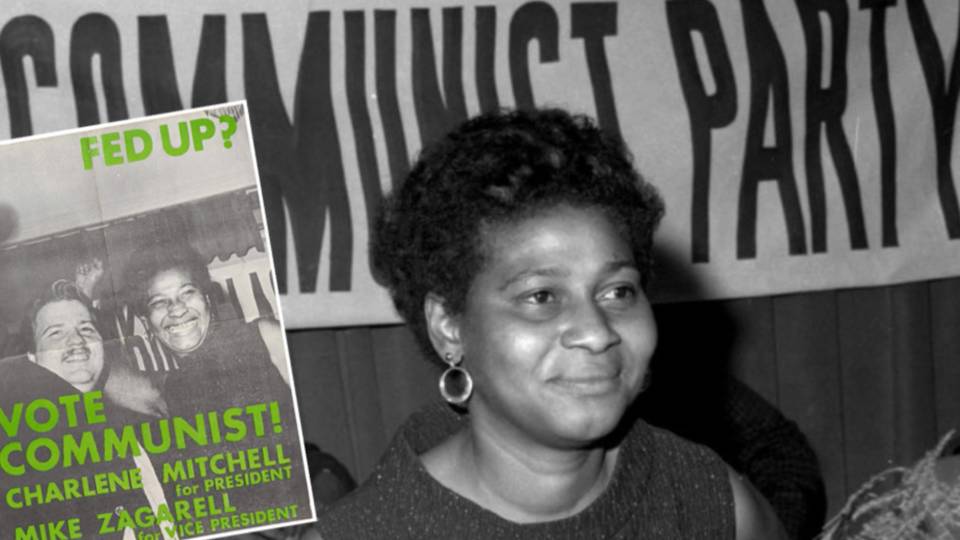 Image Credit: People's World Archives
Charlene Alexander Mitchell, freedom fighter and fierce defender of civil and human rights, has died at 92. Mitchell helped lead the fight to free Angela Davis and other political prisoners. A member of the Communist Party, Charlene Mitchell became the first Black woman to run for U.S. president in 1968. She passed away last week here in New York City.