Belarus Summons Ukraine's Ambassador After Missile Lands on Its Territory
Dec 30, 2022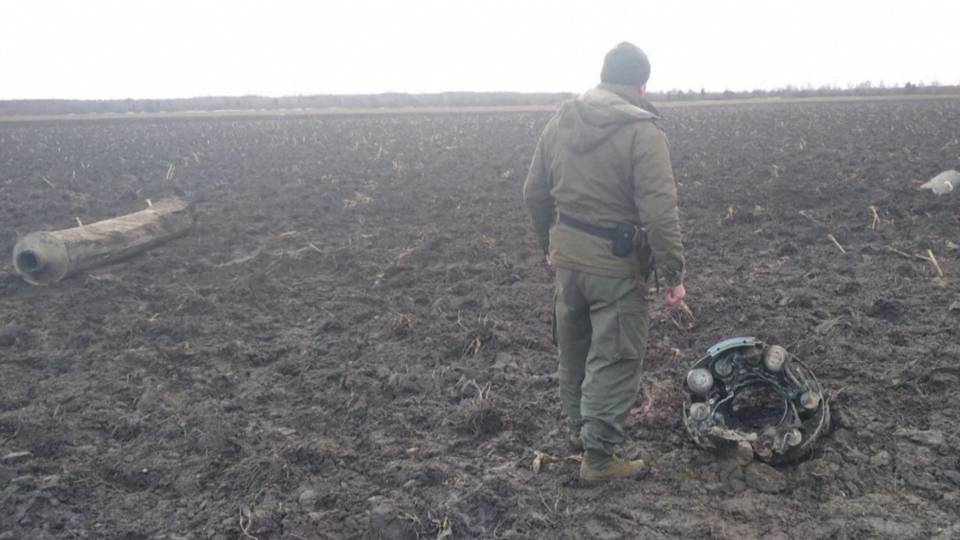 Image Credit: BELTA - BELARUSIAN TELEGRAPH AGENCY
Belarus summoned the Ukrainian ambassador on Thursday and demanded Kyiv carry out a full investigation, after a Ukrainian air defense missile crashed in a field in Belarus. Belarus is a staunch ally of Russia and has allowed its territory to be used as a staging ground for Russian attacks; the incident has heightened fears that Belarus could be drawn into a direct conflict with Ukraine.
Meanwhile, Russian President Vladimir Putin said he expects Chinese President Xi Jinping to visit Moscow in the spring during a video conference today between the two heads of state.
Italy Cracks Down on Mediterranean Rescue Ships
Dec 30, 2022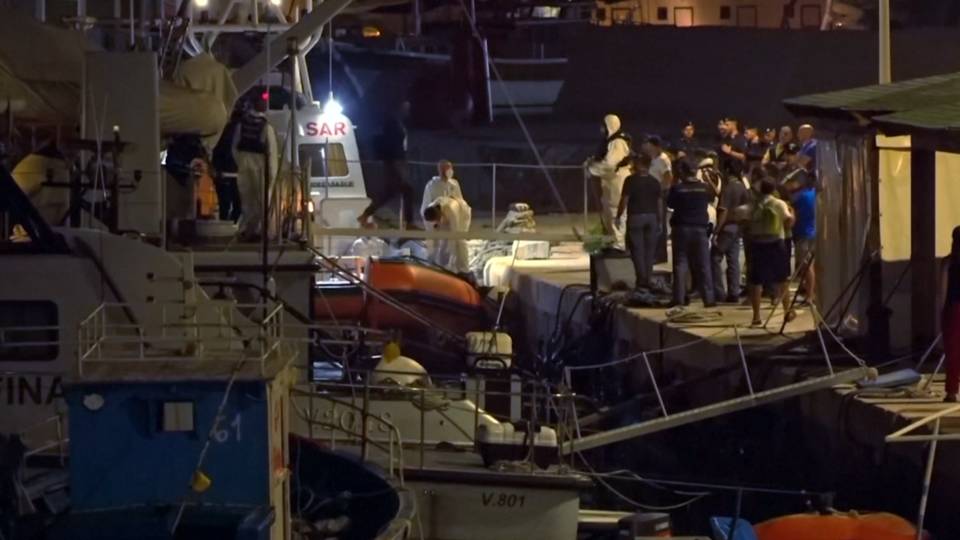 In Italy, the far-right government of Prime Minister Giorgia Meloni is cracking down on charity vessels that rescue asylum seekers at sea. Among other things, a new decree seeks to prevent the ships from carrying out multiple unplanned rescues during a single mission. Charities violating the new rules could be fined and their ships impounded. Over 100,000 asylum seekers have disembarked in Italy over the past year, according to government data.
Lula Makes Forest Defense Government Policy in Brasil
Dec 30, 2022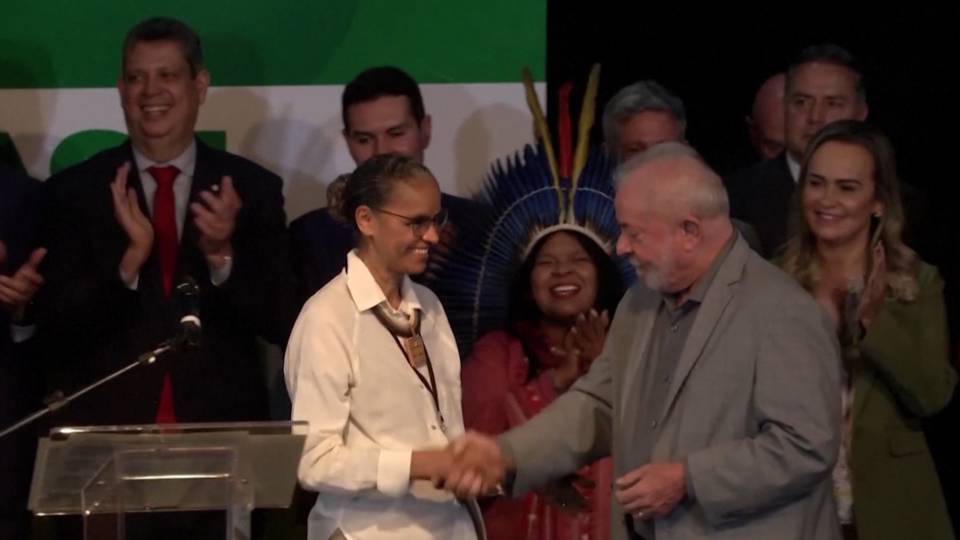 Brazil's President-elect Luiz Inácio Lula da Silva finalized his Cabinet appointments Thursday ahead of his January 1 inauguration. Amazon rainforest defender and Goldman Prize winner Marina Silva was chosen as Brazil's environmental minister. Silva held the post in Lula's previous two terms in office, during which Amazon deforestation slowed significantly. Indigenous land and water defender Sônia Guajajara was named Brazil's first-ever minister for Indigenous peoples. Lula also nominated Black activist, journalist and educator Anielle Franco as Brazil's new minister of racial equality. She's the sister of Marielle Franco, who was a human rights and racial justice activist and member of Rio de Janeiro's City Council, before she was assassinated in 2018.
Ahead of Lula's swearing-in Sunday, the Brazilian Supreme Court temporarily banned registered gun owners from carrying their firearms in the capital Brasília until after the inauguration ceremony. The move comes amid rising concerns of violence from the far right and supporters of defeated President Jair Bolsonaro. Brazilian police on Thursday arrested at least four people and carried out nationwide raids as they investigated an alleged coup attempt led by backers of Bolsonaro who've refused to accept Lula's victory. Bolsonaro has yet to concede.
Brazilian Soccer Icon Pelé, Who Rose to Global Fame in Record-Breaking Career, Dies at 82
Dec 30, 2022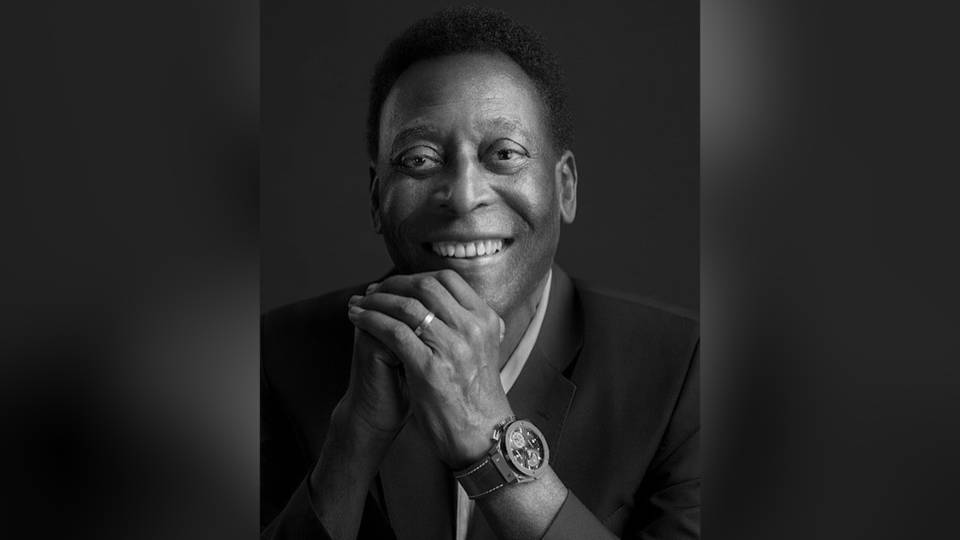 Image Credit: Facebook: Pelé
Brazil has begun three days of mourning over the death of Brazilian soccer legend Pelé, known as the king of football. Pelé died Thursday in São Paulo due to complications from colon cancer and COVID-19. He was 82 years old. Born Edson Arantes do Nascimento, Pelé is the only soccer player to have won three World Cup tournaments, the first in 1958 when Pelé rose to international fame at the age of 17. Brazil declared him a national treasure. Pelé also won 10 league titles with his club team, Santos, and is credited with popularizing soccer in the United States when he played for the New York Cosmos in the 1970s. Pelé was born in the Brazilian state of Minas Gerais in 1940. Brazil's incoming President Luiz Inácio Lula da Silva said on Twitter, "Few Brazilians took the name of our country as far as he did." We'll have more on Pelé's life and legacy after headlines.
New York Opens First Recreational Cannabis Dispensary, Run by Housing Nonprofit
Dec 30, 2022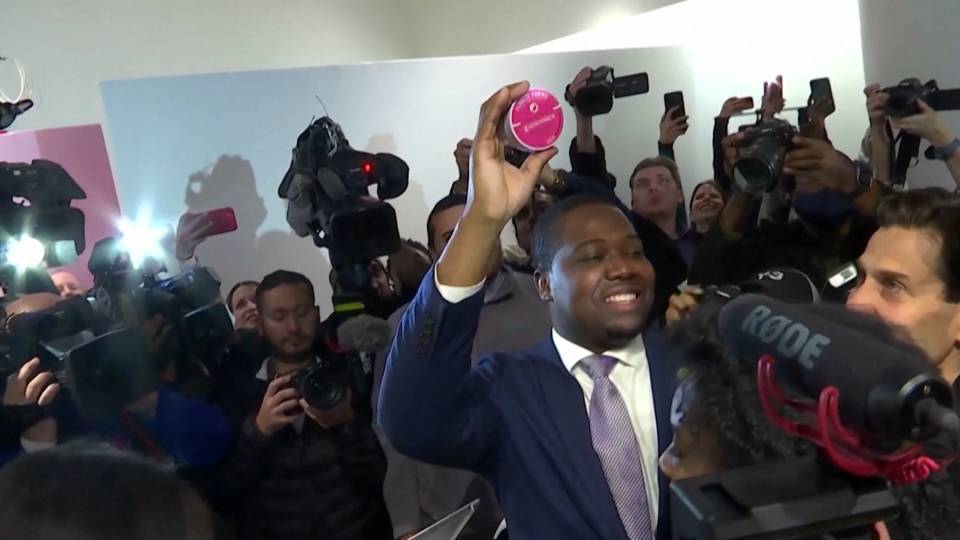 Here in New York, the first legal recreational cannabis dispensary opened its doors to the public on Thursday at 4:20 p.m. The Housing Works Cannabis Company dispensary in Manhattan is run by a nonprofit serving people living with HIV/AIDS, as well as unhoused and formerly incarcerated people. Chris Alexander, the executive director of New York State's newly formed Office of Cannabis Management, was the dispensary's first-ever customer.
Chris Alexander: "One of the key priorities was always, you know, addressing the criminal consequences that exist. It stemmed from marijuana prohibition and its disproportionate enforcement, but also access. Right? And access to a plant that is medicine for so many, particularly in the HIV and AIDS community, as well."

Daily News Digest
Our Daily Digest brings Democracy Now! to your inbox each morning.
Work with Democracy Now!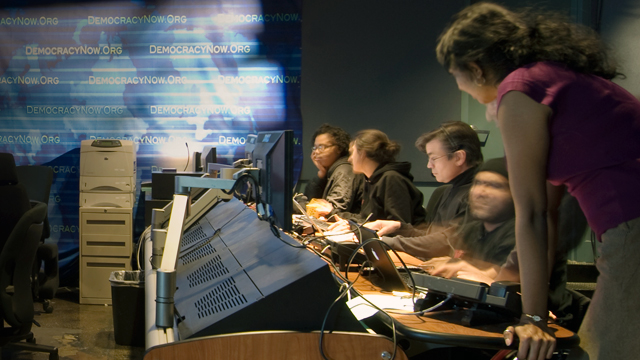 We're hiring a People and Culture Manager and an Associate Digital Editor. Learn more and apply today!