House of Representatives Fails to Elect a Speaker for Third Straight Day
Jan 06, 2023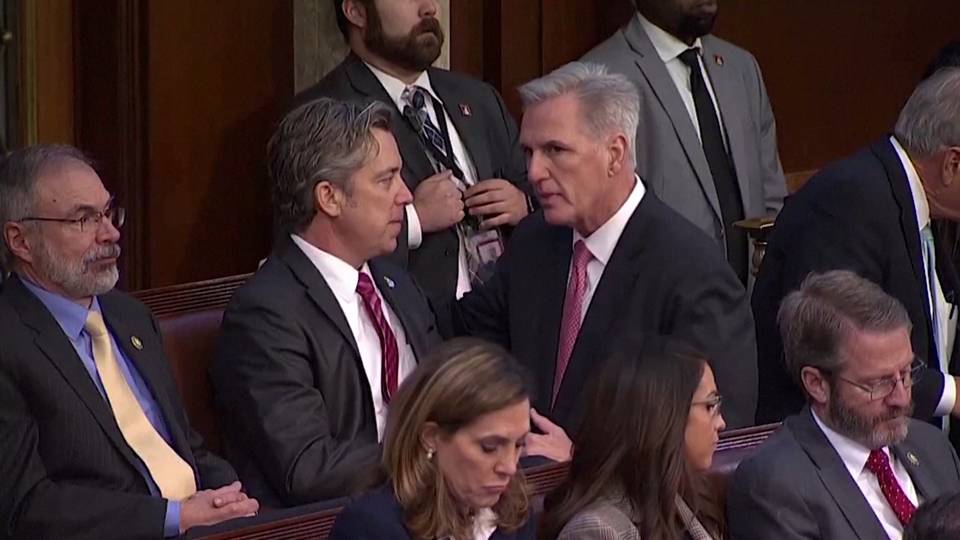 The House of Representatives adjourned for the third consecutive day Thursday evening without electing a speaker, after Republican Leader Kevin McCarthy failed to gain the needed 218 votes after 11 ballots. Twenty far-right Republicans continue to oppose McCarthy, even after he offered them major concessions — though reports emerged late Thursday some holdouts may be on the verge of throwing their support behind McCarthy. All 212 Democrats backed New York Congressmember Hakeem Jeffries at every round of voting over the past three days. Until a speaker is elected, no member of the House of Representatives can be sworn in. We'll have the latest on this story after headlines.
Biden to Award Medals to Democracy Defenders on Anniversary of Jan. 6 Insurrection
Jan 06, 2023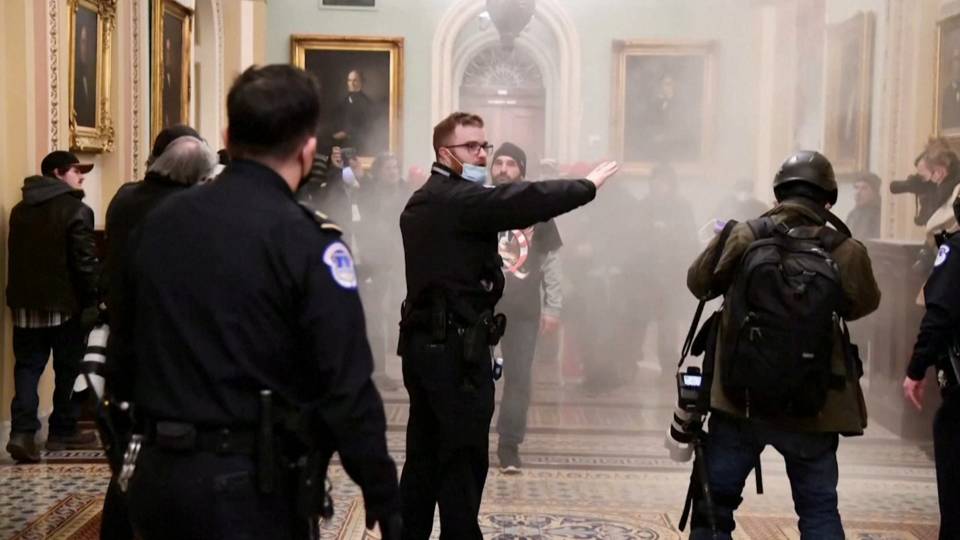 President Biden is delivering a speech today to mark the second anniversary of the deadly January 6 Capitol insurrection. Biden will also award Presidential Citizens Medals to 12 people who responded to the insurrection and Trump's attacks on democracy after the 2020 election — among them, Ruby Freeman and Shaye Moss, a pair of mother-daughter election workers from Georgia who received death threats and torrents of online abuse from Trump supporters. President Trump again attacked them this past week on social media.
Another honoree is former Washington, D.C., police officer Michael Fanone, who was beaten and electrocuted with a Taser by the right-wing mob who attacked the Capitol. Fanone called the experience a "wake-up call" about the dangers of political violence.
Michael Fanone: "People who encouraged and even attended the insurrection are now taking their places as leaders in the new House majority — people like Representative Marjorie Taylor Greene, who said insurrectionists would have won on January 6th if she had been involved, or Representative Matt Gaetz, who encouraged voters to arm themselves at the polls."
Family of Officer Who Died After Jan. 6 Capitol Assault Sues Donald Trump and Rioters
Jan 06, 2023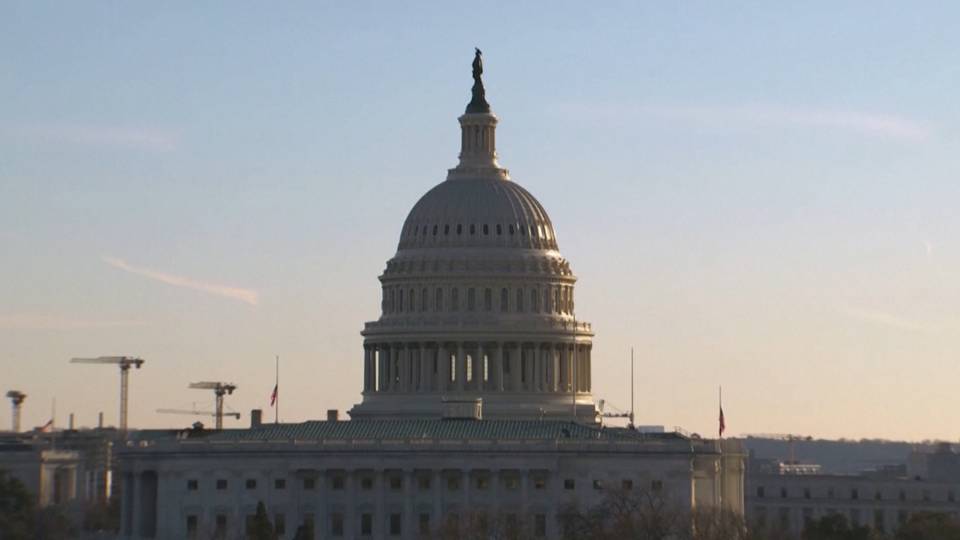 On Thursday, the partner of deceased Capitol Police officer Brian Sicknick, who died one day after responding to the insurrection, sued Donald Trump and two rioters who attacked Sicknick, for his wrongful death. Sicknick died after suffering two strokes; the medical examiner said the events of January 6 "played a role in his condition." We'll have more on the second anniversary of the Capitol insurrection after headlines.
South Carolina Strikes Down Abortion Ban; Idaho Upholds Near-Total Ban 
Jan 06, 2023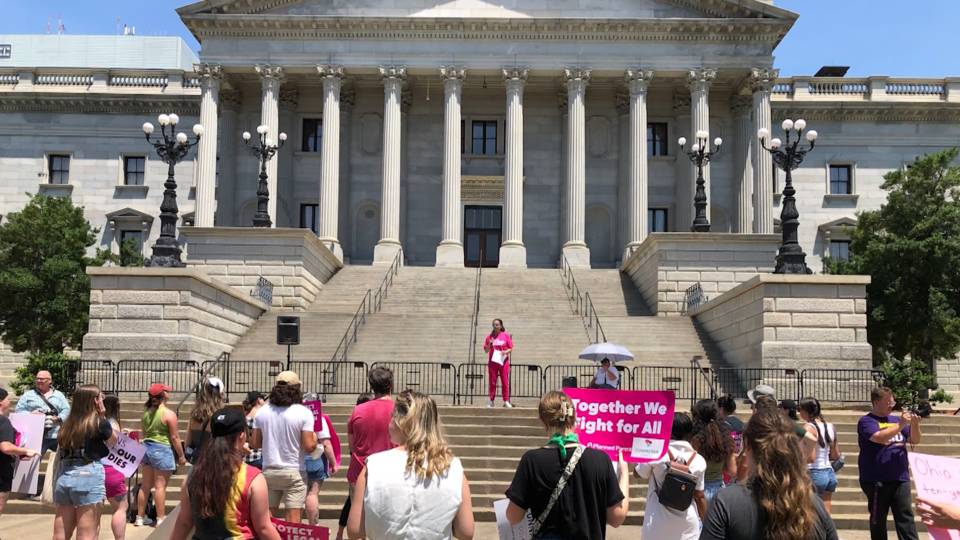 Image Credit: Twitter: @PPSATSC
South Carolina's Supreme Court struck down the state's six-week abortion ban Thursday, ruling it violates South Carolina's Constitution. Meanwhile, Democratic lawmakers in Minnesota have advanced a bill to codify abortion rights in their state, where the procedure is still legal after the U.S. Supreme Court overturned Roe v. Wade in June of last year. But in a blow for reproductive rights, Idaho's Supreme Court upheld a near-total ban on abortion. Idaho's high court also reaffirmed a law allowing some family members of a fetus to sue health workers who provide an abortion, and a law criminalizing health providers who perform the procedure after cardiac activity is detected, which can happen as early as four to six weeks into a pregnancy.
Ukraine Dismisses Russian 36-Hour Truce as U.N. and Turkey Seek Path to End War
Jan 06, 2023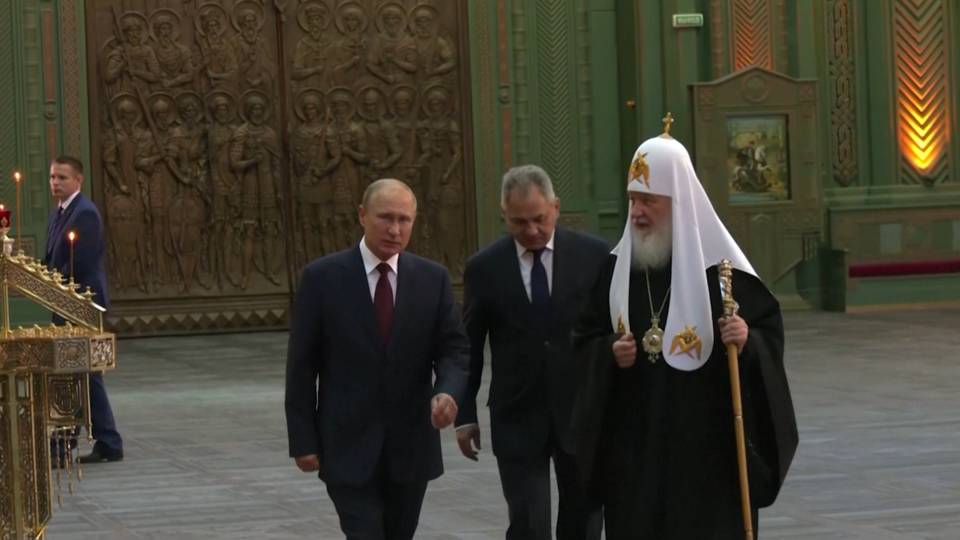 Russian President Vladimir Putin has unilaterally declared a 36-hour ceasefire in Ukraine to mark Russian Orthodox Christmas. Despite the declaration, fighting continued today along the eastern front. In Kyiv, Ukrainian President Volodymyr Zelensky rejected Putin's truce, saying that Russia wants to use Christmas as a pretext to stop Ukrainian advances in the Russian-occupied Donbas region.
President Volodymyr Zelensky: "They now want to use Christmas as a cover, albeit briefly, to stop the advances of our boys in Donbas and bring equipment, ammunition and mobilized troops closer to our positions."
United Nations Secretary-General António Guterres said Thursday he would welcome any truce in Ukraine during Orthodox Christmas, but warned that talks between Moscow and Kyiv to bring the war to a permanent end were not yet possible.
Secretary-General António Guterres: "I think we are still not in a situation where we can see peace in the immediate horizon, peace that we believe will have to come one day, and peace based on the U.N. Charter and international law."
Guterres's remarks came after Turkish President Recep Tayyip Erdogan offered to mediate an end to the war in Ukraine. This week, the U.S., Germany and France announced plans to supply Ukraine with armored combat vehicles including French-made light tanks and U.S.-made Bradley Fighting Vehicles. The 50 Bradleys would be part of a new U.S. military aid package to Ukraine worth nearly $3 billion.
UNSC Calls for Status Quo at Al-Aqsa Mosque After Visit by Far-Right Israeli Minister
Jan 06, 2023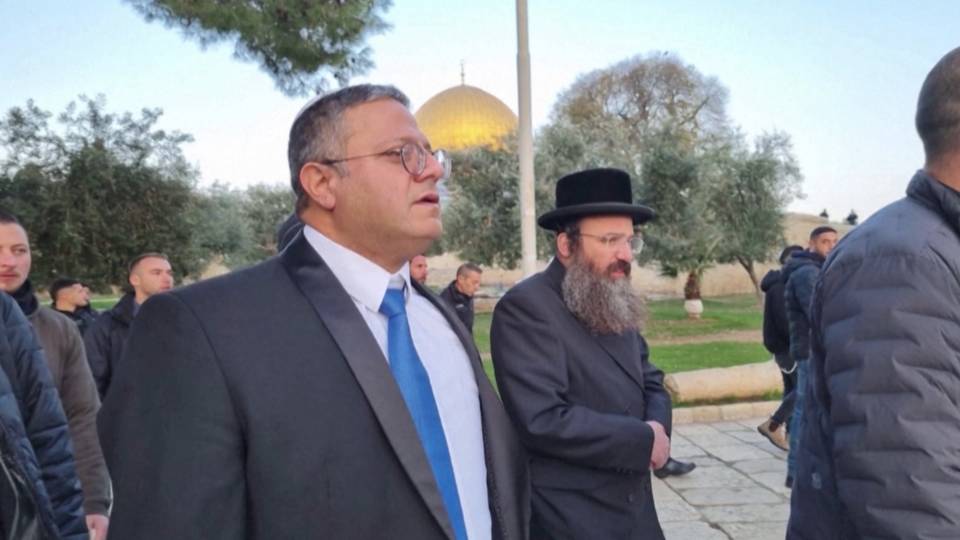 The U.N. Security Council on Thursday called for maintaining the status quo at Jerusalem's Al-Aqsa Mosque, following a highly criticized visit to the site by Israel's new extremist security minister, Itamar Ben-Gvir. But the Security Council did not commit to any action in response to the provocation by Israel. For decades, the Al-Aqsa Mosque has only allowed Muslims to worship at the holy site.
Meanwhile, a new proposal by the freshly installed far-right government coalition led by Benjamin Netanyahu would sharply limit judicial powers by allowing a simple majority of lawmakers to invalidate Supreme Court decisions. 
Israel Frees Palestinian Prisoner Karim Younis After 40 Years
Jan 06, 2023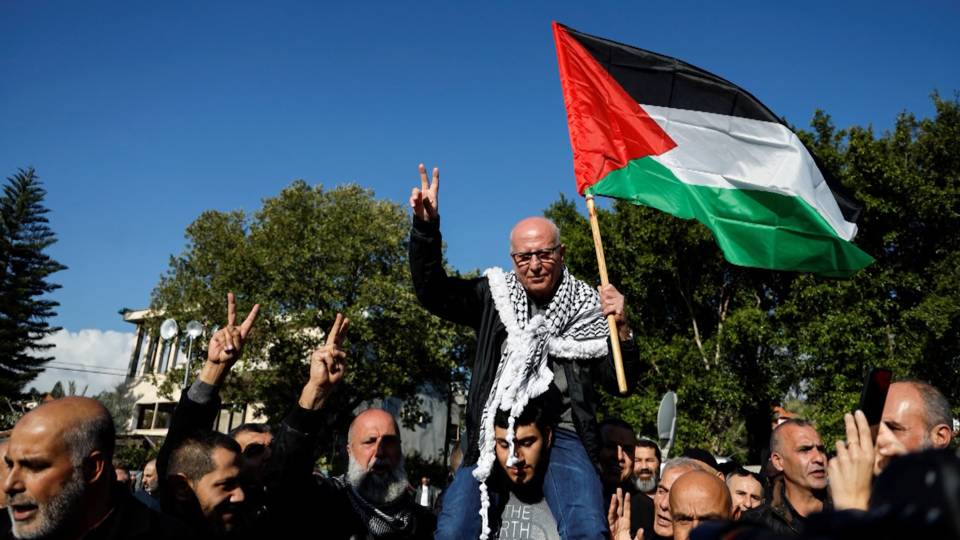 Image Credit: Reuters
The longest-serving Palestinian prisoner in Israel, Karim Younis, was freed Thursday after spending four decades behind bars. Younis was arrested in 1983 over the killing of an Israeli soldier. He was welcomed home in his village of Ara, which is located within Israel. Younis also visited the gravesite of his mother, who died just eight months ago. He spoke upon his release.
Karim Younis: "It is clear for everyone now that the Israeli government, especially the current one, is seeking to subdue our people. They want us to be their slaves. They want us to be nothing, so they can use us always. We say that is not going to happen, and they will not get what they want."
Harvard Rescinds Fellowship to Former HRW Head over Israel Criticism
Jan 06, 2023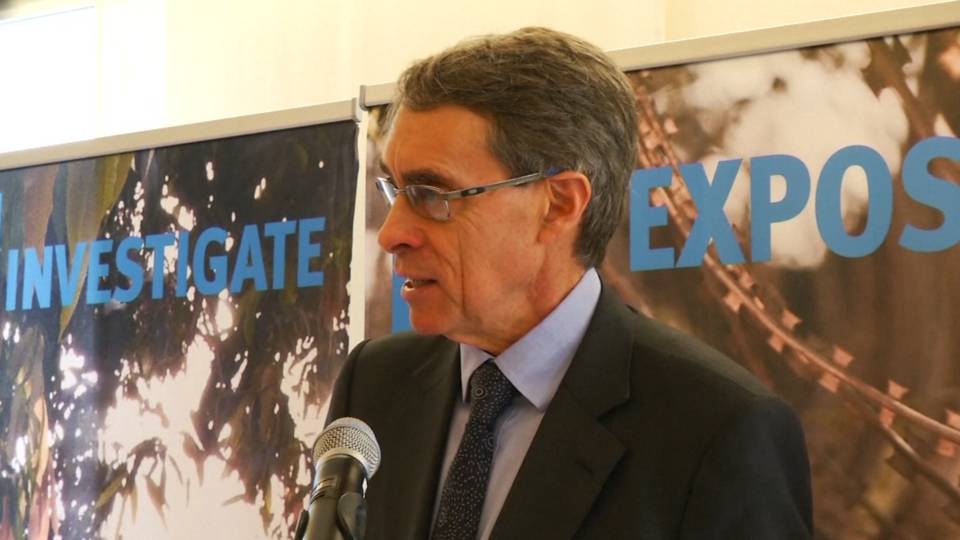 Here in the U.S., The Nation is reporting Harvard's Kennedy School has withdrawn a fellowship from the former head of Human Rights Watch, Kenneth Roth, over Roth's and HRW's condemnation of Israel's rights abuses.
China to Reopen Hong Kong Border as WHO Accuses Beijing of Obscuring COVID's Toll
Jan 06, 2023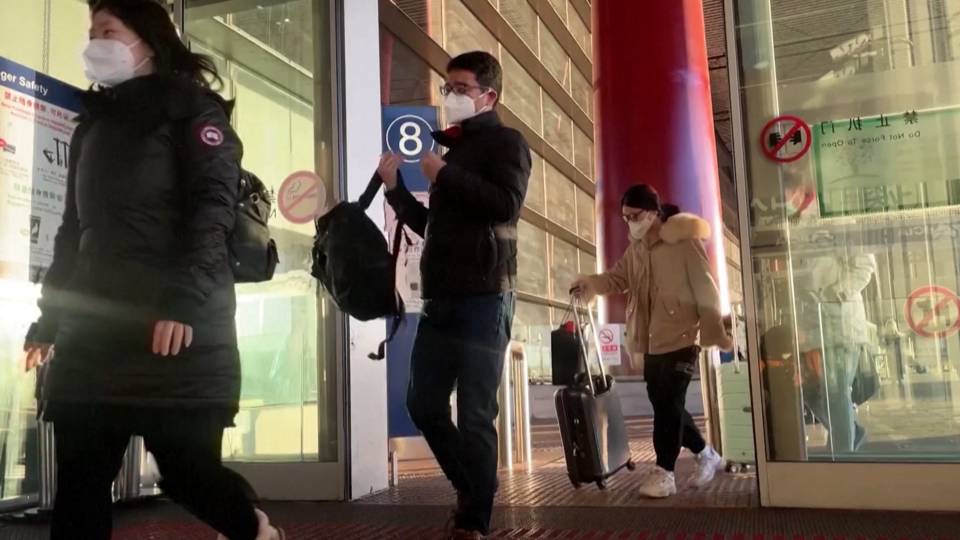 China says it will reopen its border with Hong Kong this weekend, after three years of pandemic restrictions that left the city largely cut off from the Chinese mainland. The reopening comes after the World Health Organization accused China of downplaying the severity of a massive COVID-19 surge that's going largely unreported in China's official statistics. This is the WHO's emergencies director, Mike Ryan.
Dr. Michael Ryan: "We believe that the current numbers being published from China underrepresent the true impact of the disease in terms of hospital admissions, in terms of ICU admissions, and particularly in terms of deaths."
China has been reporting daily COVID deaths in the single digits — even as experts say it's in the midst of a surge that could kill hundreds of thousands of people. Meanwhile, the European Union has urged member nations to require travelers from China to show proof of a recent negative coronavirus test, and suggested governments should expand genomic surveillance at airports for new coronavirus variants. Chinese officials rejected the restrictions as "discriminatory" and politically motivated; they also denied underrepresenting the severity of China's COVID outbreak.
Murder-Suicide in Utah Claims 8 Lives
Jan 06, 2023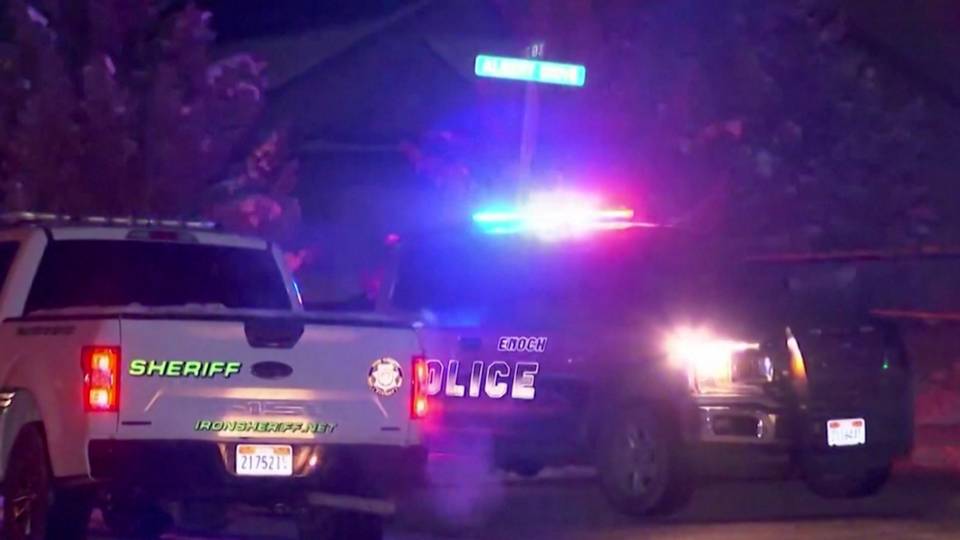 In Utah, eight people were found dead at a home in the town of Enoch Wednesday in an apparent murder-suicide. Authorities say 42-year-old Michael Haight fatally shot his mother-in-law, his wife and their five children before turning the gun on himself. The killings came two weeks after Haight's spouse filed for divorce. According to the Gun Violence Archive, there have already been 12 mass shootings in the United States since the start of the new year.
Uber Drivers Hold 2nd Strike After Company Refuses to Implement Pay Raises in New York
Jan 06, 2023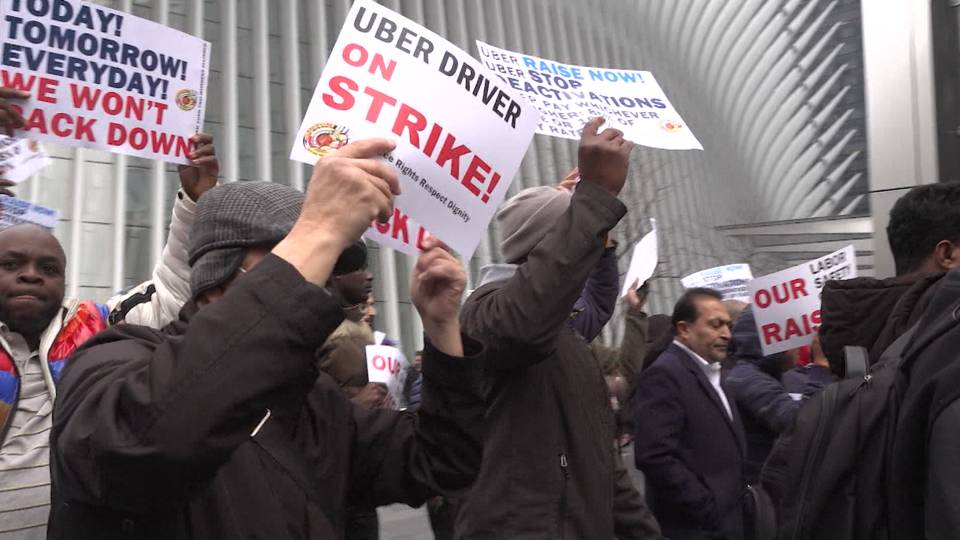 Here in New York, Uber drivers held a one-day strike Thursday as they continue to demand the ride-hailing corporation drop its lawsuit aimed at blocking a pay raise approved by the Taxi and Limousine Commission. It's the second 24-hour-strike by Uber drivers since wage increases failed to go into effect in December. Democracy Now! spoke with Bhairavi Desai, the executive director of the New York Taxi Workers Alliance, at a picket line outside Uber's New York headquarters on Thursday.
Bhairavi Desai: "This was a raise that was in the hands of the drivers. The City of New York voted on it after almost a year of public hearings. Uber, in the middle of the night, snatched this raise out of the drivers' hands to put it in their own pockets. Meanwhile, in the same lawsuit Uber has filed to stop this raise for the drivers, they've admitted that they've been charging the public in New York City 48% more since 2019. You know, the only ones that haven't gotten this increase are the drivers, and they're the ones that really desperately need it."