Judge Blocks Proposed Petrochemical Plant in Louisiana's "Cancer Alley"
Sep 16, 2022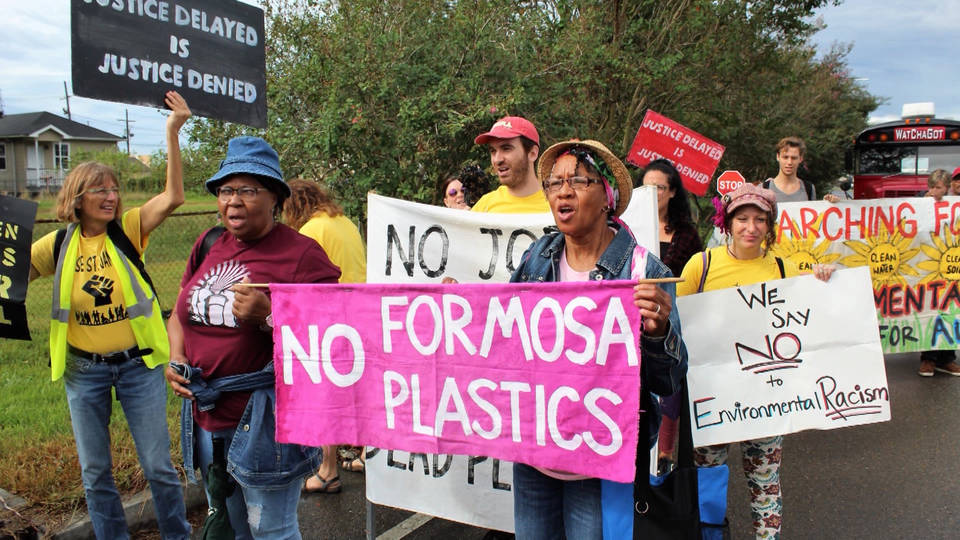 Image Credit: Louisiana Bucket Brigade
A court in Louisiana has revoked air permits for a massive petrochemical complex in a region of the state known as "Cancer Alley" for its large number of polluting industries. The defeat of Formosa Plastics Corporation's proposed $9.4 billion plant is a major victory for local environmental justice groups, including the Louisiana Bucket Brigade and RISE St. James, who have spent years fighting the project.  Louisiana
Federal Court Rules Enbridge Trespassed on Indigenous Land to Build Line 5 Pipeline
Sep 16, 2022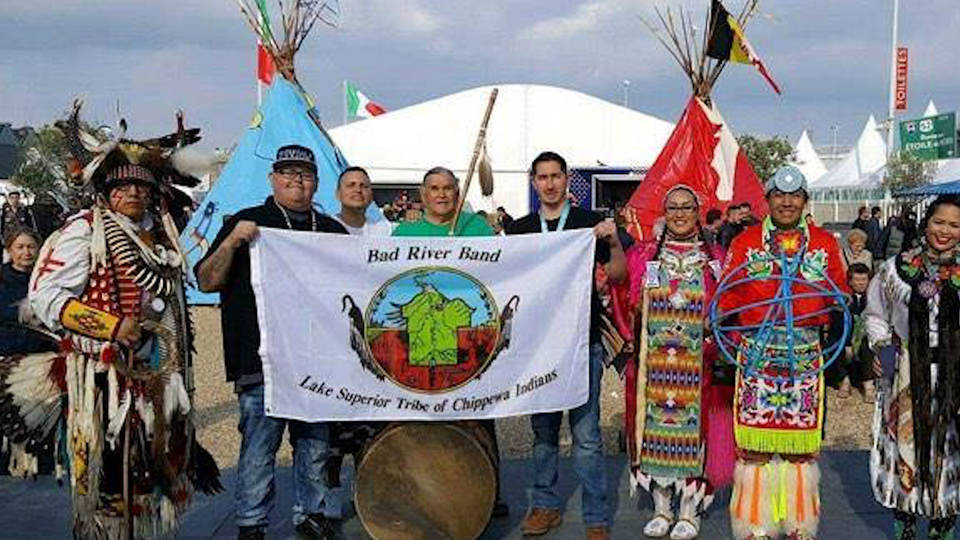 Image Credit: Facebook: Bad River Band of Lake Superior Chippewa
In Wisconsin, a federal judge has ruled in favor of an Indigenous tribe on the south shore of Lake Superior after it challenged construction of Enbridge's Line 5 pipeline. Judge William Conley found the Bad River Band of the Lake Superior Tribe of Chippewa Indians acted within its rights when it revoked permission in 2013 for the pipeline to cross tribal territory. The judge ruled the company is trespassing and must pay damages.  Indigenous 
Boil Water Advisory Lifted for Jackson, Miss., After Nearly 7 Weeks
Sep 16, 2022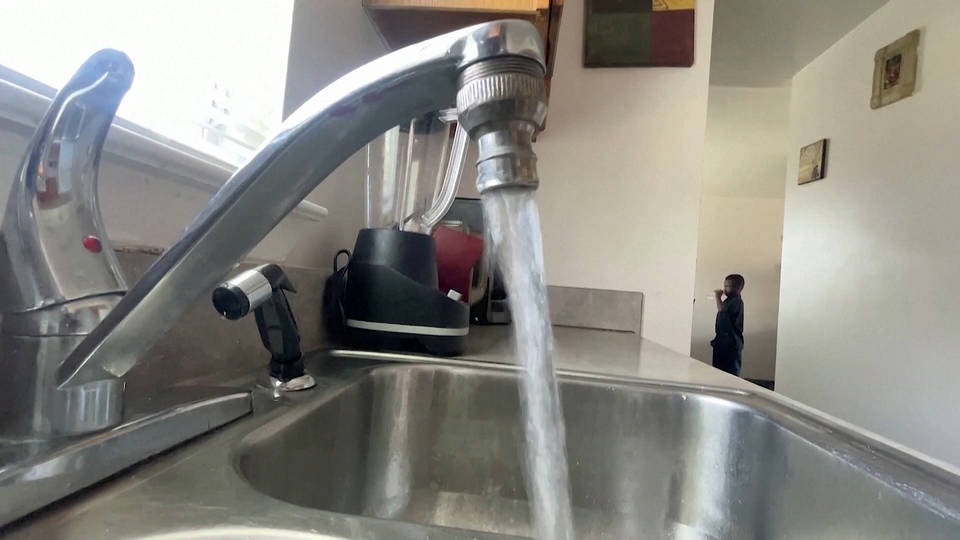 Mississippi has lifted a "boil water" advisory for Jackson, 40 days after the state's Department of Health reported the city's water supply was unsafe to drink. The problem was compounded in August, when torrential rains caused the Pearl River to overtop its banks, flooding Jackson's main water treatment plant. Republican Governor Tate Reeves said Thursday tap water in Mississippi's capital city is now safe to drink, though he admitted the system is "still imperfect." The head of Mississippi's chapter of the American Academy of Pediatrics warns Jackson-area caregivers preparing baby formula should continue to use bottled water because infants remain at risk of heavy metals or other toxins in the water supply.  Mississippi 
Patagonia Founder Gives Away $3 Billion Company to Fight Climate Crisis
Sep 16, 2022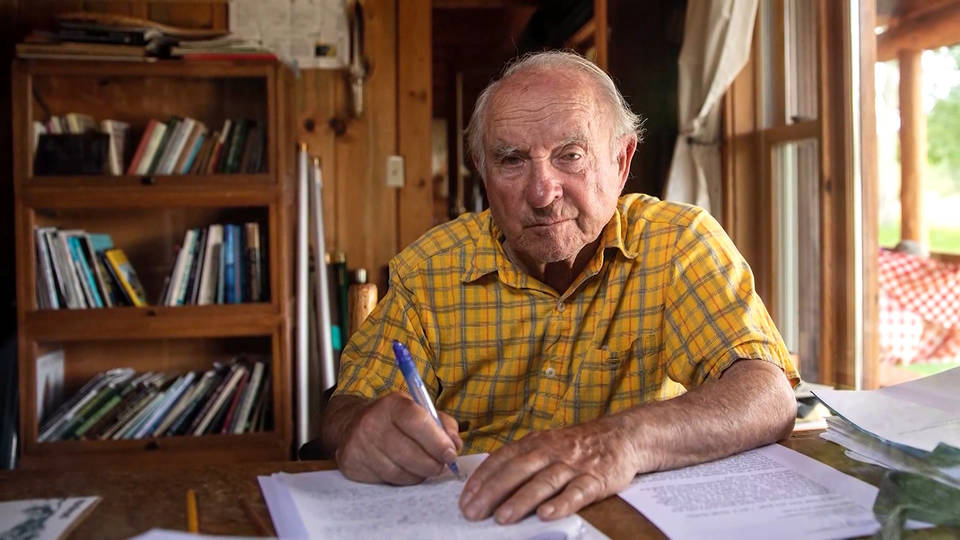 The billionaire founder of Patagonia has given the outdoor apparel company away to a specially designed trust and a nonprofit that will use all revenue to combat the climate crisis and protect the environment. Yvon Chouinard founded Patagonia nearly 50 years ago. The company is valued at about $3 billion. In an interview with The New York Times, Chouinard said, "Instead of extracting value from nature and transforming it into wealth for investors, we'll use the wealth Patagonia creates to protect the source of all wealth."  Climate Crisis  Corporate Power
WHO Says End of Coronavirus Pandemic "Is in Sight" as Deaths Fall to Lowest Rate Since 2020
Sep 16, 2022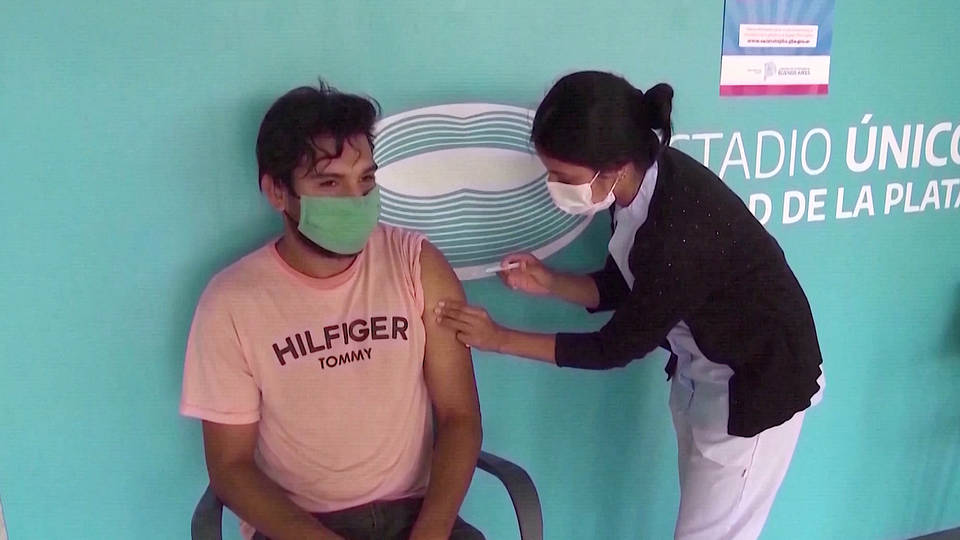 The World Health Organization has given its most upbeat assessment on COVID-19 since declaring the disease an international emergency in January of 2020. WHO Director-General Tedros Adhanom Ghebreyesus said Wednesday the number of newly reported infections has dropped dramatically.
Tedros Adhanom Ghebreyesus: "Last week, the number of weekly reported deaths from COVID-19 was the lowest since March 2020. We have never been in a better position to end the pandemic. We are not there yet, but the end is in sight."
This week the number of global confirmed COVID-19 deaths topped 6.5 million. But the WHO reports the number of excess deaths during the first two years of the pandemic totaled nearly 15 million.  Coronavirus 
Federal Judge Names Special Master and Orders DOJ to Delay Review of Documents Held by Trump
Sep 16, 2022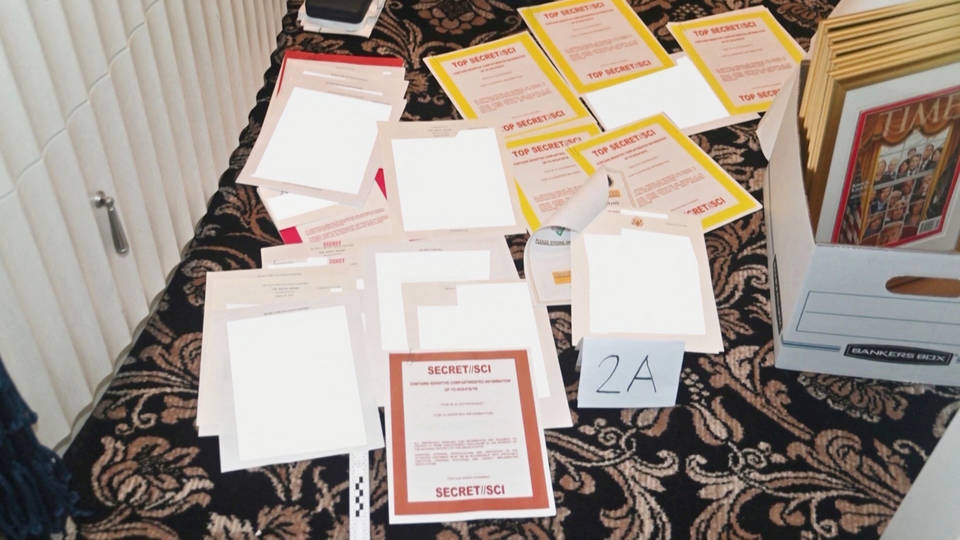 A federal judge has rejected a request by the Justice Department to resume its investigation into documents seized by the FBI from Donald Trump's Mar-a-Lago estate in Florida. On Thursday, U.S. District Judge Aileen Cannon upheld her earlier ruling which bars the Justice Department from further examining the documents — many of which are marked "Top Secret" — until a "special master" has a chance to review more than 11,000 pages. She also formally named retired federal Judge Raymond J. Dearie to the position. The ruling will add lengthy delays to the Justice Department's criminal probe into Trump's mishandling of government records. Judge Cannon was nominated to the federal bench in 2020 by then-President Trump.
Senate Democrats Won't Hold Vote on Congressional Stock Trading Ban Before Midterm Elections
Sep 16, 2022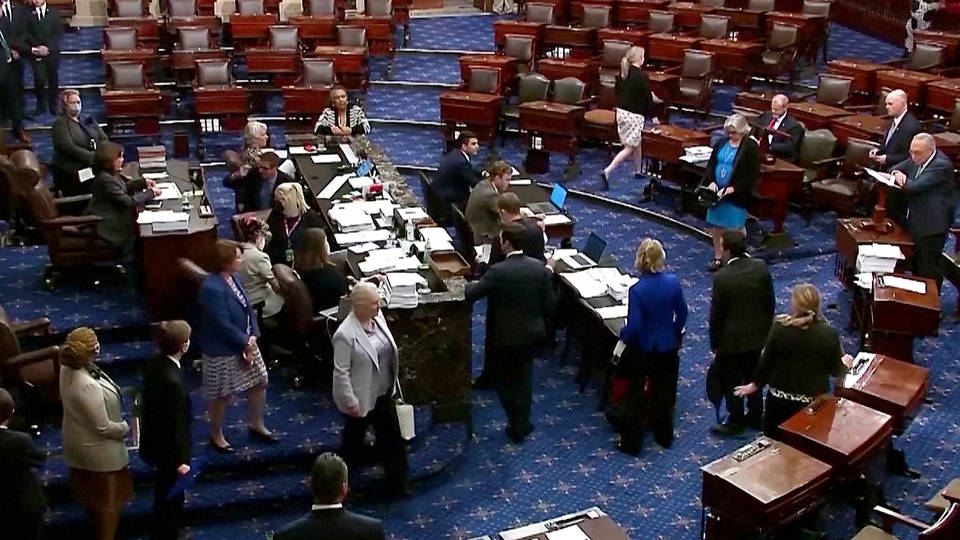 Senate Democrats have once again delayed debate on a bill to ban lawmakers and their families from trading stocks. On Thursday, Oregon Democratic Senator Jeff Merkley told Business Insider that any vote on the congressional stock trading ban will have to wait until after November's midterm elections. Massachusetts Democrat Elizabeth Warren responded, "Every day that we delay on passing meaningful restrictions on stock trading among members of Congress is a day that further erodes the credibility of this body." Ethics watchdog Walter Shaub of the Project on Government Oversight accused Senator Merkley of "slow-walking" the legislation until the Senate's calendar ran out. This week The New York Times reported at least 97 current lawmakers — or their close family members — have bought or sold stocks or other investments that intersected with their legislative committee work. Senate   Corporate Power  Democratic Party
El Salvador President Nayib Bukele Says He'll Seek Reelection Despite Prohibition
Sep 16, 2022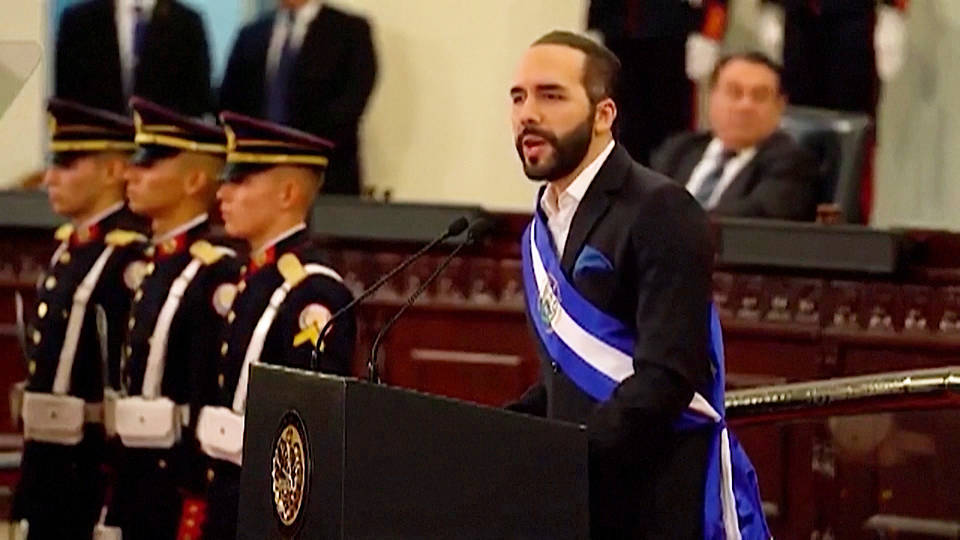 El Salvador's President Nayib Bukele announced Thursday he will seek reelection despite the Salvadoran Constitution's ban on consecutive presidential terms. The Salvadoran Constitution limits each term to five years. Bukele's announcement came one year after he and allies appointed new judges to the Salvadoran Supreme Court in an effort to allow Bukele's illegal reelection efforts. Bukele's government has been accused of severe human rights violations, including the arbitrary detention and torture of people accused of being in gangs. His term is set to end in 2024. El Salvador
Mexico Arrests Retired General over 2014 Disappearance of 43 Ayotzinapa Students
Sep 16, 2022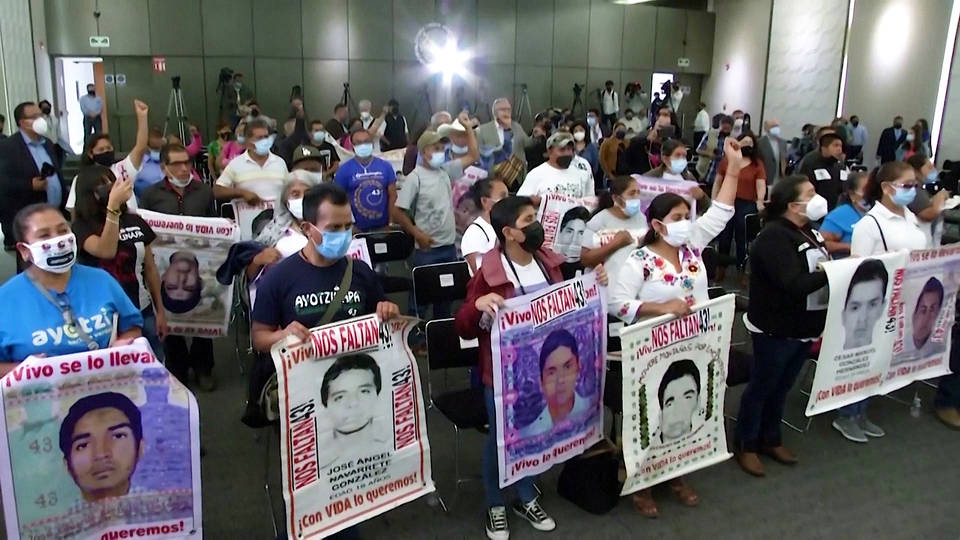 In Mexico, a retired general and at least two other members of the military were arrested Thursday in connection to the 2014 disappearance of 43 students from Ayotzinapa. Retired army general José Rodríguez Pérez was the commander of the military base in Iguala, Guerrero, when the students were ambushed and kidnapped. Last month, a truth commission established by Mexican President Andrés Manuel López Obrador confirmed the military's involvement in the crime and said their disappearance was a "crime of the state." Mexico's former attorney general, Jesús Murillo Karam, who served under former President Enrique Peña Nieto, was also arrested in August.  Mexico