Peru: Thousands Converge in Lima to Demand Resignation of Dina Boluarte
Jan 18, 2023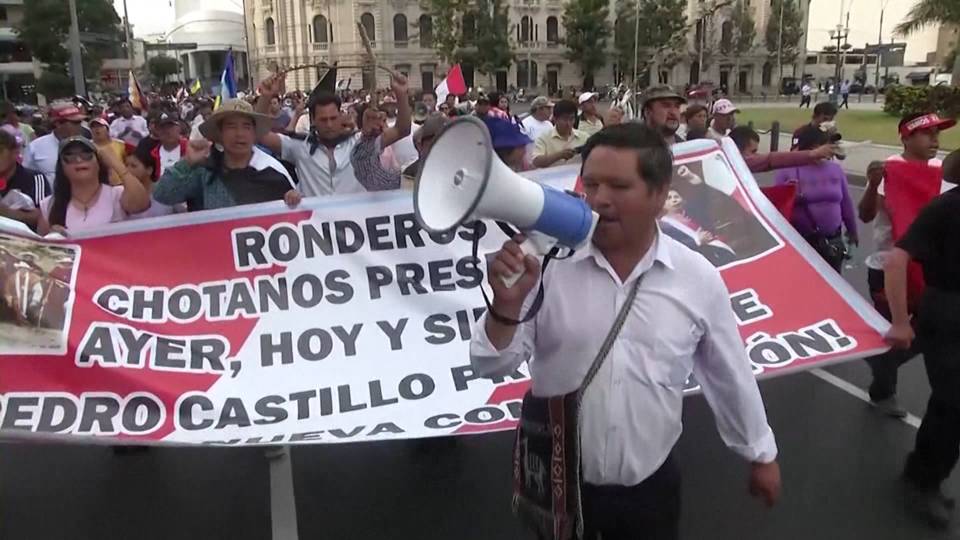 Thousands of Peruvians from rural areas are gathering in the capital of Lima to demand the resignation of President Dina Boluarte, who took power last month after the ouster and arrest of leftist President Pedro Castillo. The protests are being led by Indigenous, peasant and trade union groups opposed to the December coup. At least 50 protesters have been killed since Castillo's ouster. On Tuesday, police in Lima fired tear gas at demonstrators, who vowed to remain in the streets.
Yorbin Herrera: "We are from Chota, Cajamarca. We have come to Lima to defend our country, considering that we are under a dictatorial government, a militarist government, which has stained our country with blood."
Greta Thunberg Detained for Second Time in Germany at Coal Mine Protest
Jan 18, 2023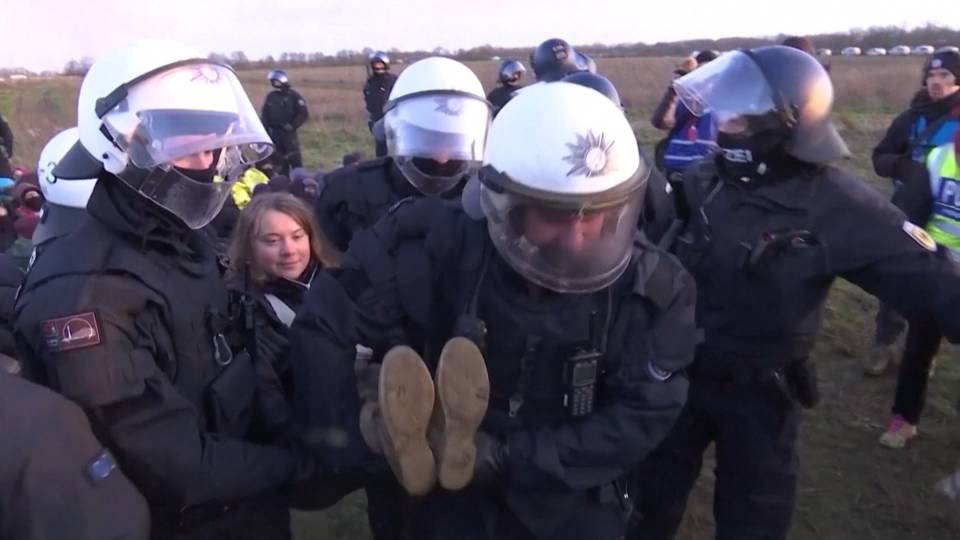 Climate protests are continuing in Germany over the expansion of an open-pit coal mine in the village of Lützerath in western Germany. On Tuesday, police detained Swedish climate activist Greta Thunberg for the second time this week. Three officers dressed in riot gear were seen carrying her away after she joined other activists attempting to block the front of the coal mine. Thunberg tweeted earlier today, "Climate protection is not a crime."
Amnesty Seeks Investigation After Jailed Dissident Dies in Equatorial Guinea
Jan 18, 2023
Amnesty International is calling for an investigation into the death of a prominent imprisoned dissident in the oil-rich West African nation of Equatorial Guinea. The 51-year-old Julio Obama Mefuman, who is also a citizen of Spain, had been serving a 60-year-jail sentence. In 2017, he and another dissident had been kidnapped in South Sudan and brought to Equatorial Guinea to be imprisoned. Just two weeks ago, Spain announced it would investigate the circumstances of how the men were seized. Equatorial Guinea has been led by the U.S.-backed dictator Teodoro Obiang Nguema Mbasogo since 1979. He is the longest-serving president in the world.
Justice Department Won't Seek Death Penalty for Texas Gunman in Walmart Mass Shooting
Jan 18, 2023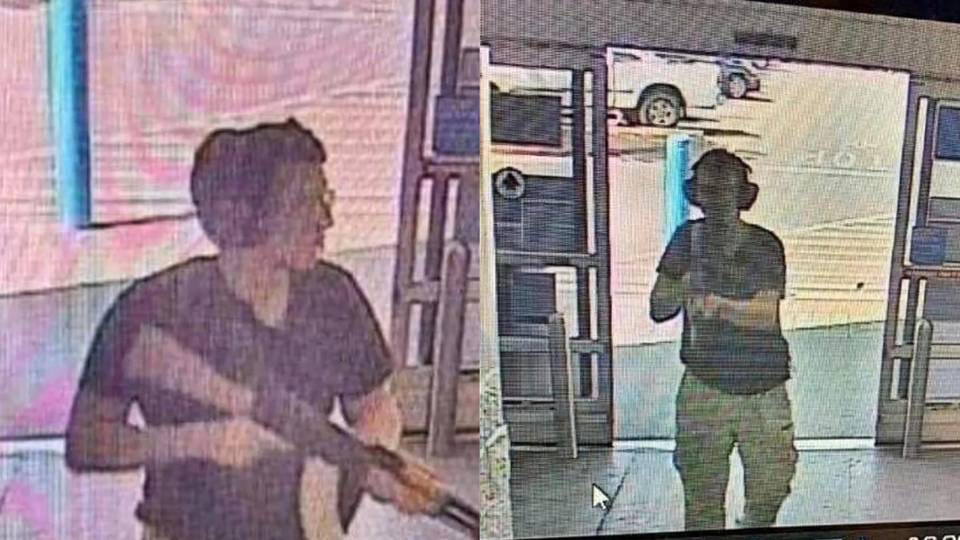 Back in the United States, the Justice Department has decided it won't seek the death penalty for the Texas man accused of shooting dead 23 people — mostly Latinos — at a Walmart in El Paso, Texas, in 2019. It was one of the deadliest attacks on Latinos in U.S. history. The shooter, Patrick Crusius, admitted to targeting Latinos in the attack. He could still face the death penalty if convicted on state charges in Texas.
Faculty at University of Illinois Chicago Launch Strike
Jan 18, 2023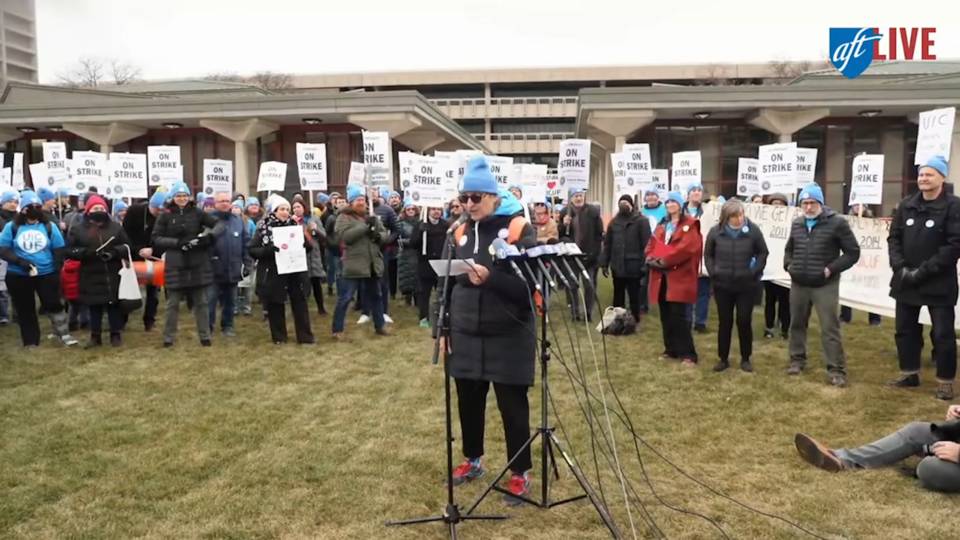 Image Credit: American Federation of Teachers
Hundreds of faculty at the University of Illinois Chicago launched an indefinite strike Tuesday after failed contract negotiations. Their demands include fair wages that reflect historic inflation, mental health support and learning disability assessments for students. This is Aaron Krall, a senior English lecturer, speaking at TuesdayUkrU's rally.
Aaron Krall: "We're also out here fighting for job security for nontenure-system faculty. We have seen universities around this country relying on contingent labor as the state retreats from the financing of higher education. Is that right?"
Crowd: "No!"
Aaron Krall: "Is higher education a public good?"
Crowd: "Yes!"