New York Democrats Narrowly Reject Nominee for Top Judge in Win for Progressives
Jan 19, 2023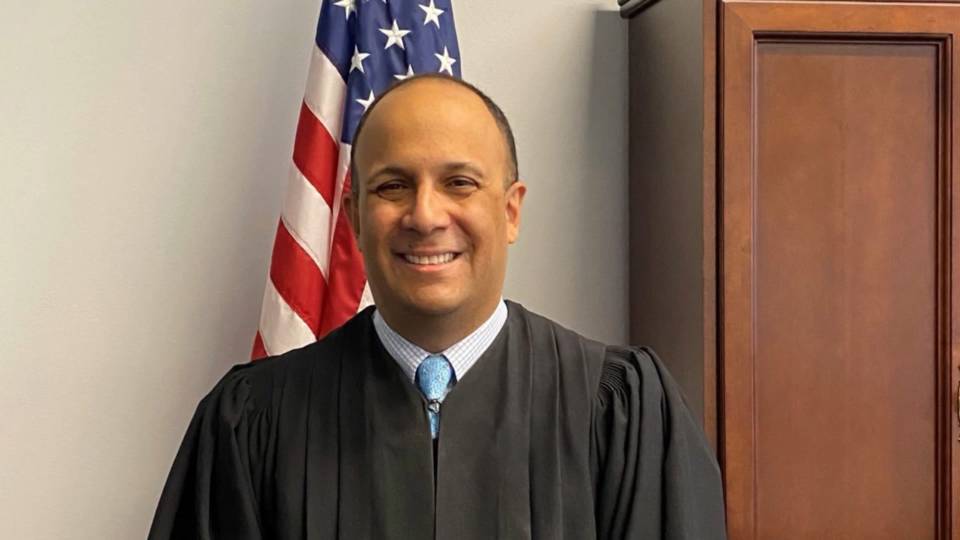 In a remarkable victory for progressive activists, New York's Democrat-controlled Senate Judiciary Committee has rejected Democratic Governor Kathy Hochul's nominee to become the top judge in New York state. In an unprecedented move, the committee voted 10 to 9 to oppose the nomination of Hector LaSalle, who is the first Latinx judge ever picked to head the New York Court of Appeals. Numerous unions, as well as civil rights, immigrant rights and reproductive rights groups, had opposed LaSalle's nomination, citing what they described as his past anti-labor and anti-abortion rulings. LaSalle's backers included House Minority Leader Hakeem Jeffries.
Indianapolis Police Murder of Herman Whitfield III Ruled Homicide By Coroner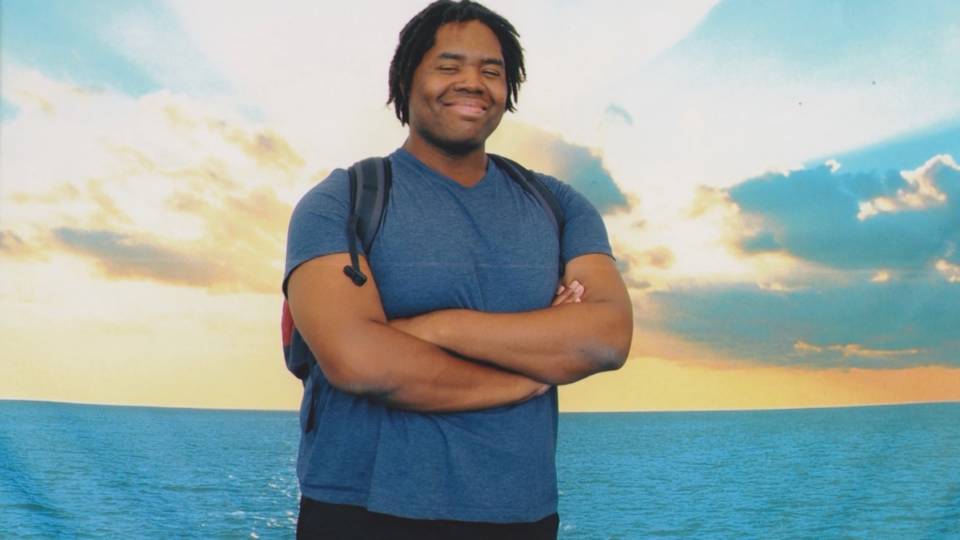 In Indiana, lawyers for the family of Herman Whitfield III have released body-camera videos from the night Whitfield was killed in his parents' home by Indianapolis police officers. Whitfield was an award-winning African American piano virtuoso who would have turned 40 years old last October. Early on April 25 of last year, Whitfield's parents called 911 to ask for help as their son experienced a mental health crisis. Six armed police officers responded to the call. Whitfield family lawyer Richard Waples told Democracy Now! the videos show officers failed to call an ambulance and did not bring in mental health professionals as the family requested. Instead they responded with deadly force.
Richard Waples: "They tased him. Then they got on top of him and cuffed him up and kept him prone down, even though he was crying out he couldn't breathe. All this was captured on the bodycam videos, which the police then would not let us have."
The Marion County Coroner's Office later determined the cause of Whitfield's death was homicide. The city of Indianapolis and its police department fought for months to block a judge's order that raw videos of Whitfield's killing be made public. Herman Whitfield's mother, Gladys Whitfield, told Democracy Now! that Indianapolis police instead released a highly edited and narrated video which didn't show the whole story.
Gladys Whitfield: "In my opinion, the police department has been anything but transparent concerning the circumstances of our son's killing. And in my opinion, IMPD has taken every opportunity to obscure the facts and present a distorted view of what happened."
Whitfield's family has filed a wrongful death lawsuit against the city of Indianapolis and the six officers who responded to the 911 call.
SWAT Team Fatally Shoots Man at Site of Protest Against "Cop City" Police Training Center
Jan 19, 2023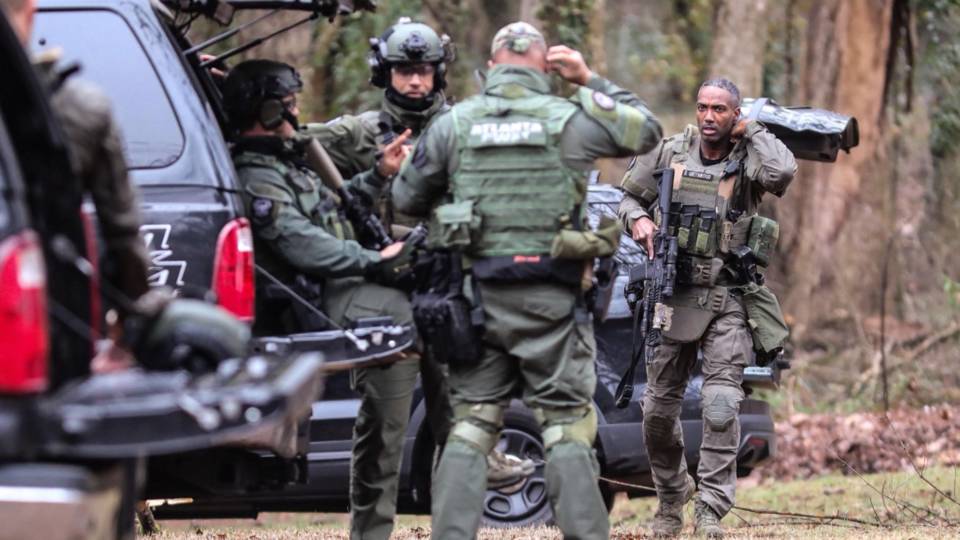 In Atlanta, Georgia, protests against a planned police training center known as Cop City escalated Wednesday, when police say they shot and killed a man who was part of the demonstrations. Police said they were conducting a major clearing of protesters who had occupied a wooded area outside the center when they were fired on, claiming they fired back after an officer was wounded by gunfire. Hundreds gathered at a vigil Wednesday night to mourn the protester's death — where they disputed the police account. Longtime Atlanta activist Kamau Franklin tweeted, "We need an independent investigation on the killing of this protester. Why are SWAT teams in the forest w/ Georgia State troopers clearing a forest." Six protesters were arrested Wednesday and charged with domestic terrorism.
Jacinda Ardern Will Not Seek Reelection as New Zealand's Prime Minister
Jan 19, 2023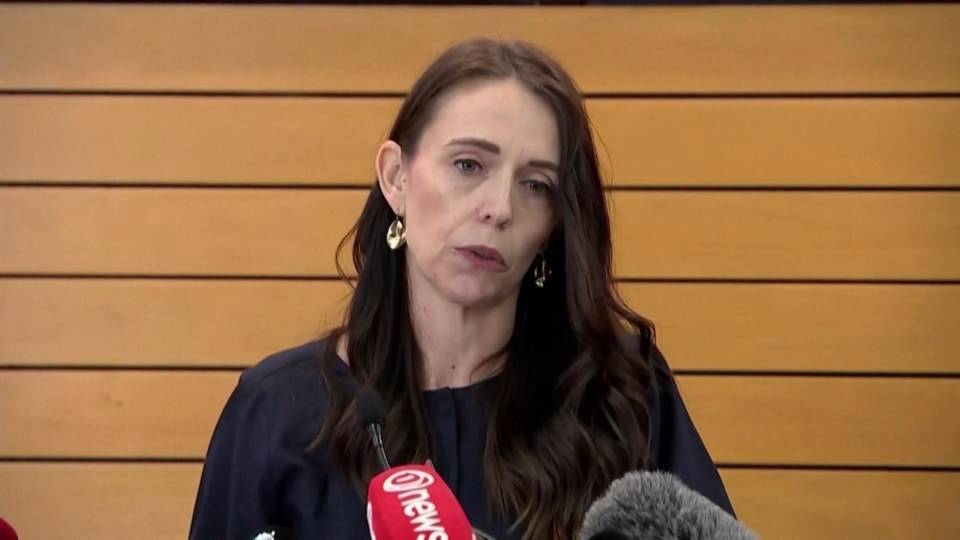 New Zealand Prime Minister Jacinda Ardern has announced she will not seek reelection and will step down next month after more than five years in office.
Prime Minister Jacinda Ardern: "I know what this job takes, and I know that I no longer have enough in the tank to do it justice. It's that simple."
Ardern drew international praise for her handling of the COVID-19 pandemic, after her government stamped out the coronavirus for months until vaccines became widely available. She also drew praise for her compassionate response to a white supremacist attack in 2019 that killed 51 people at two mosques in the city of Christchurch. Shortly after those attacks, Ardern led a successful campaign to ban military-style semiautomatic and assault rifles.