Prominent Cameroonian Journalist Martinez Zogo Found Murdered
Jan 25, 2023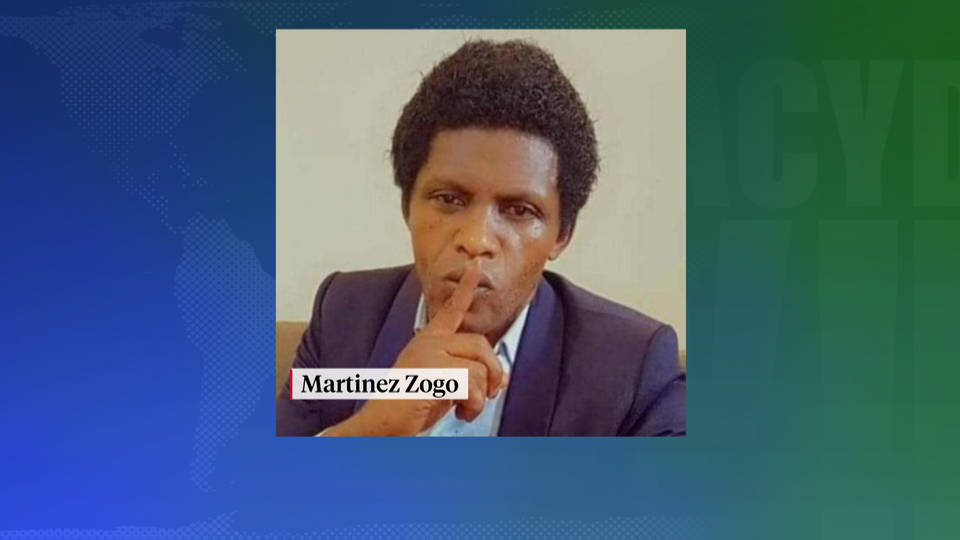 In Cameroon, well-known journalist Martinez Zogo was found dead near the capital Yaounde Sunday, five days after he was kidnapped. Zogo was the director of the radio station Amplitude FM and frequently reported on corruption. Reporters Without Borders said he recently discussed a case of embezzlement involving a media outlet with government connections. Press freedom groups are calling for an impartial investigation and accountability for Zogo's murder.
Florida Rejects New African American Studies Course; Manatee County Teachers Cover Books After New Ban
Jan 25, 2023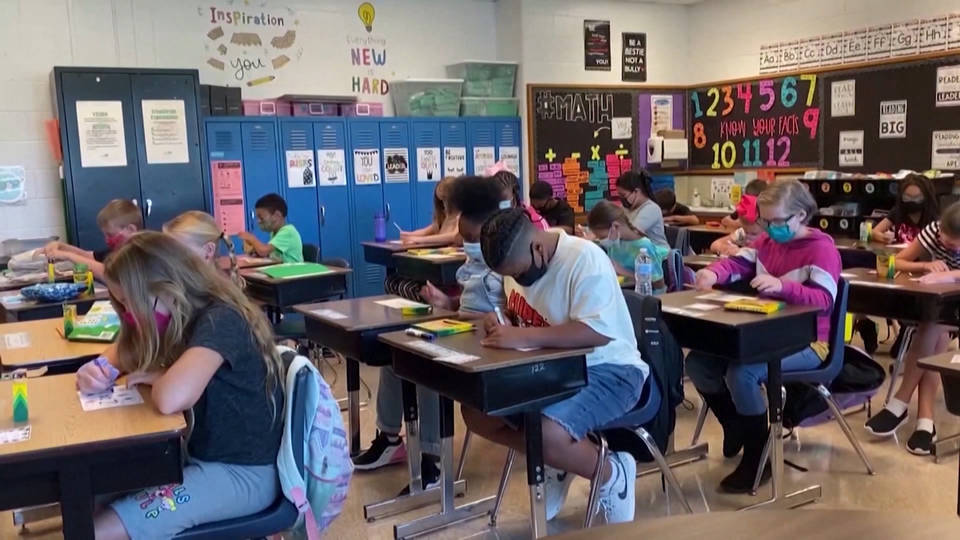 In Florida, racial justice advocates and educators have vowed to fight the blocking of a proposed new advanced placement course on African American studies. Republican Governor Ron DeSantis on Monday said he supports Florida's Education Department after it claimed the class violated state law and pushed a "political agenda" by teaching high school students about the Black Lives Matter movement, Black queer studies, slavery and reparations, and other topics centering Black historical figures and events.
Meanwhile, teachers in Manatee County, Florida, have taken to covering up or removing books from their class libraries after a new law prohibiting classroom material that hasn't been vetted and approved by so-called certified media specialists went into effect. Teachers found in violation of these guidelines face felony charges.
Classified Documents Found at Mike Pence's Home
Jan 25, 2023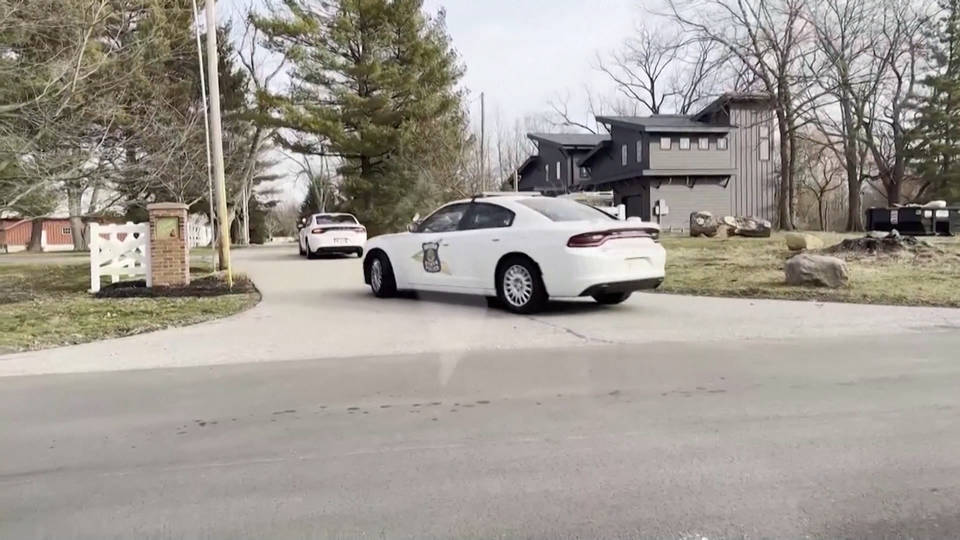 A lawyer for Mike Pence said a small number of classified documents were found at the former vice president's Indiana home and were handed over to the FBI. The lawyer says Pence requested a review of materials at his house following news of classified documents being uncovered at President Biden's residence and former office.
DOJ Sues Google in Bid to Break Up Digital Advertising Monopoly
Jan 25, 2023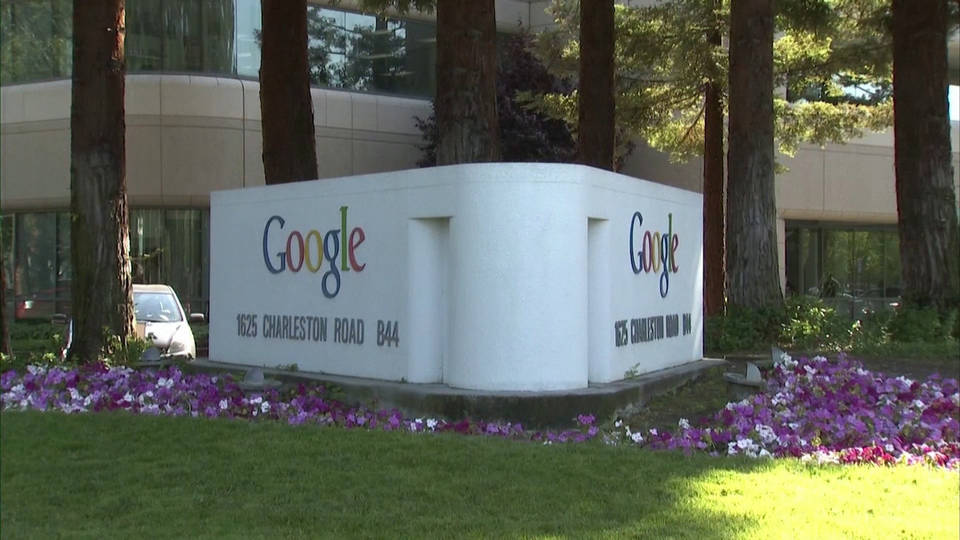 The Justice Department and eight states have filed an antitrust lawsuit against Google for using its monopoly power to quash competition in the digital advertising industry. This is Attorney General Merrick Garland.
Attorney General Merrick Garland: "Google controls the technology used by nearly every major website publisher to offer advertising space for sale. Second, Google controls the leading tool used by advertisers to buy that advertising space. And third, Google controls the largest ad exchange that matches publishers and advertisers together each time that ad space is sold. As a result of this scheme, website creators earn less, and advertisers pay more."
Bipartisan Senators Blast Live Nation for Squeezing Out Competition in Live Event Market
Jan 25, 2023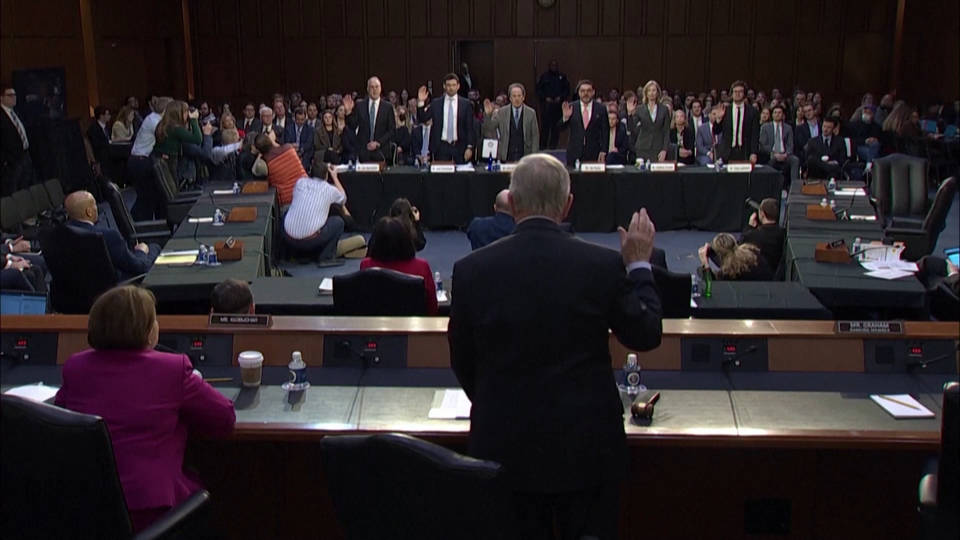 Senators on the Judiciary Committee grilled the president and CFO of Live Nation Tuesday, accusing the company of anti-competitive practices since their merger with Ticketmaster in 2010. The hearing was spurred by the Taylor Swift ticketing fiasco in November, when the Ticketmaster site crashed during pre-sales, which the company blamed on an onslaught of bots that purchase tickets to resell at higher cost. This is Senator Amy Klobuchar at Tuesday's hearing.
Sen. Amy Klobuchar: "Today, Live Nation doesn't just dominate the ticketing — it's about 70% of the big concert market — but also they own many of the major venues. And for the venues that they don't own, they tend to lock in on three-, five-, seven-year agreements, which means that the competitors that are out there aren't able to even compete when it comes to the ticketing. Finally, they dominate the promoting. … This is all a definition of monopoly, because Live Nation is so powerful that it doesn't even need to exert pressure. It doesn't need to threaten, because people just fall in line."
FDA Proposes New Limits on Lead in Commercial Baby Food
Jan 25, 2023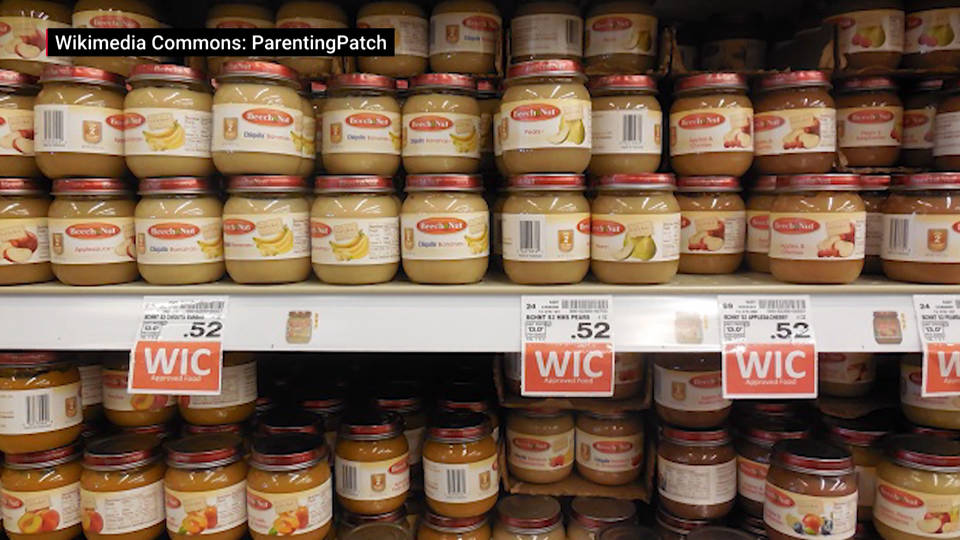 The FDA proposed new legal limits on the amount of lead permitted in foods for babies and toddlers. The agency estimates the new levels could reduce dietary exposure to lead by about 25%. Researchers say even low exposure can lead to learning disabilities and other health impacts.
Walmart Raises Minimum Wage to $14/Hour
Jan 25, 2023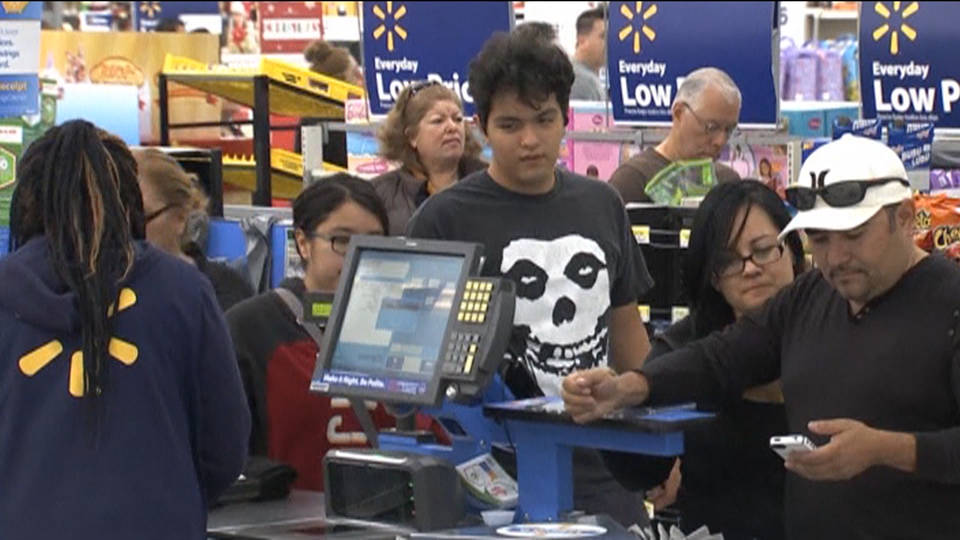 Walmart is raising its minimum wage from $12 to $14 an hour. Labor advocates have long called for a minimum wage of at least $15. Walmart CEO Doug McMillon earned $25.7 million in 2022.
Victor Navasky, Journalist, Author & The Nation Publisher, Dies at 90
Jan 25, 2023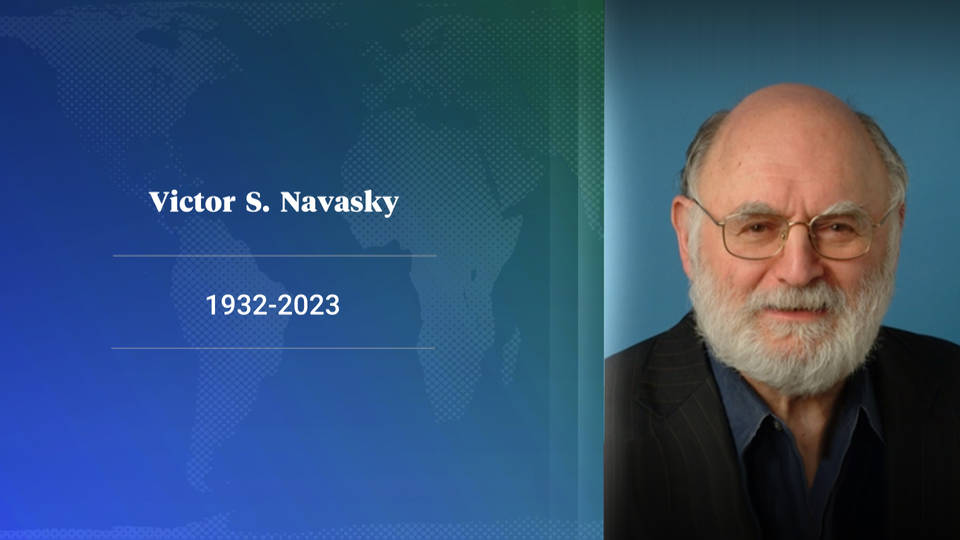 The journalist, author and former publisher of The Nation, Victor Navasky, has died at the age of 90. Navasky became editor of The Nation in 1978 and was its publisher emeritus until his death this week in New York. In 1980, his book "Naming Names" was published, chronicling Hollywood's era of blacklisting. Navasky spoke in 2009 at an event at Google.
Victor Navasky: "The Nation was founded by people in and around the abolitionist movement. And the abolitionist movement turned out to be ahead of its time. The Nation has been, as Katrina said, a fighter for equal rights, human rights, civil rights, civil liberties. During the years of the bleakest years of a segregation in this country, The Nation was ahead of its time."
That was Victor Navasky, who died on Monday at the age of 90. He's survived by his wife, three children and five grandchildren.