Peruvian Lawmakers Move to Impeach Dina Boluarte as Protesters Reject "National Truce"
Jan 26, 2023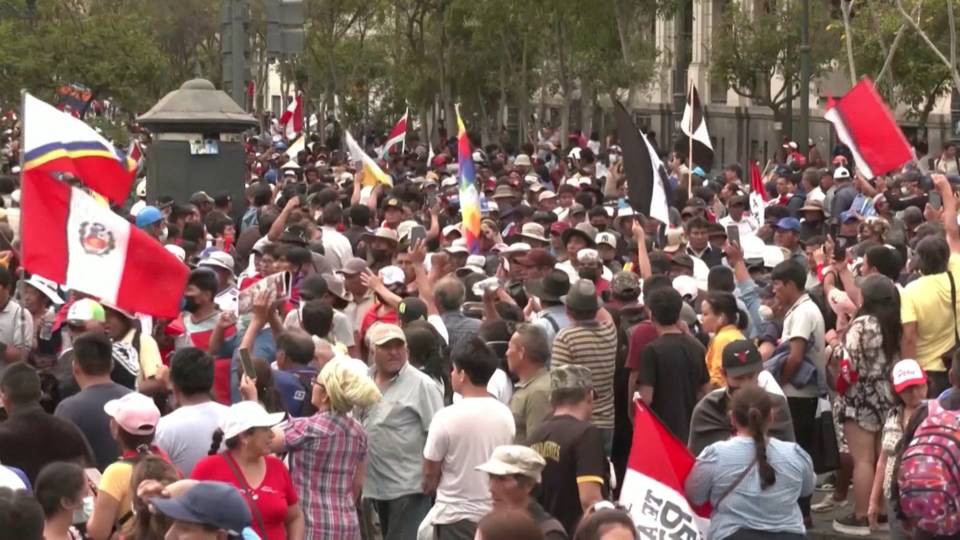 In Peru, thousands of people marched in the capital Lima after interim President Dina Boluarte called for a "national truce" amid ongoing protests since the ouster and arrest of her predecessor, Pedro Castillo, on December 7. This is a protester.
Protester: "How many people are dying? For the love of God, out Dina Boluarte. Get out of the government. Don't hurt us anymore. We are suffering. Everything is becoming more expensive, and we don't even have enough to eat. We are Peruvians, and we are asking for help."
Over 50 people have died in the brutal crackdown on demonstrators. Meanwhile, leftist lawmakers allied with Castillo have submitted a motion of impeachment against Boluarte over her response to the protests.
Suspect in Half Moon Bay Mass Shooting Charged with 7 Murders, Denied Bail
Jan 26, 2023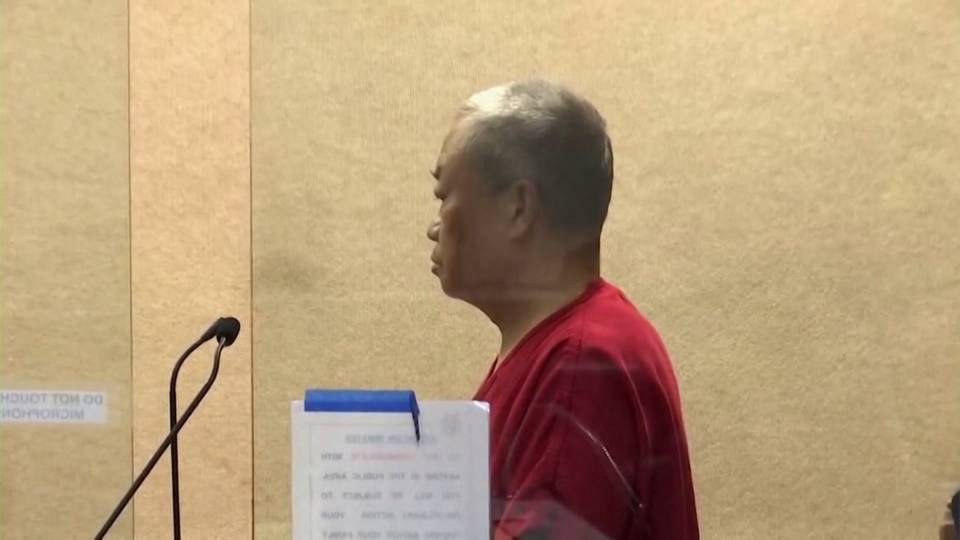 In California, the 66-year-old farmworker accused of fatally shooting seven co-workers at two mushroom farms was denied bail Wednesday, as prosecutors charged him with seven counts of murder. San Mateo County's sheriff said the gunman was not known to local law enforcement and had lawfully purchased the semiautomatic gun used in Monday's massacre.
Vice President Harris Visits Memorial for Monterey Park Shooting Victims
Jan 26, 2023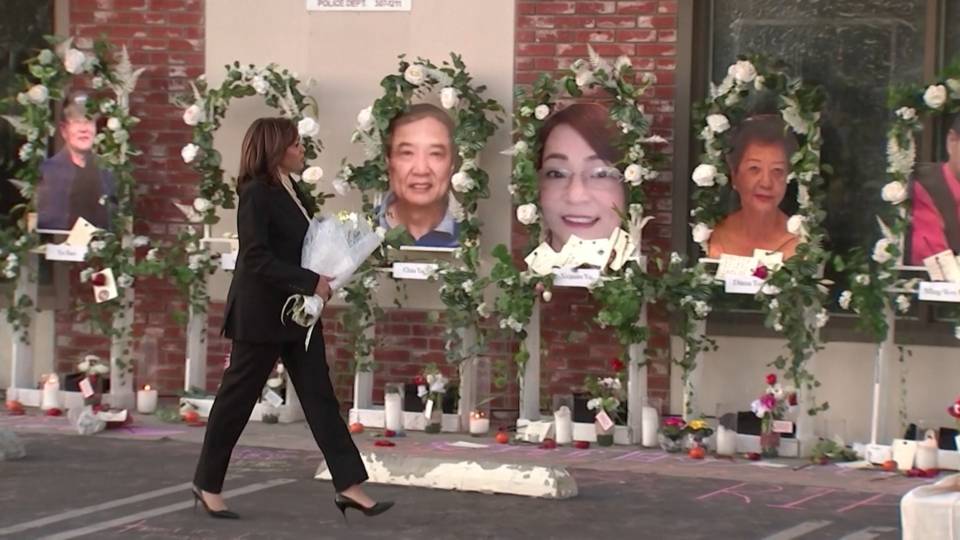 In Southern California, Vice President Kamala Harris visited the Star Ballroom Dance Studio in Monterey Park Wednesday, where she laid flowers at a memorial for victims of Saturday's massacre. Investigators say the shooter did not personally know any of the 11 people killed and nine others injured in the attack. All of the victims were Asian, and most were Chinese Americans. The shooter was a 72-year-old gun enthusiast who in 1999 lawfully purchased the semiautomatic MAC-10 assault pistol used in the killings.
Schools Superintendent Fired over Missed Warnings After 6-Year-Old Shoots Teacher
Jan 26, 2023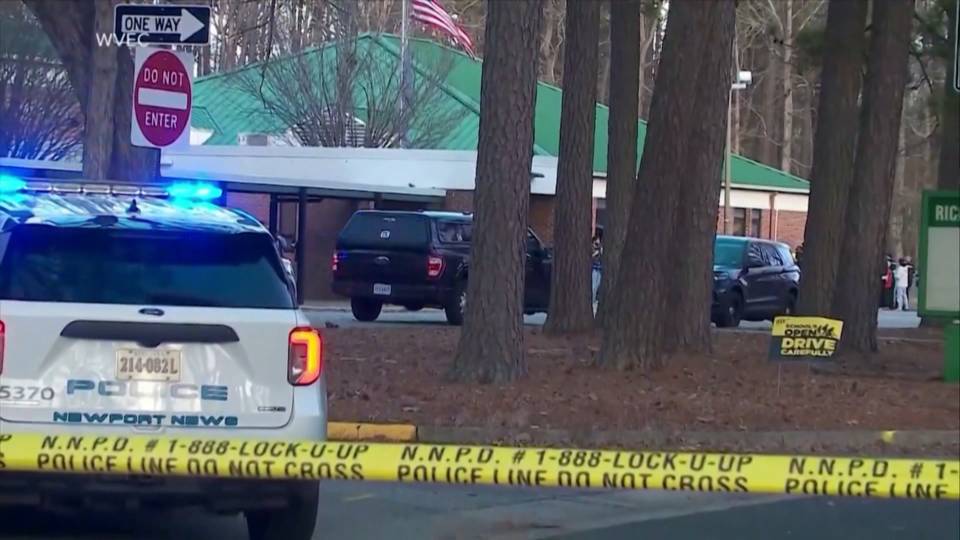 In Virginia, the Newport News School Board voted Wednesday to fire and replace the current schools superintendent, less than three weeks after a 6-year-old student shot his teacher at Richneck Elementary School. Twenty-five-year-old Abigail Zwerner faces a long road to recovery after the first-grader shot her in the abdomen as she sought to confiscate the weapon in her classroom on January 6. Zwerner's lawyer said Wednesday school administrators repeatedly shrugged off warnings that the student was making threats and appeared to have a gun.
Diane Toscano: "On that day, over the course of a few hours, three different times — three times — school administration was warned by concerned teachers and employees that the boy had a gun on him at the school and was threatening people. But the administration could not be bothered."
Kevin McCarthy Denies Committee Assignments to Democratic Reps. Schiff, Swalwell
Jan 26, 2023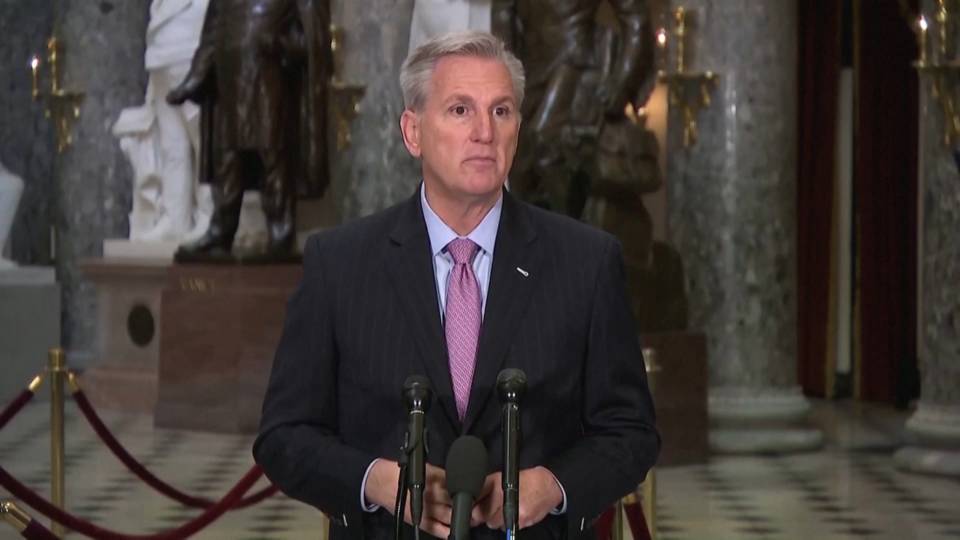 In news from Washington, House Speaker Kevin McCarthy on Wednesday ousted Democrats Adam Schiff and Eric Swalwell from the House Intelligence Committee, carrying through on promised retaliation for the expulsion of far-right Republicans Marjorie Taylor Greene and Paul Gosar from their congressional committees in 2021 after they called for violence against Democrats on social media. Gosar's removal came after he posted an animated video where he murders Congressmember Alexandria Ocasio-Cortez and attacks President Biden. Gosar and Greene have both received committee assignments in the new Congress. McCarthy is also expected to hold a vote on removing Minnesota Congressmember Ilhan Omar from the Foreign Affairs Committee, since he cannot unilaterally remove members from that panel. It's not clear if McCarthy has enough support in his party to do so; two Republican lawmakers have already opposed the move, and McCarthy can only afford four defections. The three targeted Democrats condemned McCarthy's "corrupt bargain" with the extreme right of his party. This is Congressmember Ilhan Omar.
Rep. Ilhan Omar: "It is about revenge. It's about appeasing the former president. All three of us have been a thorn in the back of the previous disgraced president."
"Heinous, Reckless and Inhumane": Memphis Police Chief Condemns Tyre Nichols's Killing by Officers
Jan 26, 2023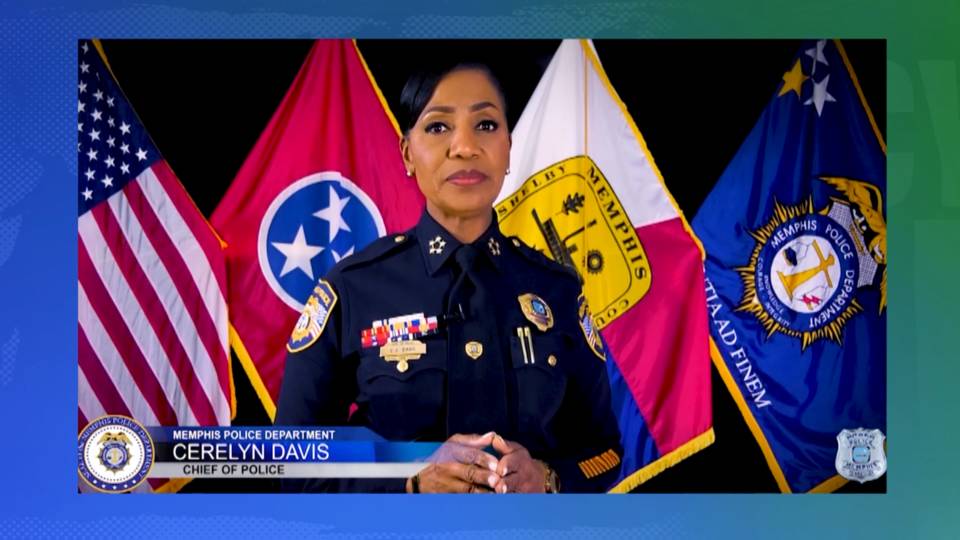 In Tennessee, the chief of the Memphis Police Department has condemned the killing of Tyre Nichols, who died of kidney failure and cardiac arrest on January 10, three days after his violent arrest following a traffic stop. Five Memphis police officers and two fire department employees have been fired in the wake of Nichols's killing. An independent autopsy found Tyre suffered extensive bleeding after officers pepper-sprayed, tased, restrained, kicked and beat him for three minutes. Police Chief C.J. Davis urged Memphis residents not to turn to violence or property destruction after body-camera video of the assault is released.
Police Chief C.J. Davis: "This is a failing of basic humanity toward another individual. This incident was heinous, reckless and inhumane. And in the vein of transparency, when the video is released in the coming days, you will see this for yourselves."
A federal prosecutor has launched a civil rights probe into the killing. A 2016 lawsuit says one of the five officers accused in Tyre's beating allegedly assaulted a prisoner. 
Former Columbia University Gynecologist Robert Hadden Found Guilty of Sexual Abuse
Jan 26, 2023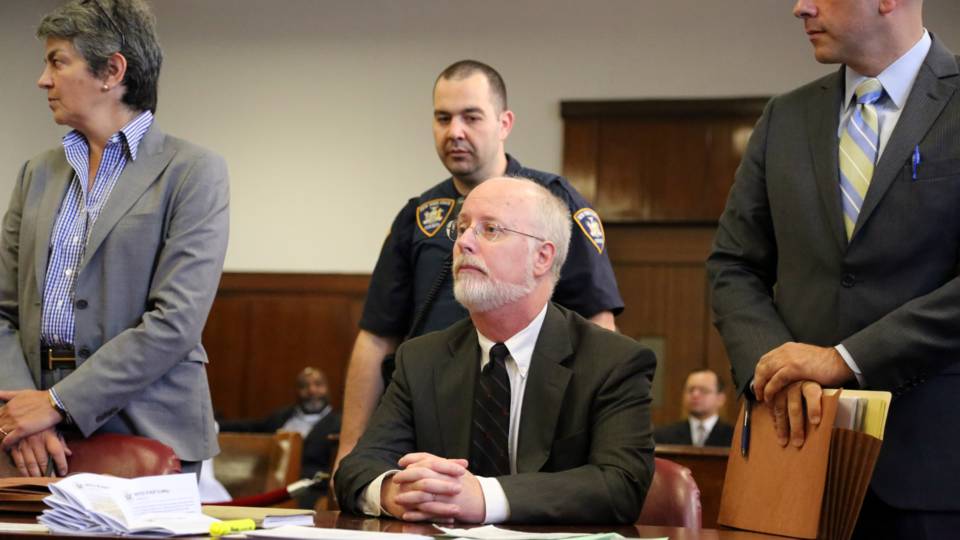 Image Credit: New York Daily News Archive/Contributor
In New York, former Columbia University OB-GYN Robert Hadden has been convicted of federal sexual abuse charges, including sex trafficking. Hadden sexually assaulted dozens of women patients over two decades, including Evelyn Yang, the wife of former presidential candidate Andrew Yang. Among the convictions, Hadden was found guilty of luring patients across state lines for examinations during which he assaulted them. U.S. Attorney Damian Williams called Hadden a "predator in a white coat." Columbia University Irving Medical Center and NewYork-Presbyterian Hospital had previously settled with over 200 survivors for $236 million.
Meta Reinstates Donald Trump's Facebook and Instagram Accounts
Jan 26, 2023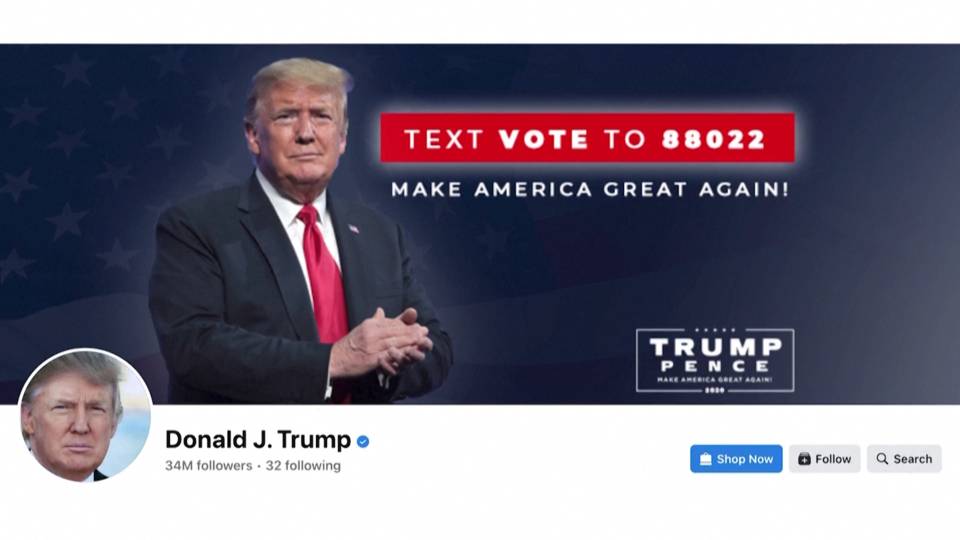 The social media giant Meta has reinstated former President Donald Trump's accounts on Facebook and Instagram. Trump was barred from the platforms for two years over his comments to supporters who rioted at the U.S. Capitol on January 6, 2021. Meta's president of global affairs, Nick Clegg, wrote in a blog post, "The public should be able to hear what their politicians are saying — the good, the bad and the ugly — so that they can make informed choices at the ballot box." Clegg said Trump could be suspended again for up to two years if he once again violates Meta's guidelines. 
Indian PM Narendra Modi Moves to Censor BBC Documentary 
Jan 26, 2023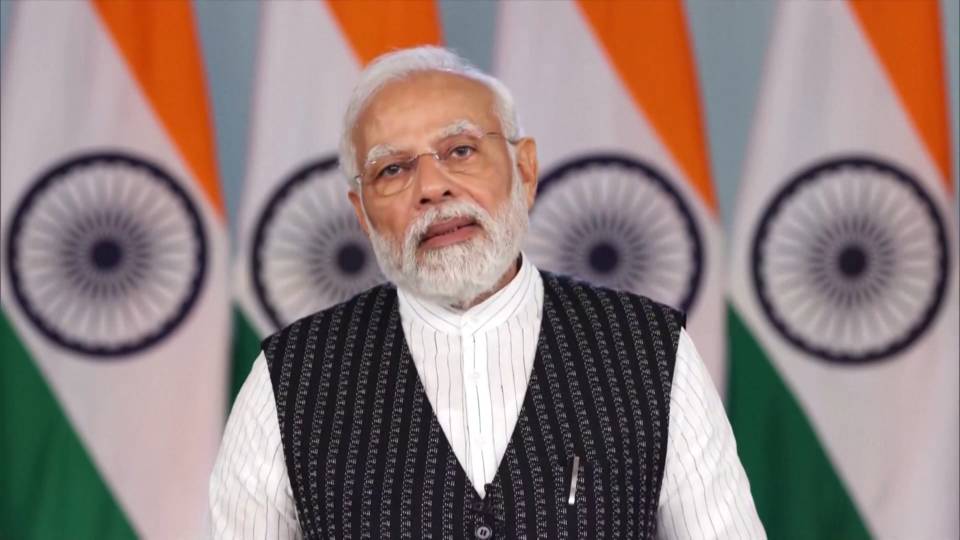 In India, police detained students at New Delhi's Jamia Millia Islamia university before a planned screening of a new BBC documentary about Prime Minister Narendra Modi, which has sparked a growing firestorm and has been banned by Modi. At the prestigious Jawaharlal Nehru University, also in New Delhi, authorities resorted to cutting power to the student union hall to thwart a screening. The film, in part, covers Modi's time as chief minister of Gujarat, when he was accused of complicity in the deadly 2002 anti-Muslim riots which killed an estimated 1,000 people. Modi's government, which is coming under mounting accusations of censorship, also ordered Twitter and YouTube to remove excerpts of the film from their sites.
"Being Homosexual Is Not a Crime": Pope Francis Urges Repeal of Anti-LGBTQ Laws
Jan 26, 2023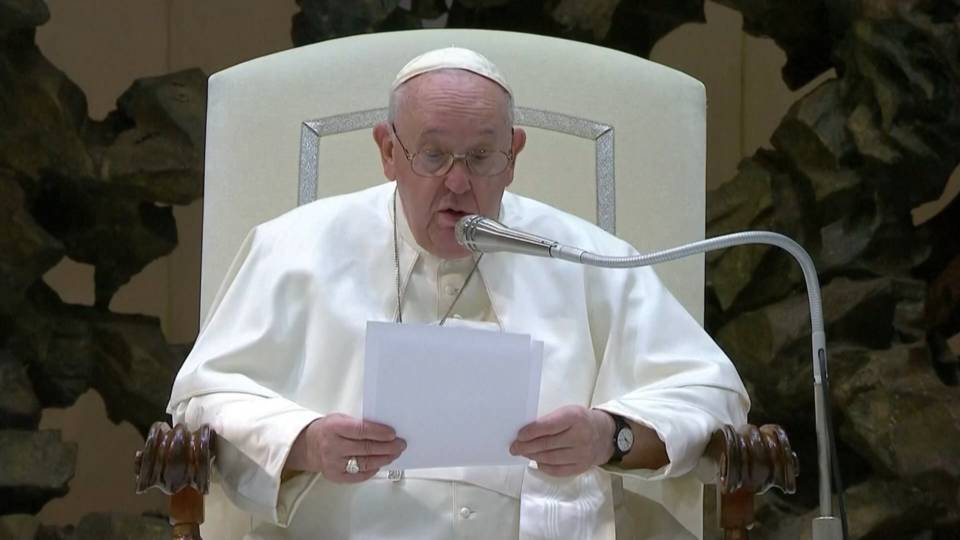 At the Vatican, Pope Francis has criticized laws criminalizing LGBTQ people, in remarks hailed by rights groups as "historic." Speaking to the Associated Press Tuesday, Pope Francis said, "Being homosexual is not a crime. It's not a crime. Yes, but it's a sin. … But it's also a sin to lack charity with one another." Pope Francis added that Catholic bishops should play an active role in opposing and repealing anti-LGBTQ laws. The Gay & Lesbian Alliance Against Defamation responded in a statement, "Today's statements from Pope Francis are a game changer in the fight to decriminalize LGBTQ people and also illustrate the work that needs to be done with religious leaders to finally show that being LGBTQ is not a sin."
Archbishop of Canterbury Says Church of England Won't Recognize Same-Sex Marriages
Jan 26, 2023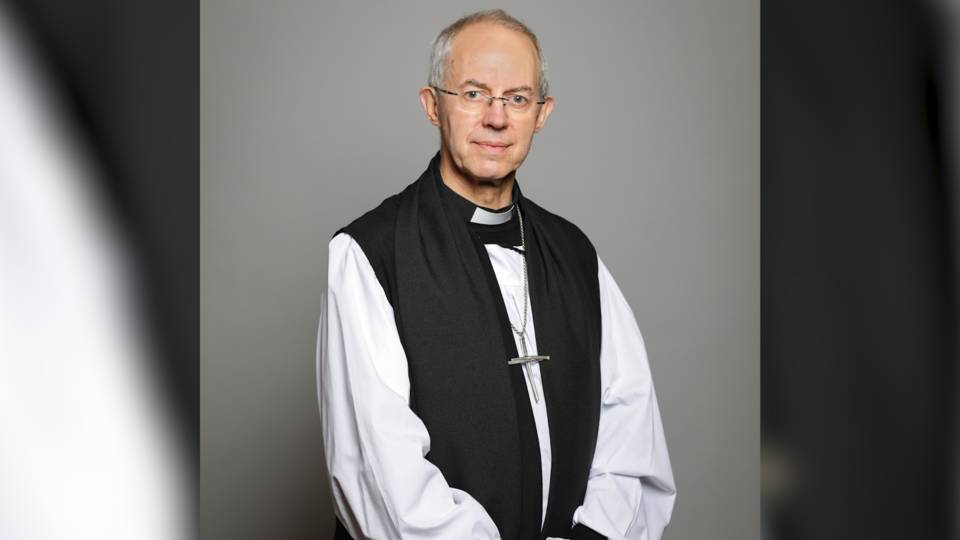 Image Credit: UK Parliament
Lawmakers in the United Kingdom have strongly criticized the Church of England after the archbishop of Canterbury said bishops are set to uphold a ban on marriage equality when they meet next month to determine church policy. This month, the Church of England apologized for its past treatment of LGBTQ people and said priests will be allowed to bless civil unions of same-sex couples, even as it signaled those couples would still be barred from getting married in its churches. This is Labour Member of Parliament Chris Bryant speaking Tuesday in the House of Commons.
Chris Bryant: "I think there's still a cruelty in what the bishops have brought forward. There's a sort of hypocrisy. I know they're trying to square everything off, but in the end, there's a hypocrisy that will bless the individuals but not the relationship."
GOP Rep. George Santos Admits "Personal" Loans to Campaign Came from Other Sources
Jan 26, 2023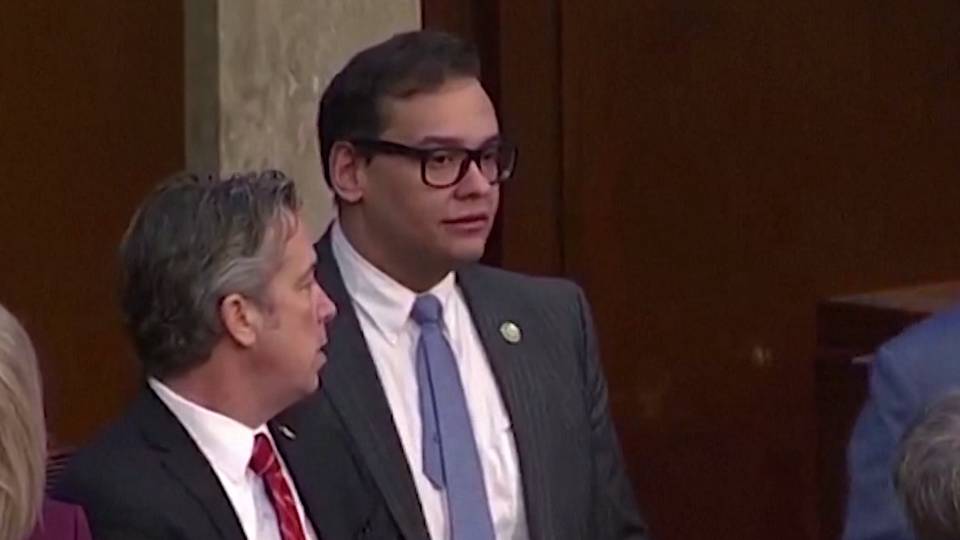 Republican freshman Congressmember George Santos is coming under fresh scrutiny after he filed updated financial reports indicating that over $600,000 of campaign funds were not personal loans, as he had previously claimed. It's not clear yet where the money came from. On Wednesday, Santos's campaign notified the Federal Election Commission that it has a new treasurer. The person listed, Thomas Datwyler, denied working for Santos and said his electronic signature was submitted to the FEC without his consent. New York congressmember Santos has faced mounting calls to resign and triggered multiple investigations for lying about large portions of his résumé and life history.