Mississippi Brings Apartheid to City of Jackson
Feb 10, 2023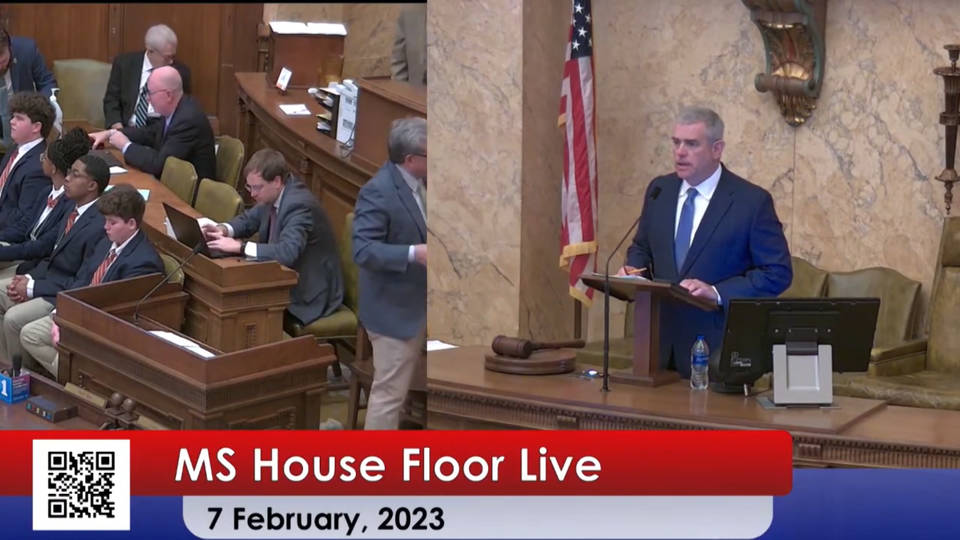 In Mississippi, a supermajority of white Republicans in the state House of Representatives has approved a bill to establish a separate court system and an expanded police force within the city of Jackson, which is 80% African American. If the legislation becomes law, it will place Mississippi's public safety commissioner — who is currently white — in charge of an expanded Capitol Police force in Jackson. Local judges would be handpicked by Mississippi's Supreme Court chief justice, who is white. And prosecutors and public defenders would be selected by the state attorney general, who also is white. Voters in every other county court system in Mississippi elect judges and prosecutors. After viewing Tuesday's debate in the Mississippi House gallery, Jackson Mayor Chokwe Antar Lumumba said, "It reminds me of apartheid."
Missouri Democrats Slam "Racism" After GOP House Speaker Silences Black Lawmakers
Feb 10, 2023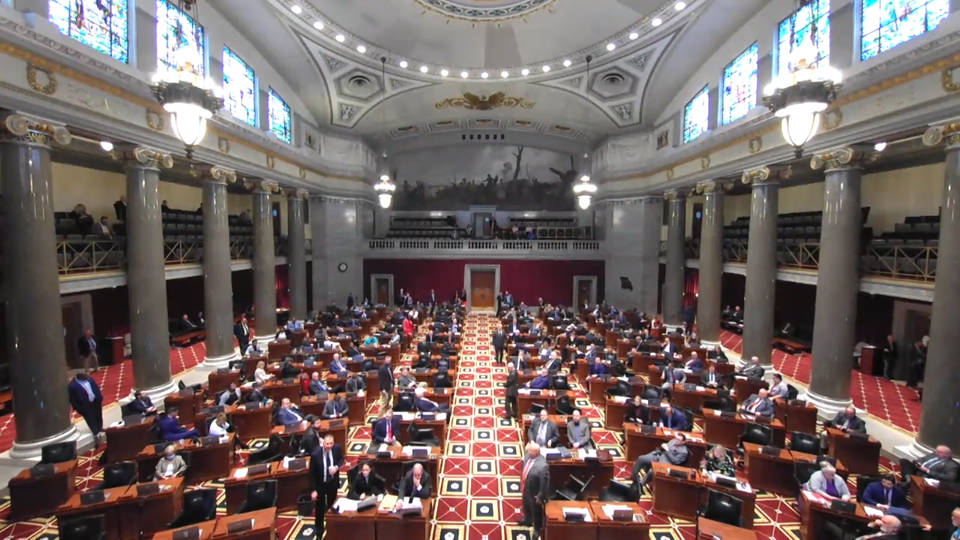 Black lawmakers in Missouri are accusing Republicans of racism after House Speaker Dean Plocher — who is white — silenced African American state Representative Kevin Windham during a floor debate on Thursday. Windham was debating a bill that would allow the governor to appoint a special prosecutor in regions with high homicide rates. He was interrupted while reading from a Mississippi Today article about the disenfranchisement of Black voters in Jackson.
Rep. Kevin Windham: "'Mississippi's Legislature is thoroughly controlled by white Republicans, who have redrawn districts'" —
Rep. Bennie Cook: "Order!"
Speaker Dean Plocher: "Gentleman, please state your point of order."
Rep. Bennie Cook: "The gentleman is talking about Mississippi issues, and we're talking about House Bill 301 that's here in Missouri. If he could please stay on topic, I'd appreciate it."
After Windham continued discussing the Mississippi legislation, the House speaker cut his microphone and ended debate on the bill. The aggressive move prompted outrage among Black lawmakers, including Missouri Legislative Black Caucus Chair Marlene Terry.
Rep. Marlene Terry: "There is a lot of racism going on here. It's racist to not allow him to speak. We have to have permission to ask questions on the floor. There's a list that has to go around. You know, we're trying to work with them. And it's not working out."
This comes after Missouri Republicans recently approved measures limiting public education about race; criminalizing drag shows; adopting a stricter dress code for women lawmakers; and blocked a proposed ban on children carrying guns in public without adult supervision.
Eleanor Holmes Norton Calls Out GOP Racism as U.S. House Blocks 2 Washington, D.C., Bills
Feb 10, 2023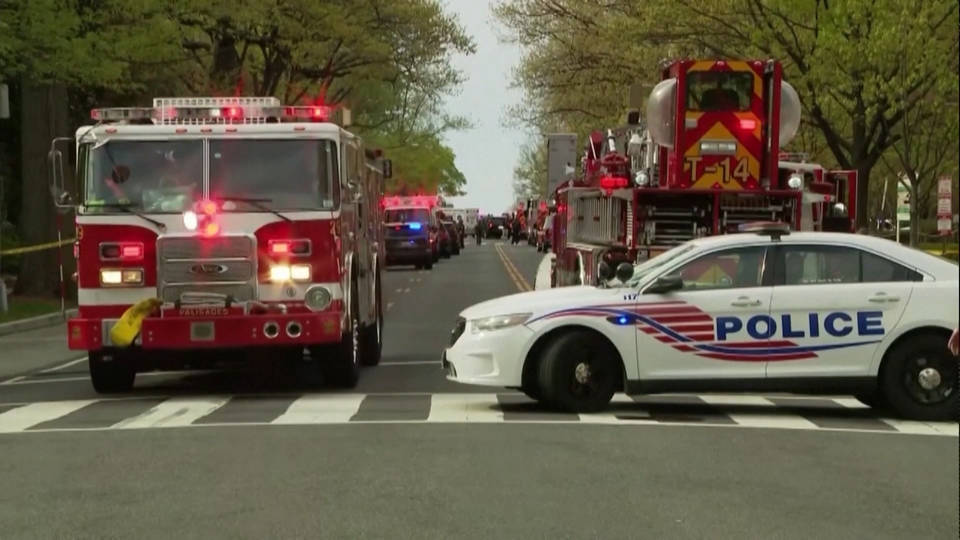 The Republican-controlled U.S. House of Representatives voted Thursday to overturn two Washington, D.C., bills. One would allow non-U.S. citizens to vote in local D.C. elections, and the other overhauls the city's criminal code. Forty-two Democrats joined Republicans in their vote. Eleanor Holmes Norton, D.C.'s nonvoting representative, said there is "never justification for Congress nullifying legislation enacted by the District."
Del. Eleanor Holmes Norton: "I can only conclude that the Republican leadership believes that D.C. residents, the majority of whom are Black and Brown, are either unworthy or incapable of governing themselves."
Police Arrest Suspect in Assault of Minnesota Rep. Angie Craig
Feb 10, 2023
In other news from D.C., police arrested and charged a suspect after the assault of Minnesota Congressmember Angie Craig in the elevator of her apartment building on Thursday morning. Craig's office said she is physically OK after the assault, in which she defended herself by throwing hot coffee on the assailant. Craig's chief of staff said he does not believe the attack was politically motivated.
Brazil's Lula Makes First Official U.S. Visit Since Retaking Office
Feb 10, 2023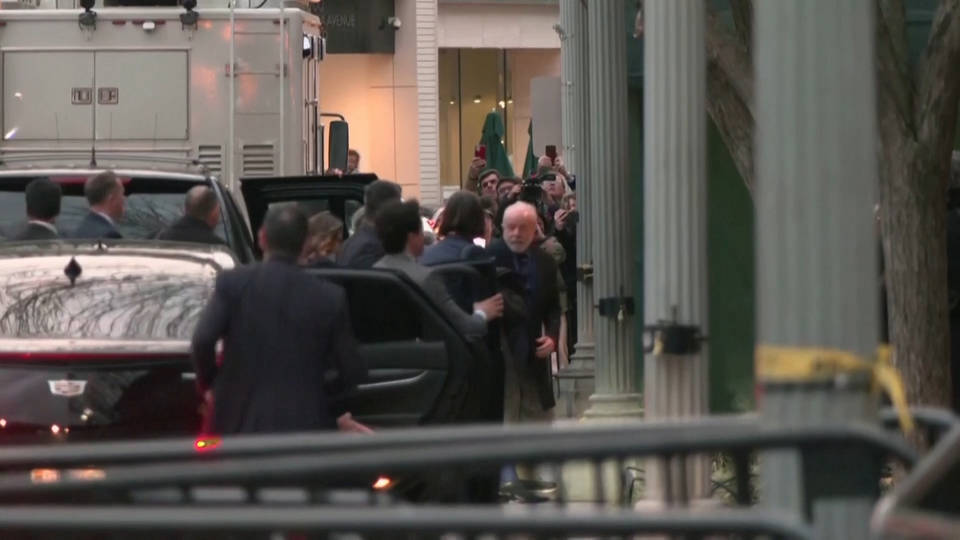 Brazilian President Luiz Inácio Lula da Silva is meeting with Joe Biden at the White House today in Lula's first official visit to the United States since his inauguration on New Year's Day. The two leaders are expected to discuss threats to democracy, human rights, the environment, and Brazil's efforts to protect the Amazon. Reuters reports the U.S. government is considering joining the Amazon Fund, which fights deforestation of the Brazilian Amazon. Lula is also scheduled to meet with Democratic members of Congress, Senator Bernie Sanders and representatives of the AFL-CIO. Lula is joined by several of his Cabinet members, including Environment Minister Marina Silva, who is expected to meet with Biden's climate envoy John Kerry, and Brazil's new minister of racial equality, Anielle Franco, the sister of murdered Rio de Janeiro council member and racial justice activist Marielle Franco.
Brazilian Environmental Police Target Illegal Miners in Yanomami Territory Amid Humanitarian Crisis
Feb 10, 2023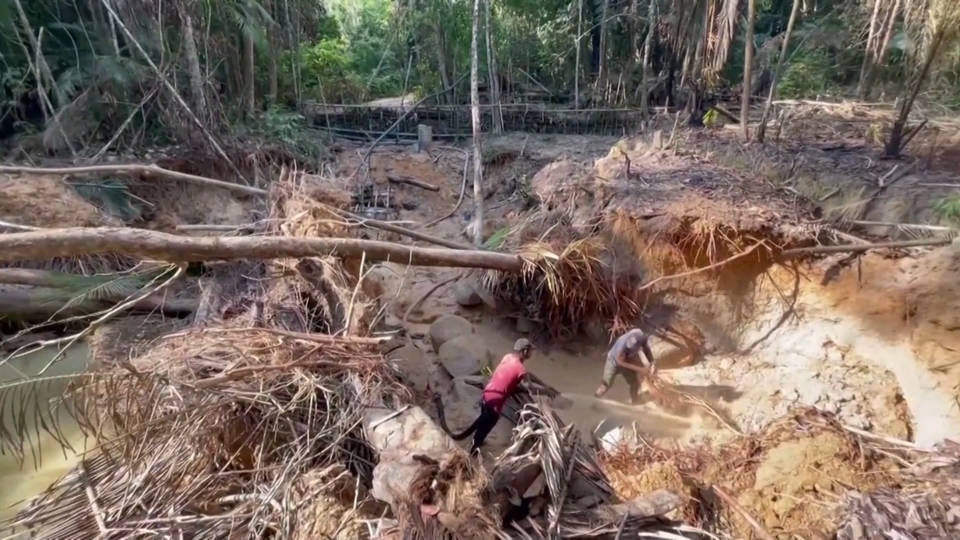 Brazil's Federal Police announced Friday they have launched an operation targeting illegal miners in the Yanomami Indigenous territory, where communities are facing a humanitarian catastrophe, largely due to the disastrous effects of illegal gold mining, which have displaced people, devastated the land and contaminated rivers with mercury.
Nicaragua Releases 200+ Political Prisoners and Transfers Them to U.S.
Feb 10, 2023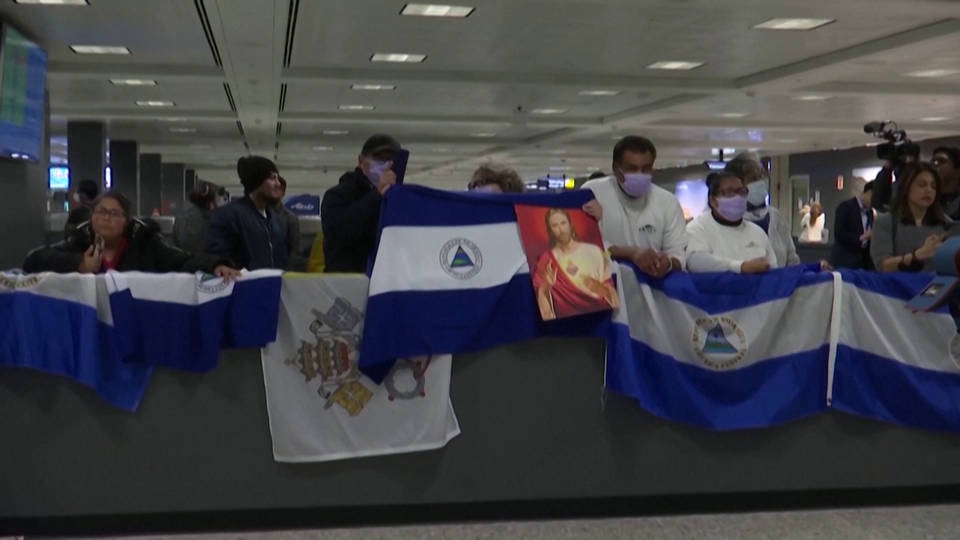 The Nicaraguan government on Thursday released over 200 political prisoners, including student and human rights activists, and political opponents critical of President Daniel Ortega. The freed prisoners immediately went into exile after the U.S. government chartered a plane from the capital Managua and flew them to Washington, D.C. Two declined to leave Nicaragua, including a Roman Catholic bishop who reportedly said he preferred to remain a prisoner rather than go into exile.
Among those released was Evelyn Pinto, a human rights defender who was sentenced to eight years in prison last year, after she was arrested in 2021 during Ortega's crackdown on dissent ahead of that year's presidential election, when he was reelected for a fifth term. This is Pinto's daughter speaking from Dulles International Airport Thursday as she waited for her mother's arrival.
Ariana Gutiérrez: "My mother is someone who has fought for democracy in Nicaragua, for the rights of children, teenagers and Indigenous peoples. She was unjustly detained by the dictatorship, just like the rest of the political prisoners, on November 6, 2021."
Uganda Shuts Down U.N. Human Rights Office Amid Reports of Persistent Rights Abuses
Feb 10, 2023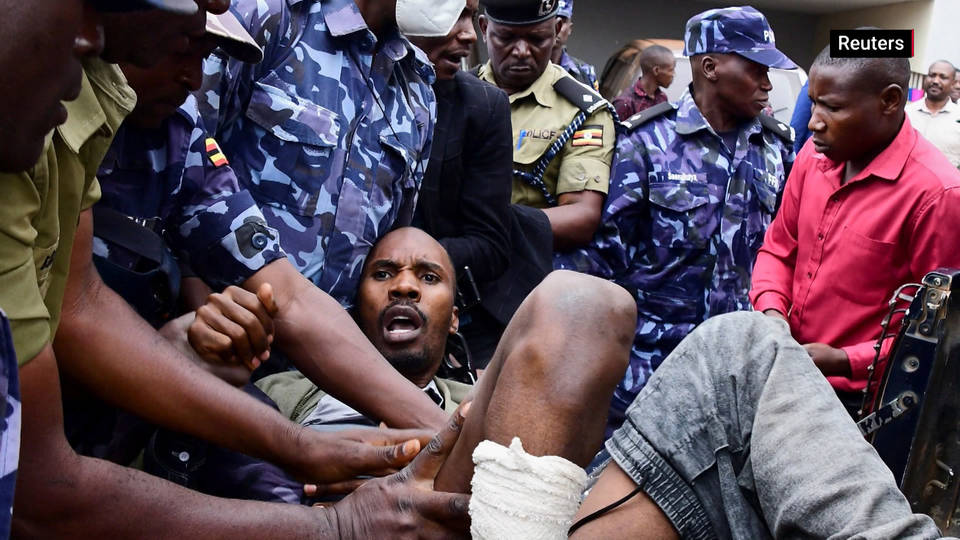 In Uganda, five activists were arrested Thursday as they protested the government's decision to close the country's U.N. human rights office. The activists were from the group Torture Survivors Movement Uganda and said that without the U.N. agency's presence, they felt "helpless in the world" against actions by the government of Yoweri Museveni. This comes just months after a U.N. committee said Ugandan forces regularly committed human rights abuses, including torture, excessive use of force, and arbitrary detention.
Jen Angel, Beloved Social Justice & Media Activist, Writer and Oakland Baker, Dies at 48
Feb 10, 2023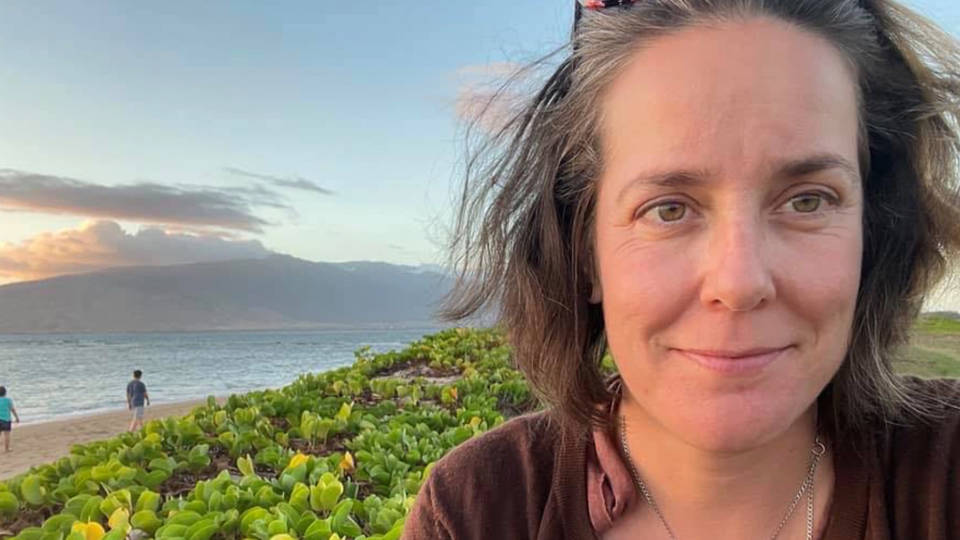 Longtime activist, writer and beloved baker Jen Angel has died at the age of 48. She owned the popular community-based Angel Cakes in Oakland. She was a pioneering force in independent media, co-founding Clamor magazine and Agency, an anarchist media organization. She was also a longtime organizer of the Bay Area Anarchist Book Fair. Jen Angel was actively involved in antiwar and anti-capitalist struggles through the years, including Occupy Wall Street. She died after she was critically injured in a violent robbery in Oakland earlier this week.
In a statement Angel's family and friends wrote, "We know Jen would not want to continue the cycle of harm by bringing state-sanctioned violence to those involved in her death or to other members of Oakland's rich community. As a long-time social movement activist and anarchist, Jen did not believe in state violence, carceral punishment, or incarceration as an effective or just solution to social violence and inequity." Jen Angel's family has asked that traditional prosecution be avoided in her case, and alternatives such as restorative justice be employed instead.
David Harris, Who Inspired Young People in the '60s to Resist Vietnam War Draft, Dies at 76
Feb 10, 2023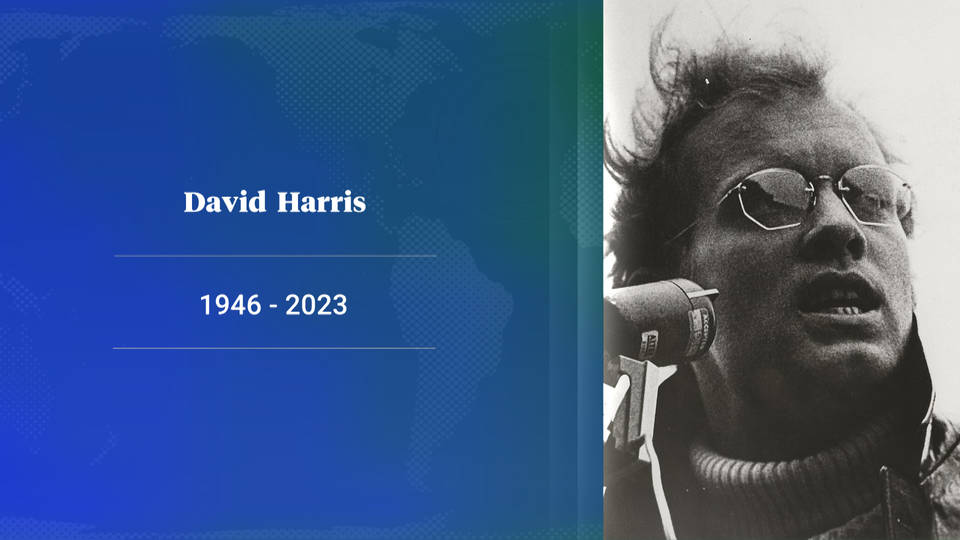 David Harris has died at the age of 76. A key leader of the draft resistance movement of the 1960s, Harris actively encouraged young people to resist being conscripted into the Vietnam War. He served 20 months behind bars for his own draft refusal. He spent four of those months in solitary confinement for organizing prisoner protests demanding humane conditions. Joan Baez, his wife at the time, wrote "A Song for David" while he was in prison. David Harris died of lung cancer on Monday at his home in Mill Valley, California.
The original content of this program is licensed under a Creative Commons Attribution-Noncommercial-No Derivative Works 3.0 United States License. Please attribute legal copies of this work to democracynow.org. Some of the work(s) that this program incorporates, however, may be separately licensed. For further information or additional permissions, contact us.