Minnesota Lawmakers Approve Driver's Licenses for Undocumented Residents, Voter Reenfranchisement
Feb 23, 2023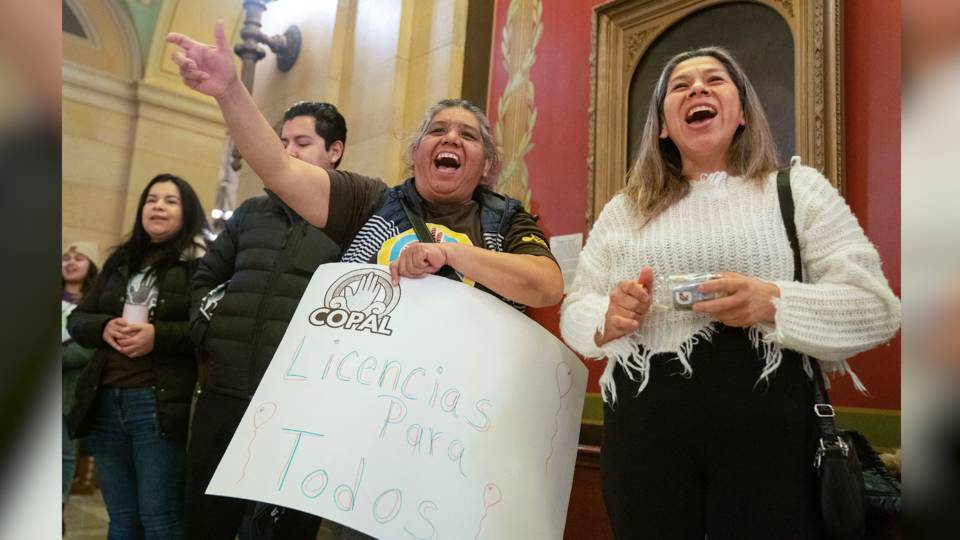 Image Credit: TNS/ABACA
Minnesota lawmakers have approved a bill ending a requirement that applicants seeking a driver's license show proof of legal residence in the United States. Democratic Governor Tim Walz has promised to sign the Driver's Licenses for All bill, which will benefit more than 80,000 undocumented immigrants, most of whom are over the legal driving age of 16. The legislation was co-sponsored by state Senator Zaynab Mohamed, who moved to Minneapolis with her family at age 9 from Somalia. 
Sen. Zaynab Mohamed: "What we're doing is we're doing a rule change to allow undocumented people to not have to provide Social Security numbers, because they don't have that. This debate is about the safety of our roads, and we can debate that tonight if you'd like, because there are 40,000 accidents on the highways. And the people of Minnesota, they want to make sure that the people who are driving on our roads have the driver education that they need."
Passage of the Driver's Licenses for All bill caps two decades of campaigning by immigrant rights groups. Also on Wednesday, Minnesota senators approved a bill to restore voting rights to people convicted of felonies as soon as they're released from prison, rather than once they've completed their parole. Current restrictions on voting have disproportionately affected Black and Native American Minnesotans. 
Florida Shooting Leaves 3 Dead, Including 9-Year-Old and a Journalist 
Feb 23, 2023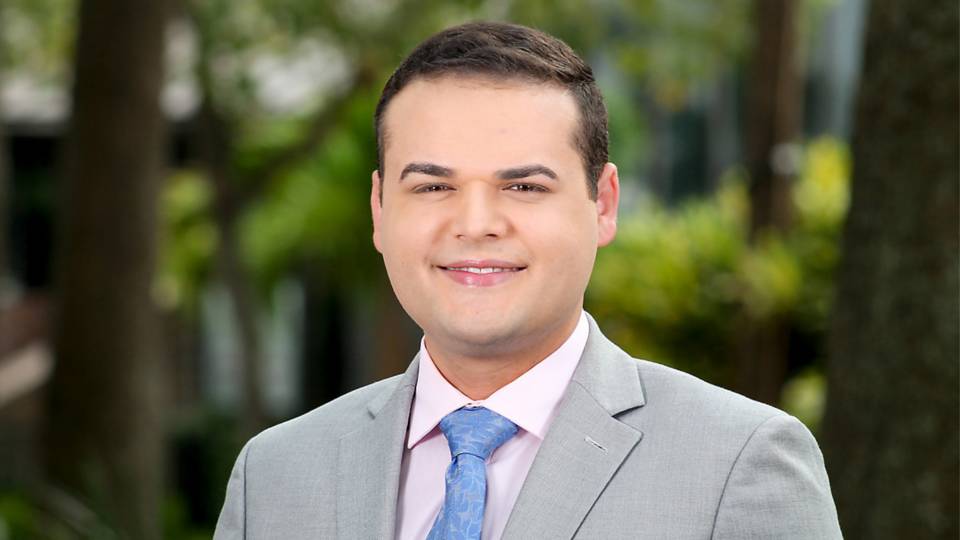 Image Credit: Spectrum News 13
In Florida, three people were shot dead Wednesday in Orange County, including a 9-year-old girl and a journalist. The violence began when a gunman opened fire on a 20-year-old woman, killing her. Hours later, the suspect returned to the scene and fired on journalists covering the initial shooting, killing 24-year-old Spectrum News reporter Dylan Lyons and critically wounding photojournalist Jesse Walden. The 9-year-old was shot dead inside a home where her mother was also found in critical condition. Police arrested a suspect with a lengthy criminal history that includes weapons charges. Weekend news anchor Luana Munoz of Orlando NBC affiliate WESH covered the scene.
Luana Munoz: "This is every reporter's absolutely worst nightmare. We go home at night afraid that something like this will occur. And that is what happened here. So, again, we are at Orlando Regional Medical Center, where we have learned that one of our own, a fellow reporter, has died while out covering a shooting."
The Orlando shootings came as four family members were found shot to death in Daphne, Alabama. They were the 83rd and 84th mass shootings recorded in the United States since January 1. 
Pete Buttigieg in East Palestine as Pennsylvania Weighs Criminal Charges over Norfolk Southern Crash
Feb 23, 2023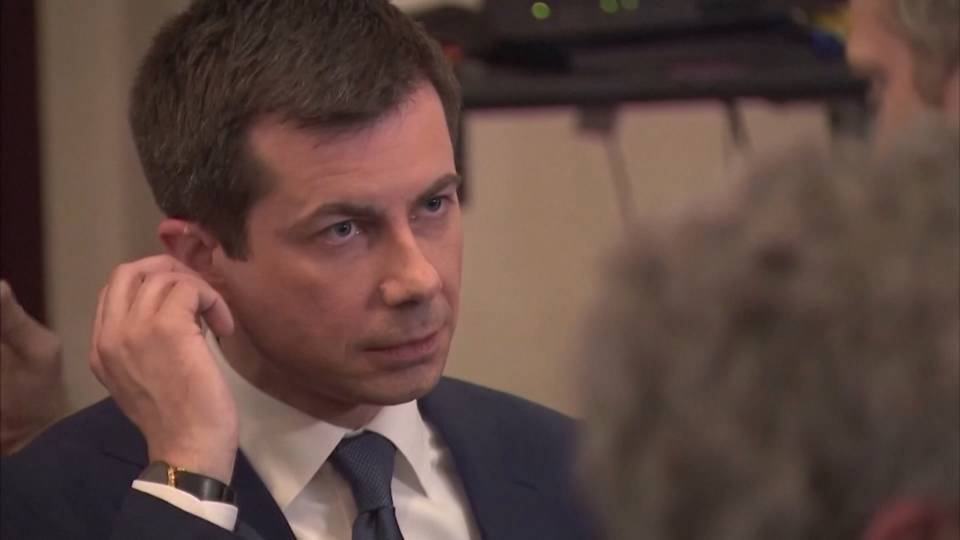 The attorney general of Pennsylvania is investigating possible criminal charges over the derailment of a Norfolk Southern train in East Palestine, just across the border in Ohio. Governor Josh Shapiro said environmental officials are continuing to monitor for any contamination in Pennsylvania. Shapiro spoke Tuesday at a press conference with Ohio Governor Mike DeWine and EPA head Michael Regan.
Gov. Josh Shapiro: "We will hold accountable Norfolk Southern, the company that made this vigilance necessary. The combination of Norfolk Southern's corporate greed, incompetence and lack of care for our residents is absolutely unacceptable to me."
Transportation Secretary Pete Buttigieg is visiting East Palestine today after coming under enormous pressure for his initial response to the disaster. Critics say he should have visited the site of the crash immediately, and rejected his claims that he was powerless to improve rail regulations.
On Wednesday, former President Trump visited East Palestine and blasted Biden's response to the crash, as well as his absence, saying he was busy "touring Ukraine." In 2018, the Trump administration rescinded an Obama-era rule that would have required more sophisticated brakes on trains carrying hazardous materials. Trump's EPA also rolled back many environmental regulations.
Indian Point Nuclear Plant Owner Plans to Dump Radioactive Waste Water into Hudson River 
Feb 23, 2023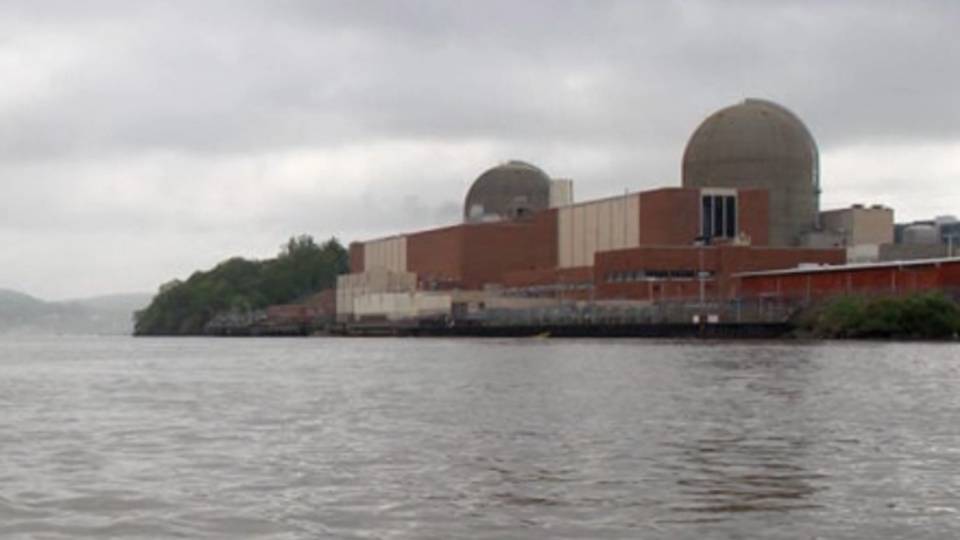 Image Credit: riverkeeper.org
Here in New York, environmental groups and community members are sounding the alarm after Holtec International, the owner of the decommissioned Indian Point nuclear facility, said it plans to dump some 1 million gallons of radioactive water into the Hudson River as soon as August. The water contains tritium, a byproduct of nuclear fission that cannot be filtered out of water and which could lead to a host of negative environmental and health effects. The advocacy group Riverkeeper said, "It's time to draw the line against using the Hudson as a dumping ground."