Protests Erupt in Greece After Train Crash That Killed at Least 46 People 
Mar 02, 2023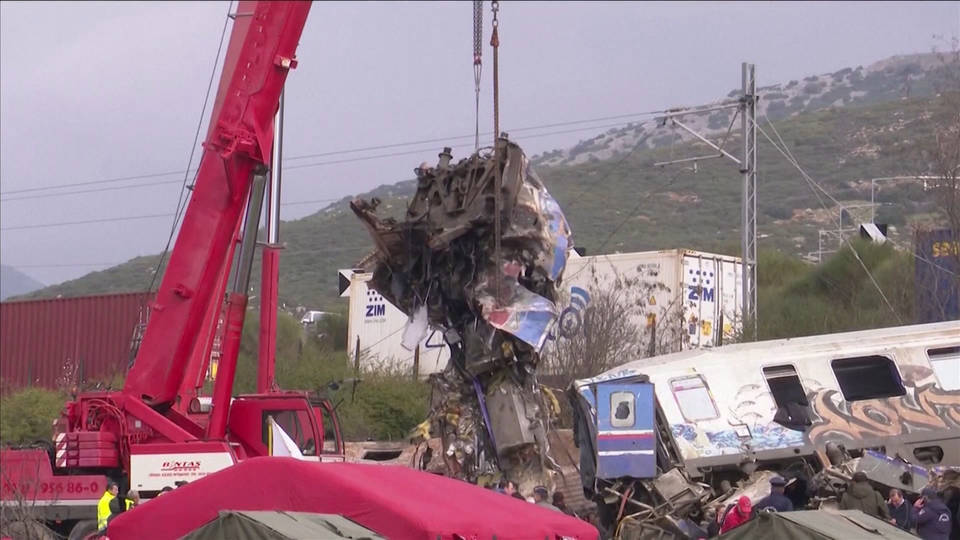 In Greece, at least 46 people were killed and dozens more were hospitalized after a passenger train collided with a freight train late Tuesday in the central city of Larissa. It was the worst rail disaster in Greek history. On Wednesday, Prime Minister Kyriakos Mitsotakis accepted the resignation of top transportation officials and said the crash was primarily due to "tragic human error." Greece has declared three days of national mourning. Meanwhile, in Athens, police in riot gear fired tear gas at protesters who gathered outside the offices of the private company responsible for maintaining Greece's railways. Greece privatized its rail system and other public infrastructure in 2017 as part of an IMF bailout amid a debt crisis.
NYC to Pay Millions to Victims of Police Abuse During 2020 "Kettling" of BLM Protesters
Mar 02, 2023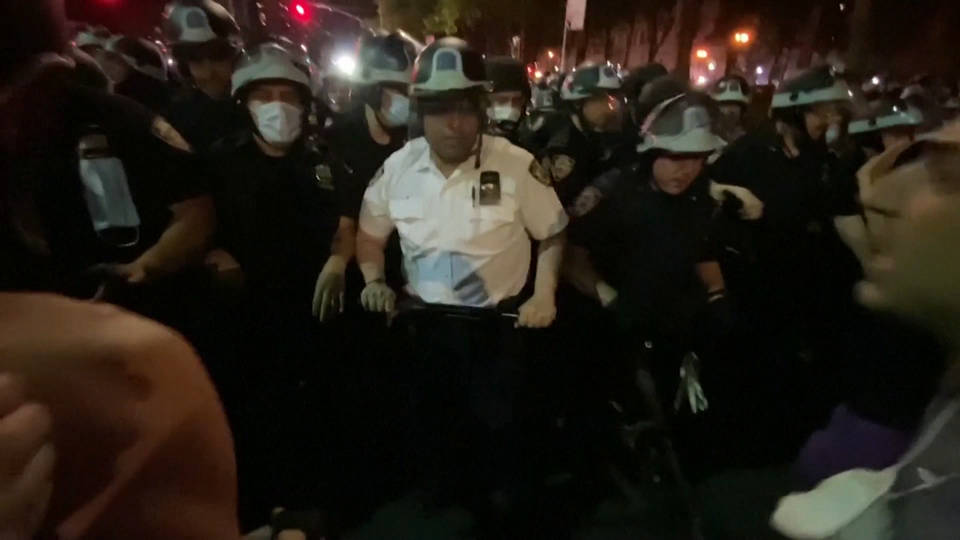 New York City has agreed to pay a multimillion-dollar settlement to protesters who were aggressively "boxed in" or "kettled" by NYPD officers during the Black Lives Matter demonstrations that swept the country following the police murder of George Floyd in 2020. Over 300 people who were kettled, then beaten, detained or arrested by New York police at the June 4, 2020, Bronx protest will each receive $21,500. It's believed to be the largest class-action settlement in a case of mass arrest. About a third of the demonstrators also previously settled with the city in separate claims. A Human Rights Watch investigation said the NYPD's conduct that day amounted to "serious violations of international human rights law."
Hunger-Striking Immigrant Detainees in CA Vow to Continue Protest Demanding Humane Conditions
Mar 02, 2023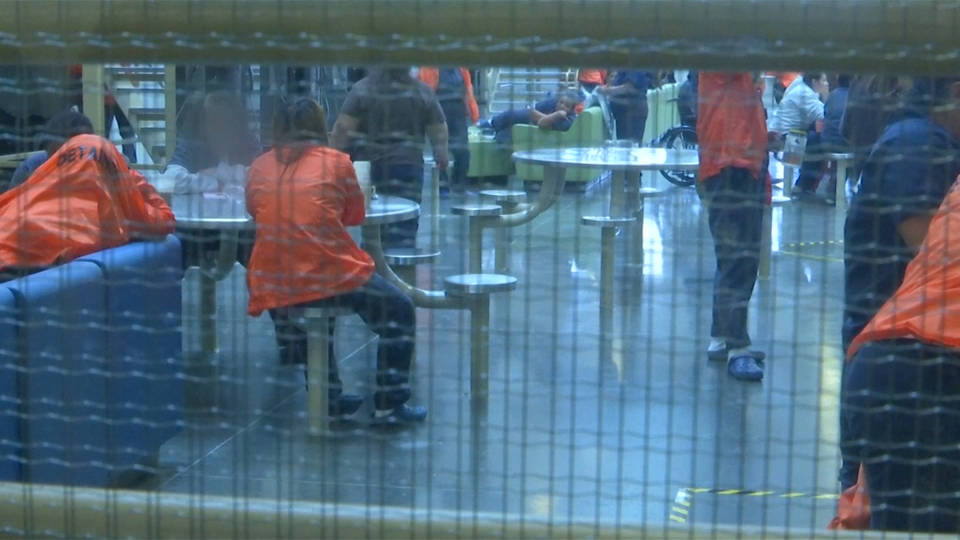 In California, around 80 detainees at two Immigration and Customs Enforcement facilities have been on hunger strike for nearly two weeks and say they are willing to risk their lives to fight against the inhumane conditions they are facing. A group of the hunger strikers from the Mesa Verde and Golden State Annex jails sued ICE and the private prison corporation GEO last week for retaliating against them by cutting off their heat, denying family visits and recreational time, and threatening solitary confinement. This is a strike participant speaking anonymously over the phone from the Golden State Annex.
Hunger strike participant: "I don't see a detainment facility. It's a prison. It's four walls. People are packed in here like sardines. So, they can call it other words for this place. It's a prison for me."
The hunger strike follows a labor strike protesting detainees' $1-per-day wage for eight-hour shifts. Earlier this week, local activists held a solidarity protest at the Oakland State Building.
Nationwide Actions Call for an End to ICE, DHS and CBP After 2 Decades of Terrorizing Communities
Mar 02, 2023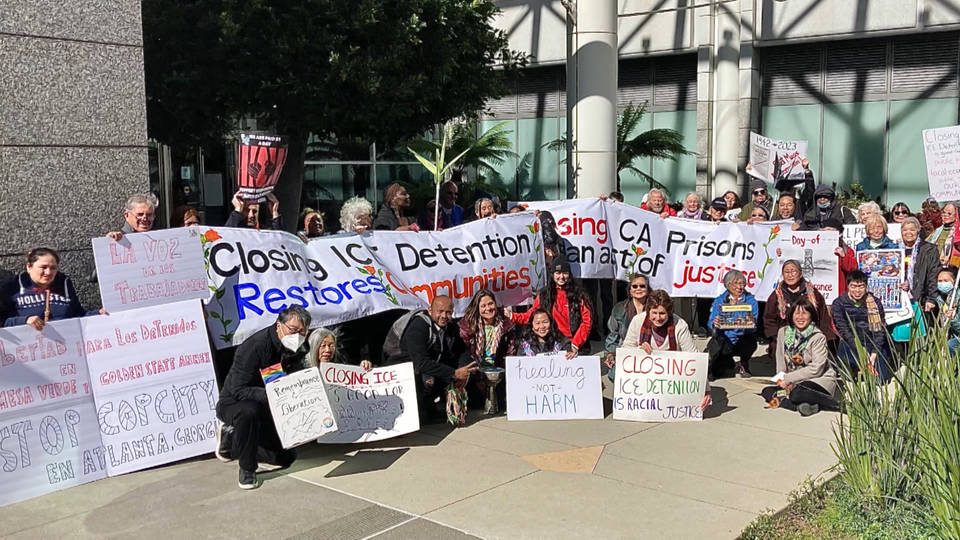 Demonstrations took place across the country marking 20 years of harm by ICE, the Department of Homeland Security, and Customs and Border Protection. Organizers are calling for an end to government funding for the agencies, which over the past two decades have systematically targeted immigrants, Muslims and communities of color, using surveillance, detention, torture, military occupation and inhumane immigration policies. This is Dr. Maha Hilal from the Muslim Counterpublics Lab speaking at Wednesday's protest in D.C.
Maha Hilal: "DHS has surveilled, detained, tortured and punished communities with draconian immigration laws. … DHS has also targeted Black Lives Matter activists, created and spearheaded a Countering Violent Extremism program to target Muslim communities, … tearing families apart, putting people in cages and executing foreign nationals across the border."
NLRB Judge Orders Starbucks to Rehire Workers, Reopen Stores Closed in Retaliation for Unionization
Mar 02, 2023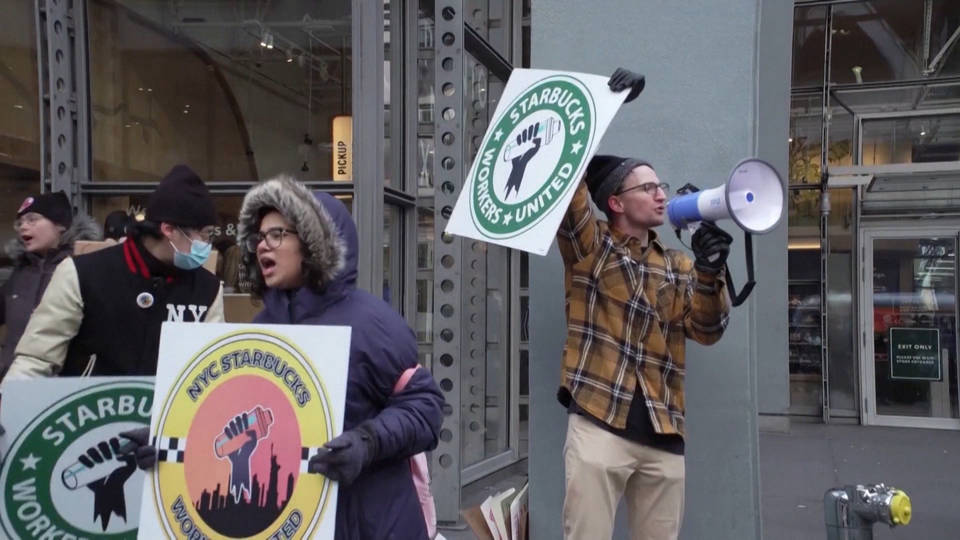 A judge has ordered Starbucks to reinstate illegally fired employees, reopen closed stores, halt union-busting tactics and take other reparative measures, after ruling the company engaged in "egregious and widespread misconduct" following the establishment of the chain's first unionized store in Buffalo, New York. Meanwhile, dozens of white-collar Starbucks workers have signed an open letter condemning the company's union-busting and protesting the company's return-to-office mandate. The employees say "morale is at an all-time low" and warn "these actions are fracturing trust in Starbucks leadership."
Chicago Activists Boosted by Overwhelming Electoral Support for Affordable Housing Plans
Mar 02, 2023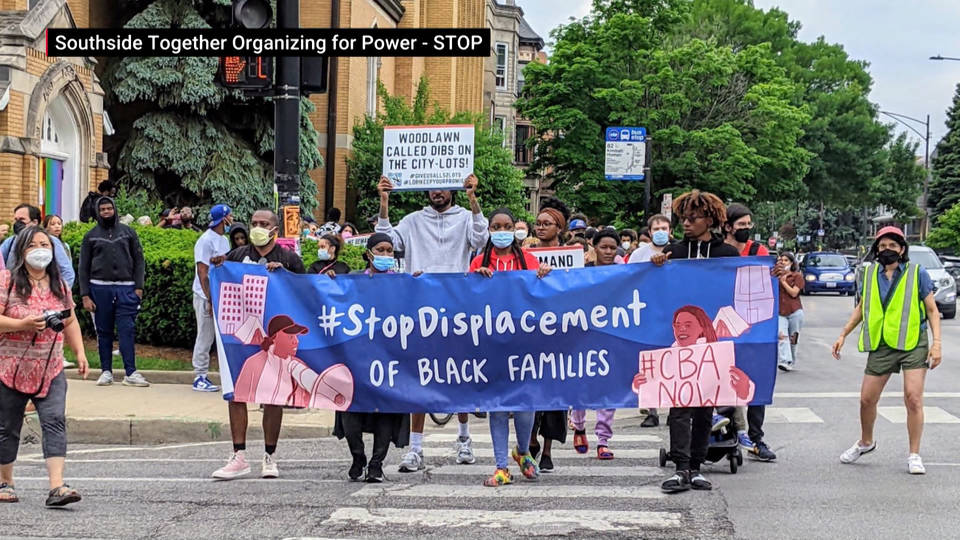 In Illinois, residents and activists from Chicago's South Side successfully passed two measures in this week's city election calling for housing protections related to the construction of the new Obama Presidential Center. The 19-acre center will house a public library, playground, community centers and a museum. But community members in the majority-Black South Shore say the project has already led to gentrification and displacement. The measure passed on Tuesday calls for eviction protections and rental assistance, city funding for home repairs and mortgage assistance, development of affordable housing on city-owned lots and 75% affordable housing on a vacant city-owned lot in nearby Woodlawn. Groups organizing with the Obama Community Benefits Agreement Coalition celebrated the overwhelming approval of the nonbinding referenda and say they will continue fighting to make sure the city follows through on their demands.
Dan Ellsberg, Pentagon Papers Whistleblower & Longtime Activist, Announces Terminal Cancer Diagnosis
Mar 02, 2023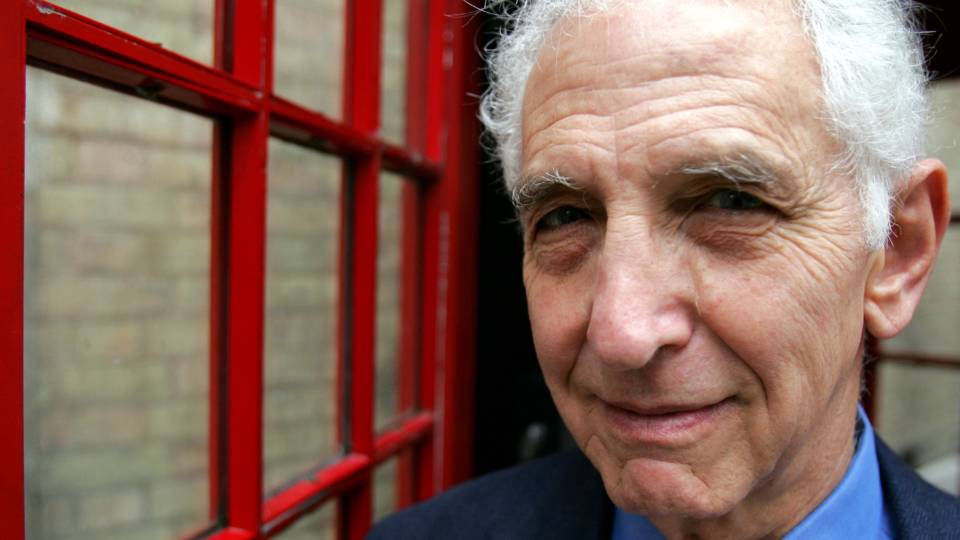 Image Credit: Stephen Hird/Reuters
Pentagon Papers whistleblower Daniel Ellsberg has announced he's been diagnosed with inoperable pancreatic cancer, giving him an estimated three to six months to live. It was 51 years ago that The New York Times began publishing excerpts of the Pentagon Papers leaked by Dan Ellsberg — 7,000 pages of top-secret documents outlining the Pentagon's secret history of U.S. involvement in Vietnam since the 1940s. The leak exposed years of government lies and would end up helping to end the War in Vietnam and lead to a major victory for press freedom. Ellsberg reports that since his cancer diagnosis, he's done several interviews and webinars on topics including Ukraine, nuclear weapons and First Amendment issues. Ellsberg wrote, "I work better under a deadline. It turns out that I live better under a deadline!"