U.S. May Vaccinate Millions of Chickens as Avian Influenza Spreads
Mar 07, 2023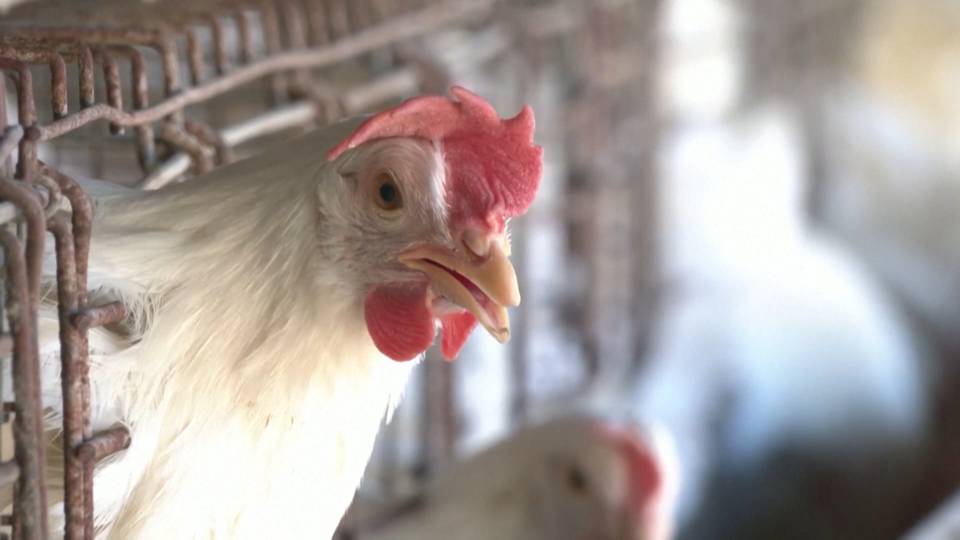 The Biden administration is considering a plan to vaccinate millions of chickens against avian influenza. The plan comes amid the worst outbreak of the viral disease in U.S. history, which has killed tens of millions of domesticated chickens, turkeys and ducks, along with countless wild birds. It's been blamed for thousands of sea lion deaths in Peru and has sickened and killed dozens of other species, raising fears it could lead to community spread among humans. 
Atlanta-Area Prosecutors Charge 23 with Domestic Terrorism over Cop City Protests
Mar 07, 2023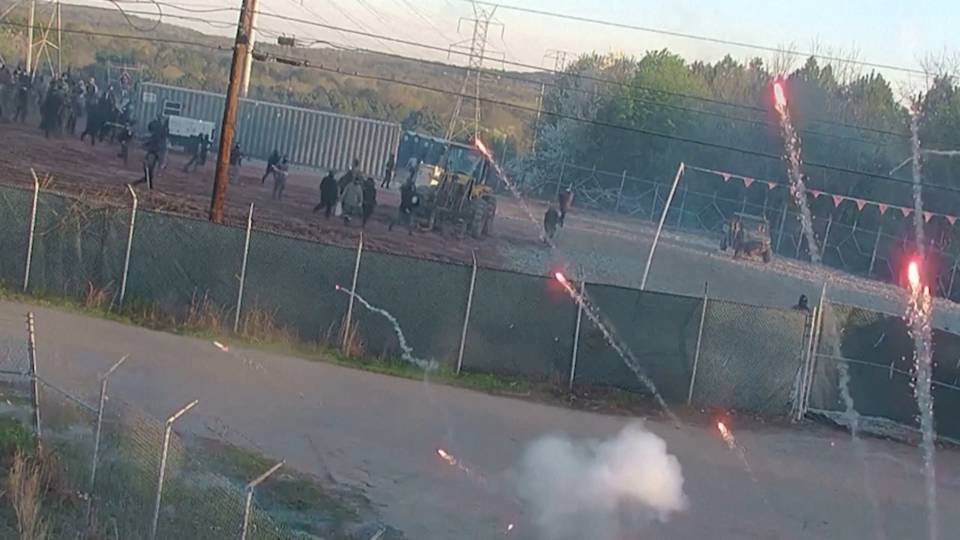 In Georgia, prosecutors have charged 23 forest defenders with "domestic terrorism" after their arrests late Sunday at a festival near the site of Cop City, a massive police training facility being built in the Weelaunee Forest. The arrests followed clashes between police and protesters on Sunday afternoon. On Monday, Atlanta interfaith clergy members joined activists calling on Mayor Andre Dickens and other city officials to cancel the $90 million Cop City project.
Rev. Leo Seyij Allen: "To ignore the cries of residents, the city of Atlanta moves to destroy the nation's largest urban forest and replace it with the largest militarized police training facility in North America. … And may I add that in the face of the violent raid that took place last night as city residents gathered in solidarity to defend this forest, that is an example of the militarization that we are calling out." 
Norfolk Southern Agrees to Limited Plan to Relocate East Palestine Residents During Cleanup
Mar 07, 2023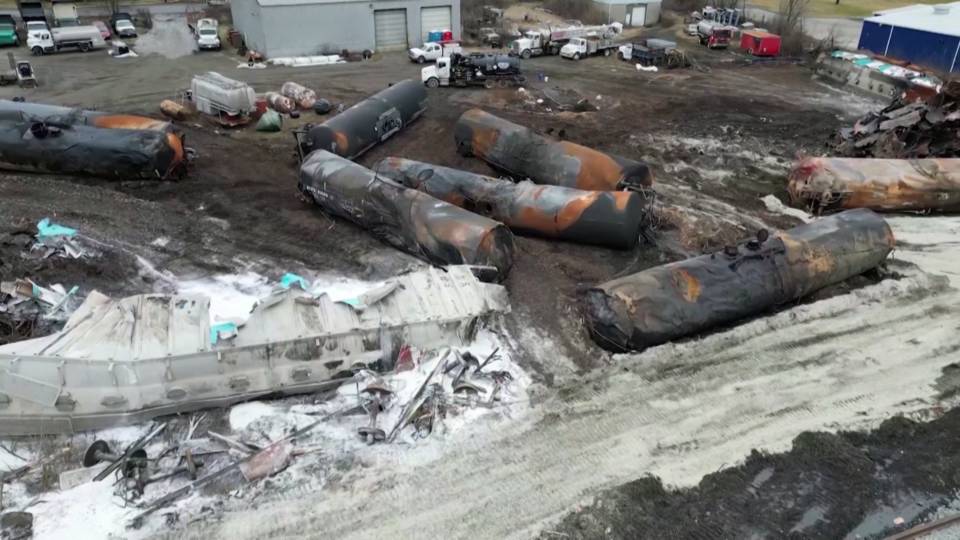 In Ohio, Norfolk Southern has agreed to a limited plan to relocate residents of East Palestine affected by the February 3 rail disaster, which caused a massive release of vinyl chloride and other toxic chemicals. Local activists with the group River Valley Organizing called the move an important first victory, but said in a statement, "Bottom line: this is not enough. A one mile radius for relocation doesn't reflect the facts on the ground that this chemical disaster has had a far reaching impact. We need to stop letting Norfolk Southern put their profits ahead of the people of our community."
Minneapolis Residents Resist Plans to Demolish Warehouse on Toxic Site
Mar 07, 2023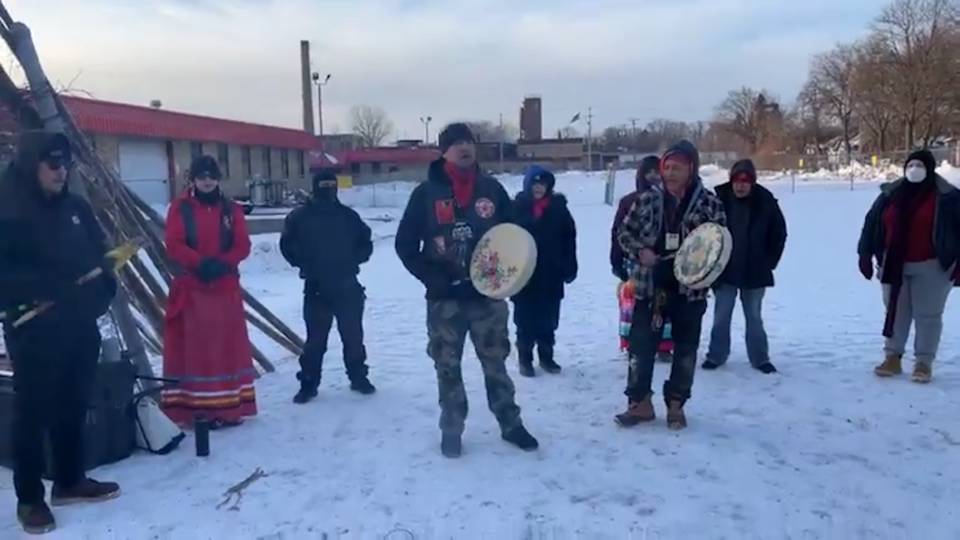 Image Credit: Facebook: Jolene Jones
In Minneapolis, environmental justice advocates are appealing to Minnesota's state Legislature and Supreme Court for relief, after city counselors voted 7 to 6 to demolish a warehouse on a former Superfund site in south Minneapolis. Residents of the East Phillips neighborhood and surrounding communities fear the demolition of the Roof Depot site would stir up toxic chemicals from an area known as "the arsenic triangle," and have proposed turning the building into an indoor urban farm and community business hub. Last month, over 100 Minneapolis police swarmed the site and arrested eight activists who had occupied the space to prevent its demolition. This is Cassie Holmes, a resident of the nearby Little Earth housing complex, which is home to many Native Americans.
Cassie Holmes: "The way I found out about this site was that I had lost my oldest son, who was 16, to a heart condition he wasn't born with. My best friend lost a child at an early age of 20, after her second child, to a heart disease she wasn't born with. We lost friends to asthma attacks. And we start learning about how toxic the air is in our community. And then, so we wanted to create a green space with green living, green jobs, green training, and it was going to be at this site right here. But the city threatened eminent domain. They got the site. And what they want to do is break down, demolish this building, which is encapsulated arsenic. And everything that they want to bring in is just going to create a lot more toxic pollution for our already overtoxic community."