Michigan Lawmakers Vote to Overturn Anti-Union "Right to Work" Law
Mar 16, 2023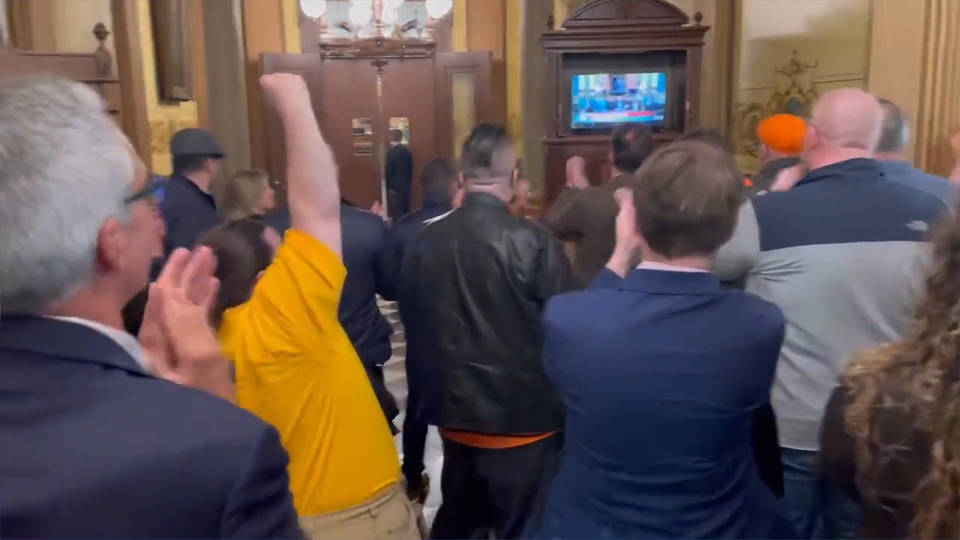 Michigan lawmakers have voted to overturn an anti-union law approved by state Republicans in 2012. Democratic Governor Gretchen Whitmer has promised to sign the legislation, which will make Michigan the first state in nearly six decades to roll back a so-called right-to-work law. Since the law took effect, Michigan unions have seen a decline of about 40,000 members. Twenty-six other U.S. states still have right-to-work policies in place.
Assad Welcomes New Russian Bases in Syria, Recognizes Russian Annexations in Ukraine
Mar 16, 2023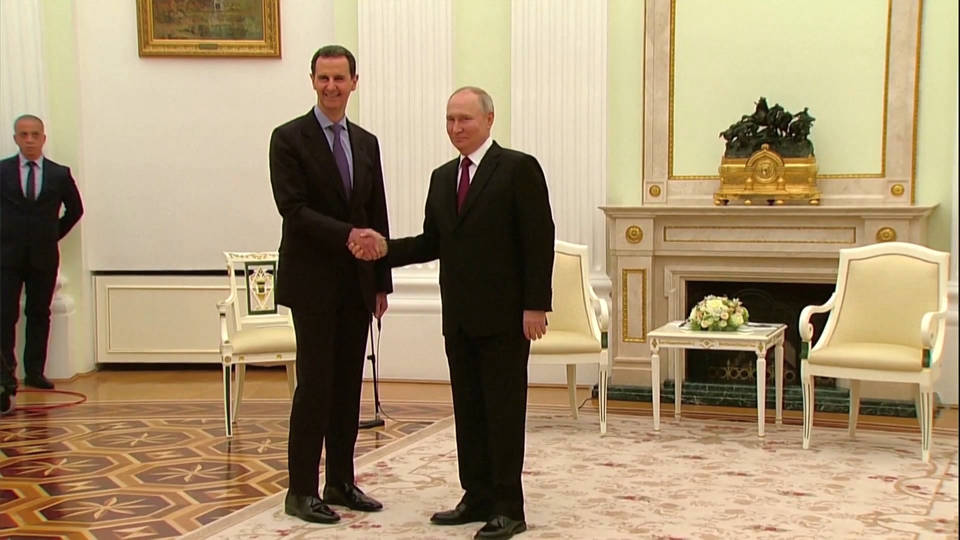 In Moscow, Russian President Vladimir Putin welcomed Syrian leader Bashar al-Assad to the Kremlin earlier today. Assad said he welcomed a Russian proposal to set up new military bases in Syria, and said Damascus had agreed to recognize Russia's annexation claims over occupied parts of Ukraine.
Swiss Central Bank Bails Out Credit Suisse Bank Amid Market Jitters
Mar 16, 2023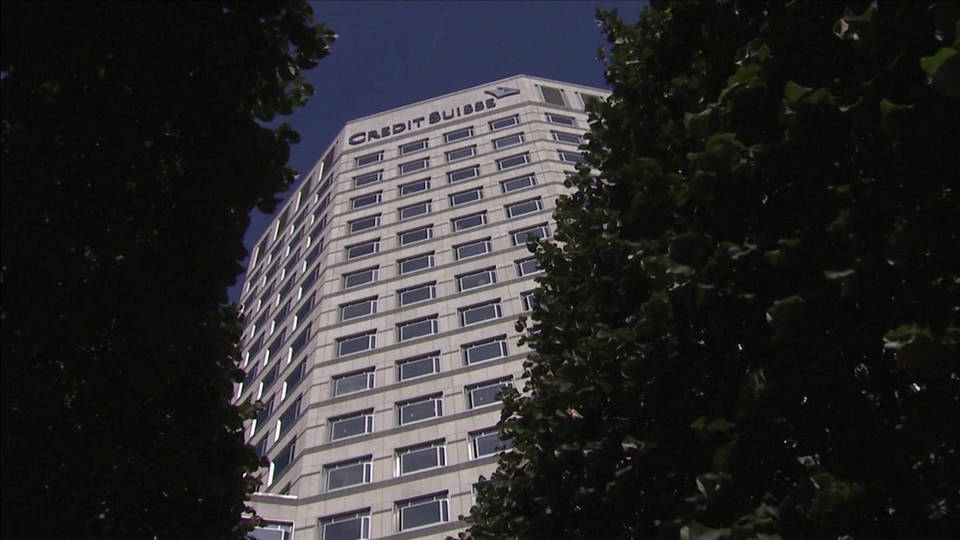 Stock markets in Asia have tumbled after Credit Suisse bank signaled it will borrow up to $54 billion from Switzerland's central bank. The bailout pushed European markets higher, after investors fled Credit Suisse and other financial stocks a day earlier amid fears the sudden collapse of U.S. banks SVB and Signature might trigger a wider financial crisis. In another sign of turmoil in the banking sector, shares of San Francisco-based First Republic Bank have fallen by nearly three-quarters over the past week, after ratings firms downgraded the bank's credit rating to "junk."
Massive Protests Continue in Israel as President Isaac Herzog Warns of "Civil War"
Mar 16, 2023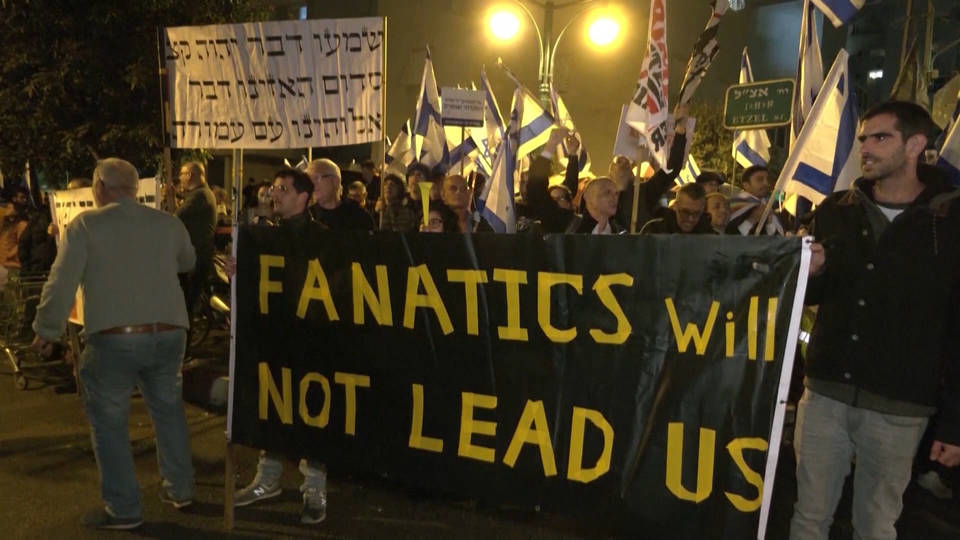 In Israel, hundreds of thousands of protesters have returned to the streets after Prime Minister Benjamin Netanyahu forged ahead with plans to upend Israel's system of checks and balances by gutting the power of the judiciary. In Jerusalem, thousands blocked roads outside the country's Supreme Court; elsewhere, protesters took over a Tel Aviv highway, among dozens of other "disruptions" in cities and towns nationwide. The renewed protests came after Netanyahu rejected a compromise proposal to defuse the crisis put forward by Israel's president, Isaac Herzog, who warned in a televised address that Israel stands on the brink of "civil war."
President Isaac Herzog: "Whoever thinks that a true civil war, where human life is at stake, is a border we won't reach has no clue. Specifically now in the 75th year of the state of Israel, the abyss is at arm's reach."
Meanwhile, tensions between Israel and Lebanon rose after Israel's army said it killed an armed man who entered northern Israel and set off a car bomb on Monday, severely injuring an Israeli civilian. Israel's military said it was investigating whether Hezbollah fighters from Lebanon were behind the blast.
Construction of New Indonesian Capital in Borneo Threatens Indigenous Land
Mar 16, 2023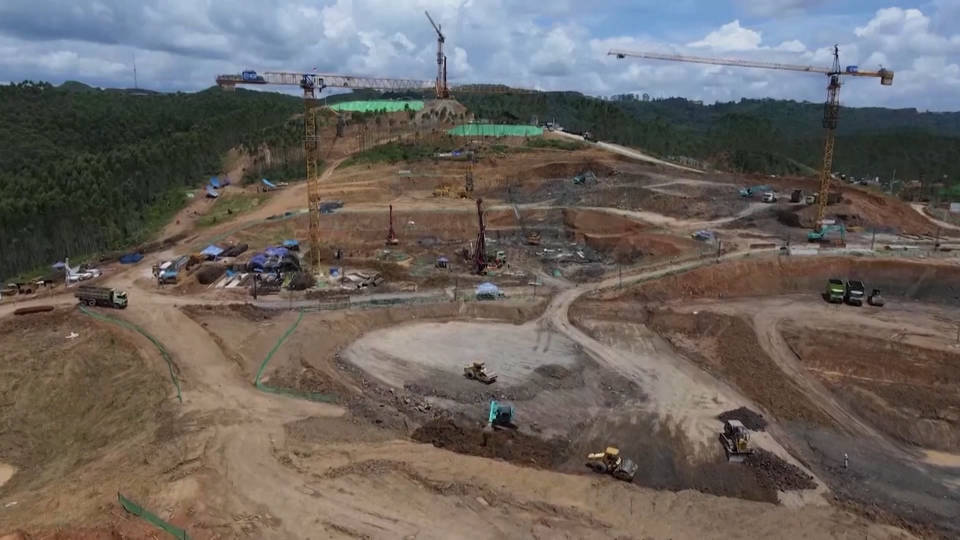 In Indonesia, Indigenous people say construction of the new national capital is pushing them off their land, making them fear for their homes and livelihoods, as the nation prepares to move its seat of government from Jakarta to the east coast of the island of Borneo. Nusantara is set to be inaugurated as Indonesia's new capital next summer. In 2019, President Joko Widodo announced the move away from Jakarta, which is rapidly sinking into the Java Sea. This is Balik tribal chief Sibukdin. bq. Sibukdin: "There is a large forest area in the new capital's construction zone which used to be an arable land and the livelihood of our people. We are not hoping that it will be given back to us, but please do not disturb what we are left with, where we have been living for years. We've had enough. We've had to give in, and we can't let this be taken, too." The Indonesian government has pledged to build a sustainable, carbon-neutral city, but environmentalists warn its construction will lead to massive deforestation, threatening endangered species.
U.S. Regulators Approve Major Rail Merger Over Objections of Unions
Mar 16, 2023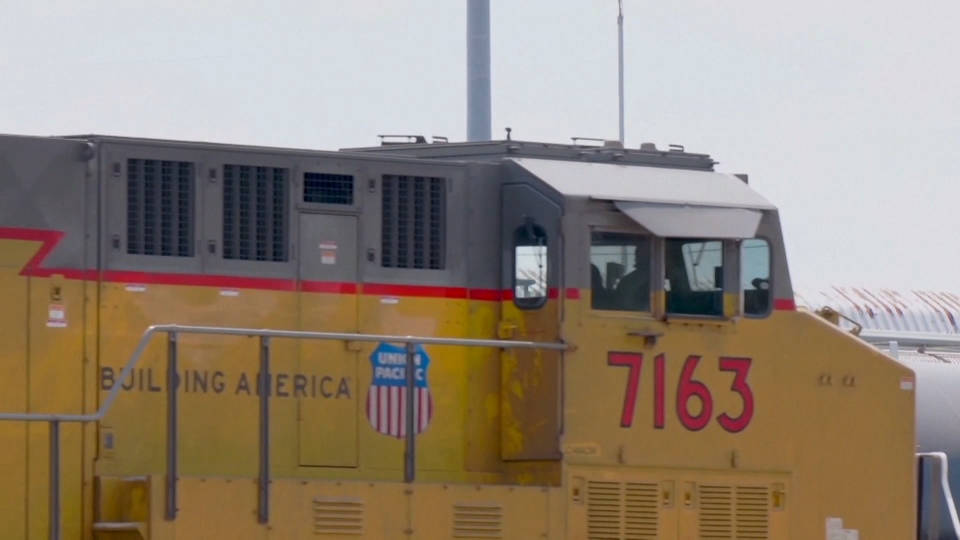 The Biden administration has approved a $31 billion merger between Canadian Pacific Railway and Kansas City Southern — the first major rail merger approved by U.S. regulators in more than two decades. The new company, named Canadian Pacific Kansas City, will operate freight rail traffic over more than 20,000 miles of track in the United States, Mexico and Canada. The merger brings the number of major U.S. rail firms down to six. It follows February's derailment of a freight train in Ohio that spread toxic chemicals across the town of East Palestine. This week, the inter-union coalition Railroad Workers United passed a resolution opposing the merger, noting that rail industry consolidation has resulted in less competition, fewer jobs, severe traffic congestion, dissatisfied shippers, delayed passenger trains and serious safety concerns.
Senate Confirms Eric Garcetti's Ambassadorship to India
Mar 16, 2023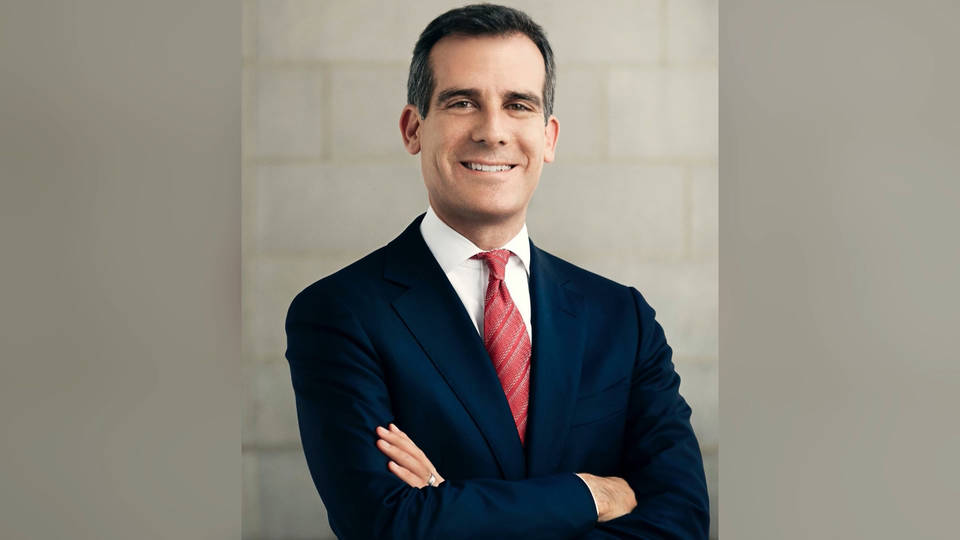 The U.S. Senate narrowly confirmed former Los Angeles Mayor Eric Garcetti as ambassador to India Wednesday — more than 600 days after his nomination, and despite reports Garcetti was aware his former deputy chief of staff, Rick Jacobs, was guilty of sexual harassment. A handful of Republicans joined the majority of Democrats to secure the confirmation after several Democratic senators came out against Garcetti. Earlier this week, Naomi Seligman, former communications director for then-Mayor Eric Garcetti, spoke out against her former boss on CNN.
Naomi Seligman: "Predators can only continue to abuse when you have a powerful enabler. And Eric Garcetti is a very powerful enabler. And he is about to become more powerful. We have a situation where he would oversee 2,000 or more employees, and he has not shown the judgment. He is unfit to become an ambassador or really to hold public office anywhere in this country or this world."
Texas State Officials Take Over Houston's Black and Latinx Public Schools
Mar 16, 2023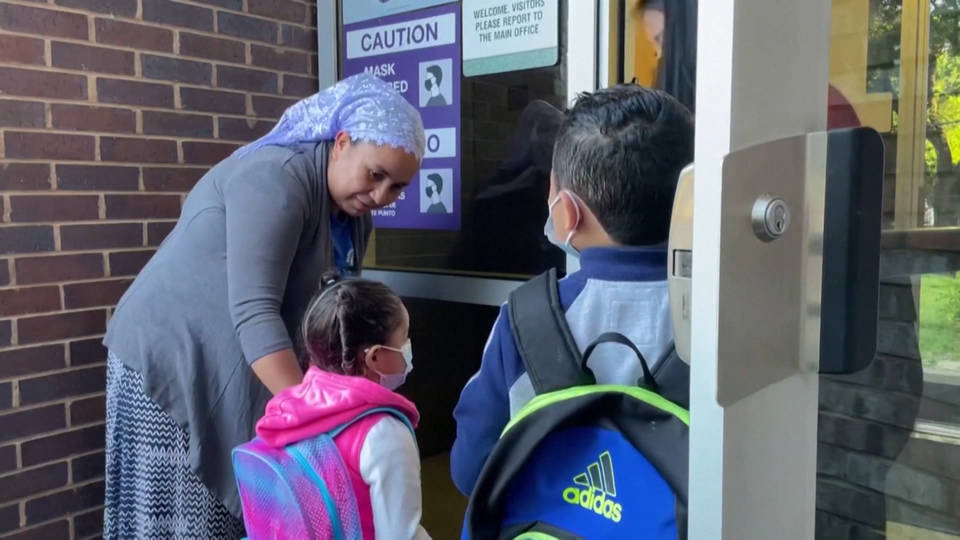 Texas officials announced Wednesday they are taking over Houston's nearly 200,000-student public school district, citing poor academic performance and mismanagement. It's one of the largest school takeovers ever in the U.S. and comes as an affront to state Democrats and many families in Houston, where 90% of the student body is of color, primarily Black and Latinx. It's the latest example of largely white and Republican state officials across the U.S. trying to take control over majority-nonwhite cities.
San Francisco Hears Slavery Reparations Plan for Black Residents
Mar 16, 2023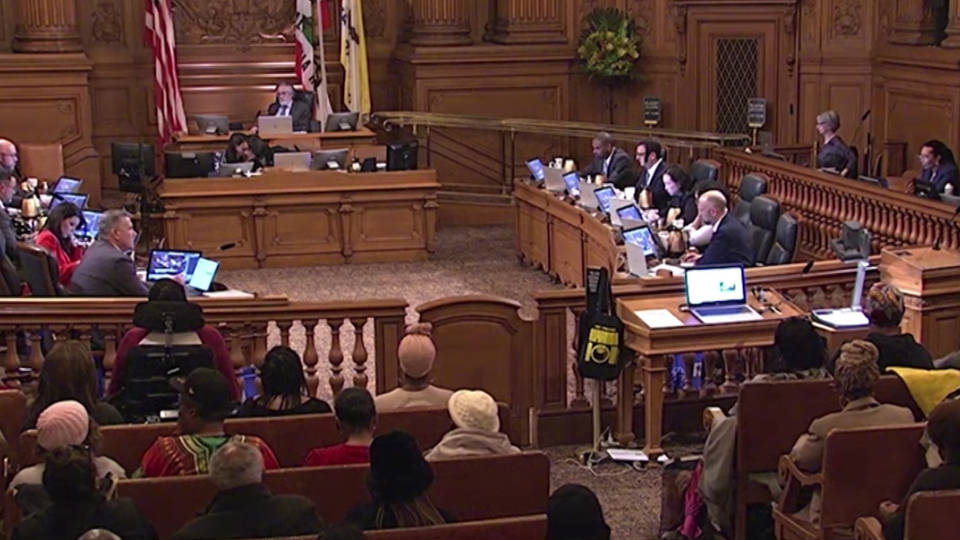 In San Francisco, the city's Board of Supervisors accepted recommendations for a reparations plan that would offer $5 million to each eligible African American resident, among other measures. It was just one of many steps on the way to making reparations a reality for Black San Franciscans but offered new hope for the movement, which regained traction following the 2020 uprising for racial justice. On Tuesday, backers of the reparations plan spoke at the board hearing, including Black police officer Yulanda Williams.
Yulanda Williams: "When my parents migrated here from Louisiana to San Francisco, it was for a hope and a dream that they would be treated fairly and equally. And for them to have had to witness the racial disparity that I received in this city as a peace officer was absolutely atrocious. It is time for you to do the right thing and provide us with the reparations. Make us whole. Make us important in your lives. Black lives matter."