General Strike Brings Greece to Standstill
Mar 17, 2023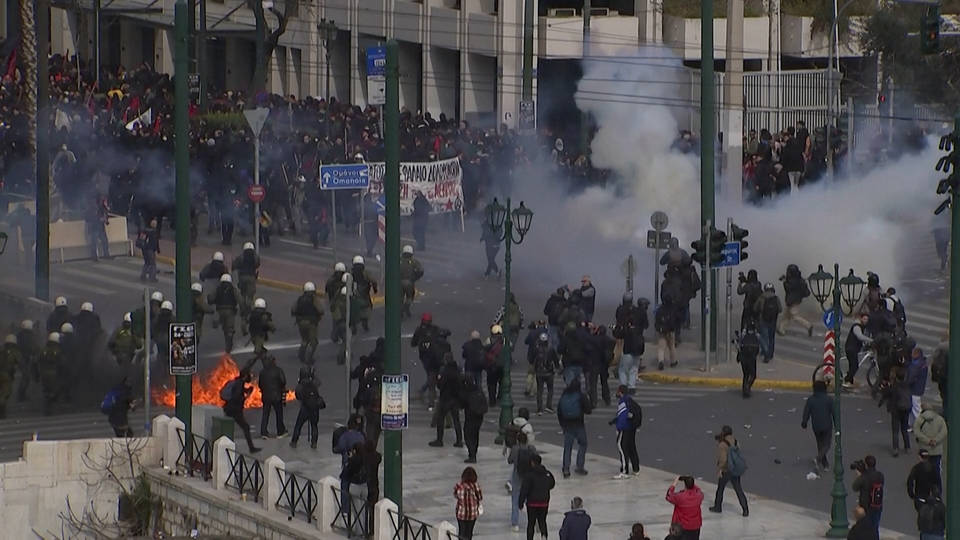 In Greece, riot police deployed tear gas and sound grenades against protesters Thursday as workers held a general strike amid ongoing anger over last month's rail disaster that killed 57 people. The strike grounded flights, halted public transport, kept ferries docked, canceled classes and left public hospitals running with emergency staff. Rail workers say government neglect and privatization led to the decay of the train system.
High Levels of Toxic Chemicals Detected in East Palestine Soil After Train Derailment
Mar 17, 2023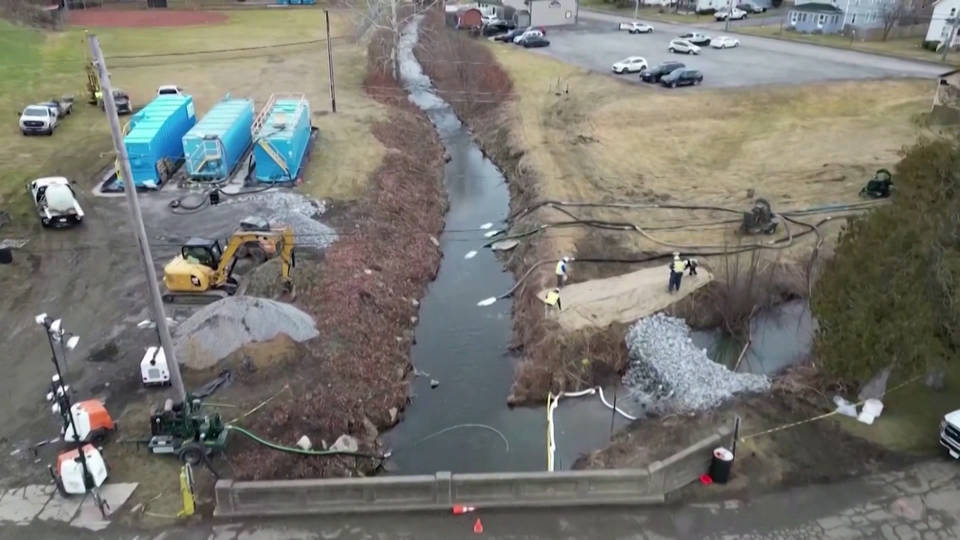 In East Palestine, Ohio, newly released data shows soil around the site of February's Norfolk Southern train derailment contains levels of dioxin hundreds of times higher than what's considered safe. That's according to The Guardian, which had the data reviewed by former EPA officials and other chemical experts, who said dioxins found in East Palestine were extremely concerning, even if they're below the federal cleanup threshold. The findings also contradicted assertions by the EPA, which told Congress last week dioxin levels were "very low." In 2010, when the EPA found dioxin poses cancer risks, the agency tried to have those limits lowered, but the Obama administration kept the higher threshold in place.
In related news, two trains operated by BNSF derailed in Arizona and Washington state Thursday. In Washington, cleanup teams were deployed after some 5,000 gallons of fuel leaked onto the Swinomish tribal reservation.
North Dakota Supreme Court Leaves Access to Abortion in Place as Ban Is Challenged
Mar 17, 2023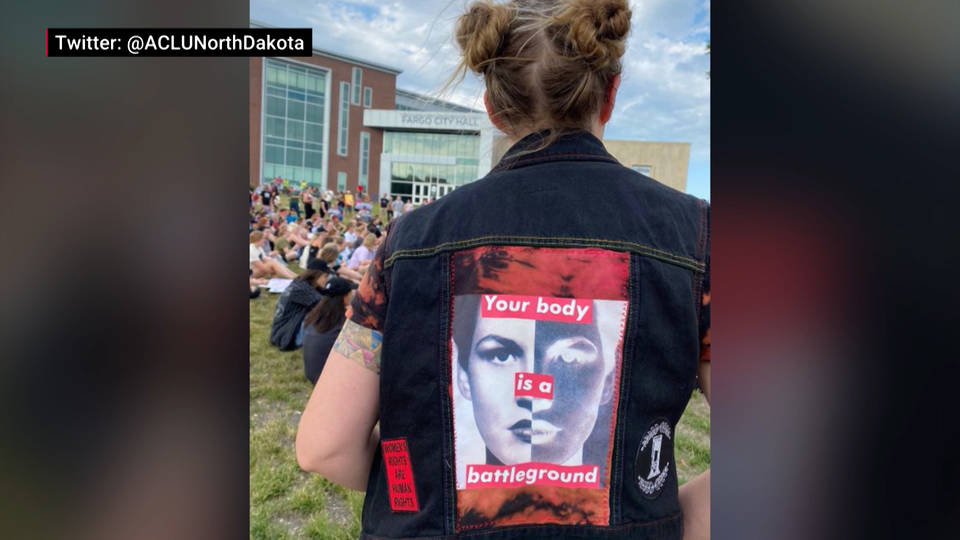 North Dakota's Supreme Court ruled Thursday the state's abortion ban should remain on hold while a lawsuit over its constitutionality is resolved. North Dakota's anti-abortion "trigger law" was supposed to take effect once Roe v. Wade was overturned, but a lower court temporarily blocked it last summer, arguing abortion rights are protected by the state Constitution. The legislation makes it a felony to perform an abortion — with limited exceptions in cases of rape, incest or medical emergency.