On World Water Day, U.N. Warns 2 Billion Lack Safe Drinking Water
Mar 23, 2023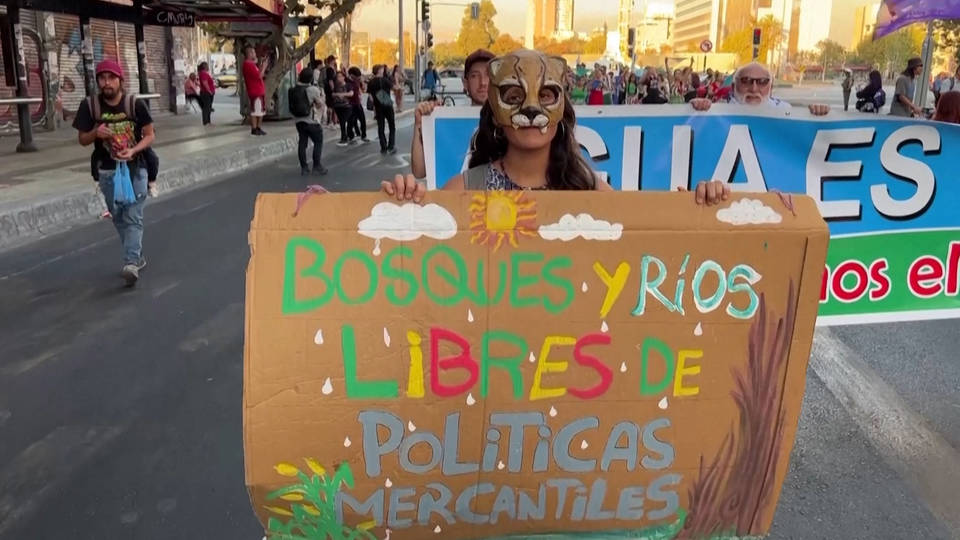 The United Nations warns in a new report that 2 billion people — or a quarter of humanity — lack access to safe drinking water, and nearly half the global population has no access to basic sanitation. Secretary-General António Guterres announced the findings on Wednesday as the U.N. Water Conference opened three days of meetings — the first such event in nearly half a century.
Secretary-General António Guterres: "Water is a human right — and the common development denominator to shape a better future. But water is in deep trouble. We are draining humanity's lifeblood through vampiric overconsumption and unsustainable use and evaporating it through global heating."
In Santiago, Chile, protesters marked World Water Day Wednesday with a march demanding access to safe drinking water and sanitation. Chile is in the grips of a 13-year megadrought, with more than half the nation's population suffering from "severe water scarcity." This is journalist and social activist Lucía Sepúlveda.
Lucía Sepúlveda: "We are here representing many who cannot join us, because in their territories they have no water, because they have a miserable quality of life, because the water is being taken away by logging companies, because the water is being used by single-crop plantations."
Here in the United States, more than 2 million people lack running water and basic indoor plumbing, with renters and people of color most likely to be affected.
California Storms Kill Five, Flood Farms and Spawn Tornadoes
Mar 23, 2023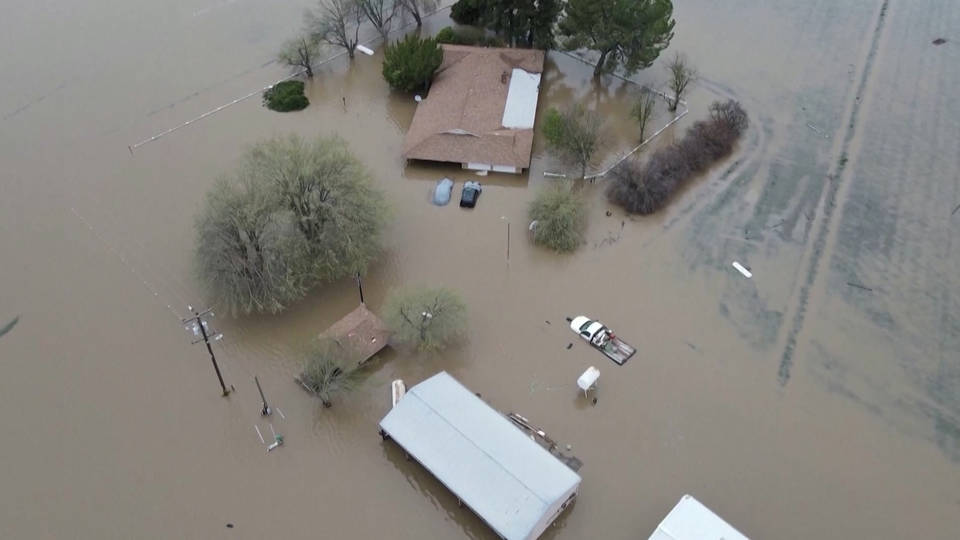 In California, at least five people were killed and over 100,000 homes and businesses left without electricity, after fierce winter storms brought heavy rain and wind gusts of up to 80 miles an hour. Parts of California's central San Joaquin Valley face catastrophic flooding, with estimates that up to 100,000 acres of farmland are under water. In Southern California, the National Weather Service says two rare tornadoes touched down this week, injuring two people and damaging dozens of structures in Los Angeles County.
Kremlin Warns U.K. and Its Allies Against Supplying Ukraine with Depleted Uranium
Mar 23, 2023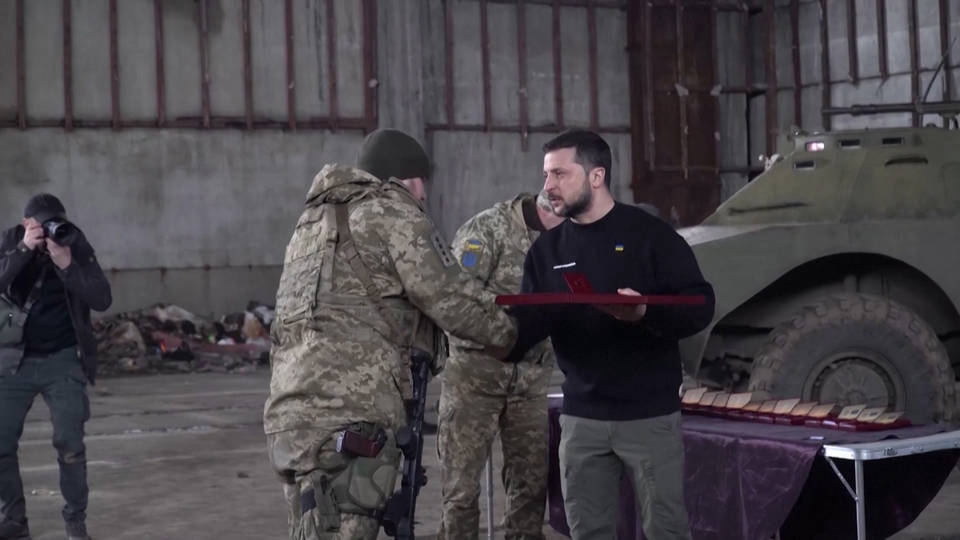 Ukrainian President Volodymyr Zelensky returned to the frontline near the devastated city of Bakhmut Wednesday, promising to "respond to every blow" following a string of Russian attacks on civilian sites across Ukraine that killed at least eight people and injured dozens on Wednesday.
In Moscow, Russian officials have warned the United Kingdom not to send ammunition to Ukraine containing depleted uranium. The metal is a byproduct of the enrichment process used to make nuclear warheads and fuel for power plants. It's both toxic and radioactive and has been linked to congenital birth defects, cancer and kidney damage. This is Russian Foreign Minister Sergey Lavrov speaking Wednesday.
Sergey Lavrov: "While there is no convention to ban depleted uranium shells, the United Nations General Assembly regularly considers resolutions calling on nations not to produce or use depleted uranium. Every time, the United Kingdom, the United States and France vote it down."
Since the 1990s, the U.S. has fired munitions containing hundreds of tons of depleted uranium in Iraq, Serbia, Kosovo and Syria, as well as the former U.S. Naval Training Range in Vieques, Puerto Rico.
CodePink Activists Disrupt Blinken's Senate Testimony, Call for Diplomacy Over Wars
Mar 23, 2023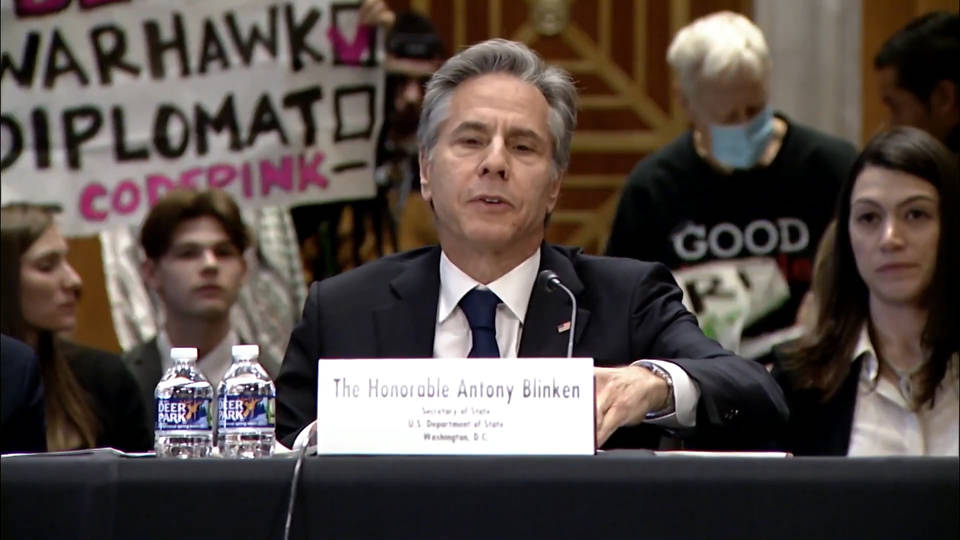 On Capitol Hill, peace activists with the group CodePink repeatedly interrupted U.S. Secretary of State Antony Blinken Wednesday as he testified to the Senate Foreign Relations Committee. This is CodePink founder Medea Benjamin.
Medea Benjamin: "The American people don't want to keep fueling a proxy war with Russia that could lead us to World War III or a nuclear holocaust. You're supposed to be a diplomat. Start negotiating! You know, if you don't like the Chinese proposal, where is your peace proposal?"
Police moved in to arrest CodePink members as they delivered their messages to Blinken and senators.
Russia Raids Homes of Workers from Banned, Nobel Peace Prize-Winning Organization
Mar 23, 2023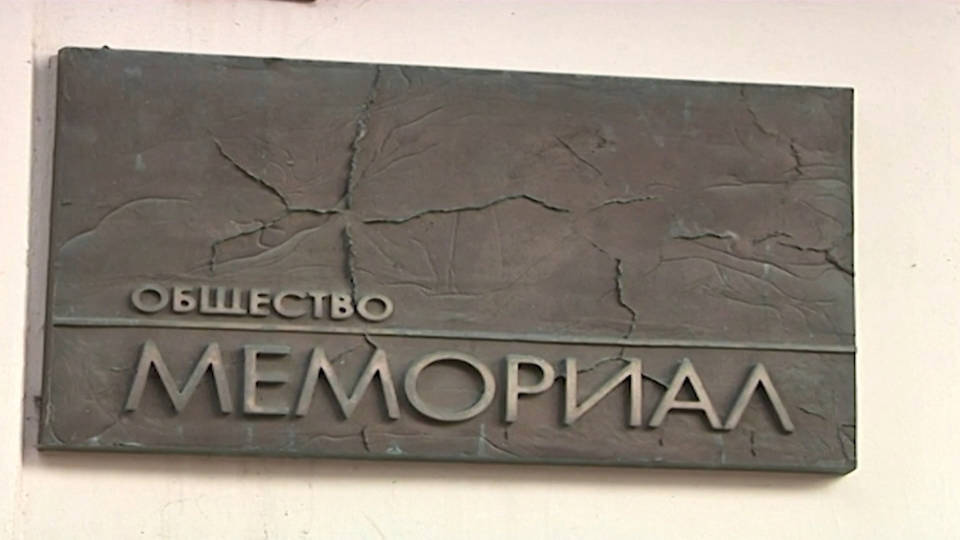 In Russia, security forces have raided the homes of people affiliated with the banned Memorial Human Rights Center, confiscating items and equipment and bringing some of the group's members in for questioning. Memorial won the Right Livelihood Award in 2004 and the Nobel Peace Prize in 2022 for its work documenting human rights violations and crimes committed by the former Soviet Union. It was outlawed by the Russian government in late 2021, ahead of Russia's invasion of Ukraine.
Ex-Russian President Says Russia Could Bomb International Criminal Court
Mar 23, 2023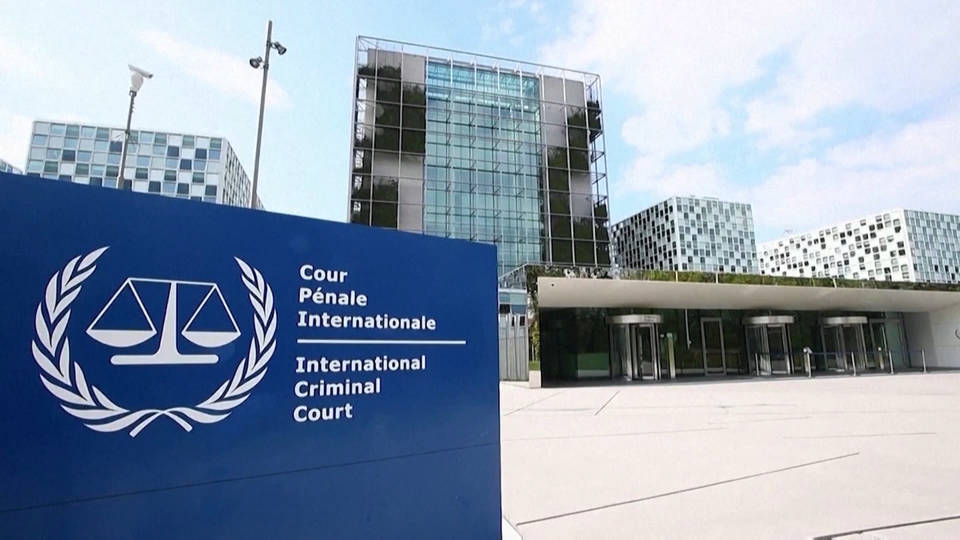 The International Criminal Court has expressed concern over comments by former Russian President Dmitry Medvedev, who said Monday, "It's quite possible to imagine a hypersonic missile being fired from the North Sea from a Russian ship at The Hague courthouse." Medvedev added that any attempt by the ICC to arrest President Vladimir Putin on war crimes charges would amount to a declaration of war. Russia, the United States and Ukraine have not ratified the Rome Statute treaty that established the International Criminal Court. In 2002, then-President George W. Bush signed a bipartisan bill known as the American Service-Members' Protection Act, authorizing U.S. military action to bring about the release of any U.S. personnel being detained at the request of the International Criminal Court.
Earthquake Kills 19 in Afghanistan and Pakistan
Mar 23, 2023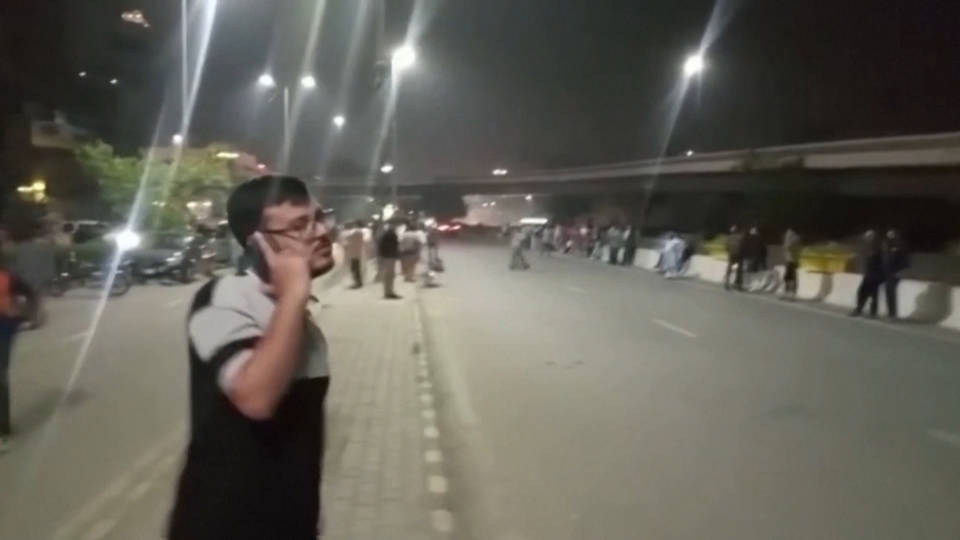 A 6.5-magnitude earthquake killed at least 19 people and injured hundreds more in Afghanistan and Pakistan. The earthquake struck Tuesday evening in the mountainous northeast of Afghanistan, near its border with Pakistan, damaging buildings and triggering landslides.
Fed Raises Interest Rate by Another 0.25%, Dismissing Unemployment Concerns
Mar 23, 2023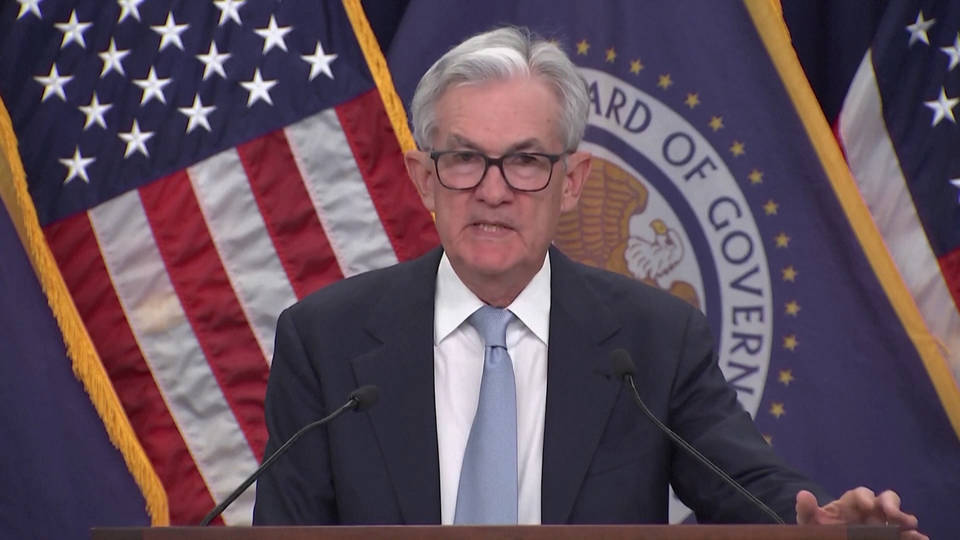 The U.S. central bank has raised interest rates by another quarter of a percent. It's the eighth time in a row the Federal Reserve has raised the cost of borrowing, even though the Fed's own forecasts show the hikes could cost 2 million people their jobs. Massachusetts Democratic Senator Elizabeth Warren blasted Fed Chair Jerome Powell's decision, tweeting, "I've warned for months that the Fed's current path risks throwing millions of Americans out of work. We have many tools to fight inflation without pushing the economy off a cliff."