Russian Separatists in Donbas Accuse Ukraine of Shelling Civilians 
Sep 20, 2022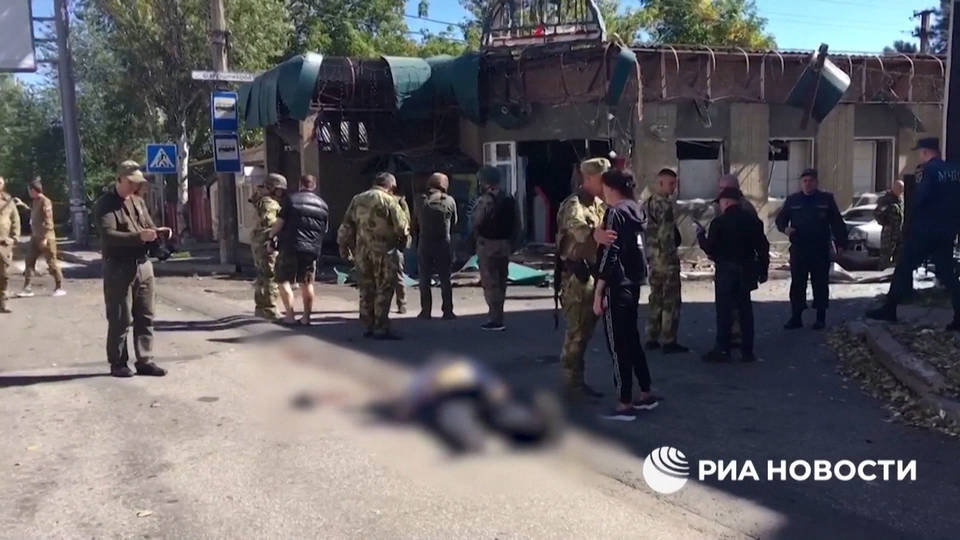 In Ukraine's east, Russia-backed separatists say shelling by Ukraine's military in Donetsk city Monday killed 13 people, including two children. Elsewhere, officials in the Russian-occupied Luhansk region say overnight Ukrainian attacks killed seven civilians, including three children. The reported deaths and injuries came as Ukraine claimed its counteroffensive has for the first time seized Russian-held territory in Luhansk.  Ukraine  Russia
Hurricane Fiona Hits Dominican Republic; Puerto Rico Remains Without Power and Tap Water
Sep 20, 2022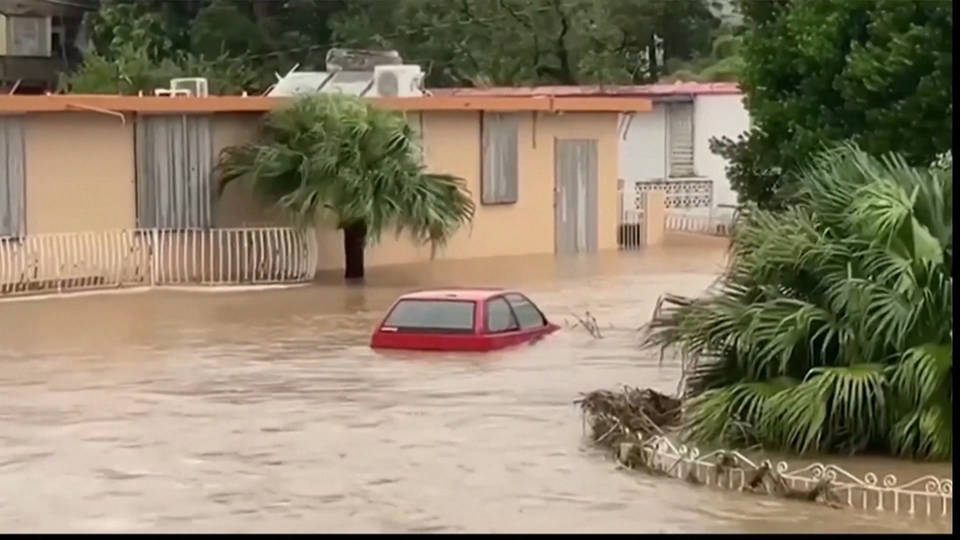 In the Caribbean, Hurricane Faiona has strengthened into a "major" Category 3 storm, taking aim at Turks and Caicos after it pummeled the Dominican Republic on Monday. So far, most of the storm's destruction is in Puerto Rico, where nearly all of the island remains without power as of this morning. Officials say it could be days before a majority of customers have service restored. Meanwhile, an estimated two-thirds of Puerto Rican households have no access to clean tap water, after Hurricane Fiona flooded water filtration and sewage treatment plants. After headlines, we'll get an update with Democracy Now!'s Juan Gonzalez.
World's Fossil Fuel Reserves Hold 3.5 Trillion Tons of Potential Greenhouse Gases
Sep 20, 2022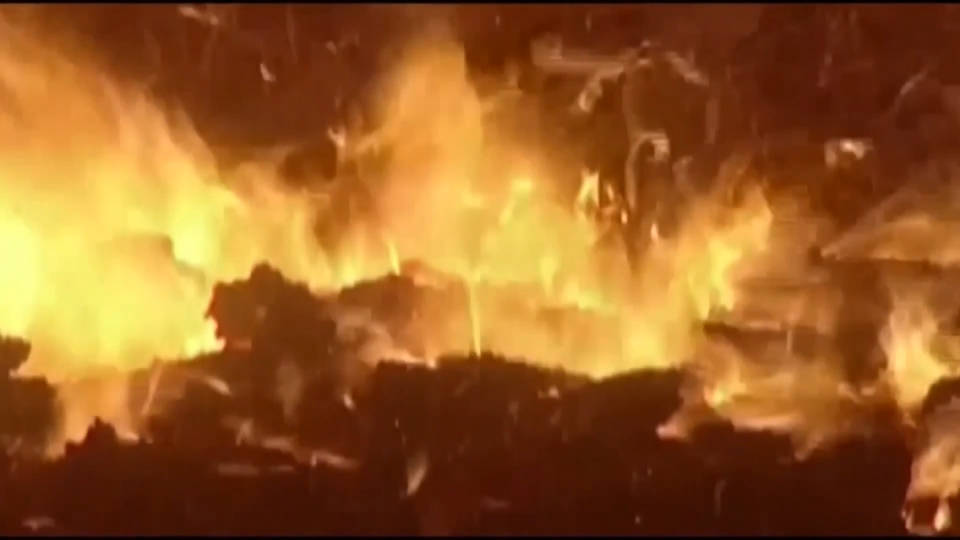 In more climate news, a new public database has found the world's fossil fuel reserves contain enough carbon to exceed limits set by the Paris climate accord seven times over. The Global Registry of Fossil Fuels warns that burning the world's remaining supplies of coal, oil and gas would add 3.5 trillion tons of greenhouse gas into the atmosphere — more than all of the emissions since the start of the Industrial Revolution.  Climate Crisis
U.N. General Assembly Opens with Appeals on Poverty, Hunger and Climate
Sep 20, 2022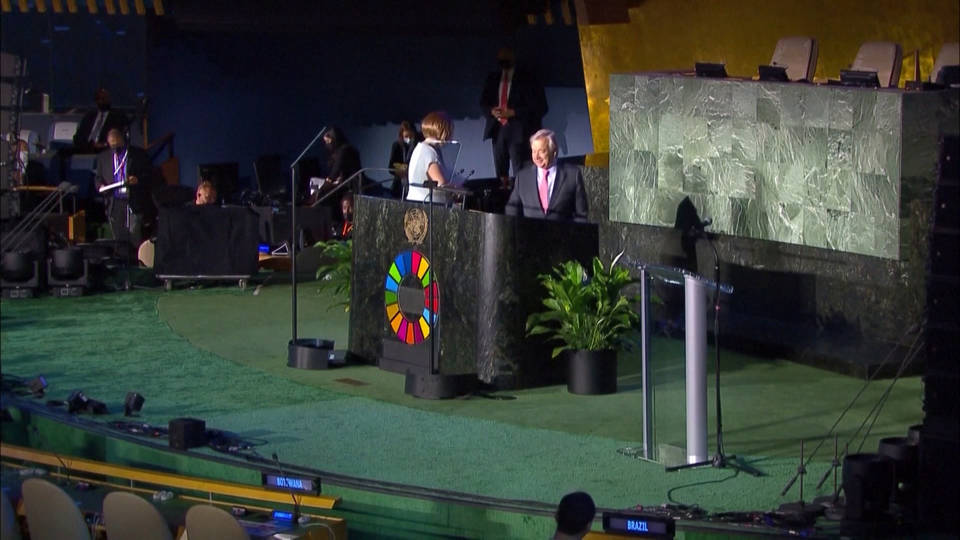 Here in New York, the 2022 United Nations General Assembly opened Monday with an appeal for urgent action on hunger, poverty, racial and gender inequality and the climate crisis. During an opening ceremony, 24-year-old U.S. poet Amanda Gorman read her new work, "An Ode We Owe." Meanwhile, U.N. Secretary-General António Guterres appealed to nations to meet the U.N.'s blueprint for peace and prosperity, known as the Sustainable Development Goals. 
Secretary-General António Guterres: "Young people — and future generations — are demanding action. We cannot let them down. This is a definitive moment. All of you here today, and those tuning in from around the world, give me immense hope that we can put our hands on the wheel of progress and steer a new course."
Ukraine Exhumes Bodies from Mass Grave in Territory Reclaimed from Russia
Sep 20, 2022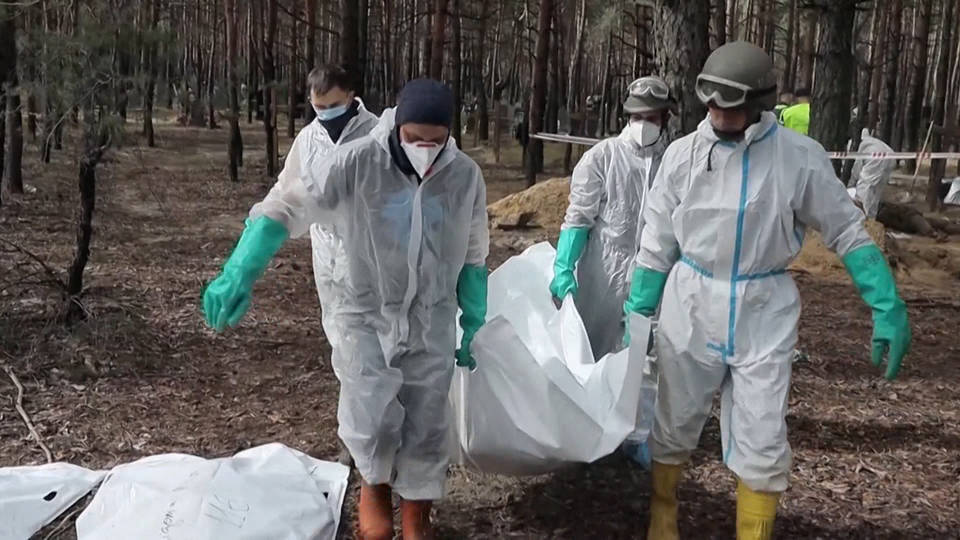 Ukrainian officials said Monday the bodies of two children were found among the remains of 440 people buried in mass graves outside the city of Kharkiv, which was recaptured from Russian forces during a Ukrainian counteroffensive earlier this month. Ukraine's internal affairs minister said dozens of victims' bodies were mutilated and showed signs of torture. Kharkiv's police chief said investigators were carefully exhuming the bodies to identify the remains and to determine a cause of death.
Serhii Bolvinov: "It is very hard to establish whether there are gunshot wounds in the bodies or not. This work will be done during an examination by forensic experts."
China and Russia Begin Joint Naval Patrols; U.S. Sends Carrier Battle Group to Korean Peninsula
Sep 20, 2022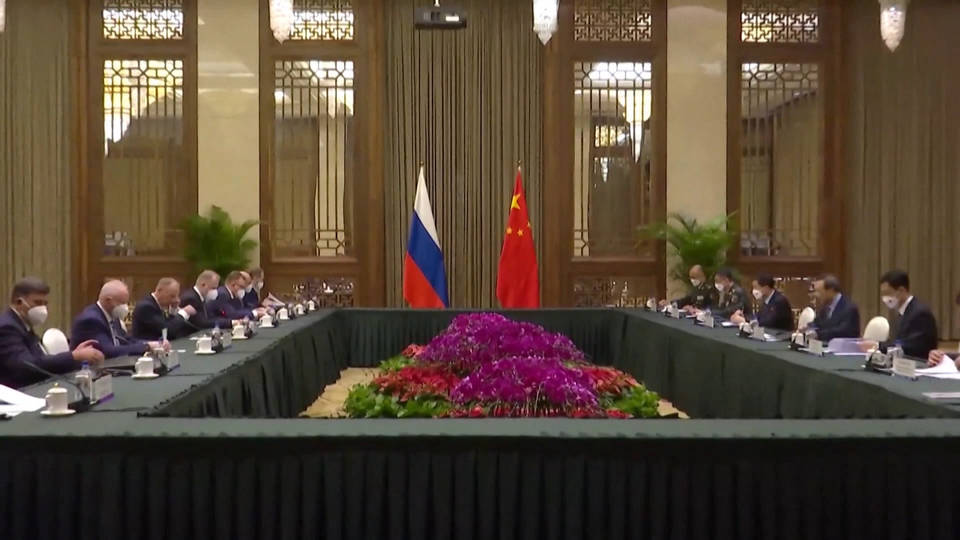 Russia and China have agreed to deepen military ties between the two nations. Russia's Security Council secretary said Monday Chinese and Russian naval vessels have begun joint patrols in the Pacific.
 
Meanwhile, the United States has dispatched a nuclear aircraft carrier to South Korea for the first time since 2018. The USS Ronald Reagan and an accompanying carrier strike group are scheduled to hold joint war games with South Korea's military off the Korean Peninsula. This comes as U.S. officials say North Korea is preparing its first underground nuclear weapons test since 2017. North Korea  Nuclear Weapons
WaPo: Pentagon Orders Review of Psyops Program over Fake Social Media Accounts
Sep 20, 2022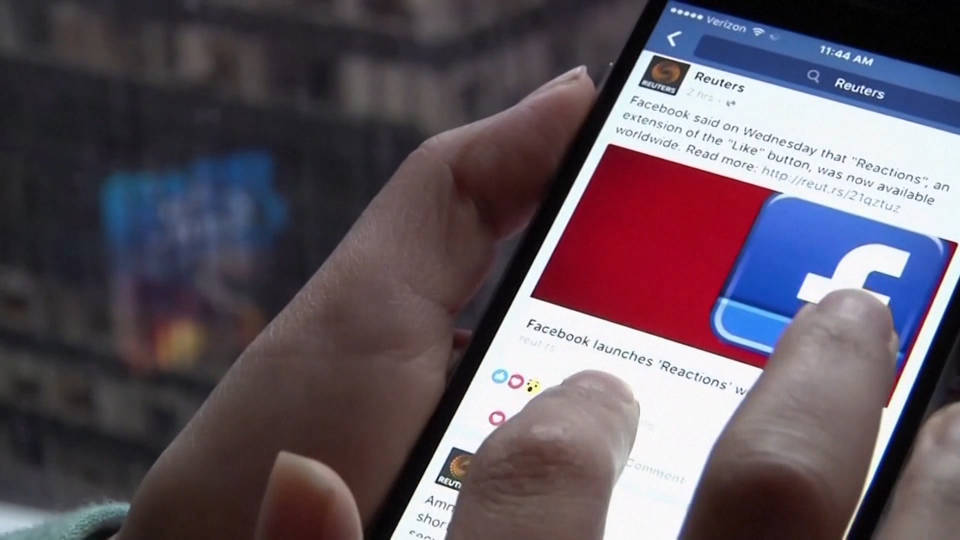 The Washington Post reports the Pentagon has ordered an internal review of the military's use of clandestine psychological operations online, including the creation of fake social media accounts on Facebook, Twitter and Instagram. Over 150 fake accounts linked to the military have reportedly been removed by social media companies for violating their policies. Some of the accounts were used to post messages about Russia, China and Iran.  Pentagon  Social Media
U.S. Arrests at Southern Border Top 2 Million, Surpassing Last Year's Record Total
Sep 20, 2022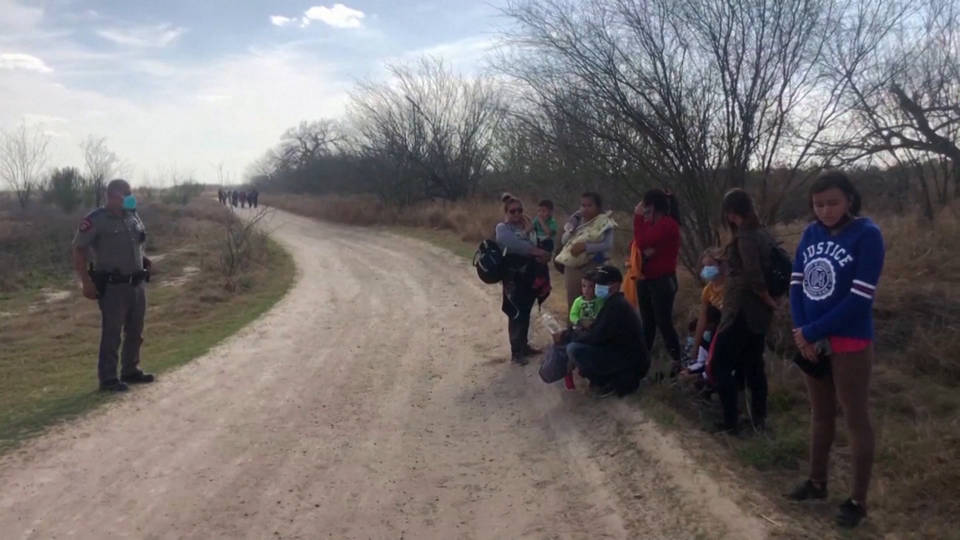 Back in the United States, new figures show the Biden administration has arrested more than 2 million people along the U.S.-Mexico border over the past 11 months. It's by far the fastest rate of arrests at the southern border in U.S. history, surpassing last year's record total of 1.7 million arrests.
Texas Sheriff to Probe Whether Asylum Seekers Were Illegally Lured to Martha's Vineyard
Sep 20, 2022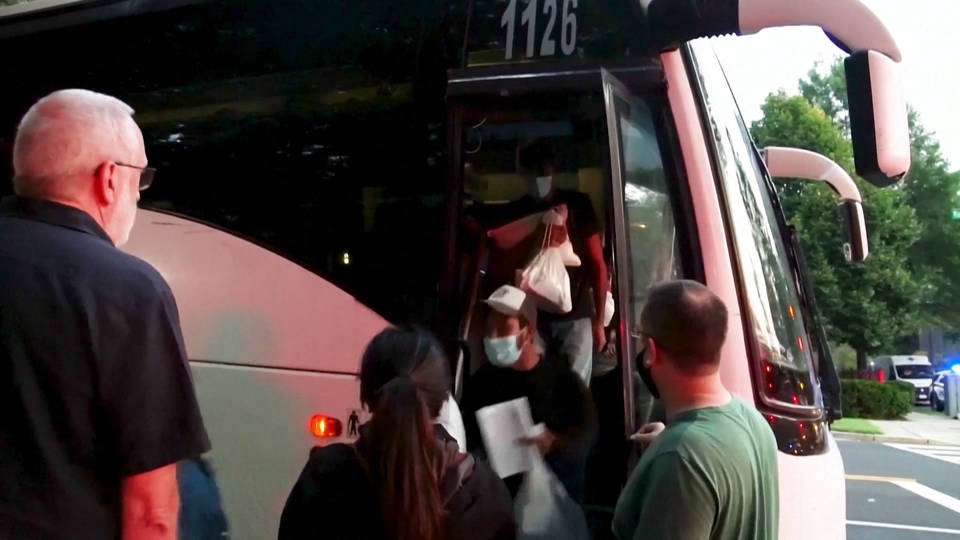 In Texas, a San Antonio-area sheriff has launched a criminal investigation into whether recruiters unlawfully tricked a group of 48 asylum seekers into boarding flights that took them to Martha's Vineyard, an island off the coast of Massachusetts. Lawyers for the migrants say they were given brochures promising cash assistance, job placement services and more. Bexar County Sheriff Javier Salazar said Monday the asylum seekers were instead unceremoniously left stranded.
Sheriff Javier Salazar: "What, if anything, did they sign? Did they even understand the document that was put in front of them, if they signed something? Or was this strictly a predatory measure, somebody coming and preying upon people that are here minding their own business and are here legally, not bothering a soul, but somebody saw fit to come from another state, hunt them down, prey upon them and then take advantage of their desperate situation, just for the sake of political theater, just for the sake of making some sort of a statement, and putting people's lives in danger?"
Last week, Florida Republican Governor Ron DeSantis took credit for sending the asylum seekers to Martha's Vineyard, saying it's part of a broader scheme by Republican governors to bus or fly migrants to states controlled by Democrats.  Refugees  Immigrant Rights  Republican Party
U.N. Panel Says Ethiopia May Have Committed Crimes Against Humanity in Tigray
Sep 20, 2022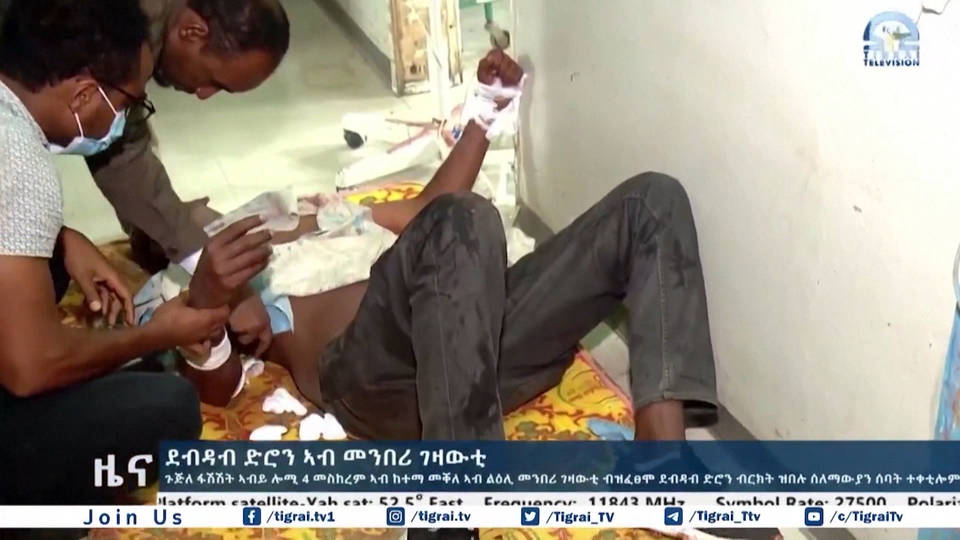 A panel of United Nations experts said Monday Ethiopia's government may have committed "war crimes and crimes against humanity" in the northern Tigray region. The report by the International Commission of Human Rights Experts on Ethiopia was released as Ethiopia renewed its military offensive against separtist rebels in Tigray, ending a five-month-old ceasefire. The commission said Monday all parties to the conflict were found to have committed crimes, including extrajudicial killings and rape. The conflict in Tigray has combined with the climate crisis to exacerbate a food shortage in Ethiopia, where some 20 million people are in need of humanitarian assistance.  Ethiopia
Major Earthquake Shakes Mexico on Anniversary of Two Previous Temblors
Sep 20, 2022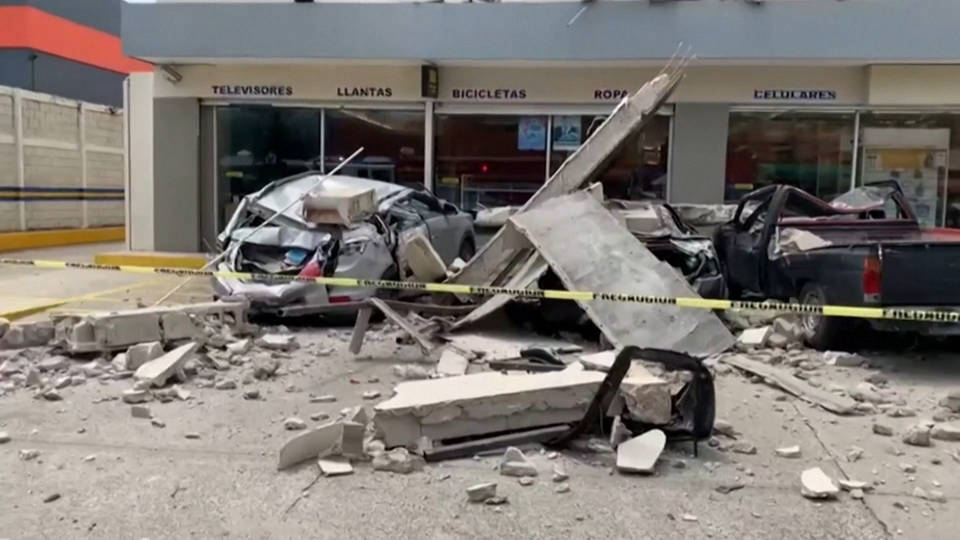 In Mexico, at least two people were killed as a major 7.6-magnitude earthquake struck the Pacific coast near the port city of Manzanillo Monday afternoon, triggering a tsunami alert, collapsing buildings near the epicenter and knocking out electricity to over a million customers. It was felt as far away as Mexico City — and beyond. The earthquake struck on the anniversary of two previous major quakes that devastated central Mexico in 1985 and 2017. It came just hours after authorities in eight states held earthquake preparedness drills. Mexico City Mayor Claudia Sheinbaum said there were no reports of major damage in the capital, and she said the timing of the earthquake was a coincidence.
bq. Mayor Claudia Sheinbaum: "In scientific terms, there is nothing to say that September 19 is a special day for earthquakes. In fact, there have been three earthquakes in the city on this day." 
U.S. Releases Taliban Prisoner in Exchange for American Mark Frerichs
Sep 20, 2022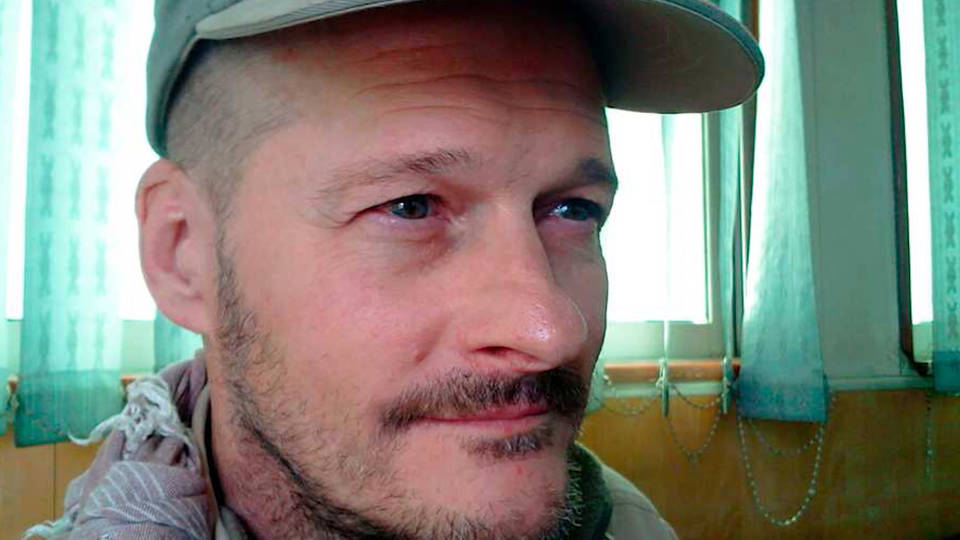 A U.S. engineer who had been held in Afghanistan since 2020 has been freed in a prisoner swap. The Taliban agreed to release Mark Frerichs in exchange for Haji Bashir Noorzai, who was convicted in the United States on drug trafficking charges in 2008. Noorzai, who had been sentenced to life in prison, was a key financial backer of the Taliban in the 1990s. Secretary of State Tony Blinken spoke on Monday.
Secretary of State Antony Blinken: "I want the families of Americans who are being arbitrarily detained or held hostage anywhere in the world to know that our commitment to them to bringing their loved ones home is resolute, and we will relentlessly continue to focus on doing just that."
In related news, President Biden met Friday at the White House with the families of two U.S. citizens imprisoned in Russia: basketball superstar Brittney Griner and Paul Whelan. It was Biden's first meeting with the families.   Sports & Politics
Global Tel Link Will Pay $67 Million to Settle Claims It Seized Funds from Prisoners 
Sep 20, 2022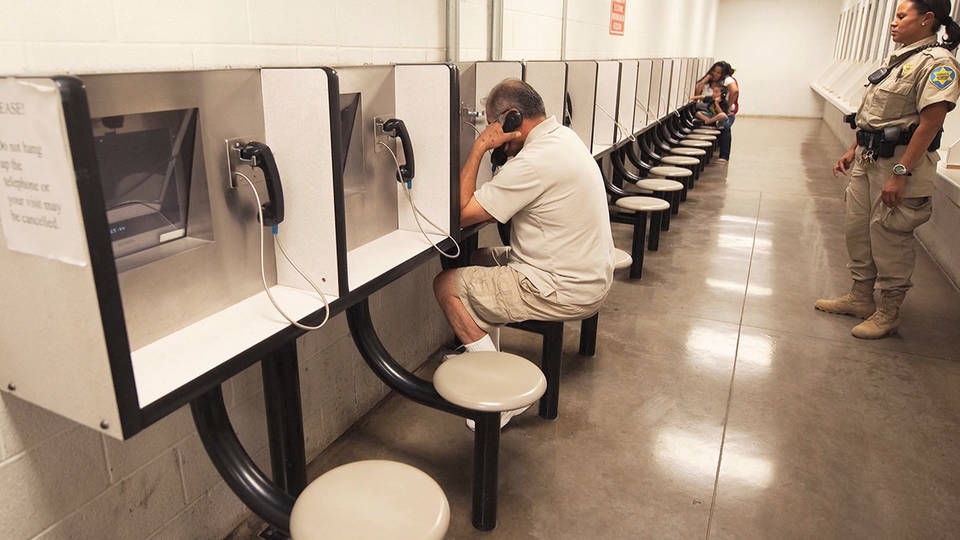 Back in the United States, a for-profit company that operates prison telephone lines has agreed to pay $67 million to settle a class-action lawsuit brought by incarcerated people. Advocates say Global Tel Link routinely pocketed deposits made by prisoners to prepaid phone accounts and preyed on prisoners by charging them exorbitant rates of up to 100 times the actual cost of calls.  Prison  Telecommunications
Adnan Syed, Subject of "Serial" Podcast, Freed from Prison as Judge Vacates Murder Conviction
Sep 20, 2022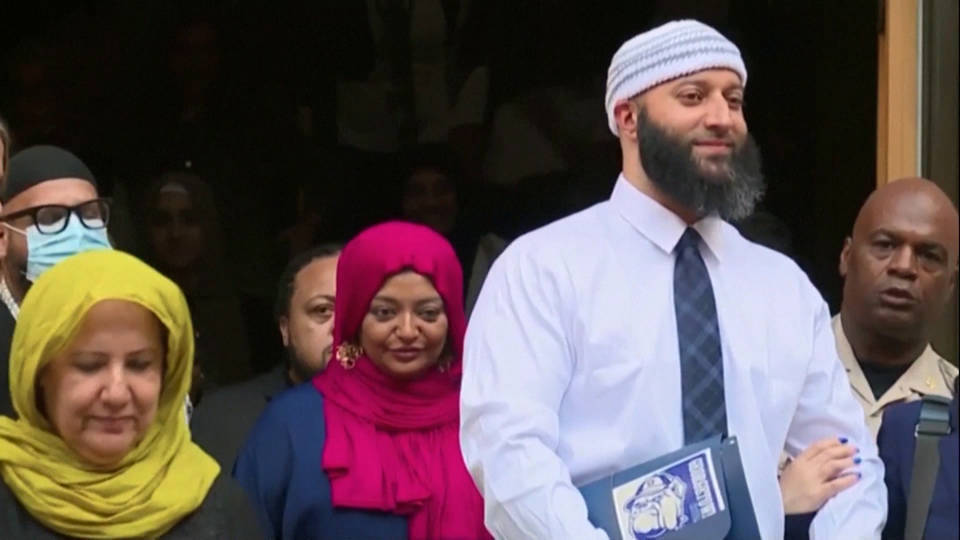 In Baltimore, supporters of Adnan Syed are celebrating his release from prison Monday, after a Maryland judge vacated his murder conviction. The 41-year-old Syed had spent 23 years behind bars after being convicted of the 1999 murder of his ex-girlfriend, Hae Min Lee. His case gained international attention when the award-winning podcast "Serial" reexamined his conviction and raised new questions about his guilt. A Baltimore County circuit court judge has ordered new DNA testing in the case — tests that were not available at the time of Syed's conviction. Syed could still face a new trial. State's Attorney for Baltimore Marilyn Mosby spoke on Monday. 
Marilyn Mosby: "We're not yet declaring — not yet declaring Adnan Syed is innocent, but we are declaring that in the interest of fairness and justice, he is entitled to a new trial."
Mosby said she'll look into whether two alternative suspects may have murdered Hae Min Lee — including one who threatened to "make her disappear" and kill her.