Burmese Military Dissolves Aung San Suu Kyi's Party
Mar 29, 2023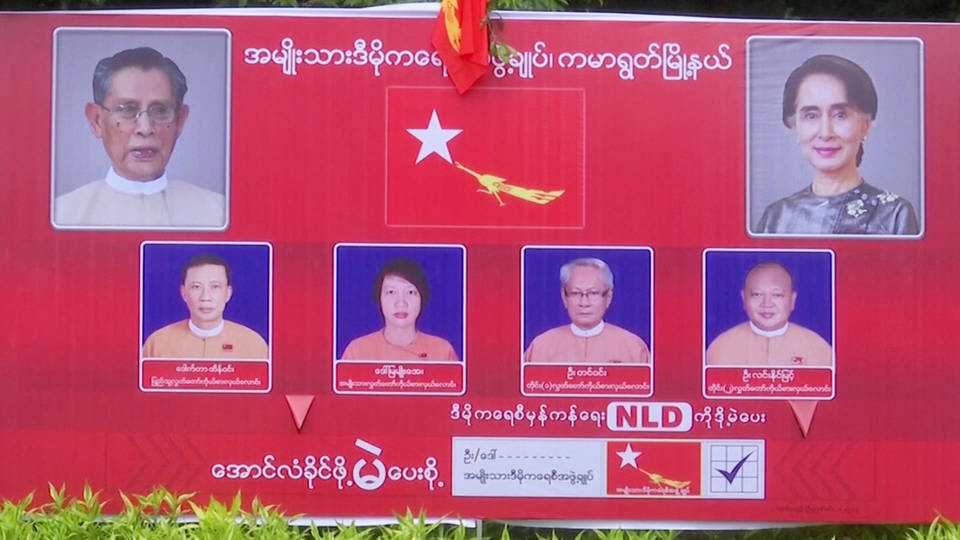 In Burma, the ruling military junta dissolved 40 political parties, including Aung San Suu Kyi's NLD party. NLD and others did not meet a registration deadline for the yet-to-be-scheduled election, which most civilian parties deem illegitimate. Seventy-seven-year-old Suu Kyi was deposed and arrested in the February 2021 military coup and is now serving prison sentences totaling 33 years. The U.N. reports the humanitarian and human rights crises in Burma are continuing to deteriorate, with mass arrests, torture of prisoners, the killing of civilians, and media repression.
Idaho House Passes Bill Criminalizing People Who Help Minors Get Out-of-State Abortions
Mar 29, 2023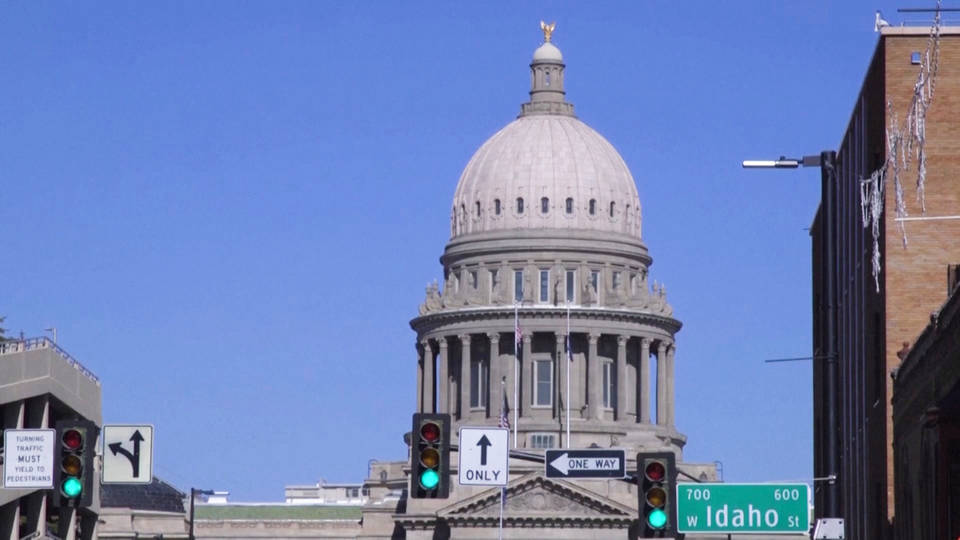 In Idaho, the state House passed a bill that would criminalize the act of helping someone under the age of 18 obtain an abortion in another state without parental consent. The bill is now headed to the Idaho Senate, where it is also expected to pass. Almost all abortions are now illegal in Idaho following the repeal of Roe v. Wade. With the proposed measure, state Republicans created a new crime: so-called abortion trafficking, with penalties of two to five years in prison. The legislation also applies to mail-order medication abortions, meaning an older relative who drives a minor to the post office to pick up a package containing abortion pills could end up in prison.
Judge Orders Mike Pence to Testify Before Grand Jury Investigating Trump and 2020 Election
Mar 29, 2023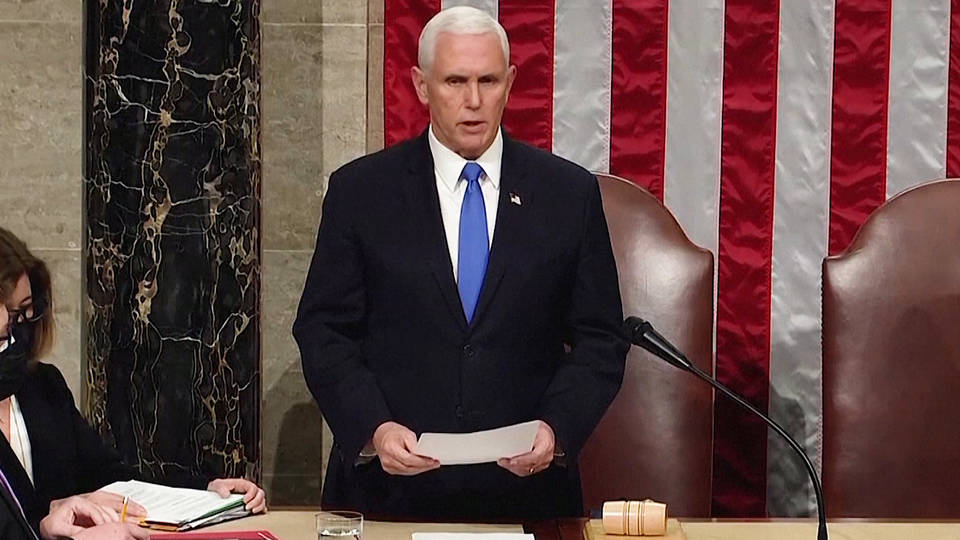 A federal judge has reportedly ordered former Vice President Mike Pence to testify to the grand jury investigating Trump's efforts to overturn the 2020 election. Special counsel Jack Smith, who is overseeing the grand jury, subpoenaed Pence earlier this year. While the judge ruled executive privilege does not shield Pence from testifying, Pence could avoid certain lines of questioning thanks to a constitutional clause known as "speech or debate" that is intended to protect lawmakers from some forms of legal action. Pence could still appeal the judge's decision.
Meanwhile, former National Enquirer publisher David Pecker testified again this week before the Manhattan grand jury looking into alleged hush-money payments made to Stormy Daniels during Trump's 2016 campaign. Pecker is said to have helped broker the deal between Daniels and Trump's former fixer Michael Cohen.
Ginni Thomas Collected $600,000 in Donations for Conservative Group
Mar 29, 2023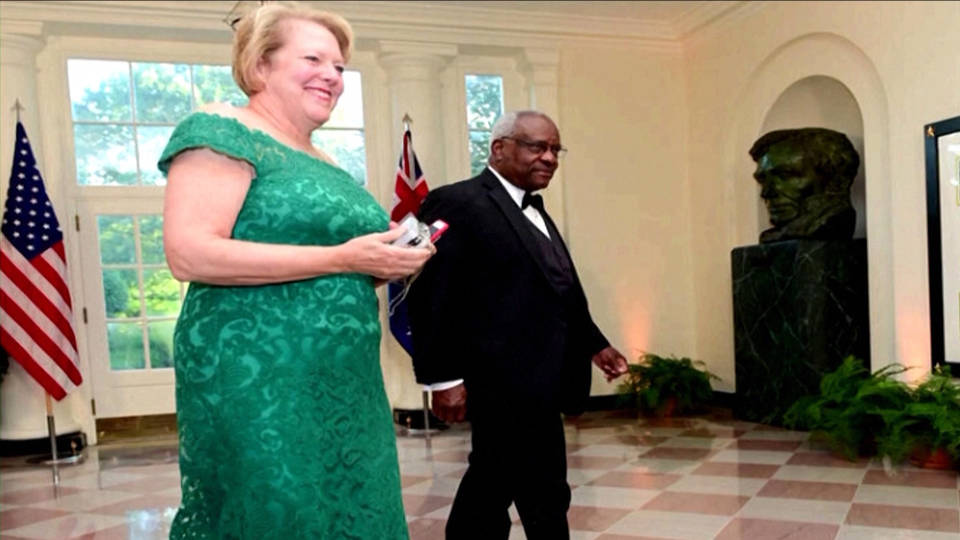 The Washington Post is reporting Ginni Thomas, wife of Supreme Court Justice Clarence Thomas, collected nearly $600,000 in anonymous donations for a conservative group called Crowdsourcers for Culture and Liberty. It's not the first time Ginni and Clarence Thomas have come under scrutiny for conflict of interest issues. In 2020, Ginni Thomas urged White House Chief of Staff Mark Meadows to pursue efforts to overturn Donald Trump's election loss, and pressured officials in Arizona and Wisconsin to choose pro-Trump electors. Justice Thomas was the sole dissenter in the Supreme Court's 8-1 decision that led to the release of White House documents around January 6.
Advocates, Progressive Dems Demand Social Services Be Left Alone Amid GOP Budget Cut Threats
Mar 29, 2023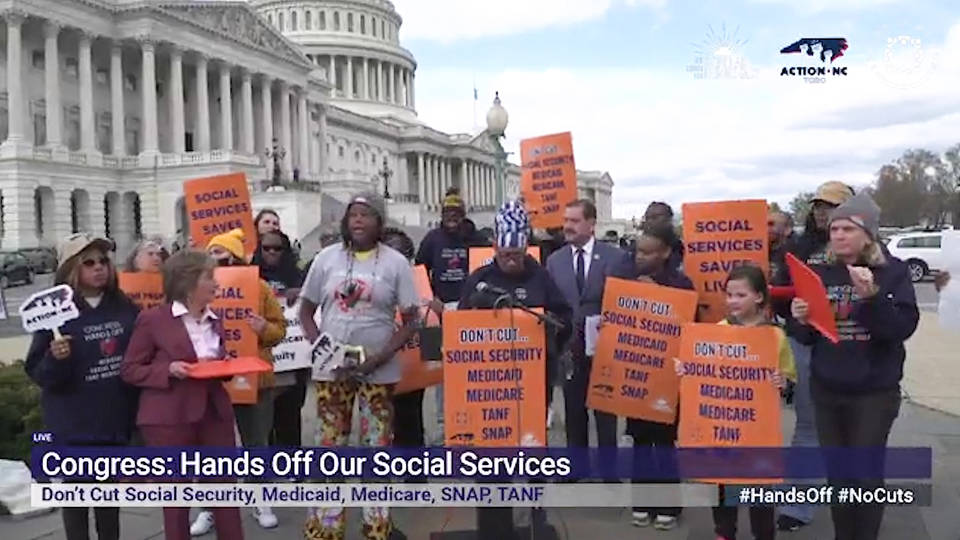 President Biden and Republicans remain at odds over how to handle the debt ceiling, as Republican House Speaker Kevin McCarthy requested a meeting with Biden Tuesday to push for spending cuts before agreeing to raise the debt limit. The White House and Democrats have rejected this idea. Republicans agreed to raising the debt ceiling with no conditions three times during Trump's presidency.
Yesterday, advocacy groups joined with progressive lawmakers to demand Republicans stop cutting essential social services, including Medicare and the food assistance program SNAP, which was recently slashed after being increased during the pandemic. This is Apryl Lewis from Action North Carolina.
Apryl Lewis: "Conservatives are trying to increase costs, paperwork and bureaucracy that will only put families like mine at risk of losing access to food assistance and increasing the risk of homelessness, because the same conservatives are increasing costs for low-income families by — excuse me, by protecting tax loopholes for the wealthy. These wealthy stakeholders and corporations should pay their fair share, and by reversing the Trump tax cuts alone would save $2 trillion."
Appeals Court Reinstates Conviction of "Serial" Protagonist Adnan Syed
Mar 29, 2023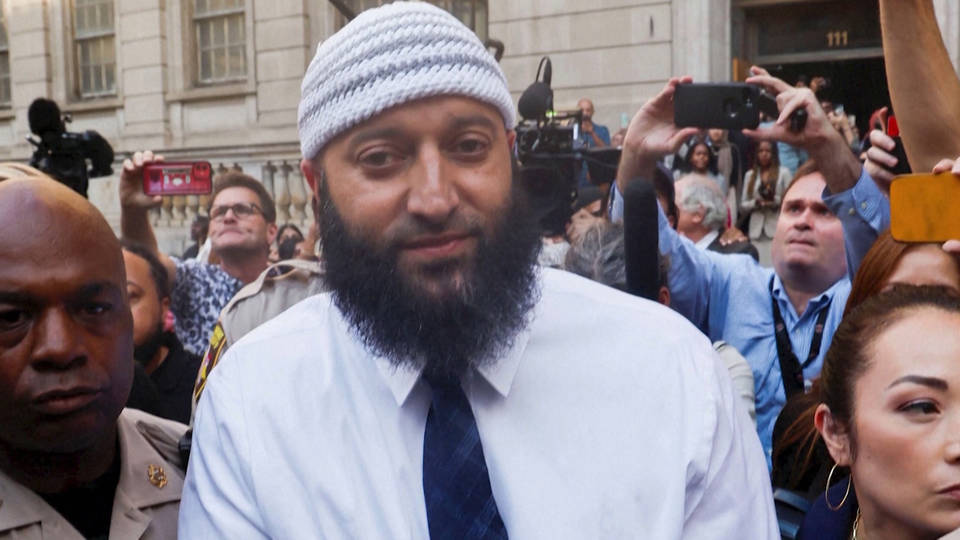 A Maryland appeals court has reinstated the murder conviction of Adnan Syed, less than six months after prosecutors in Baltimore dropped charges against Syed last October, asserting he was "wrongly convicted." Syed was released from prison in September following 23 years behind bars over the 1999 murder of his ex-girlfriend, Hae Min Lee. The appeals court on Tuesday ordered a new hearing on Syed's conviction, saying the rights of Hae Min Lee's brother, Young Lee, had been violated when he wasn't given adequate notice to travel from California to attend last year's proceedings in Maryland in person. Syed will not be taken back into custody while awaiting the new hearing. The case gained national attention in 2014 when it was featured on the hugely popular podcast "Serial."