Man Charged with Murder After Car Ramming Attack Against Reno "Food Not Bombs"
Apr 06, 2023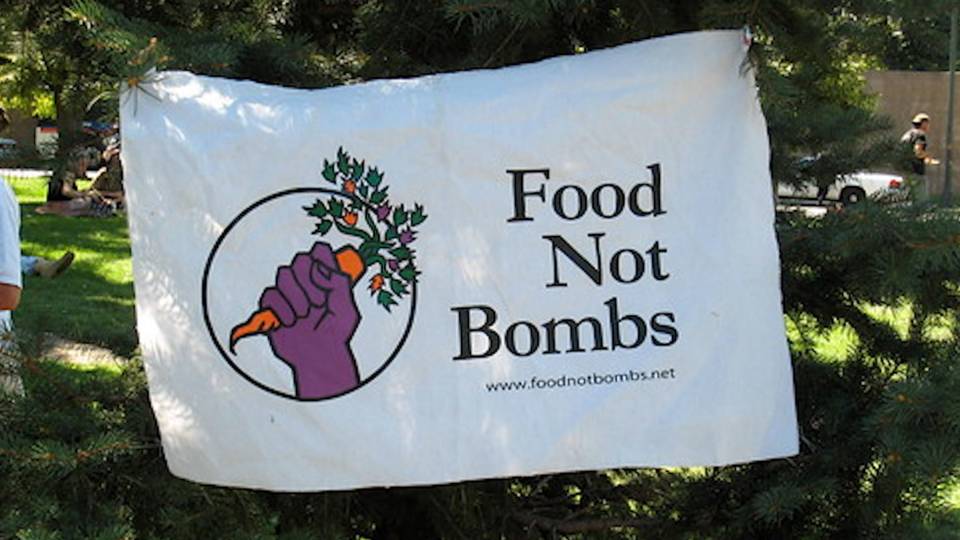 Image Credit: Twitter: @PucksReturn
In Nevada, a man is facing murder charges following a car ramming that targeted a Food Not Bombs distribution site in Reno. Fifty-five-year-old Michelle Jardine was identified as the deceased victim, while two others were critically injured. David Turner admitted to intentionally attacking the three.
North Carolina Democrat Switches Parties, Giving State's GOP Veto-Proof Majority
Apr 06, 2023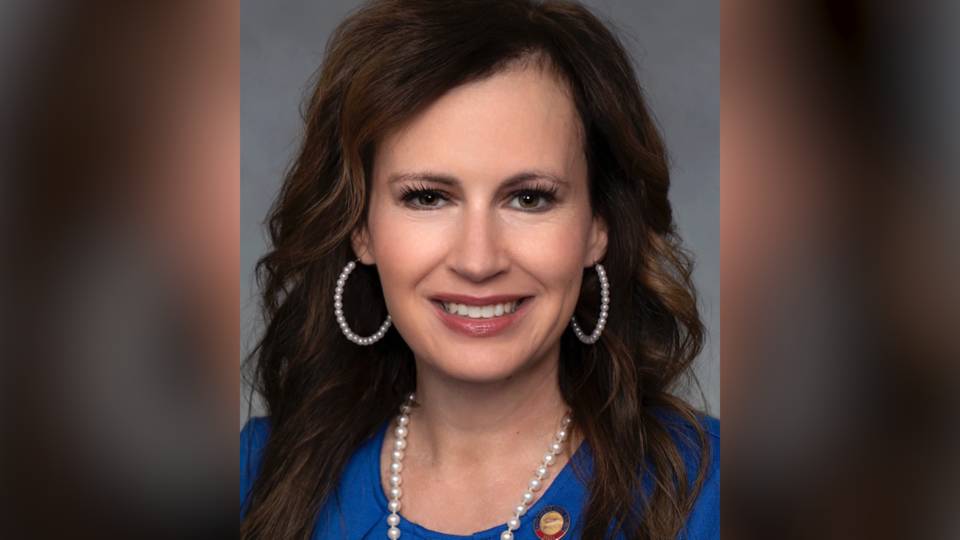 Image Credit: ncleg.gov
North Carolina Democratic state Representative Tricia Cotham announced Wednesday she is switching parties and will become a Republican. Her move gives a veto-proof supermajority to Republicans in the state House as they attempt to ram through new abortion restrictions, anti-LGBTQ laws and other measures.
Wisconsin GOP Plans Impeachment of Newly Elected Supreme Court Judge Janet Protasiewicz
Apr 06, 2023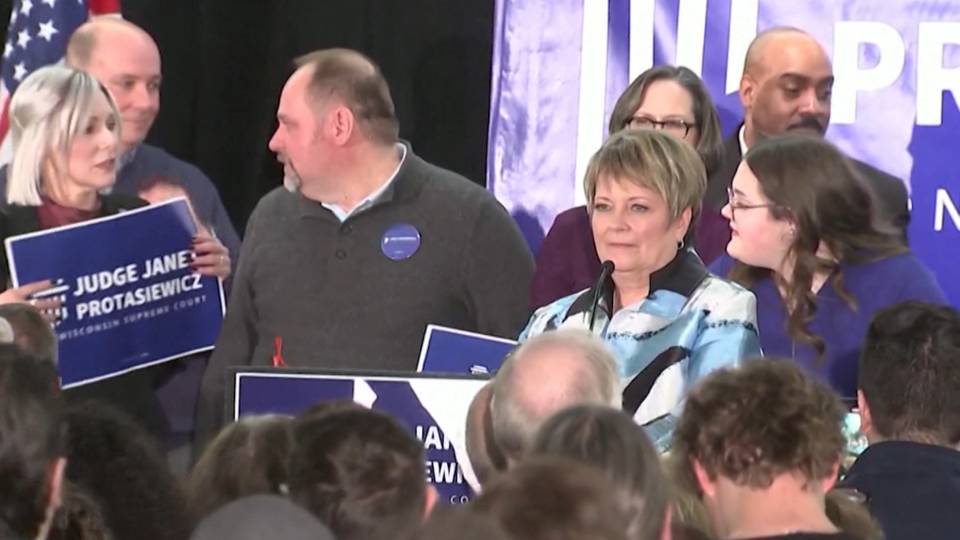 In Wisconsin, Republican lawmakers are already talking about impeaching newly elected state Supreme Court Justice Janet Protasiewicz after her decisive win in Tuesday's election. Her victory gave Wisconsin's high court a liberal majority for the first time in 15 years and renewed hopes that Wisconsin's 1849 abortion ban can be reversed. This week, state Senator Duey Stroebel told The New York Times impeachment was "not impossible."
Report Reveals Widespread Sexual Abuse by 160 Baltimore Priests
Apr 06, 2023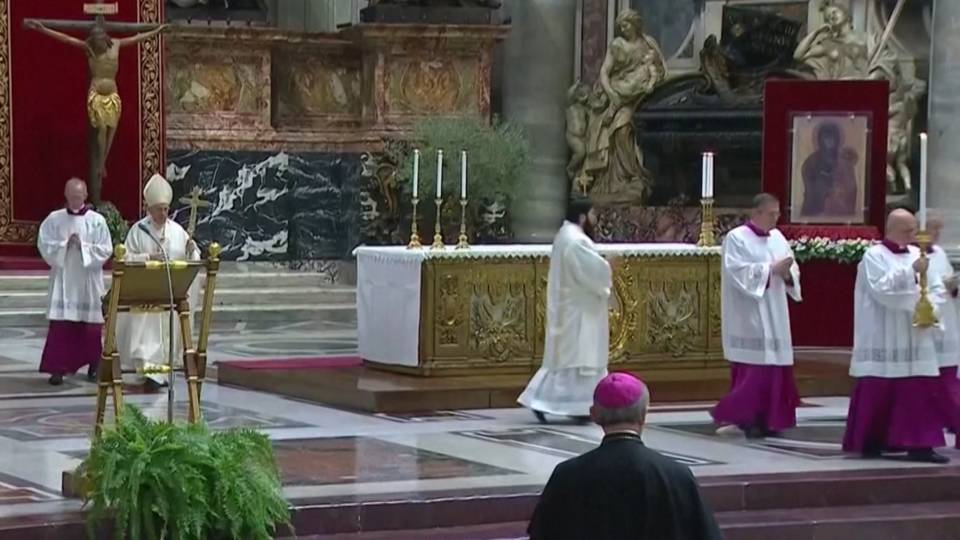 A new report by the Maryland Attorney General's Office finds nearly 160 Catholic priests and other members of the Archdiocese of Baltimore raped or sexually abused more than 600 people over a span of eight decades. Its authors called the breadth and depravity of the abuse "astonishing." Just hours after the report was released Wednesday, Maryland's state Senate passed the Child Victims Act, which removes a statute of limitations to allow more survivors to sue people who sexually abused them. Governor Wes Moore promised to sign the bill into law. The Maryland Catholic Conference opposed the bill and has signaled plans to challenge it in court.
Israel Attacks Al-Aqsa Mosque 2 Nights in a Row During Prayers
Apr 06, 2023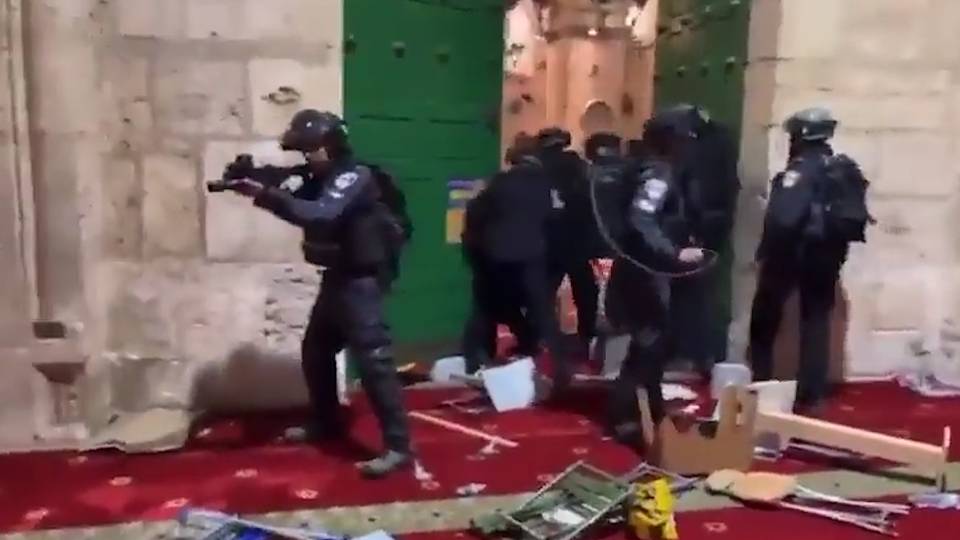 Image Credit: Twitter: @TheIMEU
Israeli police raided the Al-Aqsa Mosque compound in occupied East Jerusalem for a second straight night, attacking and forcibly removing Palestinians who were praying during the holy month of Ramadan. Police deployed stun grenades and fired rubber-coated steel bullets at worshipers. Earlier today, Israeli police escorted dozens of Israeli settlers into the Al-Aqsa courtyards. Meanwhile, witnesses say Palestinian men under the age of 40 are being barred from entering the mosque. Rockets were fired from the occupied Gaza Strip in response to the latest attack. On Wednesday, Israeli jets struck Gaza following another rocket fire in protest of the raid. Demonstrations took place in Gaza, Turkey, Jordan and elsewhere as international officials condemned the Israeli attacks on Al-Aqsa and warned against further acts of violence as Passover and Ramadan overlap. This is Riyad Mansour, the Palestinian ambassador to the United Nations.
Riyad Mansour: "The Israeli occupying authorities has no right whatsoever ever to tell people when to pray and when not to pray."
Congressional Leaders Meet with President of Taiwan, Urge Quick Arms Deliveries
Apr 06, 2023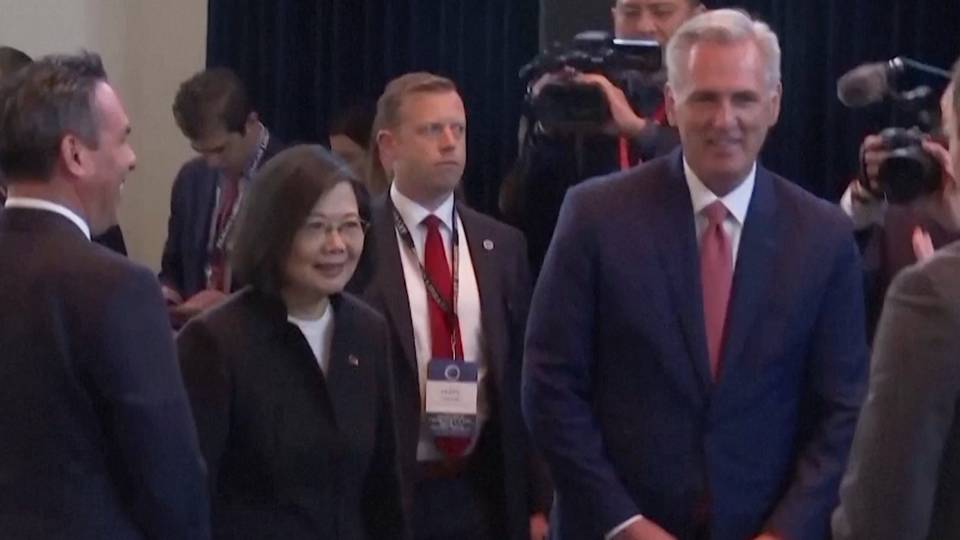 China vowed to take unspecified "actions" after Taiwanese President Tsai Ing-wen met with House Speaker Kevin McCarthy and a bipartisan congressional delegation in California Wednesday. Speaking from the Ronald Reagan Presidential Library in Simi Valley, McCarthy urged the Biden administration to expedite arms deliveries to Taiwan. President Tsai also spoke to reporters.
President Tsai Ing-wen: "In a discussion with congressional leaders this morning, I reiterated Taiwan's commitment to defending the peaceful status quo. … I also highlighted a belief which President Reagan championed, that to preserve peace, we must be strong."
Ahead of the meeting, a Chinese aircraft carrier group was spotted in the waters off Taiwan's coast. China views any official visits or meetings with Taiwan as a challenge to its sovereignty.
Texas Agrees to Pay $144M to Family and Survivors of Sutherland Springs Massacre
Apr 06, 2023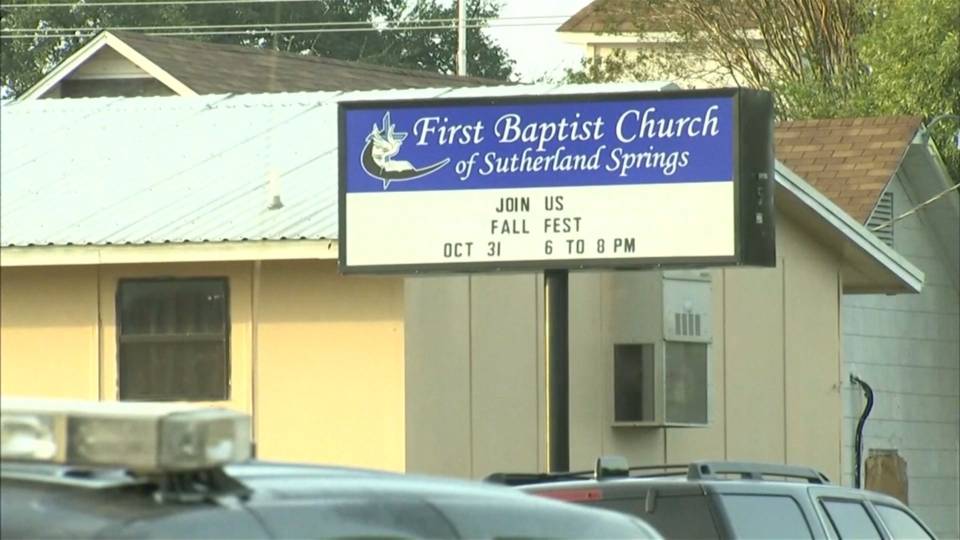 In Texas, the Justice Department has reached a tentative $144 million settlement with relatives and victims of the 2017 mass shooting at First Baptist Church in Sutherland Springs, which left 26 people dead. Victims sued the U.S. Air Force after it failed to report the shooter's history of violence to the FBI, which should have prevented the gunman from obtaining the assault rifle and other weapons used in the attack.
Students Across the Nation Walk Out of Class to Demand Gun Control
Apr 06, 2023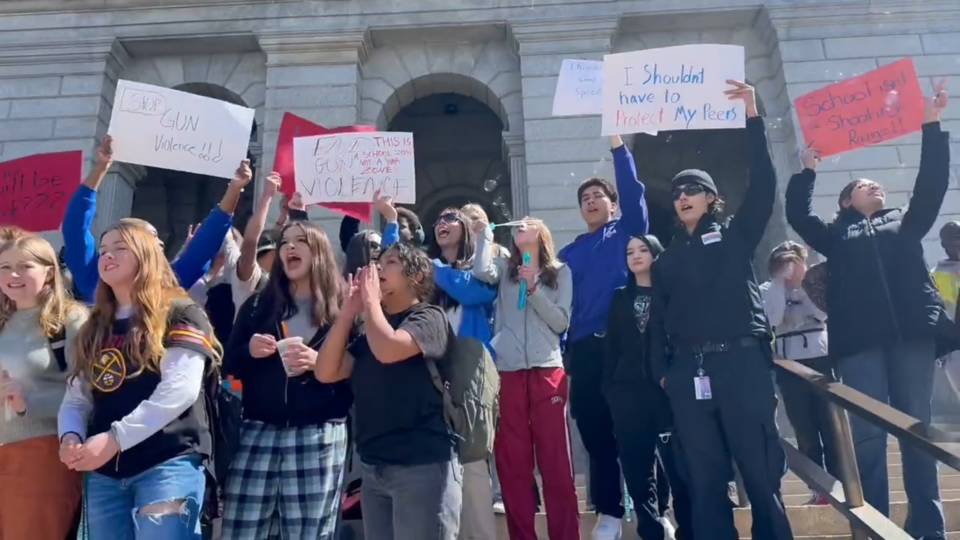 Image Credit: Twitter: @VinnieChant
Students at more than 100 schools walked out of their classrooms Wednesday in a nationwide protest against gun violence. The walkouts included students in Uvalde, Texas; Denver, Colorado; and Nashville, Tennessee — just some of the places across the U.S. where at least 74 people have been killed or injured by guns in schools so far this year.