Medication Abortion in Legal Limbo with Conflicting Court Decisions
Apr 10, 2023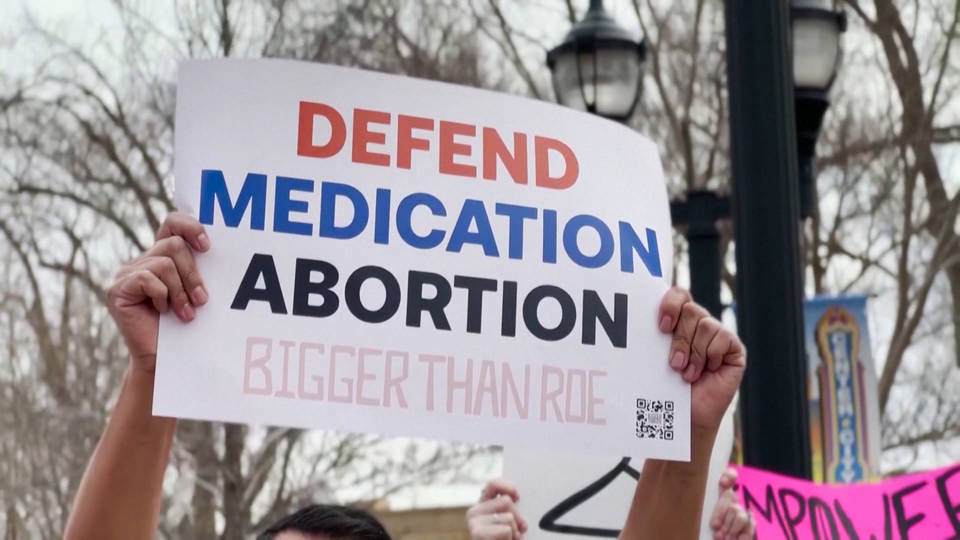 Two federal judges issued conflicting rulings around medication abortion Friday, creating even greater turmoil amid dwindling abortion rights in the U.S. In Texas, a Trump-appointed judge placed a nationwide injunction on the FDA's approval of mifepristone — issued over two decades ago — which is due to take effect at the end of this week. The Justice Department is appealing the ruling. Meanwhile, in a separate case, a Washington state judge ordered the FDA not to make any changes to mifepristone's availability. After headlines, we'll spend the rest of the hour looking at the implications of these rulings.
Clarence Thomas Defends Luxury Gifts from Nazi Memorabilia Collector
Apr 10, 2023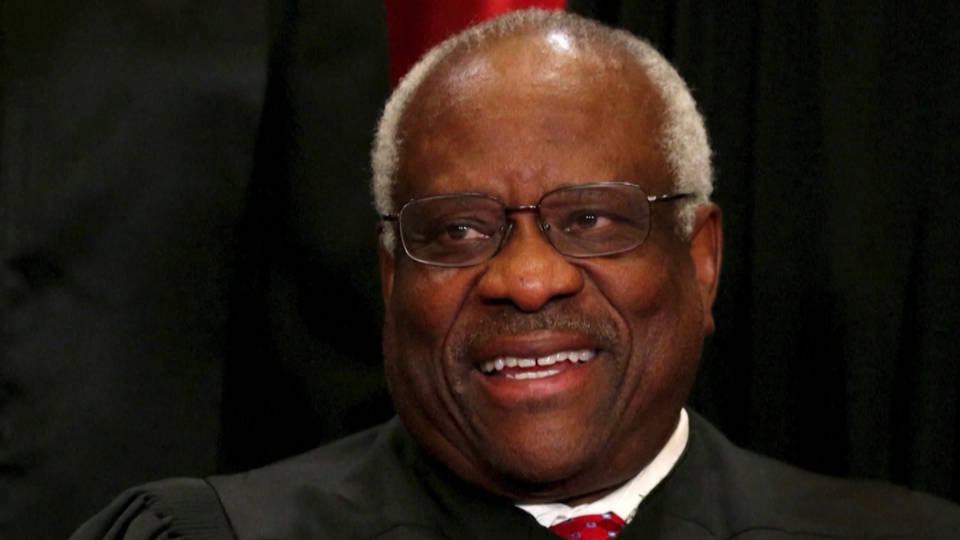 Supreme Court Justice Clarence Thomas has defended the frequent lavish trips he received from real estate billionaire and GOP megadonor Harlan Crow, saying he was advised at the time not to report them. Thomas also referred to Crow and his wife as being among his family's "dearest friends." Meanwhile, more details are emerging about Harlan Crow in a resurfaced 2014 article published by The Dallas Morning News in which a tour of his Dallas-area mansion revealed he had a collection of Nazi memorabilia, including a copy of "Mein Kampf" signed by Hitler, paintings by Hitler, Nazi medallions, swastika-embossed linens, and a garden filled with statues of 20th century dictators.
DOJ Probes Leak of Pentagon Documents About Ukraine War, U.S. Surveillance on Allies
Apr 10, 2023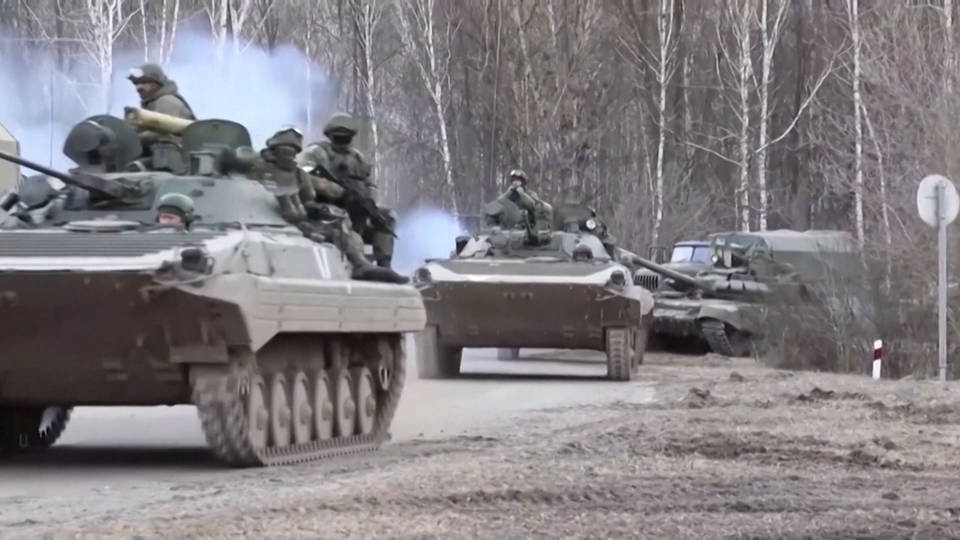 The Justice Department has launched a criminal investigation into an apparent leak of Pentagon documents revealing details about the U.S. role in the Ukraine war, and Russian operations in Ukraine and beyond. They include data on U.S. surveillance drones in the region and ammunition needed by Ukrainian forces.
The materials also contain information about China and reveal U.S. intelligence gathering on allies including Ukraine, South Korea and Israel. The documents date from late February to early March but have appeared on social media in recent weeks, including last Friday.
Saudi and Houthi Officials Meet for Yemen Peace Talks Mediated by Oman
Apr 10, 2023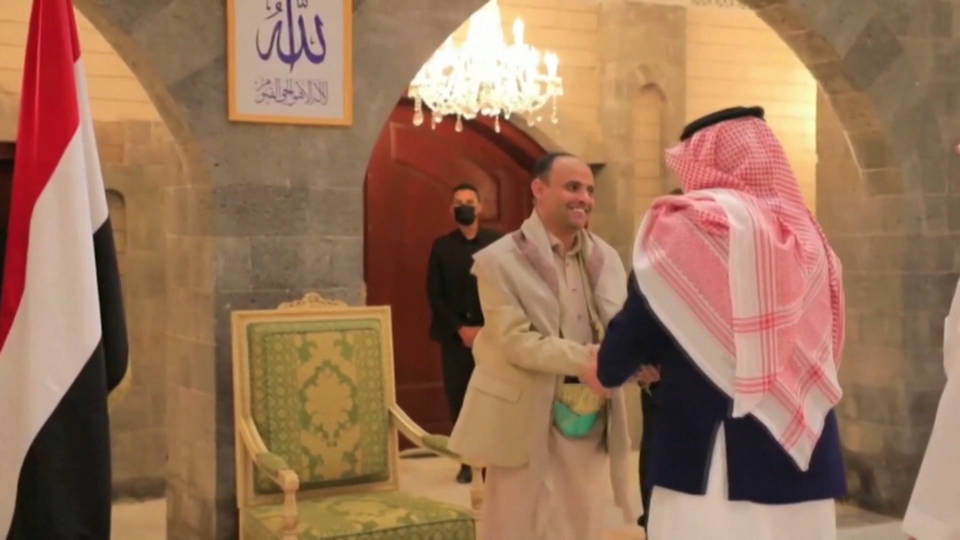 In Yemen, Saudi officials are meeting with Houthi leaders for peace talks, mediated by Oman, in hopes of finding a path to end the brutal war that's driven Yemen to a humanitarian catastrophe. The U.N. expressed hope the renewed momentum toward ending the conflict — including the recent resumption of ties between Saudi Arabia and Iran — could finally lead to a sustainable peace deal. This is chief Houthi negotiator Mohammed Abdul-Salam, speaking from the airport in Sana'a Saturday as the Omani delegation arrived in the Yemeni capital.
Muhammad Abdul-Salam: "Our just demands are: stopping the aggression completely, lifting the blockade completely, paying the salaries of all Yemeni employees from oil and gas revenues for all Yemeni employees, as well as the exit of foreign forces from Yemen, compensations and reconstruction."
Iranian Police Install Surveillance Cameras to Identify Violations of Strict Female Dress Code
Apr 10, 2023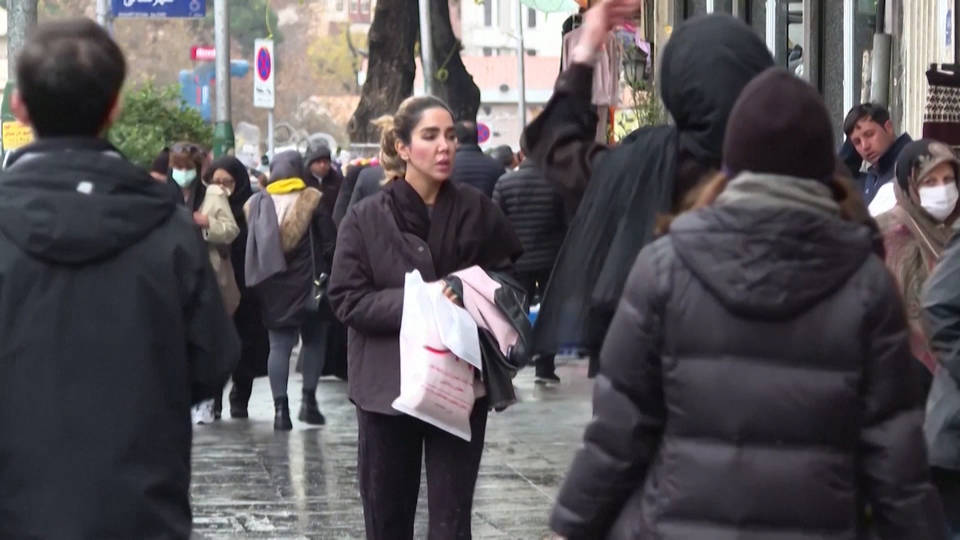 Iranian authorities say they're installing surveillance cameras in public spaces in order to identify and bring to justice women who are not wearing the mandatory hijab. This is Iran's chief of police.
Ahmad-Reza Radan: "With the use of advanced technology and equipment, the person is identified. She will be warned. Then that person will be introduced to the judicial system with the documents to deal with the issue."
This comes just over six months after the death of Mahsa Amini while in custody of the so-called morality police, which spurred a nationwide revolt. A growing number of Iranian women are choosing to go unveiled outside of their homes, despite the risk of arrest and the violent crackdown on dissent. Iranian police also warned businesses, including shops and restaurants, they could be shut down if they violate the hijab law.
Tennessee Democratic Lawmakers Ousted over Gun Protests Could Soon Be Reinstated
Apr 10, 2023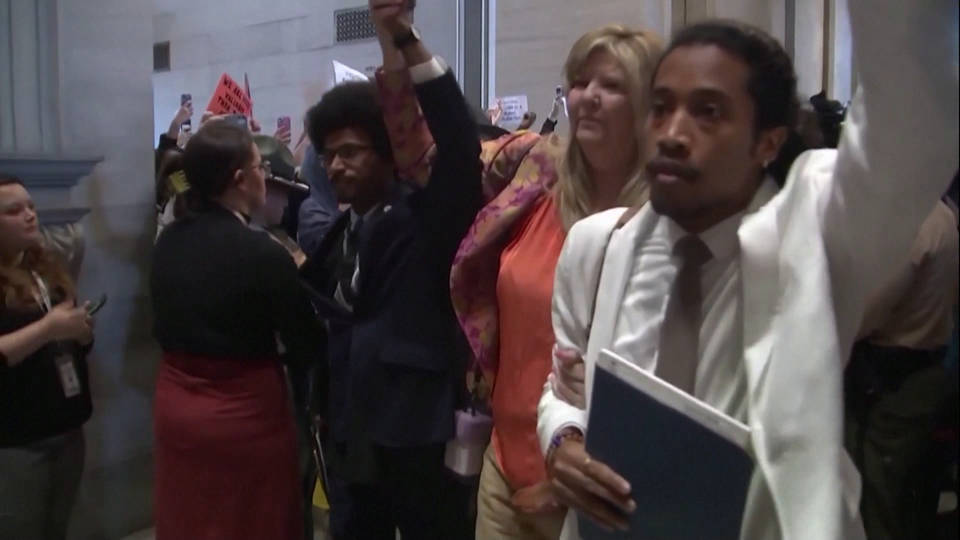 In Tennessee, the Nashville Metropolitan Council could reinstate Democratic Representative Justin Jones as early as today, after he was expelled by the GOP-led Legislature last week, alongside fellow Representative Justin Pearson of Memphis, for leading a protest against gun violence on the chamber floor. The Board of Commissioners for Shelby County is scheduled to hold a special meeting Wednesday to consider reappointing Justin Pearson to his position. The reappointments would be temporary, but both lawmakers could run in special elections to reclaim their seats. On Sunday, Pearson spoke at an Easter service in Memphis.
Justin Pearson: "They convinced themselves that this would be the end because we wouldn't see past the veil of their faux democracy and understand it for what it truly is, which is a mobocracy ruled by the rules of white supremacy and patriarchy."
On Friday, Vice President Kamala Harris traveled to Nashville, where she met with the expelled lawmakers and praised their courage in standing up for their constituents.
9,000 Faculty and Graduate Workers at Rutgers Go on Strike over Pay and Job Security
Apr 10, 2023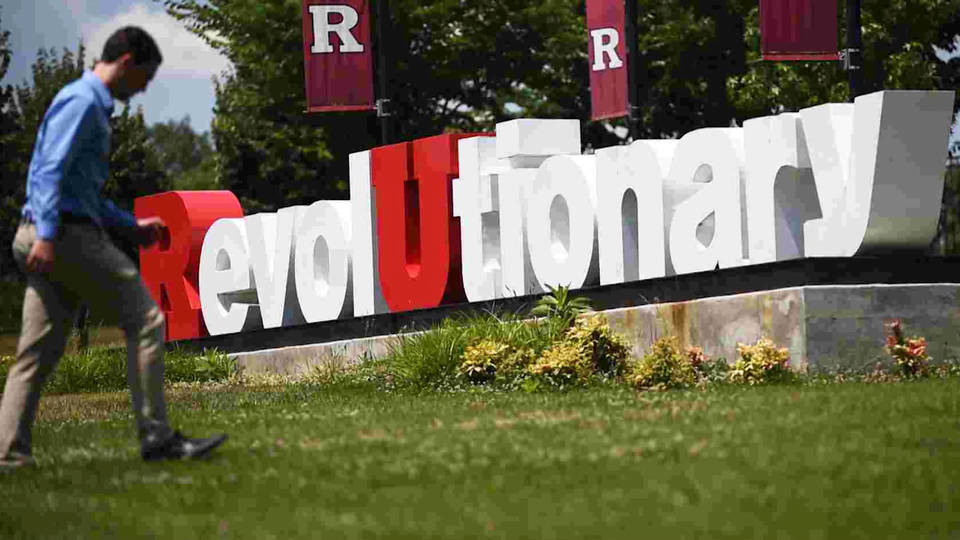 In New Jersey, unions representing 9,000 faculty and academic staff have gone on strike at Rutgers University's three main campuses in New Brunswick, Newark and Camden. They're demanding increased pay and better job security, especially for poorly paid graduate workers and adjunct faculty. It's the first strike by educators in Rutgers's 257-year history.
Family Demands Justice for Raul de la Cruz, Bronx Resident Critically Wounded by NYPD
Apr 10, 2023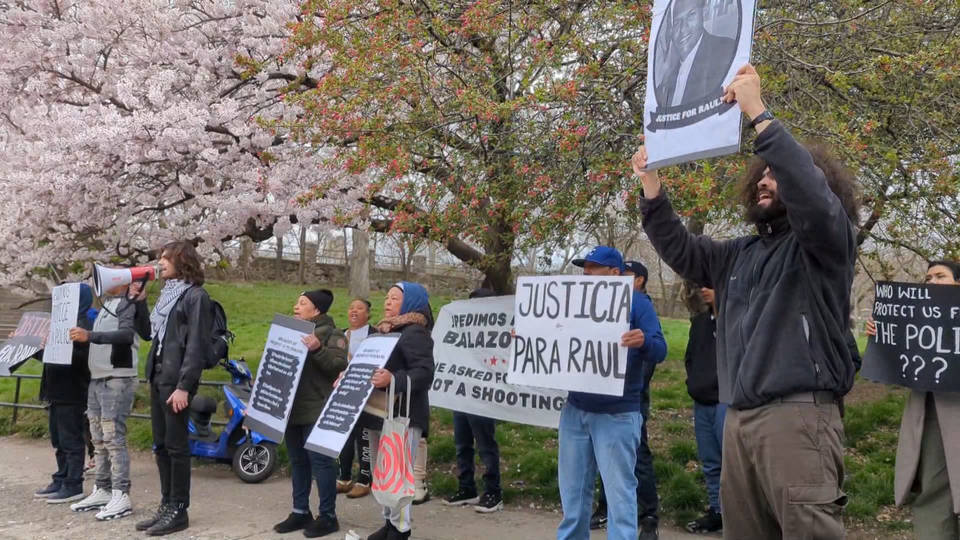 Here in New York, family and community members are demanding justice for Raul de la Cruz, a 42-year-old man from the Bronx who was critically injured in late March after NYPD officers shot him six times. De la Cruz was experiencing a mental health crisis when his father called 311 for help. The call was routed to a 911 operator, who dispatched police officers who did not speak Spanish. The officers began firing at de la Cruz within seconds of arriving, claiming he had a knife. De la Cruz was taken to the hospital, where he remained unconscious for days, and is now slowly recovering. His supporters rallied outside the Bronx police precinct Friday. This is de la Cruz's 9-year-old cousin Juliana Fuentes confronting police officers.
Juliana Fuentes: "You're abusers. Really, you're abusers. You're really abusers, what you are. You wanted to kill him. Why you wanted to kill him? He's my cousin. Why you wanted to kill him? I don't know why you want to kill. For what? For what?"