Chicago to Host 2024 Democratic National Convention
Apr 12, 2023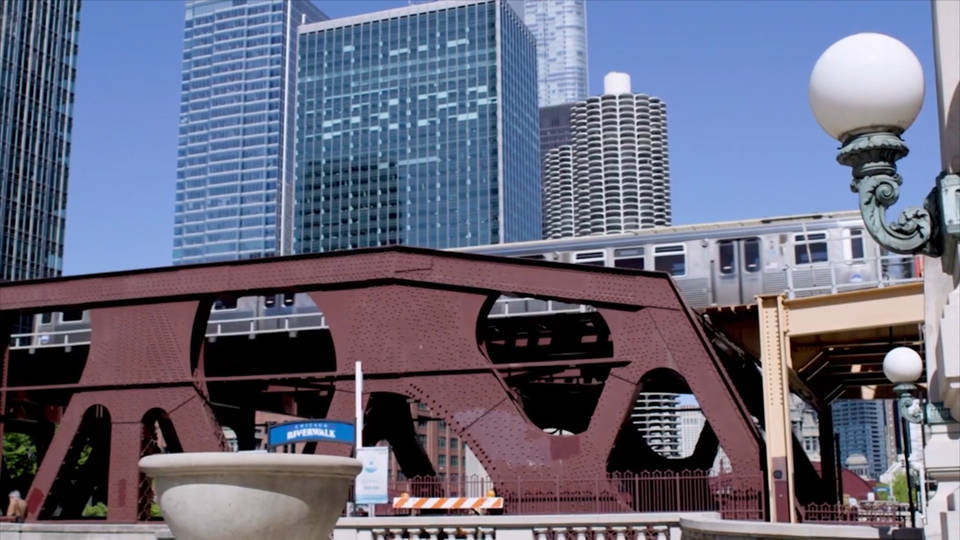 Chicago will host the 2024 Democratic National Convention, beating out the other finalists, Atlanta and New York. The announcement was made by the DNC Tuesday, which also sent a strong signal President Biden will seek reelection, though he has yet to formally make an announcement.
Kentucky and Tennessee Officials Call for More Gun Control After Mass Shootings
Apr 12, 2023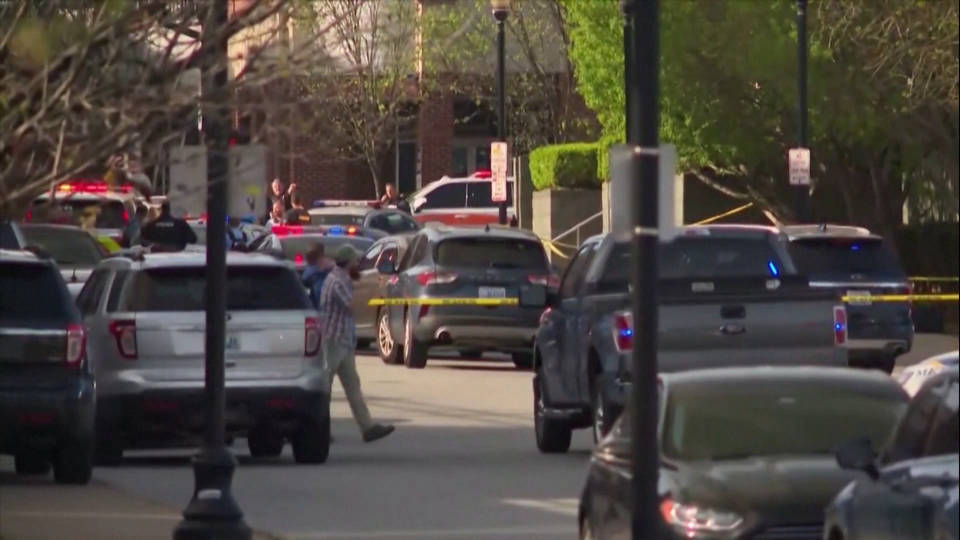 Calls for stricter gun control laws rang out of Kentucky and Tennessee on Tuesday in the wake of two mass shootings. In Louisville, Kentucky, officials said the gunman who killed five people at a bank Monday legally purchased the AR-15-style weapon of war used in the attack just last week. At least three survivors of the attack remained hospitalized as of Tuesday. Dr. Jason Smith, chief medical officer at University of Louisville Health, pleaded with lawmakers to stop the endless tragedies.
Dr. Jason Smith: "And people say, 'I'm tired.' But I'll be — answer. It's more than tired. I'm weary. There's only so many times you can walk into a room and tell someone they're not coming home tomorrow. And it just breaks your heart when you hear someone screaming 'Mommy' or 'Daddy.' … To everyone who helps make policy, both at state, city, federal, I would simply ask you to do something, because doing nothing, which is what we've been doing, is not working."
Meanwhile, Democratic Mayor Craig Greenberg said 40 people in Louisville had lost their lives to gun violence so far in 2023 and that "The laws we have now are enabling violence and murder."
Mayor Craig Greenberg: "Please, change our state law to let Louisville make its own decisions about reducing the amount of illegal guns on our streets and gun violence, that is killing far too many people, in mass shootings, in individual shootings, in any shootings."
Greenberg himself is a survivor of a shooting last year at his campaign headquarters. Louisville is holding a vigil today for the victims of Monday's massacre.
Also on Tuesday, Tennessee's Republican Governor Bill Lee signed an executive order tightening background checks for gun purchases. Lee also called on state lawmakers to pass "red flag" laws that would allow authorities to remove guns from people deemed to be a risk to others or themselves. This comes two weeks after a mass shooting at a Nashville school killed six people, and one week after the GOP-led ouster of two Black Democrats who led a peaceful protest against gun violence on the Tennessee House floor. One of the lawmakers, Justin Jones, was reinstated Monday, while the other, Justin Pearson, could be reinstated today.
EPA Moves to Accelerate Transition to All-Electric Vehicles
Apr 12, 2023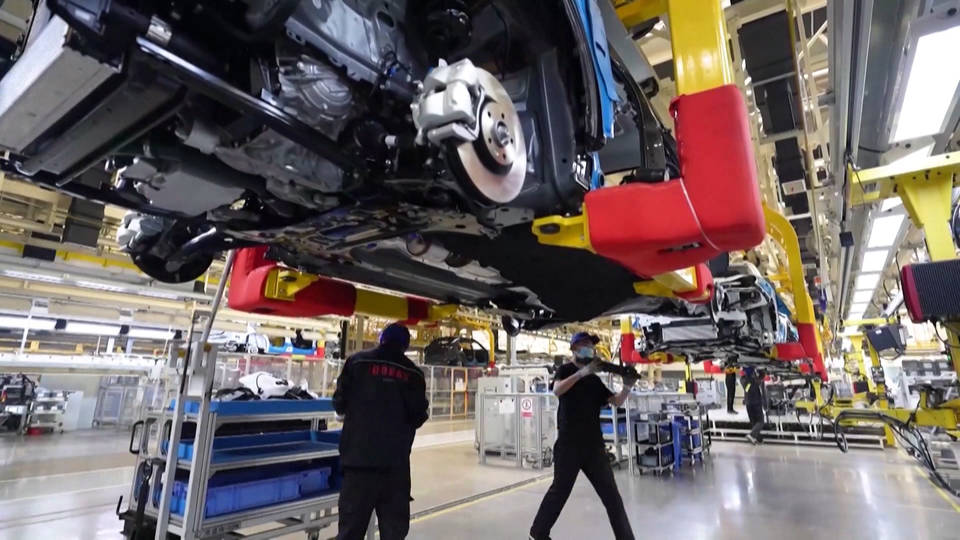 The Environmental Protection Agency is proposing new rules to slash vehicular emissions and speed up the transition to electric cars. The Biden administration is unveiling the proposal today, which will require two-thirds of new cars and a quarter of new heavy trucks to be all-electric by 2032. The auto industry has said the tight timeline could result in significant job and profit losses, but analysts say such measures are needed for the U.S. to stand a chance at reducing its emissions at a pace that could avert the worst of the climate catastrophe.
Manhattan DA Alvin Bragg Sues Jim Jordan for Unconstitutional Attack on His Office
Apr 12, 2023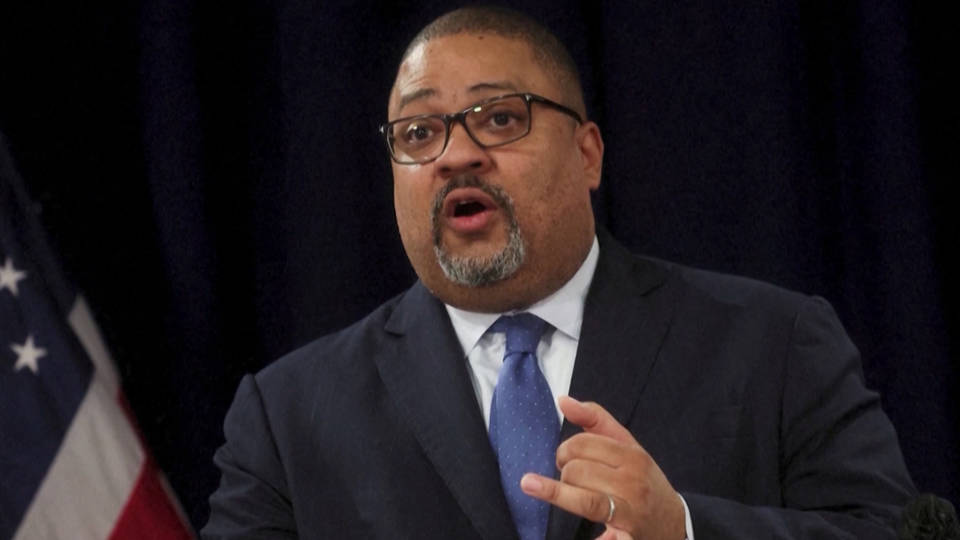 Manhattan District Attorney Alvin Bragg sued Jim Jordan, the Republican chair of the House Judiciary Committee, citing an "unprecedentedly brazen and unconstitutional attack" on the DA's office over its investigation and prosecution of Donald Trump. Jordan has demanded confidential documents and testimony from Bragg and members of his office. Bragg is seeking to block former prosecutor Mark Pomerantz from having to comply with a subpoena issued by the Judiciary Committee last week. DA Bragg says his office has received over 1,000 calls and emails from Trump supporters with "violent and racist vitriol," including death threats, since Trump was indicted for falsifying business records to cover up a 2016 hush-money scheme.
U.N. Staff in Afghanistan Unable to Go to Work Due to Taliban Ban on Working Women
Apr 12, 2023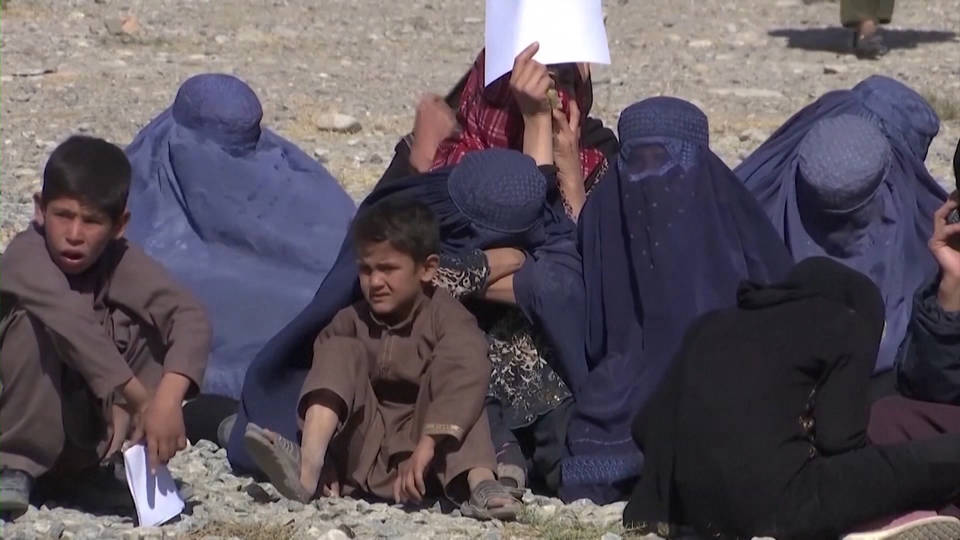 The U.N. Mission to Afghanistan said it is reviewing its operations while its staff continues to remain out of the office following a Taliban ban on women working for nongovernmental organizations. This is U.N. spokesperson Stéphane Dujarric.
Stéphane Dujarric: "This is putting us in a horrendous situation, and putting, frankly, the Afghan people in a horrendous situation, because we have principles that we have to abide to, humanitarian principles on nondiscrimination. We also have to abide by — the de facto authorities themselves also have to abide by the charter in terms of letting us do our work. But we also have to help the millions and millions of Afghans — you know, almost 24 million Afghans need humanitarian assistance."
Israel Bars Visitors from Al-Aqsa During Ramadan, KIlls 2 More Palestinians
Apr 12, 2023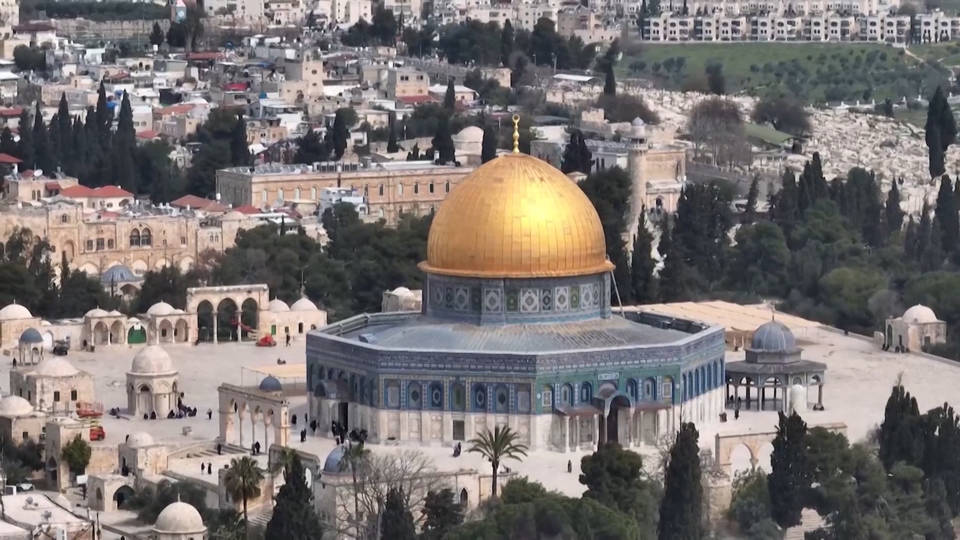 Israeli forces shot and killed two Palestinians and injured one other Tuesday near the occupied West Bank city of Nablus. This brings the number of Palestinians killed by Israel since the start of 2023 to 98.
Meanwhile, Prime Minister Benjamin Netanyahu said Jewish visitors would be banned from the Al-Aqsa Mosque compound until the end of Ramadan. This comes after Israeli forces forcibly removed and attacked worshipers during multiple raids since the start of Ramadan, triggering cross-border attacks between Israel and Lebanon, Syria and Gaza.
U.K. Doctors Continue Strike Actions, Say They Are at Breaking Point
Apr 12, 2023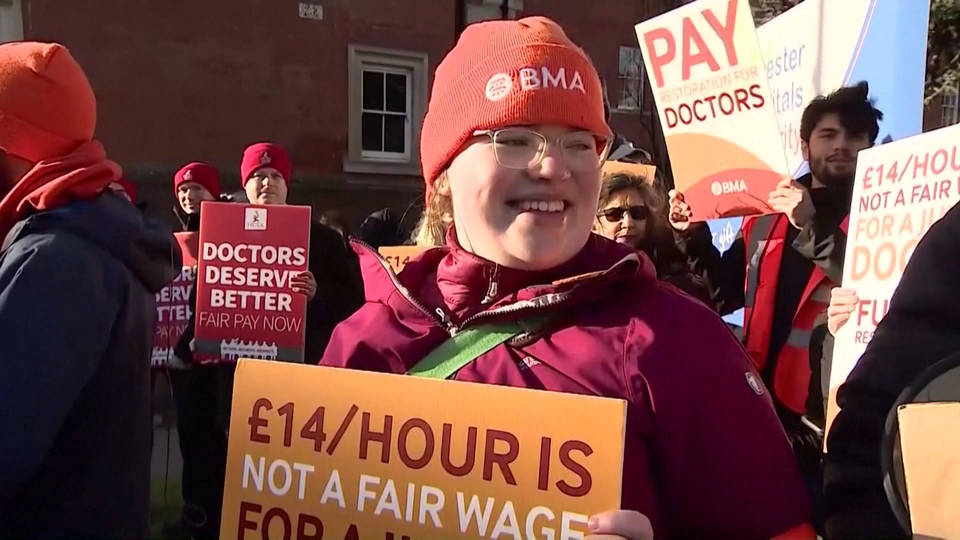 In Britain, tens of thousands of junior doctors are on day two of a four-day strike to demand livable wages. It's the latest in a wave of strikes over pay and working conditions at the government-run National Health Service and follows a similar action last month. This is OB-GYN Marsha Green speaking from the picket line Tuesday.
Dr. Marsha Green: "I've got friends who've left medicine because it's broken them. I had to have counseling for PTSD symptoms after the COVID pandemic, because it was just — it was a horror. And we're still expected to carry on as though nothing has happened, and deteriorating conditions, and it's just — it's getting to the point where we're all at breaking point, not just financially, but mentally and physically."
Rep. Tlaib and Other Progressives Call on DOJ to Drop Charges Against Julian Assange
Apr 12, 2023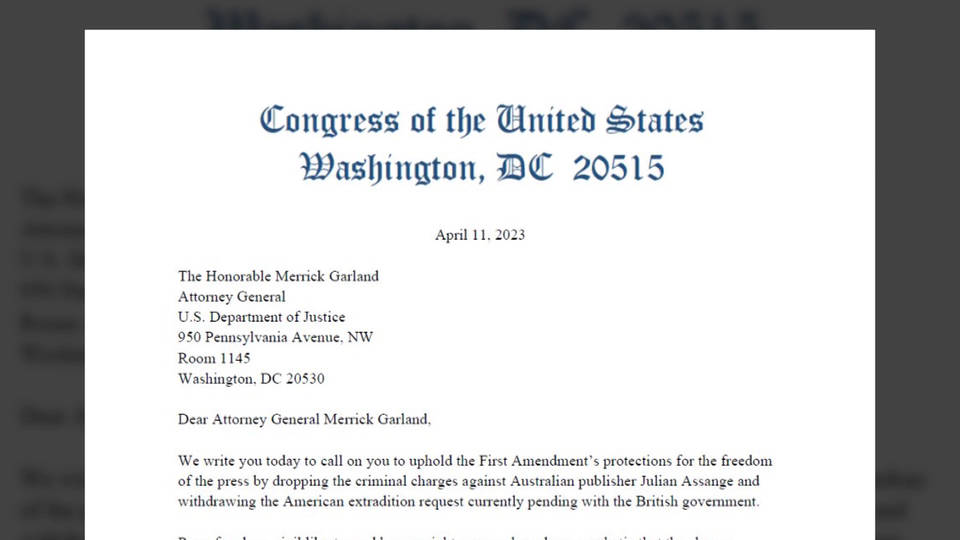 Detroit Congressmember Rashida Tlaib led a group of progressive Democrats in urging Attorney General Merrick Garland to drop the charges against WikiLeaks founder Julian Assange and withdraw the request for his extradition from the U.K., where he was arrested four years ago. Assange faces up to 175 years in prison on espionage and hacking charges for exposing U.S. war crimes in Afghanistan and Iraq. In a letter, the lawmakers write, "The prosecution of Mr. Assange, if successful, not only sets a legal precedent whereby journalists or publishers can be prosecuted, but a political one as well." The letter was also signed by Congressmembers Cori Bush, Jamaal Bowman, Greg Casar, Alexandria Ocasio-Cortez, Ilhan Omar and Ayanna Pressley.
Democratic Governors Stockpile Abortion Drugs for Residents Who Need Abortions
Apr 12, 2023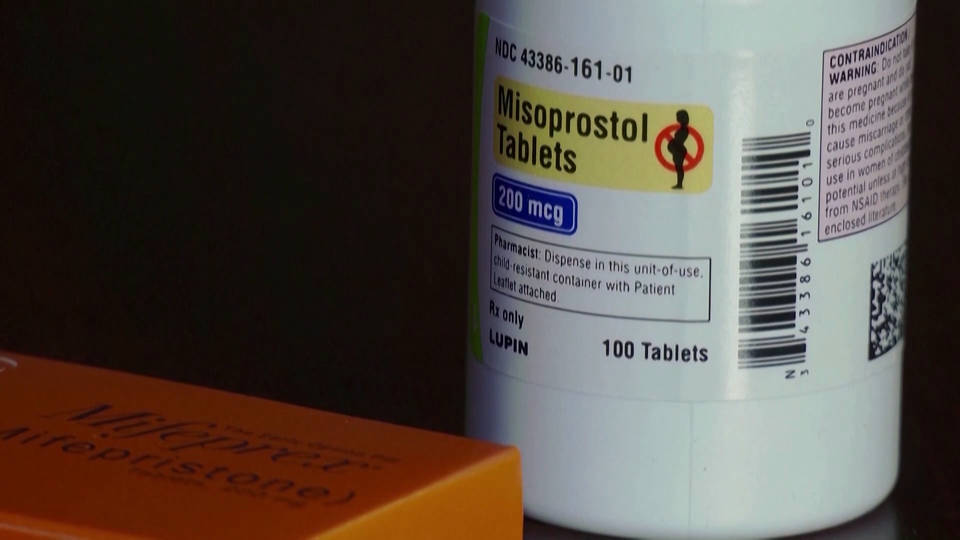 The Democratic governors of New York, Massachusetts, California, Washington and other states have pledged to continue providing medication abortions after a Trump-appointed federal judge revoked the FDA's approval of the abortion pill mifepristone on Friday. Democratic governors said they are stockpiling medication in order to make sure they have enough to treat any pregnant patients who need it. This is New York Governor Kathy Hochul.
Gov. Kathy Hochul: "New York state will create a stockpile of misoprostol, another form of medication abortion. Extremist judges have made it clear that they won't stop at any one particular drug or service. So it's going to ensure that New Yorkers will continue to have access to medication abortion, no matter what."
NYC Brings Back Controversial Digidog and Other High-Tech Police Weapons
Apr 12, 2023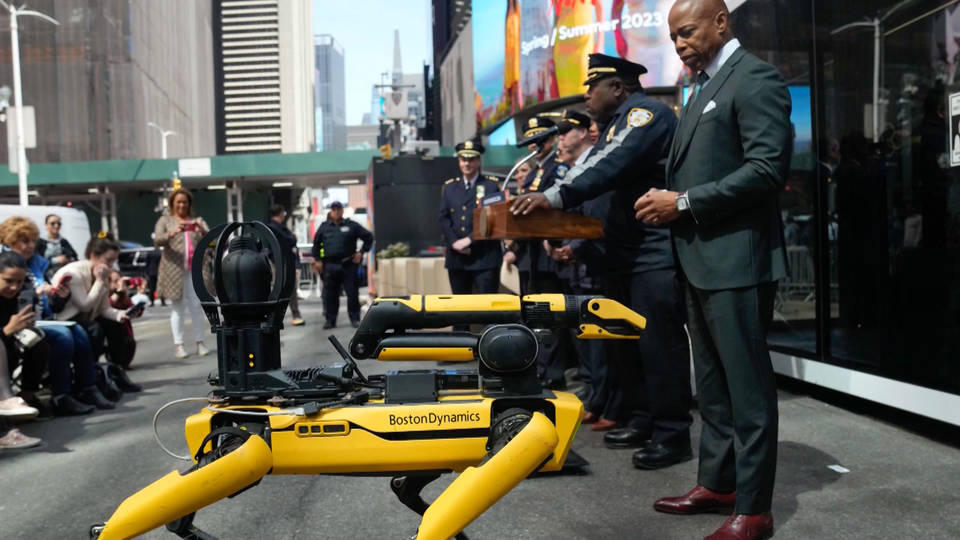 In New York City, rights advocates are sounding the alarm after Mayor Eric Adams announced Tuesday the police department will start deploying new high-tech devices, including two robots and a GPS tracker for stolen cars. This includes the infamous "digidog," which will allegedly be used in life-threatening situations such as bomb threats. Plans for deploying the robotic dog were scrapped in 2021 under then-Mayor de Blasio following community outcry. The city spent $750,000 of asset forfeiture funds to acquire the digidogs from Boston Dynamics. The NYPD and Mayor Adams, a former police captain, unveiled the new technology during a high-profile press event in Times Square Tuesday, with Adams announcing, "Digidog is out of the pound." In response, the New York Civil Liberties Union said, "Spending mass amounts of money on new policing toys for the NYPD is not a serious response to public safety concerns. We should be investing in more housing, better schools, and increased jobs — not invasive surveillance technology for law enforcement." Earlier this year, State Senators Jabari Brisport and Julia Salazar introduced legislation that would ban police from using robots.
Missouri GOP Votes to Defund Libraries Amid a Nationwide Republican Crackdown
Apr 12, 2023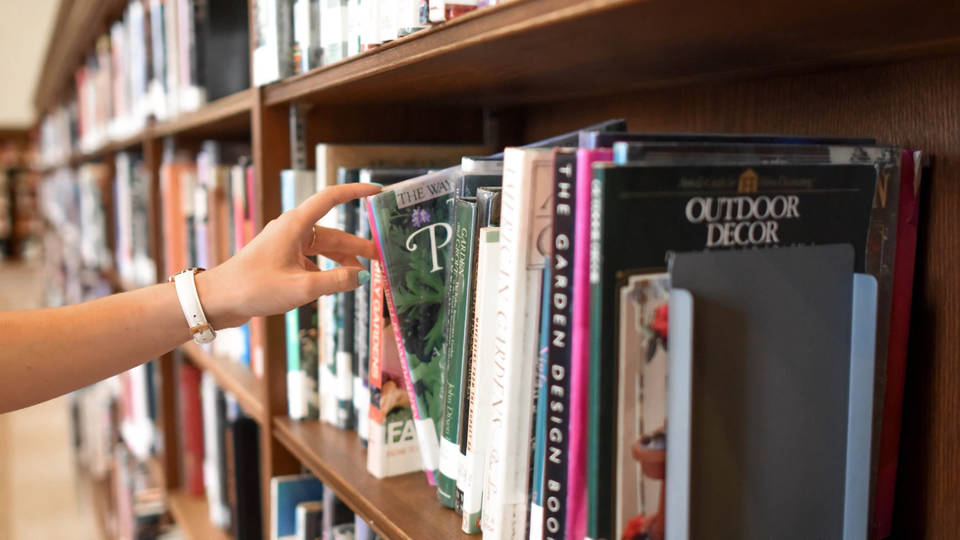 In Missouri, the Republican-controlled House on Tuesday approved a budget that completely defunds public libraries. The move came in response to an ACLU lawsuit filed by the Missouri Association of School Librarians and the Missouri Library Association, challenging a recent law that bans certain books. The measure has led to the removal of over 300 books from school libraries — many with LGBTQ characters and social justice topics. Missouri Democrats have denounced GOP censorship. This is state Representative Peter Merideth.
Rep. Peter Merideth: "I feel like we're starting to live in a dystopian future from like '1984' or 'Fahrenheit 411,' or whatever — '451,' thank you — where we're talking about book bans from the government, and then the government being mad at librarians as the threat to our kids, and defunding public libraries. That's the real world here today in Republican-led Missouri."
Meanwhile, in Texas, Llano County officials are considering shutting down the local public library system after a federal judge ruled the banning of some dozen books, mostly for children, is unconstitutional. The county has been ordered to put the books back in circulation, prompting Llano County commissioners to hold a special meeting later this week to determine whether libraries should close instead of complying with the order.