U.S. Appeals Court Partially Restores Access to Abortion Medication Mifepristone
Apr 13, 2023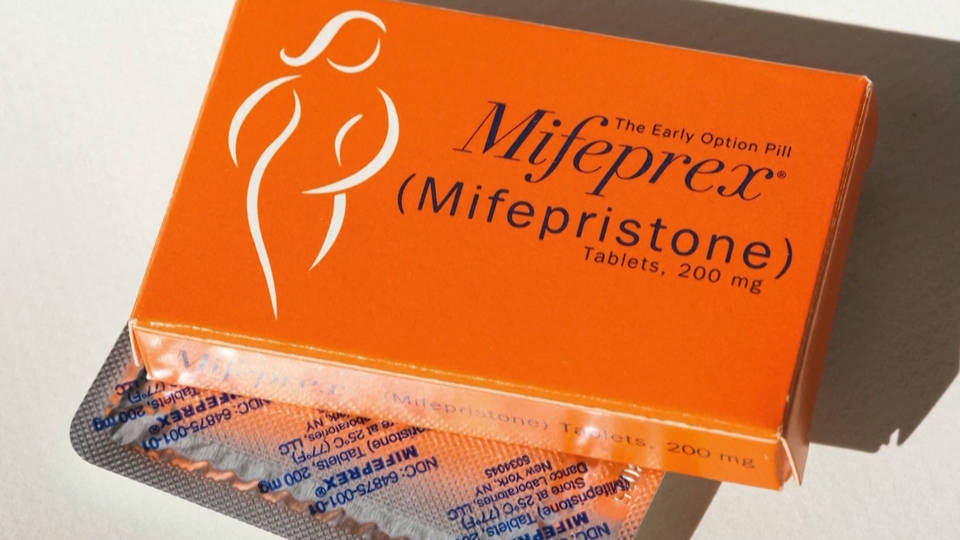 The medication abortion pill mifepristone will remain available for now, though with restrictions, after an appeals court partially blocked a ruling by a federal judge in Texas last week that banned it nationwide. A three-judge panel on the 5th Circuit Court of Appeals issued a decision late Wednesday that upheld parts of the Texas ruling targeting recent moves by the FDA to increase access to the pill. That means that while challenges to the ban proceed, patients will only be able to access the medication through a doctor's office or clinic, and will not be able to receive the pill through the mail or directly from a pharmacy. And patients will only be allowed to access mifepristone through seven weeks of pregnancy, instead of the expanded 10 weeks. Mifepristone is used in more than half of abortions in the U.S.; it's also widely used to treat miscarriages and can keep people from needing surgery. The issue is likely to end up in front of the Supreme Court.
Expelled Lawmaker Justin Pearson to Be Reinstated to Tennessee House of Representatives
Apr 13, 2023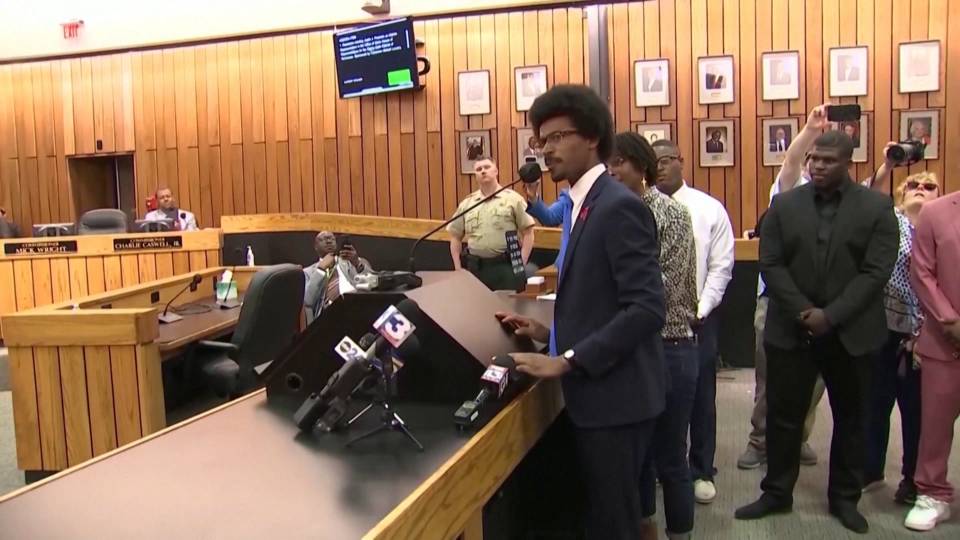 In Tennessee, the Shelby County Board of Commissioners voted unanimously Wednesday to reappoint Justin Pearson to the Tennessee House of Representatives. His reappointment comes less than a week after the Republican-led House voted to expel Pearson and another young Black lawmaker, Justin Jones, for leading peaceful protests against gun violence on the House floor after the Nashville school massacre. Ahead of Wednesday's vote, Justin Pearson spoke to hundreds of supporters who rallied outside the Lorraine Motel in Memphis, where Martin Luther King Jr. was assassinated this month 55 years ago.
Justin Pearson: "We're going to keep fighting to end gun violence. We're going to keep fighting to end environmental racism and injustice. We're going to keep fighting for our community, to lift up those who have been pushed to the periphery, to move them into the center of conversation and decision-making — not the gun lobbyists, not the NRA, not the billionaires and the people who are funding other folks' campaigns, but rather the people."
After headlines, we'll air extended excerpts from Wednesday's rally in Memphis.
U.N. Says Somalia Faces Catastrophic Hunger as Climate Crisis Fuels Drought
Apr 13, 2023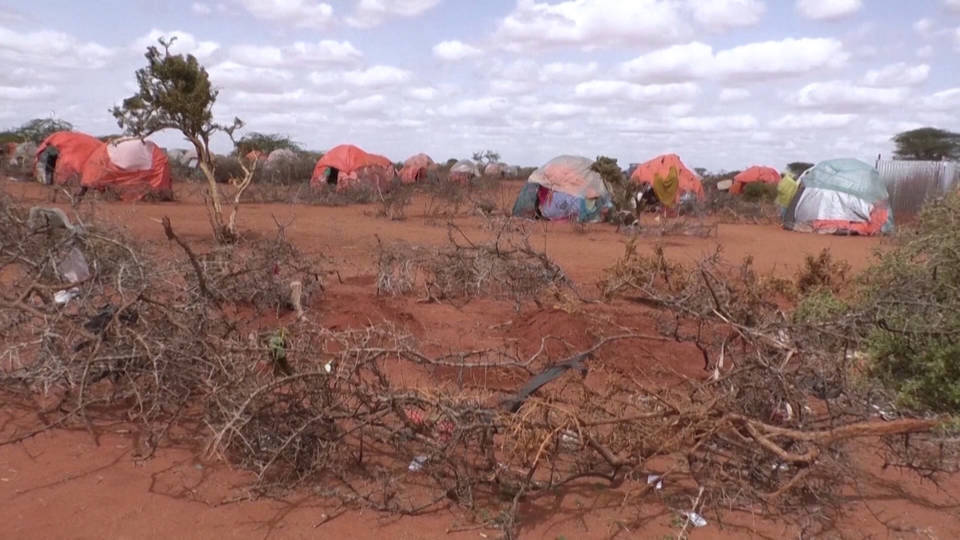 The United Nations is warning half of Somalia's population — some 8.3 million people — will need humanitarian assistance this year amid Somalia's worst drought in decades. Speaking from Mogadishu Wednesday, U.N. Secretary-General António Guterres said nations must now act to prevent a catastrophe.
Secretary-General António Guterres: "A devastating drought has already resulted in the tragic loss of 43,000 lives in 2022 alone. It has led to the displacement of 1.4 million Somalis, with women and children making up 80%. And rising food prices are naturally aggravating hunger and malnutrition. Poor and vulnerable communities are pushed by the drought to the brink of starvation. And the situation can get worse."
Brazil's Lula Will Ask China's Xi to Help Broker Peace in Ukraine; U.S. Sees No Peace Talks in 2023
Apr 13, 2023
Brazilian President Luiz Inácio Lula da Silva has arrived in China for a state visit, where he's planning to ask President Xi Jinping to have China join Brazil as mediators in peace talks between Russia and Ukraine.
This comes after the U.S. Defense Intelligence Agency said it expects the war to continue into 2024 with neither side agreeing to peace talks. The revelation came as part of highly sensitive U.S. government materials leaked online and obtained by The Washington Post. The Post is also reporting the man behind the leak is a young, racist gun enthusiast who worked on a U.S. military base and was seeking to impress a small group of people, mostly men and teenage boys, in an invitation-only forum on Discord, an online platform popular with gamers.
At Least 10 Migrants Drown Off Tunisia's Coast as U.N. Warns of Soaring Deaths in Mediterranean
Apr 13, 2023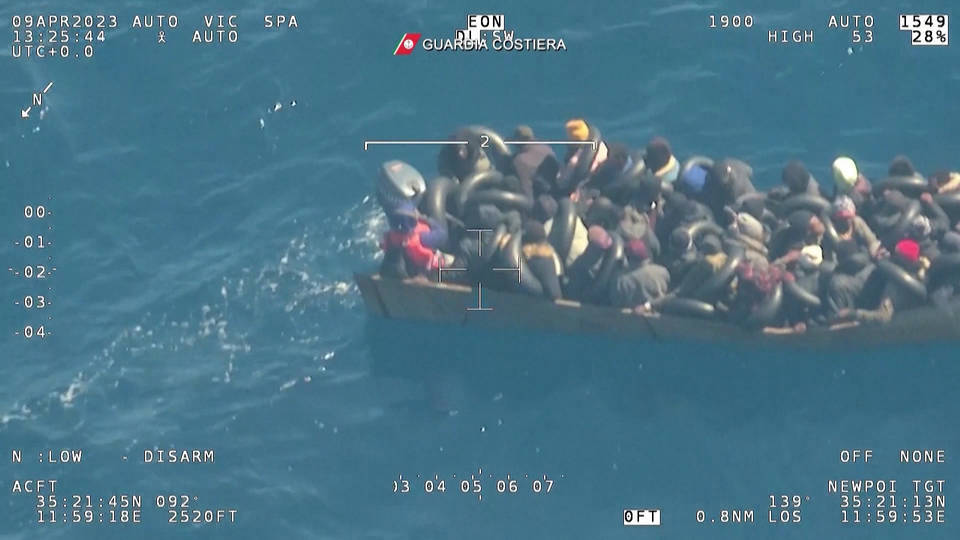 Tunisia's coast guard says at least 10 people drowned and up to 30 others remain missing after their boat sank off the coast of Tunisia Tuesday while they attempted to reach Europe to apply for asylum. The deaths came as the United Nations reported 441 migrants were lost at sea attempting to cross the Central Mediterranean so far this year — the deadliest first quarter on record since 2017. António Vitorino, who leads the International Organization for Migration, said, "With more than 20,000 deaths recorded on this route since 2014, I fear that these deaths have been normalized. States must respond. Delays and gaps in State-led search and rescue are costing human lives."
Mexico Charges Immigration Chief over Ciudad Juárez Fire That Killed 40 People
Apr 13, 2023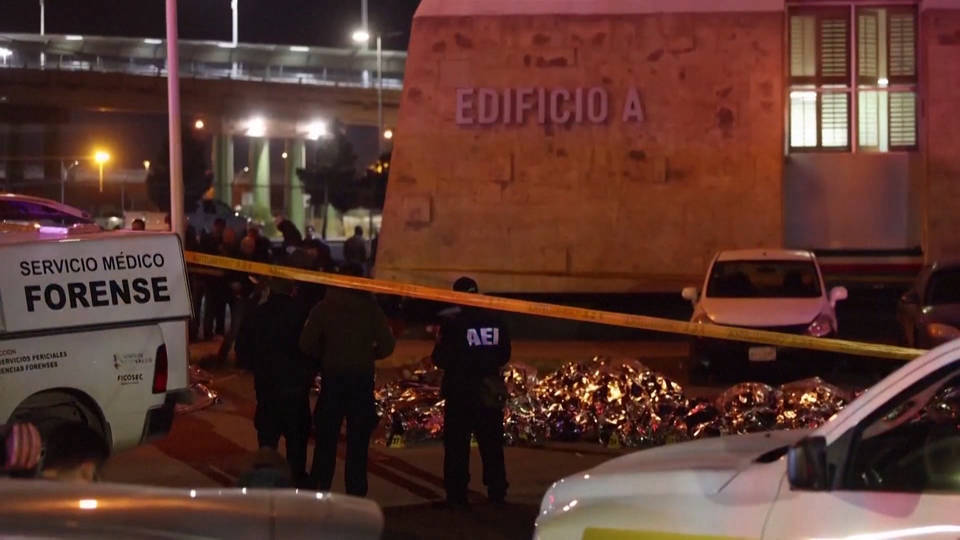 Federal prosecutors in Mexico have filed criminal charges against the nation's top immigration official over a fire in the border city of Ciudad Juárez last month that killed 40 people in an immigration detention center. Francisco Garduño, the head of Mexico's National Immigration Institute, is accused of failing to prevent the disaster despite clear warning signs at his agency's detention centers. Last week, Vice World News reported the immigration jail at the center of the tragedy was a de facto "extortion center," where only migrants with the means to pay a $200 bribe to security guards were released.
Biden Addresses Irish Parliament, Marks 25th Anniversary of Good Friday Agreement During Ireland Visit
Apr 13, 2023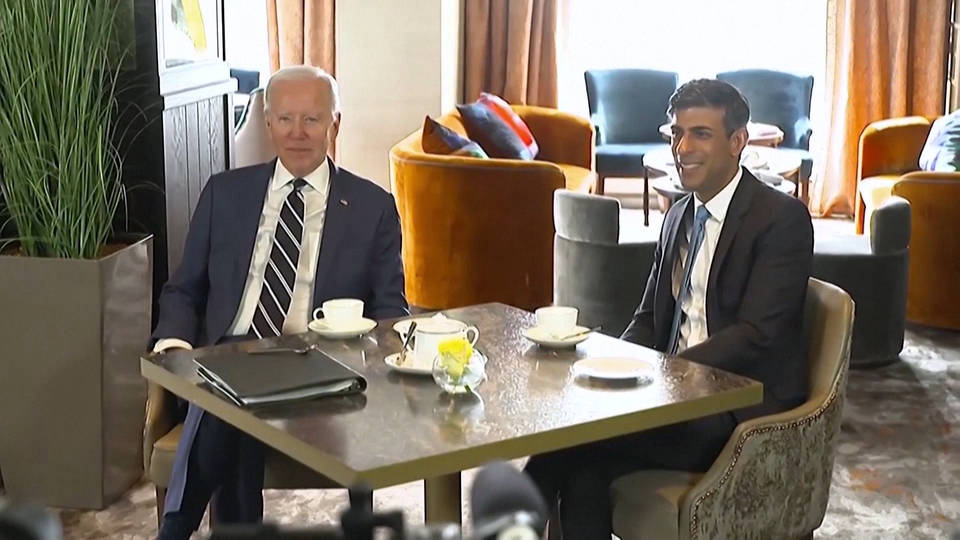 President Biden is wrapping up a three-day tour of Ireland today with an address to the Irish parliament and a banquet at Dublin Castle. Biden's visit to the Irish Republic comes after he met U.K. Prime Minister Rishi Sunak Wednesday in Belfast, Northern Ireland, where Biden marked the 25th anniversary of the U.S.-brokered peace deal known as the Good Friday Agreement.
The Fed Projects a Recession This Year as It Plans Another Interest Rate Hike
Apr 13, 2023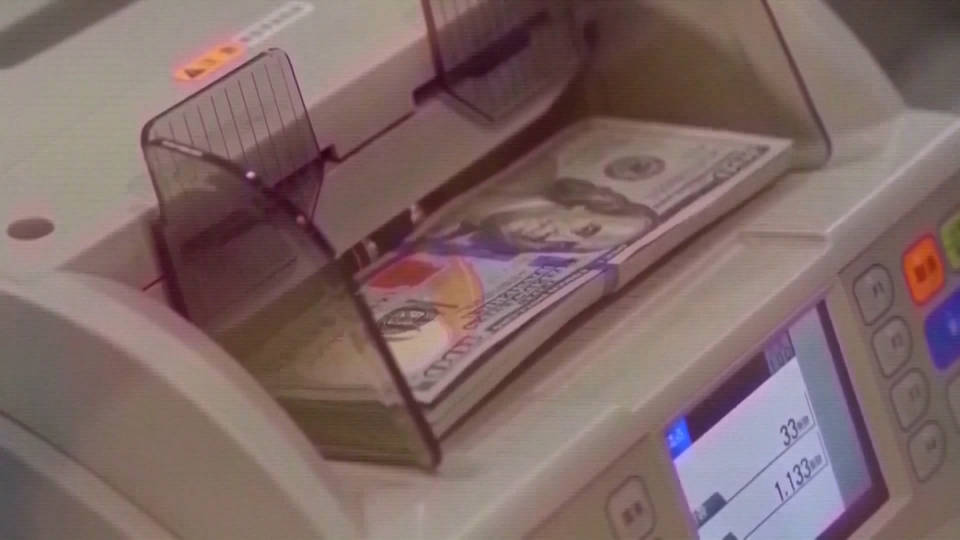 The Federal Reserve believes the U.S. economy will slide into a recession later this year. That's according to minutes from the March meeting of the Federal Open Market Committee made public on Wednesday, which reveal the Fed is planning another interest rate hike during its next meeting, despite the likelihood of a recession. This comes as new data show U.S. inflation eased to 5% in March — its lowest level in nearly two years.
Lawsuit Says Indiana Prison Let Mentally Ill Man Die of Starvation in Solitary Confinement
Apr 13, 2023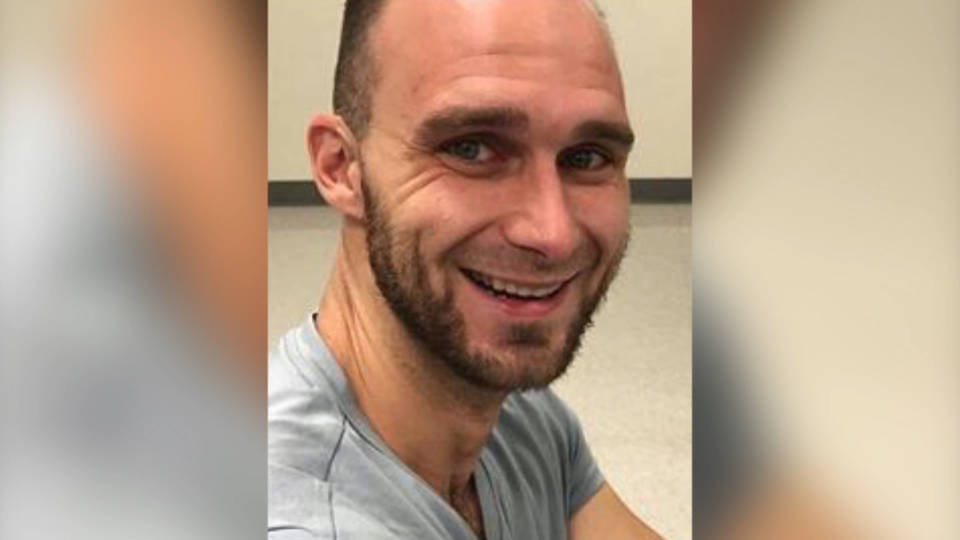 In Indiana, a lawsuit alleges the Jackson County Jail let a schizophrenic prisoner starve to death while in solitary confinement. Shocking details and video footage of Joshua McLemore's abuse in prison reveal the 29-year-old was locked up in solitary for three weeks in the summer of 2021 without access to enough food, a toilet or any mental healthcare, despite clear signs of intense distress and his history of mental illness. While locked up, he allegedly lost 45 pounds in less than a month. He was arrested after grabbing a hospital nurse's hair, and charged with battery.
Calls Mount for Dianne Feinstein to Resign as the Ailing Senator Steps Back from Judiciary Cmte.
Apr 13, 2023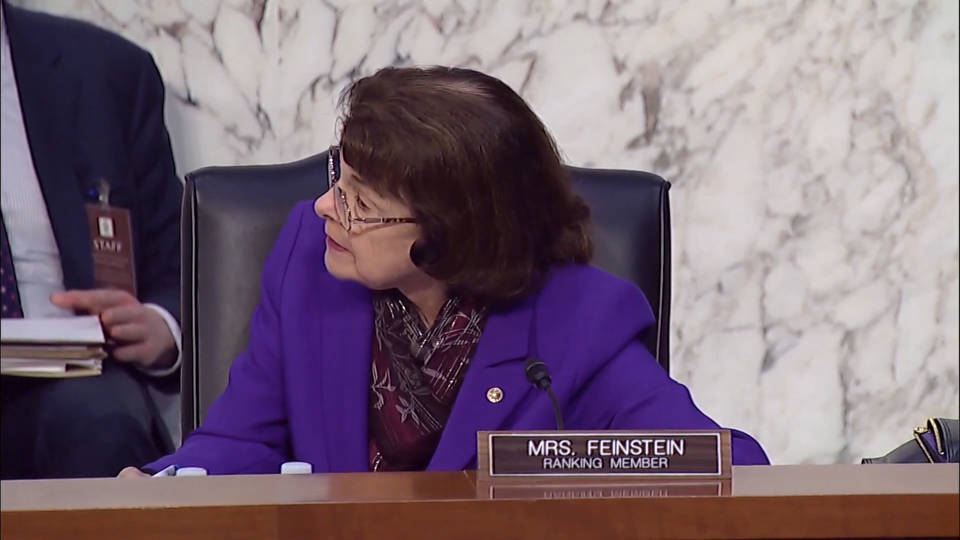 Democratic California Senator Dianne Feinstein has asked to temporarily step back from her seat on the powerful Judiciary Committee, as calls mount for her resignation — including from within her own party. Eighty-nine-year-old Feinstein, who is recovering from shingles, has missed 60 of 82 Senate votes taken so far this year. Her absence has stalled the approval of Biden's judicial nominees. This follows widespread reports that Feinstein is suffering from short-term memory loss and mental decline. In February, she announced she will not seek reelection in 2024, setting up a heated race to replace her. California Congressmember Ro Khanna tweeted Wednesday, "It's time for Senator Feinstein to resign. We need to put the country ahead of personal loyalty. … Not speaking out undermines our credibility as elected representatives of the people."
Judge Sanctions Fox for Lying About Murdoch's Role in Dominion Lawsuit Days Before Trial Starts
Apr 13, 2023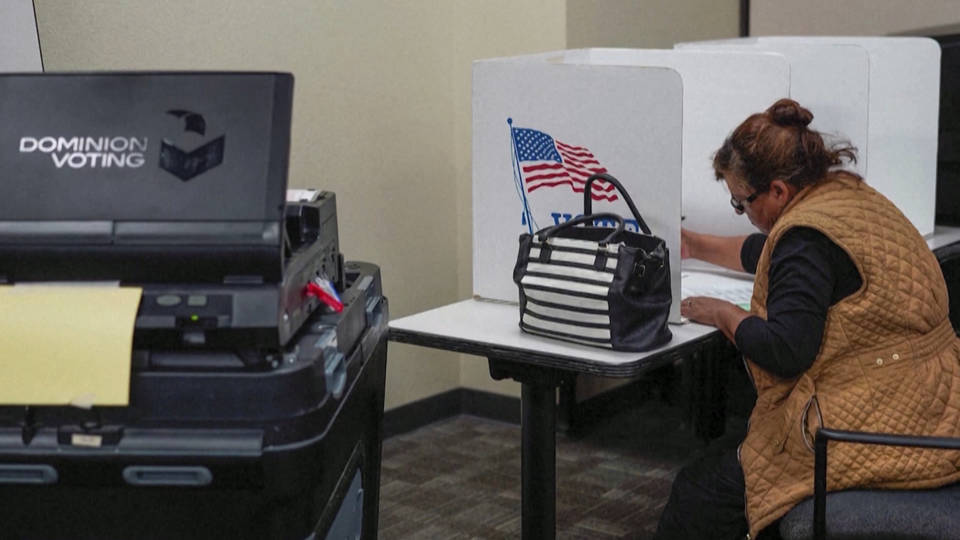 A judge in Delaware sanctioned Fox News Wednesday for withholding evidence in the $1.6 billion Dominion Voting Systems defamation lawsuit. Lawyers for the network repeatedly downplayed Rupert Murdoch's role at Fox News — where he was a corporate officer, in addition to being chair of Fox Corporation — allowing them to turn over fewer materials as part of the discovery process, such as Murdoch's internal communications. Judge Eric Davis accused Fox News of having a "credibility problem" and said he is appointing someone to investigate the matter. On Wednesday, MSNBC obtained audio recordings played in court that were made by former Fox News producer Abby Grossberg of conversations with Rudy Giuliani and another Trump campaign official that appear to show Trump's team did not believe its own claims that Dominion Voting Systems were faulty. This is a recording from December 5, 2020.
Trump campaign official: "I think they have looked at the machines. When the secretary of state did its audit, there was a lot — I think a fair bit of looking at the machines. The audit came in pretty darn close to what the machine count was with the receipts. So, you know, I don't know the outcome of those, but our understanding — again, this is from the secretary of state's office — was that there weren't any physical issues with machines on those inspections."
Jury selection for the Dominion trial starts today, and the trial is scheduled to begin Monday. This comes after a Fox Corporation shareholder sued Murdoch and other members of the board for failing to prevent Fox News from "reporting false and dangerous misinformation" around the 2020 presidential election.
Toxic Smoke Spewing Over Indiana Town After Massive Fire at Recycling Plant
Apr 13, 2023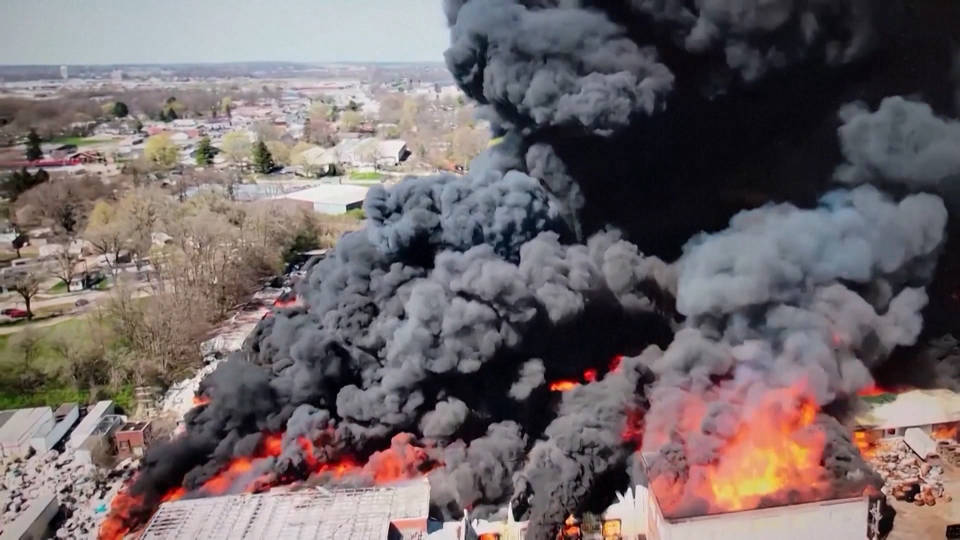 More than 2,000 residents of eastern Indiana were ordered to evacuate after a massive fire broke out at a recycling plant Tuesday, releasing a huge plume of acrid smoke into the air. The fire in the city of Richmond has been contained but is expected to keep smoldering for days, prompting fears among residents about long-term health impacts from hazardous particles caused by burning plastic.
Juul Reaches $462 Million Settlement with New York, California, Massachusetts and Others
Apr 13, 2023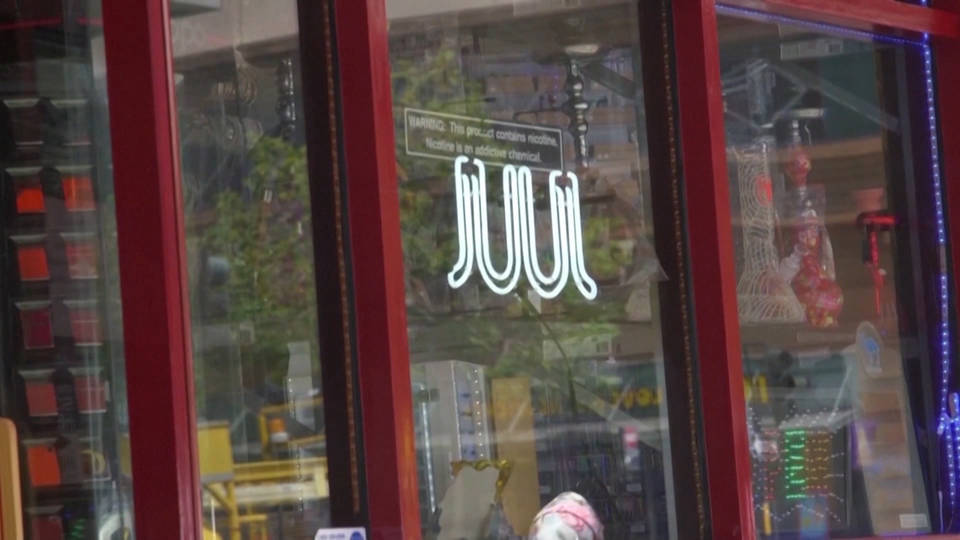 Juul Labs has reached a $462 million settlement with New York, California and other states over lawsuits that accused the e-cigarette company of aggressive marketing tactics, leading to a youth vaping crisis. It's the latest settlement in a litany of lawsuits against Juul, which has yet to receive official regulatory approval for its highly addictive products. Juul has withdrawn many of its flavored products from the shelves following criticism that it targeted young people.