Zelensky Requests NATO Membership for Ukraine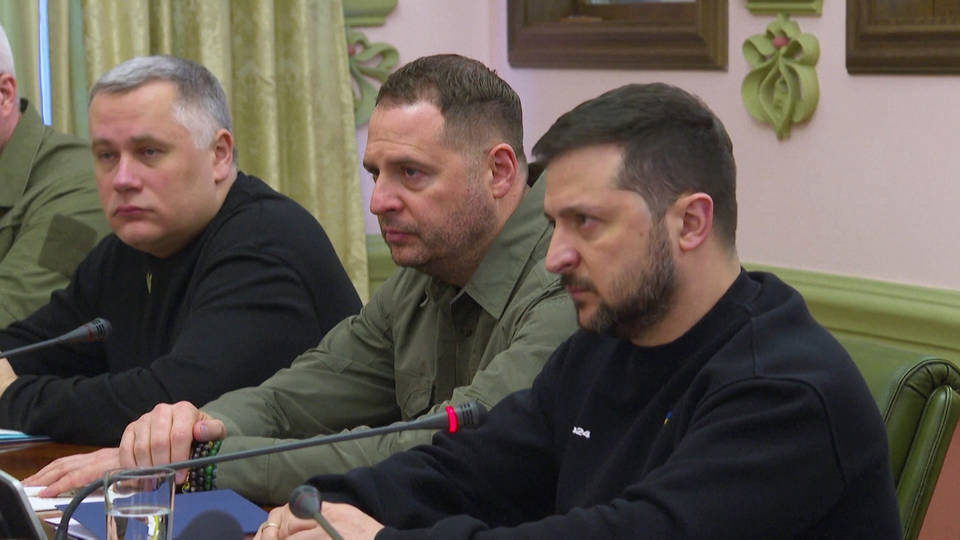 NATO Secretary General Jens Stoltenberg made a surprise visit to Ukraine's capital Kyiv Thursday for talks with President Volodymyr Zelensky. During a joint press conference, Zelensky said it is time for NATO to invite Ukraine to join the military alliance. Stoltenberg replied that the issue would be discussed at a NATO summit in Vilnius, Lithuania, in July.
Jens Stoltenberg: "This will be high on the agenda of the meeting and also in the lead-up and the preparations for the Vilnius summit. Ukraine's future is in the Euro-Atlantic family. Ukraine's future is in NATO. All allies agree on that."
This week, Ukraine received U.S.-made surface-to-air Patriot missile systems for the first time. Meanwhile, Russian officials have admitted that a Russian warplane bombed the city of Belgorod near Ukraine late Thursday after it accidentally fired a weapon. Russia's Defense Ministry said some buildings had been damaged but no one was injured in the blast, which left a huge crater in a street near several apartment buildings.
Labor Secretary Nominee Julie Su Defends Pro-Union Views in Senate Confirmation Hearing
Apr 21, 2023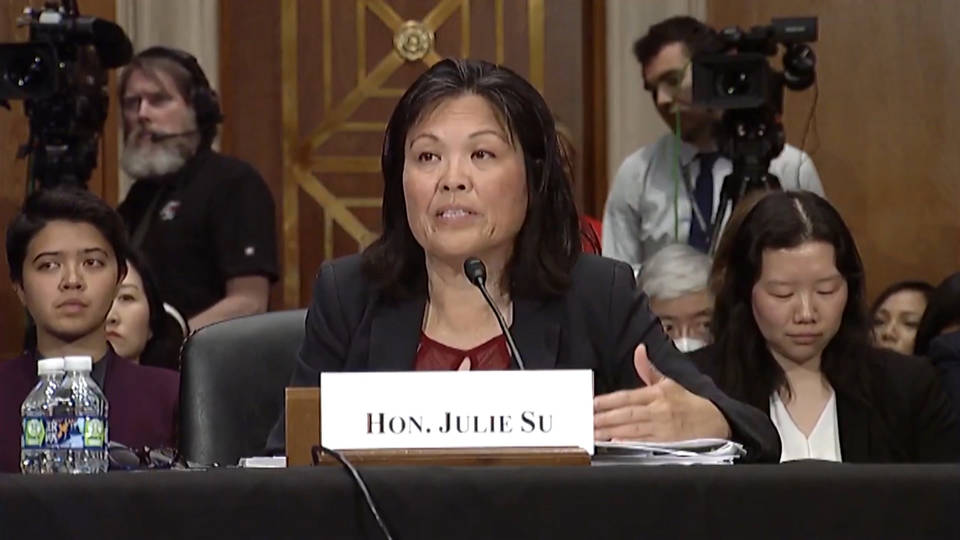 President Biden's pick to lead the Labor Department testified before a Senate panel Thursday as her nomination hearings got underway. Julie Su appears to face roadblocks by both Republicans and conservative Democrats who oppose her pro-worker, pro-union track record. Su, who is serving as the deputy labor secretary and is also a civil rights attorney, would be the first Asian American to serve as secretary in Biden's Cabinet.
Julie Su: "After law school, I spent nearly two decades representing workers. What I learned is that too many people still work full-time, year round, and live in poverty. Too many are denied a fair day's pay for a fair day's work. At the same time, I learned that working people, when given a chance to organize, to be heard, not only make things better for themselves but help to bring the American dream within reach to those around them."
Colin Kaepernick to Fund Autopsy of Lashawn Thompson; Protesters Demand Closure of Jail
Apr 21, 2023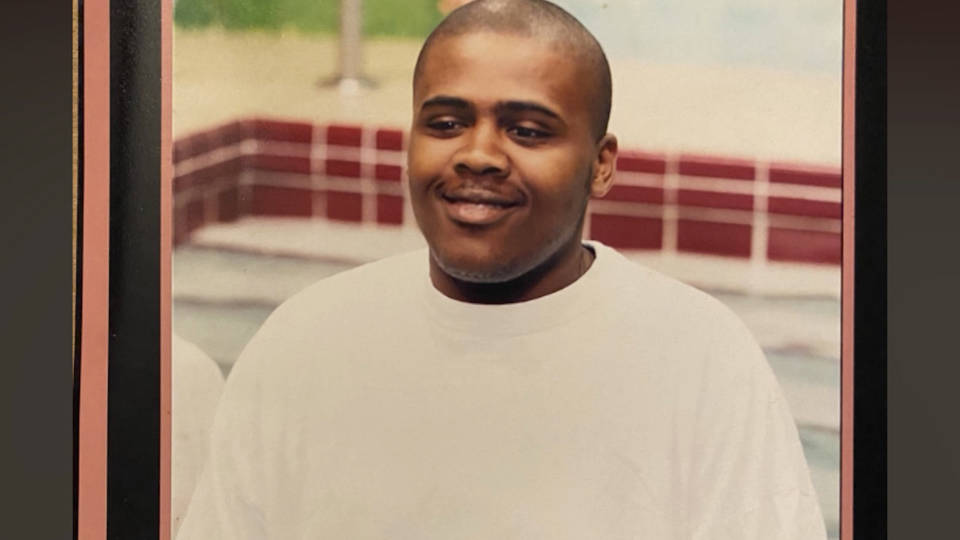 In Atlanta, Georgia, protesters rallied outside the Fulton County Jail Thursday demanding the closure of the 11-story, 1,300-bed facility, and demanding justice for Lashawn Thompson. The 35-year-old, who was being held in the jail's psychiatric wing, was "eaten alive" by insects and bedbugs in his cell last year, according to Thompson's family. Civil rights lawyer Ben Crump reports former NFL quarterback and activist Colin Kaepernick has agreed to pay for an independent autopsy of Thompson's body. Meanwhile, Fulton County commissioners have approved $5 million in funding for emergency improvements to the jail. Thompson's family and local activists are calling on the Department of Justice to launch an investigation. Tiffany Roberts of the Southern Center for Human Rights said, "How long will we hide from the reality that Fulton County is chronically dysfunctional and there is no humanity in a system like this?" Click here to see our Democracy Now! broadcast exclusive interview with the family attorney, as well as Lashawn Thompson's brother and sister.
Richard Glossip Faces Execution in One Month After Oklahoma Court Denies Bid for New Trial
Apr 21, 2023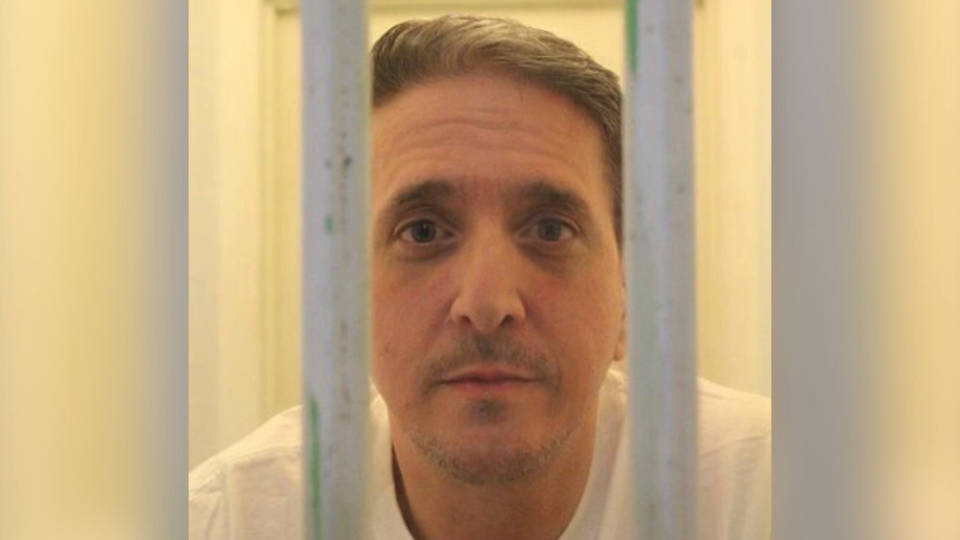 Image Credit: CREDIT — Twitter: @RichardGlossip
Oklahoma's Court of Criminal Appeals has denied the latest request by death row prisoner Richard Glossip for a new trial, paving the way for his execution on May 18. Thursday's ruling came after Oklahoma's attorney general asked for Glossip's 1998 murder conviction to be vacated, in a decades-long case in which Glossip narrowly escaped execution three times. Glossip has always maintained his innocence.
False Election Claims Cost MyPillow CEO Mike Lindell US$5Million
Apr 21, 2023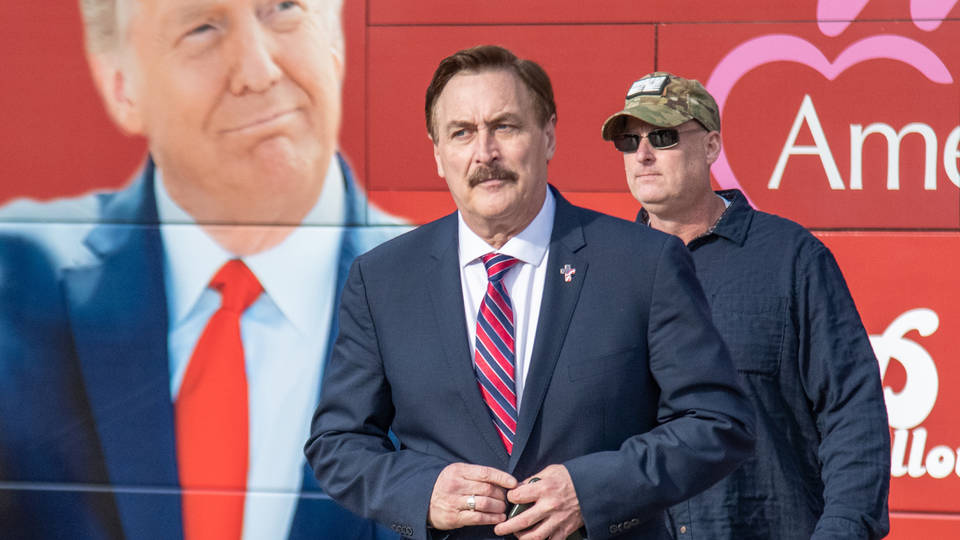 Image Credit: CREDIT — Matthew Rodier/Sipa USA via Reuters Conne
Mike Lindell, the CEO of MyPillow and staunch Trump ally, was ordered to pay $5 million for losing his 2021 "Prove Mike Wrong" challenge, after a computer forensics expert showed that there was no Chinese interference in the 2020 election, as Lindell had claimed. An arbitration panel found Robert Zeidman, a Republican who twice voted for Trump, disproved Lindell's data, which he called "manufactured" and "bogus."
Texas Residents Report Fallout after SpaceX Rocket Explodes
Apr 21, 2023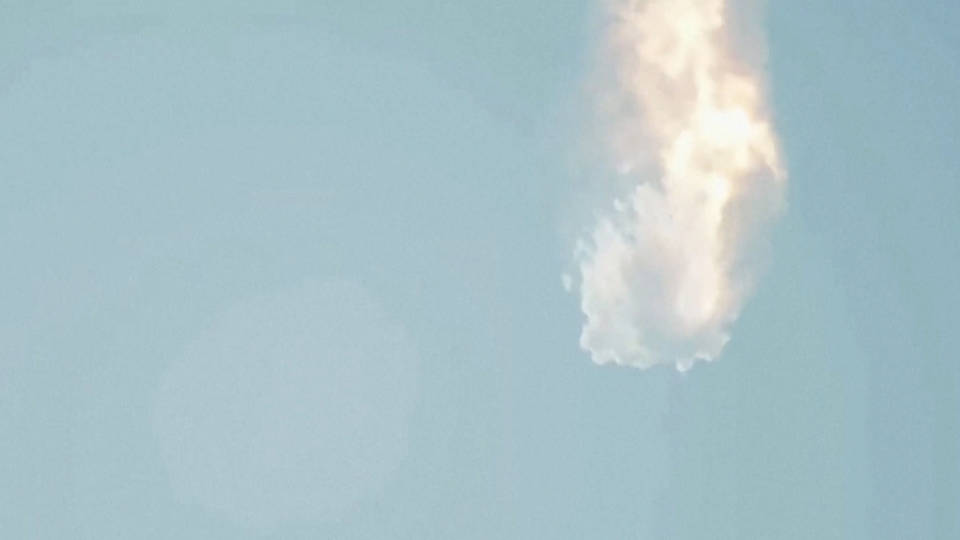 SpaceX is claiming success after the first launch of its massive new rocket, dubbed "Starship." The two-stage prototype lifted off Thursday morning from SpaceX's sprawling base on Texas's Gulf Coast near the U.S. border with Mexico, becoming the largest and heaviest machine ever to fly under its own power. At least six of the rocket's 33 engines failed during flight, and the vehicle self-destructed over the Gulf of Mexico about four minutes after liftoff. Residents of Port Isabel, near the launch site, reported particulates rained down on their neighborhoods. The fiery end to the launch was the latest in a series of explosions around SpaceX's launch site near the Lower Rio Grande Valley National Wildlife Refuge. After headlines, we'll go to Brownsville, Texas, for the latest.
BuzzFeed News Shuts Down, Citing Lack of Profitability
Apr 21, 2023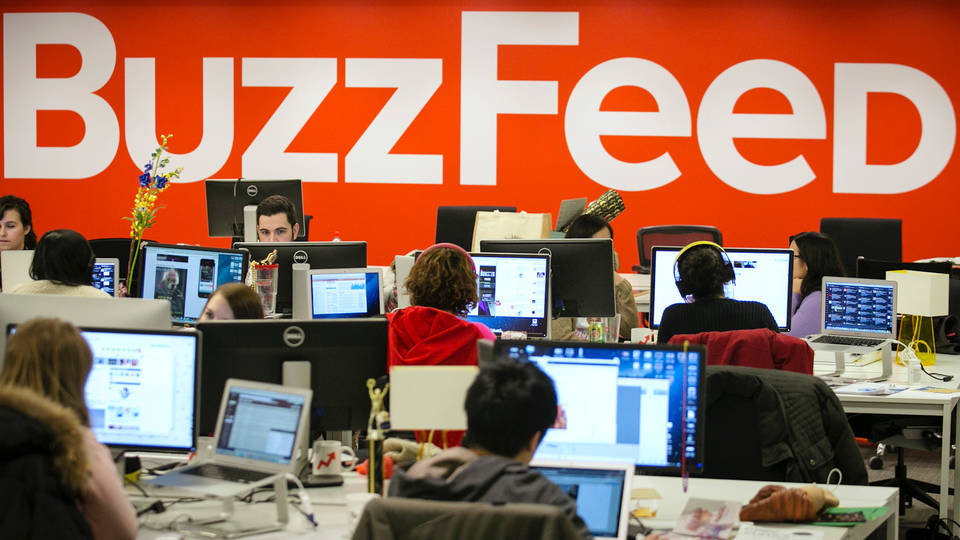 Image Credit: CREDIT — Reuters
BuzzFeed News is shutting down. The announcement was made by BuzzFeed CEO and co-founder Jonah Peretti in an email to staff, where he said the company is laying off 15% of its employees across multiple divisions. HuffPost, which BuzzFeed acquired in 2020, will now be the company's sole news brand. This came on the same day the digital news media company Insider said it would cut 10% of its workforce.
Chile Will Require National Stake in Lithium Industry as It Expands Int'l Copper Mining Permit
Apr 21, 2023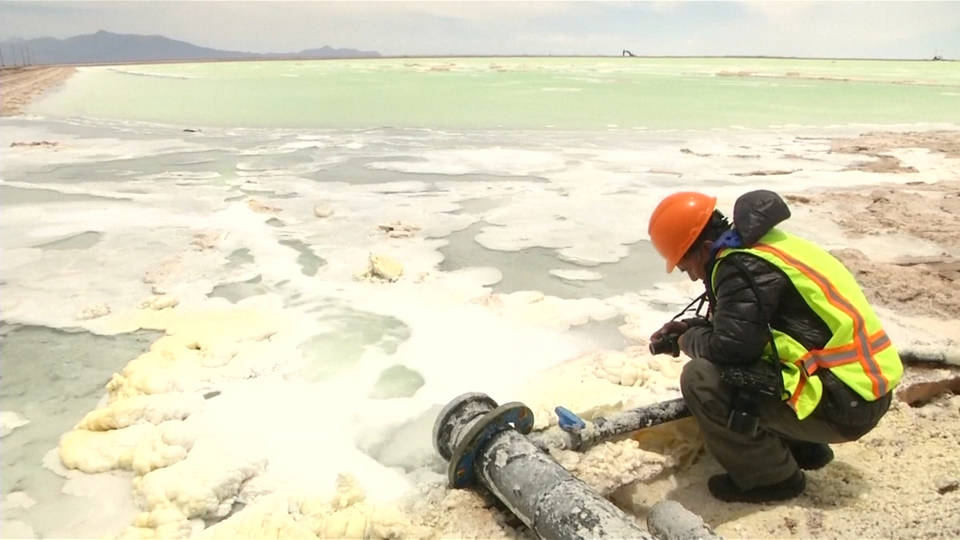 In Chile, President Gabriel Boric announced he is moving to nationalize his country's lithium industry.
President Gabriel Boric: "Chile has one of the largest lithium reserves of the world. It is a mineral that, being in bus and electric cars' energy storage batteries, is key in the fight against the climate crisis and in the fight against climate change. This is an opportunity for economic growth that will be difficult to beat in the short term."
Any private companies extracting lithium will have to partner with the state, which will hold majority stakes in new production contracts. This comes as environmental activists this week protested Chile's approval to extend Anglo American's copper mining activities in the Andes, which activists say threatens a nearby glacier and the area's water supply.