Earth Day Actions Call to End Fossil Fuel
Apr 24, 2023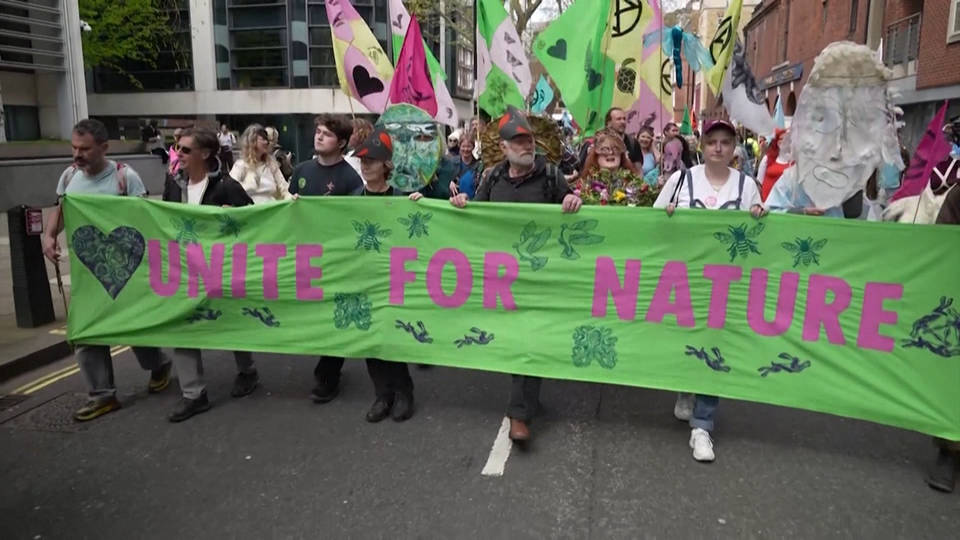 Activists around the world marked Earth Day Saturday with marches and other actions drawing attention to the climate crisis. In the U.K., Extinction Rebellion, Greenpeace and other groups organized four days of protests under the banner of "The Big One," which included a massive rally and a die-in outside London's Parliament. This is an air quality researcher and climate activist speaking from one of this weekend's actions.
Pete Knapp: "We're in one of the busiest streets in London. The air pollution created from this and the agriculture ammonia is creating a spring haze over London. Now, all of this comes from meat and dairy and fossil fuels. Now what the government are not doing is taking either of those two things into account, trying to reduce either of those two things. Instead, they're trying to get over 100 new oil and gas licenses, which are incompatible with a 1.5-degree warming world."
Smaller rallies took place across the United States. In Washington, D.C., activists marched to the White House to demand an end to the nation's reliance on fossil fuels. Elsewhere, the German climate group Last Generation organized a "slow march" through Berlin, causing gridlock in parts of the city. The same group, known for its acts of disruption, shut down dozens of traffic junctions in Berlin today by gluing their hands to the streets, including in the middle of a major highway. An activist from Last Generation, which is calling for Germany to stop using all fossil fuels by 2030, said, "We're bringing the city to a standstill so the government moves." And in France, thousands of people in the southern Tarn region marched to protest a proposed new highway and built a cement brick wall in the middle of a national road to oppose the project. Locals say the highway would increase pollution and threatens the area's biodiversity.
Asylum Seekers Demand Closure of Immigrant Jails
Apr 24, 2023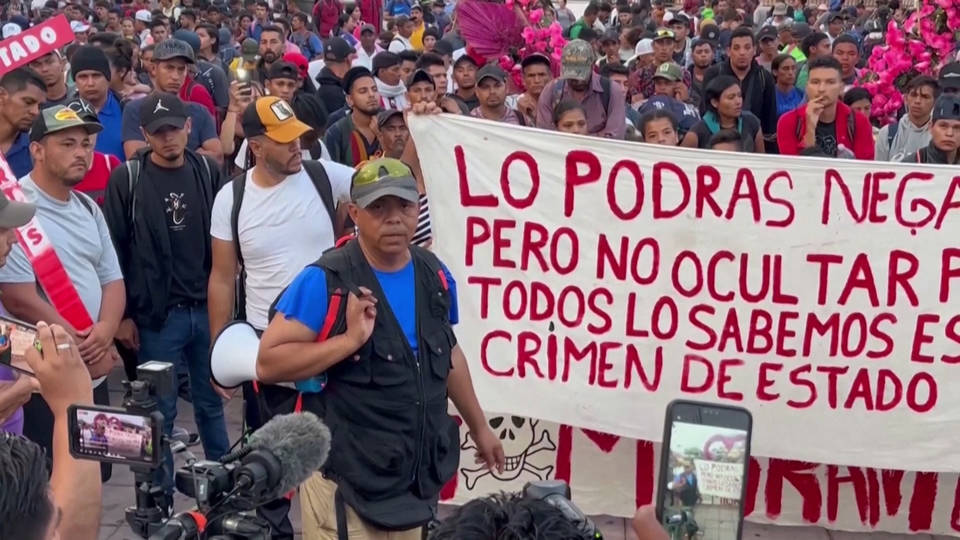 In Mexico, thousands of asylum seekers are marching from the southern state of Chiapas to Mexico City protesting abuse and demanding immigration jails be shut down. This comes nearly a month after the deadly fire at an immigrant jail at the U.S.-Mexico border. This is an asylum seeker from Honduras.
Dany: "We're protesting the 40 deaths in Ciudad Juárez, to demand the closure of the National Migration Institute, to demand President Obrador pays attention to us because ours is a good cause, to demand the removal of the migration's director because these migrant centers are the concentration camps and bunkers of this century."
The majority of victims in the fire were Indigenous people from Guatemala.
Last week, about two dozen makeshift tents at a migrant camp in Matamoros, across the border from Texas, were set ablaze. Asylum seekers stuck in Mexico due to harsh U.S. immigration policies have long denounced human rights violations, including torture, at the hands of organized crime and Mexican authorities.
Mississippi GOP Expands State Control Over Police and Courts in Majority-Black Jackson
Apr 24, 2023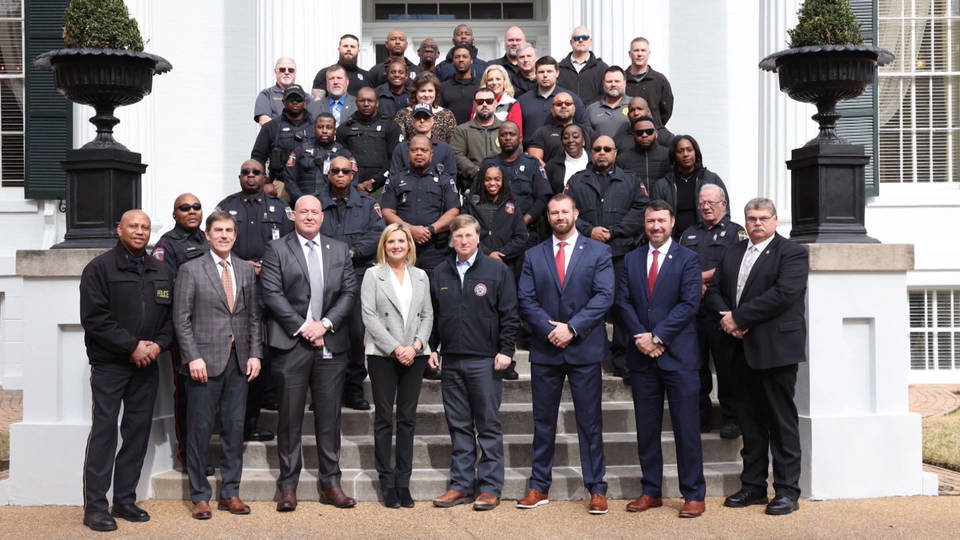 Mississippi's Republican Governor Tate Reeves signed legislation Friday expanding the state's control over law enforcement in the Black-majority capital city of Jackson. The legislation, approved by Mississippi's majority-white, Republican-led state Legislature, grants the Capitol Police greater authority over much of Jackson without being accountable to local leaders or residents. It creates a separate court system for Jackson composed of judges appointed directly by white state officials. A lawsuit filed by the NAACP seeking to block the law from taking effect warns it will create "separate and unequal policing."
Rasheed Williams AKA "Koka Da Doll," Star of Film on Trans Sex Workers, Fatally Shot in Atlanta
Apr 24, 2023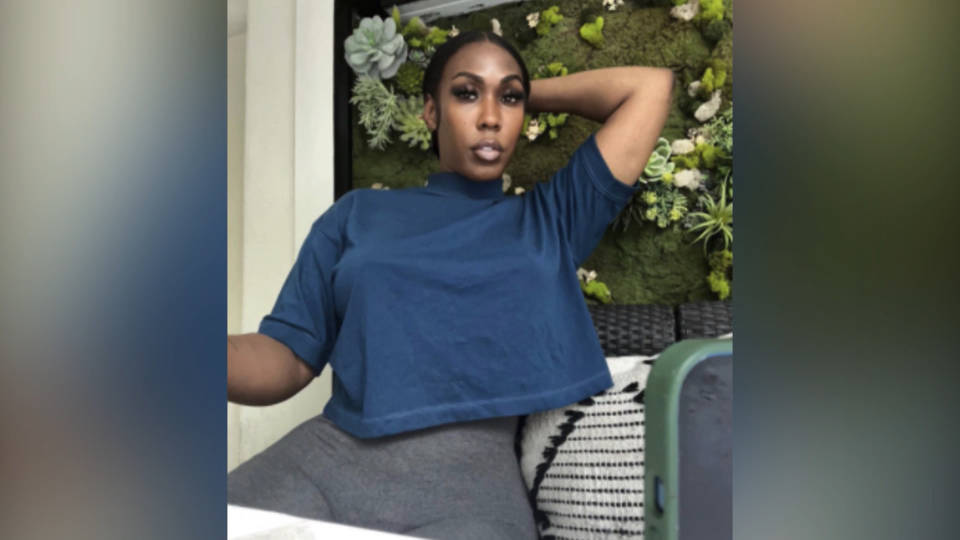 In Atlanta, Rasheeda Williams, also known as Koko Da Doll — the star of the award-winning documentary "Kokomo City," about the lives of a group of Black trans sex workers — was fatally shot last week. The 35-year-old is the latest victim in a wave of violent attacks against trans women in Atlanta, following the April 11 murder of Ashley Burton and a shooting in January that left another trans woman in critical condition.
Meanwhile, in Maryland, a transgender woman is suing the state's Department of Corrections after she was improperly held in a jail for men, where she was sexually assaulted and denied medical treatment. According to the federal lawsuit, Chelsea Gilliam, who is Black, was then transferred to another facility and placed in solitary confinement for three months. She was in custody from December 2021 to May 2022, and says she continues to suffer from anxiety and depression.
President Biden Set to Announce Reelection Bid
Apr 24, 2023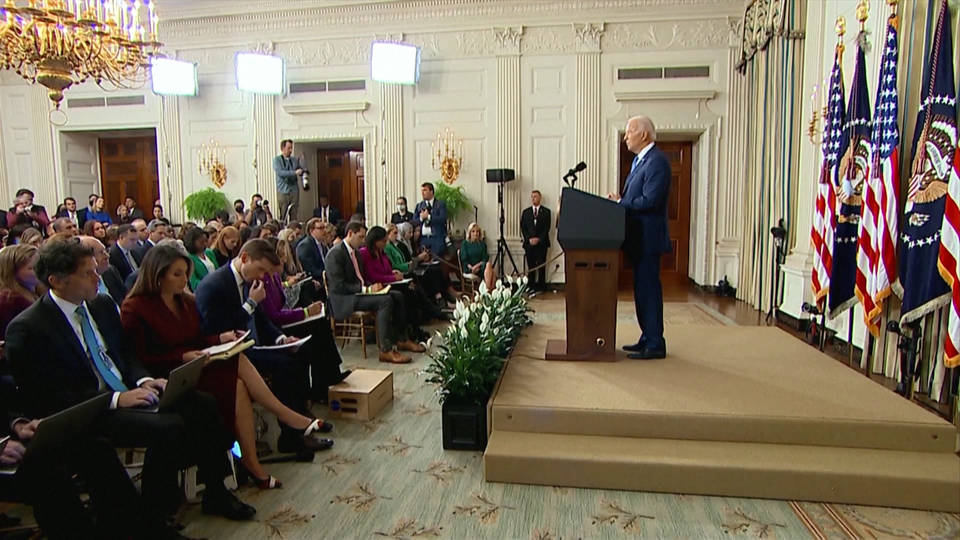 President Biden is expected to announce his bid for reelection as early as Tuesday, which will mark four years since he announced his candidacy for the 2020 presidential election. He has reportedly tapped Julie Chávez Rodríguez to run his 2024 campaign. Chávez Rodríguez was Biden's deputy campaign manager in 2020 and is currently the director of the White House Office of Intergovernmental Affairs. She is the granddaughter of labor leaders César Chávez and Helen Fabela Chávez.
Biden Establishes White House Office of Environmental Justice
Apr 24, 2023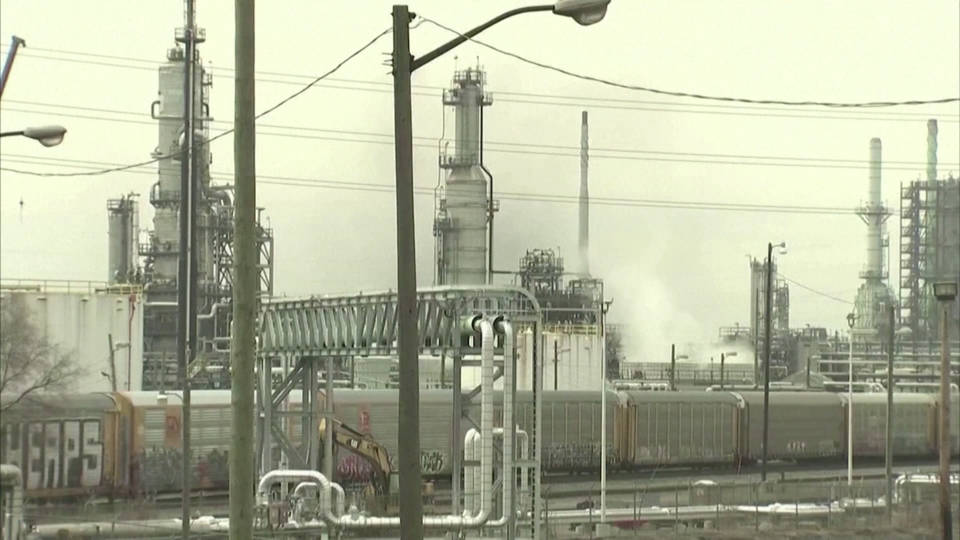 President Biden has signed an executive order establishing an Office of Environmental Justice within the White House. Biden unveiled his plan at a ceremony in the Rose Garden Friday.
President Joe Biden: "Environmental justice will be the mission of the entire government, woven directly into how we work with state, local, tribal and territorial governments. This is an order that directs the federal agencies to address gaps in science and technology. For example, there's a lot we still don't know about the quality of people's wastewater or the air they're breathing."
Environmental groups welcomed the announcement but cautioned that Biden remains a major supporter of fossil fuels, having approved drilling projects on federal land faster than Trump did during his first two years in office. The Center for Biological Diversity said in a statement, "If the president wants to distinguish himself from oily Republicans, let's see him reverse the Willow project, stop approving massive Gulf drilling and gas exports, and phase down public lands drilling."
Ocean Temperatures Hit Record High after 8 Hottest Years
Apr 24, 2023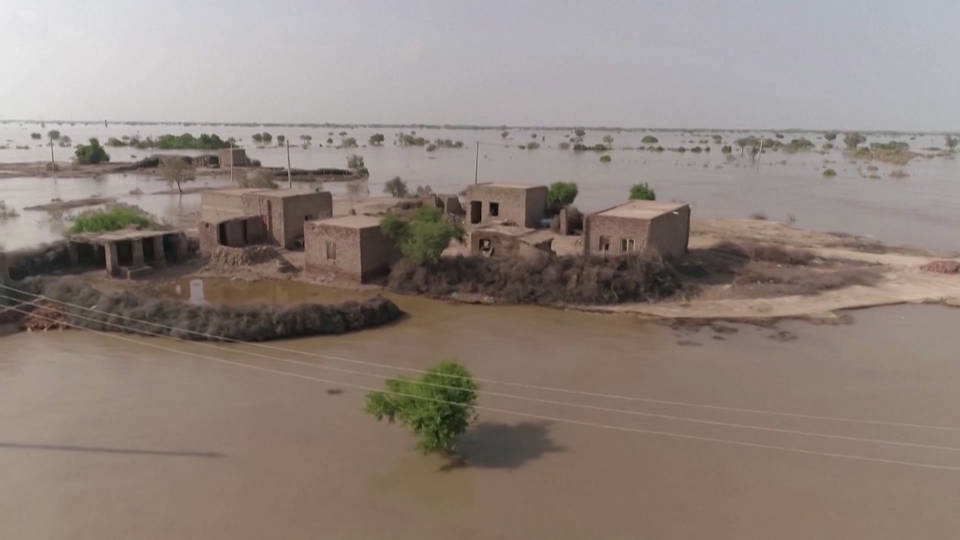 The United Nations warns in a new report that record levels of heat-trapping greenhouse gases led to planetary-scale changes on land, at sea and in the atmosphere in 2022. The World Meteorological Organization's State of the Global Climate report, released on Earth Day, found the years 2015 through 2022 were the eight warmest on record, despite the cooling impact of La Niña over much of that period. Antarctic sea ice fell to its lowest extent on record, glaciers retreated at an accelerating pace, and ocean heat content reached a new record high last year. The WMO warns sea level rise due to human activity is set to continue for millennia.
EPA Plan Would Phase Out Emissions from Power Plants by 2040
Apr 24, 2023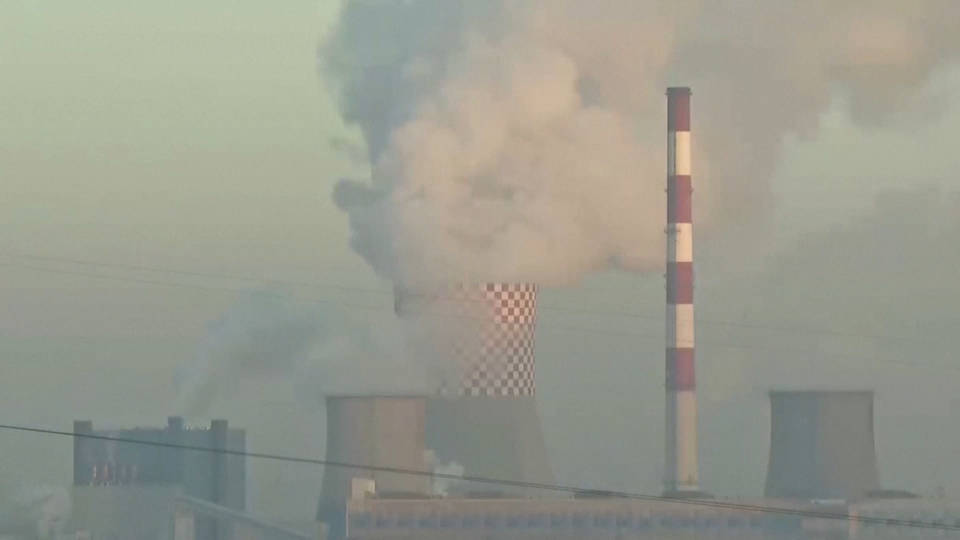 The Environmental Protection Agency is preparing to announce limits on greenhouse gas emissions from power plants, in a bid to cut one of the main sources of U.S. air pollution by 2040. The new rules reportedly would force power plants to capture carbon dioxide emissions from their smokestacks or use other methods to eliminate nearly all carbon dioxide emissions by 2040.