Graduate Workers At University of Michigan Continue Strike Despite Retaliation
Apr 26, 2023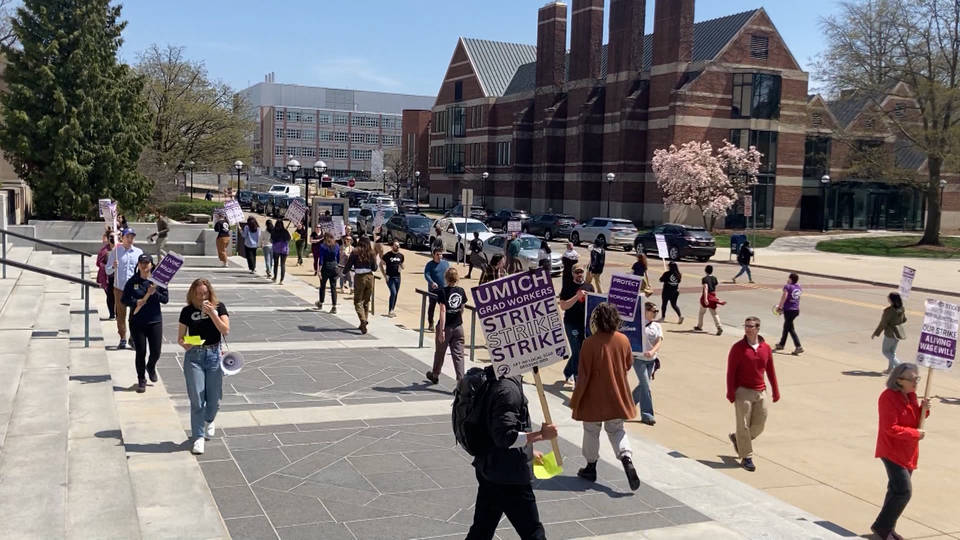 Graduate student teachers at the University of Michigan have been on strike for the past month demanding fair wages, sexual harassment protections and new provisions for campus safety, among other issues. In response to the strike, University of Michigan's president moved to withhold worker salaries and sent police officers to intimidate strikers, resulting in one graduate worker being attacked by an officer. This is Amir Fleischmann of the Graduate Employees' Organization.
Amir Fleischmann: "Over the past three years, we've seen the gap between our salary and the cost of living triple. This is something that's being felt by workers all across the country, where corporate profits are at record highs, CEOs are getting humongous bonuses and even bigger salaries, while workers are being left to struggle and to take scraps. Workers at the University of Michigan are saying enough is enough, and that's why we're on strike."
Washington Bans Assault Weapons as Part of New Gun Control Legislation
Apr 26, 2023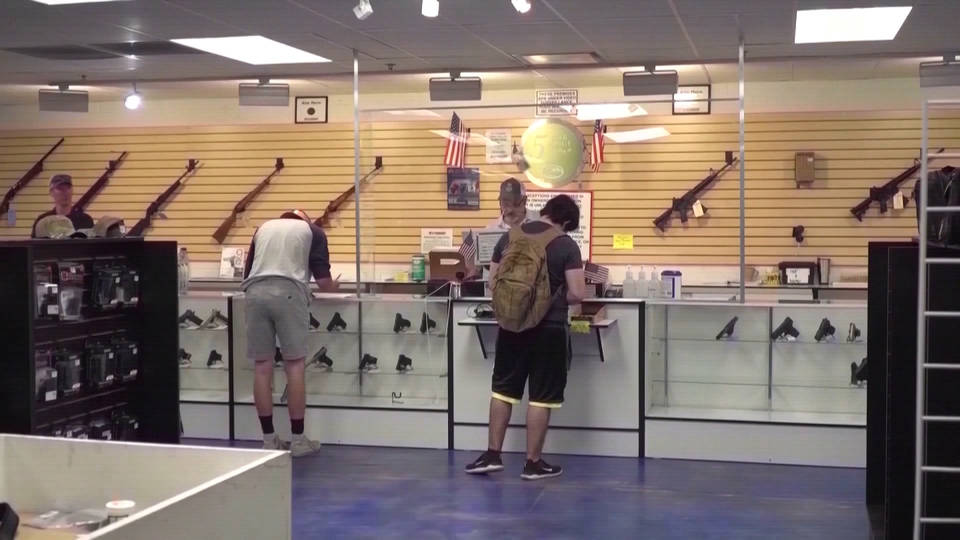 In Washington state, Democratic Governor Jay Inslee signed into law a trio of bills Tuesday in an effort to prevent gun violence. The legislation bans the new sale of dozens of firearms, including some semiautomatic rifles, imposes a 10-day waiting period for gun purchases and will allow for certain lawsuits against gunmakers and dealers. This is Governor Inslee.
Gov. Jay Inslee: "These weapons of war, of assault weapons, have no reason other than mass murder. Their only purpose is to kill humans as rapidly as possible in large numbers. And I will say this: AR-15s should not be idolized; they should be prohibited. And that's what we're doing today."
The White House praised Washington for the move, but gun groups have already launched legal challenges to the measures, claiming a violation of the constitutional right to bear arms.
Somali Fighters Kill 21 People, Including 18 Militants
Apr 26, 2023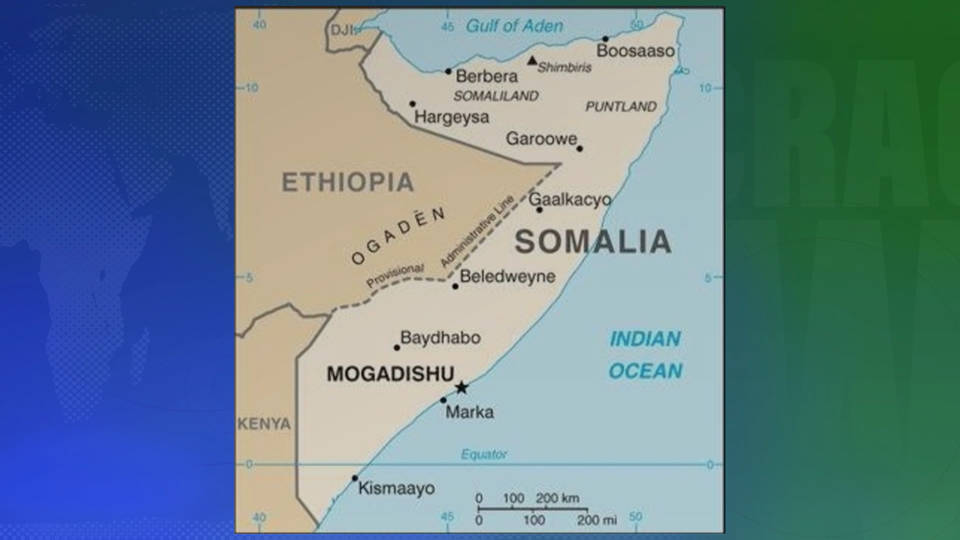 Somali authorities say U.S.-backed forces killed at least 18 al-Shabab militants over the weekend. Three civilians are also reported to have been killed in the fighting. There are roughly 500 U.S. troops in Somalia. In Washington, D.C., Republican Congressmember Matt Gaetz has been pushing a War Powers Resolution to remove the troops.
Iran Charges Two Prominent Actresses for Violating Hijab Mandate
Apr 26, 2023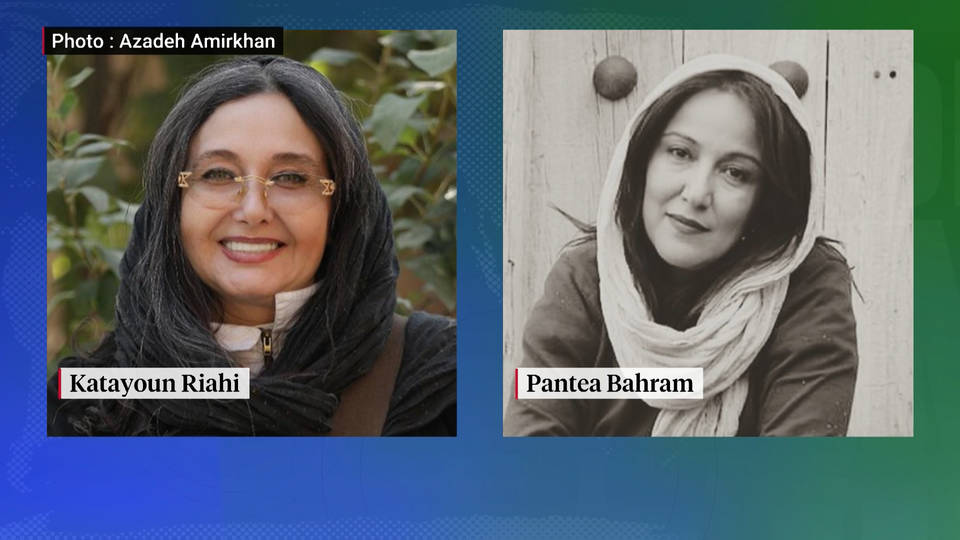 In Iran, two renowned actresses have been criminally charged for not wearing a hijab. Katayoun Riahi and Pantea Bahram could face prison time, accused of removing their headscarves in public and posting photos on social media. This comes as the Iranian government has intensified the enforcement of its strict dress code. Authorities are now planning to prosecute people who encourage women to remove their headscarves, while surveillance cameras have been installed in public places to catch anyone violating the hijab mandate.
Parinaz Mobarhan: "This harsh and rude response will definitely either make things worse or will not lead anywhere."