May Day Rallies and Protests Worldwide Mark International Workers' Day
May 01, 2023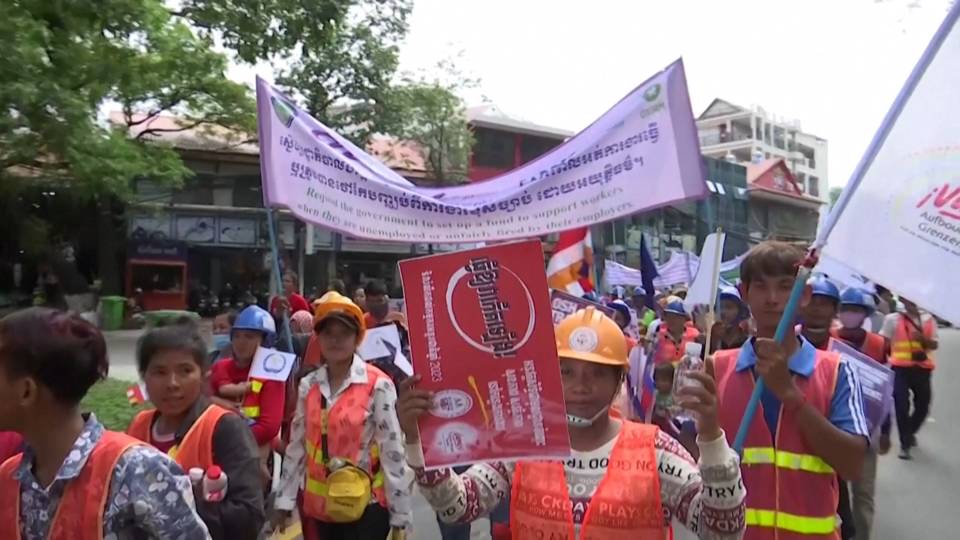 Workers around the world are in the streets for May Day rallies marking International Workers' Day. In France, unions say 1 million people could march as part of ongoing protests against President Macron's pension reforms. In Turkey and Pakistan, authorities have blocked some rallies in public places. South Korea saw tens of thousands of people turn out for its largest May Day gatherings since the pandemic started.
Yang Kyung-soo: "We're in a situation where the existence of our labor unions are threatened due to the suppression by the government and the capital. … We are fighting to create a world where there are no more temporary workers. We will fight strongly to improve the legal system so that government policies guarantee workers' rights."
Emergency Worsens In Sudan Despite Ceasefire
May 01, 2023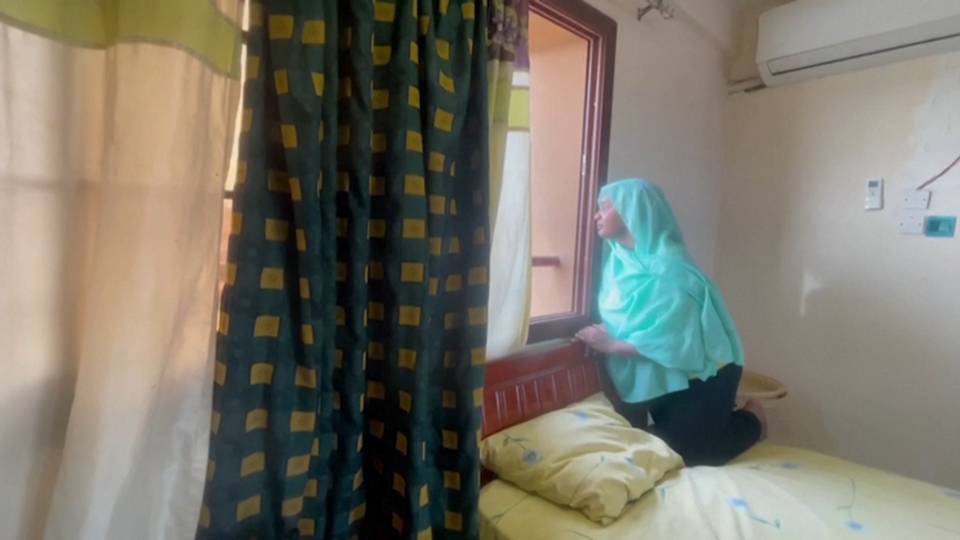 In Sudan, both sides of the warring military factions have accused the other of violating an extended 72-hour ceasefire as fighting continues in Khartoum and elsewhere on the 17th day of the conflict. The United Nations is warning Sudan is at a humanitarian "breaking point" as it deploys its top humanitarian diplomat, who called the "scale and speed" of the crisis "unprecedented." The U.N. also warned of an escalation of violence in Sudan's West Darfur region. Meanwhile, U.N. agencies say they've begun helping refugees arriving at the Egyptian border, while aid workers in Chad say urgent assistance is needed for refugees there.
Brice Wanignon Degla: "If we fail to act now, it will be too late. The rainy season is coming in a few weeks, and if we don't provide any assistance to the people, the road will be blocked, and all the refugees here will be stuck."
People in the capital Khartoum are facing the dangers of war while grappling with worsening shortages of essentials.
Heba: "We hear the sounds of artillery from this side. It can fall on the street in the front or the one behind. We have to sleep on the floor. There is no water or electricity. There is no food. All shops are closed, and the ones which are open sell products at expensive prices. We hardly eat what is enough for us. We only eat one meal per day so that the little food supplies we have are enough."
Israeli Forces Kill Two More Palestinian Teens in Occupied West Bank
May 01, 2023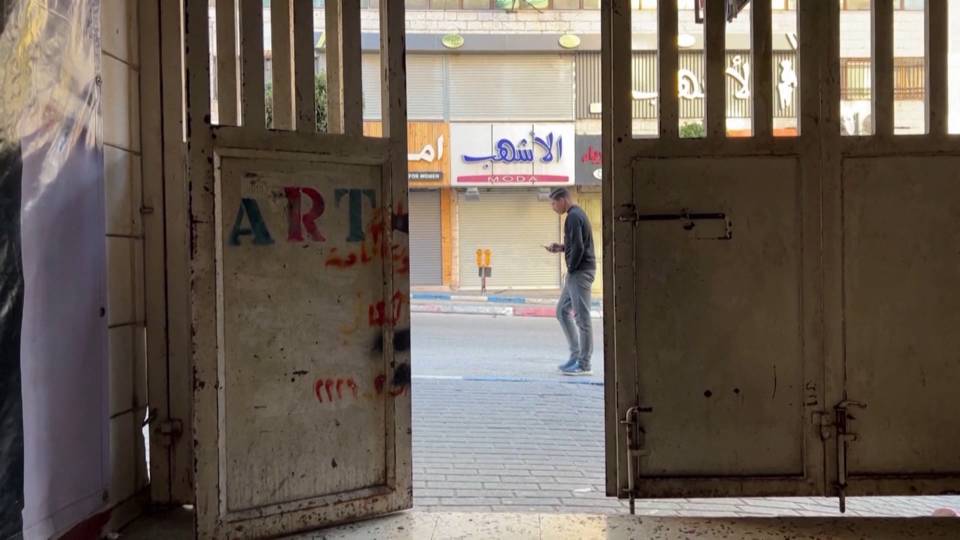 In the occupied West Bank, Israeli troops shot and killed a Palestinian teenager during a raid this morning on a refugee camp outside the city of Jericho. The Palestinian Health Ministry reports 17-year-old Jibril Kamal was fatally shot in the head; six other people were wounded. This follows the killing of 16-year-old Palestinian Mustafa Sabah near the town of Bethlehem Friday. He was shot in the chest by Israeli troops. So far this year, Israeli forces have killed more than 90 Palestinians.
Over 200 Bodies of Drowned Migrants Found by Tunisian Coast Guards in Less Than 2 Weeks
May 01, 2023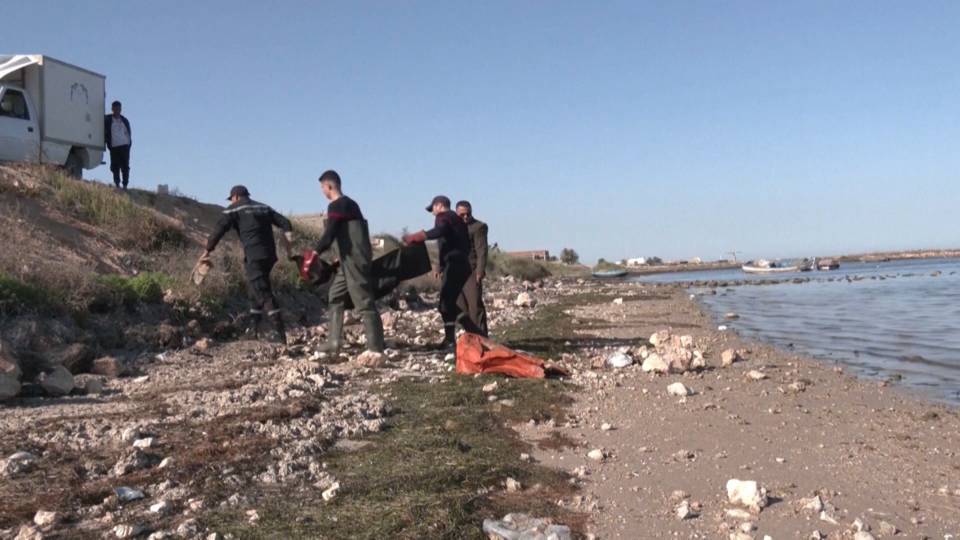 Tunisian coast guards said Friday they pulled 41 bodies from the Mediterranean Sea, raising the total known number of victims of migrant shipwrecks to 210 in the past 10 days. Boats transporting refugees to Europe — mostly from sub-Saharan Africa, Syria and Sudan — have been leaving in higher numbers from the Tunisian coast in recent months due to a crackdown on the boats by Libyan authorities, a worsening economic crisis in Tunisia, as well as racist comments against Black Africans made by Tunisian President Kais Saied in February.
Santiago Peña Elected President of Paraguay, Keeping Dominant Pro-Taiwan Party in Power
May 01, 2023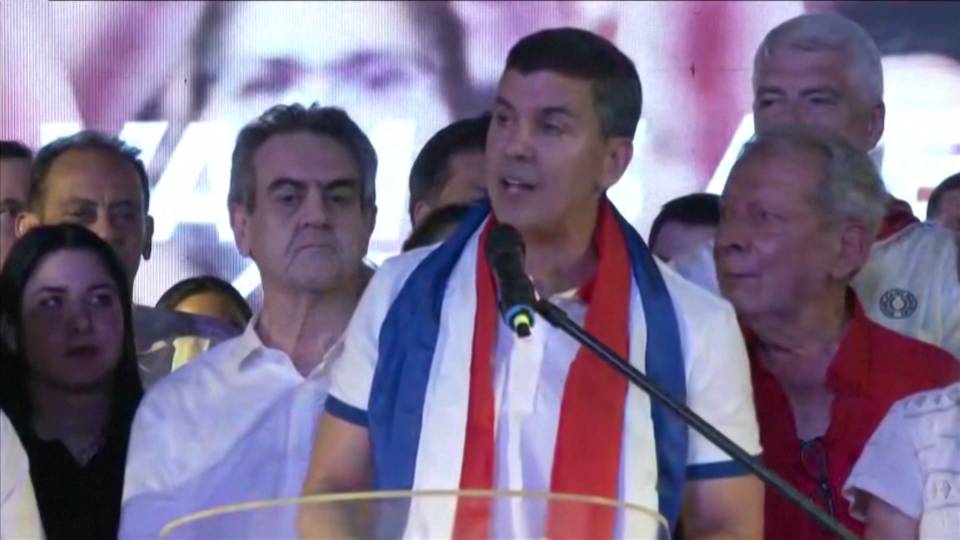 In Paraguay, conservative Santiago Peña, a former International Monetary Fund economist, has been elected president. Peña's victory keeps the South American country under control of the right-wing Colorado Party that has ruled Paraguay for at least seven decades. Peña opposes abortion rights and same-sex marriage. He served as finance minister from 2015 to 2017 under the presidency of Horacio Cartes, whose government was accused of widespread corruption. Peña has vowed to strengthen diplomatic relations with Taiwan and has said he plans to relocate Paraguay's Embassy in Israel from Tel Aviv to Jerusalem.
"Climate Defiance": Protesters Disrupt White House Correspondents' Dinner
May 01, 2023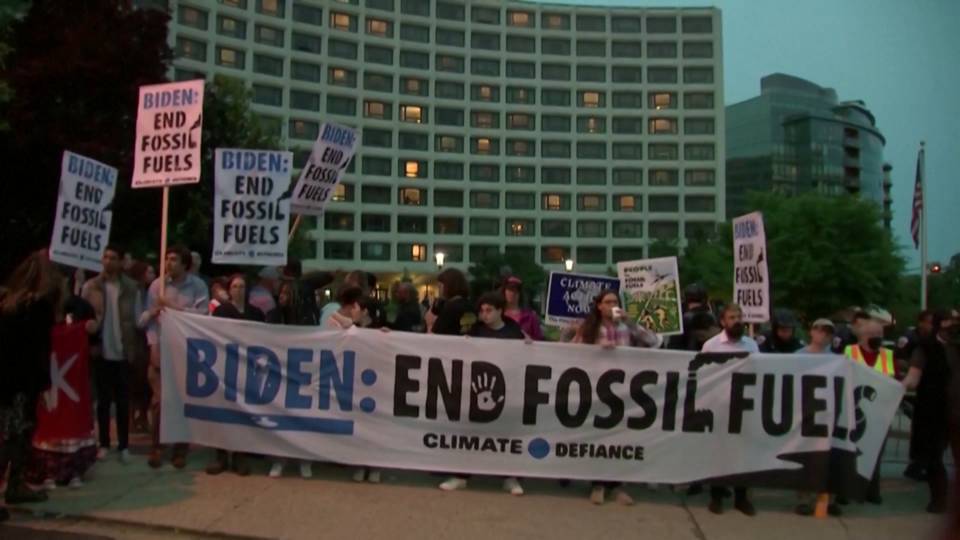 In Washington, D.C., hundreds of climate protesters rallied Saturday seeking to block entry to the annual gala dinner of the White House Correspondents' Association. The protest was organized by the youth-led direct action group Climate Defiance, which is demanding President Biden fulfill his campaign pledge to stop fossil fuel extraction on public lands — a promise Biden has repeatedly failed to meet. Joining Saturday's action were Tennessee state Representatives Justin Pearson and Justin Jones — two Black lawmakers who were recently expelled from the Tennessee House by Republicans for leading a protest for gun control inside the state Capitol. This is Justin Jones.
Rep. Justin Jones: "This is not a moment; this is a movement. So we've been up here fighting, saying that we are in a state of emergency in this nation. We're fighting fascism. We're fighting a system that is trying to put the profits of the gun industry, the profits of the fossil fuel industry, the profits of for-profit healthcare over the lives of our people. So we must stand together. We must let them know that if you come for one of us, you come for all of us!"
Montana Governor Signs Ban on Gender-Affirming Care for Transgender Minors
May 01, 2023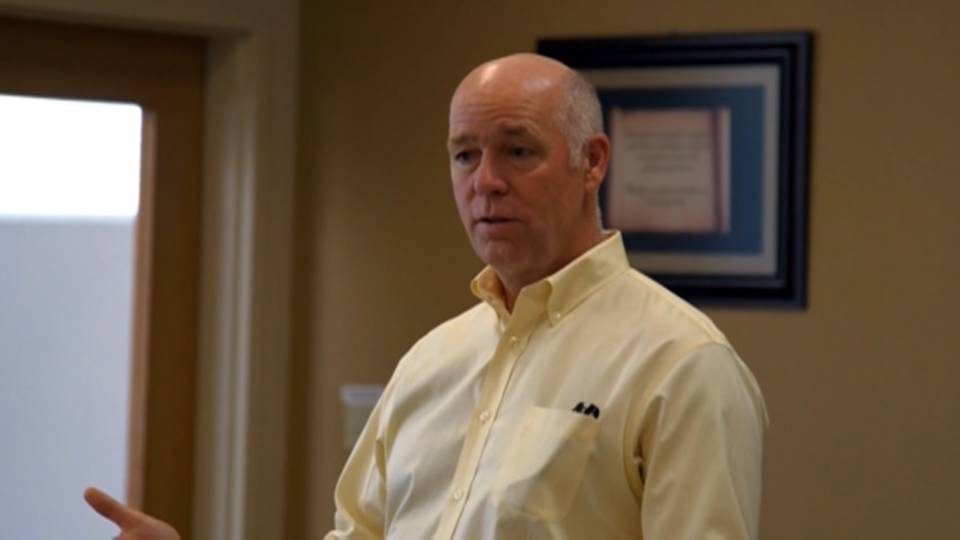 Montana's Republican Governor Greg Gianforte signed a law Friday banning gender-affirming care for transgender minors, making Montana at least the 15th state to ban or restrict such care. The governor enacted the law despite his own son, who is nonbinary, lobbying him to block it. The ACLU of Montana vowed to sue, as transgender and nonbinary Montanans rallied Friday, joined by transgender state Representative Zooey Zephyr, who has been barred from the House floor for condemning the measure. Click here to see our interview with Representative Zephyr, as well as Tennessee Representative Justin Jones.
First Republic Becomes Second-Largest Bank to Fail in U.S. History
May 01, 2023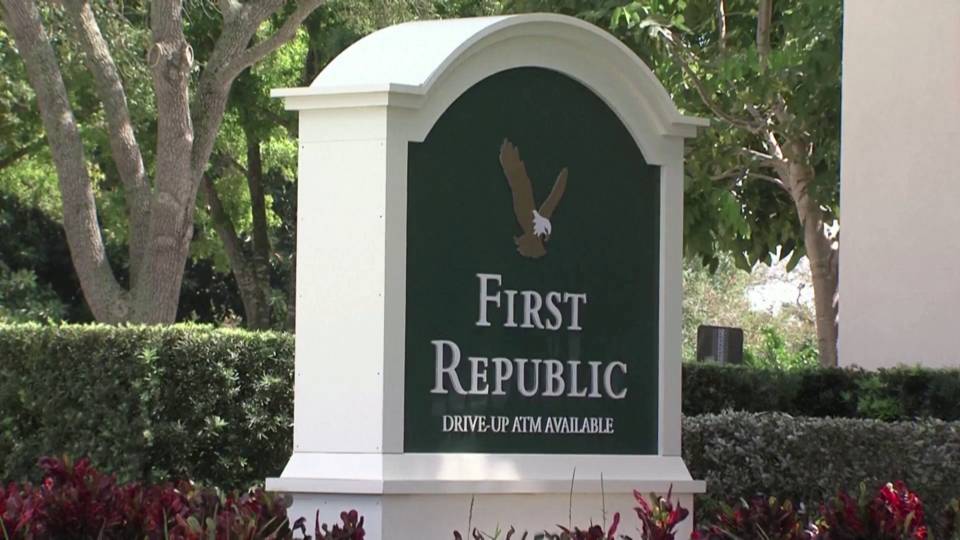 JPMorgan Chase is buying First Republic Bank's deposits and most of its assets after the bank was taken over by California's financial regulator. It's the third U.S. bank failure since March and the second largest in U.S. history. First Republic lost $100 billion in deposits during a bank run in March that followed the collapse of Silicon Valley Bank. Three of the four largest U.S. bank failures have happened over the past two months.
Texas Suspect Used AR-15 Rifle in "Execution-Style" Killings of Five Neighbors
May 01, 2023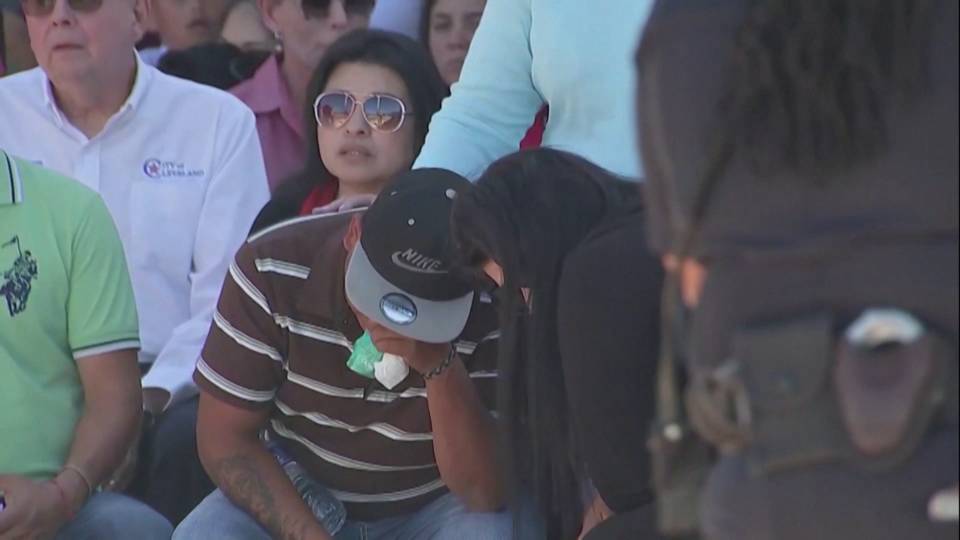 In Texas, the man accused of killing five of his neighbors, including a 9-year-old child, at their home in the town of Cleveland Friday night is still at large despite a search involving at least 200 police officers. Authorities said the suspect walked next door and shot the victims with his AR-15 semiautomatic rifle "execution style" after survivor Wilson Garcia asked him to stop firing rounds in his yard as the loud noise was keeping Garcia's 1-month-old baby awake. Garcia's wife Sonia Argentina Guzman and 9-year-old son Daniel Enrique Laso were among those killed. Garcia and the family also called the police at least five times, but help never came. This is Wilson Garcia.
Wilson Garcia: "One of the people who was killed saw my wife. She was agonizing on the ground. And she told me to jump out the window because my children were already without their mother, and one of us would have to be left alive to take care of them. And she was the one who helped me to throw myself out of a window, but she failed to do so herself. She died."
Authorities have identified the other victims as Diana Velazquez Alvarado, Julisa Molina Rivera and Jose Jonathan Casarez. Police said the victims were all from Honduras.
Texas Republican Governor Greg Abbott is facing backlash after he tweeted, "I've announced a $50K reward for info on the criminal who killed 5 illegal immigrants Friday." Critics denounced Abbott's remarks as dehumanizing. This is the local sheriff's comments.
Sheriff Greg Capers: "My heart is with this 8-year-old little boy. I don't care if he was here legally. I don't care if he was here illegally. He was in my county. Five people died in my county."
Colorado Governor Signs Bills to Curb Gun Violence
May 01, 2023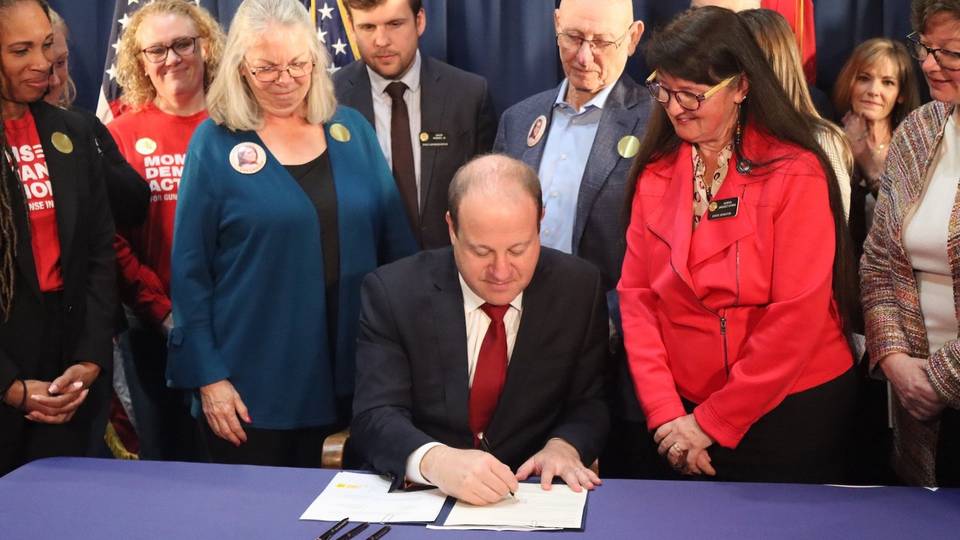 Colorado's Democratic Governor Jared Polis signed new legislation Friday to help curb gun violence, five months after a mass shooting at an LGBTQ nightclub in Colorado Springs killed five people. The new laws raise the minimum age to buy firearms from 18 to 21, establishes a three-day waiting period for gun purchases, expands Colorado's red flag law and makes it easier for gun victims to sue manufacturers. Gun rights groups have already sued over the first two measures.
Meanwhile, a federal judge temporarily blocked an Illinois assault weapons ban after plaintiffs claimed in a lawsuit the law violates their Second Amendment rights.