11 Arrested at Protest Demanding Arrest of Vigilante Who Killed Jordan Neely
May 09, 2023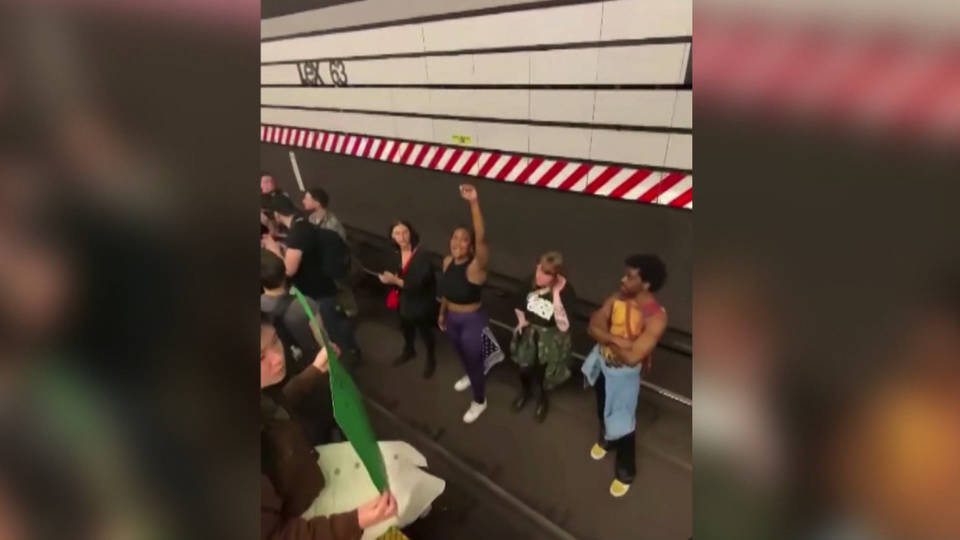 Here in New York, 11 people were arrested at a protest Monday night demanding justice for Jordan Neely, a 30-year-old unhoused Black man who was choked to death on a subway car last week by another passenger. Jordan Neely was crying out that he was hungry, when he was fatally attacked on the train by a 24-year former marine named Daniel Penny. Penny was interviewed by police detectives but has not been arrested. Monday night's protest follows a similar demonstration on Saturday, when police arrested 13 people at a sit-in protest demanding that Penny face charges. They were on the subway tracks. 
ProPublica Reports Rep. James Clyburn Protected His District at a Cost to Black Democrats
May 09, 2023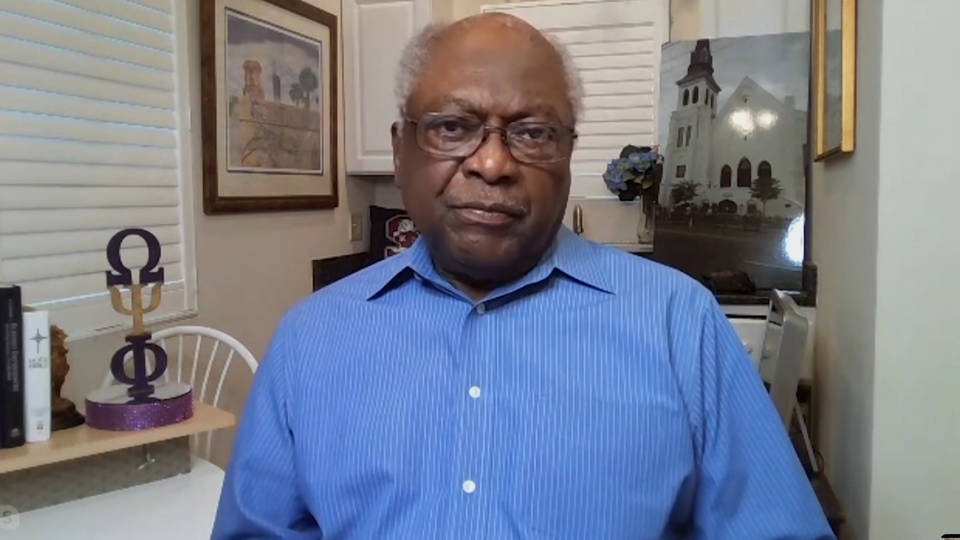 A new report finds South Carolina Democratic Congressmember James Clyburn secretly worked with Republicans during the 2020 redistricting process on a plan that diluted Black voting strength and harmed Democrats' chances of gaining seats in Congress. That's according to ProPublica, which reports Clyburn made the deal in exchange for a redrawn map of South Carolina's 6th Congressional District that ensured he could easily win reelection. A spokesperson denied the report that Clyburn facilitated Republican gerrymandering. Until January, Clyburn served as House majority whip, the third-ranking House Democrat. His opposition to Bernie Sanders's candidacy helped propel Joe Biden to victory in the 2020 presidential primary.
Former Pakistan Prime Minister Imran Khan Arrested in Islamabad
May 09, 2023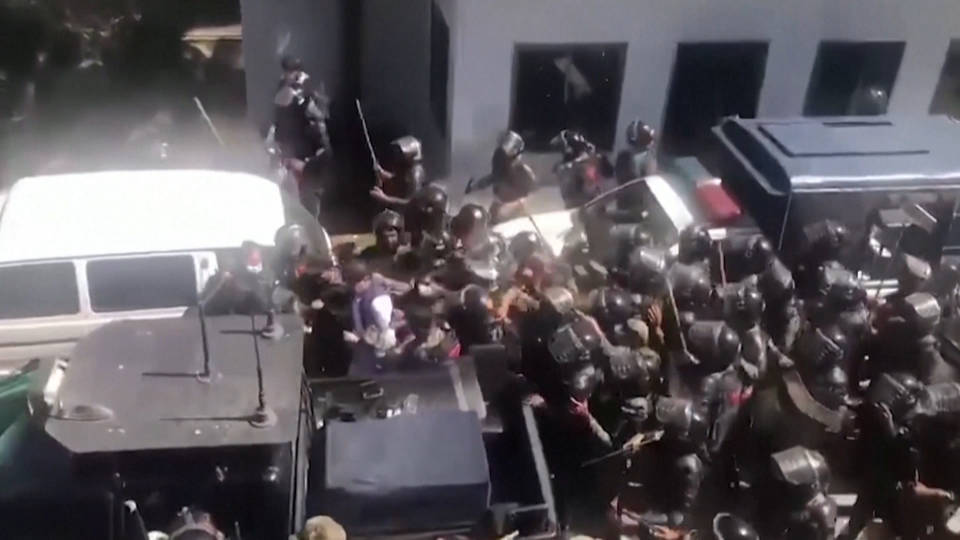 In Pakistan, former Prime Minister Imran Khan was arrested earlier today in the capital Islamabad during a court appearance where he faces corruption charges. Security forces dragged Khan out of court and into a police vehicle. Allies denounced his arrest as an "abduction." Khan was removed from office by Parliament in April of last year. In recent months, hundreds of his supporters blocked repeated attempts by Pakistani authorities to take Khan into custody. He's denied the charges against him.
Tens of Thousands March Against Gun Violence in Serbia After Two Mass Shootings
May 09, 2023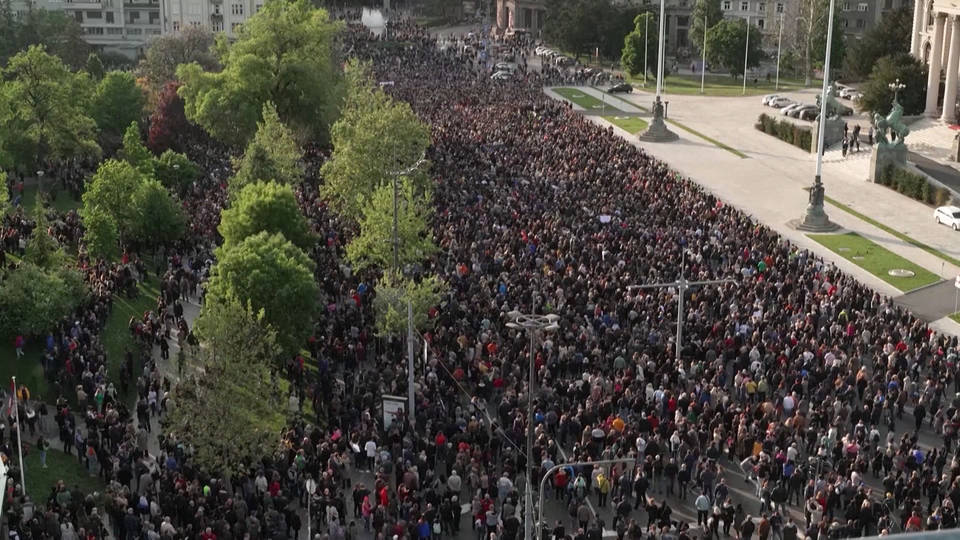 In Serbia, tens of thousands of people joined protests against gun violence in the capital Belgrade Monday, demanding that top government officials resign in the wake of two mass shootings last week. Seventeen people were killed in the attacks, including eight schoolchildren. This is protester Slobodan Sekulic.
Slobodan Sekulic: "It is tragic that so many kids killed by their peers were buried in a short period of time. This is a low point. We are already used to what happens in Texas, but there, weapons are openly purchased. And here, where do they get the firearms? It is a disaster."