Mexico refuses to hand over trade bloc presidency to Peru's de facto president
May 18, 2023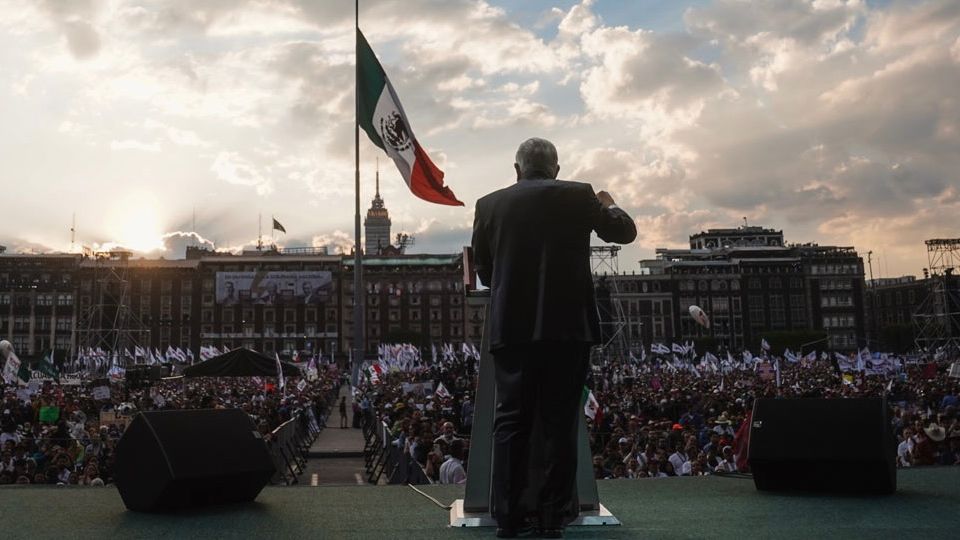 Image Credit: Presidency Mexico
Mexico's President Andrés Manuel López Obrador (AMLO), on Monday, May 15, once again refused to hand over the pro tempore presidency of the Pacific Alliance to Peru's de facto president of Peru, Dina Boluarte. President AMLO said that there was a consensus between Mexico, Colombia and Chile not to give the presidency of the alliance to Peru. "There are four countries [in the bloc]: Colombia, Chile, Mexico and Peru. And the opinion of the president of Colombia is similar to mine and the president of Chile. He is [also] not interested in giving Peru the presidency of this group called the Pacific Alliance… We can hand it over to Chile, to Colombia and let them decide what they [want to] do, but this lady, with all due respect, [is] a usurper, [who] expelled our ambassador from Peru," said AMLO in response to a journalist's question during his daily morning press conference.
Burma's Government-in-Exile Says Death Toll from Cyclone Mocha Has Topped 400
May 18, 2023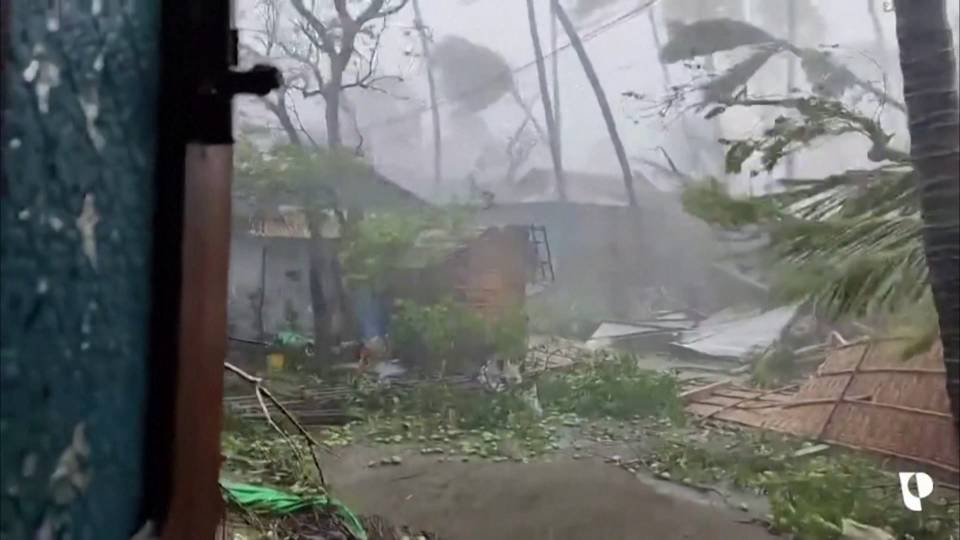 Image Credit: Partners Relief & Development
Burma's government-in-exile says the death toll from Cyclone Mocha has topped 400, with many more missing and unaccounted for. The storm made landfall Sunday with the strength of a Category 5 hurricane — one of the most powerful cyclones to hit the region. Burma's National Unity Government on Wednesday accused the ruling military junta of blocking aid agencies from accessing the hard-hit Rakhine state, following reports that soldiers attacked Rohingya Muslims just before the storm's arrival.
Africa Energies Summit in London Demands End to Fossil Fuels
May 18, 2023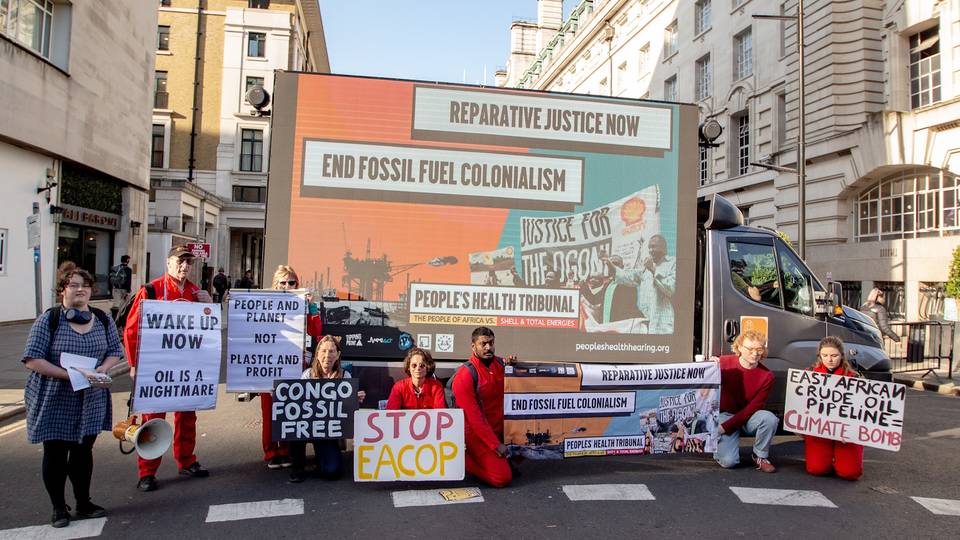 In London, climate activists rallied outside the Africa Energies Summit Wednesday demanding fossil fuel companies, including Shell and Total, drop their support for oil and gas projects in Africa. Protesters say the 900-mile East African Crude Oil Pipeline through Uganda and Tanzania would be the largest, longest pipeline of its kind in the world, emitting 53 million tons of carbon per year, displacing 100,000 people and threatening protected wildlife and water resources. This is Rhiannon Osborne of the People's Health Movement.
Rhiannon Osborne: "TotalEnergies and other fossil fuel monsters present at this conference are leaving thousands without livelihoods and homes, fueling war, exacerbating the climate crisis and pushing the country deeper into poverty and crippling debt. This summit must not be normalized."
U.N. Appeals for $3 Billion in Emergency Aid to Sudan as Humanitarian Disaster Spirals
May 18, 2023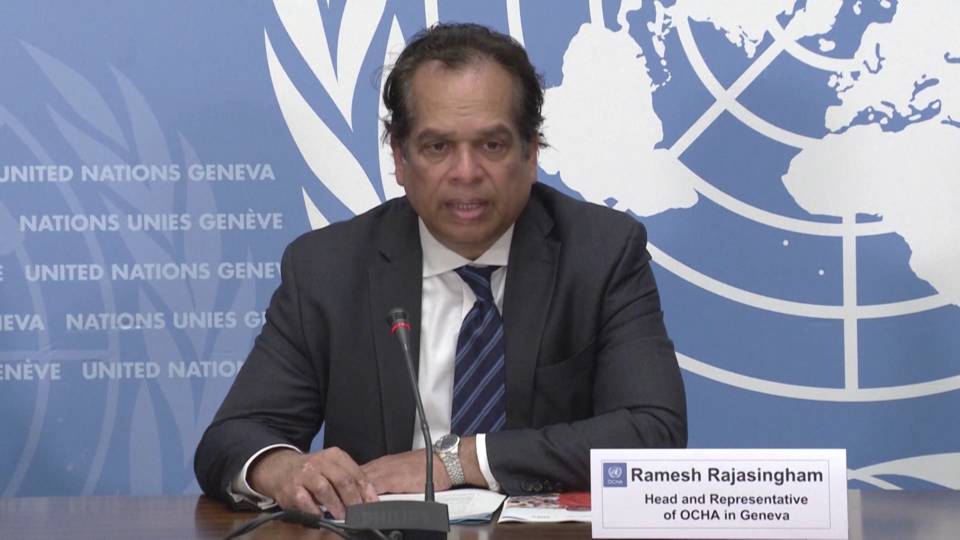 The United Nations says it needs $3 billion in aid, as it warns of a spiraling humanitarian disaster in Sudan after more than one month of fighting between the Sudanese army and the paramilitary Rapid Support Forces.
Ramesh Rajasingham: "The conflict that erupted on the 15th of April last month in Sudan has killed hundreds of people, injured more than 5,000 people, and millions more have been confined to their homes, unable to access basic services and essential healthcare. And nearly a million people have been displaced, many across to neighboring countries. Today, 25 million people, more than half the population of Sudan, need humanitarian aid and protection."
At least three pro-democracy activists were arrested by Sudanese security forces Tuesday as activists say humanitarian aid is being weaponized to gain power amid a dire need for essentials among the population. West Darfur and the capital Khartoum remain the epicenters of fighting. There have been mounting reports of rape and sexual violence, with refugees and internally displaced women and girls particularly vulnerable. There have also been nearly 200 reports of disappearances since the conflict broke out.
Accusations of Voting Issues in Turkey as Erdoğan's Rival Appeals to Nationalists Ahead of Runoff
May 18, 2023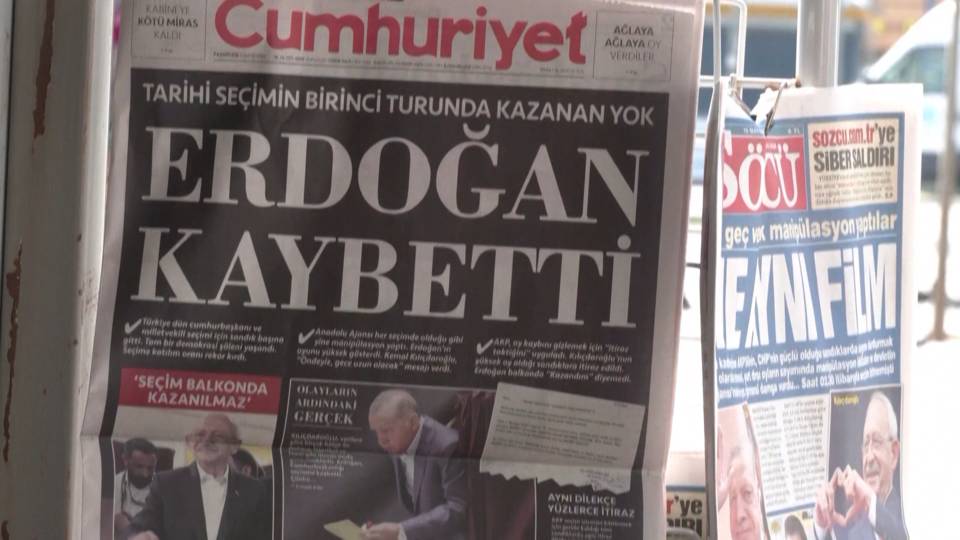 In Turkey, opposition parties have filed complaints over alleged voting irregularities in Sunday's presidential and parliamentary elections, when incumbent President Recep Tayyip Erdoğan outperformed expectations and claimed nearly 50% of the vote. This follows reports that the Turkish government arrested elected officials and civil society leaders from Spain who traveled to a Kurdish-majority city in eastern Turkey to monitor the vote. The election is heading to a runoff on May 28. On Wednesday, Erdoğan's opponent, Kemal Kılıçdaroğlu, stoked anti-immigrant sentiment in an appeal to Turkish nationalists.
Kemal Kılıçdaroğlu: "I am addressing everybody out there. We did not find this homeland on the street. We will not abandon our homeland to this mentality that allowed 10 million irregular migrants to come live among us."
Argentines Call Out Skyrocketing Prices and Austerity as Inflation Hits 109%
May 18, 2023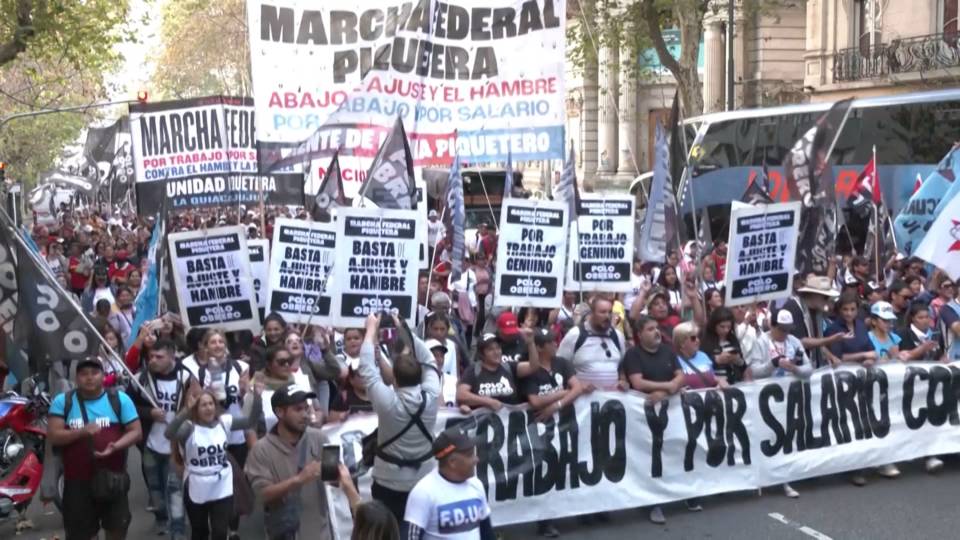 In Argentina, thousands of people marched through the streets of Buenos Aires Wednesday protesting soaring inflation and demanding an end to austerity measures imposed by the International Monetary Fund as part of a $44 billion bailout. Last month, Argentina's government reported the peso's annual inflation rate soared to 109%, in a country where 40% of the population lives below the poverty line. This is lawmaker Gabriel Solano.
Gabriel Solano: "Inflation is high. This adds up to the fact that the government sends less money to the soup kitchens. You have an explosive combination: There's no work, jobs are precarious, and not even soup kitchens have the basics."