German Police Stage Nationwide Raids Against Climate Action Group
May 25, 2023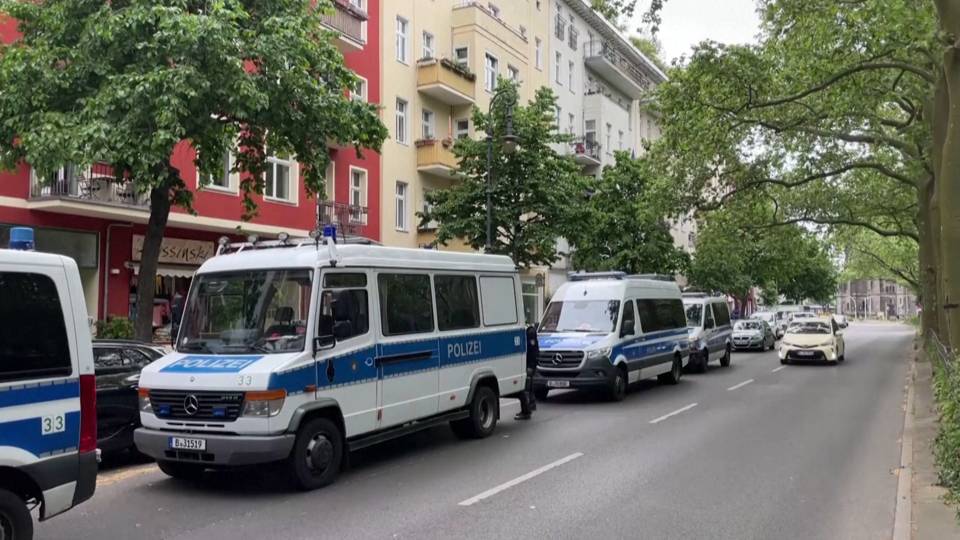 Image Credit: Last Generation
In Germany, police have raided the operations of direct action climate group Last Generation, targeting seven locations across the country. Police also froze the group's accounts and shut down their website. The climate activists have been branded a criminal organization due to their high-profile protests, which include shutting down traffic on major roads by gluing themselves to the concrete. Last Generation is one of several direct action groups that have turned to public acts of disruption to draw attention to the spiraling climate disaster. Activists have also shut off pipelines and famously threw mashed potatoes on a painting by Monet in a museum. This is Last Generation member Aimée van Baalen speaking after Wednesday's raid.
Aimée van Baalen: "This doesn't mean that the resistance will stop. We will still continue to resist. … We have democratically agreed that we have signed the Paris Agreement. We have a Constitution in which Article 20 states that our livelihoods must be preserved, today and in the future. And, of course, it is absolutely democratic to defend that."
More Than a Million Displaced in Sudan
May 25, 2023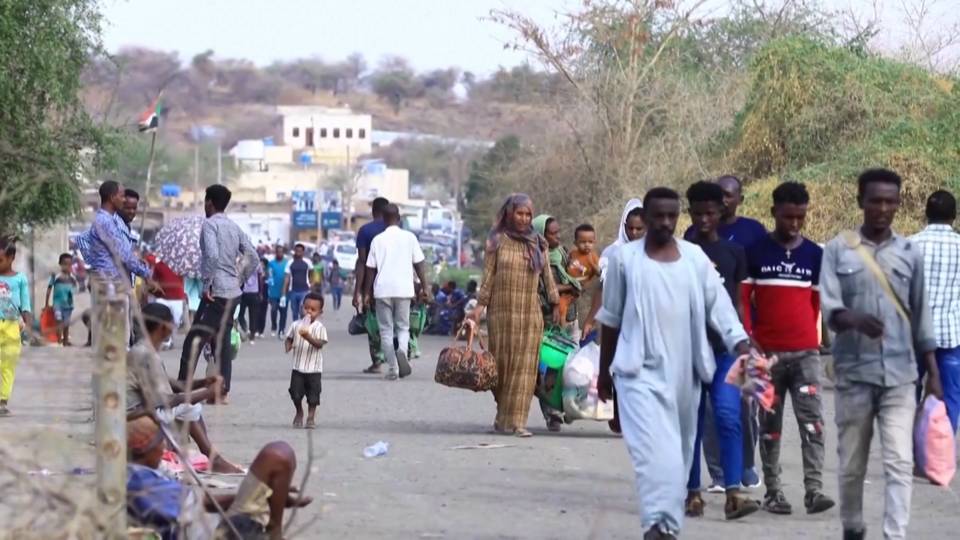 In Sudan, bouts of fighting between the army and the paramilitary Rapid Support Forces have been reported in Khartoum and other cities, threatening a fragile seven-day ceasefire. Both sides blamed the other for violating the temporary truce, which was mediated by the U.S. and Saudi Arabia. The ongoing fighting has hindered delivery of essential humanitarian relief as the U.N. says over 1.3 million people have now fled their homes, about a quarter of them seeking refuge in neighboring countries.
Ron DeSantis 2024 Launch Glitches and Burns on Twitter
May 25, 2023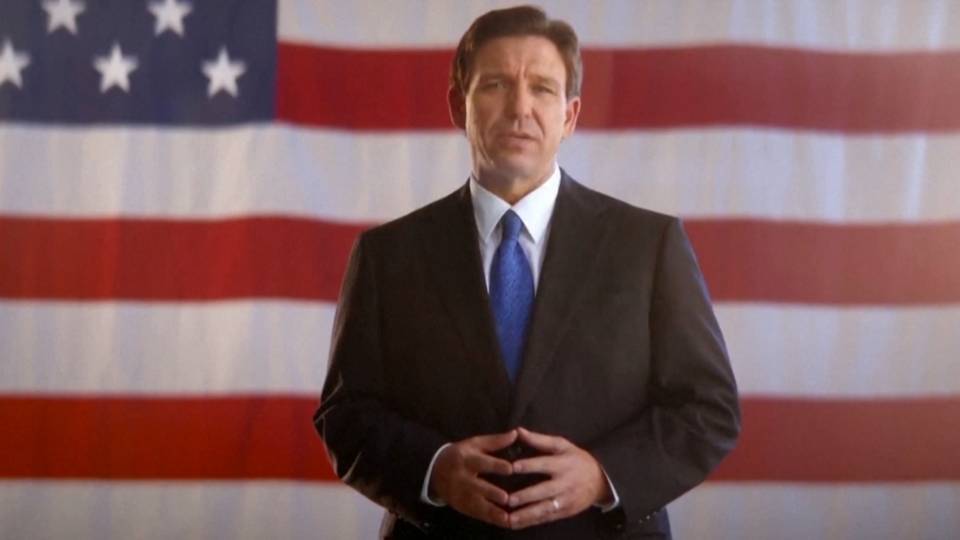 Florida Governor Ron DeSantis has officially entered the race for the Republican Party's 2024 presidential nomination. DeSantis announced his candidacy during a Twitter Spaces interview with Twitter's billionaire owner Elon Musk. DeSantis's announcement was delayed by a half-hour, as Twitter's live stream repeatedly glitched and crashed.
Gov. Ron DeSantis: "There is no substitute for victory. We must end the culture of losing that has infected the Republican Party in recent years. The tired dogmas of the past are inadequate for a vibrant future. We must look forward, not backwards."
As governor of Florida, DeSantis has signed a slew of bills targeting reproductive rights, immigrant rights, public sector unions, the transgender community, and diversity programs in schools. We'll go to Florida after headlines for more on Ron DeSantis's candidacy.
Texas Families and Teachers Mark First Anniversary of Uvalde School Massacre
May 25, 2023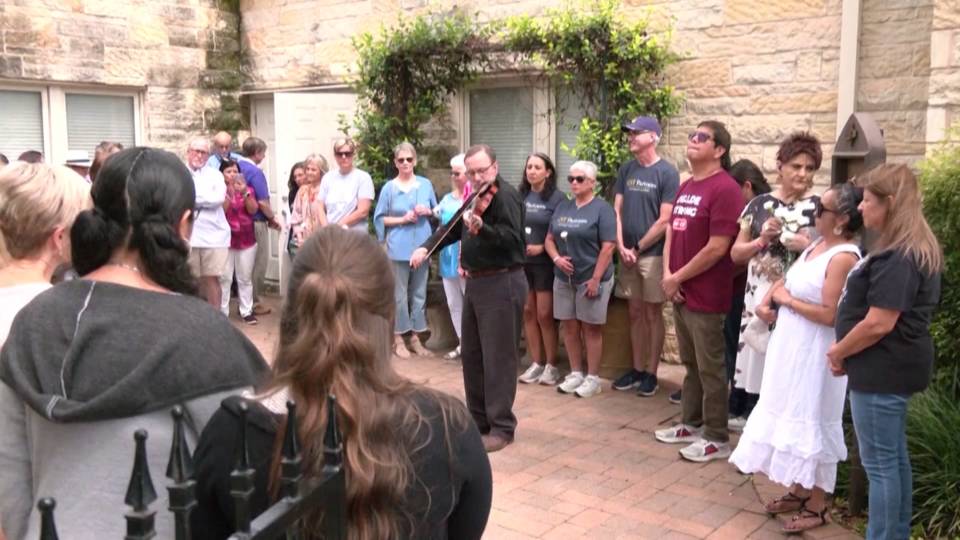 Uvalde, Texas, has marked the first anniversary of the mass shooting that claimed the lives of 19 elementary school children and two of their teachers. Mourners gathered Wednesday outside St. Philip's Episcopal Church for a "Day of Remembrance" vigil. San Antonio resident Yolanda Valenzuela says the massacre has caused lasting trauma to teachers, students and parents across Texas.
Yolanda Valenzuela: "Nobody feels safe anymore. The kids, you know, they spend some of their time learning how to deal with active shooters and how to hide and this and that and the other. And 10 years ago, you didn't hear that."
At the White House, President Biden marked the anniversary of the Uvalde massacre with another appeal to Congress to pass a ban on assault weapons and other gun controls.
BBC Faces Defamation Charges in Indian Court for Documentary Critical of PM Narendra Modi
May 25, 2023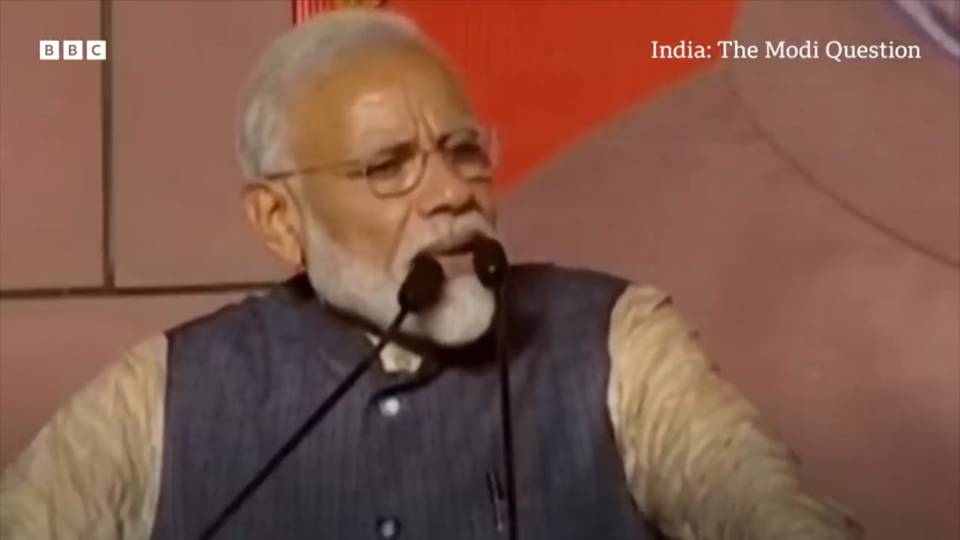 In India, the Delhi High Court has summoned the BBC to face a defamation case over a documentary on India's Hindu nationalist prime minister, Narendra Modi. The film, titled "India: The Modi Question," aired earlier this year, highlighting Modi's role in anti-Muslim riots which killed an estimated 1,000 people in 2002, when Modi was governor of Gujarat state. Modi's government has attempted to block people sharing the film, calling it "hostile propaganda and anti-India garbage."
Australian Police Officer Charged After Death of Tased 95-Year-Old Nursing Home Woman
May 25, 2023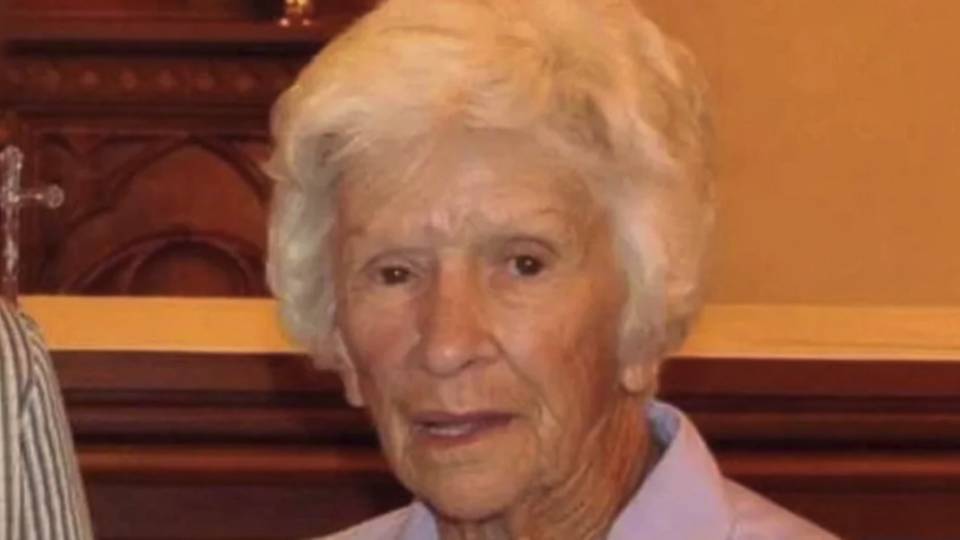 An Australian police officer has been charged over the killing of a 95-year-old great-grandmother in a New South Wales nursing home. Clare Nowland died Wednesday of complications from head trauma after 33-year-old senior police constable Kristian White fired his Taser at her, causing her to collapse. Officers had been responding to a report of an elderly woman with dementia holding a serrated steak knife. Australian police are allowed to use Tasers if they feel their lives are in danger, but witnesses say Noland weighed 95 pounds and was slowly advancing toward officers, using a walker. New South Wales Police Commissioner Karen Webb announced the charges Wednesday.
Commissioner Karen Webb: "For the offenses of recklessly inflict grievous bodily harm, assault occasioning actual bodily harm, and assault."
Elmhurst Hospital Doctors End Strike After Tentative Deal to Increase Pay in Line with Peers
May 25, 2023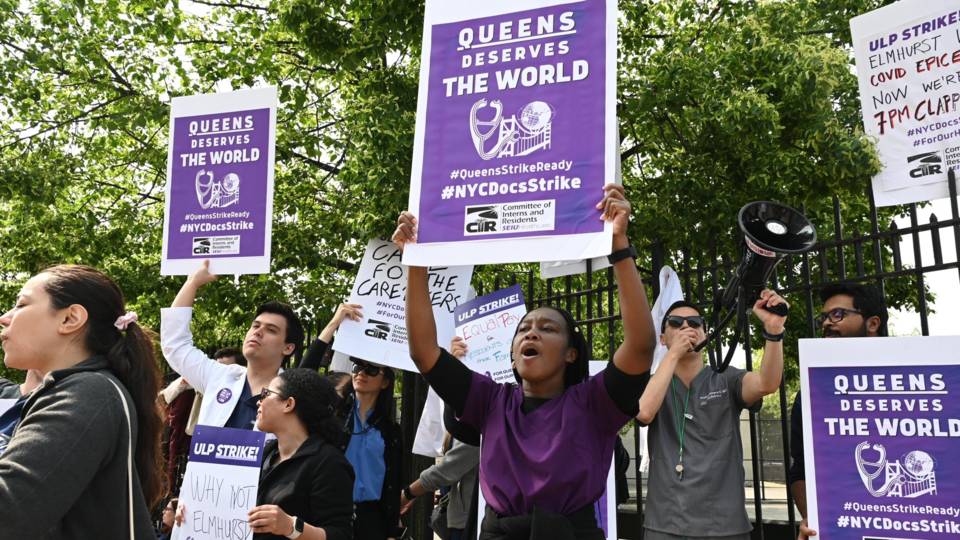 Image Credit: CIR/SEIU
Here in New York, resident doctors at Elmhurst Hospital in Queens have ended their strike after reaching a tentative deal with their employer, the Mount Sinai Health System. Their union says the agreement brings early-career doctors "much closer" toward parity with their counterparts who work at hospitals in Manhattan.
Tina Turner, International Musical Sensation and Queen of Rock 'n' Roll, Dies at 83
May 25, 2023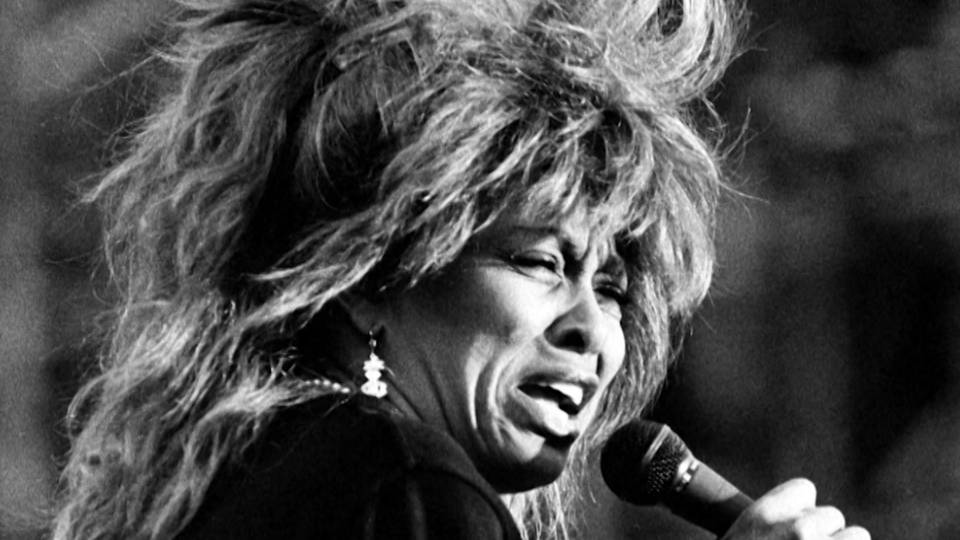 The "Queen of rock 'n' roll" Tina Turner has died at the age of 83. Born Anna Mae Bullock in Tennessee, she rose to fame alongside her husband Ike Turner in the 1960s before leaving the abusive relationship and becoming a solo artist. Turner topped the charts with hits like "What's Love Got to Do with It," "The Best" and "Proud Mary." She won eight Grammys throughout her career and was celebrated for her electrifying stage performances. Like many notable Black artists, Tina Turner faced racism in the U.S. and said she felt more at home in Europe, where she had an even larger fanbase. She lived with her husband Erwin Bach in Switzerland, where she passed away peacefully after a battle with intestinal cancer.