Florida Braces for Hurricane Ian as Winds Reach 155 MPH
Sep 28, 2022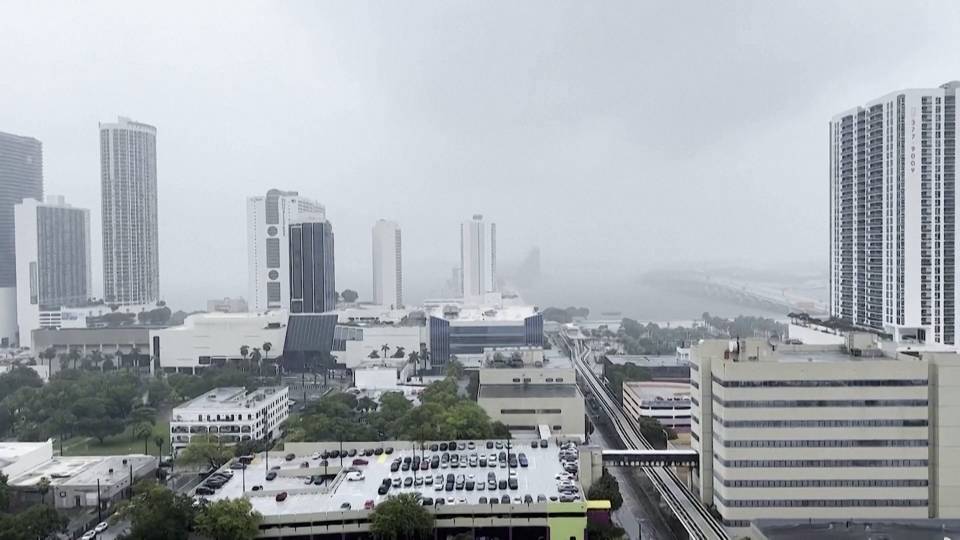 More than 2.5 million people in Florida have been ordered to evacuate as Hurricane Ian strengthens into a Category 4 storm with winds reaching 155 miles an hour, just shy of a Category 5. The storm is projected to make landfall this afternoon dozens of miles south of Tampa Bay, but parts of the state are already facing heavy wind and flooding. On Tuesday, Florida Governor Ron DeSantis urged residents to follow evacuation orders.
Gov. Ron DeSantis: "There will be catastrophic flooding and life-threatening storm surge on the Gulf Coast region, and, of course, the highest risk will be in that southwest Florida region from Naples up to Sarasota. There's also potential for flash flooding and river flooding with 10 to 20 inches across central and northeast Florida."
Hurricane Knocks Out Power to All of Cuba
Sep 28, 2022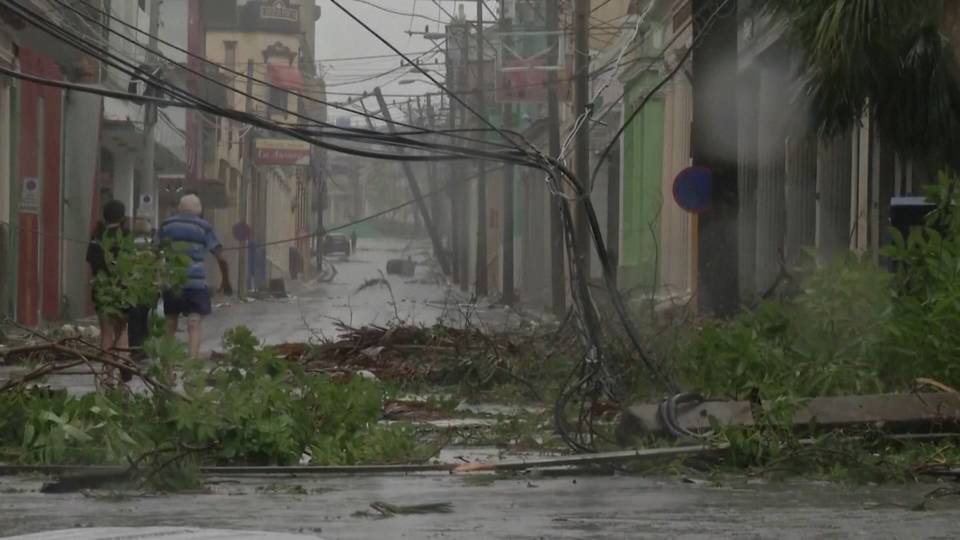 Hurricane Ian has already devastated Cuba. The storm knocked out power to the entire country and killed at least two people. Western Cuba suffered substantial damage. This is Abel Hernandez, a tobacco grower in Cuba.
Abel Hernandez: "It was disastrous. It was never seen this way before. Sometimes hurricanes pass through here, but not of this magnitude. It destroyed our houses, our tobacco drying huts, our farms, the trees, everything."
This all comes as about a third of Puerto Rico remains without power 10 days after Hurricane Fiona hit the island.
EU Says Leaks to Nord Stream Pipelines Caused by Sabotage
Sep 28, 2022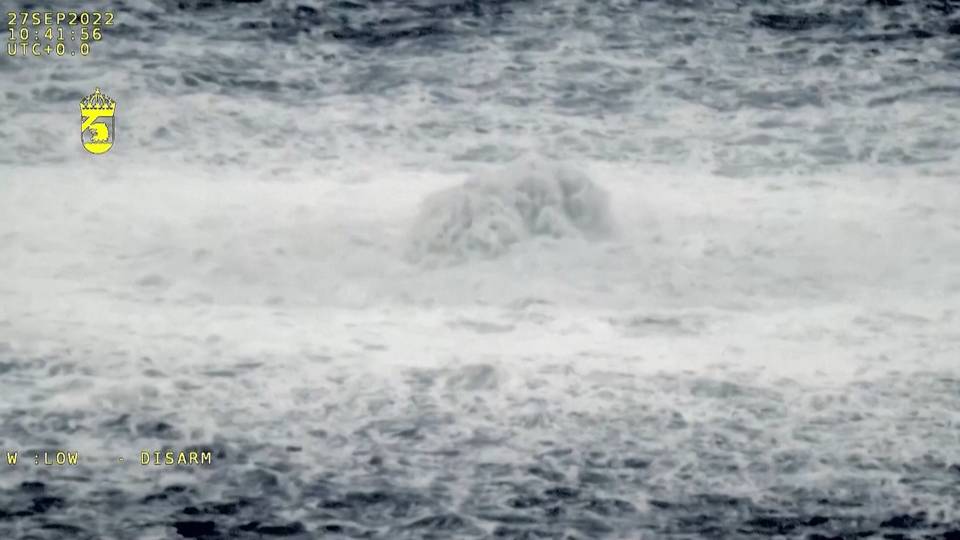 The European Union says damage to two major gas pipelines connecting Russia to Europe was caused by sabotage. Leaks were discovered on the Nord Stream 1 and 2 pipelines after the lines sustained what has been described as "unprecedented" damage in three sections. Seismologists in Sweden say they have detected two explosions in the area that might have caused the damage. On Tuesday, Polish Foreign Minister Zbigniew Rau suggested Russia may have attacked the pipeline.
Zbigniew Rau: "We are not in a position to reject the notion that this could be an element of Russian hybrid war against NATO."
Meanwhile, Poland's former Foreign Minister Radek Sikorski appeared to suggest that the United States could have been involved. He posted a picture on Twitter of a water disturbance near the site of the leaks with a message that read "Thank you, USA."
Russia Expected to Annex Occupied Areas of Ukraine After Referendums
Sep 28, 2022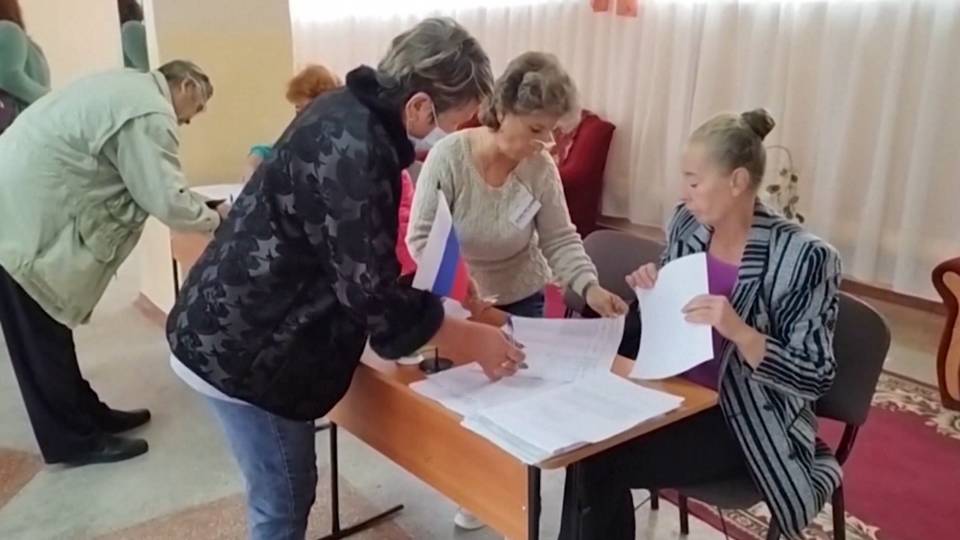 Authorities in four Russian-occupied areas of Ukraine claim residents have overwhelmingly voted to support becoming part of Russia, paving the way for Moscow to annex the areas. The United States and its allies denounced the votes as sham referendums. This is Ukrainian President Volodymr Zelensky speaking last night.
President Volodymr Zelensky: "The crime of aggression against our country, the farce on occupied territories, which is called a referendum by occupiers, the preparation of a new attempt at the annexation of Ukrainian territory, these are all steps by which Russia finishes off the U.N. Charter."
Report: Nearly 200K Russians Have Fled Since Putin Mobilization Order
Sep 28, 2022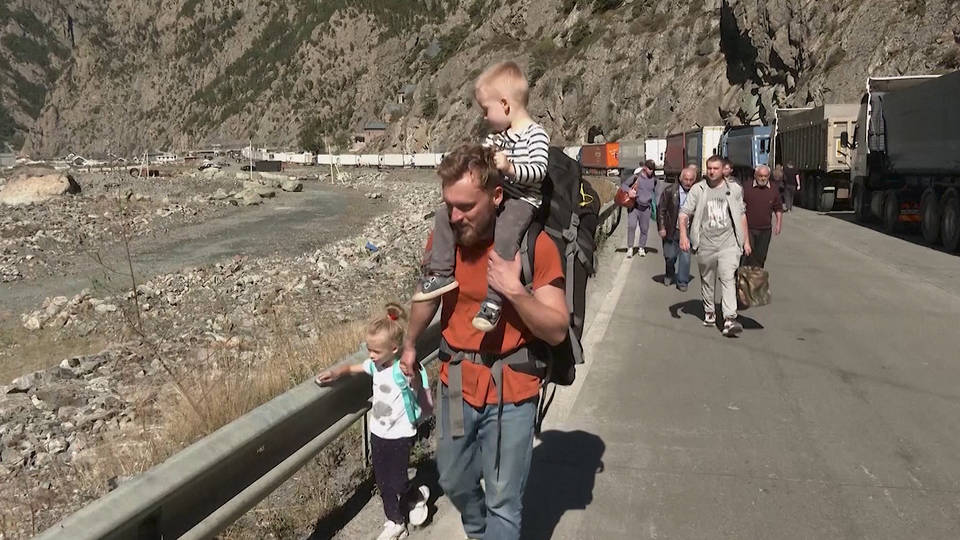 The Associated Press reports nearly 200,000 Russians have fled to Georgia, Kazakhstan and Finland since Russian President Vladimir Putin announced a partial mobilization to draft at least 300,000 to fight in Ukraine. Traffic jams heading into Georgia have been up to 10 miles long. One Russian man spoke to Reuters after crossing into Georgia with his children.
Denis: "People who are against the regime, who are not ready to go to war, I mean, they are ready to fight if there is a war for truth, a fair war. When you are defending your home, it is fair. You go, and you are not afraid. And when you go to fight in a stupid war, to kill your brother, it is a war about nothing. And that's why people are leaving."
MBS Named Prime Minister of Saudi Arabia, Giving Him Immunity to Khashoggi Lawsuit
Sep 28, 2022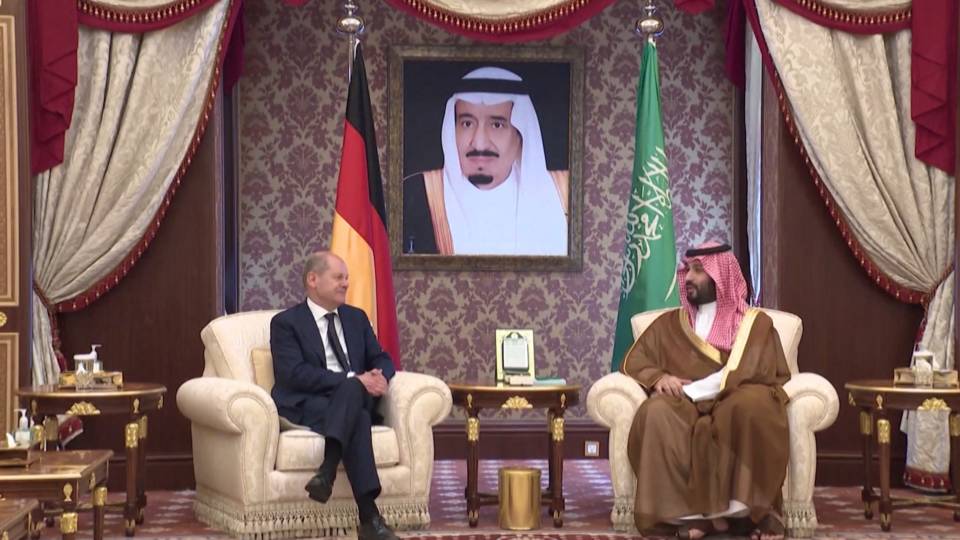 The king of Saudi Arabia has named Crown Prince Mohammed bin Salman to be prime minister, making him the official head of the Saudi government. Up until now, the king held the position of prime minister. Sarah Leah Whitson, the head of DAWN, said on Tuesday, "There is one reason, and only one reason, MBS has now added 'prime minister' to his many unearned titles: a desperate gambit for immunity in the lawsuit we've brought for the murder of Jamal Khashoggi, as well as other lawsuits for his many crimes."