Germany Warns Nord Stream Pipeline Disaster Could Be Among Worst Gas Leaks in History
Sep 29, 2022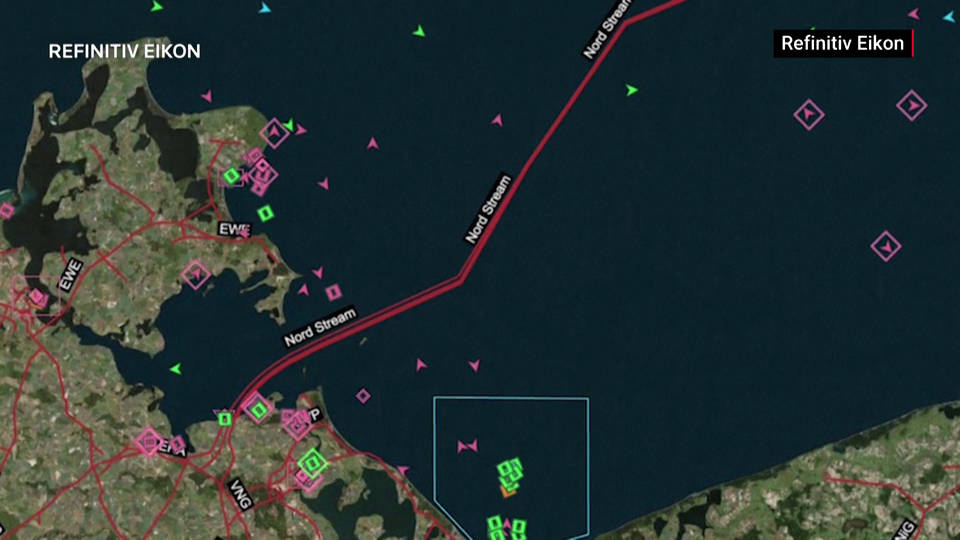 German officials are warning of an environmental disaster in the Baltic Sea, after the Nord Stream pipelines that carry Russian gas to terminals in Europe ruptured on Monday in what U.S. and EU officials have called an "act of sabotage." Swedish scientists say they detected two large underwater explosions shortly before pressure through the pipelines plummeted. One of the leaks is producing a nearly half-mile-wide pool of bubbling seawater. Officials estimate some 300,000 metric tons of methane have vented into the atmosphere from that site alone, which would put it among the worst gas leaks in history. Methane is a significant contributor to global heating. It can linger in the atmosphere for decades before breaking down, with about 80 times the warming power of carbon dioxide.   Pipeline   Climate Crisis    
Finland to Close Its Border with Russia Amid Mass Exodus of Military-Age Men
Sep 29, 2022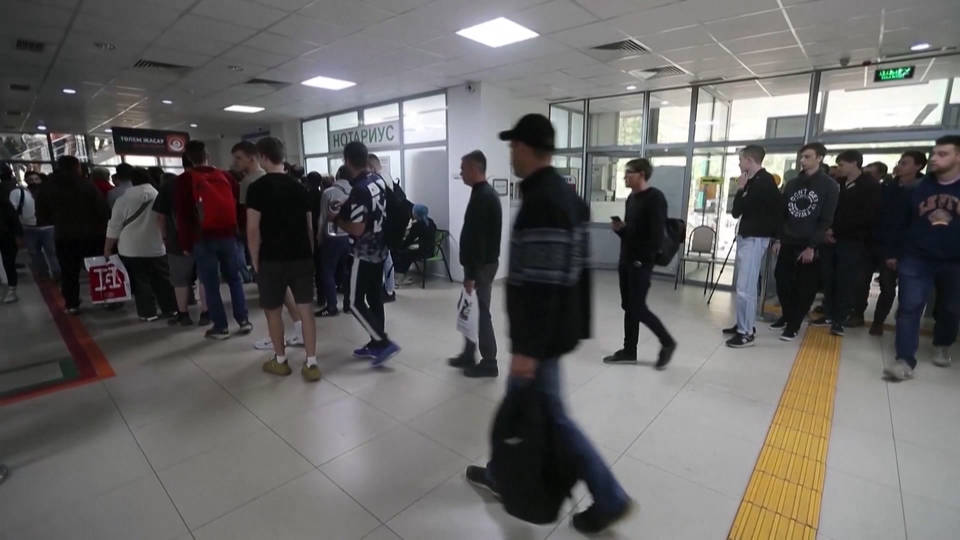 Finland's government says it will severely limit passenger traffic along its border with Russia and will ban Russian citizens traveling with tourist visas from entering Finland, beginning on Friday. The announcement came amid a mass exodus of military-age men seeking to avoid conscription into the Russian military, after President Putin announced plans to draft an additional 300,000 troops.
In a break from its allies in Moscow, Kazakhstan on Wednesday promised to ensure the safety of an estimated 100,000 Russians who have crossed its border. Meanwhile, tens of thousands more have crossed into Armenia, Georgia, Mongolia and other neighboring countries in recent days.   Russia   Finland
Kamala Harris Visits Demilitarized Zone, Warning North Korea Over Nuclear Program
Sep 29, 2022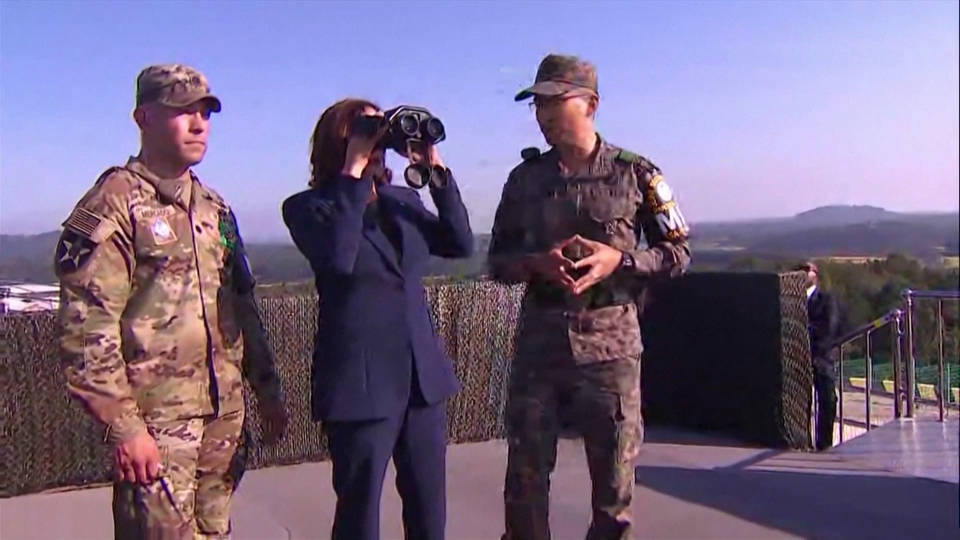 Vice President Kamala Harris has wrapped up her four-day trip to Asia with a visit to the demilitarized zone separating North and South Korea. Earlier today, Harris spoke after North Korea test-fired two short-range ballistic missiles, and as South Korean officials said the North was preparing its first nuclear weapons test in five years.
Vice President Kamala Harris: "The DPRK has a ballistic missile launch program, apparently, including just yesterday, and are destabilizing the peace and security of this region. Our shared goal, the United States and the Republic of Korea, is a complete denuclearization of the Korean Peninsula."
Camp Humpreys, south of Seoul, is the largest U.S. overseas military base and one of several American bases in South Korea that together house almost 30,000 troops and materiel. Last year the Biden administration ruled out redeploying so-called tactical nuclear weapons to South Korean soil, though the U.S. military maintains a large arsenal of long-range missiles and naval-based nuclear weapons capable of devastating North Korea.    North Korea
Israeli Raid on Jenin Refugee Camp Kills Four Palestinians and Wounds Dozens
Sep 29, 2022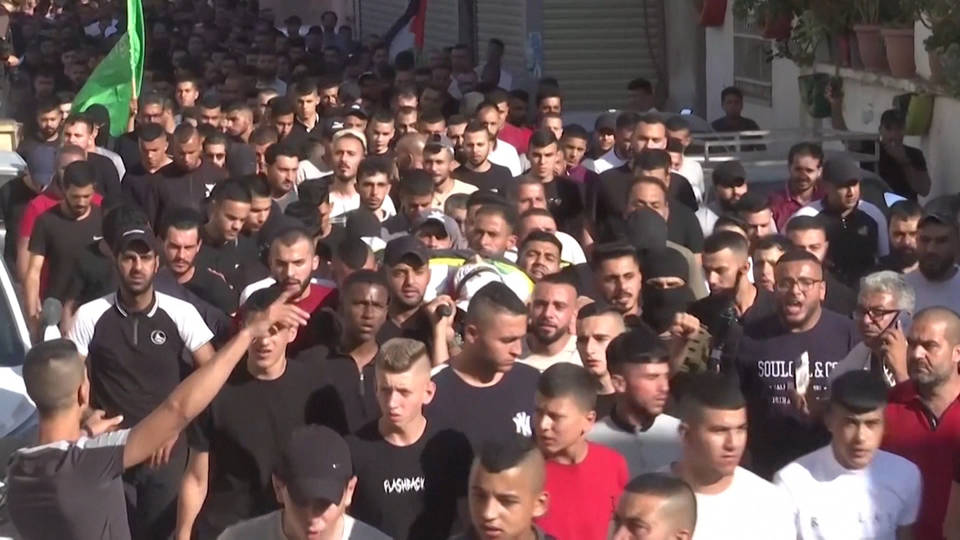 In the occupied West Bank, Israeli forces killed four Palestinians and wounded more than 44 others during a Wednesday morning raid on the Jenin refugee camp. It's the latest in a series of near-daily raids that the Israeli military has been carrying out in Palestinian communities. Three of the four men who were killed were members of the armed group al-Aqsa Martyrs' Brigade, according to Al Jazeera. This is Atta Abu Rmeileh, a Fattah leader in Jenin.
Atta Abu Rmeileh: "They were deliberately assassinated by Israeli occupation forces who stood on rooftops in the upper areas of the Jenin camp and targeted anything that moved."