German President Visits Kyiv Amid Calls to Further Arm Ukraine
Oct 25, 2022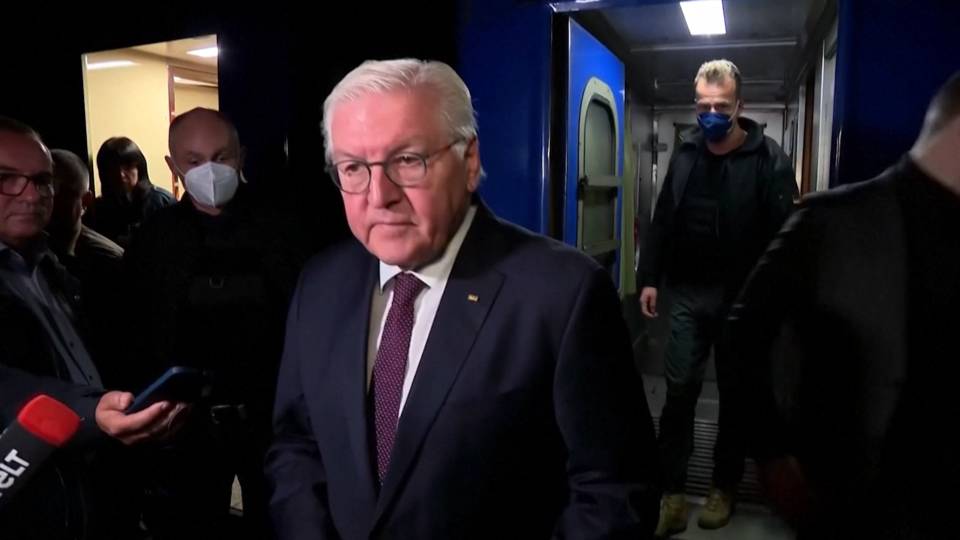 Meanwhile Germany's president has arrived in Kyiv, on his first visit to Ukraine since Russia invaded in February. President Frank-Walter Steinmeier's trip comes two days after Germany's ministers of Defense and Foreign Affairs called for a dramatic boost in German and EU aid to Ukraine's military.
U.S. Progressive Lawmakers Call on Biden to Pursue Diplomacy With Russia
Oct 25, 2022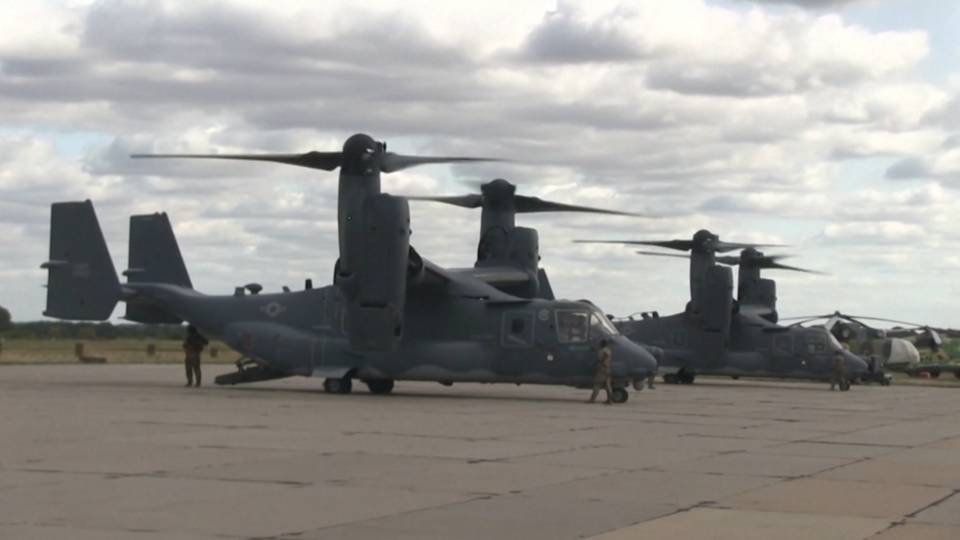 Here in the United States, a group of 30 progressive U.S. Congressmembers is calling on the White House to pursue direct negotiations with Russia.
In a letter sent Monday to President Biden, the 30 lawmakers led by Congressional Progressive Caucus chair Pramila Jayapal write, "…we urge you to pair the military and economic support the United States has provided to Ukraine with a proactive diplomatic push, redoubling efforts to seek a realistic framework for a ceasefire." The letter goes on to state, "The alternative to diplomacy is protracted war, with both its attendant certainties and catastrophic and unknowable risks." 
Russian Court Rejects Brittney Griner's Appeal of 9-Year Prison Sentence 
Oct 25, 2022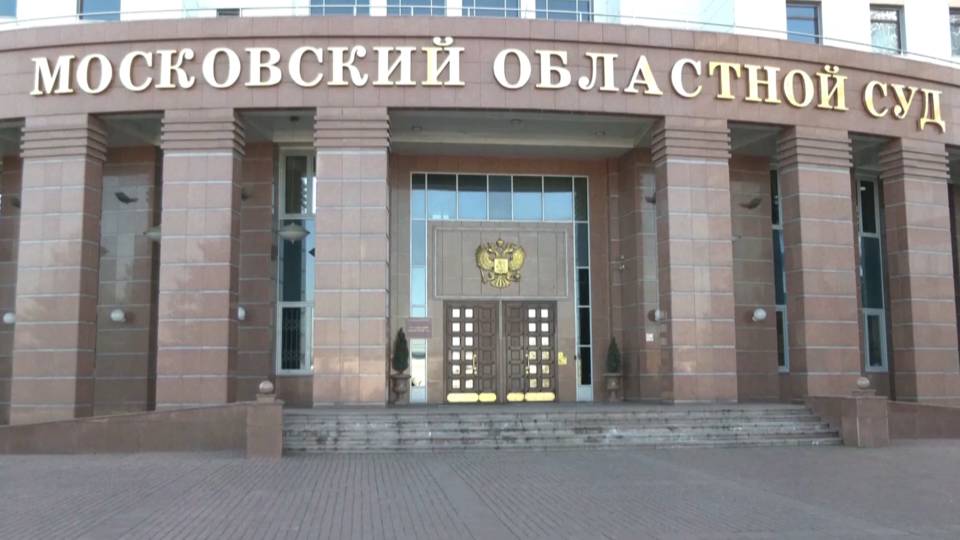 A Russian court has rejected an appeal by WNBA basketball star Brittney Griner, who was sentenced in August to nine years in a penal colony after she pleaded guilty to carrying a small amount of marijuana into Russia. Griner was arrested at the Moscow airport in February when customs officials found vape cartridges containing a small amount of cannabis oil in her luggage.
Heavily Armed Teen Gunman Shoots Six, Two Fatally, at St. Louis High School
Oct 25, 2022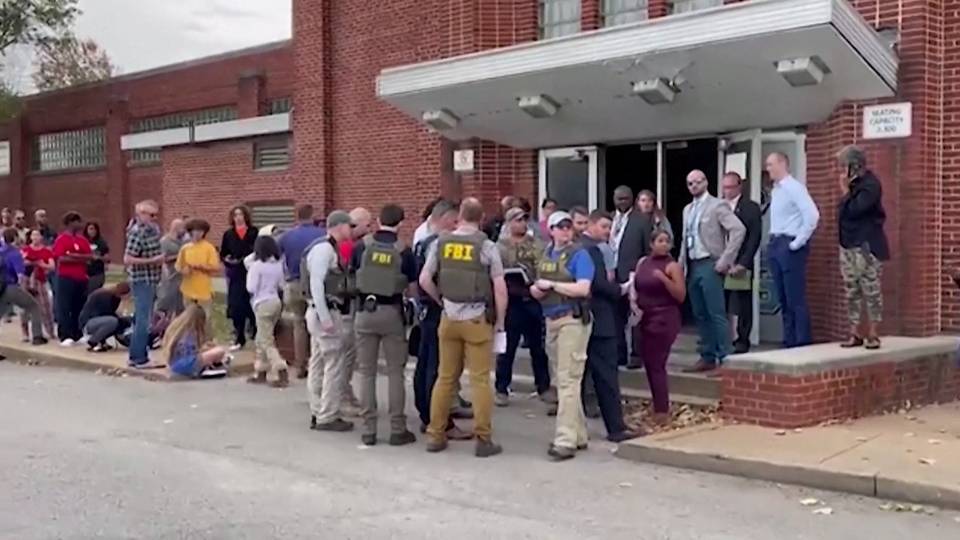 Image Credit: Gabriela Vidal / KMOV
In Missouri, a teenage gunman shot and killed a teacher and a student at the Central Visual and Performing Arts High School in south St. Louis on Monday. Four other students were shot and wounded before the gunman was shot dead by police. Police identified him as a 19-year-old recent graduate of the school. He was armed with a long gun and more than a dozen 30-round magazines. Witnesses say many more people could have died if the teen's gun had not jammed during the assault. 
Taniya Lumpkin: "I was trying to run, and I couldn't run. And me and him made eye contact. And I'm glad I made it out because his gun got jammed. We saw blood on the floor. I think somebody got shot." 
Michigan Teen Pleads Guilty to Murder and Terror Charges in Oxford High School Shooting
Oct 25, 2022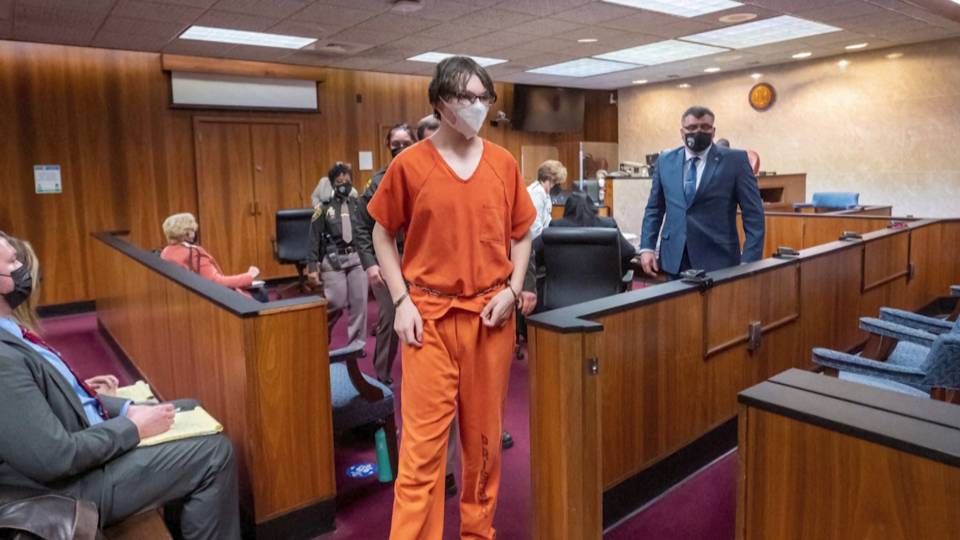 In Michigan, a teenage gunman pleaded guilty on Monday to charges of first-degree murder and terrorism for a mass shooting at Oxford High School in a Detroit suburb last November. Ethan Crumbley was just 15 years old at the time of the attack, which killed 4 students and injured six other people. Crumbley may be called to testify against his parents, James and Jennifer Crumbley, who face manslaughter charges for allegedly giving the gun used in the shooting to their son as an early Christmas present; and for failing to intervene when their son showed clear signs of mental distress ahead of the massacre.
Charlie Crist and Ron DeSantis Clash in Florida Governor Debate
Oct 25, 2022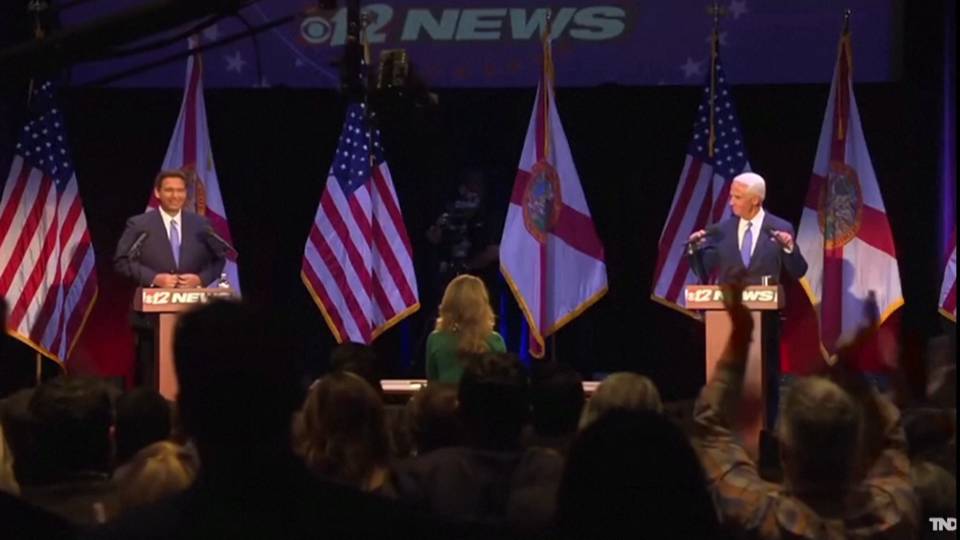 Image Credit: Sinclair Broadcast Group
In Florida, Republican Governor Ron DeSantis faced off against Democratic challenger Charlie Crist Monday for their first-and-only debate ahead of November's election. DeSantis refused to say whether he would serve a full four-year term if re-elected in November — adding to speculation that he'll compete for the Republican party's presidential nomination in 2024. Meanwhile, Charlie Crist blasted DeSantis over his anti-scientific views on gender; climate change; and the COVID-19 pandemic. 
Charlie Crist: "Ron, I wouldn't pat yourself on the back too much about your response to Covid. We've lost 82,000 Floridians. And when you look at the Thanksgiving table, one of those empty seats is probably one of those people for many people watching tonight. And if we had only had the standard of other states in the United States, 40,000 of those people would still be alive, enough to fill Tropicana Stadium in St. Petersburg. That's tragic."
Crist served a four-year term as governor of Florida, beginning in 2007, when he was elected on the Republican ticket. He later switched party affiliations to become a Democrat. 
In Pennsylvania, Democrat John Fetterman and Republican Mehmet Oz are set to meet this evening for their first-and-only debate for an open US Senate seat. We'll get the latest on the US midterm elections after headlines.
Justice Clarence Thomas Blocks Lindsey Graham Subpoena in GA Election Interference Probe
Oct 25, 2022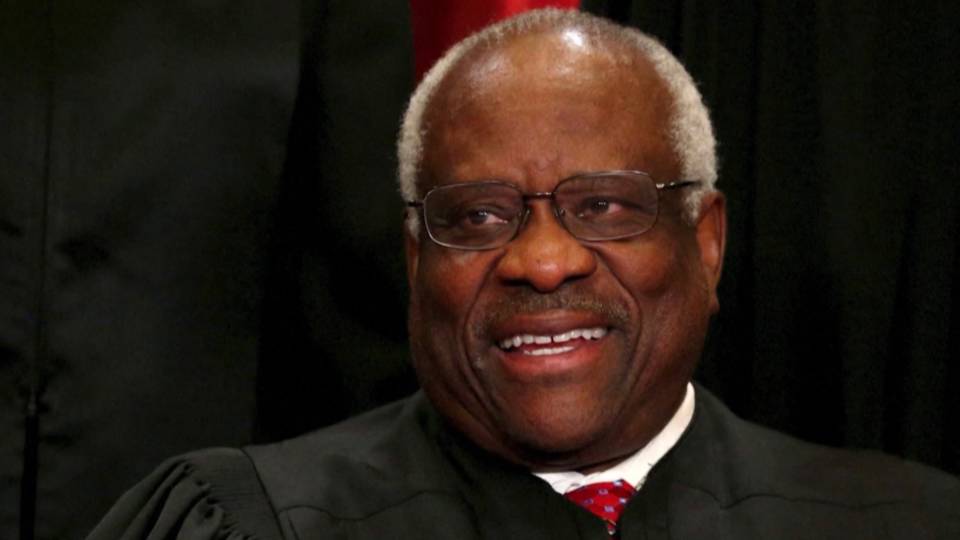 The Supreme Court has put a temporary hold on a judge's order that would require South Carolina Republican Senator Lindsey Graham to appear before a Georgia grand jury to answer questions about his efforts to overturn the results of the 2020 presidential election. On Monday, Justice Clarence Thomas granted Senator Graham's emergency request to put the subpoena on hold temporarily while Graham's lawyers push to have it quashed permanently. Democrats have demanded Justice Thomas recuse himself from cases related to the 2020 election because his wife, Ginni Thomas, spread false claims about a stolen election and lobbied federal and state officials to overturn the election results. Supreme Court rules obligate justices to withdraw themselves from cases where there's even the appearance of a conflict of interest.
Ex-Minneapolis Cop Pleads Guilty to Aiding and Abetting Manslaughter of George Floyd
Oct 25, 2022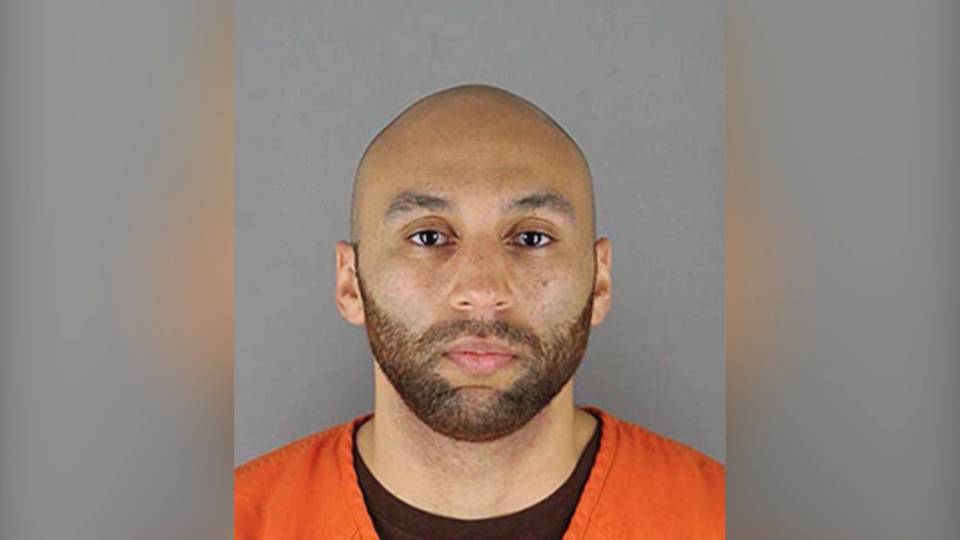 In Minnesota, former Minneapolis police officer J. Alexander Kueng accepted a deal Monday that will see him plead guilty to aiding and abetting second-degree manslaughter in the killing of George Floyd in May of 2020. In exchange, state prosecutors agreed to drop a murder charge against Kueng who faces a likely 42-month prison term at a future sentencing hearing. On Monday, another former officer, Tou Thao, waived his right to have a jury decide his fate, and will instead have a judge weigh existing evidence against him in a stipulated bench trial. Thao and Kueng are already serving federal prison terms after they were convicted of depriving George Floyd of his constitutional rights.
Israeli Forces Kill 6, Wound Dozens in Overnight Assault on Nablus
Oct 25, 2022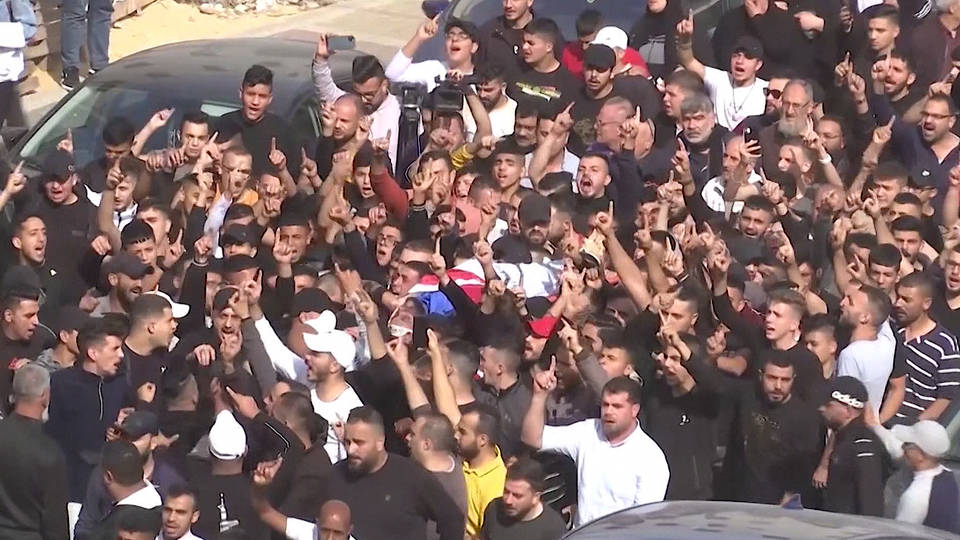 In the West Bank, at least six Palestinians were killed and nearly two dozen others injured following raids by Israeli forces early Tuesday morning. Al Jazeera reports one of the victims, Qusay al-Tamimi was 19 years old and lived in the village of Nabi Saleh, near the city of Ramallah.
In related news, Amnesty International is calling on the International Criminal Court to investigate possible war crimes committed by Israel during its latest deadly assault on the Gaza Strip in August. Among those killed by Israeli forces were a 4-year-old child and a teenager who was visiting her mother's grave, according to a new "Amnesty report":https://www.amnesty.org/en/latest/news/2022/10/israel-opt-investigate-war-crimes-during-august-offensive-on-gaza/ published Tuesday. Agnès Callamard, Amnesty International's secretary-general, said in a statement, "Israel's latest offensive on Gaza lasted only three days, but that was ample time to unleash fresh trauma and destruction on the besieged population. The three deadly attacks we examined must be investigated as war crimes; all victims of unlawful attacks and their families deserve justice and reparations."
Iran Indicts 300+ on Criminal Charges Over Anti-Government Protests 
Oct 25, 2022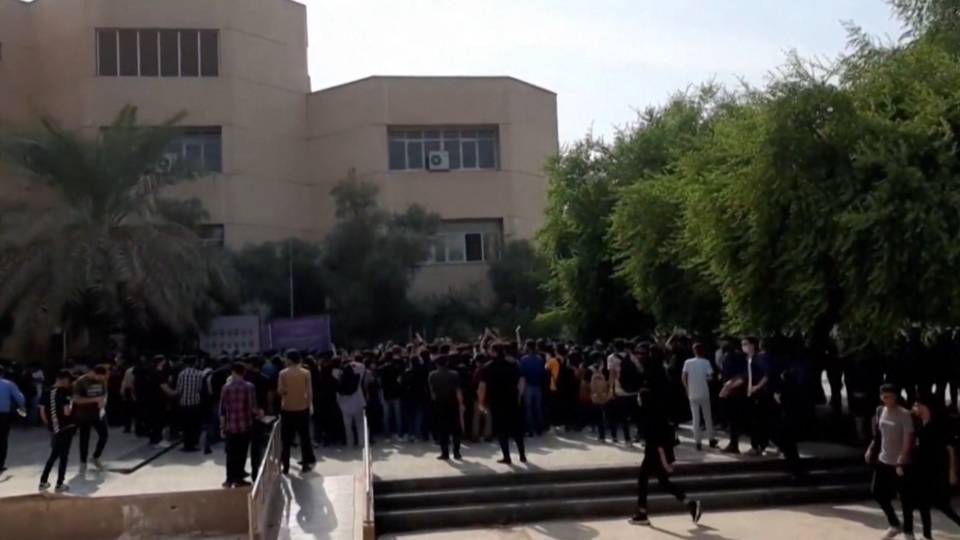 In Iran, over 300 people have been indicted on criminal charges for participating in massive protests that have rocked the streets of Tehran for more than a month. At least four of them were charged as "enemies of God," an offense that can carry the death penalty, according to Iranian officials. Despite the brutal crackdown, demonstrations continue in Tehran—sparked by the September 16th death of 22-year-old Mahsa Amini, while in custody of the so-called "morality police." On Monday Iranian security forces fired teargas at a girls' high school. A clash between school staff and students reportedly broke out after the school's principal insisted on checking the students' cellphones.
Deadly Cyclone Leaves Millions Without Power in Bangladesh
Oct 25, 2022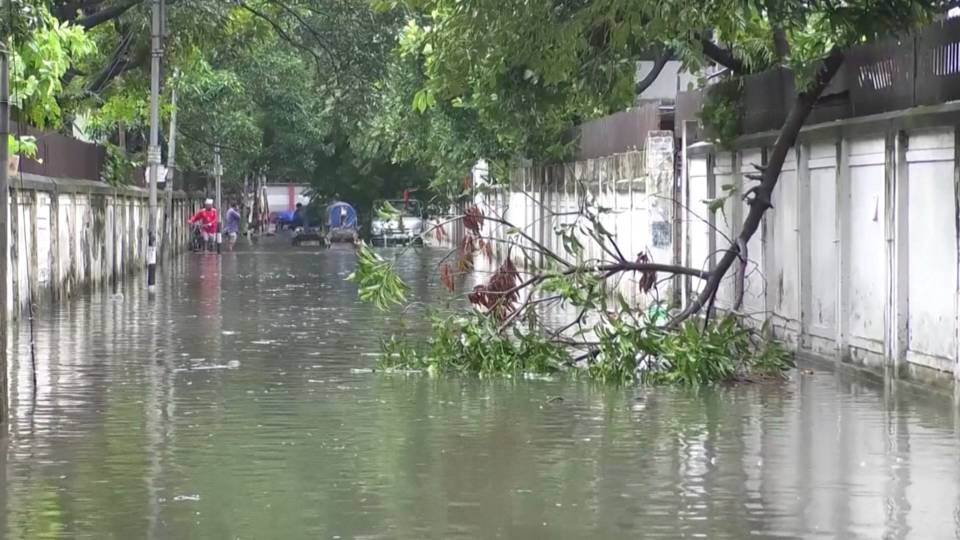 In Bangladesh, at least 16 people are dead and some 10 million were left without power after a cyclone triggered torrential rains, heavy winds and flooding in the capital Dhaka and across other parts of the country. Cyclone Sitrang made landfall in the coastal regions of southern and southwestern Bangladesh late Monday destroying homes and cutting off telecommunications lines. About a million people were evacuated. This comes as scientists warn climate change is likely making cyclones more intense and frequent.
North and South Korea Exchange Warning Shots Amid Heightened Nuclear Tensions
Oct 25, 2022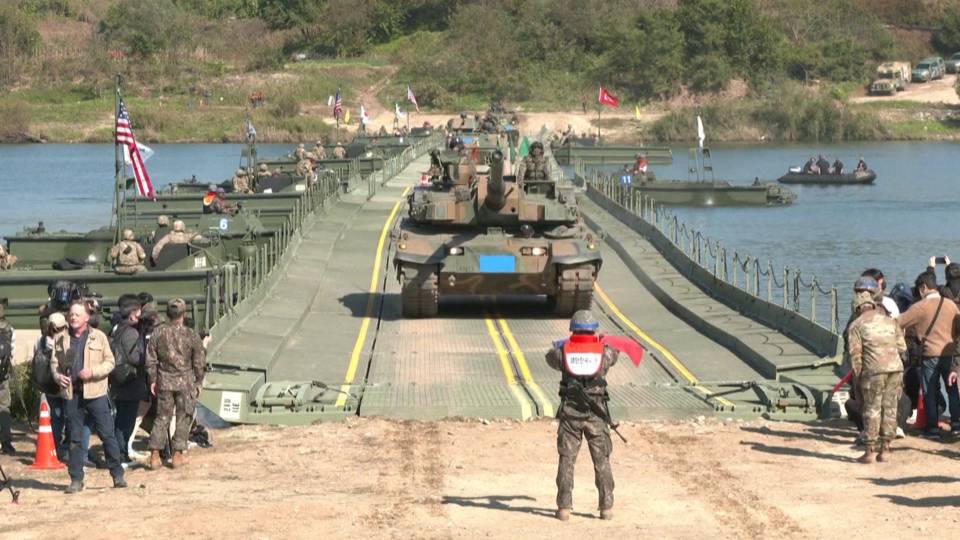 North and South Korea exchanged warning shots in waters off the west coast of the Korean peninsula on Monday, after South Korea's military accused a North Korean merchant vessel of crossing a maritime boundary. The exchange of artillery fire came after South Korean forces joined the USS Ronald Reagan carrier battle group for US-led war games off the Korean peninsula. It follows a record pace of weapons tests carried out by North Korea this year. On Monday, South Korean president Yoon Suk-yeol promised a strong military response to what he said were plans by North Korea to carry out its first nuclear weapons test in more than 5 years.
President Yoon Suk-yeol: "Not only has it openly announced its intentions to preemptively use nuclear weapons, it appears that preparations for a seventh nuclear test have already been completed. … We will strengthen our deterrence against North Korea with overwhelming capabilities, through the combined defense posture of South Korea and the United States, as well as security cooperation between South Korea, the United States and Japan, so that our people can live their daily lives with confidence."
U.S. Public Health Officials Warn of Surging RSV Cases 
Oct 25, 2022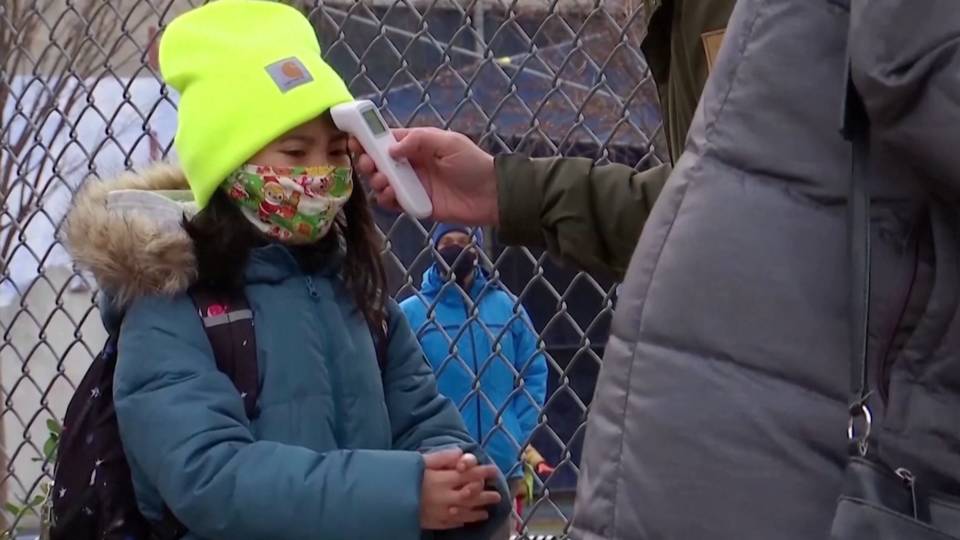 Back in the United States, public health experts are warning cases of respiratory syncytial virus, or RSV, are skyrocketing among children — overwhelming hospitals nationwide as many are near, or at, capacity. RSV starts with mild cold symptoms and can lead to pneumonia and bronchiolitis in very young children, and can be life-threatening in infants and young adults.
Penn State Cancels Talk by Proud Boys Founder Gavin McInnes Amid Student Protests
Oct 25, 2022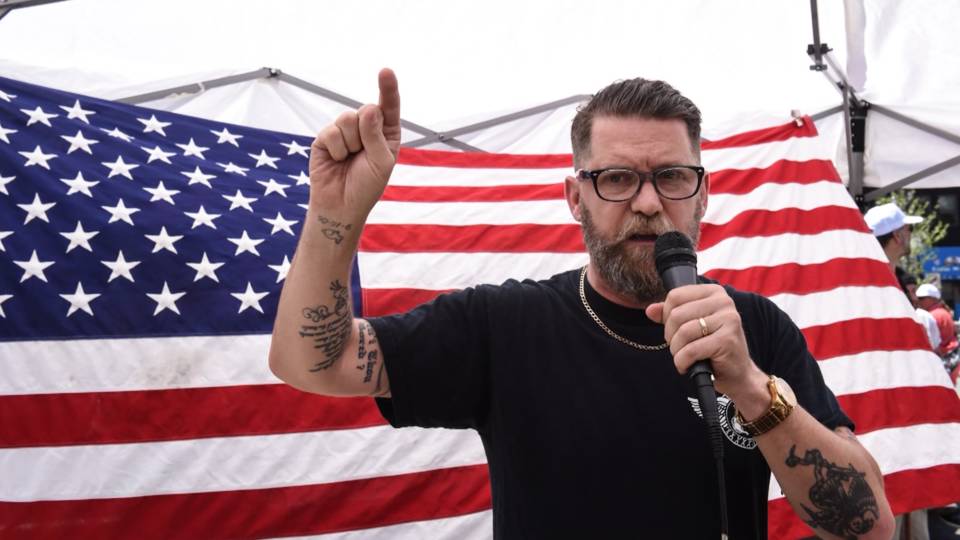 Image Credit: Reuters/Stephanie Keith
And Penn State University canceled a speaking event Monday night with Gavin McInnes, founder of the far-right group the Proud Boys, following massive backlash and student-led protests. The event was sponsored by the conservative student organization Uncensored America and also featured right-wing BlazeTV host Alex Stein. Penn State officials accused peaceful protesters of obstruction and censorship but then claimed to not support McInnes and Stein's views. The event was canceled after Proud Boys members used pepper spray to attack counterprotesters and journalists.