Egyptian Political Prisoner Alaa Abd el-Fattah to Escalate Hunger Strike as COP27 Opens
Nov 04, 2022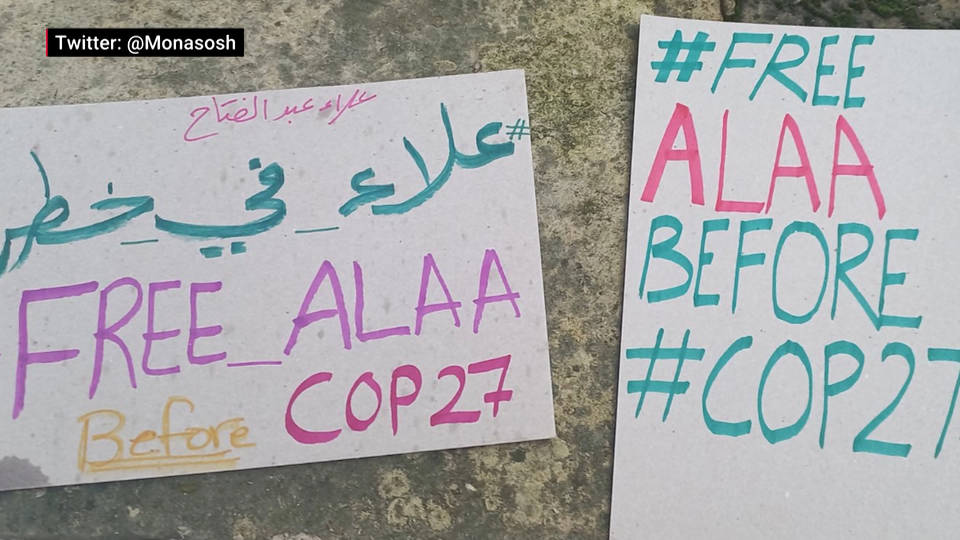 In Egypt, the Egyptian-British writer, philosopher and political prisoner Alaa Abd el-Fattah is poised to escalate his hunger strike into a water strike when the COP27 climate summit gets underway on Sunday. Abd el-Fattah has already been on a hunger strike for more than 200 days to demand his freedom, after he was jailed over much of the last nine years for his role in the 2011 revolution that ousted Egypt's long-time dictator Hosni Mubarak. Alaa's sister, Mona Seif, spoke from London Thursday after meeting with Britain's Middle East Minister and the British Foreign Secretary earlier this week. 
Mona Seif: "Once he starts the water strike, the body can only sustain itself so much, so we are talking about a few days in which either the UK government has to step up what they are doing, and the UK government and the Egyptian government have to agree on a solution to that situation, or we are going to lose Alaa in prison."
Another of Alaa Abd el-Fattah's sisters, Sanaa Seif, says she plans to attend the COP27 talks next week. Click here for our coverage of Alaa Abd el-Fattah's case.
Civil Society Groups Urge Biden Not to Send Troops to Haiti, Call for Haitian-Led Dialog
Nov 04, 2022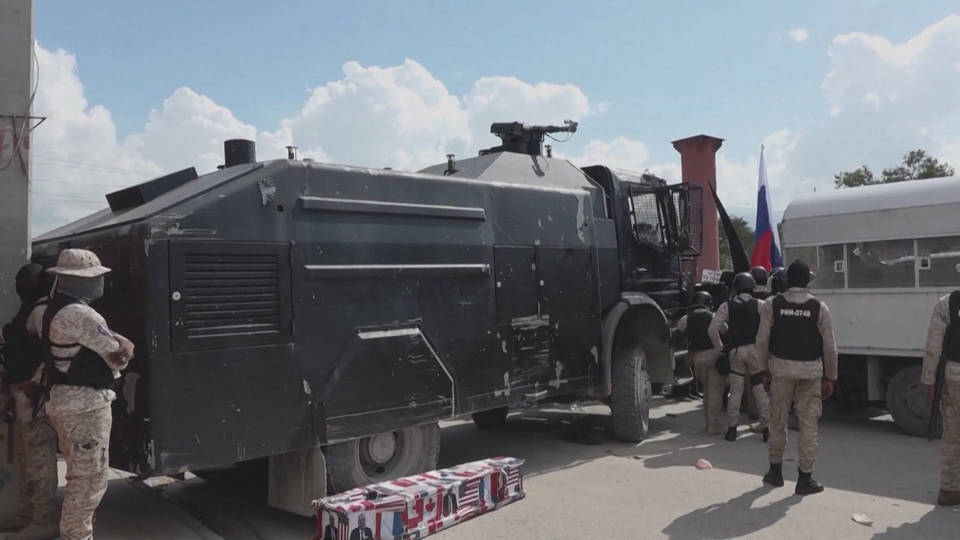 Canada is continuing to press for foreign military intervention in Haiti, amid worsening political, economic and gang crises. This is Canadian Prime Minister Justin Trudeau.
Prime Minister Justin Trudeau: "We understand how many Haitians there are who don't want to see international intervention. It's a reality. At the same time, we look at the crisis, rapes, the violence, the poverty and the cholera and health crisis. And then we say to ourselves, we have to intervene in one way or another."
This week over 90 civil society groups wrote a letter to President Biden urging him to reject outside military intervention in Haiti, and instead pursue diplomacy and support "Haitian-led political dialogue." They write: "We were heartened to see in your 2022 National Security Strategy a commitment to 'not use our military to change regimes or remake societies,' and we encourage you to follow through on that commitment in Haiti."
UN General Assembly Votes to Condemn US Embargo of Cuba for 30th Straight Year
Nov 04, 2022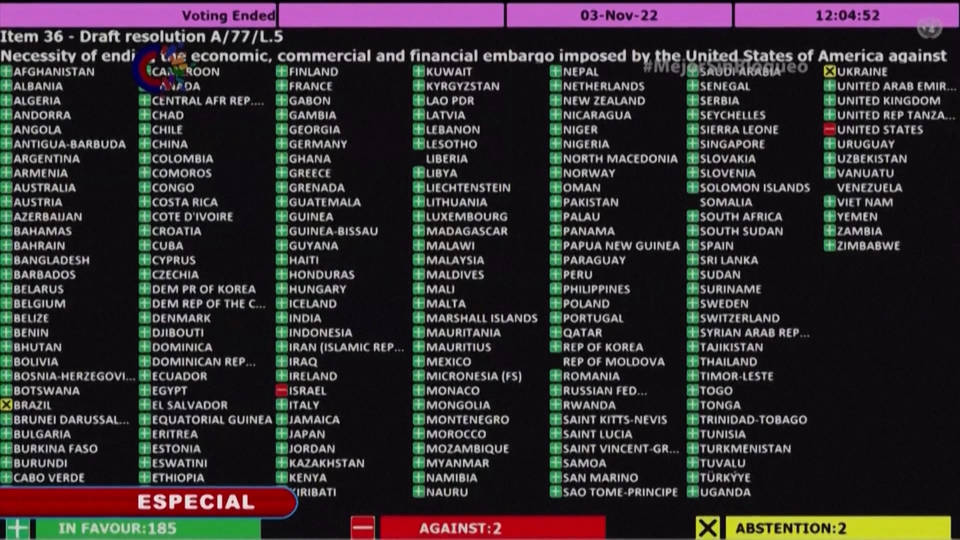 The United Nations General Assembly has overwhelmingly condemned the United States' embargo on Cuba. 185 countries on Thursday voted in favor of lifting the decades-old sanctions which have devastated Cuba's economy since the 1960s. Only the U.S. and Israel voted against the motion, while Brazil and Ukraine abstained.
Elon Musk Begins Mass Layoffs at Twitter, Meets With Civil Rights Groups
Nov 04, 2022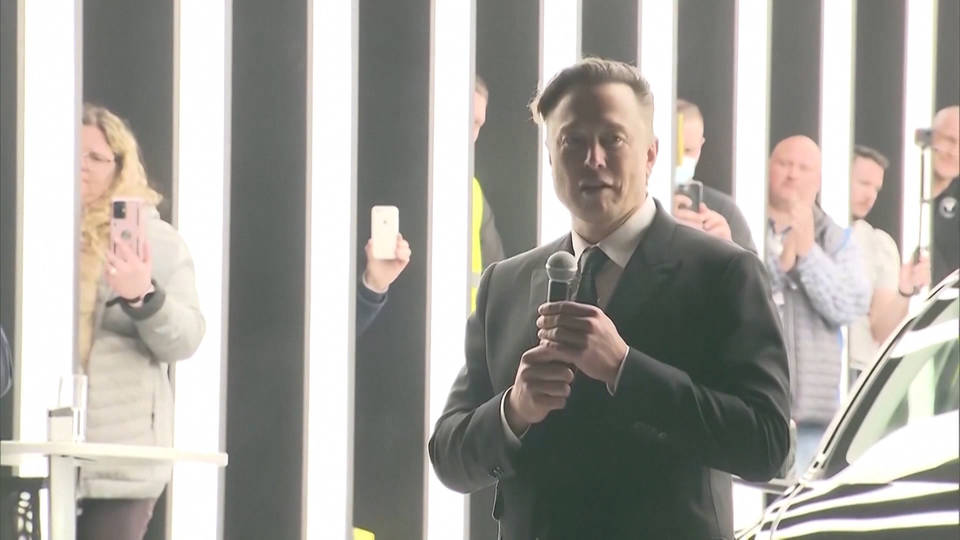 Billionaire Elon Musk has met with over half a dozen civil rights groups amid concerns the new owner of Twitter will let misinformation and hate speech to go unchecked. Media Matters, Free Press and dozens more groups urged Twitter's top advertisers to remove their ads from the platform if proper safety standards are not imposed. Meanwhile Musk is reportedly firing thousands of employees — about half of Twitter's workforce — starting today, and requiring remaining employees to return to on-site work. Some Twitter employees filed a class action lawsuit alleging the firings are unlawful.
University of California Student Workers Overwhelmingly Approve Nov. 14 Strike
Nov 04, 2022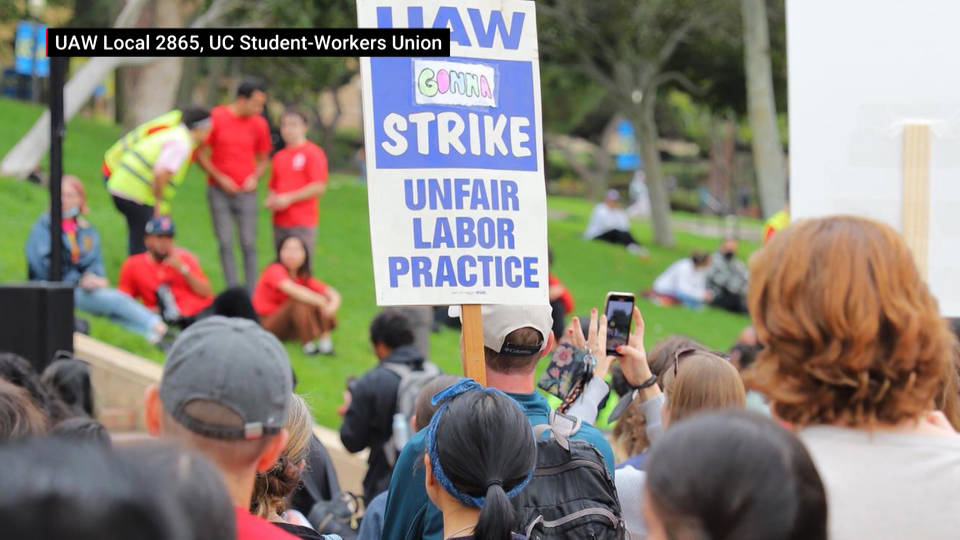 Nearly 50,000 University of California student workers are set to go on strike if a deal isn't reached with university officials on higher wages and other demands. On Wednesday over 35,000 UC student workers voted in favor of authorizing a strike beginning on November 14th. They're demanding salary increases that keep pace with the skyrocketing cost of living in California; as well as free public transit passes; and reimbursement of childcare costs.
Protesters Demand Closure of Rikers Island Jail After 18th Prisoner Death of 2022
Nov 04, 2022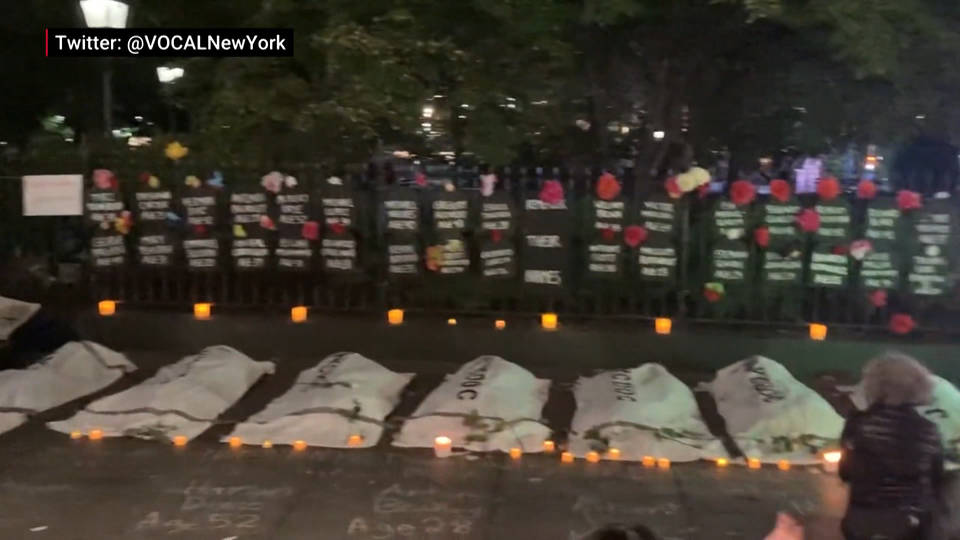 And human rights activists led an 18-hour protest Thursday outside New York City Hall as they continue to demand officials shut down the Rikers Island jail complex. The demonstration was in response to the death this week of 26-year-old Gilberto Garcia, the 18th person to die at Rikers so far this year. Garcia had been jailed at Rikers for three years as he awaited trial. He died of an apparent drug overdose but a cause of death has not been confirmed.

Daily News Digest
Our Daily Digest brings Democracy Now! to your inbox each morning.
Work with Democracy Now!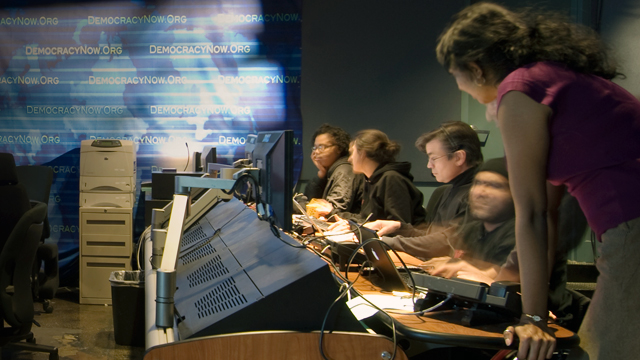 We're hiring a People and Culture Manager and an Associate Digital Editor. Learn more and apply today!