US Senate Challenges Forced Hysterectomies on Prisoners by DHS
Nov 17, 2022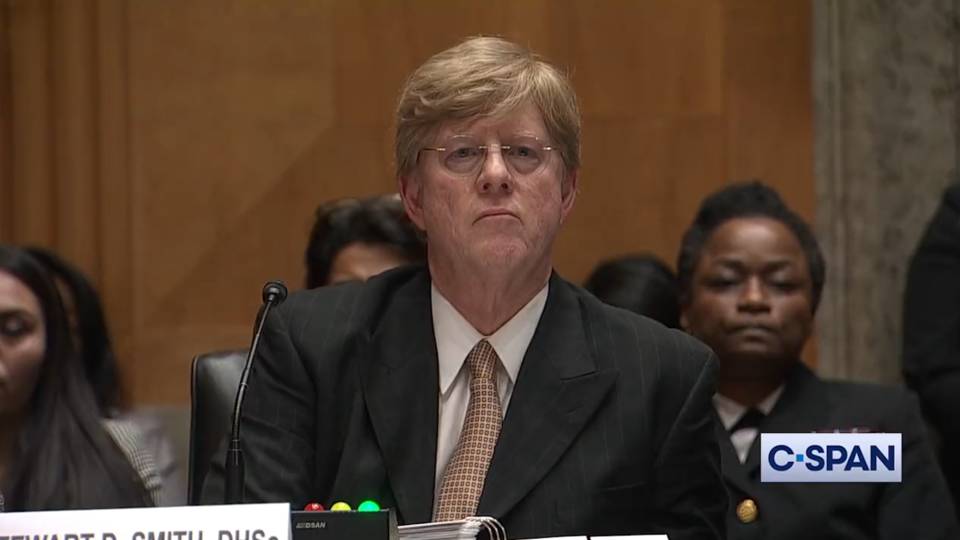 Image Credit: C-SPAN
A Senate investigation has confirmed immigrants who were held at the Irwin County Detention Center in Georgia endured excessive and unnecessary gynecological procedures — largely without their consent — and said Immigration and Customs Enforcement ignored the abuses for years. The investigation was in response to dozens of disturbing reports from women detained at Irwin who were subjected to hysterectomies by Dr. Mahendra Amin, a local doctor known as "the uterus collector," from 2017 to 2020. Amin was subpoenaed but invoked his Fifth Amendment right not to testify. He has not been criminally charged and continues to practice medicine in rural Georgia.
On Wednesday, Georgia Democratic Senator Jon Ossoff grilled Stewart Smith, the ICE official in charge of medical care, over how his agency failed to stop the abuses.
Sen. Jon Ossoff: "What would you say to the women who went through this?"
Stewart Smith: "Well, I — it's disheartening. It's very" —
Sen. Jon Ossoff: "It's disheartening?"
Stewart Smith: "And it's very disturbing. It's very disturbing. And we — any responsibility that we have, we take very seriously. We want to fix this system so it doesn't happen again. Uh" —
Sen. Jon Ossoff: "Dr. Smith, you have full responsibility. We've established that. And this is worse than disheartening."
Immigrant Rights Activists Welcome Migrants Bused to Philadelphia from Texas
Nov 17, 2022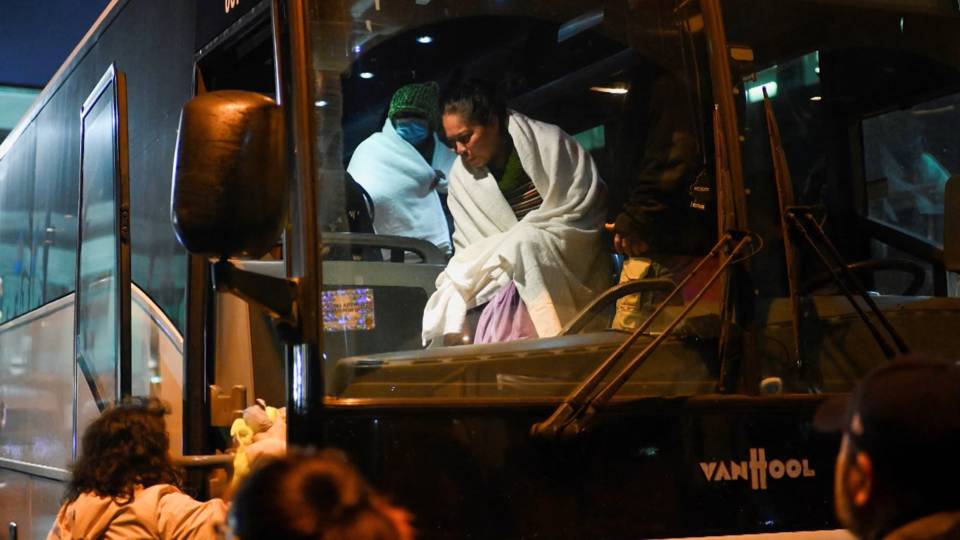 Image Credit: Reuters
In more immigration news, over two dozen asylum seekers arrived in Philadelphia Wednesday on a bus sent by Texas Republican Governor Greg Abbott. A 10-year-old girl was immediately taken to the hospital with dehydration and a high fever after the arduous journey. Immigrant justice advocates in Philadelphia welcomed the asylum seekers with coats, blankets, food and other resources and will provide temporary shelter. The families came from Colombia, Cuba and the Dominican Republic. Advocates report they were often given false information to lure them onto the buses from Texas and other Republican-led states. 
Rep. Karen Bass Becomes First Woman, Second Black Person Elected as L.A. Mayor
Nov 17, 2022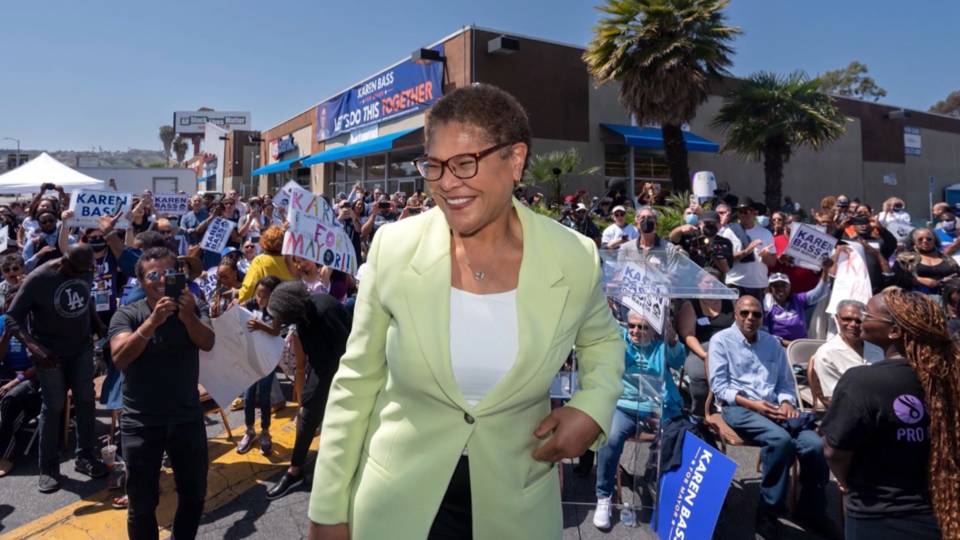 Image Credit: Karen Bass For Mayor
In California, long-serving Democratic Congressmember Karen Bass has become the first woman to be elected mayor of Los Angeles. Bass beat real estate mogul Rick Caruso, who spent over $100 million of his own fortune on his losing campaign. Among other issues, Bass has promised to address the housing crisis in L.A., where some 70,000 people go unhoused every day. Bass, who will be just the second Black mayor of Los Angeles, will also have to contend with the racism crisis at L.A.'s City Council, unleashed by the leak of an audio recording in which three members made racist remarks about Black and Indigenous people. 
NLRB Asks Court to Stop Starbucks from Firing More Workers as Retaliation for Unionizing
Nov 17, 2022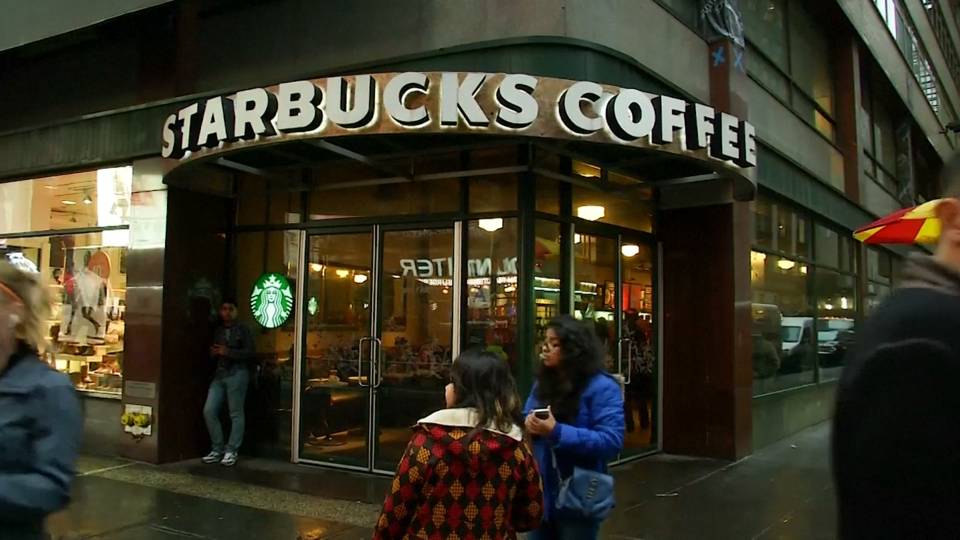 The National Labor Relations Board is asking a federal court to immediately issue a nationwide cease and desist order blocking Starbucks from continuing to fire employees who are involved in union efforts. According to Starbucks Workers United, the coffee chain giant has illegally fired at least 150 workers in retaliation for organizing.
Joye Braun, Cheyenne River Sioux Water Protector and Policy Advocate, Dies at 53
Nov 17, 2022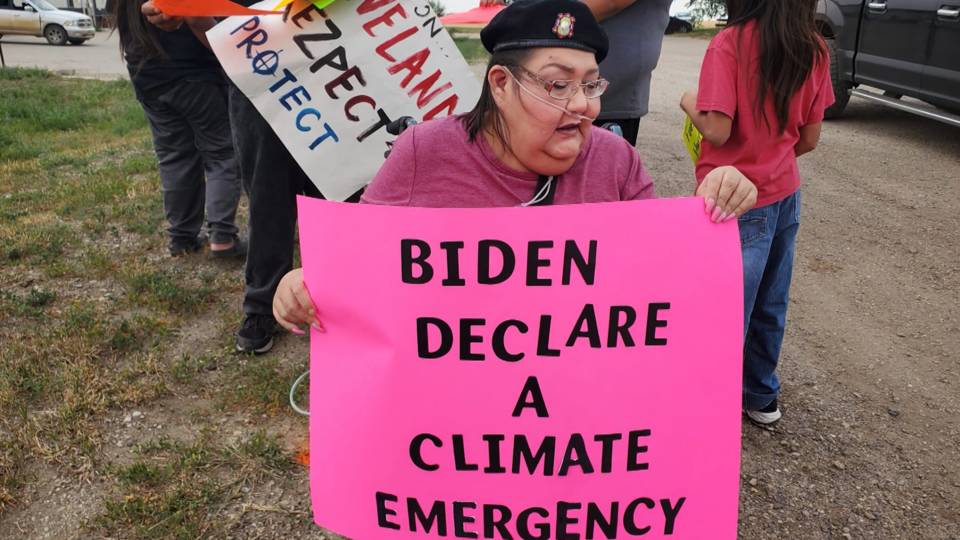 Image Credit: Facebook: Joye Braun
The longtime water protector Joye Braun died Sunday at her home in Eagle Butte, South Dakota. She was just 53 years old. A citizen of the Cheyenne River Sioux Tribal Nation, Braun was at the Sacred Stone resistance camp since the first day of the protest at Standing Rock. She was also a nonviolent direct action organizer and policy advocate who trained hundreds of people over the years for the Indigenous Environmental Network. This is Joye at a protest outside the White House last year.
Joye Braun: "You need to be held accountable. You made promises to the Indigenous communities across this land that you were going to uphold. But you haven't upheld those promises. You've been speaking with a forked tongue, just like that one that was before you."
Click here to see Democracy Now!'s interviews with Joye Braun and our coverage of the fight over the Dakota Access Pipeline. Coming up, we'll speak with two people who knew her well, who are here continuing the struggle at the U.N. climate summit.