"Climate Carnage": U.N. Secretary-General Tours Parts of Pakistan Devastated by Floods
SEP 12, 2022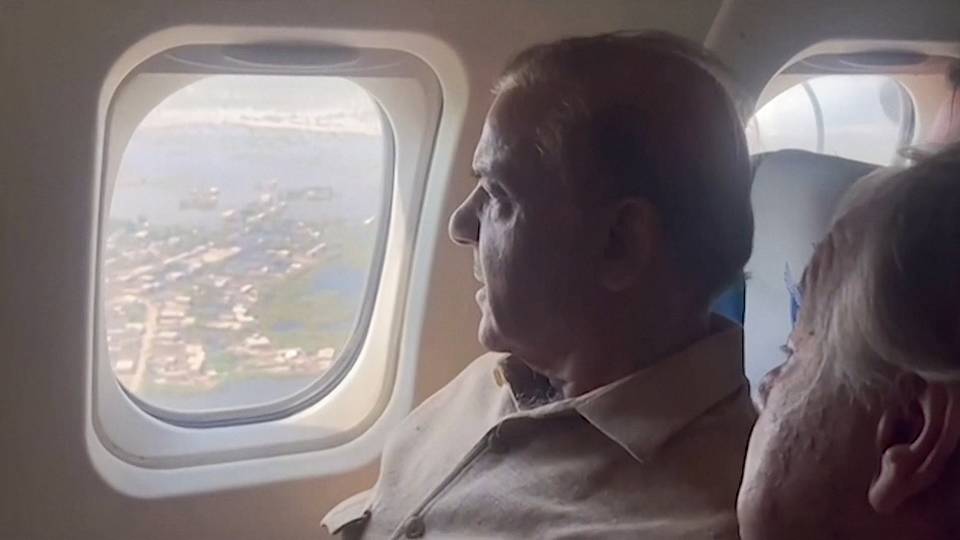 A third of Pakistan remains under water following devastating floods that have killed over 1,300 people and displaced tens of millions. During a weekend visit to Pakistan, U.N. Secretary-General António Guterres said he had never seen "climate carnage" on such a scale.
Secretary-General António Guterres: "Emissions are rising as people die in floods and famines. And this is insanity. This is collective suicide. From Pakistan, I am issuing a global appeal: Stop the madness; end the war with nature; invest in renewable energy now."
TOPICS:
King Charles III Assumes the British Throne
SEP 12, 2022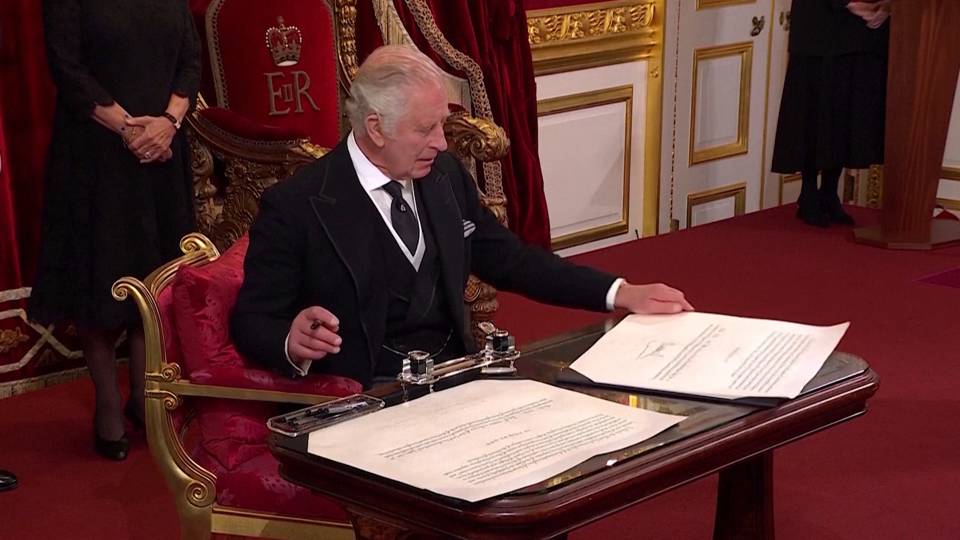 Buckingham Palace has announced the state funeral for Queen Elizabeth II will take place at Westminster Abbey on September 19. The queen's body will lie in state at the Houses of Parliament beginning on Wednesday. On Friday, King Charles III gave his first public remarks since assuming the throne following the death of his mother.
King Charles III: "In taking up these responsibilities, I shall strive to follow the inspiring example I have been set in upholding constitutional government and to seek the peace, harmony and prosperity of the peoples of these islands and of the Commonwealth realms and territories throughout the world."
Over the weekend, at least two people were arrested in Britain for publicly criticizing the monarchy. The activist Symon Hill said he was arrested in Oxford after yelling out, "Who elected him?" during a ceremony honoring King Charles III.
TOPICS:
Sweden's Election Remains Too Close to Call as Far-Right Party Makes Gains
SEP 12, 2022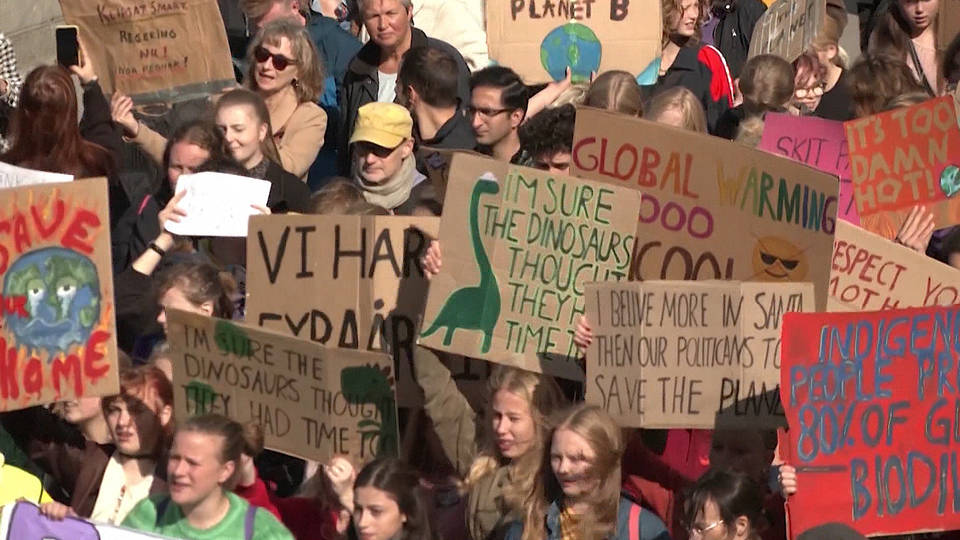 Election results in Sweden remain too close to call after Sunday's vote, but preliminary results show a coalition of right-wing parties have a narrow edge. The anti-immigrant far-right Sweden Democrats Party appears set to become the second-largest party in Sweden's parliament, winning more than 20% of the vote. The party emerged out of Sweden's neo-Nazi movement in the late 1980s. Ahead of the election, Swedish climate activist Greta Thunberg accused Swedish politicians of not doing enough to confront the climate emergency.
Greta Thunberg: "No party in Sweden is taking the climate crisis seriously or has policies in line that are needed to keep us in line with the Paris Agreement, if we include all our emissions and look at the social justice aspect. This election campaign has, as always, been dominated by populism, party programs that are detached from reality, aggressive personal attacks and pure lies."
TOPICS:
Stephen Miller Subpoenaed to Testify to Grand Jury About Trump PAC Fundraising
SEP 12, 2022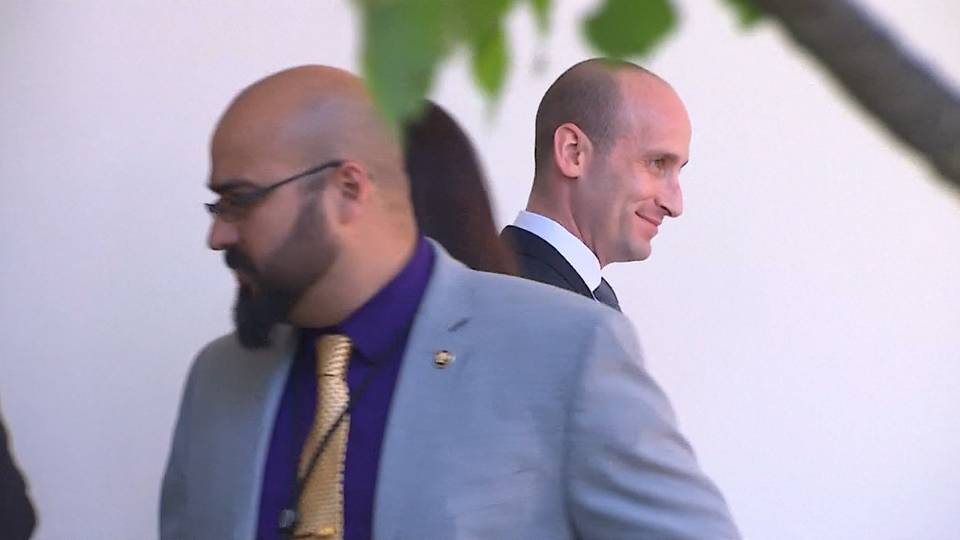 A federal grand jury has subpoenaed former Trump adviser Stephen Miller and more than a dozen others as part of a probe into Trump's fundraising efforts after the 2020 election and attempts to submit fake electors to overturn the election. Others subpoenaed include Brian Jack, Trump's final White House political director.
TOPICS:
72 House Democrats Sign Letter Opposing Sen. Manchin's Permitting Reforms
SEP 12, 2022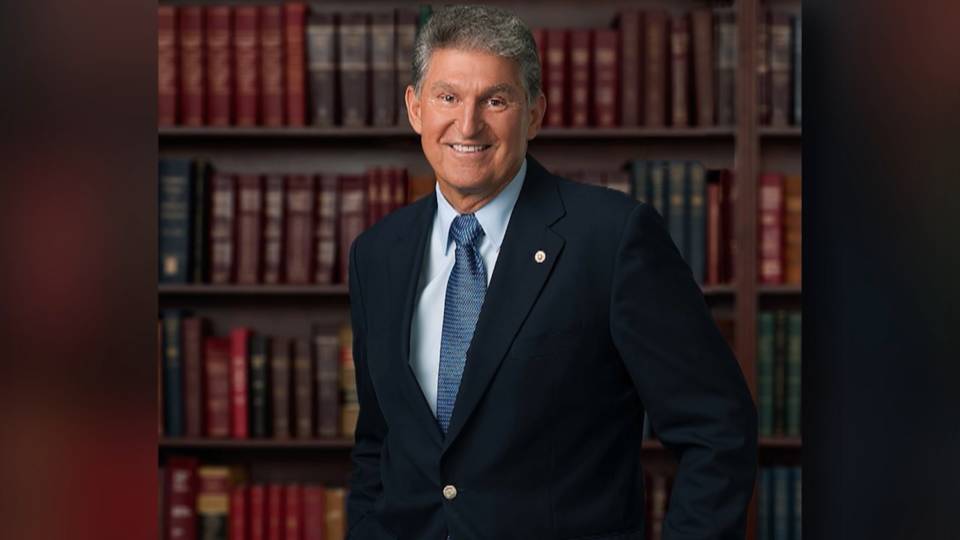 On Capitol Hill, Vermont independent Senator Bernie Sanders is threatening to vote down a stopgap bill to fund the federal government, unless Democratic Party leaders strip it of a measure making it easier for polluters to win permits for new fossil fuel projects. Senate Democratic Leader Chuck Schumer says he included the permitting reforms in order to win the support of Senator Joe Manchin for sweeping climate and healthcare legislation known as the Inflation Reduction Act. Senator Manchin has received more campaign contributions from fossil fuel interests than any other member of Congress.
An early draft of permitting reform legislation obtained by Bloomberg was watermarked with the letters "API" — suggesting it was written by the American Petroleum Institute. On Friday, 72 House Democrats sent a letter to party leaders warning the legislation would harm low-income people and communities of color. They write, "These destructive provisions will allow polluting manufacturing and energy development projects to be rushed through before the families who are forced to live near them are even aware of the plans."
TOPICS:
Environmentalists in Louisiana's "Cancer Alley" Defeat Proposed Methanol Plant
SEP 12, 2022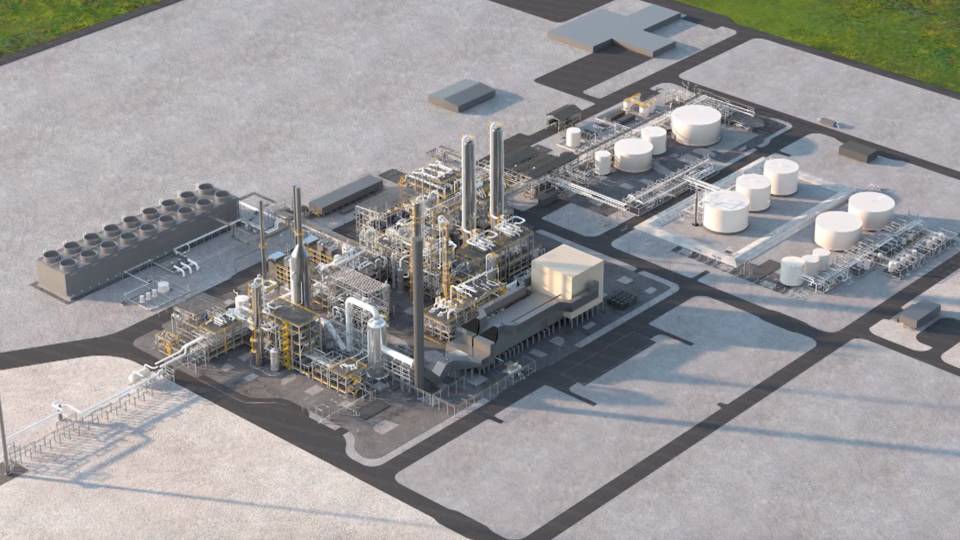 Image Credit: South Louisiana Methanol
In Louisiana, elected officials in St. James Parish have rejected a $2.2 billion proposal to create the largest methanol production facility in North America between two historically Black neighborhoods. It's a major victory for environmentalists in southern Louisiana, who spent nearly a decade fighting the proposed petrochemical complex. The region is often called "Cancer Alley" — an 85-mile stretch along the Mississippi River between Baton Rouge and New Orleans where some 150 fossil fuel and petrochemical facilities operate.
TOPICS:
U.S. Marks 21st Anniversary of 9/11 Attacks
SEP 12, 2022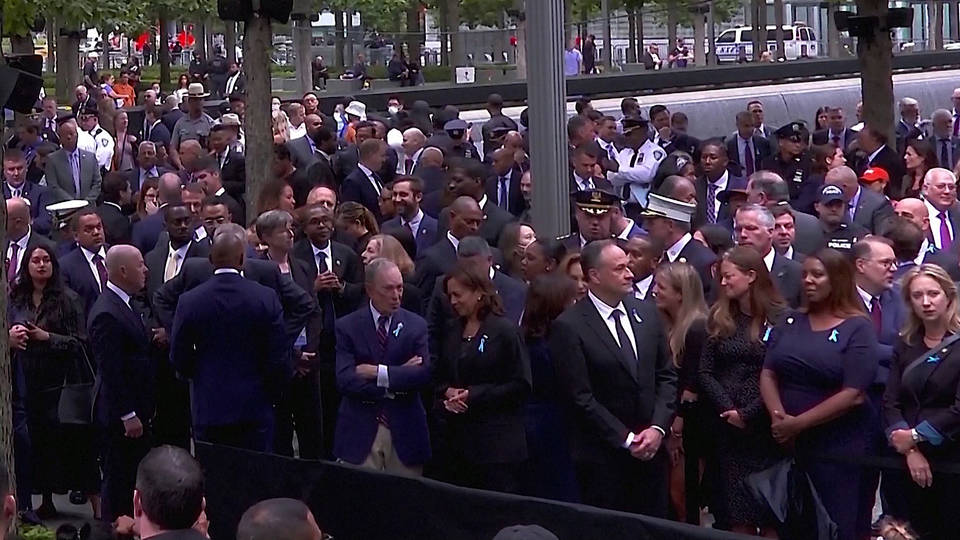 Sunday marked the 21st anniversary of the September 11, 2001, attacks on the World Trade Center, the Pentagon and United Airlines Flight 93 that killed nearly 3,000 people. In a tweet, the American Civil Liberties Union said, "Today, we honor the victims of the tragic attacks on 9/11, their families, and all of those impacted. We also reflect on the destructive legacy of our country's 'war on terror' and the lack of government accountability for the resulting harm inflicted at home and abroad."
TOPICS:
The Other 9/11: Chile Marks 49 Years Since U.S.-Supported Coup Toppled Salvador Allende
SEP 12, 2022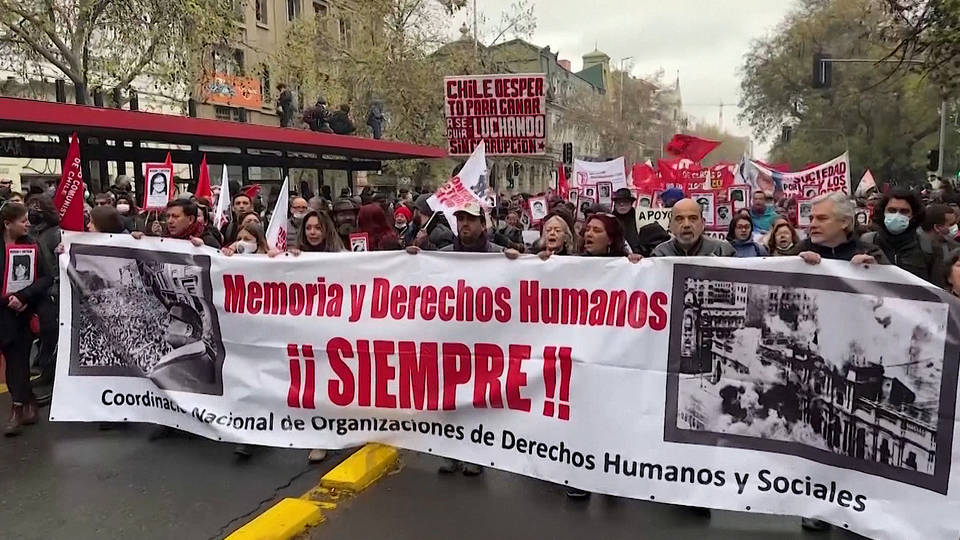 In Chile, protesters marked another 9/11 Sunday: the 49th anniversary of the U.S.-backed military coup that ousted democratically elected Salvador Allende and led to a 17-year dictatorship led by General Augusto Pinochet. Chile's President Gabriel Boric called for an intensive search of people who disappeared after the 1973 coup.
President Gabriel Boric: "Let's relentlessly keep searching for the detained and disappeared 1,192 — 1,192 detained who went missing and that we still don't know where they are. This is unacceptable, intolerable. We can't normalize it."
TOPICS:
ACLU Asks Montana Judge to Strike Down Anti-Trans Birth Certificate Rule
SEP 12, 2022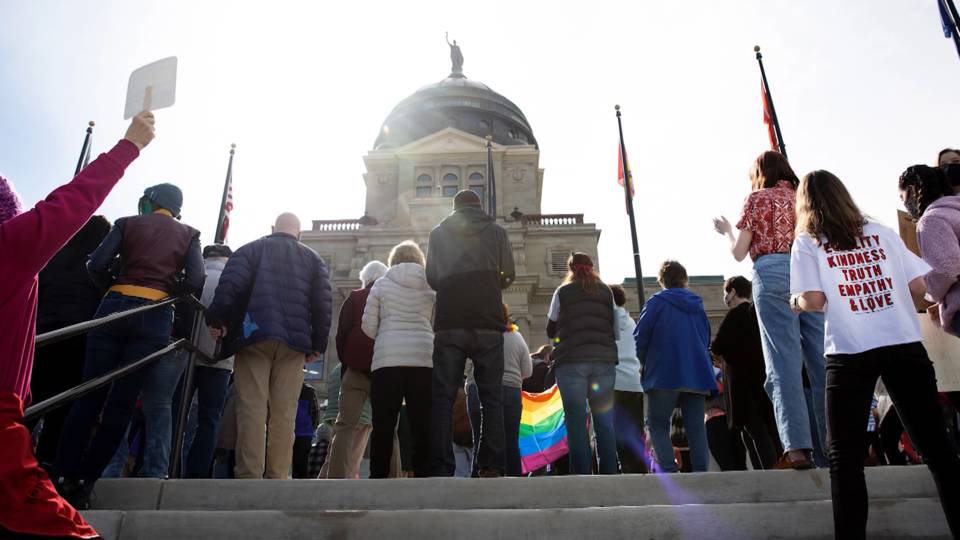 Image Credit: Twitter: @ACLU
The Montana Department of Public Health and Human Services has instituted a new rule blocking transgender people from changing the sex listed on their birth certificates even if they have had gender-affirming surgery. The ACLU of Montana has asked a state judge to strike down the rule. Meanwhile, in Boston, a bomb threat was called into Boston Children's Hospital on Friday for the second time in two weeks. The hospital has come under attack recently by right-wing groups for establishing the first pediatric and adolescent transgender health program in the United States.
TOPICS:
New York Declares State of Emergency Over Polio Outbreak
SEP 12, 2022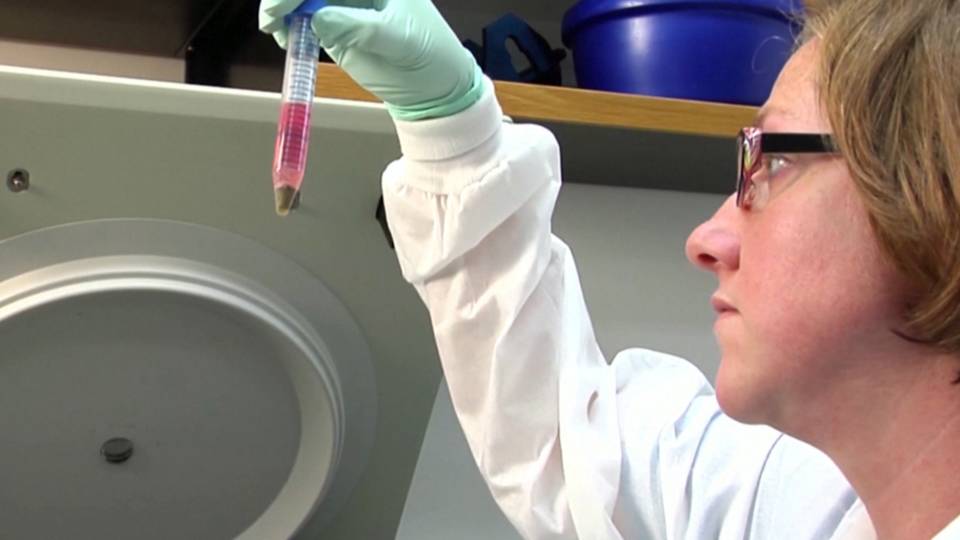 The state of New York has declared a state of emergency over an outbreak of poliovirus, which has been detected in wastewater in four counties since April, as well as here in New York City. Vaccination rates among children in the affected communities run as low as 58%; public officials say their goal is to vaccinate over 90% of New Yorkers. The CDC recommends children receive four doses of polio vaccine by the age of 6.
TOPICS:
Laura Poitras's Documentary on Opioid Crisis Wins Top Prize at Venice Film Festival
SEP 12, 2022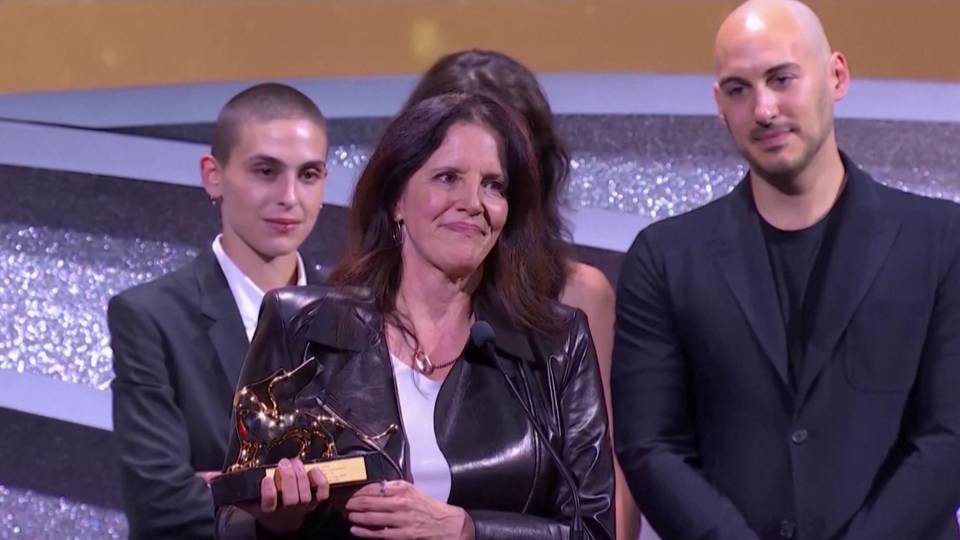 In film news, Laura Poitras's new documentary, "All the Beauty and the Bloodshed," has won the top prize, the Golden Lion, at the Venice Film Festival. The documentary focuses on the photographer Nan Goldin and her campaign against the Sackler family, who made billions selling OxyContin, which helped spark the opioid epidemic. After Nan Goldin became addicted to OxyContin, she founded the group P.A.I.N. — Prescription Addiction Intervention Now — and she organized protests at art museums funded by the Sackler family. Laura Poitras spoke on Saturday after her film became only the second documentary to win the top prize at the Venice Film Festival.
Laura Poitras: "I've known a lot of brave and courageous people in my life, but I've never met anyone like Nan, somebody who could decide to take on the billionaire Sackler family, which is ruthless and responsible for countless deaths and so much bloodshed, and decide to, like, take this family down, along with her organization, P.A.I.N."
TOPICS:
Ukraine's Military Retakes 1,000 Square Kilometers from Russia in Rapid Advance
SEP 12, 2022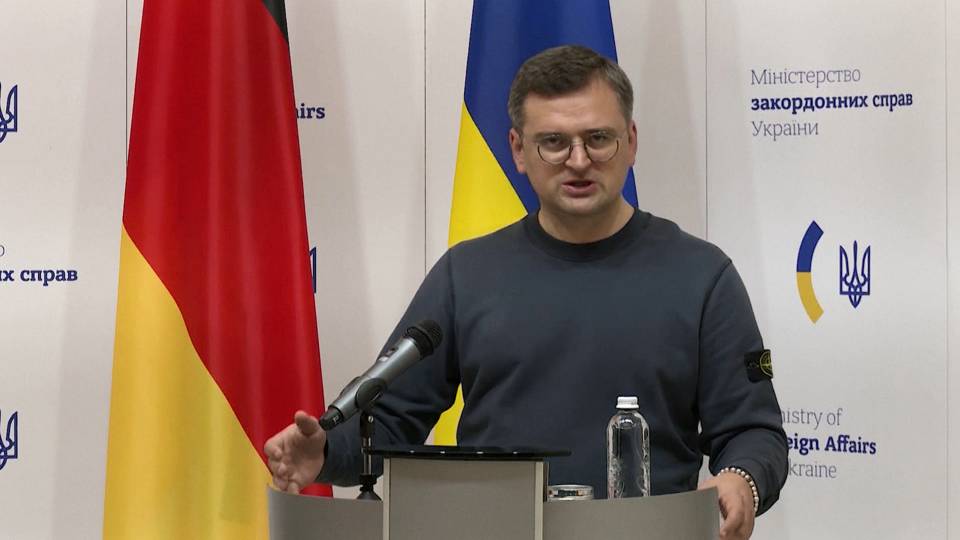 Ukrainian forces have regained control of almost all of the Kharkiv region in the northeast of Ukraine after launching a counteroffensive against Russia. Russia's Defense Ministry has acknowledged pulling troops from the city of Izium and other parts of the region. Ukraine is claiming it has recaptured 20 towns and villages over the past 24 hours. But millions were left without power and water on Sunday after Russia bombed key civilian infrastructure facilities in the Kharkiv and Donetsk regions.
The New York Times reports the United States played a key role in helping Ukraine launch the counteroffensive via intelligence sharing and training. One former Obama official said, "These guys have been trained for eight years by Special Ops." Over the weekend, Ukrainian Foreign Minister Dmytro Kuleba called for allies to send more weapons.
Dmytro Kuleba: "We showed that we can defeat the Russian army. We're doing it with weapons which were also provided by our partners. I repeat again: The more weapons we receive, the faster we win, the faster this war will end, and we would be able to concentrate on other goals."
This comes as Ukraine has shut down the last operating reactor at Zaporizhzhia, the largest nuclear power plant in Europe, amid fears that fighting near the Russian-occupied facility could lead to a nuclear catastrophe.
The original content of this program is licensed under a Creative Commons Attribution-Noncommercial-No Derivative Works 3.0 United States License. Please attribute legal copies of this work to democracynow.org. Some of the work(s) that this program incorporates, however, may be separately licensed. For further information or additional permissions, contact us.