Nov 28, 2022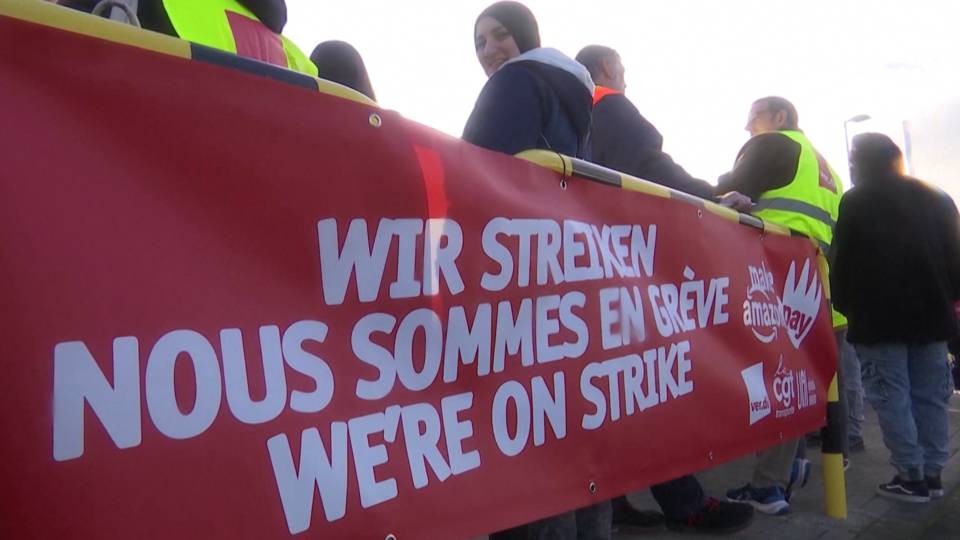 Amazon warehouse workers in the U.S. and around the world walked out on Black Friday as part of the "Make Amazon Pay" campaign, calling for better wages and working conditions. This is a union representative from Germany, which is experiencing its highest inflation rate in decades.
Petra Kusenberg: "There's a Black Week now, not just Black Friday. Everybody is looking for bargains here. But quite honestly, these 'bargains' are made on the backs of our colleagues. They just don't earn enough money for it."
Amazon workers strike, with or without unions, at many small distribution centers,
more frequently in the past few months. https://chicago.suntimes.com/business/2022/10/11/23399308/amazon-workers-walkout-joliet-distribution-center
Amazon workers in Joliet walk out to protest low pay, poor conditions on 'Cyber Monday'
For the second time in two months, workers at the Joliet Amazon warehouse are demanding better working conditions...
Amazon workers walk off the job in Joliet
Some employees at the major shipping hub are protesting the retailer's response to alleged racist death threats in the workplace, and to demand higher wages.
Cesar Escutia, an Amazon warehouse associate, speaks to workers who walked off their jobs Tuesday at the company's Joliet location.
Provided/Warehouse Workers for Justice
Organizers said more than 600 workers in Joliet signed a petition demanding that the company raise base hourly wages to $25. Amazon has said it has raised average starting pay for warehouse staff to $19 an hour. The workers also are demanding a more robust company response to death threats directed at Black employees that they said were posted in an employee washroom last May....
The job actions are not tied to organizing by a particular labor union, although some employees are trying to form an independent group called Amazon Labor Union. Workers at a warehouse in Schodack, New York, are voting through Monday in a federally supervised election that will decide if they join the new union.
The group won the right to bargain at an Amazon facility in Staten Island, New York. Established unions have yet to successfully organize at Amazon, although the Teamsters have declared their intent to do so.