Guatemalan's El Periódico Stops Print After Government Attacks
Dec 02, 2022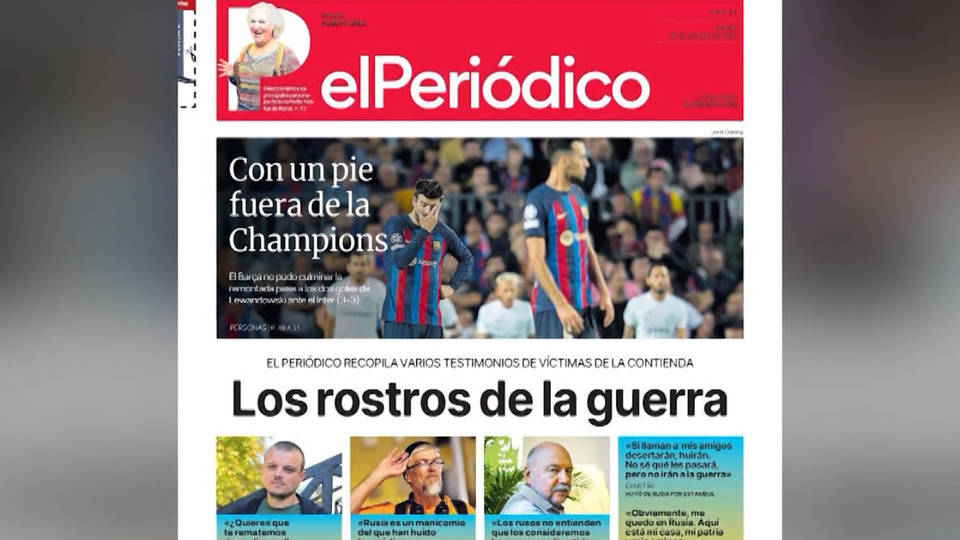 Image Credit: Courtesy: El Periódico
In Guatemala, the prominent investigative newspaper El Periódico has shut down its print edition after months of attacks and harassment from the right-wing government of President Alejandro Giammattei. The paper's president and founder, José Rubén Zamora, remains in pretrial detention after he was arrested in July, accused of money laundering and extortion — charges denounced by human rights and press freedom groups as political retaliation over exposés of government corruption. El Periódico was founded in 1996. It's unclear how it will survive with just an online edition and a reduced staff. In a final editorial column written from his prison cell, Zamora said, "It has been 30 years of struggle against corruption and impunity, against governmental abuses and terrorism, in favor of freedom, transparency, and accountability."
Amnesty Report Reveals Systematic Sexual Abuse by Colombian Police Against 2021 Protesters
Dec 02, 2022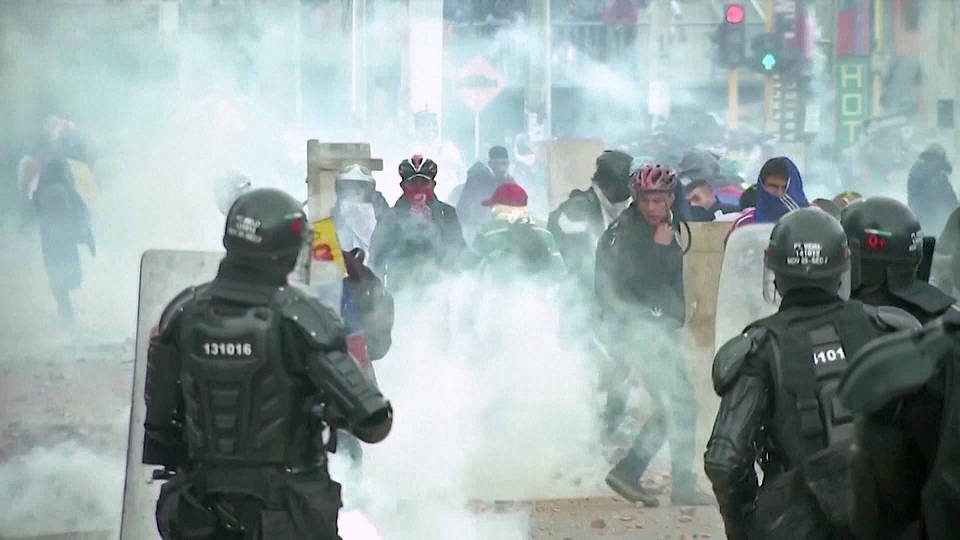 A new Amnesty International report confirms Colombian police targeted women and LGBTQ people with sexual harassment, torture and forced nudity as part of a nationwide crackdown on protests in 2021 against the right-wing government of former President Iván Duque. Amnesty International Secretary General Agnès Callamard said not a single police officer has been brought to justice over hundreds of gender-based human rights violations.
Agnès Callamard: "Not one sentencing for the entire violations committed during the 2021 protests, not just the sexual violence but also the excessive use of force, people or young people who have lost an eye, those who have lost their life — you know, around 80, 90, 100, the numbers varies — the disappearances and people who have been tortured."
Biden Proposes Change to Presidential Primary Schedule to Give Voters of Color More Power
Dec 02, 2022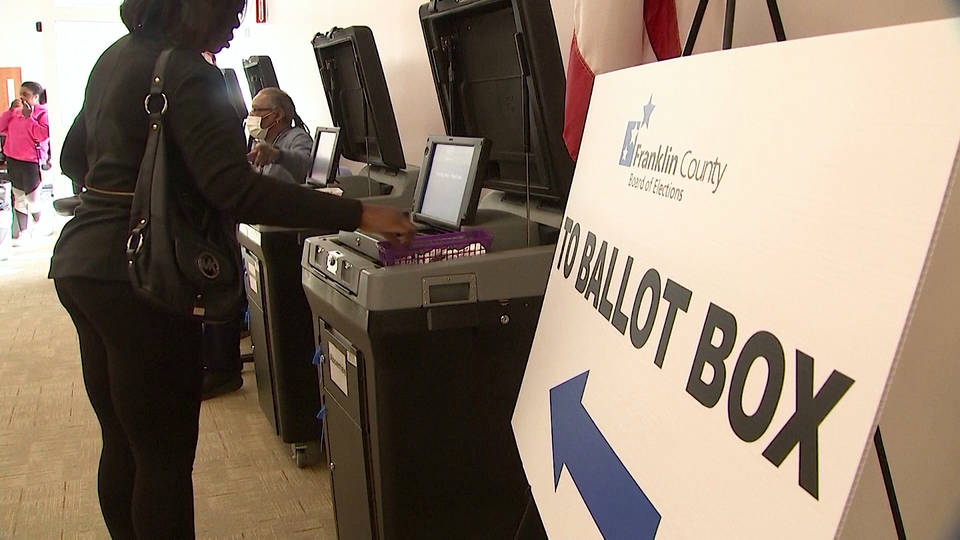 President Biden has asked the Democratic National Committee to dramatically reorder the presidential primary calendar by making South Carolina the first state to host a primary, followed by Nevada and New Hampshire. Georgia, and then Michigan, would follow. Biden said, "We must ensure that voters of color have a voice in choosing our nominee much earlier in the process." Biden also said caucuses should no longer be allowed as part of the nominating process. The proposal was immediately rebuked by Democratic Party leaders in Iowa and New Hampshire, long accustomed to hosting the first contests of the primary calendar. A decision by the DNC rules committee could be delivered this weekend.
Appeals Court Halts Special Master Review of Trump Mar-a-Lago Documents
Dec 02, 2022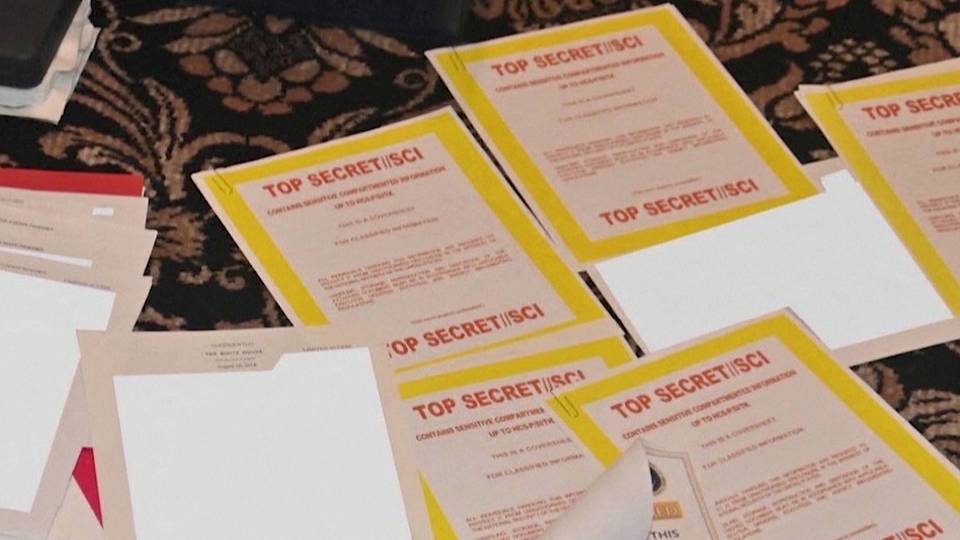 In a major blow for former President Trump, a federal appeals court halted the review by a special master of documents seized from his Mar-a-Lago estate. The Justice Department will be able to fully resume its investigation into Trump's mishandling of classified materials. The three-judge court panel said, "We cannot write a rule that allows any subject of a search warrant to block government investigations after the execution of the warrant. Nor can we write a rule that allows only former presidents to do so."
Uvalde Survivors and Grieving Families Sue over Catastrophic Failures of Local Authorities
Dec 02, 2022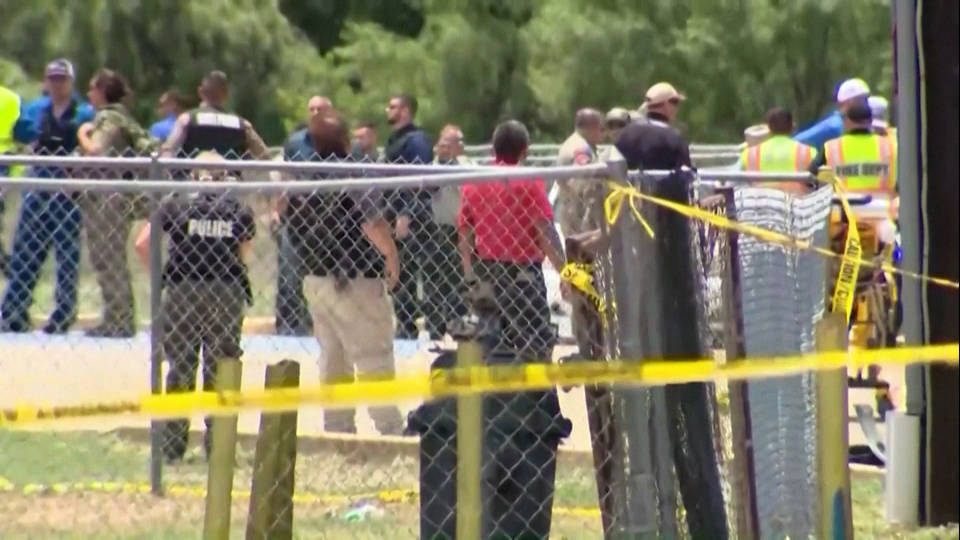 In Texas, survivors of the mass shooting at Robb Elementary School in Uvalde have filed a $27 billion class-action lawsuit against the city, the school district, and multiple law enforcement agencies and officers. Families are demanding accountability for the series of failures in responding to the May 24 massacre. Officers waited 77 minutes before confronting the gunman as he claimed the lives of 19 schoolchildren and two teachers. The lawsuit follows a similar suit filed this week by the mother of 10-year-old victim Eliahna Cruz Torres.