CDC Encourages People Wear Masks Amid Surge of Flu, RSV and COVID-19
Dec 06, 2022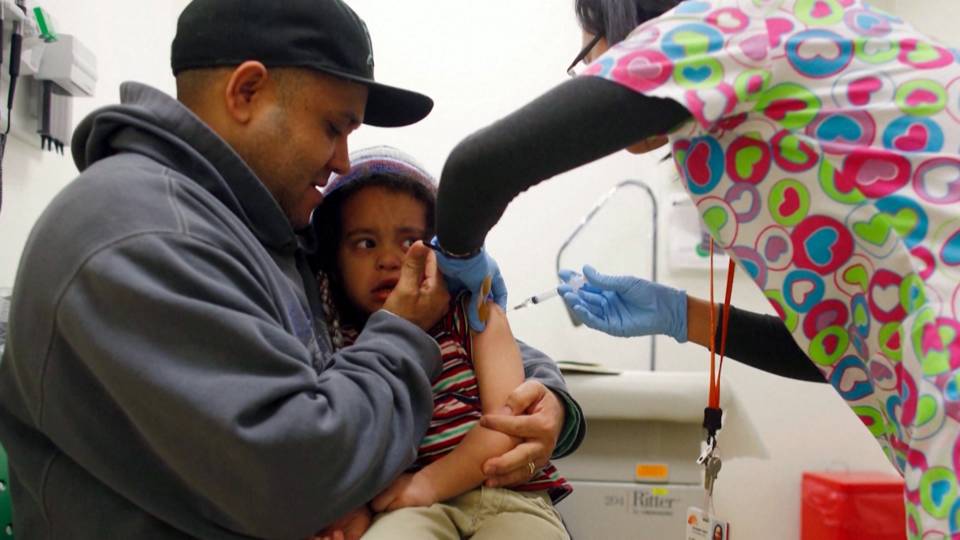 The Centers for Disease Control and Prevention is encouraging all U.S. residents to resume wearing high-quality, well-fitting masks in public, as 44 states report "very high" rates of influenza. This week, hospitalizations from influenza hit a 10-year high for this point in the flu season. Rates of RSV, or respiratory syncytial virus, are also high in many regions, and U.S. hospitalizations from COVID-19 are once again climbing. In Illinois, 12 counties are recommending masks in public after reporting "high" levels of community spread, while in California, Los Angeles County officials are poised to restore a mask mandate after COVID cases reached their highest levels since August.
Al Jazeera Asks International Criminal Court to Prosecute Shireen Abu Akleh's Killers
Dec 06, 2022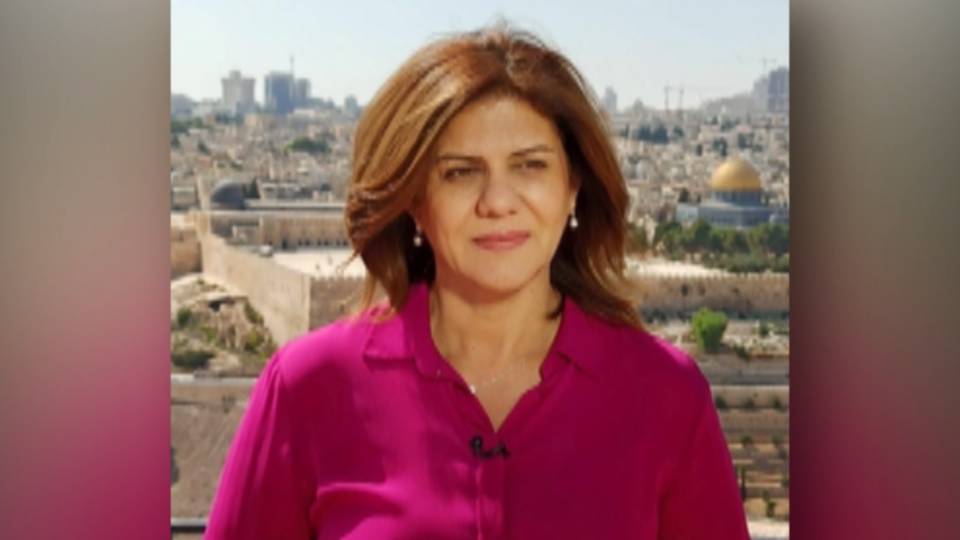 Al Jazeera has filed a formal request at the International Criminal Court asking it to investigate and prosecute those responsible for the killing of Palestinian American journalist Shireen Abu Akleh. On May 11, an Israeli soldier shot Shireen in the head as she was reporting just outside the Jenin refugee camp in the occupied West Bank. Shireen and other reporters were wearing blue helmets and blue flak jackets clearly emblazoned with the word "press." Shireen's niece, Lina Abu Akleh, spoke to reporters from The Hague in the Netherlands earlier today.
Lina Abu Akleh: "It's important that there continue to be support for Shireen, we continue to talk about her, and to continue to pressure governments, members of parliament, policymakers to take action and pressure those in power to seek justice and accountability."
Click here to see our interview with Lina Abu Akleh and Sharif Abdel Kouddous, the correspondent on the documentary "The Killing of Shireen Abu Akleh" for Al Jazeera last Friday.
Georgia Holds Runoff Election Pitting Sen. Raphael Warnock Against Herschel Walker
Dec 06, 2022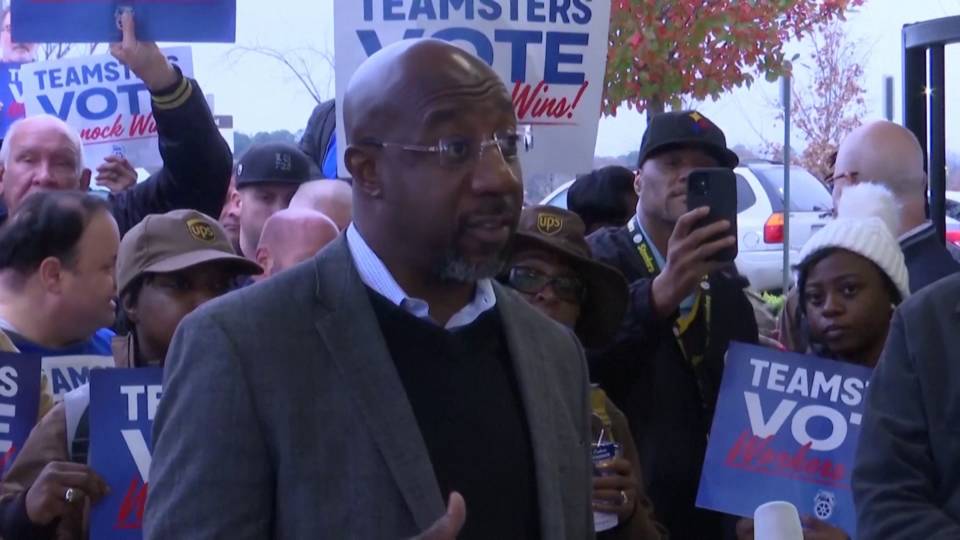 Georgia voters are casting their final ballots today in a runoff election that pits Democratic incumbent Senator Raphael Warnock against Republican Herschel Walker. Two of Walker's former romantic partners have accused him of pressuring them to have abortions — even though he's an avowed abortion opponent who said during the campaign he would ban the procedure, even in cases of rape or incest. Last week, a third former partner accused Herschel Walker of violently attacking her. Senator Warnock spoke from the campaign trail in Atlanta on Monday.
Sen. Raphael Warnock: "Maya Angelou said, 'When someone shows you who they are, believe them.' We don't believe anything Herschel Walker says, but he's shown us who he is. He's certainly not a United States senator."
Later in the broadcast, we'll go to Atlanta to speak with Cliff Albright, executive director of Black Voters Matter.
Judge Dismisses Murder Charge Against Domestic Abuse Survivor Tracy McCarter
Dec 06, 2022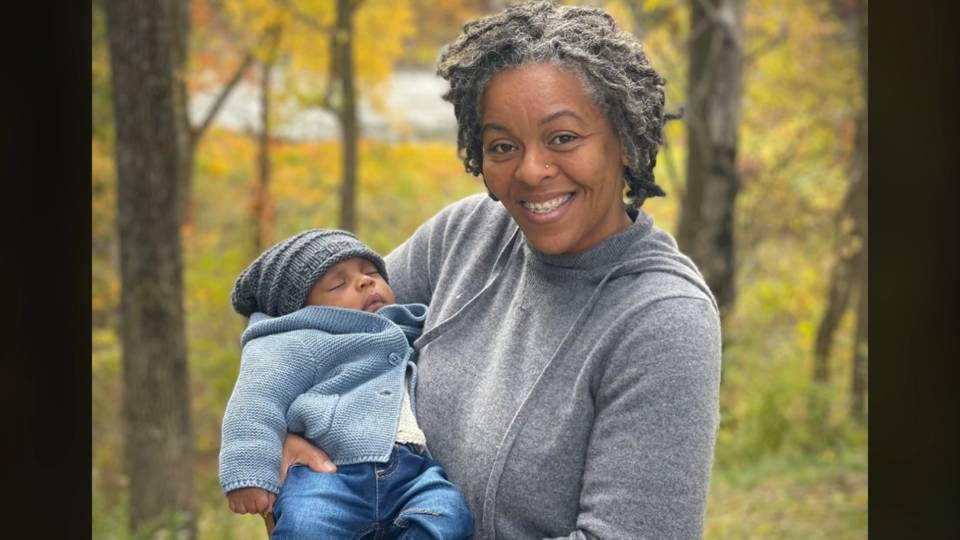 Here in New York, a judge has dismissed the murder charge against domestic violence survivor Tracy McCarter, a nurse and grandmother who was arrested in 2020 after her husband died of a stab wound when she defended herself during an altercation. Manhattan District Attorney Alvin Bragg declined to move forward on the case after he'd said while running for office, "Prosecuting a domestic violence survivor who acted in self-defense is unjust." The judge left the case unsealed for 60 days to give Bragg "the opportunity" to seek further charges. Bragg's office says it is "reviewing the decision." McCarter said in a statement Friday, "I am innocent. And I am devastated that on March 2, 2020, a man whom I loved lost his life. We were both the victims of the cruel disease of alcoholism. Dismissing the unjust charge against me can't give back what I've lost, but I am relieved that this nightmare is over, and I am determined to once again thrive." Click here to see our coverage of this case.
17 Arrested as Striking University of California Academic Workers Stage Sit-In Protest
Dec 06, 2022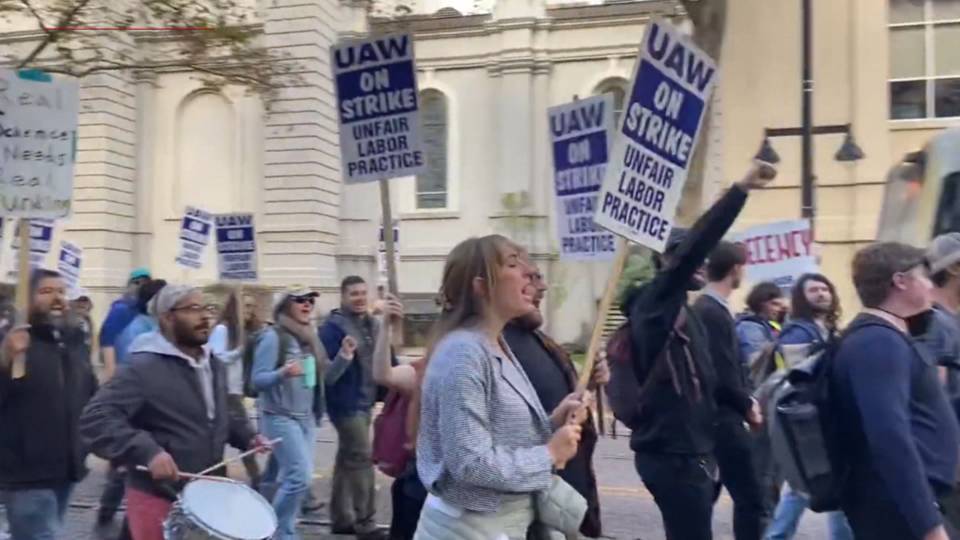 In labor news, at least 17 University of California academic workers were arrested Monday after staging a peaceful sit-in in the lobby of the UC president's office in Sacramento. Hundreds of other academic workers led a march at a separate UC building in California's capital as their strike entered its fourth week. Some 48,000 academic workers across all 10 UC campuses have walked off the job demanding living wages and better working conditions. Click here to see our coverage of the largest strike of academic workers in U.S. history.