SCOTUS Hears Pivotal Election Case with Far-Reaching Implications
Dec 07, 2022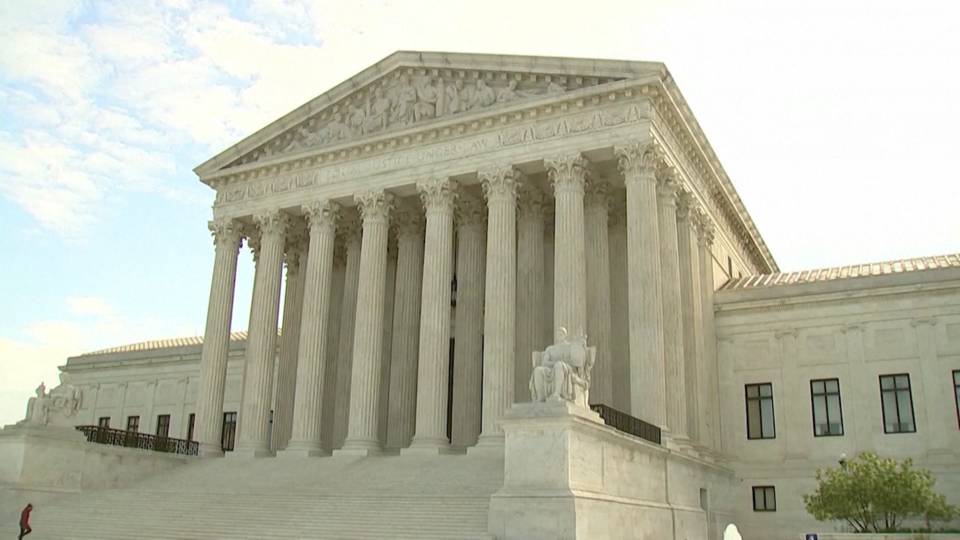 The Supreme Court is hearing arguments today in Moore v. Harper, a pivotal election case which legal experts warn could upend the electoral process around the country and threatens U.S. democracy. The case centers on the "independent state legislature" theory and seeks to hand state legislatures near-total authority in voting issues, overriding courts, governors and state constitutions. The case was brought by North Carolina Republican lawmakers after state courts struck down their illegally gerrymandered congressional maps.
Judge Sentences Michael Avenatti to 14 Years for Stealing Money from Clients
Dec 07, 2022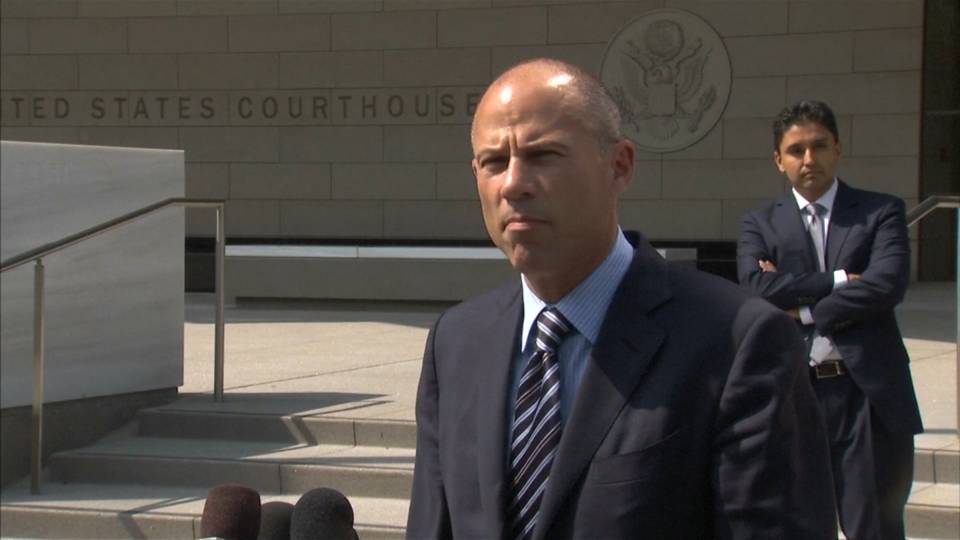 A federal judge sentenced Michael Avenatti to 14 years in prison and ordered him to pay $11 million in restitution for stealing millions of dollars from his clients and obstructing the IRS's efforts to collect taxes on his business. Avenatti, best known for representing adult film star Stormy Daniels in her case against Trump, is already serving a five-year sentence for two other convictions. Prosecutors say Avenatti stole from his clients to pay for personal luxuries including a private jet.
Germany Arrests 25 People from Far-Right Group for Plotting to Overthrow Gov't
Dec 07, 2022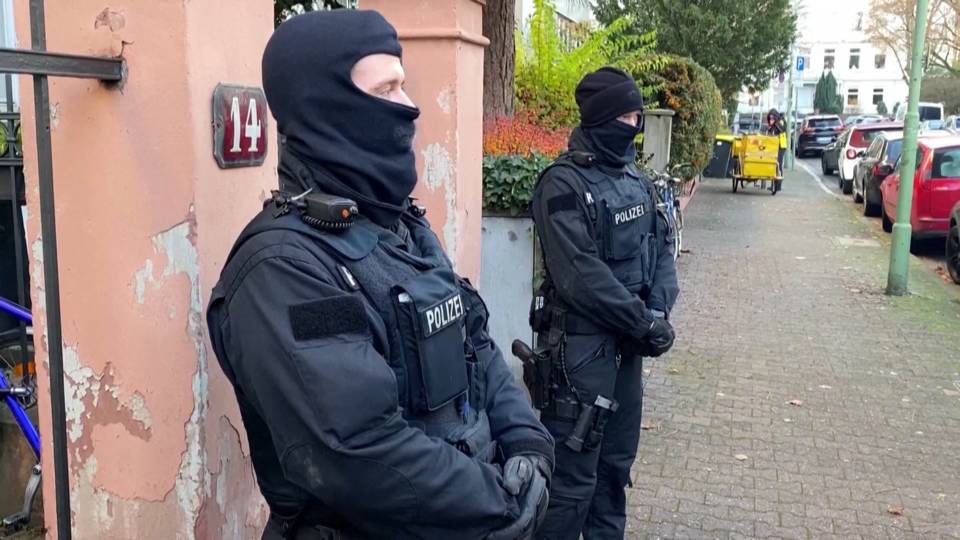 In international news, German law enforcement arrested 25 people earlier today suspected of plotting to overthrow the government. The suspects are said to belong to a far-right domestic terror group called "Reich Citizens" that believes Germany is controlled by a "deep state." Plans included attacking the Reichstag, Germany's parliament building.
China Eases Zero-COVID Policy After Mounting Public Anger
Dec 07, 2022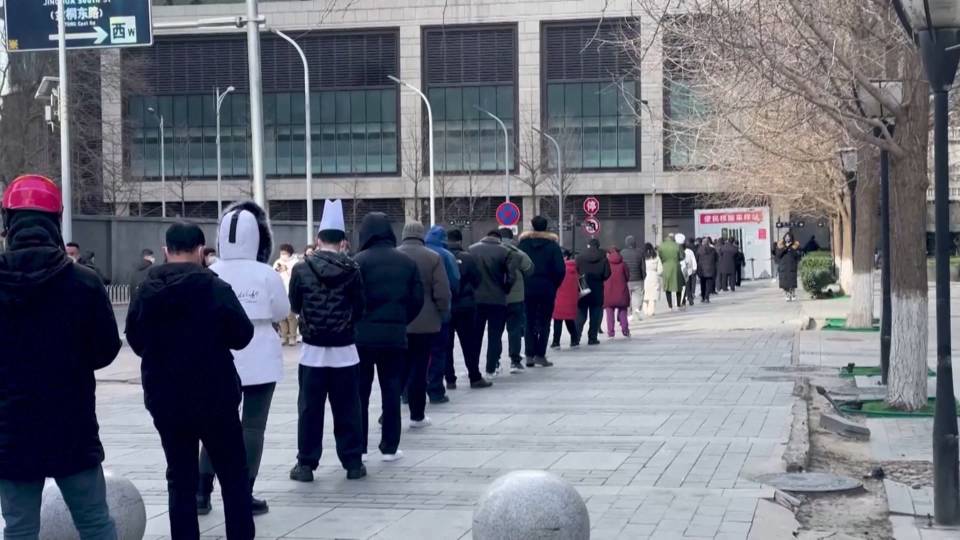 China announced major changes to its COVID-19 policy, easing some of its most stringent rules, including allowing mild or asymptomatic cases to isolate at home instead of a centralized quarantine site. It also rolls back testing requirements and the use of a contact-tracing QR system that people had to scan in order to enter most public places. The changes come after rare public protests against the government's zero-COVID rules.
Argentinian Vice President Cristina Fernández de Kirchner Sentenced to 6 Years for Corruption
Dec 07, 2022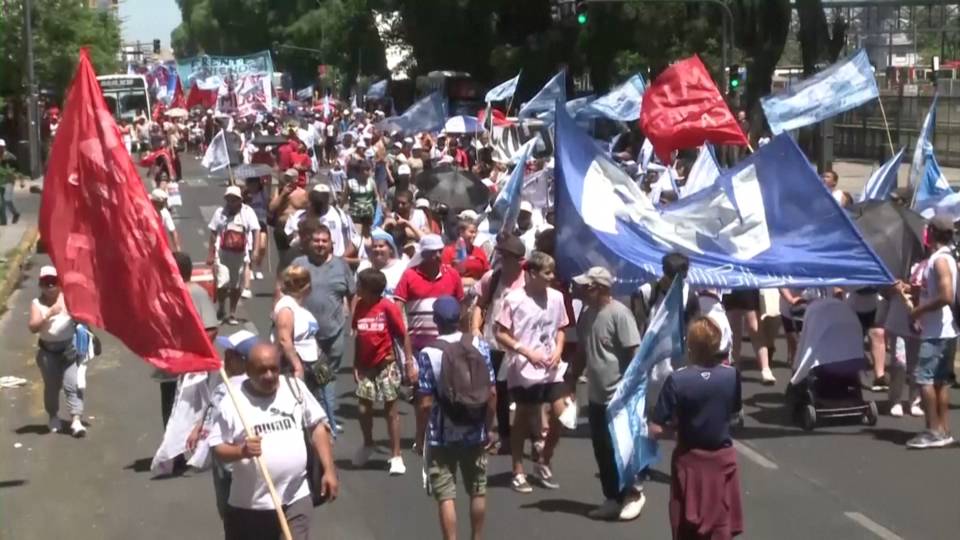 In Argentina, Vice President Cristina Fernández de Kirchner has been convicted on corruption charges and sentenced to six years in prison. Kirchner, who served two terms as president of Argentina, was also given a lifetime ban from holding public office. Kirchner has denied any wrongdoing and is expected to appeal. Her supporters took to the streets to denounce Tuesday's verdict.
Luis D'Elía: "They changed the military for corrupt judges. The judges serve the concentrated powers of the economy. Today we are in the streets to free Cristina and to end with the lawfare within our country."
Indonesia Passes New Criminal Code Cracking Down on Free Speech, LGBTQ Community
Dec 07, 2022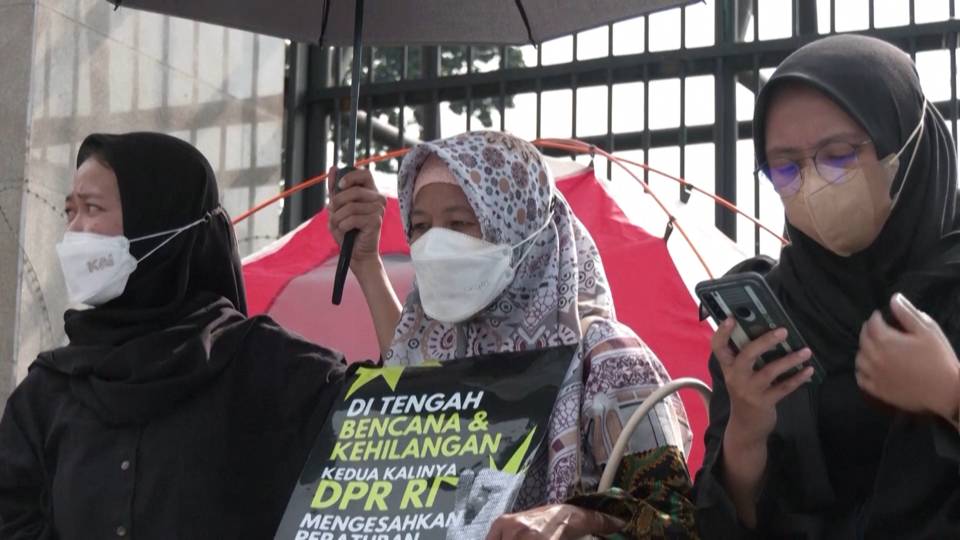 Indonesia's parliament passed a sweeping new criminal code that bans extramarital sex for anyone living in, or even visiting, the country. LGBTQ people are especially at risk since same-sex marriage is illegal in Indonesia. The criminal code also punishes anyone who insults the president or expresses opinions that diverge from the national ideology. On Tuesday, protesters gathered in front of the parliament in Jakarta.
Adhitiya Augusta Triputra: "The government should focus on fulfilling people's civil rights, the economy and culture, such as job vacancies, healthcare and etc. They should have passed laws related to that. Instead, they passed a law that is not democratic, controls our private lives and does not take care of public matters. It is a setback for our country, which has fought for reform, and now we are moving backwards."
U.S. Judge Dismisses Suit Against MBS over Jamal Khashoggi Murder
Dec 07, 2022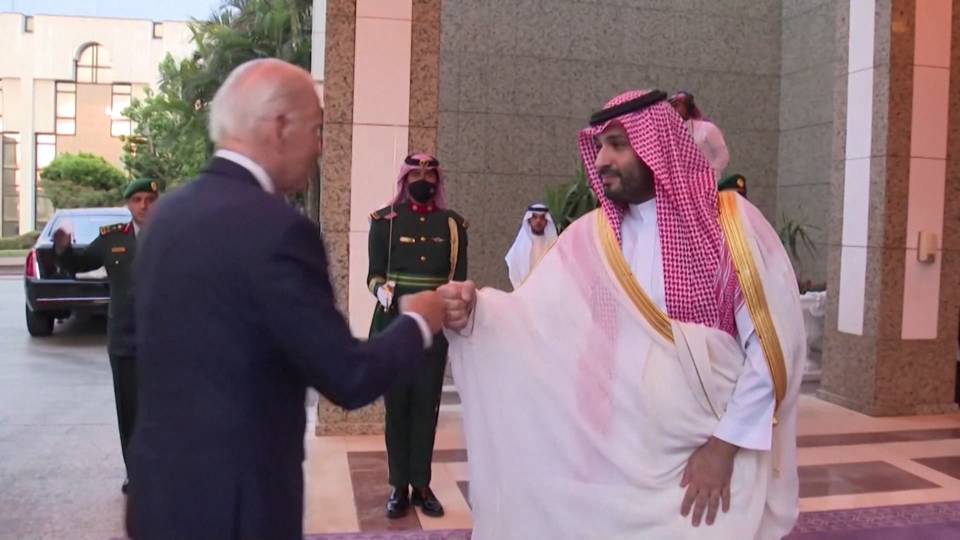 Back in the U.S., a federal judge in Washington, D.C., has dismissed a lawsuit against Saudi Arabian Crown Prince Mohammed bin Salman filed by an advocacy group and the fiancée of journalist Jamal Khashoggi, who was murdered in 2018. The judge cited the Biden administration's granting of sovereign immunity to bin Salman in the lawsuit — despite the crown prince, and now Saudi prime minister, admitting the murder took place "under my watch."
Click here to see our interviews on this subject.
Prosecutors Charge Club Q Mass Shooter with Hate Crimes
Dec 07, 2022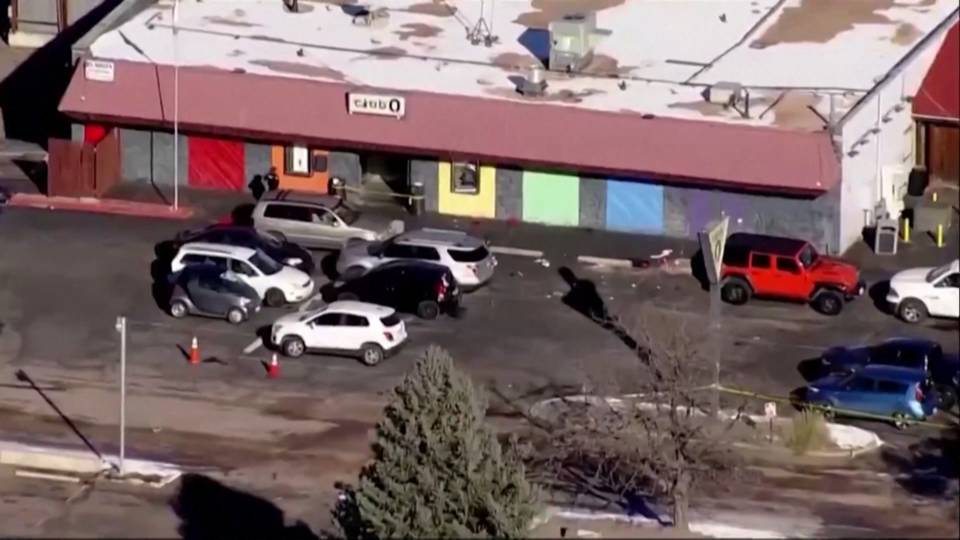 In Colorado, prosecutors charged the suspect in last month's mass shooting at LGBTQ nightclub Club Q with 305 criminal counts, including hate crimes and murder. Five people were killed in the massacre, and 17 others injured.
San Francisco Reverses Decision to Allow Police to Use Killer Robots
Dec 07, 2022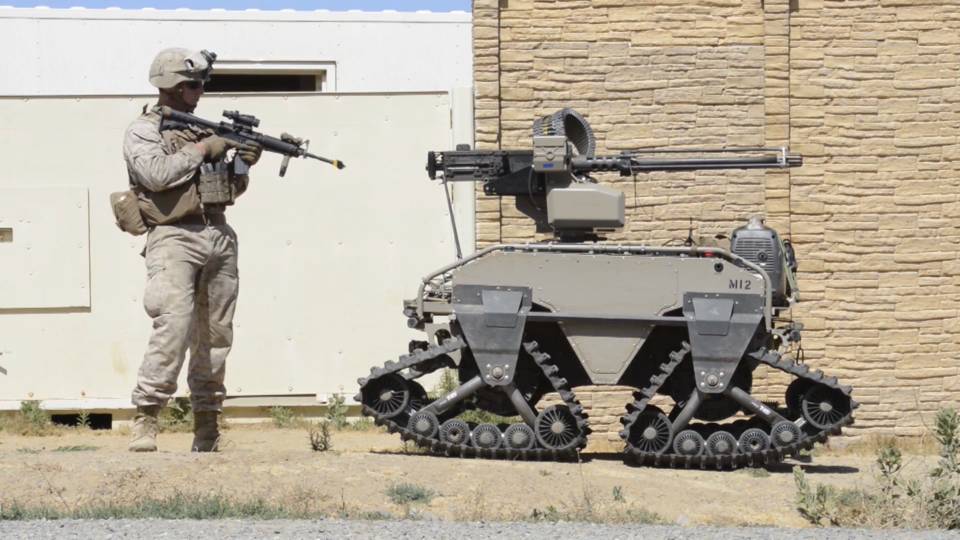 San Francisco's Board of Supervisors voted Tuesday to ban police from using "killer robots." The vote reverses a decision made by the board just last week to allow the explosives-laden robots to be deployed, which was met with outrage from residents and rights advocates. SFPD will still be able to use the robots in some nonlethal situations.
Washington, D.C., Poised to Offer Free Bus Service
Dec 07, 2022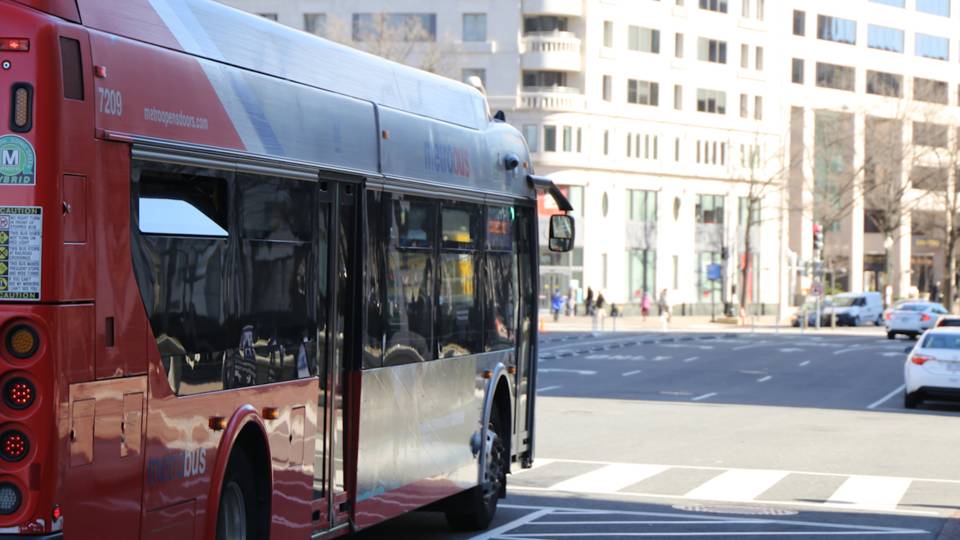 Washington, D.C., is set to become the most populous city in the country to offer free bus rides, starting July 1, after the D.C. Council voted for the measure Tuesday. The bill also invests millions more in D.C.'s bus system and adds overnight service on 12 routes. A final vote on the measure will take place later this month.
Indigenous Activists Interrupt Speech by Canadian PM Trudeau at U.N. Biodiversity Conference
Dec 07, 2022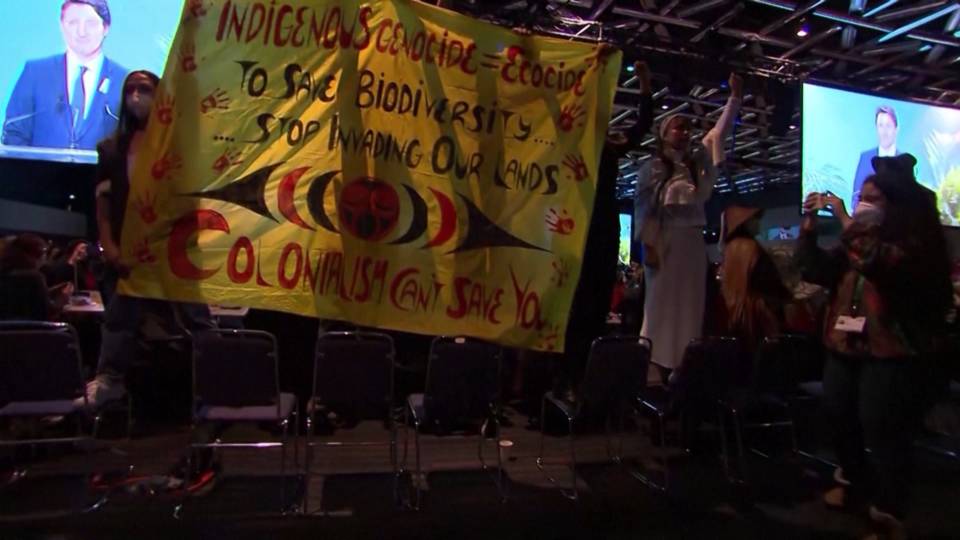 In Montreal, Canada, the U.N. Biodiversity Conference, COP15, kicked off this week with a stark warning from U.N. Secretary-General António Guterres.
Secretary-General António Guterres: "With our bottomless appetite for unchecked and unequal economic growth, humanity has become a weapon of mass extinction. We are treating nature like a toilet, and ultimately we are committing suicide by proxy, because the loss of nature and biodiversity comes with a steep human cost, a cost we measure in lost jobs, hunger, diseases and deaths."
Indigenous and environmental activists disrupted a speech by Canadian Prime Minister Justin Trudeau, holding up a banner that read "Indigenous genocide = ecocide. To save biodiversity, stop invading our lands."
Meanwhile, a new report by Friends of the Earth reveals corporate interests have steered the writing of the Convention on Biological Diversity, an international conservation treaty.

Daily News Digest
Our Daily Digest brings Democracy Now! to your inbox each morning.
Work with Democracy Now!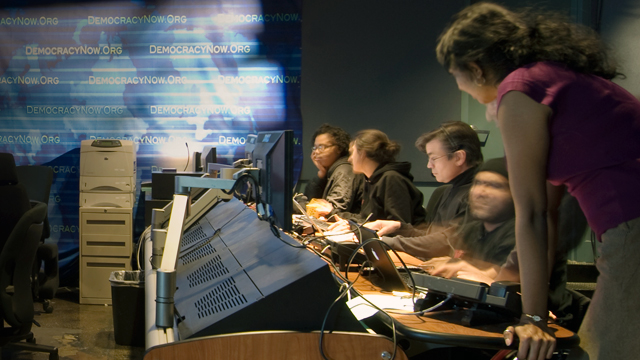 We're hiring a People and Culture Manager and an Associate Digital Editor. Learn more and apply today!