Pakistan Floodwaters Could Take Up to Six Months to Recede
Sep 13, 2022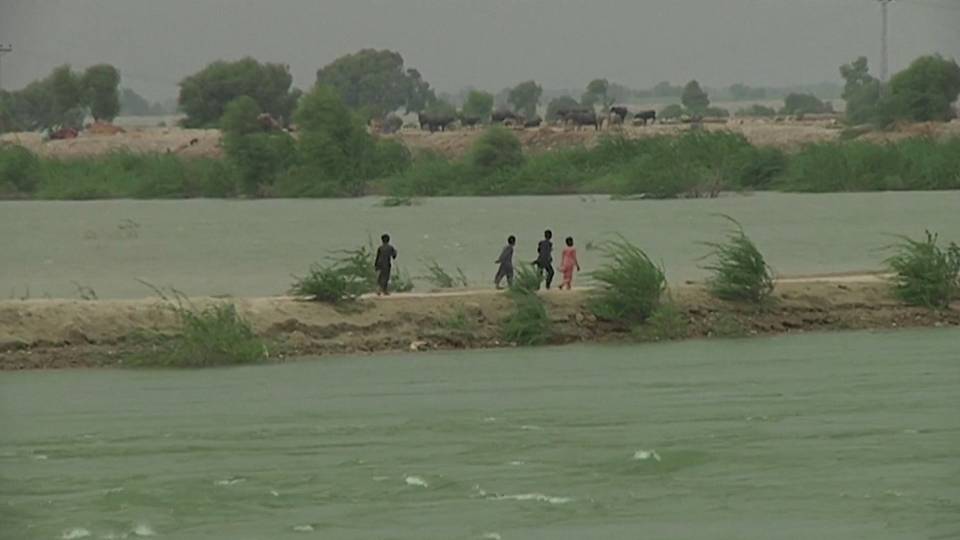 Pakistan's government is warning it could take up to six months for floodwaters to recede, after record monsoon rains and glacial meltwater left a third of Pakistan's territory underwater. The flooding uprooted 33 million people and has claimed over 1,400 lives. Public health officials are warning of the growing threat of waterborne diseases like cholera and dengue. On Monday, Pakistan's Army raced to shore up flood defenses at a major power station in the southern province of Sindh, which supplies electricity to millions of people. Nearby, a major dust storm uprooted hundreds of tents at a camp for people recently made homeless by the climate disaster.
Ghulam Mohammad: "Our village, our town were all submerged. We came here and were living in tents. Now the tents have blown away, and the weather has become so bad. It has started raining. Is there anyone who can help us? Please help us."
Wildfire Smoke Brings Hazardous Air Pollution to Western U.S. and Canada
Sep 13, 2022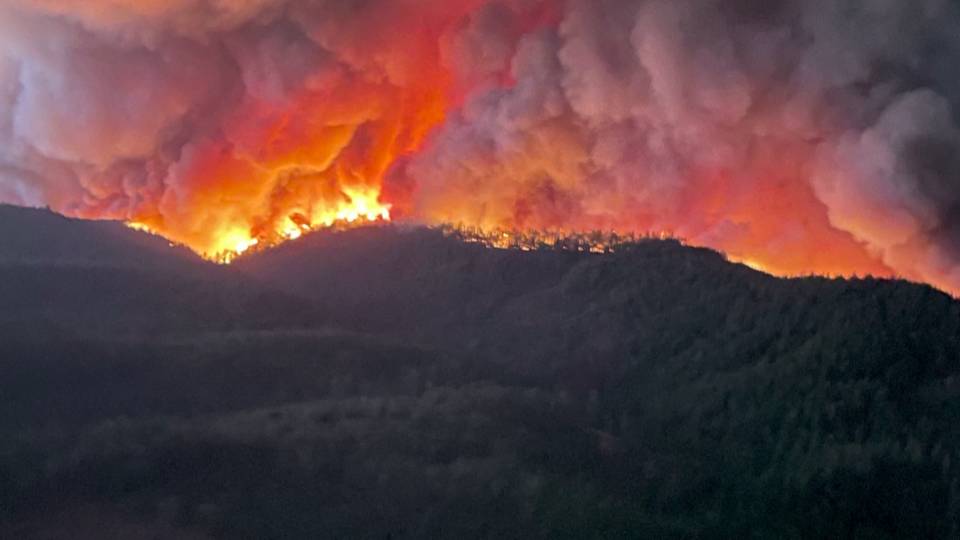 Image Credit: METRO FIRE OF SACRAMENTO
Public health officials are warning of worsening air quality across much of western North America, as fire season heats up amid a historic drought. In Canada, nearly 200 wildfires are burning across British Columbia. Among those forced to evacuate the flames Monday were 350 workers with the Trans Mountain oil pipeline expansion project. A thick pall of smoke has settled over the city of Vancouver, which had the worst air quality in the world on Monday. Meanwhile, Seattle is experiencing some of its worst air pollution in years. In Northern California, fire crews are battling the Mosquito Fire, which has burned nearly 65 square miles, threatening thousands of homes east of Sacramento. In Southern California, rescue crews pulled several trapped drivers from their vehicles Monday, after the remnants of a rare post-tropical cyclone moved into the region, triggering flash flooding and mudslides.
get the rest of today's headlines at democracynow.org