"Death Is a Natural Part of Life": Qatar World Cup CEO Dismisses Deadly Workplace Accident
Dec 09, 2022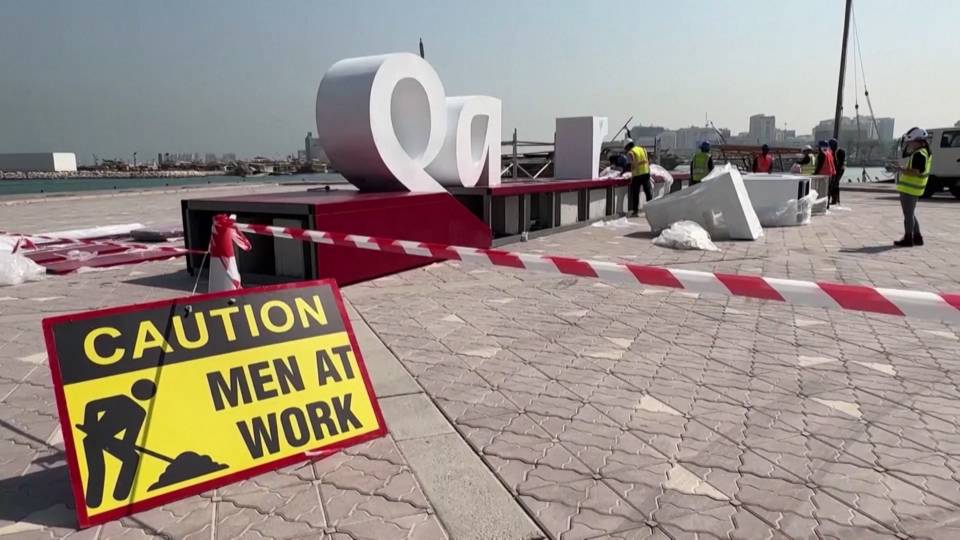 In Qatar, a migrant worker from the Philippines has died after a workplace accident at the training site for the Saudi national soccer team. The death, reported on Wednesday, came as Qatar's government faces allegations of gross human and labor rights abuses at worksites associated with the FIFA World Cup. On Thursday, the chief executive of the Qatar World Cup, Nasser al-Khater, was asked by a Reuters reporter about the latest death of a migrant worker.
Nasser al-Khater: "We're in the middle of a World Cup, and we have a successful World Cup. And this is something that you want to talk about right now? I mean, death is a natural part of life, whether it's at work, whether it's in your — in your sleep."
In a statement, Amnesty International condemned those remarks, adding that Qatari authorities "continue to simply write off vast numbers of deaths as being due to 'natural causes' despite the clear health risks associated with working in extreme temperatures."
Qatar World Cup Whistleblower Was Tortured in Prison, Says Family
Dec 09, 2022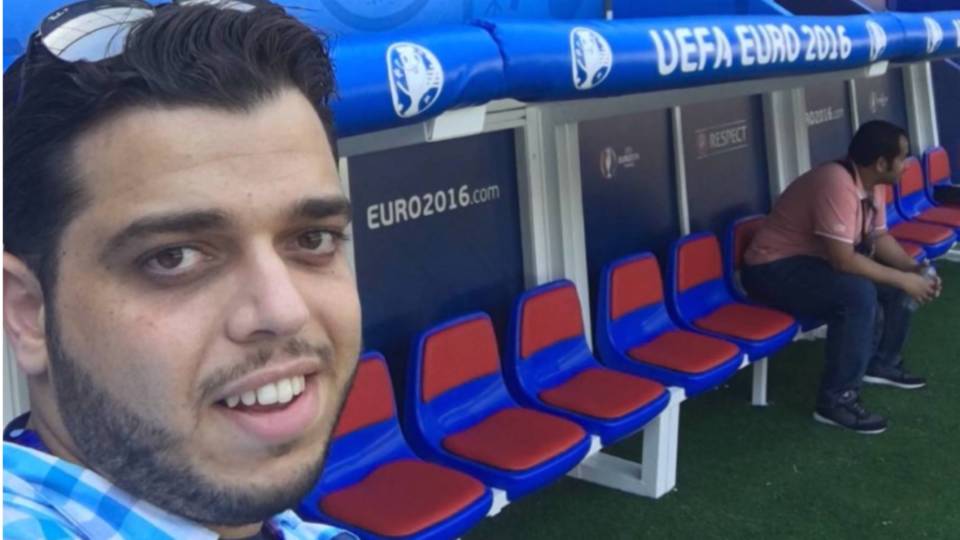 The family of an imprisoned whistleblower says he's been held in solitary confinement and tortured in a Qatari prison during the opening weeks of the World Cup. Abdullah Ibhais was serving as the deputy communications director for Qatar's Supreme Committee, which organized the World Cup, when he was arrested and accused of bribery in November 2021. He was sentenced to five years in prison on what his family says are trumped-up charges, after he interviewed migrant workers who had gone on strike over months of unpaid wages — including workers building stadiums for the games.
This week, Ibhais's family said in an open letter that Abdullah was subjected to torture after he contributed footage to the ITV documentary "Qatar: State of Fear?" This is James Lynch, co-director of the human rights group FairSquare, reading from the family's letter.
James Lynch: "Abdullah spent four of those days, between 2nd and 6th of November, in complete darkness in solitary confinement, after being physically assaulted by the prison guards. He was in a cell of two-by-one meters with a hole in the ground as a bathroom and with temperatures near freezing, as the prison's central air conditioning was used as a torture device."
Abdullah Ibhais's family also blasted the FIFA soccer federation, calling it complicit in Abdullah's imprisonment.
Honduras Suspends Constitutional Rights in Crackdown on Organized Crime
Dec 09, 2022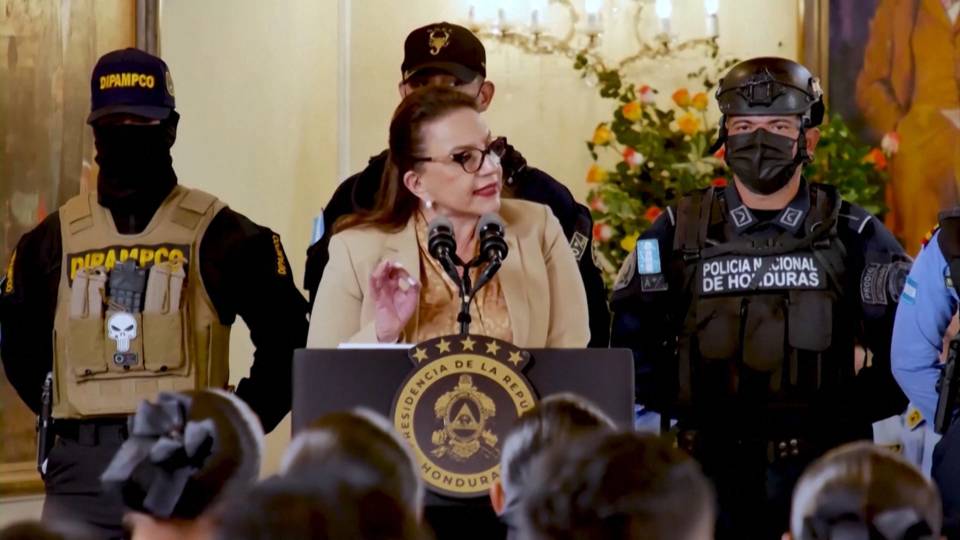 In Honduras, human rights defenders are warning of possible violations after the government of President Xiomara Castro enacted a state of exception, suspending some constitutional rights in Honduras's two largest cities, the capital Tegucigalpa and San Pedro Sula. The move is part of a massive crackdown on gangs and crime. Thousands of police have been deployed in both cities to target people suspected of being involved in criminal activity with arbitrary arrests and searches. The measure is scheduled to be in place for one month, but Honduran lawmakers have the power to extend it. A similar decree was imposed in neighboring El Salvador in March.
HRW Blasts El Salvador's Violent Crackdown on Poor People as Part of Anti-Gang Policy
Dec 09, 2022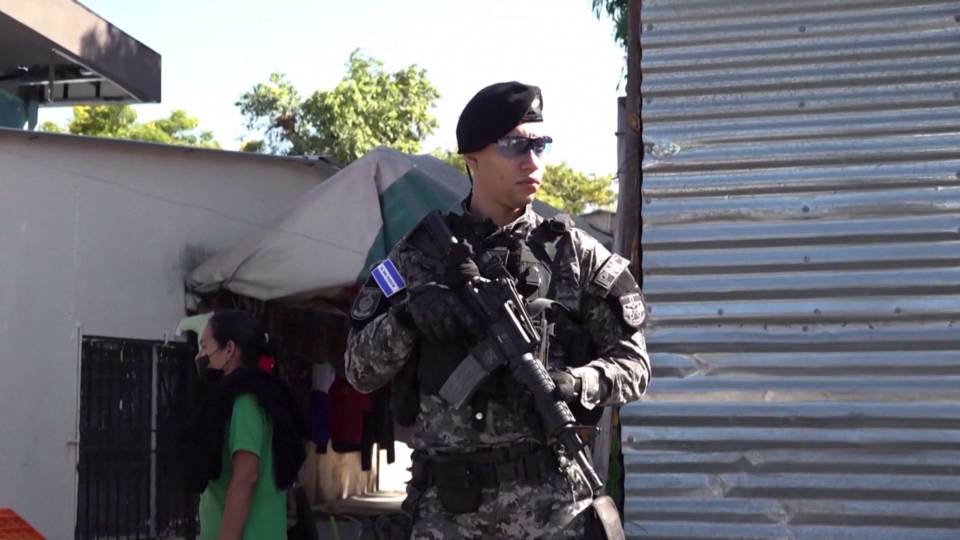 A new report by Human Rights Watch condemns ongoing abuses under El Salvador's state of exception, enacted nearly one year ago by President Nayib Bukele to address gang violence. Security forces are accused of mass arbitrary arrests and detentions, forced disappearances, and torture. Salvadoran authorities have targeted low-income neighborhoods with indiscriminate raids, arresting over 58,000 people, including more than 1,600 children. At least 90 people have died in police custody since the state of exception began in March. This is Juanita Goebertus, Americas director at Human Rights Watch.
Juanita Goebertus: "We are convinced that a security policy is needed to dismantle the gangs, but a policy based on the violation of human rights is not sustainable. A policy that simply concentrates on sending marginalized youths to jail without even the possibility of defending themselves and having their cases heard by a judge is not sustainable."
New School Students Occupy University in Solidarity with Striking Faculty 
Dec 09, 2022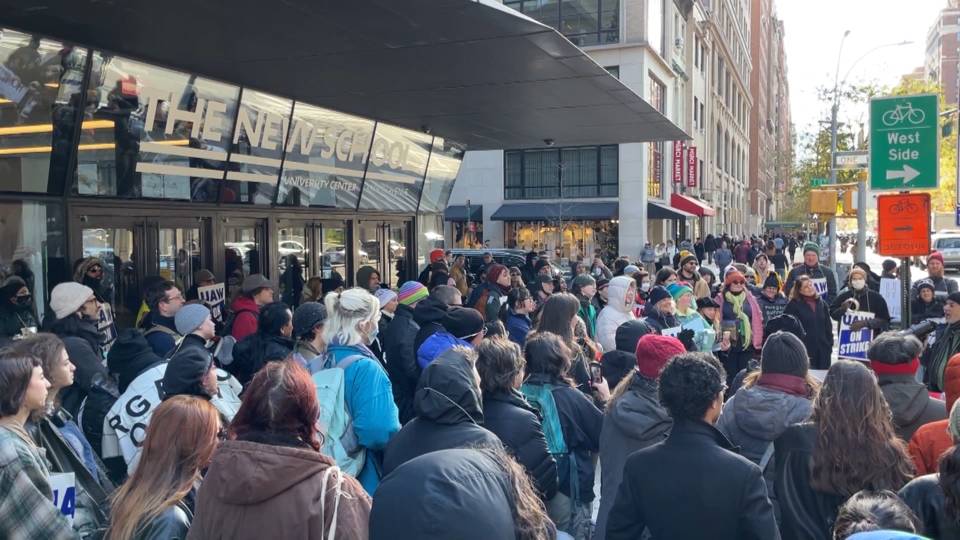 Image Credit: Timothy Furstnau
Here in New York, dozens of students at The New School have announced an indefinite occupation of one of the university's buildings in solidarity with some 1,500 part-time faculty members who've been on strike since mid-November. They're demanding the university provide affordable and reliable health insurance; higher wages to match skyrocketing inflation; job security; and protections against discrimination and harassment. This week The New School said it had stopped paying wages and healthcare premiums to the part-time staff on the picket line — prompting outrage from the strikers.
Christen Clifford: "Hi, my name is Christen Clifford, and I am a member of the part-time faculty at The New School, and we are currently on strike. And yesterday the management of The New School said they were going to take away our healthcare. I am currently at the cancer center waiting for a biopsy. Please, please, please, give us our healthcare. Please, give us a fair contract."
Striking workers received a new offer from New School management Thursday; they will remain on strike as they review the offer.
Striking Workers Call Out New York Times for Hypocrisy on Labor Rights
Dec 09, 2022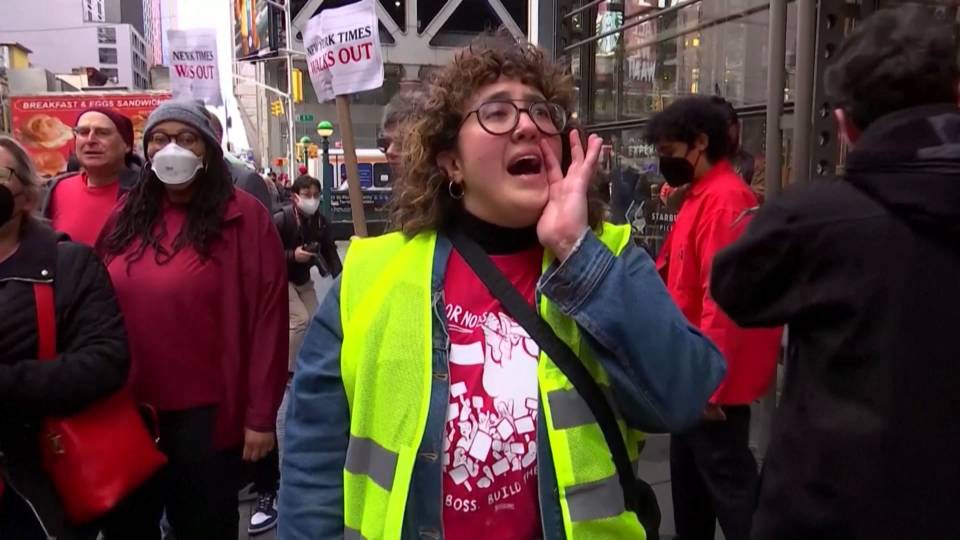 Hundreds of striking New York Times workers and their supporters rallied on picket lines in Manhattan's Times Square Thursday in a one-day walkout, demanding the newspaper's managers agree to a new contract after more than a year and a half of union negotiations. Bill Baker, a New York Times worker and union leader, said actions taken by management do not comport with the pro-union and workers' rights sentiments often found in the pages of The New York Times.
Bill Baker: "It's problematic for us when they speak externally about labor and about the right for people to work and organize and fair wages and stuff, but when they speak to the workers internally, they say something different."