Peru Plans 2024 Elections, After Crowds Protest Removal of Pedro Castillo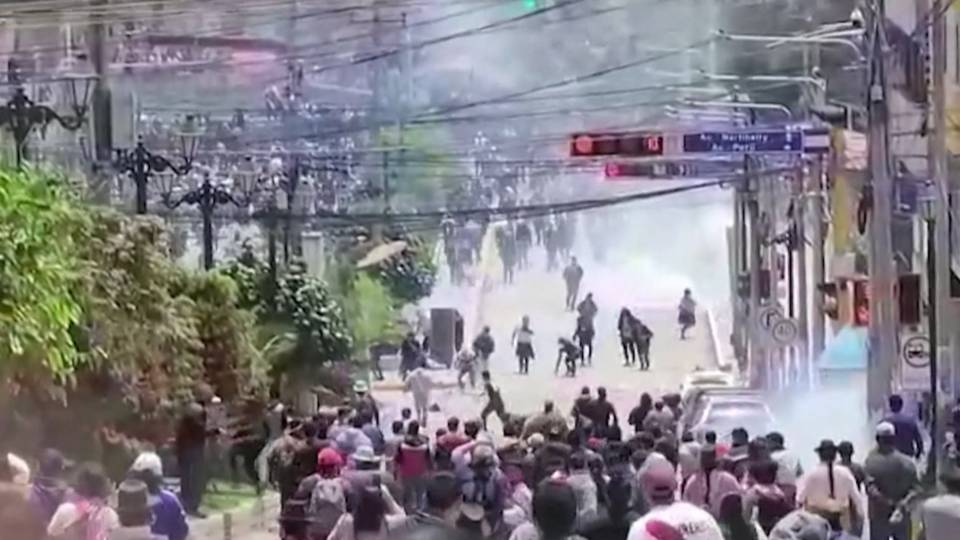 Image Credit: Melania Diaz
In Peru, two teenagers were killed Sunday in the Andean city of Andahuaylas as police tried to quell protests demanding the release of ousted leftist President Pedro Castillo and calling for new elections to be moved up. At least 20 others were injured.
Relative of injured protester: "My request to the minister of the interior is to stop the bullets. Please, we cannot cover the sun with a finger. We must investigate the wounds of all those who are wounded by pellets, bullets or, I don't know, stones. Justice must be served."
Following the unrest, newly appointed President Dina Boluarte announced she would move elections up by two years, to April 2024.
Keystone Pipeline Ruptures in Kansas, Causing Its Worst-Ever Oil Spill
Dec 12, 2022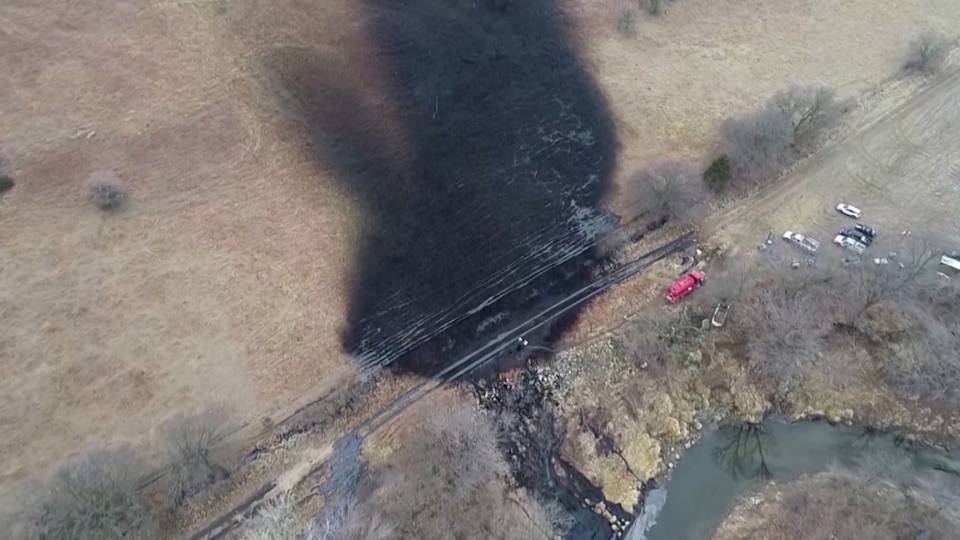 The Department of Transportation has launched an investigation in Kansas after a rupture in the Keystone pipeline caused a massive oil spill 160 miles north of Wichita. The pipeline's operator, TC Energy — formerly known as TransCanada — estimated some 588,000 gallons of oil spilled into a natural waterway. That's nearly enough to fill an Olympic-sized swimming pool. It's the largest U.S. crude oil spill in nearly a decade, and the worst in the history of the Keystone pipeline, which carries oil from Canada's tar sands to refineries in Illinois and the Gulf Coast.
Indigenous Activists Rally to Demand Strong COP15 Commitment
Dec 12, 2022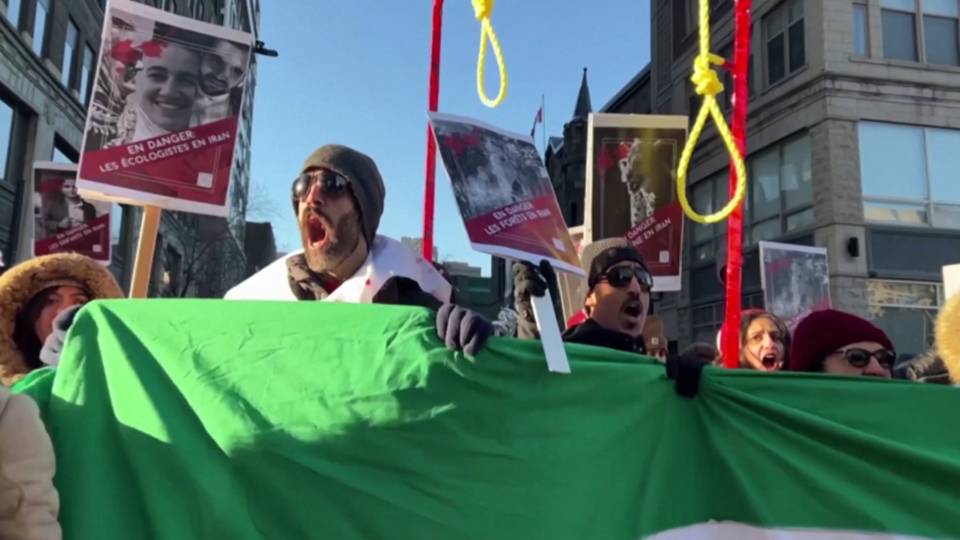 In Canada, hundreds of people marched through the streets of Montreal Saturday to demand a strong agreement as the U.N. holds a major summit on protecting wildlife. The U.N. Biodiversity Conference, known as COP15, seeks to protect an estimated 1 million plant and animal species threatened by extinction — most of them due to human activity. Activist Charlene George of the T'Sou-ke Nation says any deal needs to ensure the rights of Indigenous peoples who've worked for millennia to protect their lands.
Charlene George: "Today is about the youth and their having a voice. And it's a really important voice, because some other people are free to stand up, and the youth have the passion to be the warriors and to say the words and challenge. They're the ones that's going to inherit all of this mess." 
FBI Arrests Libyan Accused of Making Bomb That Brought Down Pan Am Flight 103 Over Lockerbie
Dec 12, 2022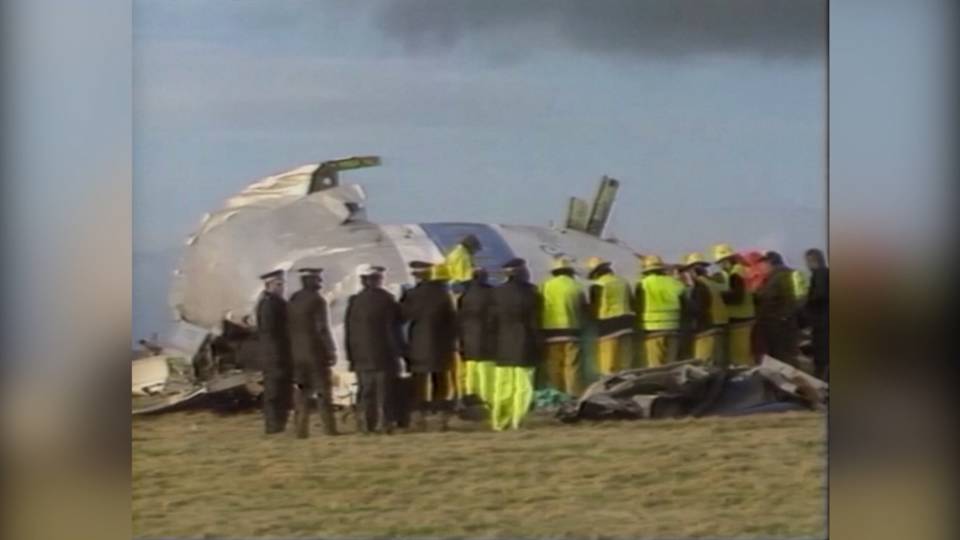 The FBI says it has arrested the man accused of building the bomb used to bring down Pan Am Flight 103 more than three decades ago and will extradite him to the United States. Former Libyan intelligence operative Abu Agila Mohammad Mas'ud was being held in a Libyan prison on unrelated charges. It's not clear how the U.S. took him into custody. The 1988 bombing over Lockerbie, Scotland, killed all 259 people aboard, as well as 11 people on the ground.
U.S. Regulators Approve Bivalent COVID Boosters for Children as Young as 6 Months
Dec 12, 2022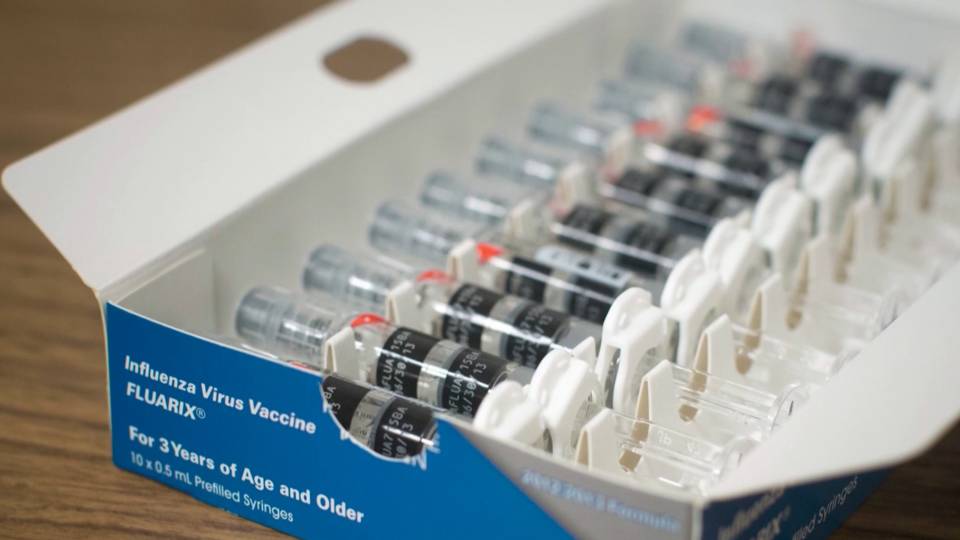 The Centers for Disease Control and Prevention has made the bivalent COVID-19 booster available for children and babies 6 months to 5 years old, following approval last week by the FDA. The booster was formulated to tackle Omicron subvariants, though around 90% of children in this age group have yet to get any COVID vaccines.
This comes as COVID numbers are on the rise, with daily deaths averaging over 460, around 1.5 times higher than the previous week, and hospitalization levels not seen since last winter's surge. Officials across the U.S. are urging people to wear masks while indoors to protect against the "tripledemic" of COVID, flu and RSV.
In related news, a congressional report released Friday accuses the Trump administration of a "persistent pattern of political interference [which] undermined the nation's ability to respond" to the pandemic. The report says the U.S. was vastly "underprepared" for a public health crisis, due in part to "chronic underfunding and long-standing health disparities." COVID has claimed the lives of some 1.09 million people in the U.S. in less than three years.
Arizona Gov. Doug Ducey Uses Shipping Containers to Build Makeshift Border Wall
Dec 12, 2022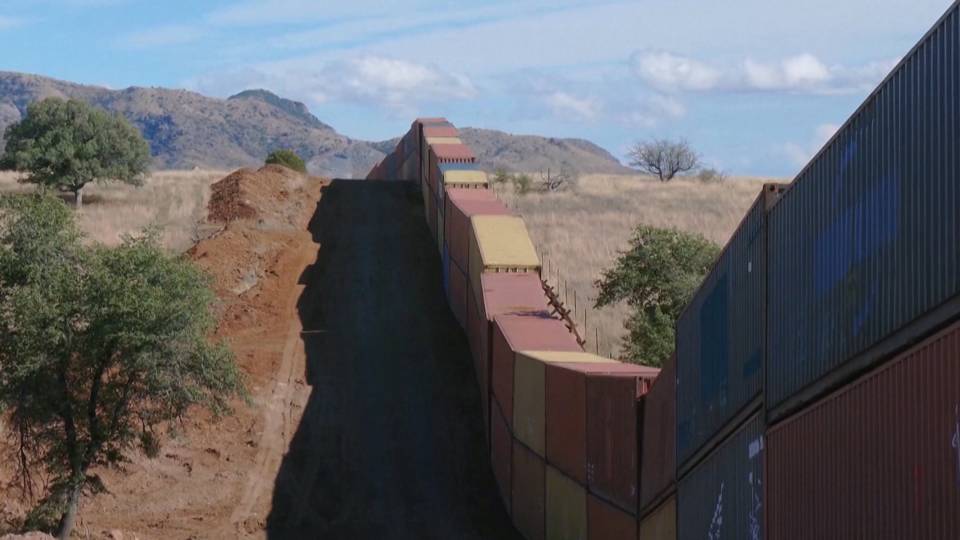 In Arizona, immigration and environmental activists are denouncing the illegal construction of a makeshift wall along the U.S.-Mexico border built with double-stacked shipping containers, pieces of metal, and razor wire. The efforts are being led by Republican Governor Doug Ducey, whose government has been trying to fill up the gaps left in former President Trump's unfinished border wall. Advocates have led mounting actions to block its construction, as they say the wall is destroying precious desert biodiversity and is forcing asylum seekers to find even more dangerous routes to come to the U.S. for refuge. This is immigrant rights activist Karina Ruiz, executive director of the Arizona Dream Act Coalition.
Karina Ruiz: "I think it's more of a statement that Governor Ducey wants to make because they want to continue with the anti-immigrant rhetoric in the border. I believe that the solution is immigration reform. We've been saying it. There has to be a pathway not just for those of us that are in the country already, but also for those that are coming in."
Part-Time Faculty at New School End Strike After Winning First Raises in 4 Years
Dec 12, 2022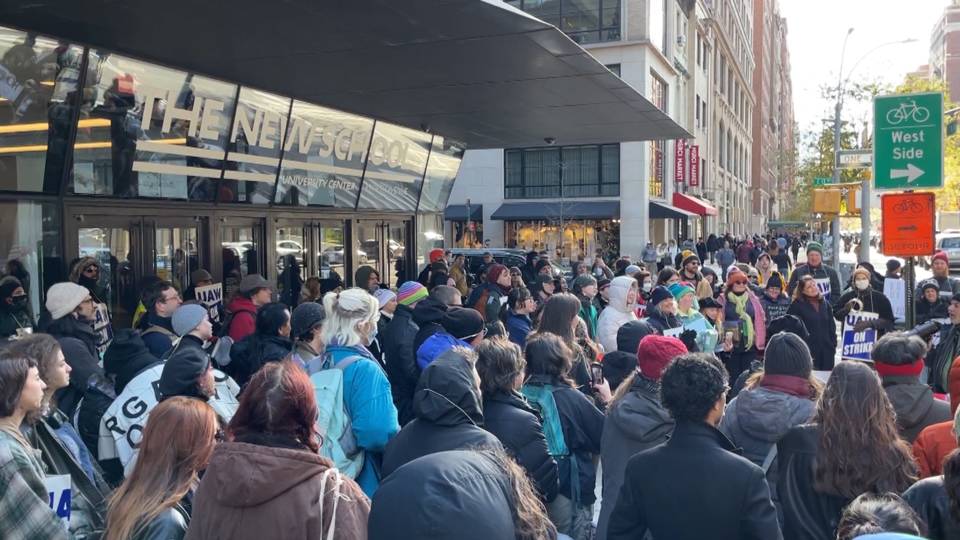 Image Credit: Courtesy of Timothy Furstnau
Here in New York City, part-time faculty members at The New School have ended their nearly month-long strike after reaching a tentative deal including the first pay raise in four years and improved healthcare benefits. The strike brought The New School to a standstill as the vast majority of its faculty is made up of adjuncts. Last week, dozens of students started occupying a university building in solidarity with the strike, and parents threatened to sue The New School.
Video Shows Physical Altercation Between L.A. Councilmember Kevin de León and Protester
Dec 12, 2022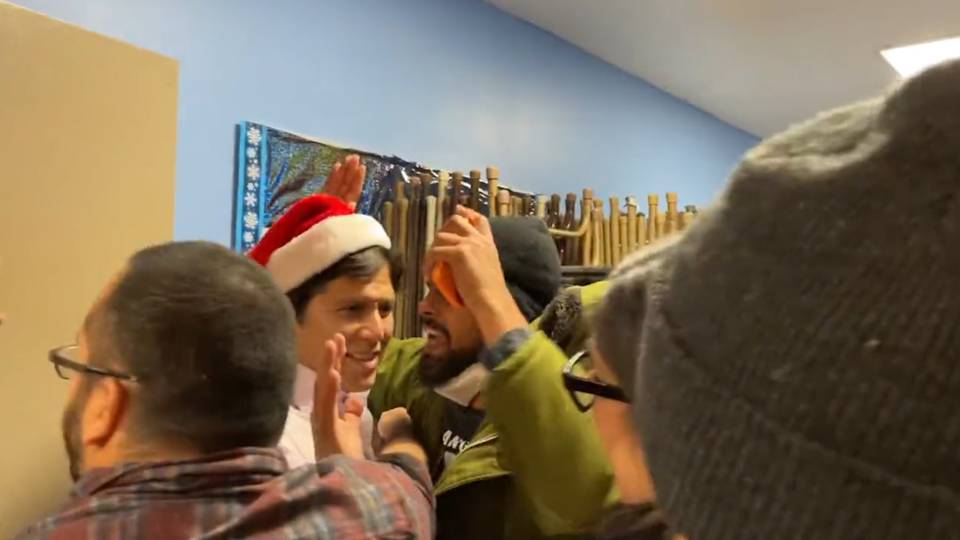 Image Credit: J-Town Action and Solidarity
In Los Angeles, disgraced Councilmember Kevin de León has come under renewed fire after a video posted on Twitter shows de León assaulting an activist. Protesters have been demanding de León resign, after he and other officials were caught on a leaked audiotape making racist remarks against Black and Indigenous people. In the video, de León, who was attending a community holiday event, is confronted by a group of protesters, then violently shoves Black community organizer Jason Reedy to the ground, even though Reedy had his hands up in the air.
Karen Bass Sworn In as L.A. Mayor, Declares State of Emergency over Housing Crisis
Dec 12, 2022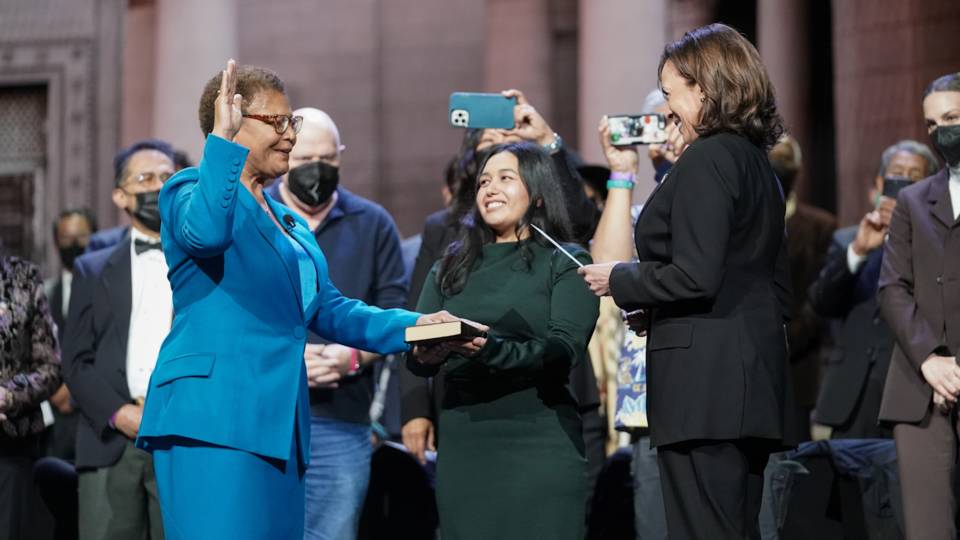 Image Credit: Twitter: @VP
Elsewhere in Los Angeles, Karen Bass made history Sunday as she was sworn in as the city's first woman mayor, and just second Black mayor. She was sworn in by another historic Californian, Vice President Kamala Harris. Mayor Bass is declaring a state of emergency starting today to address the crisis facing thousands of unhoused people.
Mayor Karen Bass: "If we just focus on bringing people inside and comprehensively addressing their needs and moving them to permanent housing with a way to pay their bills, we will save lives, and we will save our city. And this is my mission as your mayor."
But housing activists warn the move will only lead to the displacement and further marginalization of unhoused people. Ahead of Bass's swearing-in ceremony, people were forced to vacate an encampment for the unhoused across from Los Angeles City Hall. Due to heavy rains, the ceremony was ultimately relocated to another, indoor site.