Oregon Governor Commutes Death Sentences of 17 Prisoners Before Leaving Office
Dec 14, 2022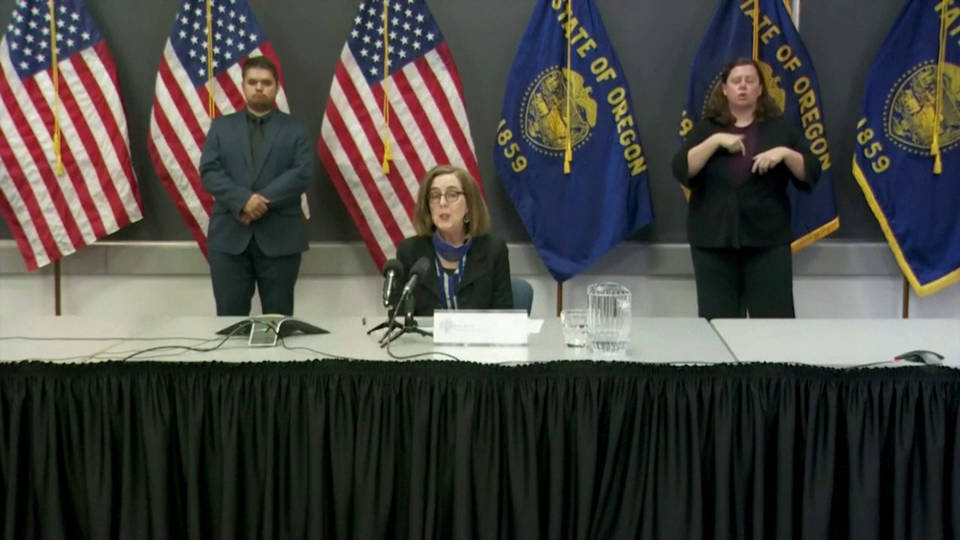 Back in the U.S., outgoing Oregon Democratic Governor Kate Brown has commuted the sentences of all 17 people on death row to life in prison without the possibility of parole. Governor Brown called the death penalty "dysfunctional and immoral."
Louisville Settles with Breonna Taylor's Partner Kenneth Walker
Dec 14, 2022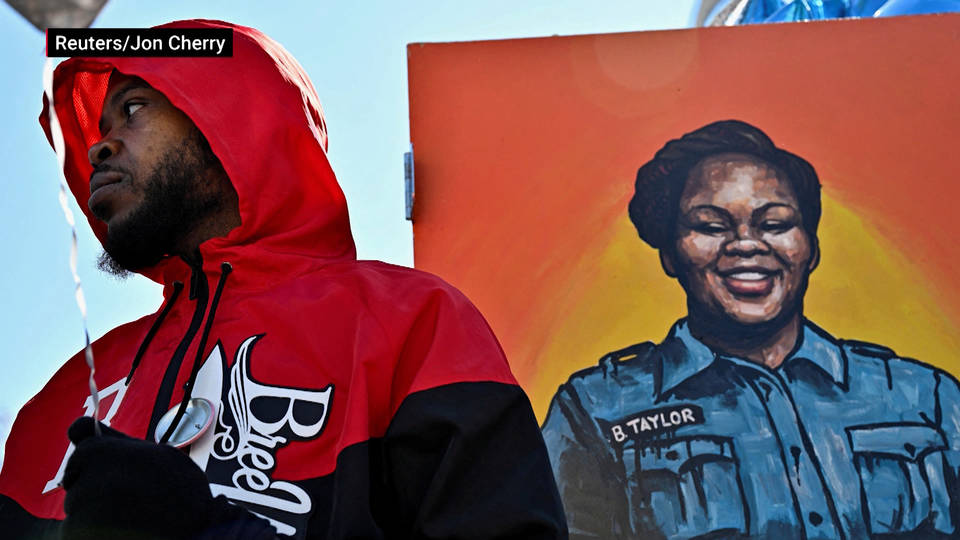 In Kentucky, the city of Louisville has agreed to pay $2 million to settle two lawsuits filed by Kenneth Walker, the boyfriend of Breonna Taylor, who was shot and killed in her own home during a 2020 police raid. Walker was with Taylor the night of the fatal shooting and fired a shot at police as they burst into Taylor's home while serving a no-knock warrant. Walker had said the officers never identified themselves before entering the home, and never attempted to save Taylor as she lay dying after she was struck by a hail of gunfire. Charges against Walker, including attempted murder of a police officer, have been dropped.
Coterra Energy Resumes Fracking After Destroying City Water Service in Pennsylvannia
Dec 14, 2022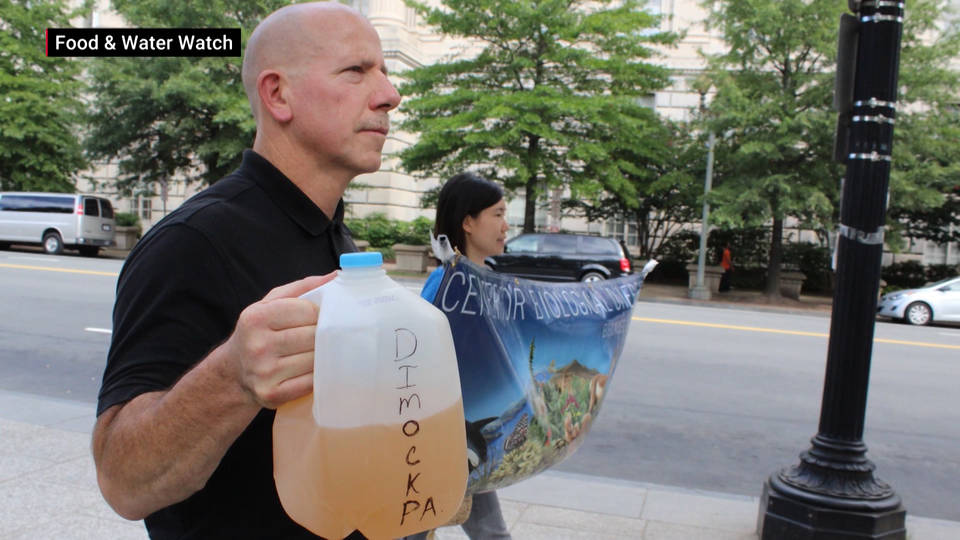 In Dimock, Pennsylvania, residents expressed outrage after the Department of Environmental Protection lifted its drilling moratorium on Coterra Energy just weeks after the fracking company pleaded "no contest" to polluting the community's water. Coterra, formerly known as Cabot Oil & Gas, also agreed to pay $16 million to build a new public water system and pay local water bills for 75 years. Food & Water Watch said allowing Coterra to drill again was an unconscionable "betrayal of suffering communities," and urged incoming Governor Josh Shapiro to undo the deal when he takes office.
Breakthrough Nuclear Fusion Experiment Could Contribute to Clean Energy Future
but the experiment is likely to more immediately benefit the U.S. military and its nuclear weapons arsenal
Dec 14, 2022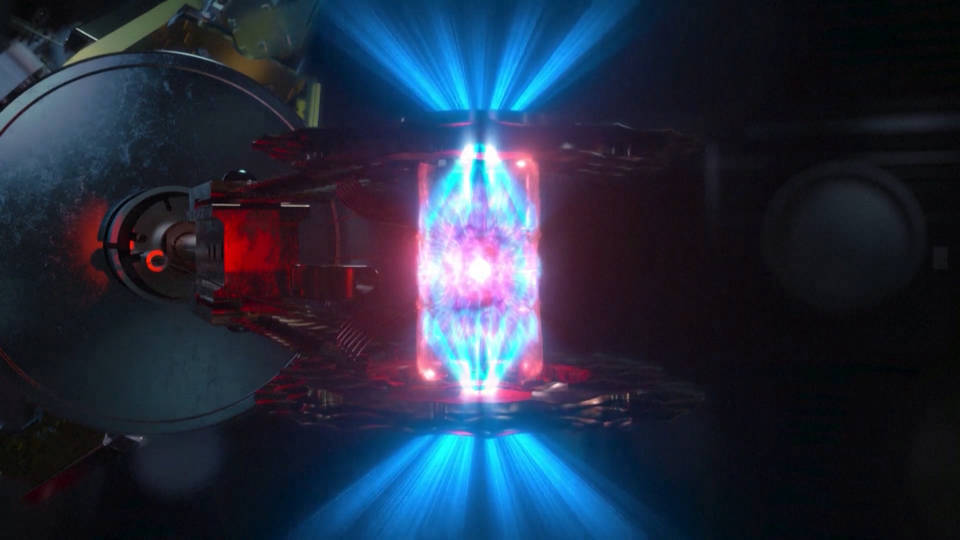 Scientists and U.S. officials have hailed a major milestone in nuclear fusion technology, igniting hopes the breakthrough could help lead to a clean energy future. Researchers at California's Lawrence Livermore National Laboratory last week successfully achieved net energy gain through fusion ignition, generating more power than is used to create the reaction. Unlike fission, which is currently used by nuclear power plants, fusion does not produce long-lasting nuclear waste or carbon emissions.
However, scientists say it will likely be decades before the technology is perfected enough to begin producing energy at scale. The experiment is likely to more immediately benefit the U.S. military and its nuclear weapons arsenal. This is Energy Secretary Jennifer Granholm.
Energy Secretary Jennifer Granholm: "Simply put, this is one of the most impressive scientific feats of the 21st century. … This milestone moves us one significant step closer to the possibility of zero-carbon, abundant fusion energy powering our society."
Dec. 14 Marks 10th Anniversary of Sandy Hook Massacre
Dec 14, 2022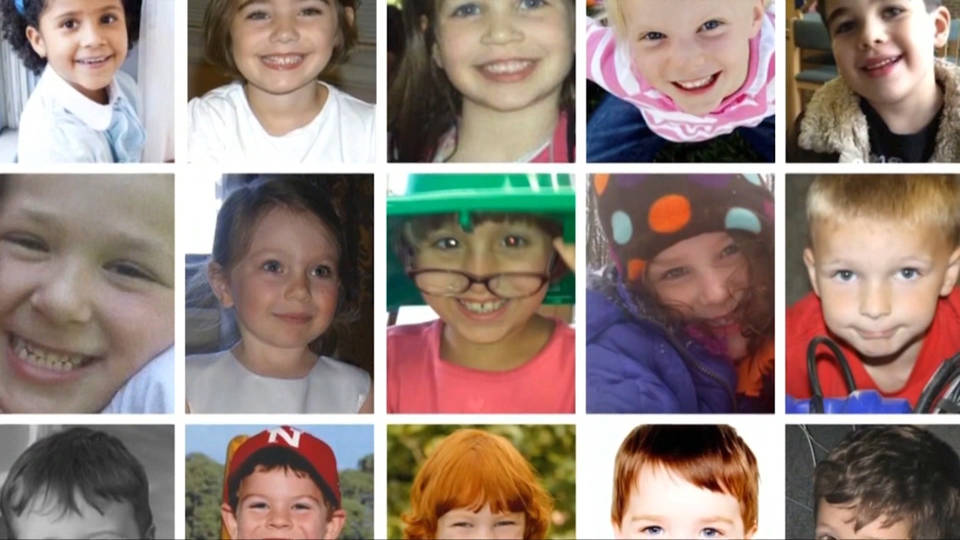 Today marks 10 years since the 2012 Sandy Hook massacre, which claimed the lives of 20 schoolchildren and six educators. The children would have been high school juniors today.