U.N., France and Rights Groups Condemn Israel's Deportation of Palestinian Activist
Dec 20, 2022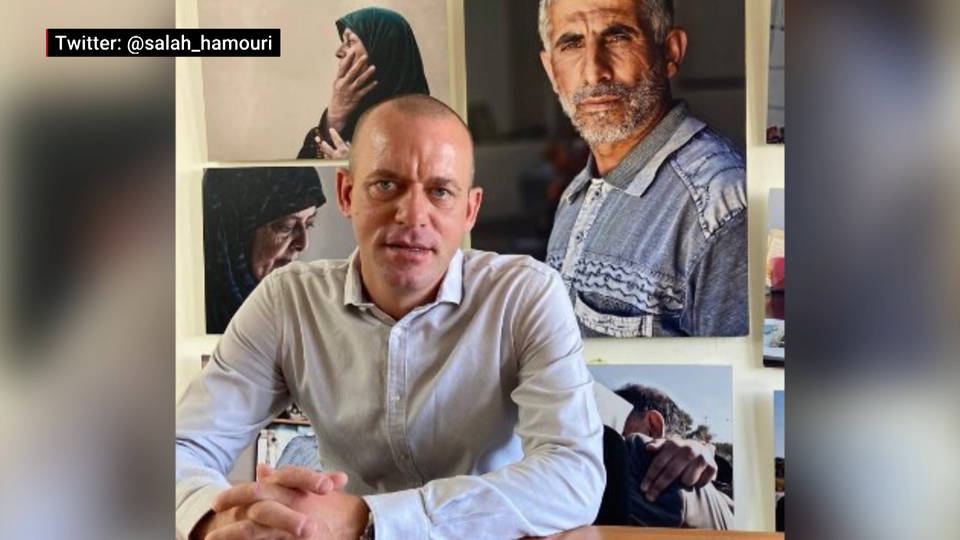 Israel has deported French-Palestinian activist and lawyer Salah Hamouri to France in a move condemned by human rights groups and the French Foreign Ministry. Before his deportation on Sunday, Hamouri had been held without charges under Israel's so-called administrative detention law since his arrest in March. Hamouri is a longtime resident of East Jerusalem, which Israel has occupied since 1967. U.N. human rights spokesperson Jeremy Laurence said in a statement, "Deporting a protected person from occupied territory is a grave breach of the Fourth Geneva Convention, constituting a war crime."
Thousands Protest Against Military Rule in Sudan's Capital on Anniversary of Revolution
Dec 20, 2022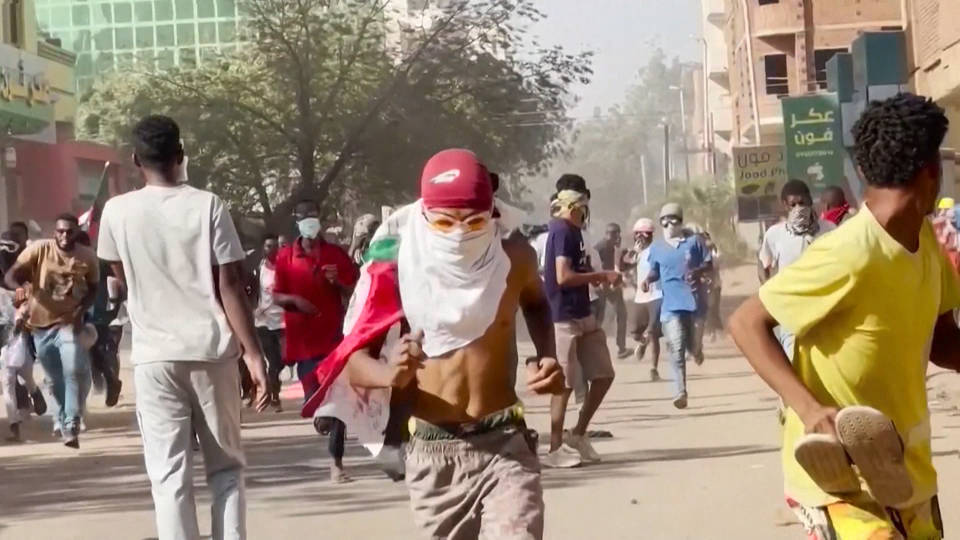 In Sudan, security forces fired tear gas and stun grenades Monday to disperse thousands of people protesting against military rule. The protest in the capital Khartoum came on the third anniversary of the start of the uprising that toppled the longtime authoritarian President Omar al-Bashir. It came two weeks after Sudan's ruling military junta and pro-democracy groups signed a deal to gradually prepare Sudan for its first election and transition to civilian rule after the October 2021 military coup. Protesters who took to the streets Monday rejected that agreement, saying it would leave coup leaders in power for at least two more years. 
Protester: "The revolution will continue and will not stop. Our basic demand is to live a decent life in this country, and we will not give up our rights in any way. Even if agreements were signed between politicians and soldiers, this is not what the Sudanese people want."
In Minsk, Vladimir Putin Says Russia Has No Interest in Absorbing Belarus
Dec 20, 2022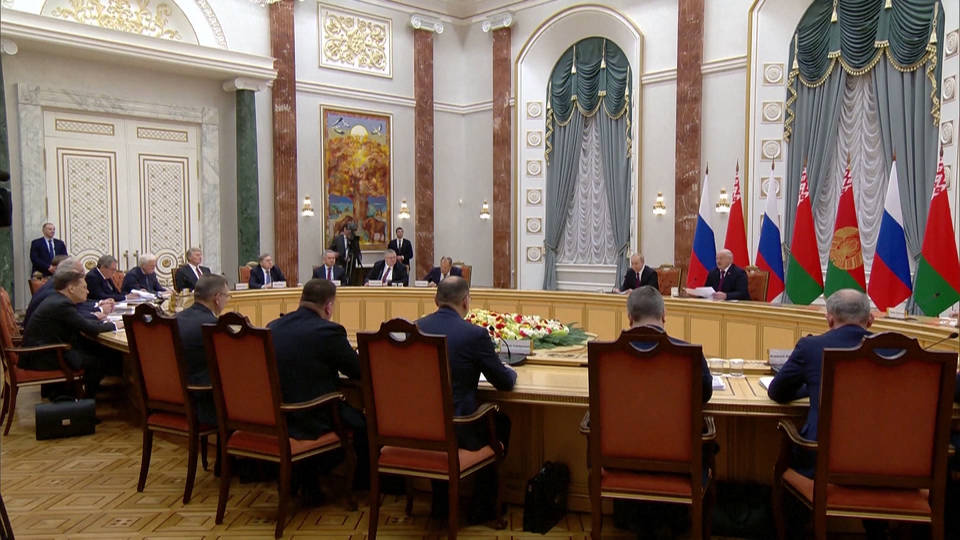 Russian President Vladimir Putin visited the capital of Belarus Monday for talks with his counterpart Alexander Lukashenko amid growing fears that Russia is preparing to launch a new invasion from Ukraine's neighbor to the north. Lukashenko has allowed the Kremlin to use Belarus as a staging ground throughout Russia's offensive in Ukraine. On Monday, Putin dismissed concerns that Russia might annex Belarus, a former Soviet republic.
President Vladimir Putin: "Russia is not interested in absorbing anyone. It just doesn't make any sense."
In Washington, D.C., State Department spokesperson Ned Price called Putin's statement the "height of irony," pointing to Russia's unilateral annexation of four territories of Ukraine last September.
Mass Shooting Leaves Six Dead in Toronto Suburb
Dec 20, 2022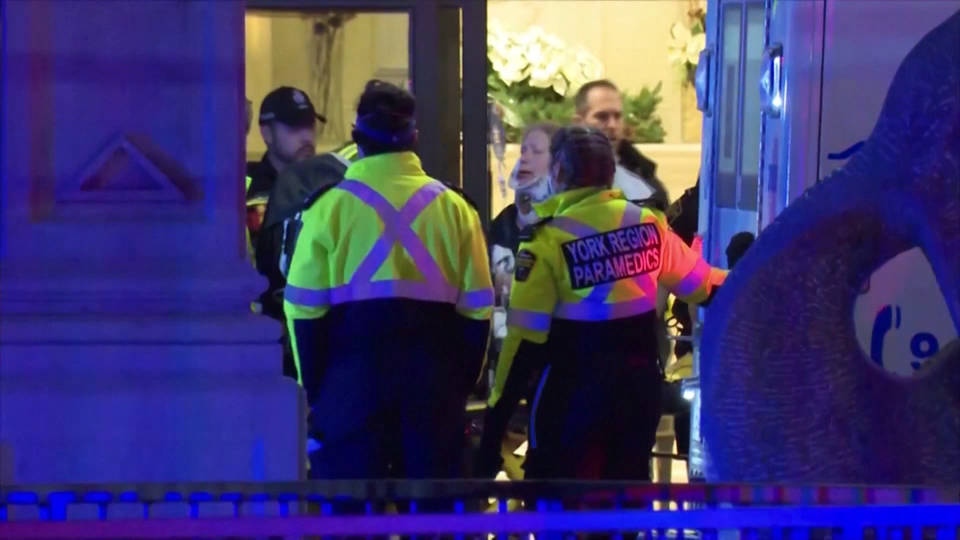 In Canada, six people are dead, including the gunman, after a man with a semiautomatic handgun opened fire on the suburban Toronto condominium building where he lived. Three of the victims were members of the condominium board. The gunman, a 73-year old with a history of harassing property managers and his neighbors, was shot dead by police.
NYC Uber Drivers Hold 24-Hour Strike to Protest Blocked Pay Raises
Dec 20, 2022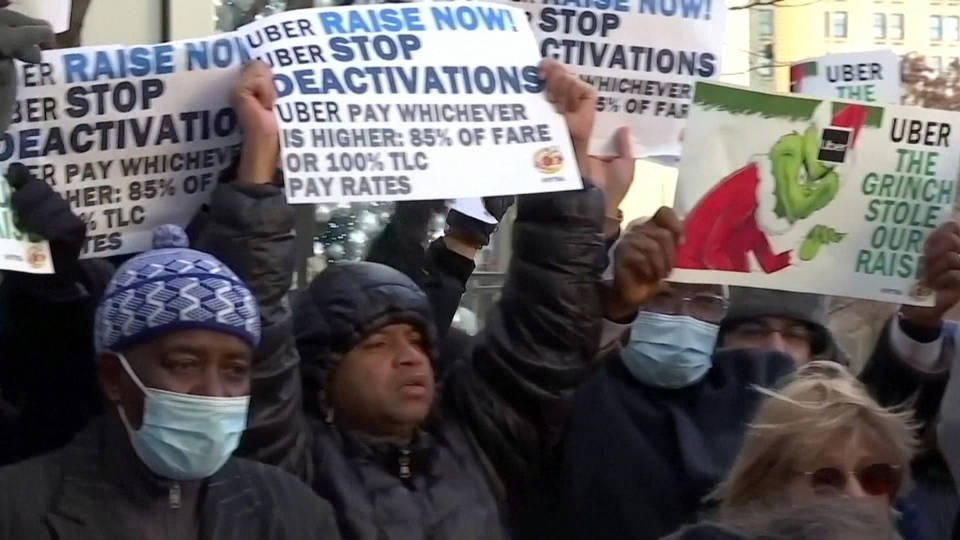 In labor news, thousands of Uber drivers in New York City led a 24-hour strike Monday after the ride-hailing corporation blocked pay raises the drivers were scheduled to receive this month. This is Ibrahim Gory, a Lyft and Uber driver and a member of the New York Taxi Workers Alliance.
Ibrahim Gory: "We should be able to spend time with our families, get vacation with our kids, because you go out there every single day to make that happen. We want to take our kids to college, give them the education they need in the near future. That's why this fight is f
NYTimes Investigation Reveals GOP Rep.-Elect George Santos Lied About Credentials
Dec 20, 2022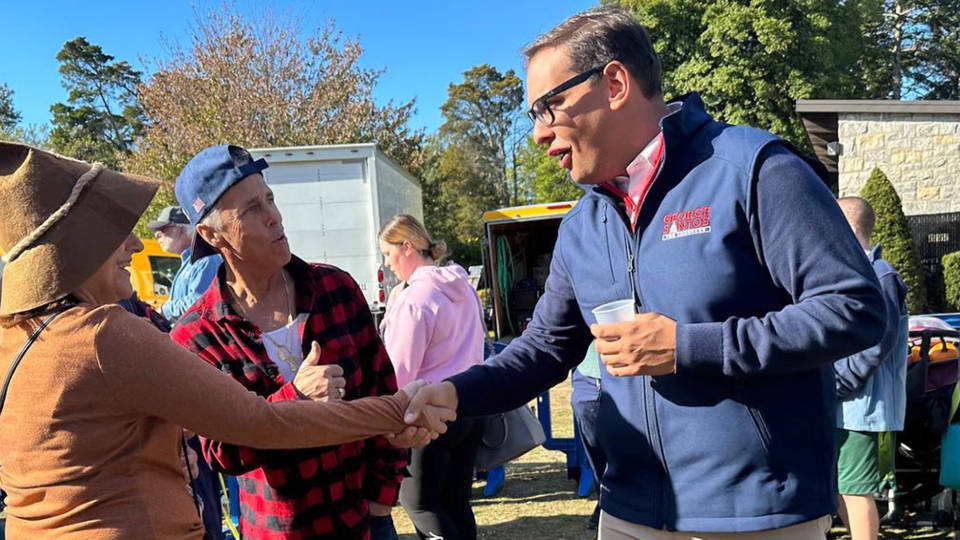 A New York Republican newly elected to Congress appears to have fabricated key parts of his education and employment history. That's according to an investigation by The New York Times, which found Congressmember-elect George Santos lied when he told voters he'd worked for Citigroup and Goldman Sachs. The IRS says an animal rescue group Santos claims to have led called Friends of Pets United did not file any records indicating it had tax-exempt status, as Santos claimed. The Times also found Santos faced criminal charges for check fraud in Brazil at a time when he'd claimed to be attending classes at Baruch College — which has no enrollment records for Santos. And Santos falsely claimed that his company "lost four employees" at the Pulse nightclub shooting in Orlando in June 2016. In November, Santos made history as the first openly gay Republican to win a House seat as a nonincumbent, representing a district in Long Island and Queens that previously favored Democrats. House Republican Leader Kevin McCarthy has yet to comment on the Times's investigation. Many House Democrats are calling on McCarthy to block Santos from being seated when the 118th Congress is sworn in next month.
L.A. Jury Convicts Harvey Weinstein on Charges of Rape and Sexual Assault
Dec 20, 2022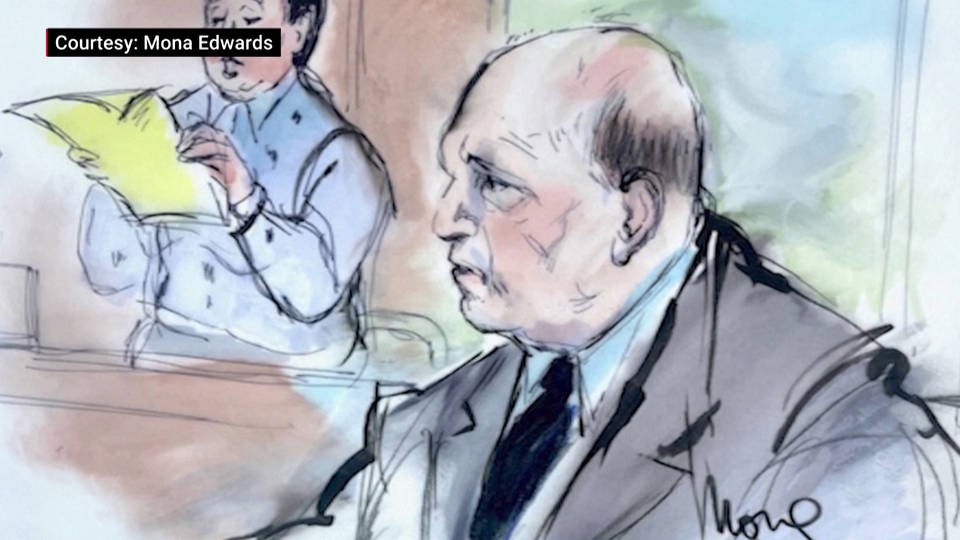 In Los Angeles, Harvey Weinstein has been convicted on additional three charges of rape and sexual assault. The convictions were related to one survivor, an Italian model identified only as Jane Doe #1, who testified Weinstein raped her in a hotel room in 2013. The jury acquitted Weinstein of one charge and was deadlocked on three other charges involving two other survivors: Jennifer Siebel Newsom, the partner of California Governor Gavin Newsom, and Lauren Young. The District Attorney's Office will determine whether it will retry Weinstein on those counts. This is attorney Gloria Allred speaking about her client Lauren Young after the verdict was announced Monday.
Gloria Allred: "She's very happy that there were convictions in this case. And she also indicates that if, as in when, the prosecution decides to prosecute Mr. Weinstein again, she is willing to testify again in a third criminal trial against Mr. Weinstein."
Weinstein is already serving a 23-year prison sentence for rape and criminal sexual assault in New York, though he is appealing those convictions.
Headlines continue at Democracy Now!