Failures of U.S. Power Grid, Water Systems Prompt Calls for New Sustainable Infrastructure
Dec 29, 2022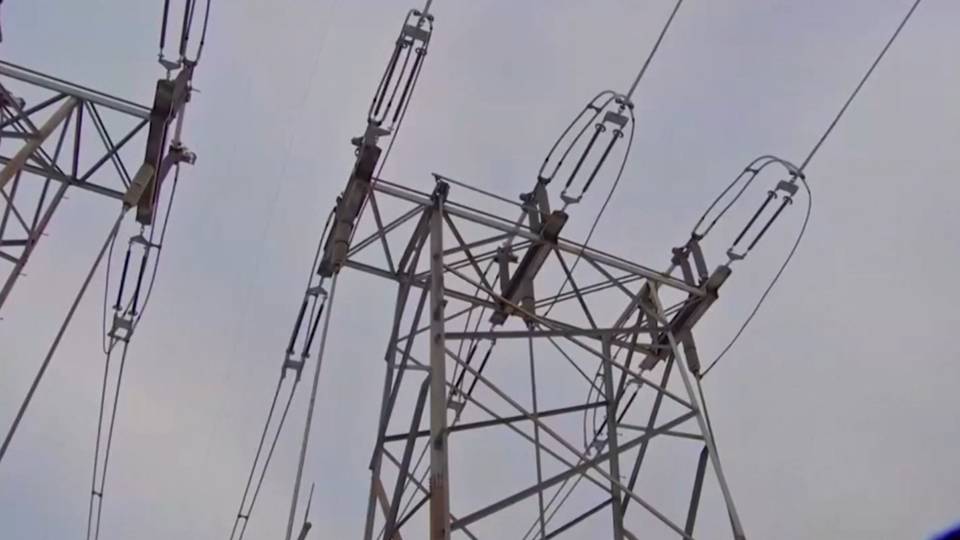 In South Dakota, the National Guard was called in to help dig out thousands of people trapped in their homes, many without power, at the Pine Ridge and Rosebud Reservations, which saw at least 30 inches of snowfall.
Meanwhile, federal regulators are launching an inquiry into the preparedness of U.S. power systems for extreme weather events. Climate activists say the current fossil fuel-based energy system has again revealed its unreliability, and are urging for greater investment in sustainable energy infrastructure.
In Jackson, Mississippi, residents remain under a boil water notice after freezing temperatures caused pipes to burst. This is Danyelle Holmes, a volunteer at a water distribution site where drivers waited in long lines on Wednesday.
Danyelle Holmes: "In Jackson, Mississippi, of course, we know that this has been going on for the last 40, 50 years. And now it has reached its peak, where the infrastructure is crumbling."
Travel Chaos Continues as Southwest Cancels More Flights Amid Mounting Scrutiny
Dec 29, 2022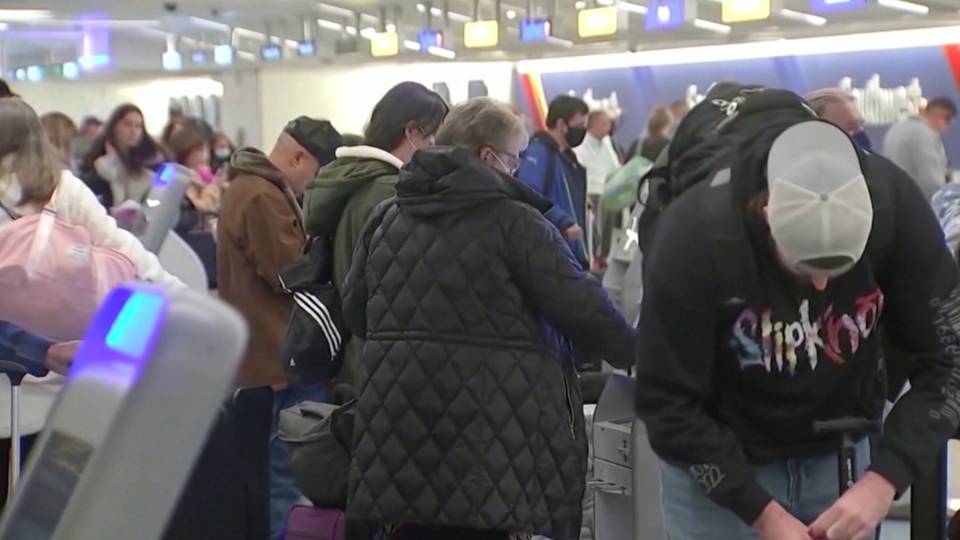 U.S. airports remain mired in chaos, with more flight cancellations announced. On Wednesday, over 2,800 flights were canceled and 3,200 delayed. The vast majority of the canceled flights were at Southwest Airlines, whose CEO said Wednesday it may take days to restore the airline's regular schedule. The latest delays came after the Transport Workers Union said some Southwest ground support workers developed frostbite during shifts that lasted up to 18 hours over the holiday weekend.
In August, 38 state attorneys general warned in an open letter to Congress that the Department of Transportation was failing to properly regulate the airline industry. They wrote, "Americans are justifiably frustrated that federal government agencies charged with overseeing airline consumer protection are unable or unwilling to hold the airline industry accountable." According to the watchdog organization Accountable.US, Southwest spent $5.6 billion on stock buybacks in the three years leading up to the pandemic, rather than making investments in infrastructure to be better prepared for extreme weather events.
Leader of Gov. Whitmer Kidnapping Plot Sentenced to Over 19 Years Behind Bars
Dec 29, 2022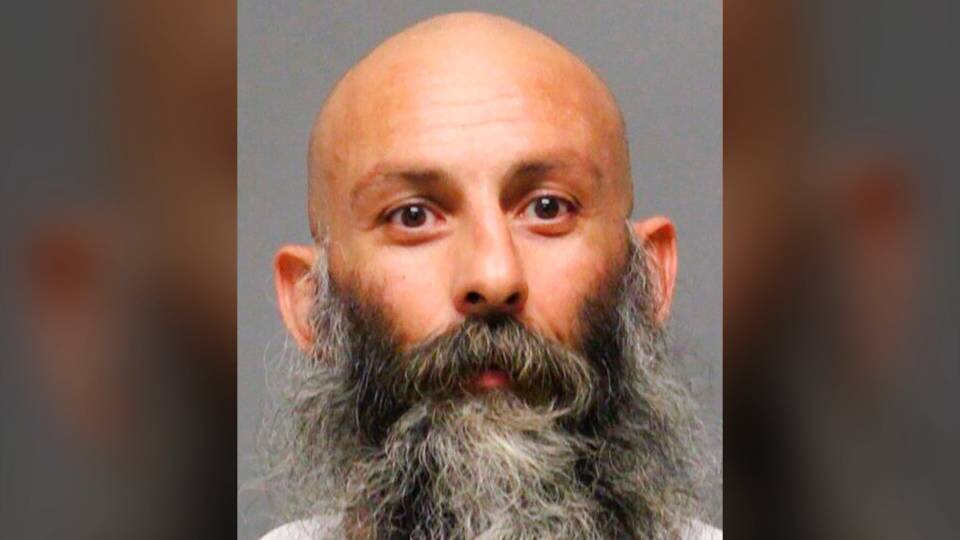 A federal judge in Michigan has sentenced Delaware trucker Barry Croft to nearly 20 years in prison for masterminding the foiled 2020 kidnapping plot against Governor Gretchen Whitmer. It's the longest sentence handed down in the case, though prosecutors had argued for a life sentence, calling Croft the "spiritual leader" of the far-right, anti-government group of convicts.
Paul Pelosi Attacker Pleads Not Guilty to California State Charges
Dec 29, 2022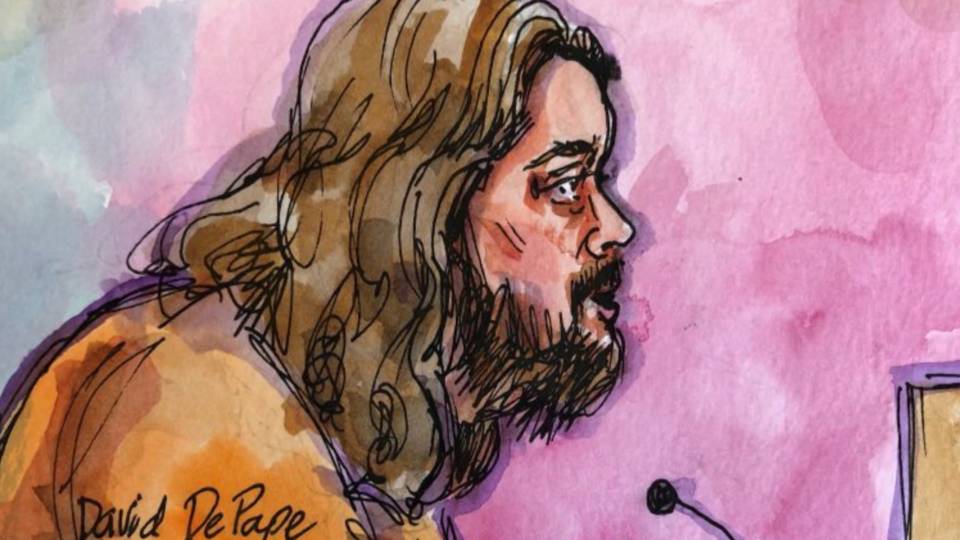 Image Credit: Vicki Behringer/Reuters
In California, David DePape, who was arrested after invading Nancy Pelosi's San Francisco home and attacking her husband Paul Pelosi with a hammer, pleaded not guilty Wednesday to state charges including attempted murder and assault with a deadly weapon. DePape, a far-right conspiracy theorist, reportedly told police he wanted to break the House speaker's kneecaps.
Rep. Jamie Raskin Announces He Has Lymphoma
Dec 29, 2022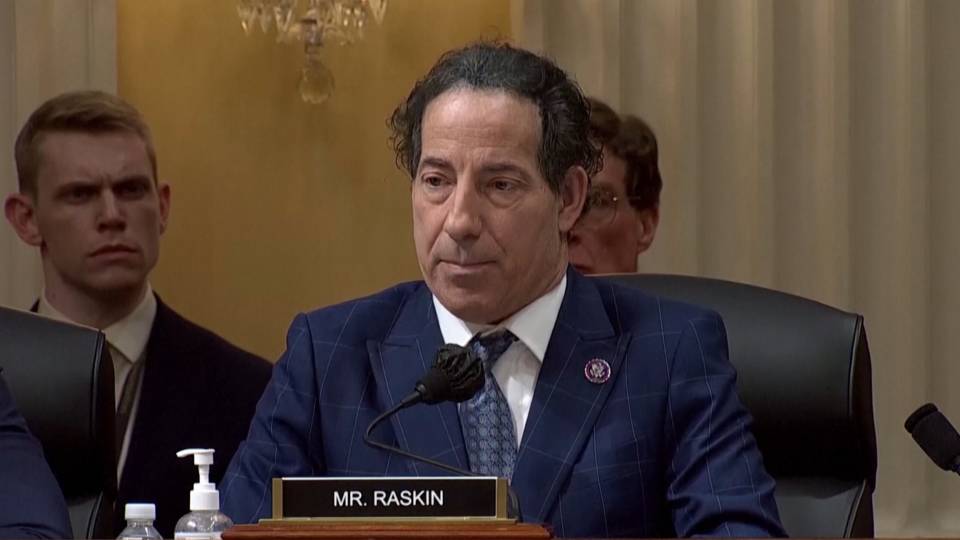 Maryland Democratic Congressmember Jamie Raskin announced Wednesday he has lymphoma, referring to it as a "serious but curable" form of cancer, and will undergo treatment including chemotherapy. Raskin was the lead impeachment manager for Trump's second impeachment following the January 6 insurrection and is on the House committee investigating the attack. He will become the top Democrat on the House Oversight Committee in the new Congress.
Probes Launched into Republican George Santos's Lies About His Résumé, Family, and Finances
Dec 29, 2022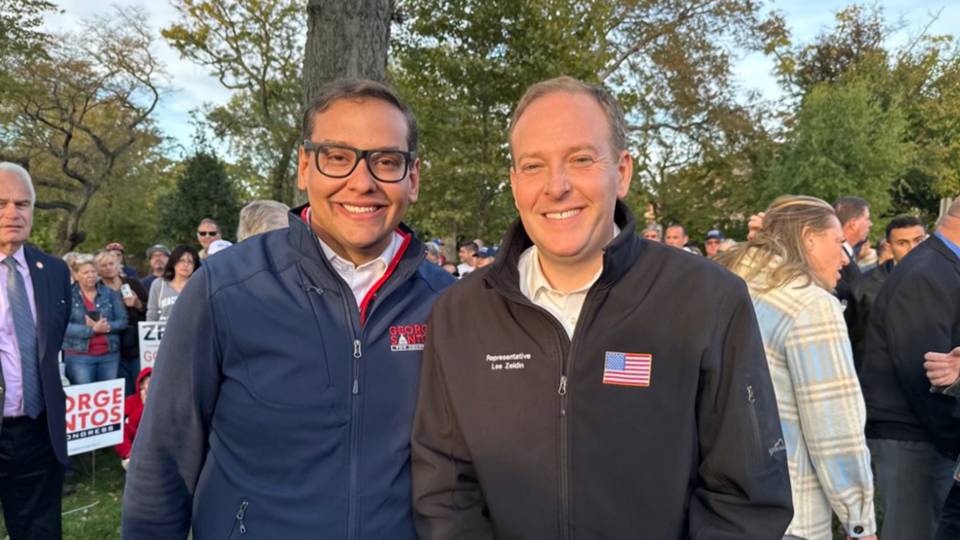 Image Credit: Twitter: @Santos4Congress
Here in New York, prosecutors in Nassau County have opened a criminal probe into George Santos, after the Republican congressmember-elect admitted he lied about his work, education and family history. In the latest revelation, resurfaced social media posts show Santos wrote last year that his mother died in the September 11, 2001, attacks — only to claim months later that she died in 2016. Santos has also falsely claimed Jewish ancestry and said his grandparents fled the Holocaust; lied about attending Baruch College and NYU; and lied about working at Goldman Sachs and Citigroup. On Wednesday, Santos granted his first television interview since The New York Times published its exposé of Santos's lies. He spoke on Fox News with former Congressmember Tulsi Gabbard, who was sitting in for Tucker Carlson.
Tulsi Gabbard: "These are blatant lies. My question is: Do you have no shame? Do you have no shame in the people who are — now you're asking to trust you to go and be their voice for them, their families and their kids in Washington?"
Rep.-elect George Santos: "Tulsi, I can say the same thing about the Democrats and the party. Look at Joe Biden. Joe Biden has been lying to the American people for 40 years. He's the president of the United States. Democrats resoundingly support him. Do they have no shame?"
Meanwhile, federal prosecutors have opened an informal investigation into Santos's finances. When Santos first ran for Congress in 2020, he listed no assets and a salary of $55,000. Yet Santos reported millions of dollars of income from a company he founded last year, and FEC filings show he loaned his most recent campaign more than $700,000. New York Congressmember Ritchie Torres tweeted, "Where did all that money come from? The Ethics Committee MUST start investigating immediately." House Republican Leader Kevin McCarthy has yet to comment on the scandal.
3M to Stop Producing PFAS as Lawsuit Targets Bottle Manufacturer Inhance over PFAS in Household Goods
Dec 29, 2022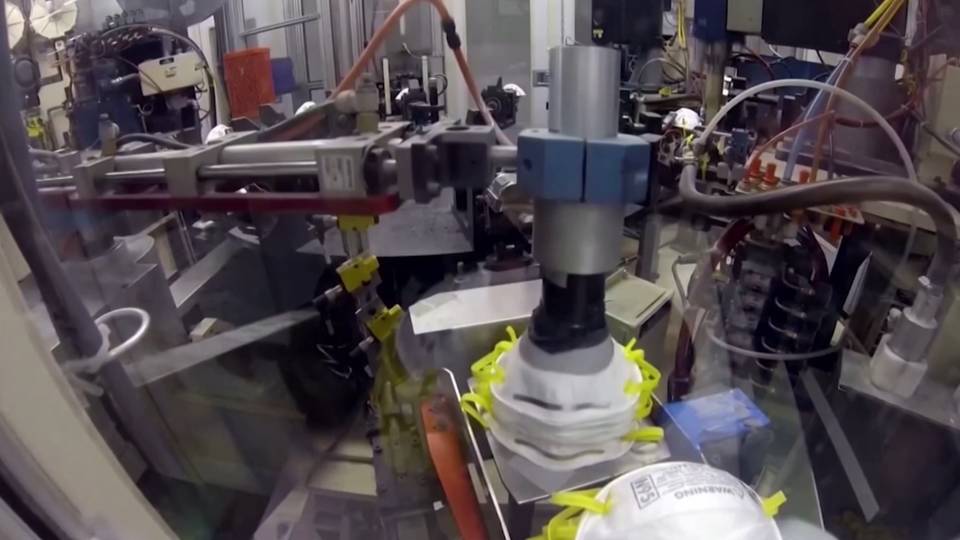 A new lawsuit warns plastic containers used in lots of common household products contain high levels of so-called forever chemicals known by the acronym PFAS, which have been linked to cancer, liver disease and reproductive health issues. The lawsuit says Texas-based company Inhance produces tens of millions of plastic containers which could leach PFAS into foods, personal care products and cleaning supplies.
This comes as manufacturing giant 3M announced last week it will stop all production of PFAS by 2026, amid a litany of lawsuits. Last month, California sued 3M and other companies for contaminating the state's drinking water, rivers, lakes, wildlife and residents with the forever chemical.