German Police Evict Climate Activists Protecting Abandoned Town from Mining Plans
Jan 11, 2023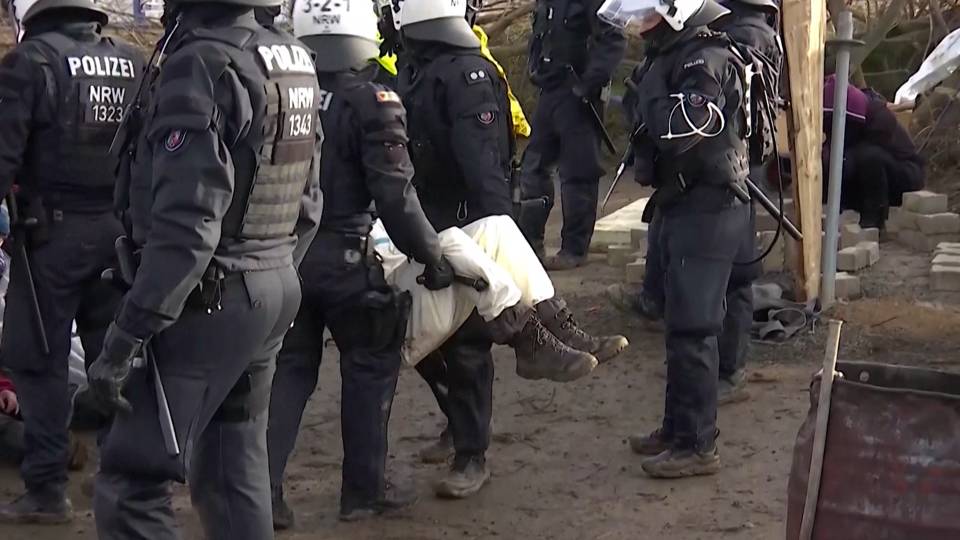 In Germany, police have started violently evicting climate activists in the western village of Lützerath. Hundreds of activists have been occupying the deserted town for months to prevent the area from being mined for lignite, a highly polluting type of coal. Germany has increasingly turned to coal, blaming the loss of Russian gas and oil following its invasion of Ukraine. Protesters say they are prepared to risk their lives and are calling for activists from around the country and the world to join their resistance.
Marlene Berger: "Yes, we believe that we can hold out for several weeks, six weeks. We also believe that if there are a lot of us in the council and around the council and also in all the cities where there are a lot of demos and actions announced, that we can still change this. So, if enough people say, 'Hey, this can't be happening, that in 2023 we're going to destroy another village for lignite,' we can still prevent it."
Two Honduran Environmental Activists Killed for Fighting Mining Project
Jan 11, 2023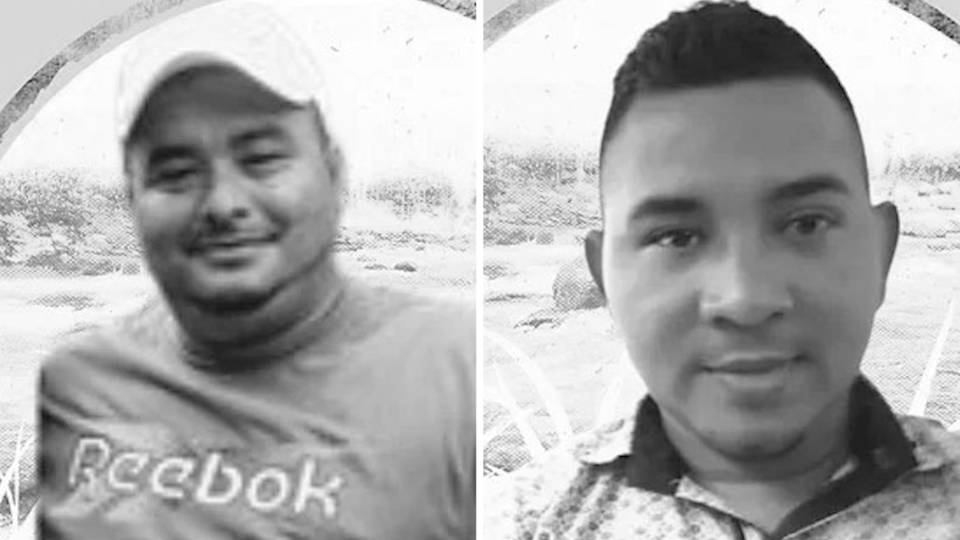 In Honduras, human rights and environmental leaders are demanding justice for two water defenders who were shot dead by unknown gunmen over the weekend in the village of Guapinol. Aly Domínguez and Jairo Bonilla were members of a community committee that opposed a mining project threatening sacred rivers and other natural resources in the region.
Brazil Orders Arrest of Gov't Security Officials over Jan. 8 Riots
Jan 11, 2023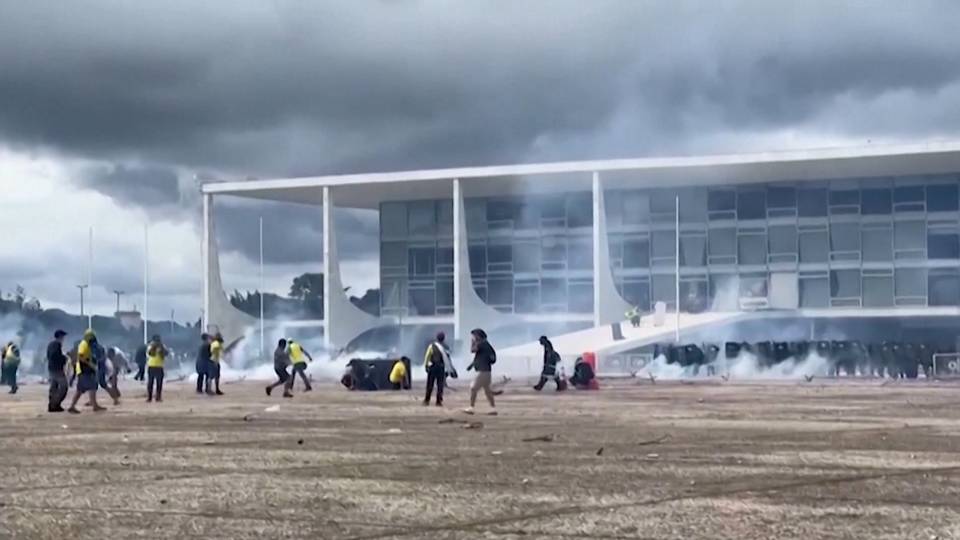 Brazilian authorities have ordered the arrest of two government security officials in connection to Sunday's assault on Brazil's Congress, Supreme Court and presidential palace by supporters of former far-right President Jair Bolsonaro. One of the top officials is Anderson Torres, who was chief of security in Brasília. Authorities have also asked a federal court to freeze Bolsonaro's assets while they continue to investigate the attack. Bolsonaro fled to Orlando, Florida, ahead of the inauguration of President Luiz Inácio Lula da Silva. Over 1,500 of his supporters have been arrested for their involvement in the riots.
Colombian Vice President Francia Márquez Mina Says She Escaped Another Assassination Attempt
Jan 11, 2023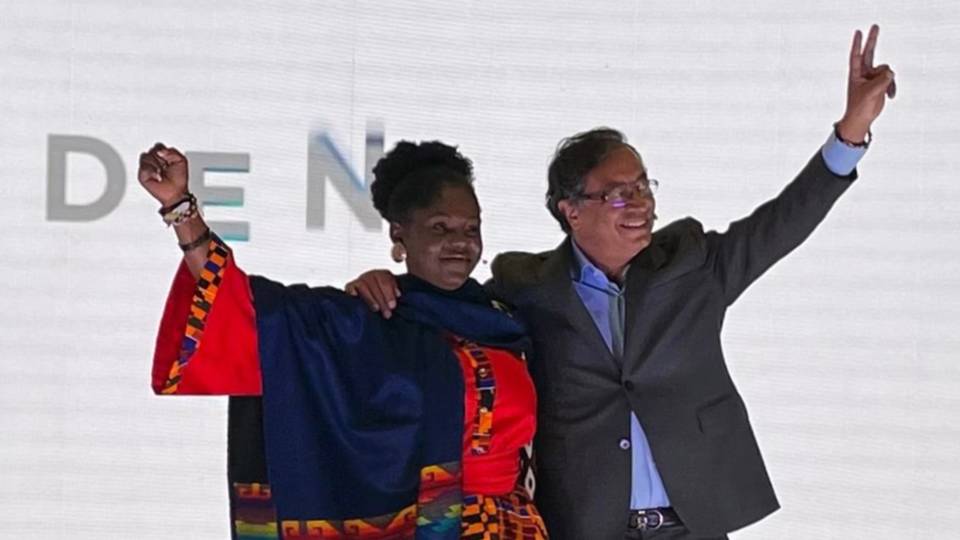 Image Credit: Twitter: @FranciaMarquezM
Colombian Vice President Francia Márquez Mina said Tuesday her security personnel found and destroyed a 15-pound explosive device hidden in the road leading to her family's home in the town of Yolombó. Márquez Mina wrote on Twitter, "This was another attempt on my life. However, we will not stop working day after day until we achieve the peace Colombia dreams of and deserves. We won't give up until every territory lives in true harmony." Márquez Mina is the first Afro-Colombian woman elected as vice president in Colombia and an environmentalist who survived another assassination attempt in 2019. She's also been the target of racist attacks and death threats.
House Republicans Create Cmte to Go After Agencies That Are Investigating Trump
Jan 11, 2023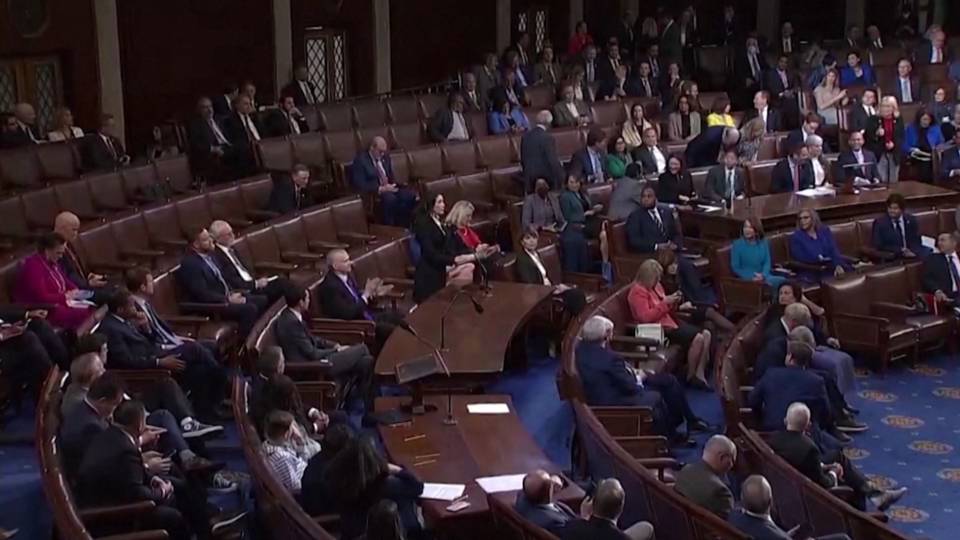 Back in the U.S., the Republican-majority House on Tuesday approved the creation of the "Weaponization of the Federal Government" select subcommittee to investigate what they say is the targeting of conservatives, and includes probing government investigations into former President Trump and the January 6 Capitol attack. Democrats and ethics groups condemned the committee, which will be led by far-right Congressmember Jim Jordan, with some dubbing it the "Insurrection Protection Committee."
California Rep. Katie Porter Launches Bid for U.S. Senate
Jan 11, 2023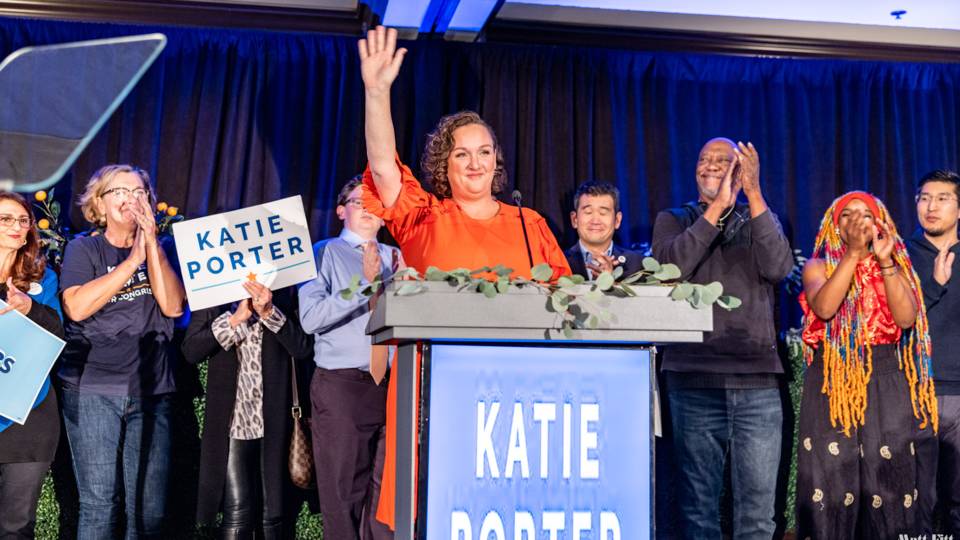 Image Credit: Twitter: @katieporteroc
In California, progressive Congressmember Katie Porter has announced her bid for the U.S. Senate in 2024, as many expect 89-year-old Dianne Feinstein to retire at the end of her current term after serving for over three decades. A former student of Elizabeth Warren at Harvard Law, Porter has represented Orange County in the House since 2018 and is well known for her pointed, no-nonsense questioning in the House Oversight Committee. Other high-profile California Democrats who could run for the Senate seat include Congressmembers Adam Schiff, Barbara Lee and Ro Khanna.
"Don't Run Joe" Campaign Urges President Biden Not to Seek Reelection in 2024
Jan 11, 2023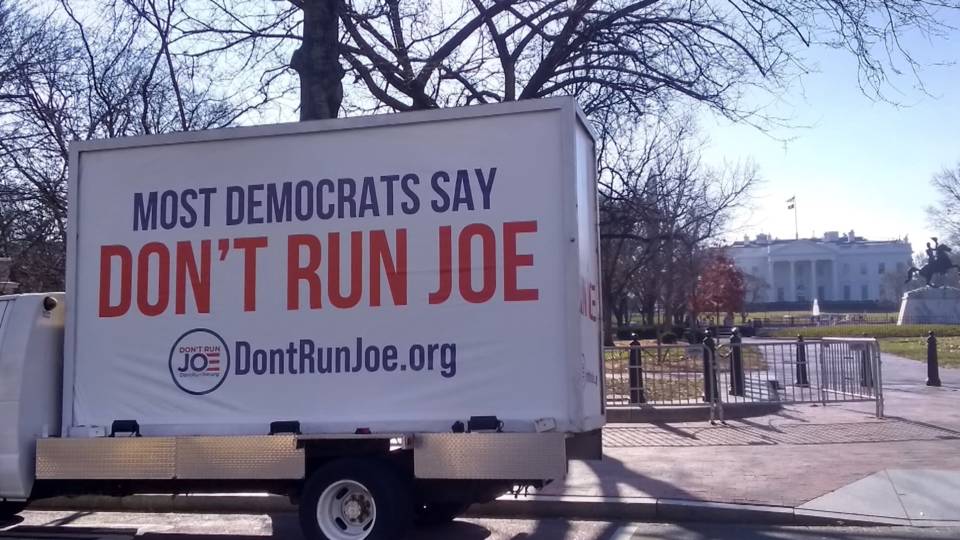 Image Credit: dontrunjoe.org
In other 2024 news, billboards urging President Biden not to seek reelection appeared in front of the White House and Capitol this week. The group behind the "Don't Run Joe" campaign, RootsAction, also recently aired a TV ad with the same message. RootsAction said polls show a majority of Americans do not want Biden to keep representing the Democratic Party and that "An open Democratic primary could chart a bolder, more popular future for the party."
Ex-Trump Org. CFO Allen Weisselberg Gets 5 Months at Rikers over Tax Crimes
Jan 11, 2023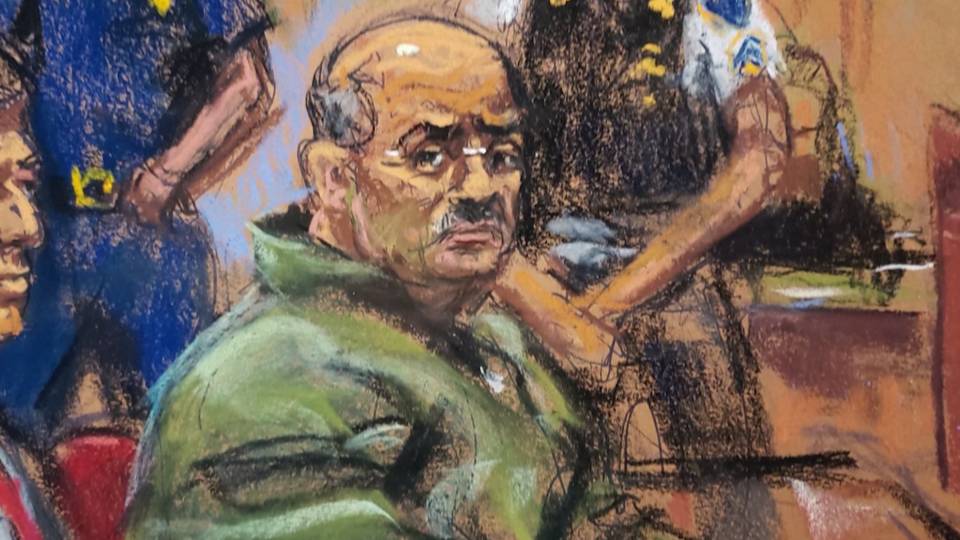 A New York judge sentenced former Trump Organization CFO Allen Weisselberg to five months at the Rikers Island jail complex over the company's tax fraud scheme. Weisselberg pleaded guilty to 15 felonies in August. Weisselberg has left the Trump Organization but still received his $500,000 annual bonus and an undisclosed severance.
New Alzheimer's Drug Offers Hope to Some Patients But Comes at High Cost
Jan 11, 2023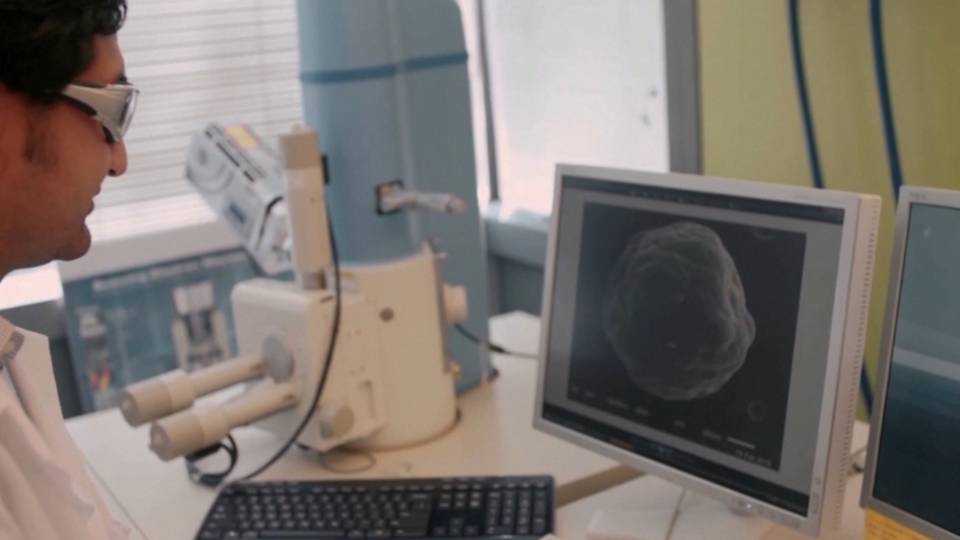 In medical news, the FDA has fast-tracked the approval of a new drug that appears to slow down Alzheimer's disease in its early stages. Scientists say lecanemab, marketed as Leqembi, is an exciting development in treating the neurodegenerative disorder, which affects around 6 million people in the U.S.
Dr. Thomas Wisniewski: "Thus far we've had no treatments that slowed down or prevented the progression of Alzheimer's disease. What we've had is symptomatic drugs, that they help with some of the clinical symptoms of Alzheimer's disease, but they do nothing to slow down the basic disease progression, the underlying pathology."
But it's not clear how many people the intravenous treatment will help, as it comes in at a yearly cost of $26,500, and Medicare will only cover the cost if patients are enrolled in a clinical trial. It's possible lecanemab, which is made by Biogen and Eisai, will be fully covered once it receives full FDA approval.
USVI Attorney General Fired Days After Suing JPMorgan Chase for Financing Epstein Sex Trafficking
Jan 11, 2023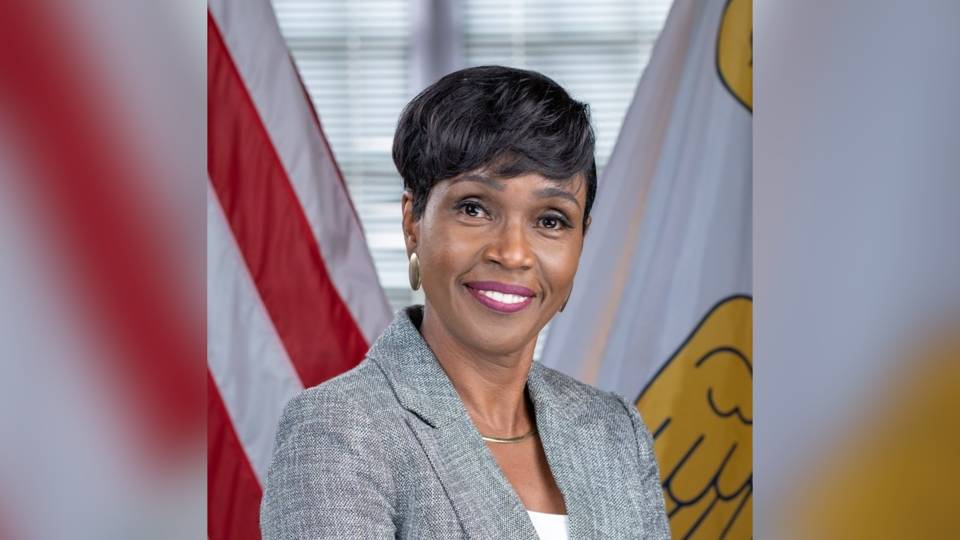 The governor of the U.S. Virgin Islands, Albert Bryan, is denying claims he recently fired the territory's attorney general, Denise George, because of her investigations into Jeffrey Epstein, who owned two private islands in the Virgin Islands. Denise George's firing came days after she filed a lawsuit against JPMorgan Chase for the bank's role in financing Epstein's human trafficking empire in the U.S. Virgin Islands and elsewhere. George recently secured a $105 million settlement from the estate of Jeffrey Epstein, who died in 2019 of an apparent suicide in a federal jail in New York.
Environmental Groups Sue Danone in France for Failing to Curb Plastic Use
Jan 11, 2023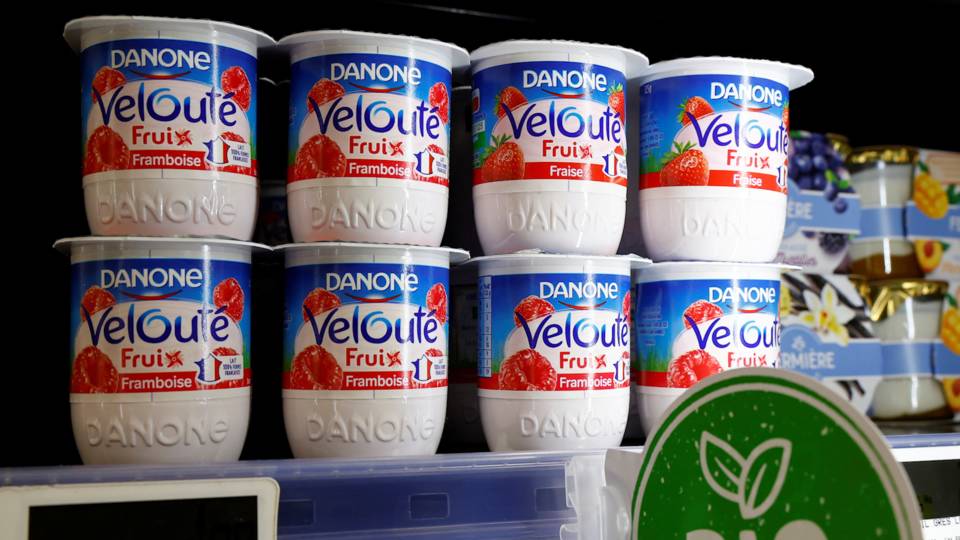 Image Credit: Reuters
Three environmental groups are suing French company Danone for failing to reduce its plastic footprint. The yogurt and bottled water maker was recently found to be one of the worst plastic polluters, along with Coca-Cola, PepsiCo and Nestlé. The lawsuit is being filed under France's 2017 "duty of vigilance" law, which requires companies to track and reduce human rights and environmental violations. The company markets its products in the U.S. as Dannon.
Golden Globes Award Feature Drama "Argentina, 1985" About the Prosecution of Military Dictatorship
Jan 11, 2023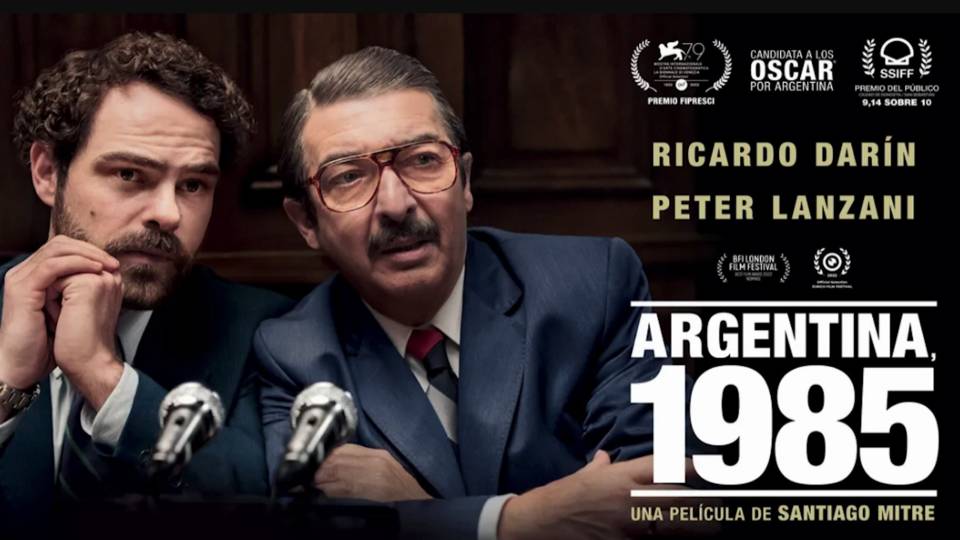 In entertainment news, the Golden Globes were awarded Tuesday night. The night's MC, comedian Jerrod Carmichael, kicked off the ceremony by going after racism in Hollywood.
Jerrod Carmichael: "The Hollywood Foreign Press Association — which I won't say they were a racist organization, but they didn't have a single Black member until George Floyd died. So, do with that information what you will."
He started off the evening by saying, "I am here because I am Black." Golden Globe winners included "Argentina, 1985," which won for Best Motion Picture in a Non-English Language. The film is about Argentina's Trial of the Juntas, the civilian court that prosecuted Argentina's former military leaders for brutal crimes committed during the U.S.-backed right-wing military dictatorship from 1976 to 1983. The film is based in part on the story of Luis Moreno Ocampo, who prosecuted the Argentine generals and later became the first prosecutor of the International Criminal Court. Luis Moreno Ocampo spoke to Democracy Now! earlier this week.
Luis Moreno Ocampo: "Basically, the impact of the junta trial was not just unveil the crimes committed by dictators, was transforming democracy. People feel democracy is: 'It's my system. I will protect it.' And that's why the film, Santiago Mitre's film, is so important, because 40 years later the new generations, the yankees, are learning about this through the movie. So, as a prosecutor, I had to prevent future crimes. And Santiago Mitre is doing that 40 years later."