7 Killed in Half Moon Bay as California Suffers 3 Mass Shootings in 3 Days
Jan 24, 2023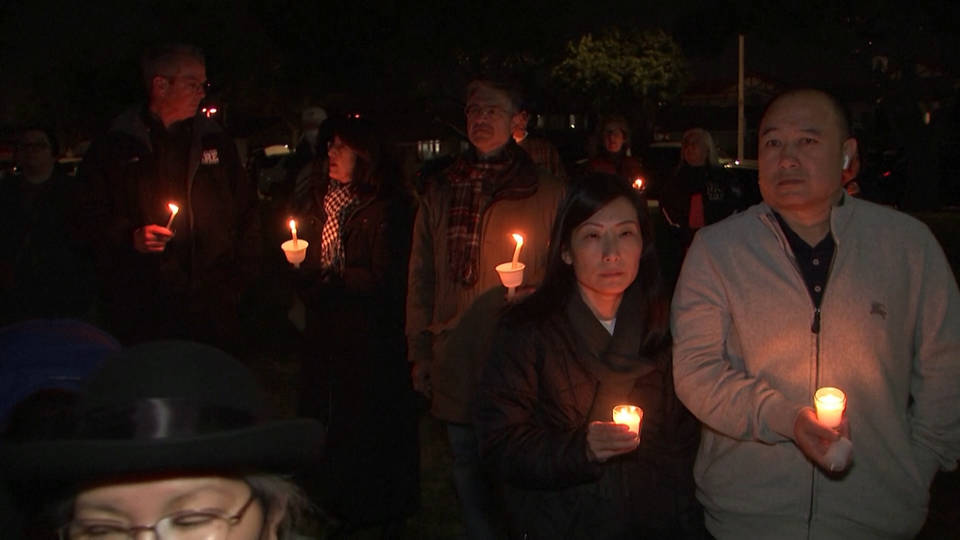 In California, seven people were killed and another person was critically wounded Monday as a gunman opened fire on two sites in the coastal community of Half Moon Bay. Police say the suspect, 67-year-old Chunli Zhao, turned himself in to police after the massacres. Authorities could not confirm whether the semiautomatic weapon he used was obtained legally. A local official says the victims were Chinese and Latinx farmworkers at a local mushroom farm where Zhao reportedly worked for decades. Dave Pine is with San Mateo County's Board of Supervisors.
Dave Pine: "But in the end, there are simply too many guns in this country, and there has to be a change. This is not an acceptable way for modern society to live and conduct its affairs."
There have been three mass shootings in California in the past three days. In Oakland, California, at least one person was killed and another seven injured in a shootout at a gas station just after 6 p.m. on Monday night. It came as police in Des Moines, Iowa, charged an 18-year-old with murder after a shooting at a center that provides education for struggling high school students. Two students were killed in Monday's assault, and a teacher was injured.
Death Toll in Monterey Park Shooting Rises to 11 as Authorities Name Some Victims 
Jan 24, 2023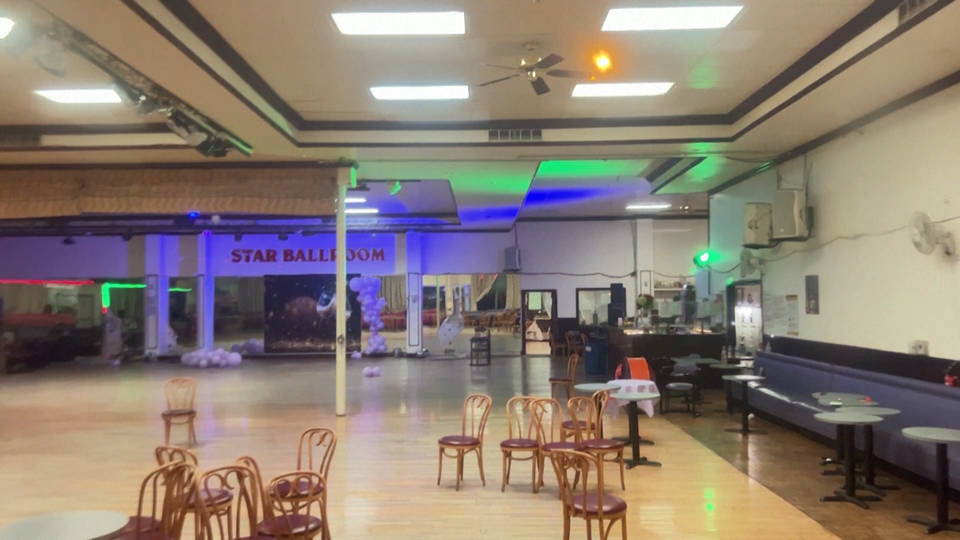 The death toll from Saturday night's massacre at a Lunar New Year celebration in Monterey Park, California, has risen to 11, after another victim died in the hospital. Investigators said Monday they recovered 42 bullet casings from the scene of the attack, the Star Ballroom Dance Studio. A 26-year-old man is being credited with thwarting an even larger tragedy after he wrestled the shooter's gun away from him at a second venue. Brandon Tsay said he confronted 72-year-old gunman Huu Can Tran after Tran drove to another dance hall and appeared to be loading his semiautomatic assault pistol.
Brandon Tsay: "Something came over me. I realized I needed to get the weapon away from him. I needed to take this weapon, disarm him, or else everybody would have died."
Police reportedly took five hours to alert the public that the gunman was on the loose Saturday night. Tran was found dead the next day of a self-inflicted gunshot wound. The Los Angeles County Coroner's Office has so far named four of his victims. Among them is 65-year-old Mymy Nhan, whose family said in a statement Monday, "She spent so many years going to the dance studio in Monterey Park on weekends. It's what she loved to do. But unfairly, Saturday was her last dance." On Monday, residents of Monterey Park held a candlelight vigil to mourn the victims of Saturday's massacre. Local resident Ann Lau organized the vigil.
Ann Lau: "We never thought that it would be one of us. And it's so shocking. We can't accept it. And the reason we came together is, basically, I was talking to our friends, and I thought we have to do something, just to — just to get our emotions out, just to comfort each other, just to tell each other that we can go forward."
In the wake of the shooting, cities including New York and Los Angeles have stepped up security precautions for Lunar New Year celebrations, fearing more violence against Asian American and Pacific Islander communities. After headlines, we'll speak with Dr. Connie Wun, co-founder of the AAPI Women Lead organization, and Nick Suplina of the group Everytown for Gun Safety.
Video Shows Memphis Cops Brutally Beat Tyre Nichols "Like a Human Piñata"
Jan 24, 2023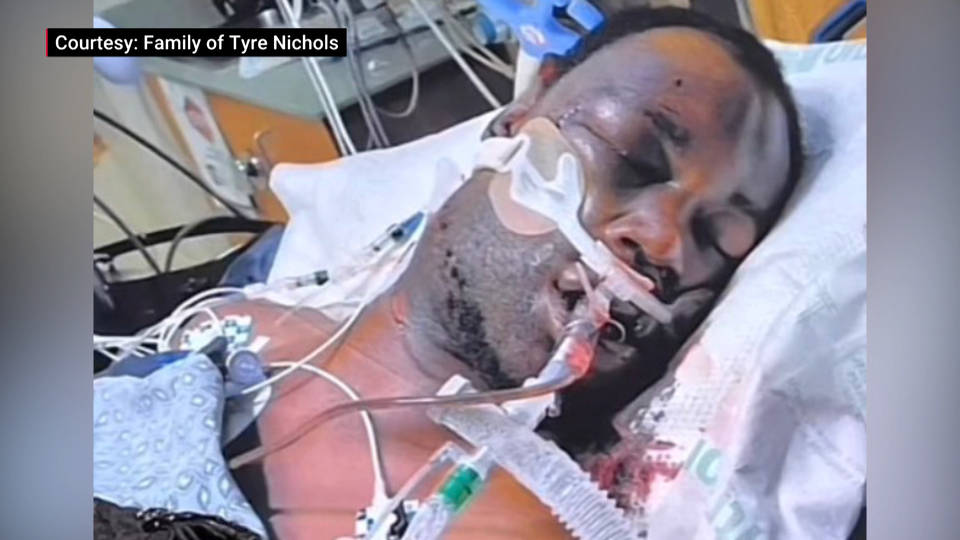 In Tennessee, the parents of a 29-year-old African American man who died after he was brutally beaten by Memphis police officers say their son was "defenseless" during his ordeal. Tyre Nichols died of kidney failure and cardiac arrest on January 10, three days after his violent arrest following a traffic stop. On Monday, Memphis officials privately showed police body-camera footage of Nichols's arrest to family and attorneys. They said, after viewing the video, that Nichols was pepper-sprayed, tased, restrained, kicked and beaten. This is family attorney Antonio Romanucci.
Antonio Romanucci: "He was defenseless the entire time. He was a human piñata for those police officers. It was an unadulterated, unabashed, nonstop beating of this young boy for three minutes."
RowVaughn Wells: "Oh my god!"
Antonio Romanucci: "That is what we saw in that video."
In the wake of Nichols's death, Memphis police officials fired five officers for violating department policies, including excessive use of force and failing to render aid. Like Nichols, all five of the former officers are Black. Tyre Nichols was a skilled skateboarder, an amateur photographer, and father to a young son.
Jury Finds Four More Oath Keepers Guilty of Seditious Conspiracy
Jan 24, 2023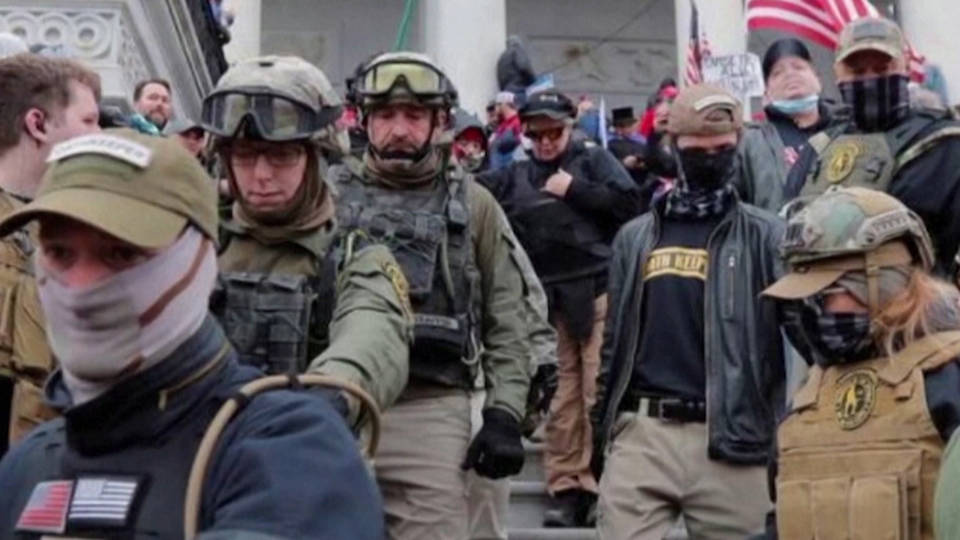 Four more members of the far-right group the Oath Keepers were convicted of seditious conspiracy Monday for plotting to keep Donald Trump in power after the 2020 election, resulting in the deadly January 6 insurrection at the Capitol. Last month, a jury also convicted Oath Keepers founder Stewart Rhodes of the same charges.
In related news, an Arkansas man who was photographed with his boot on a desk in House Speaker Nancy Pelosi's office during the attack on the Capitol was convicted Monday on eight charges, including obstruction of an official proceeding. Richard Barnett, who was also convicted for carrying a stun gun inside the Capitol, faces up to 47 years in prison.
This follows the arrests of three active-duty marines who've been charged for taking part in the Capitol insurrection. Micah Coomer, Joshua Abate and Dodge Dale Hellonen were among the mob of Trump supporters attempting to stop the counting of electoral votes on January 6, 2021.
Ex-FBI Official Charles McGonigal Indicted over Ties to Russian Billionaire
Jan 24, 2023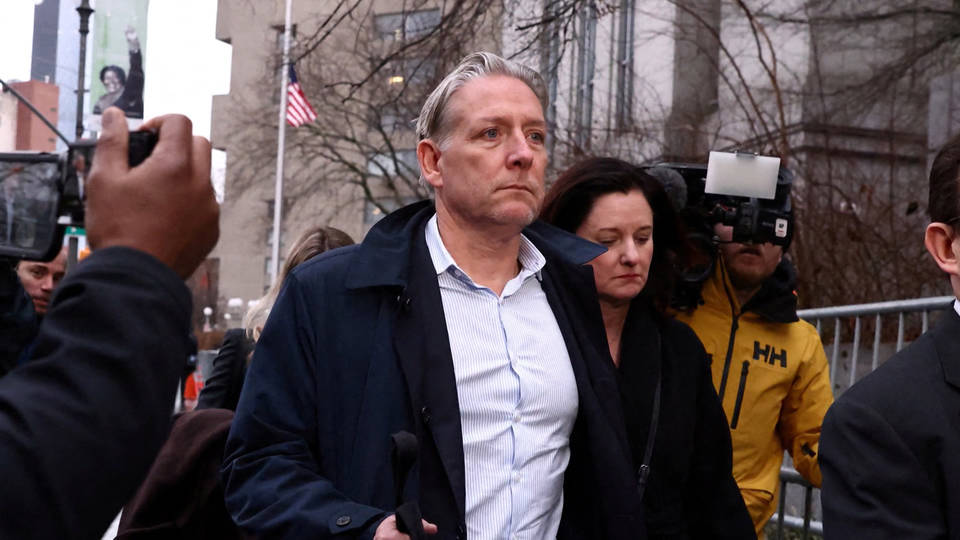 Here in New York, a former senior FBI official was indicted in a federal court in Manhattan Monday after prosecutors accused him of taking hundreds of thousands of dollars in bribes and conspiring to get Russian billionaire Oleg Deripaska removed from a U.S. sanctions list. Fifty-four-year-old Charles McGonigal pleaded not guilty to the charges, which include money laundering and violating U.S. sanctions. 
Nuclear-Capable Warplanes Join U.S. and Israel in War Games Simulating Strikes on Iran
Jan 24, 2023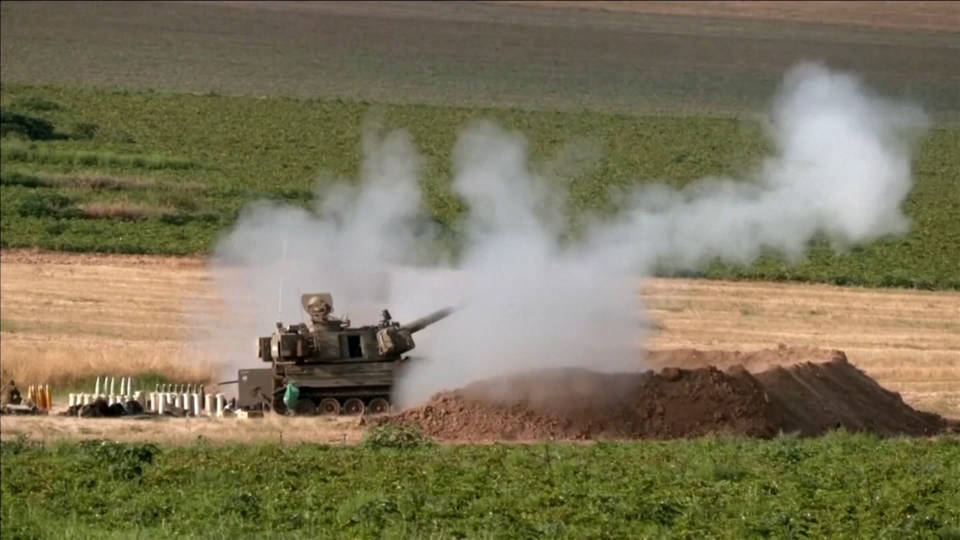 The United States and Israel have launched one of their largest-ever joint military exercises, in the latest ratcheting-up of tensions over Iran's nuclear program. The exercise, code-named "Juniper Oak," involves thousands of soldiers, a dozen naval vessels and over 140 warplanes, including nuclear-capable bombers.
Palestinian Bedouins Resist Calls by Israeli Lawmakers to Demolish Their Village
Jan 24, 2023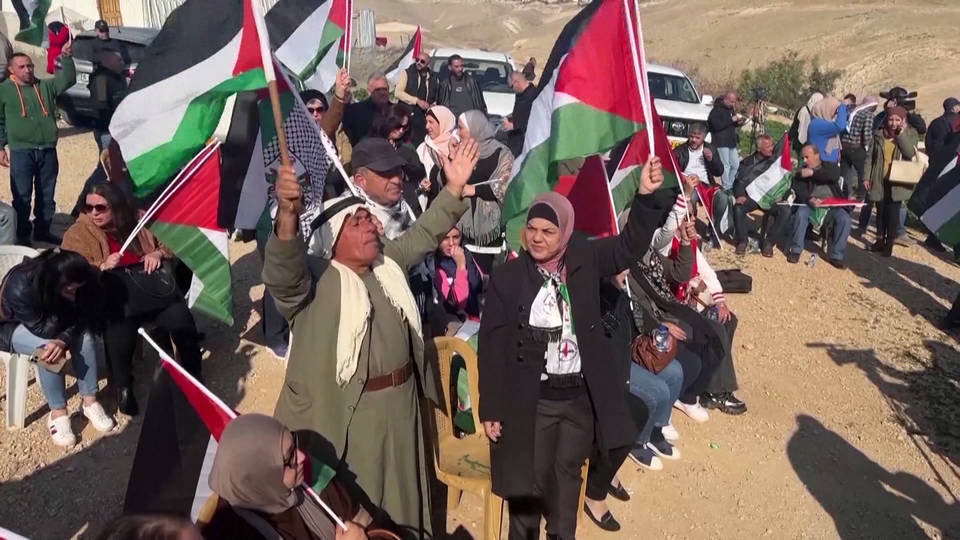 In the occupied West Bank, Palestinian protesters gathered Monday at the site of a Bedouin village after two high-profile Israeli lawmakers demanded its demolition to make way for illegal Israeli settlements. This is Eid Jahalin, a spokesperson for the Bedouin villagers.
Eid Jahalin: "The existence of settlements here means fragmentation of the West Bank. This village is the key for peace in the Middle East or the dream of every Palestinian for the establishment of a state. If this village is taken and gone and they confiscate the area from Jerusalem to the Dead Sea, the West Bank will be split into West Bank North and South."
On Monday, Human Rights Watch warned in a new report that Israeli guidelines on access to the West Bank for foreigners threaten to further isolate Palestinians from loved ones and global civil society. The group added in a statement, "By making it harder for people to spend time in the West Bank, Israel is taking yet another step toward turning the West Bank into another Gaza, where two million Palestinians have lived virtually sealed off from the outside world for over 15 years."
President Lula Fires Brazil's Army Commander in Wake of January 8 Riots
Jan 24, 2023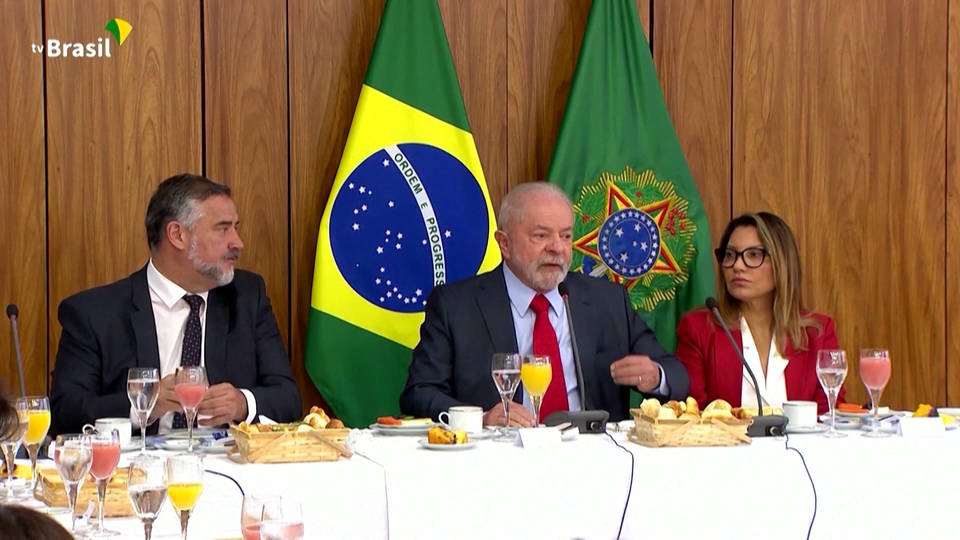 Brazilian President Luiz Inácio Lula da Silva has fired the commander of Brazil's Army, two weeks after the attempted coup and violent attack on government buildings in the capital Brasília by supporters of the far-right former President Jair Bolsonaro. Army General Júlio Cesar de Arruda is the highest-ranking of dozens of military officers removed by President Lula over their suspected involvement in the January 8 riots.
Brazilian Authorities Name Alleged Mastermind of Murder of Dom Phillips and Bruno Pereira
Jan 24, 2023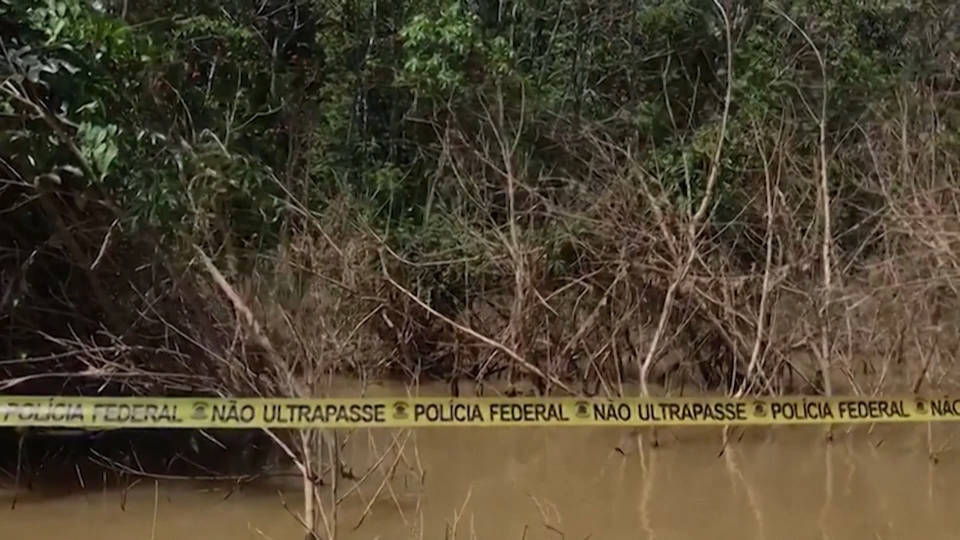 In other news from Brazil, authorities said Monday they have identified a Colombian illegal fish trader and gang leader as the person suspected of orchestrating the murders of British journalist Dom Phillips and Brazilian Indigenous advocate Bruno Pereira last June. Ruben Dario da Silva Villar is already in the custody of Brazilian police. He's accused of running an illegal fishing network near Brazil's borders with Peru and Colombia, and the region where Pereira and Phillips went missing days before their remains were found. 
Meanwhile, Brazilian President Lula has accused Jair Bolsonaro's far-right government of committing genocide against the Yanomami people of the Amazon. Lula's remarks came after he visited Yanomami communities as they face a humanitarian and health crisis triggered by illegal mining that polluted rivers and destroyed forests, depriving people of key food sources. Brazil's justice minister said he plans to order a federal investigation into the crimes.
Spotify Will Slash 6% of Workforce in Latest Tech Company Layoff
Jan 24, 2023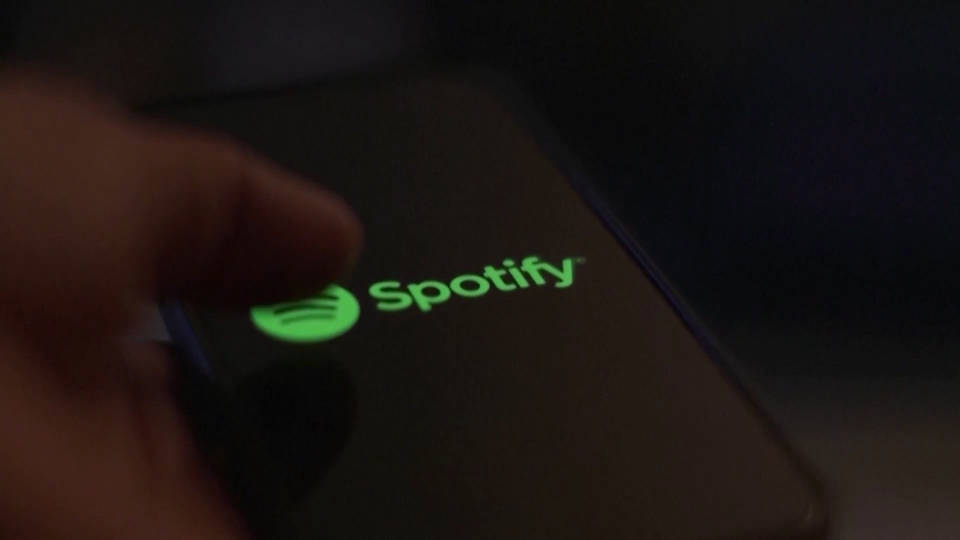 The music and audio streaming giant Spotify says it is laying off 6% of its workforce, or about 600 workers. Nearly 50,000 workers at U.S.-based tech companies have been laid off so far this year, following nearly 100,000 tech layoffs last year. 
Peet's Coffee Shop in Davis, CA, Becomes Chain's First Unionized Store 
Jan 24, 2023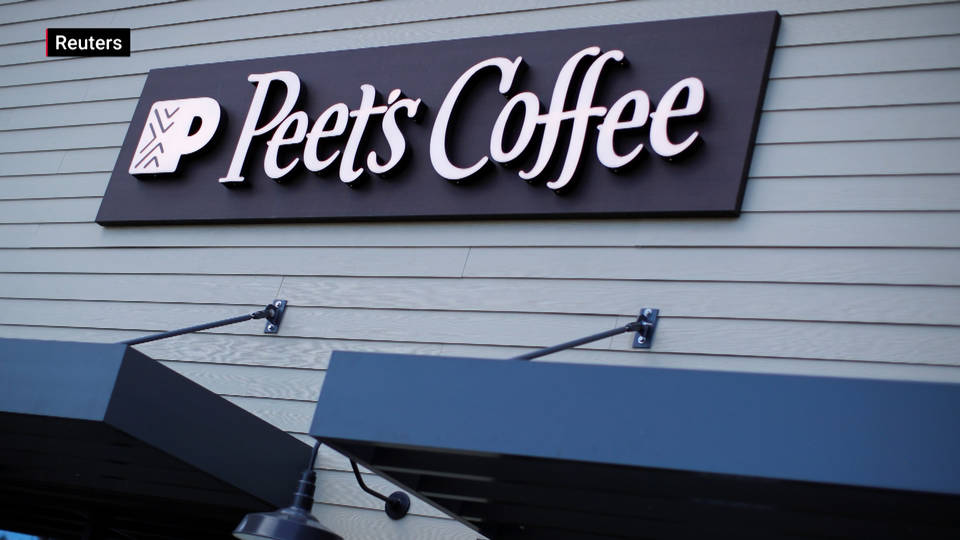 In California, employees at a Peet's Coffee store in Davis have approved the coffee chain's first union. Peet's Workers United celebrated the victory tweeting, "We will not be the last." Starbucks Workers United, which has unionized hundreds of Starbucks shops across the U.S., said on social media, "Solidarity, from coffee shop to coffee shop…welcome to the labor movement."
Amazon Worker Who Led Alabama Union Drive Blames Corporate Retaliation for Firing
Jan 24, 2023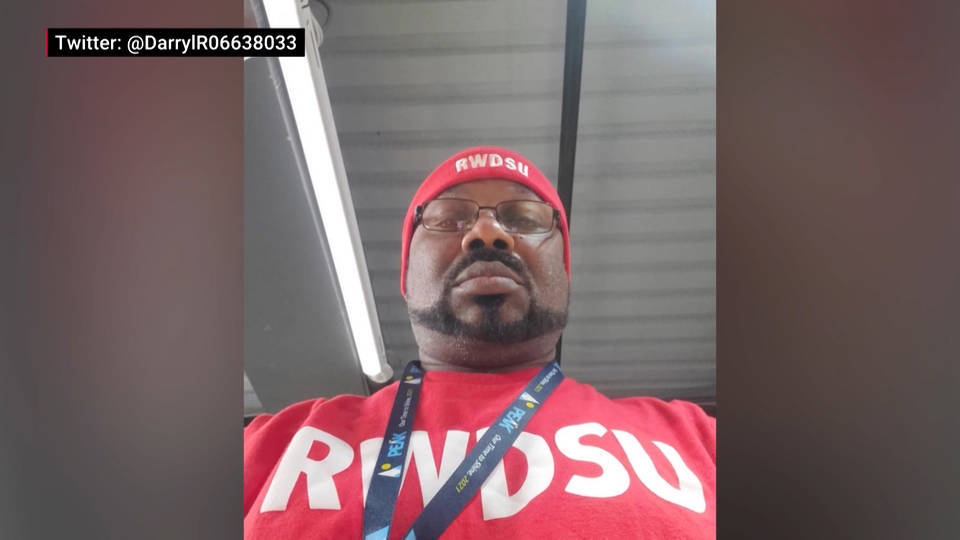 In Alabama, a worker who helped lead an unsuccessful union organizing drive at Amazon's warehouse in Bessemer says he was abruptly fired without explanation. Darryl Richardson, who led a campaign to organize his co-workers into the Retail, Wholesale and Department Store Union, says he was given no reason for the firing, but he believes it was because of his union activity. This comes just days after the National Labor Relations Board threw out Amazon's objections to a union drive at the company's massive Staten Island warehouse, known as JFK8, declaring the Amazon Labor Union won last April's election. To date, it's the only successful unionization campaign at an Amazon facility. It came as the percentage of U.S. workers who are members of a union fell to a new low in 2022 — just over 10% of the working population.