Guatemalan Rights Defenders Challenge Ban from Presidential Ballot
Feb 14, 2023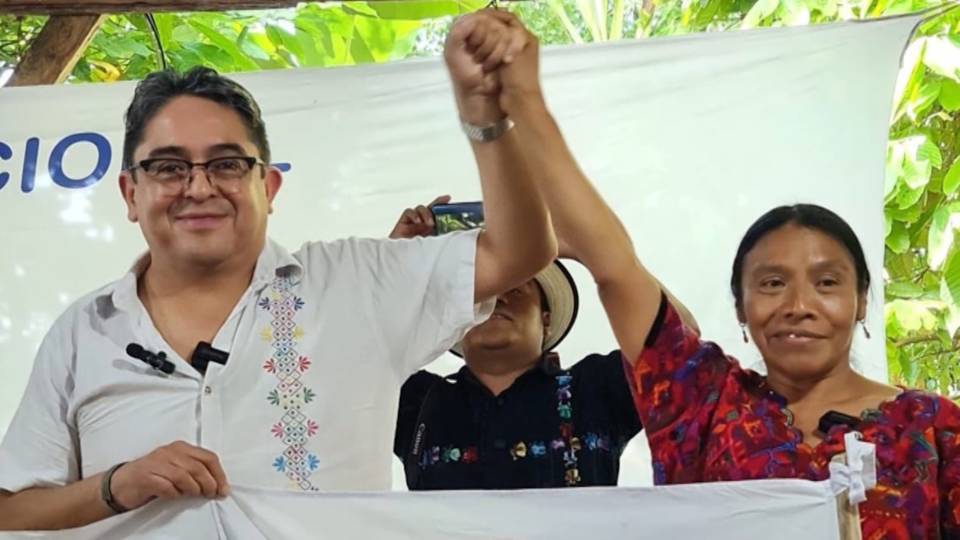 Image Credit: Twitter: @JordanRodas
In Guatemala, Indigenous human rights defender and presidential hopeful Thelma Cabrera has vowed to fight the decision by Guatemala's Supreme Electoral Tribunal to block her and her running mate, former human rights ombudsman Jordán Rodas, from the ballot in this year's presidential elections. Cabrera and Rodas, who are members of the leftist political party the Movement for the Liberation of the Peoples, were in Washington, D.C., over the weekend to meet with the Inter-American Commission on Human Rights following their ban from the elections. They also traveled to New York, where Democracy Now! spoke with them Sunday. I asked them why they believe they're being targeted.
Thelma Cabrera: "The response, as Indigenous people, is that this ratifies what we've always denounced, that Guatemala is a corrupt state that's been coopted by criminals. This is now reflected in violating our right to participate in this presidential election. … The problem the state has is the people who support us, because there is this push for real structural change in Guatemala."
And this is Jordán Rodas, who was forced into exile last year before the end of his term as Guatemala's human rights ombudsman. Rodas faced attacks from the right-wing government over his involvement in anti-corruption efforts.
Jordán Rodas: "Well, it's because the corrupt pact is terrified of us. They're a pact that spans the Guatemalan political and economic sectors and that has looted our country for decades or centuries. It benefits them to maintain the status quo of inequality, racism and corruption."
Syria Agrees to Open Two More Border Crossings as Earthquake Death Toll Tops 37,000
Feb 14, 2023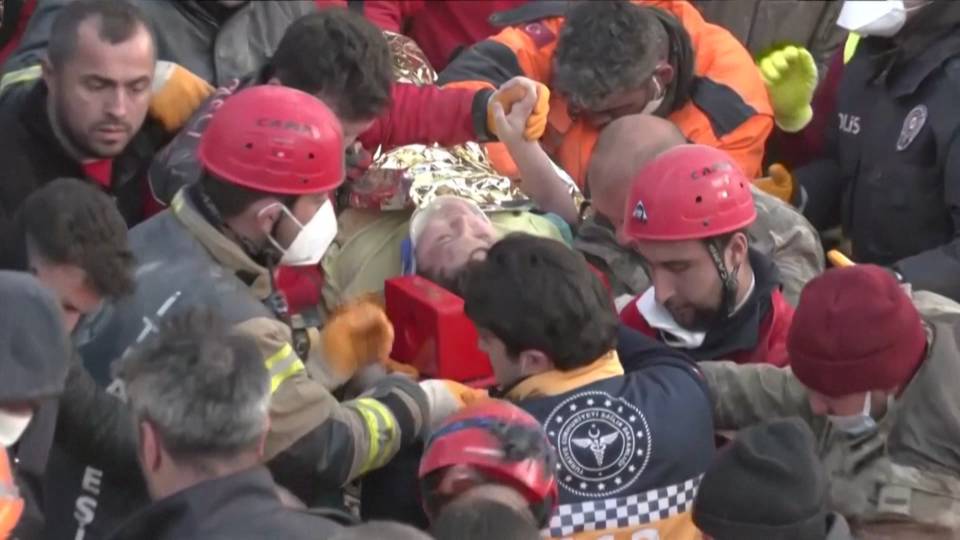 The death toll from last week's massive earthquakes in Turkey and Syria has topped 37,000, as the United Nations warned nearly 900,000 quake survivors are in urgent need of hot food. More than 5 million people in Syria may have been left homeless by the disaster. On Monday, Syria's government said President Bashar al-Assad had granted permission to the U.N. to deliver aid through two more border crossings from Turkey into rebel-held parts of northwest Syria.
This comes as rescue crews held out hope of finding a few more survivors trapped beneath collapsed buildings. On Monday, a 13-year-old boy in Hatay, Turkey, was pulled from the rubble after 182 hours. Turkish President Recep Tayyip Erdogan said more than 8,000 people had been saved in similar operations. Erdogan's praise for rescue workers came as a video went viral showing the Turkish leader boasting in 2019 about granting amnesty to construction companies for violating building standards at millions of sites across Turkey.
CDC Warns U.S. Teen Girls Are "Engulfed in a Growing Wave of Violence and Trauma"
Feb 14, 2023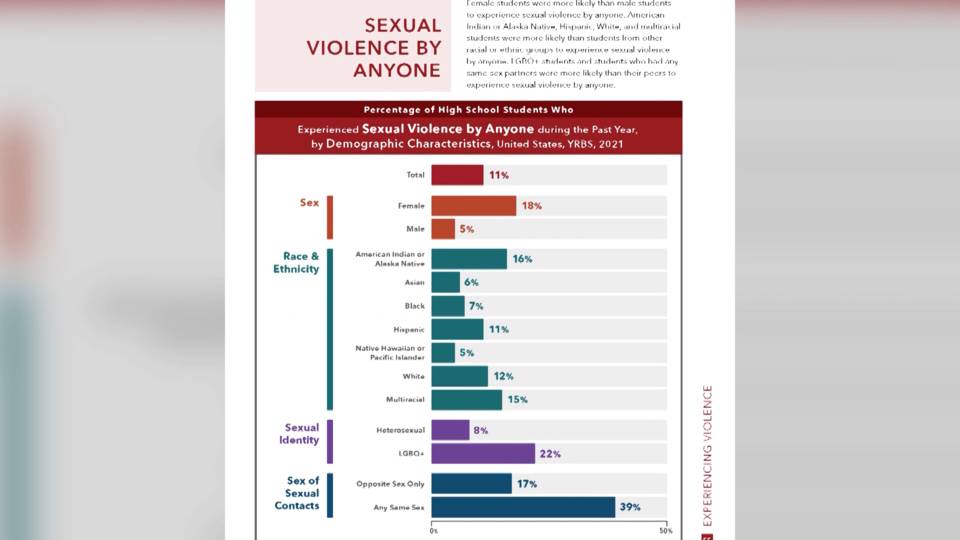 The Centers for Disease Control and Prevention is warning teen girls across the U.S. are "engulfed in a growing wave of violence and trauma," as new data shows there's been an increase in rapes and sexual assaults, as well as record levels of depression and hopelessness. The data is from a 2021 CDC survey conducted on 17,000 high school teenagers, where nearly a third of teen girls said they had seriously considered suicide, up nearly 60% from a decade ago. At least 13% of them said they had attempted suicide in the past year, while almost 15% of the girls surveyed said they'd been sexually assaulted.
Gunman Found Dead After Killing 3, Injuring 5 at Michigan State University
Feb 14, 2023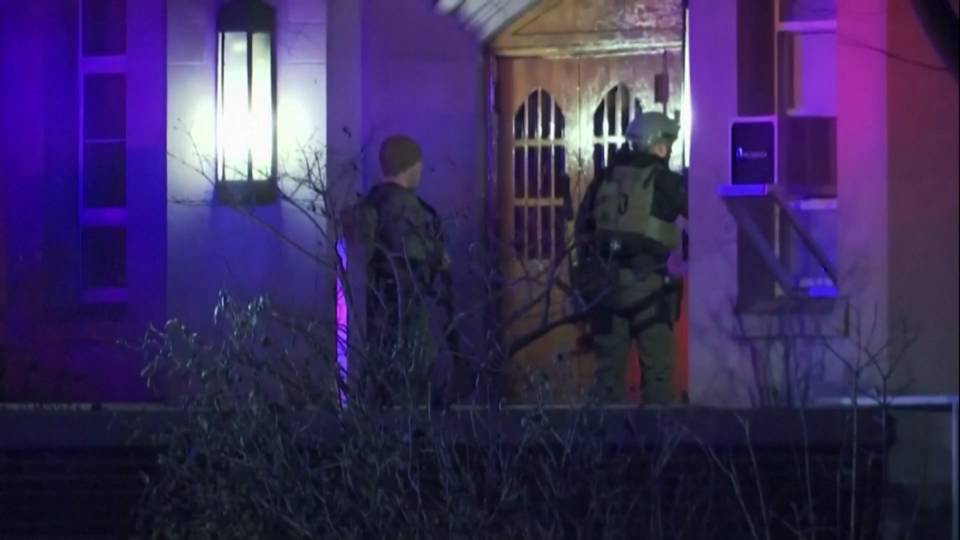 In East Lansing, Michigan, a gunman opened fire Monday evening on the Michigan State University campus, killing three people and injuring five others. Students, faculty and staff were ordered to "shelter in place" during an hours-long manhunt that ended when the shooter was discovered dead of a self-inflicted gunshot wound. Police said the 43-year-old gunman had no known affiliation to the university. This is MSU freshman, Jack Dell.
Jack Dell: "My phone started blowing up with texts and calls: 'Stay safe. Don't move.' So I was a little confused and then started finding out all the news. So I barricaded my door, the front door, and then got in my room, barricaded that with my dresser and then locked myself in my closet."
In a statement, Governor Gretchen Whitmer said, "This is a uniquely American problem. Too many of us scan rooms for exits when we enter them. We plan who that last text or call would go to. We should not, we cannot, accept living like this."
Meanwhile, in Parkland, Florida, community members are gathering today for a remembrance ceremony marking the fifth anniversary of the Marjory Stoneman Douglas High School tragedy. It was Valentine's Day 2018 when a gunman killed 17 people and injured 17 others. According to the Gun Violence Archive, there have been 67 mass shootings in the United States since the start of 2023. That's on average more than one massacre a day.
Nikki Haley Enters Race for 2024 Republican Presidential Nomination
Feb 14, 2023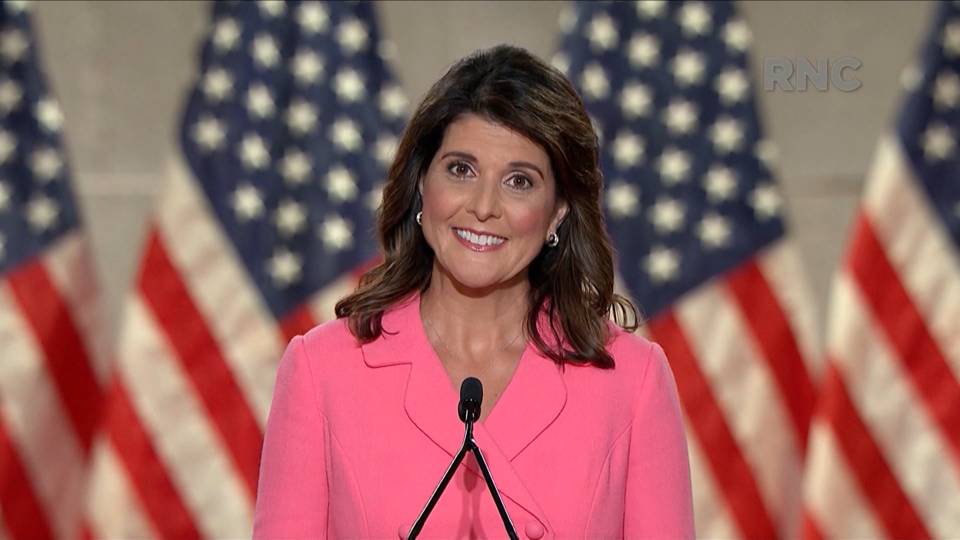 Former South Carolina Governor Nikki Haley has announced she's running for the Republican Party's presidential nomination in 2024. Haley also served as U.S. ambassador to the United Nations under President Trump until she quit the post in December 2018. She announced her candidacy in a three-minute campaign video posted to social media this morning.
Nikki Haley: "You should know this about me: I don't put up with bullies. And when you kick back, it hurts them more if you're wearing heels."
Haley is a staunch opponent of gun control who won an "A+" rating from the National Rifle Association's Political Victory Fund in 2014. The following year, a white supremacist gunman armed with a semiautomatic handgun massacred nine African American worshipers at the historic Emanuel AME Church in Charleston. In the wake of the shooting, Haley called for the Confederate battle flag to be removed from the state Capitol grounds — but only after enormous public pressure, including the arrest of activist Bree Newsome, who scaled a 30-foot flagpole to tear down the flag in an act of nonviolent civil disobedience on the Capitol grounds. She was arrested, and the flag was put back up on that day.
Derailed Ohio Train Released More Toxic Chemicals Than Initially Reported
Feb 14, 2023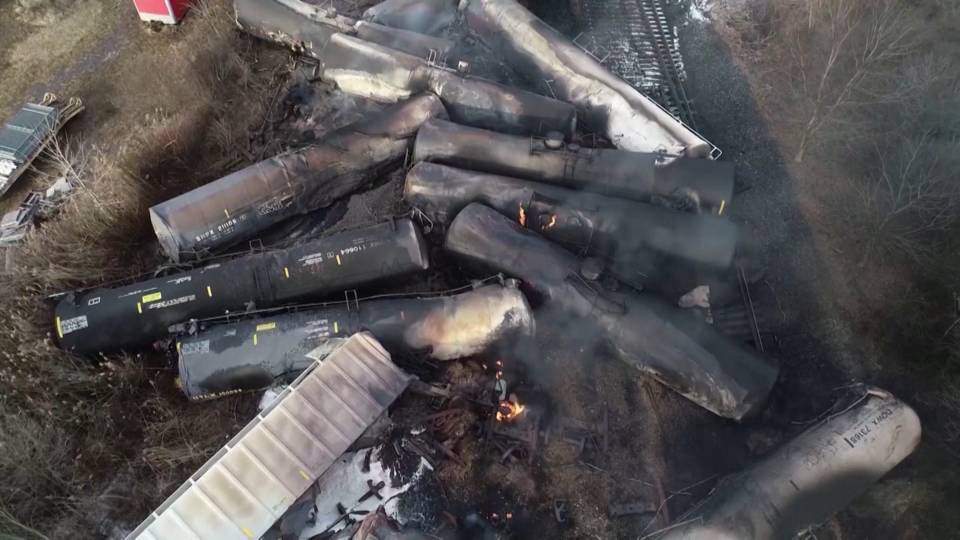 In Ohio, fears of a wider health and environmental disaster are growing, after a freight train operated by Norfolk Southern crashed in the community of East Palestine near Ohio's border with Pennsylvania on February 3. The disaster prompted authorities to release chemicals in a so-called controlled burn that led to a massive fire and smoke plume last week. Data released by the Environmental Protection Agency on Sunday show the train contained more toxic and carcinogenic chemicals than initially reported. The Ohio Department of Natural Resources estimates the spill killed more than 3,500 fish in surrounding waterways. Chickens have been found dead in their coops. Residents have reported sore throats, burning eyes and respiratory problems. We'll have more on the Ohio rail disaster later in the broadcast.
WHO Warns of Potential Human-to-Human Spread as Bird Flu Spills Over to Mammals
Feb 14, 2023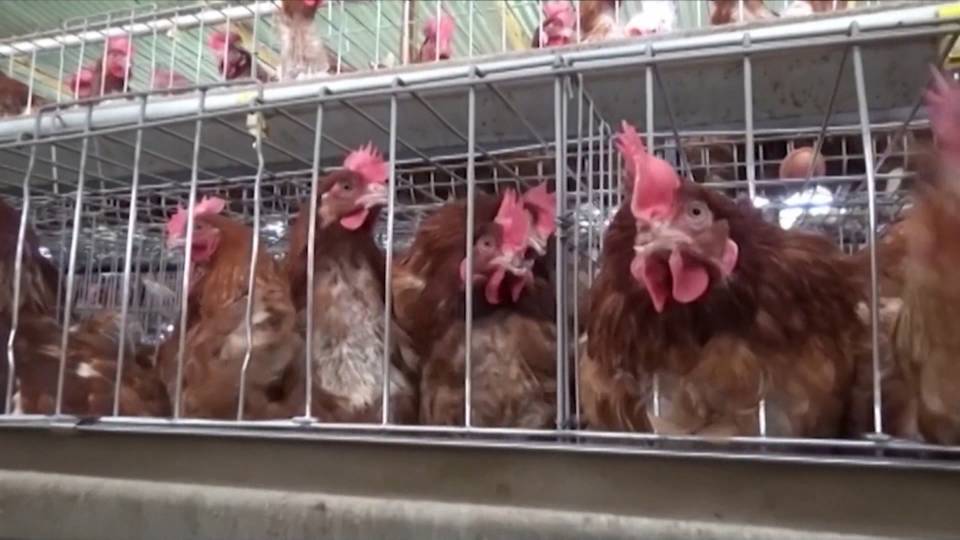 The World Health Organization is warning a highly pathogenic variant of avian influenza is increasingly spreading among mammals — raising the prospect it could trigger a pandemic in humans. The H5N1 flu outbreak has killed countless wild birds and millions of farmed poultry, driving up the cost of eggs worldwide. In October, the virus was found circulating among mink on a fur farm in Spain, and recently it's been detected in wild mammals including foxes, coyotes, skunks, bears, mountain lions, and even seals and dolphins. Last week, World Health Organization Director-General Tedros Adhanom Ghebreyesus warned health agencies to prepare for the possibility of community spread in humans.
Tedros Adhanom Ghebreyesus: "Since H5N1 first emerged in 1996, we have only seen rare and nonsustained transmission of H5N1 to and between humans, but we cannot assume that will remain the case, and we must prepare for any change in the status quo. As always, people are advised not to touch or collect dead or sick wild animals, but to report them to the local authorities."
Family Says Chilean Poet Pablo Neruda Was Poisoned After Pinochet's 1973 Coup
Feb 14, 2023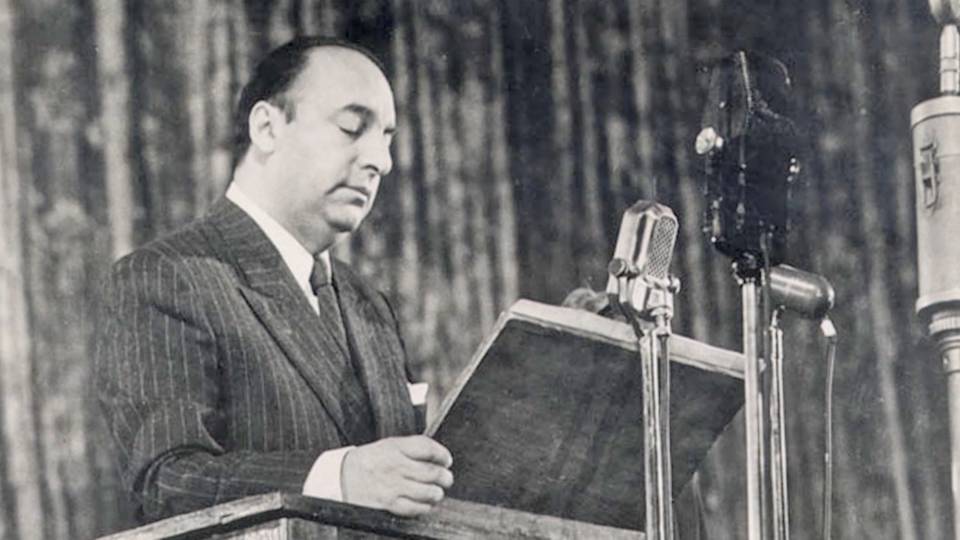 In Chile, forensic experts have found famed poet and Nobel Prize winner Pablo Neruda died of poisoning — not cancer — in September 1973, according to his nephew. Neruda's sudden death came just 12 days after General Augusto Pinochet took power in a U.S.-backed military coup that overthrew democratically elected President Salvador Allende; Neruda was a close friend of Allende. Neruda's body was exhumed in 2013 after his former driver for decades claimed he was poisoned by a stomach injection administered by doctors under the dictatorship.
Marshall "Eddie" Conway, Former Black Panther Imprisoned for 44 Years, Dies at 76
Feb 14, 2023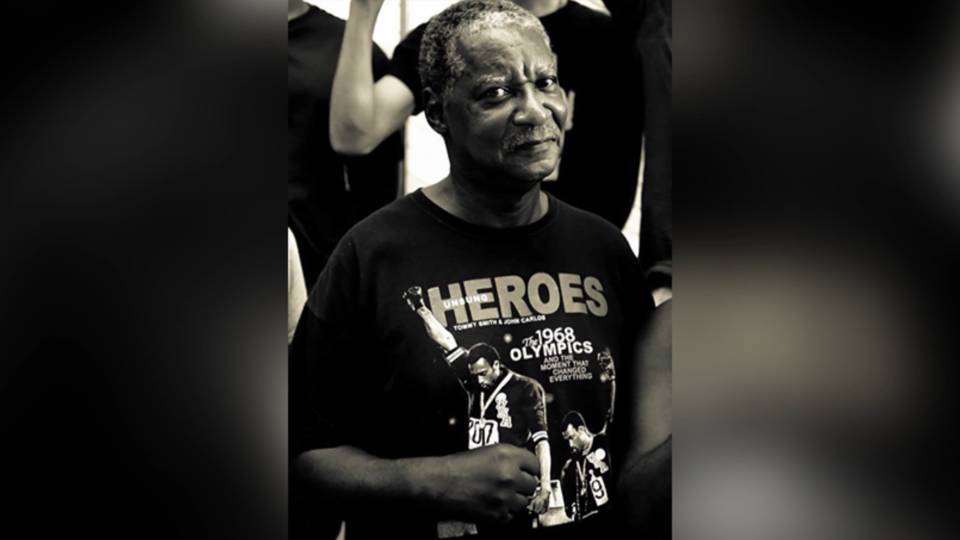 Image Credit: Tafa
Former Black Panther leader and political prisoner Marshall "Eddie" Conway passed away Monday in Long Beach, California. His wife, Dominique Conway, announced his passing on Twitter, saying, "It is hard to find the words necessary to convey my sense of loss, and the enormous loss the world has experienced with the death of my husband." He was 76 years old. Conway was a leading member of the Baltimore chapter of the Black Panthers. He was convicted in 1971 of killing Baltimore police officer Donald Sager the previous year. But Conway maintained his innocence, saying he was set up. For years, Conway's supporters campaigned for him to be pardoned. He was released from prison in 2014 after serving 44 years. Click here to see our interviews with Eddie Conway.